Across the slopes of a sandstone hill stands an off-form dwelling that pretty much looks like it has nestled itself perfectly among its landscape. Coastal Garden House by Neeson Murcutt Architects in collaboration with 360 Degrees Landscapes showcases its form with a robust facade of concrete. Unknown to many, this humble frontage deceptively reveals an iconoclastic interior that opens itself to the coastal view.
The house is engulfed by the surrounding greenery, making it an ideal place to set roots for a real truly laid back life along the coast and the rich traces of nature along it. Let's take a look into the inner layers of what makes this residential structure a brilliant piece to have recently been nominated as a finalist in the 2018 Houses Awards for Garden and Landscape.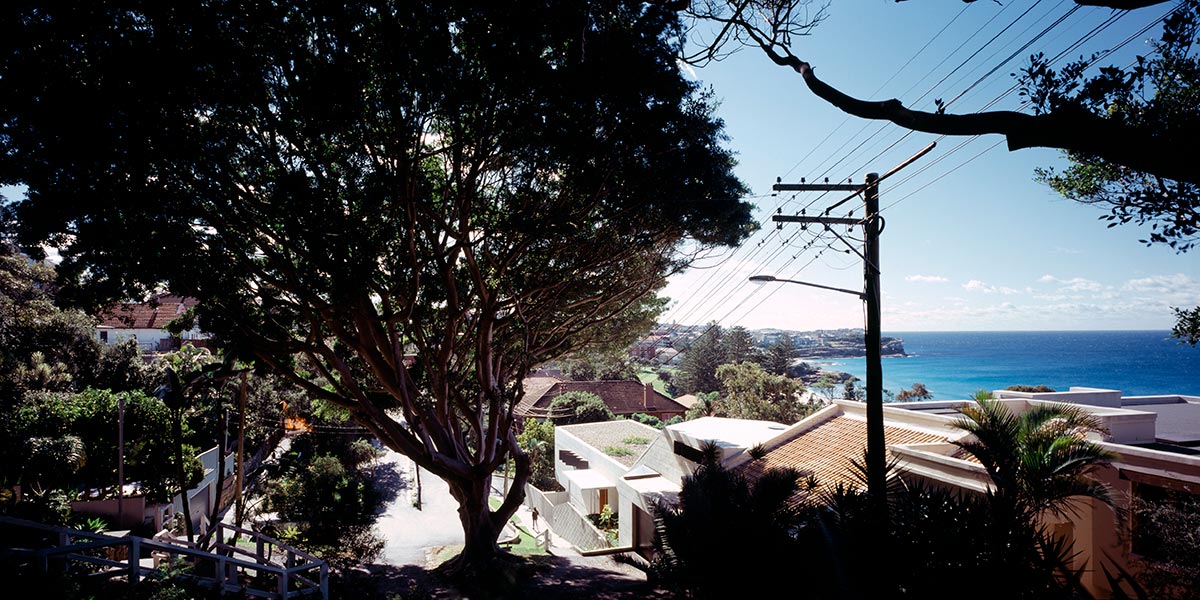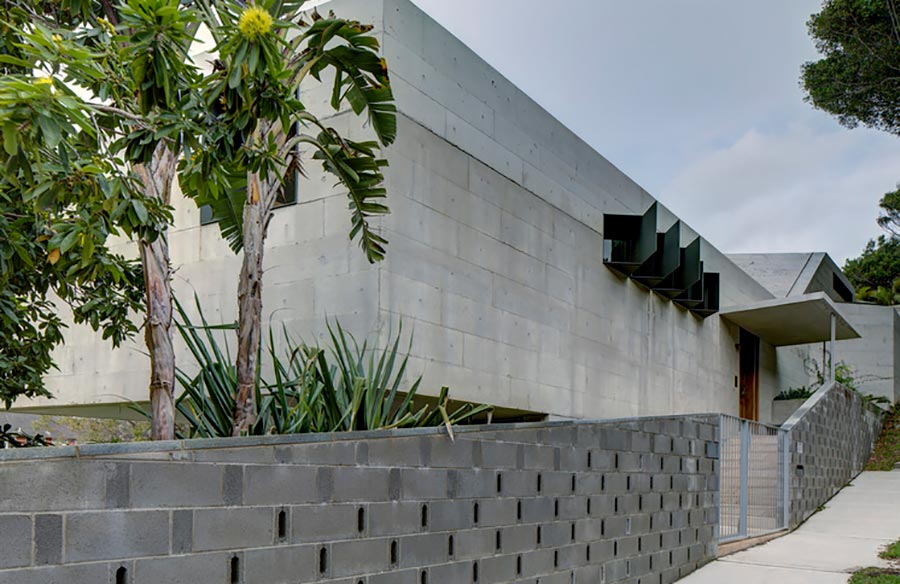 The use of concrete is consistently brought throughout the interiors that provide a stark contrast from the robust frontage. Bricks are discreetly exposed yet concealed with layers of white paint for a protective overcoat. Rather than exposing the surrounding nature to the courtyard and outside premises, the house embraces the natural abundance by allowing parts of the garden to freely flow throughout the inner corners and spaces of the home while creating an avenue for natural light to seep through.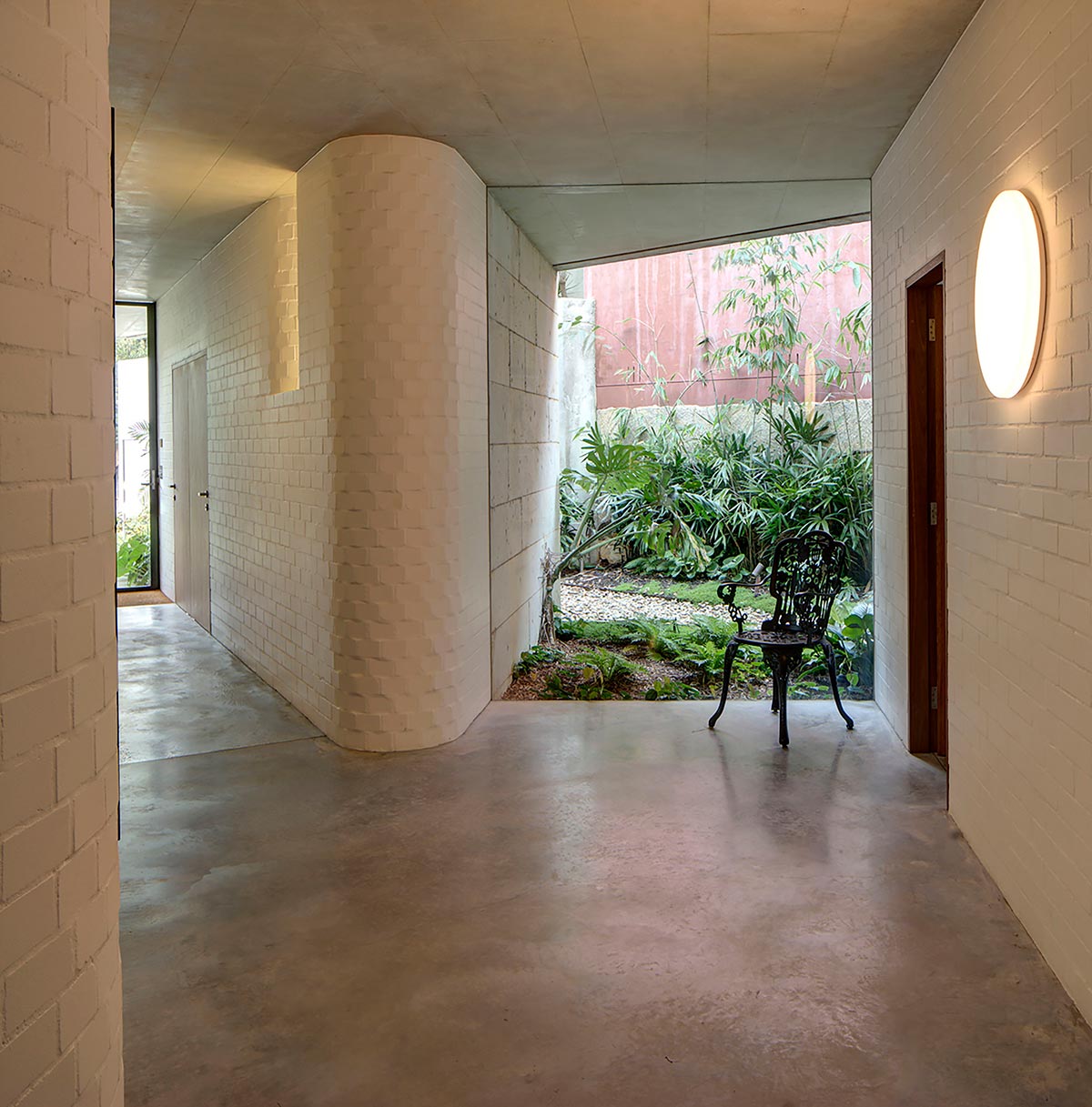 The bathroom appears as though it could host multiple shower cubicles enough to bathe 3 people at once with a long vanity foyer that creates a delightfully expansive look together with the small lounge space a just little elevated from the floor.
From strong concrete coating, hallways leading the private quarters of the house brings a softer shift to the atmosphere with caramel-washed timber that glows delightfully in daylight.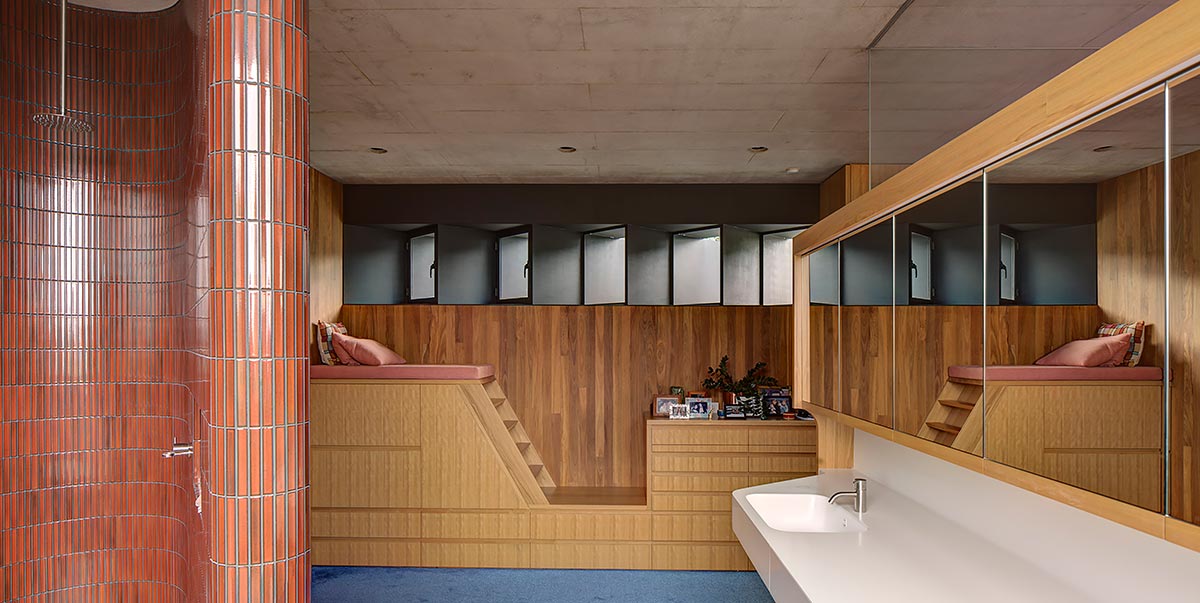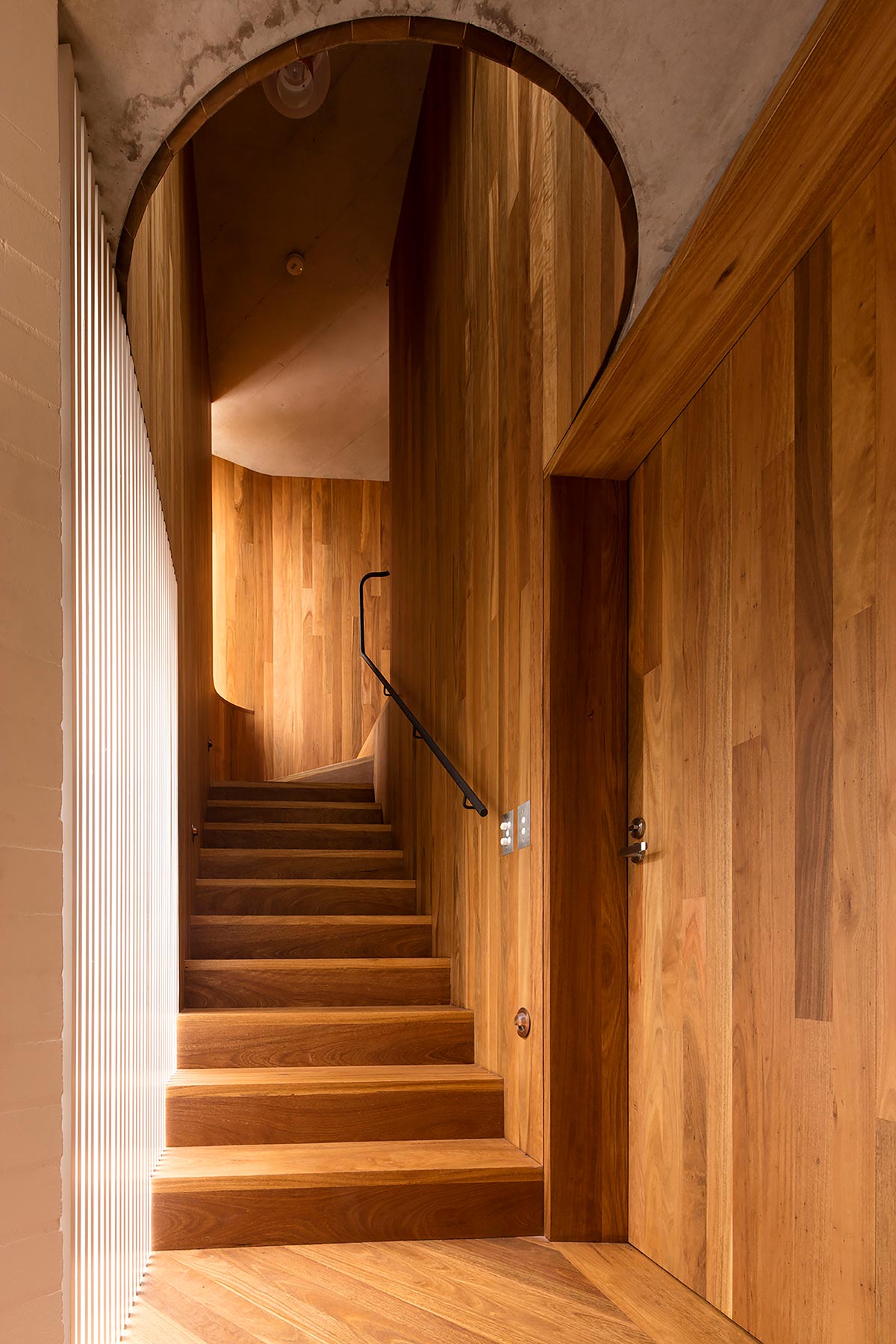 The upper deck of the house beautifully opens to the surrounding garden filled with trees of sorts. Pops of colour adorn the interior fixtures as seen in the choice of furniture and art prints, providing a unique clash of personalities for the home's over-all neutral tone.
A booth type of deck lounge reminiscent to that of a local gastropub provides for a cozy chill spot tucked within a brick encasing that opens to the outside garden. Game nights over an ice cold beer sound like a perfect idea right here in this area, don't you think? The light-washed timber flooring allows for a brighter atmosphere, making entertainment sessions cooler, even on warm seasons.
Needless to say, the clever structure of Coastal Garden House provides for the pure enjoyment of nature that only a lucky few will ever experience. To the talented team of Neeson Murcutt, hats off!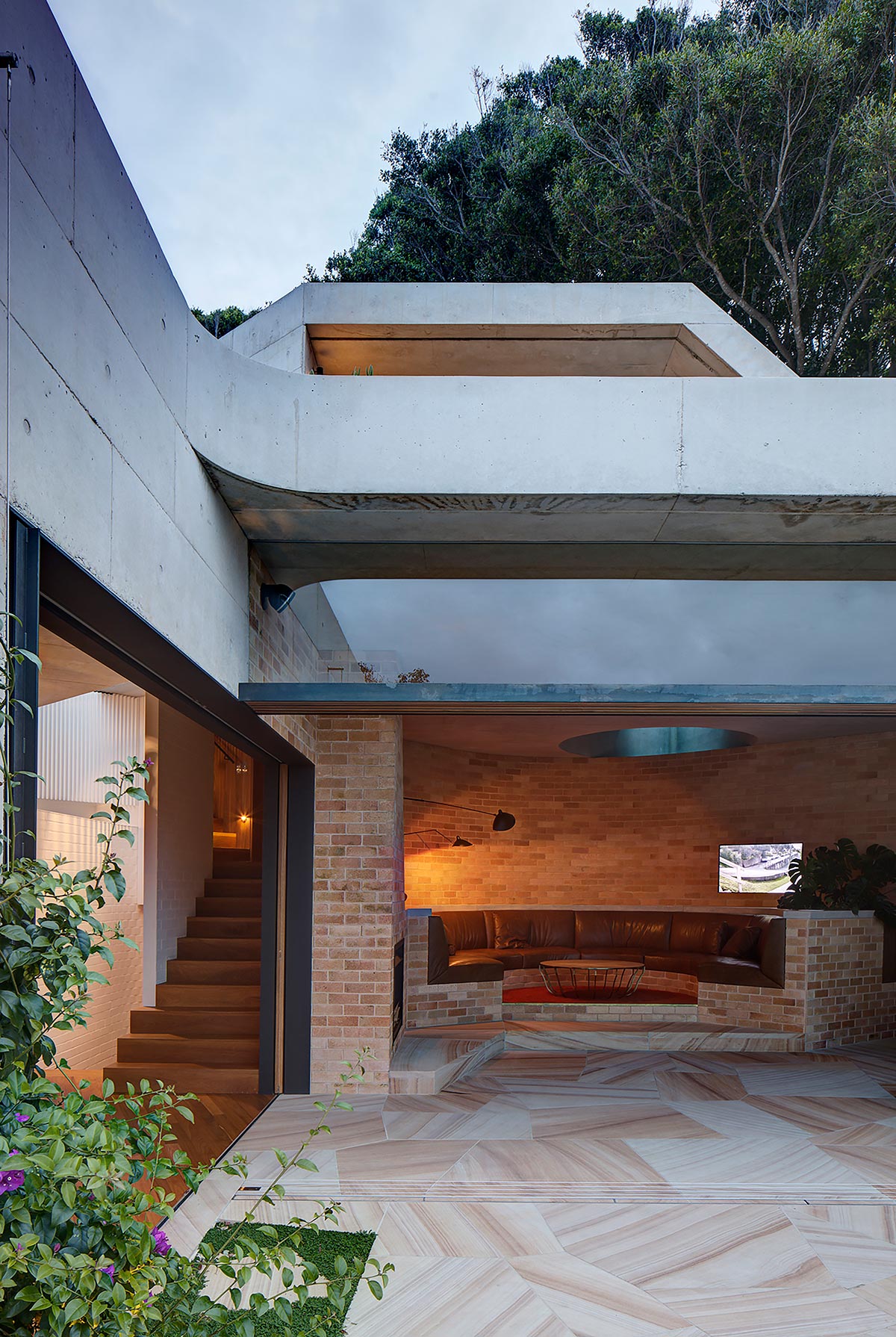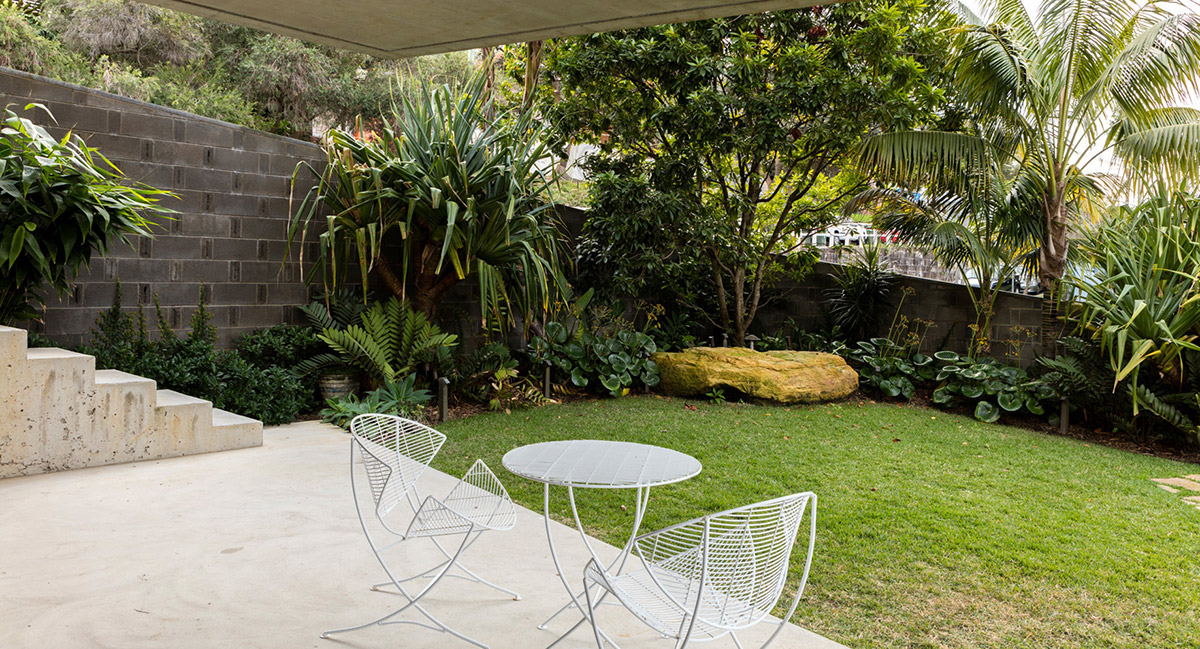 Photography by Brett Boardman Photography.