Anston Architectural, is a popular brand that offers concrete products for homes and other spaces and its showroom was conceived with the intention of letting the customer experience the items 'in-situ'. The architect, Dan Gayfer Design who we've featured before in our Meet the Maker series, came up with the solution of building mock living spaces where clients can interact with the concrete pieces including benchtops, furniture and decorative scultpures in their potential environment.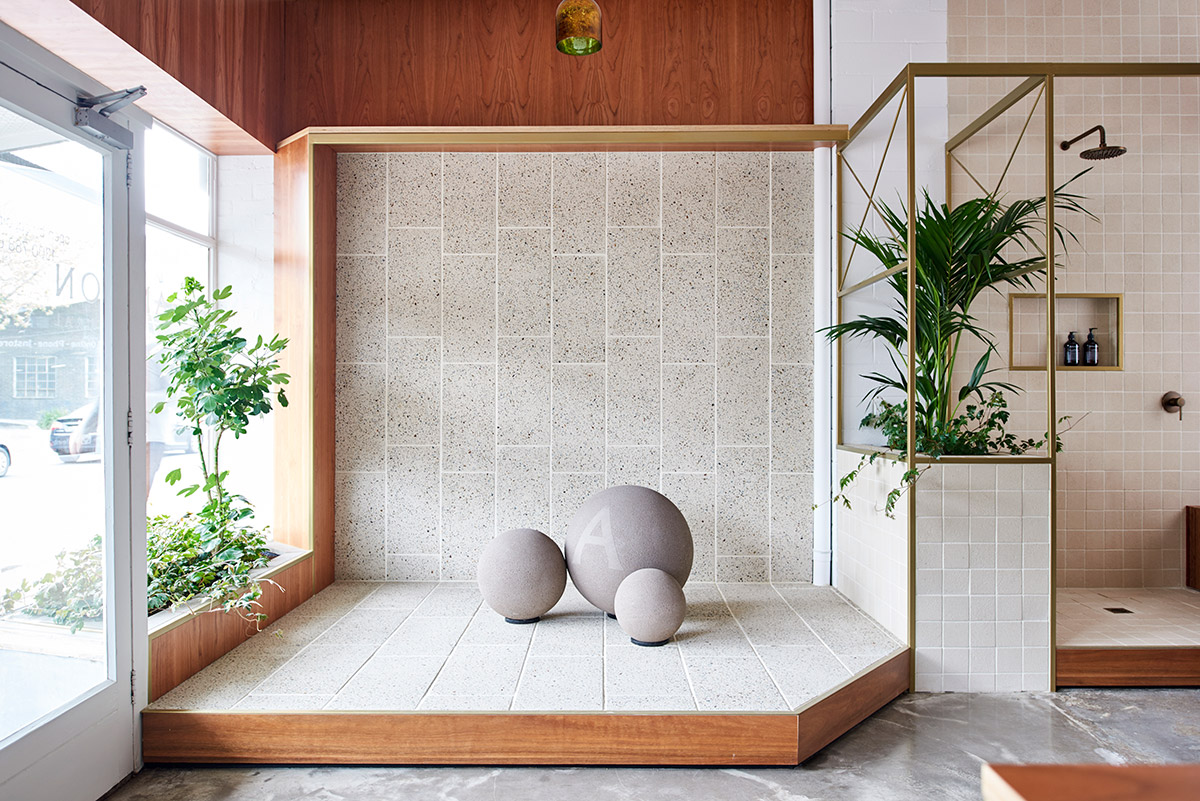 Anston Architectural makes customised concrete products for designers of exterior spaces. Their main concern was how to best display their products from a retail perspective. They wanted their customers and clients to experience the products in real interior and exterior spaces instead of in a simple display on their own.
Anston specified which of their products were to be displayed as well as the demographic that would most likely visit the showroom. They expected a mix of architects, designers and their clients, property developers, building and landscape contractors, local councils and whoever's looking for concrete products to be used in the home or commercial space. From there, Dan Gayfer Design just worked on a 'blank canvas' with so much freedom to explore any design aesthetic provided that the products were showcased in the most effective manner.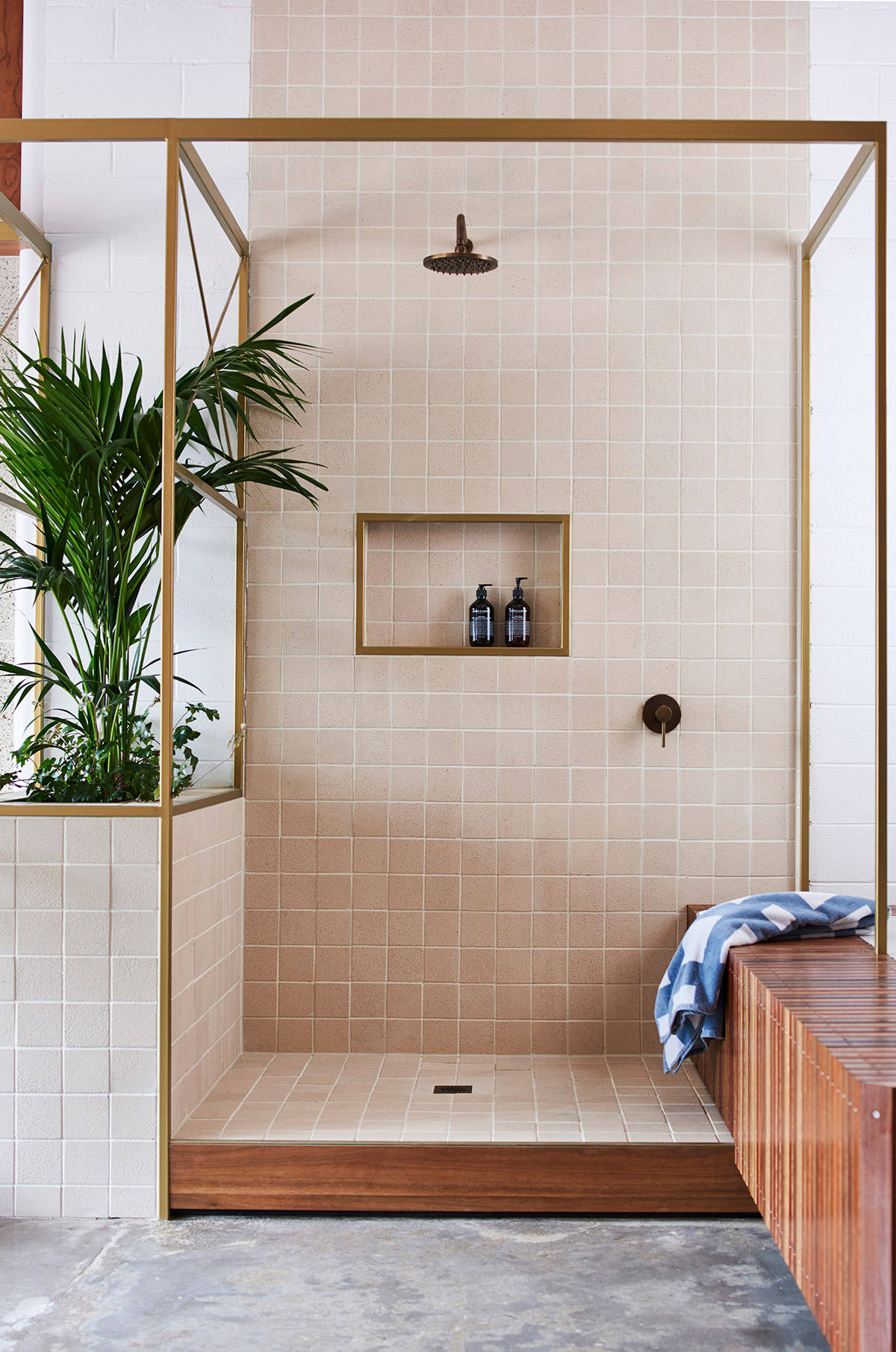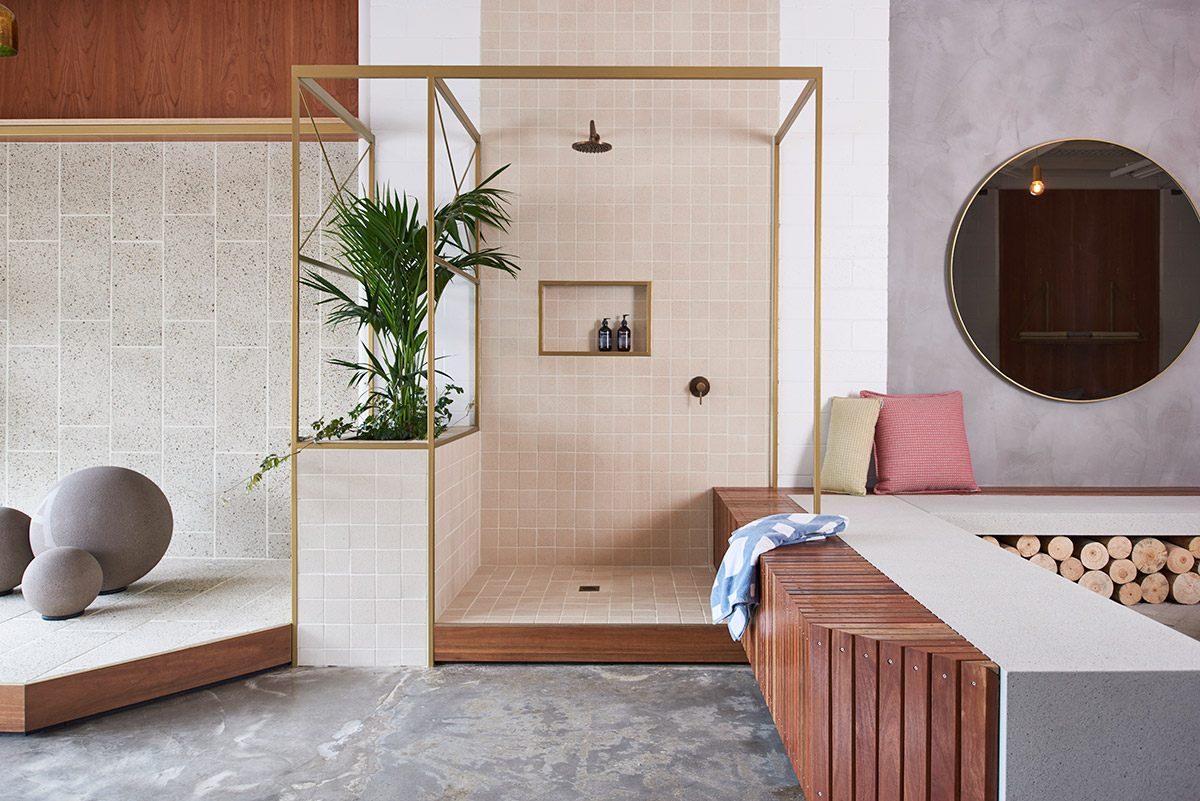 The project team created spaces that were simulations of everyday settings. For example, part of the showroom showcases a bathroom another part a fireplace. There is also a workstation and shelving. In this way, the clients get to visualise if the product they're eyeing is suitable for a project they might have in mind.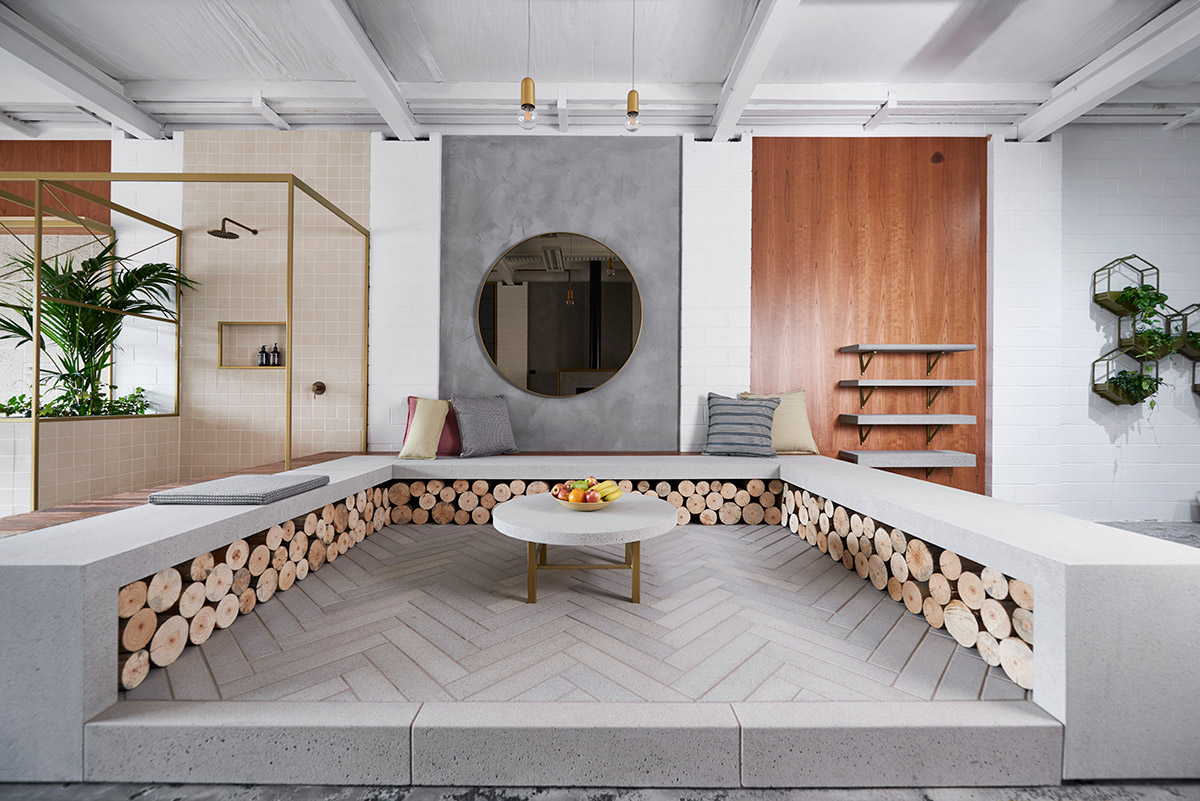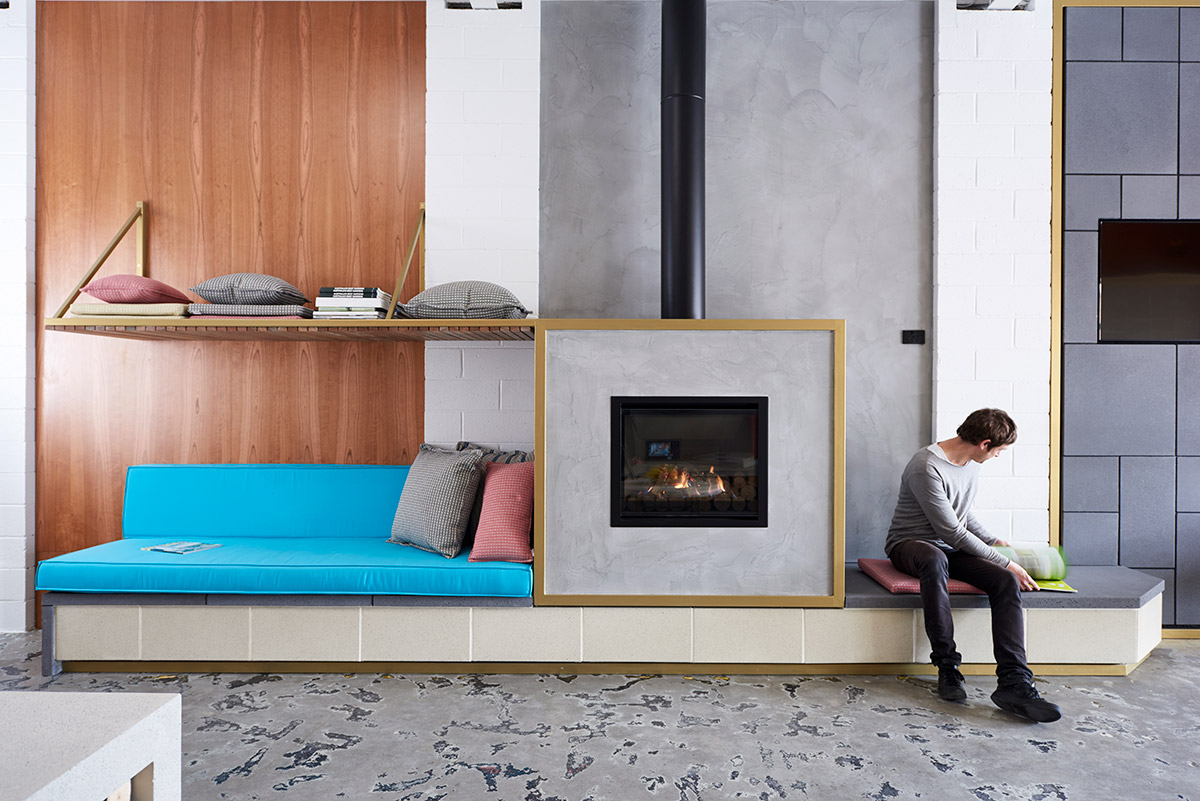 Timber plays a major part of the interior with American Cherry veneered plywood and Spotted Gum battens. The veneer can be seen in wall lining, shelving and the workstation table whilst a Spotted Gum bench is a focal point intersecting the shower booth and entertaining terrace. The timber's warm look and natural character breathe life into each of the settings created.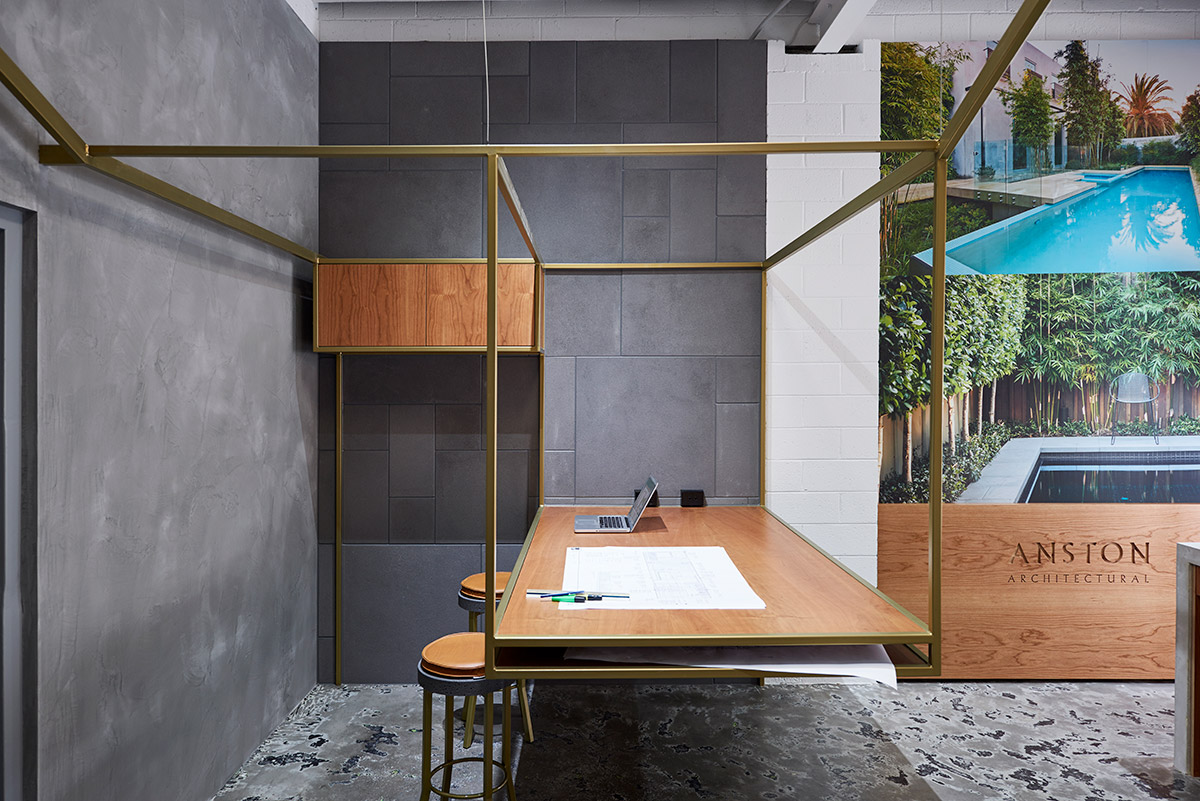 The other prominent material is the tubular steel painted 'Antique Gold', a metallic colour from Porters Paints. The steel is present in the various bespoke furniture designed and constructed for the showroom functionality. Its flexibility as a construction material was used to create an outdoor dining table, planters, a suspended workstation and a shower booth. The metallic finish furthers the concept of diversity over repetition. In some cases, the steel runs seamlessly from one setting to the next.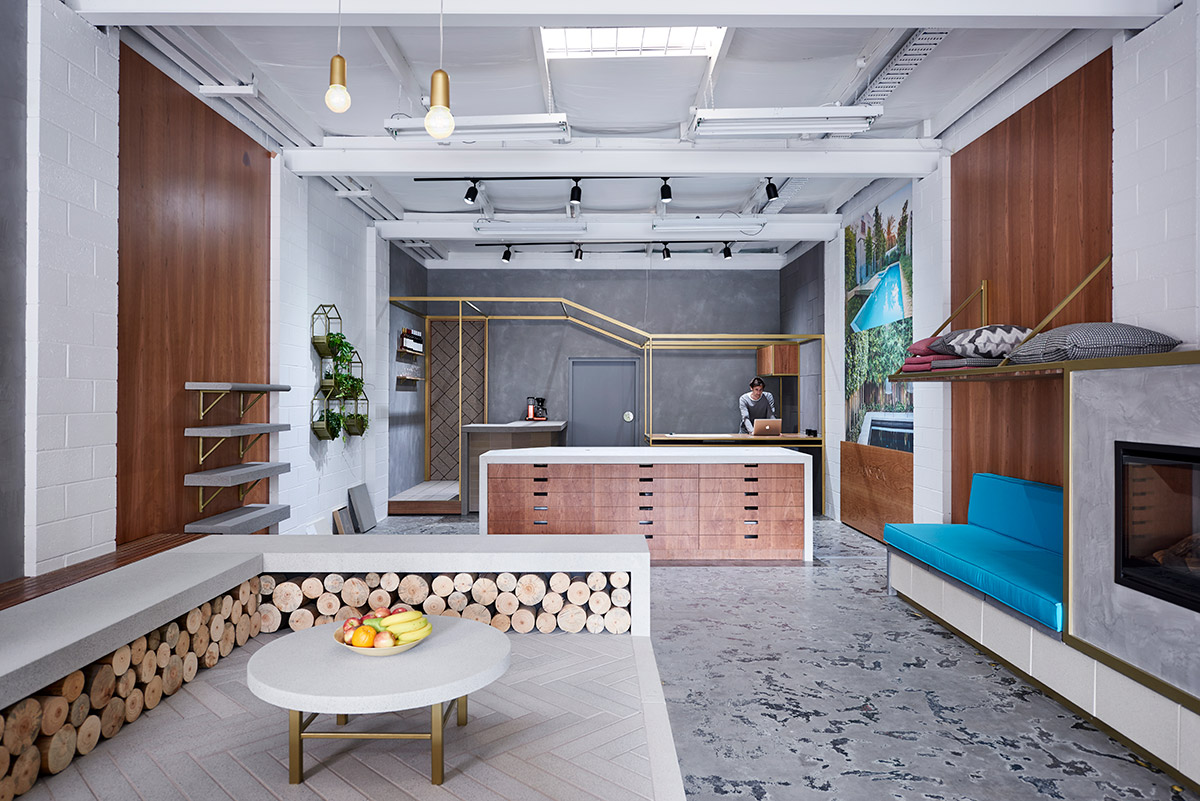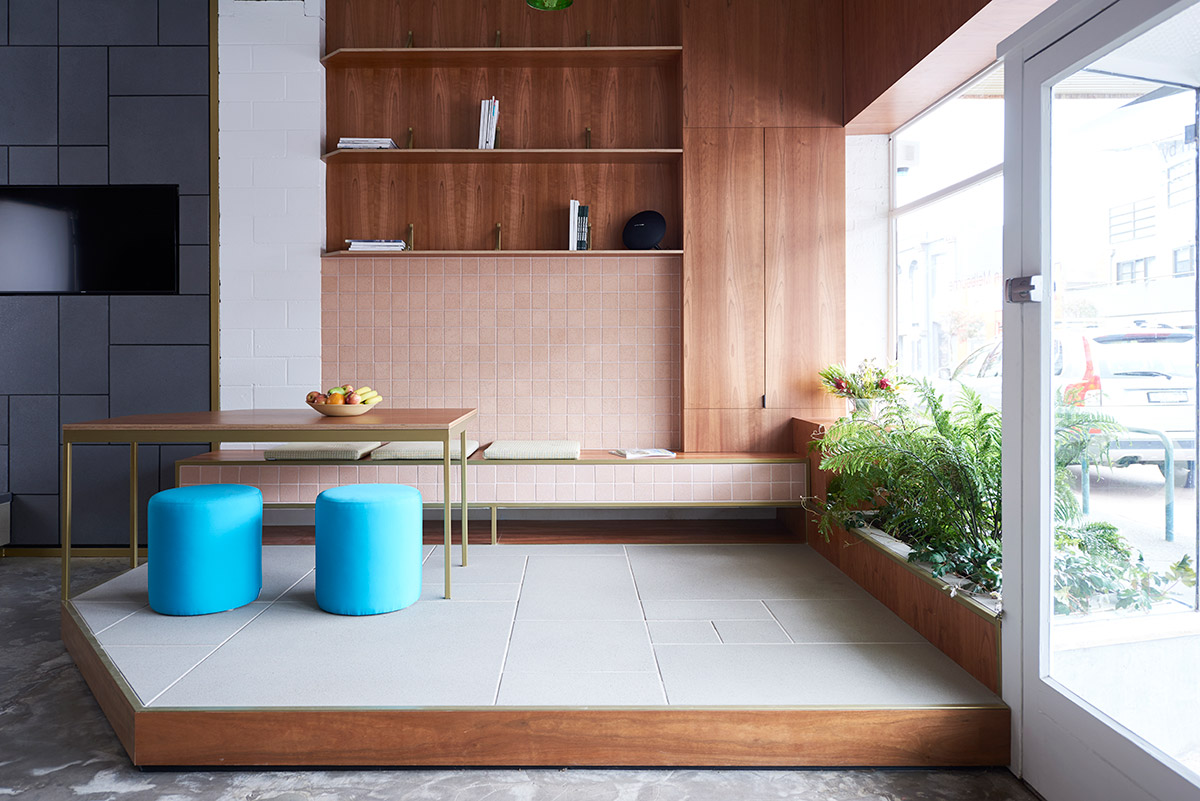 Indoor plants and cushions upholstered specifically for the showroom complete the settings. The lush and deep green foliage brings life and movement to the design. Most of all, the plants can be seen in use with Anston's products so customers will get to decide based on firsthand experience whether the item is for them. The cushions bring a final soft touch to the interior to break the hard appearance of concrete.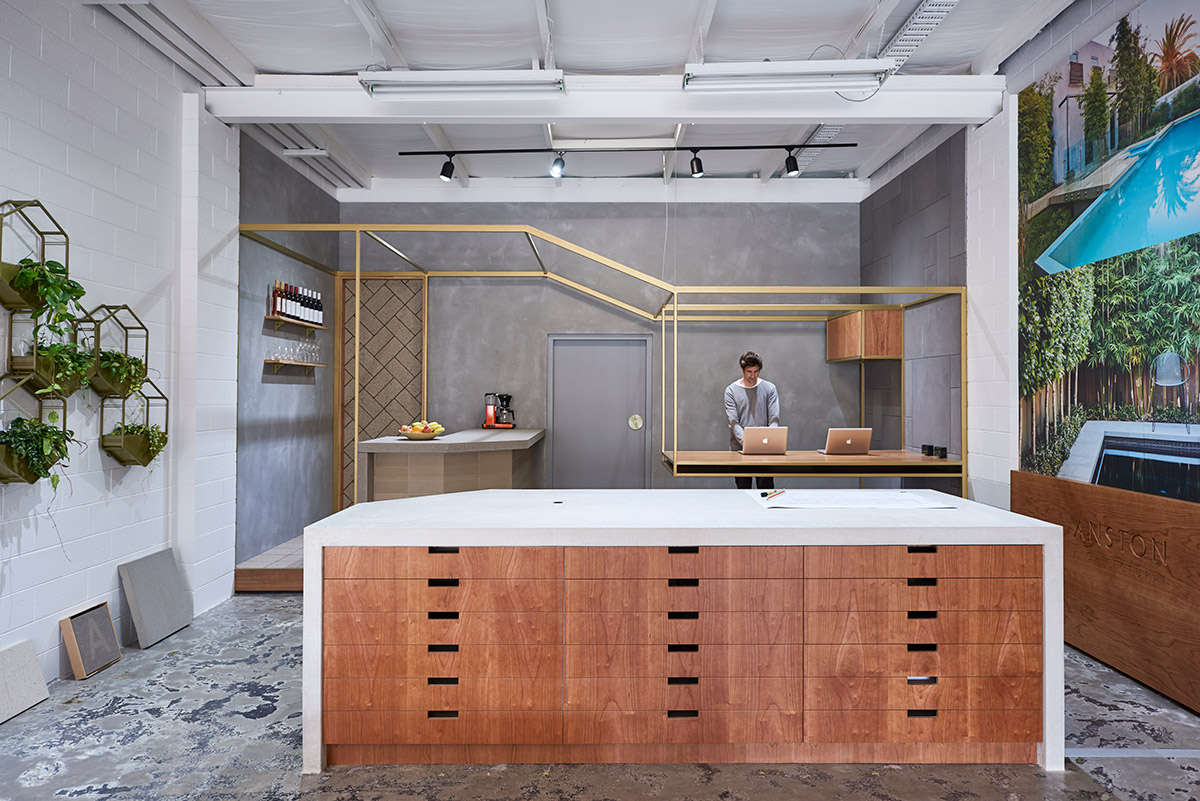 House Project: Anston Architectural
Project Team: Dan Gayfer Design
Location: Abbotsford, Melbourne, VIC
Type: New Build, Commercial
Size: 95 m2
Photographer: Dean Bradley