There's a big difference between a house and a home. A house isn't just for looking at, it's for living in. As Darryl Kerrigan put it, "It's not a house it's a home, a man's home is his castle." Some homes just have it. They make you feel right at home from the moment you swing open the front door… even when it's not your own. So what's their secret? We're spilling the beans, revealing our top 5 tips to make your house feel more like a home.
1. Hang some art
You don't have to be an art expert to appreciate the impact a piece of art can have in a home. Hanging art on the walls will instantly give it personality and make it feel like home. There are plenty of types of artwork to liven up even the blankest of walls including typographic, photographic, abstract, collage, colour and black & white just to name a few.
First things first, figure out what you like. Think about colours, themes and textures that appeal to you. The more you look, the more you'll understand what type of artwork you're drawn to. If you want your home to be a place of comfort then opt for artwork that features calm colours and subject matter to set the tone in your home. If you want to create a space that's the centre of attention, choose artwork that will liven up the room with energetic colours and shapes.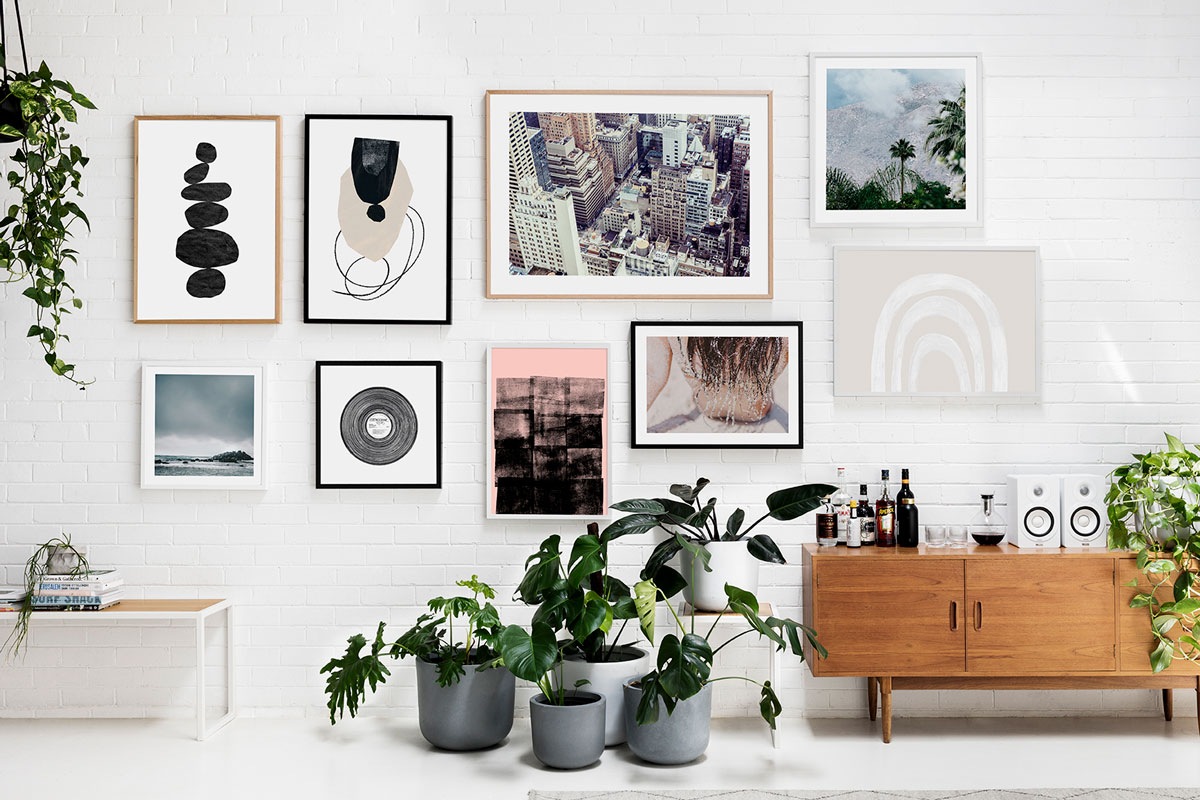 As you can see we love art prints, especially in a big group. The more the merrier in fact. Creating your own art print wall can seem like a pretty, daunting task but it doesn't have to be. Here are our top tips for styling your artwork as a cluster.
Remember, artwork doesn't always have to be hung on walls either! We love artwork that is resting on a side table, bedside or leaning against the wall. It's a great way to mix up your artwork layout and allows more flexibility. If you have an artwork leaning on a flat surface it also gives you a great space to style. Try adding a cluster of objects like a small plant, books, candle or photo frame, this will create a cosy nook and complement your artwork.
2. Fill it with greenery
Indoor plants are all the rage these days. Introducing greenery into your home is a no-brainer for instant good vibes. A few carefully placed plants will light up a room, freshen the air and boost your mood. If you don't have the green thumb to take on something like a Fiddle Leaf Fig, don't fret – there are plenty of less fussy houseplants that even the most serial of plant killers can rely on like a Monstera or the Rubber Plant. You can find your perfect plant here.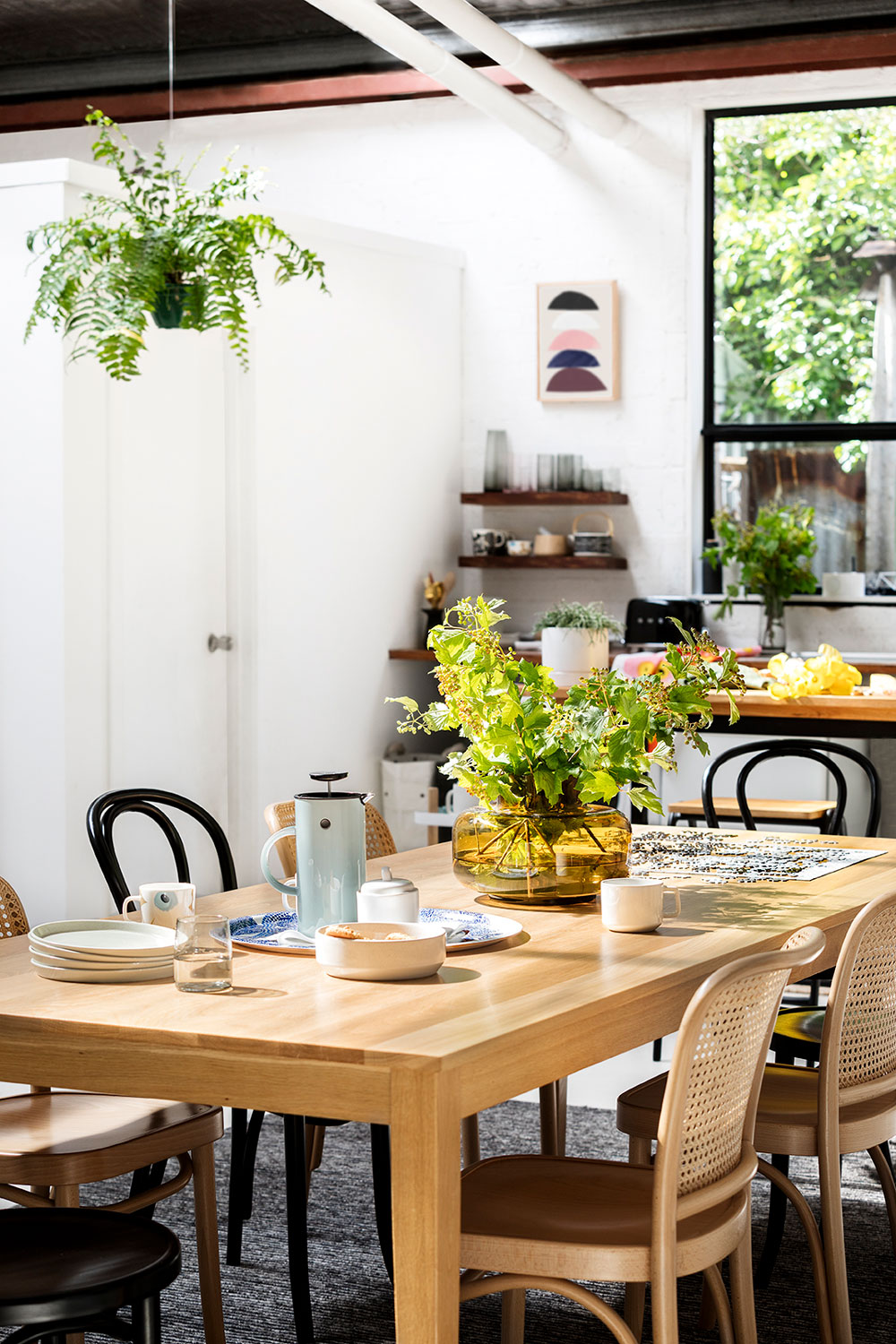 A vase full of fresh flowers is also a great way to make your house feel even homier. The vibrant colours will showcase your personality and the intoxicating aromas are guaranteed to brighten your day! Alternatively, grow your own! Use your windowsill to grow some herbs that will inevitably transform your dishes into culinary delights.
Whether you're opting for indoor plants, fresh blooms or your own mini herb garden, don't forget to put pants on your plant, we love using pots, baskets or vases to cover up their base.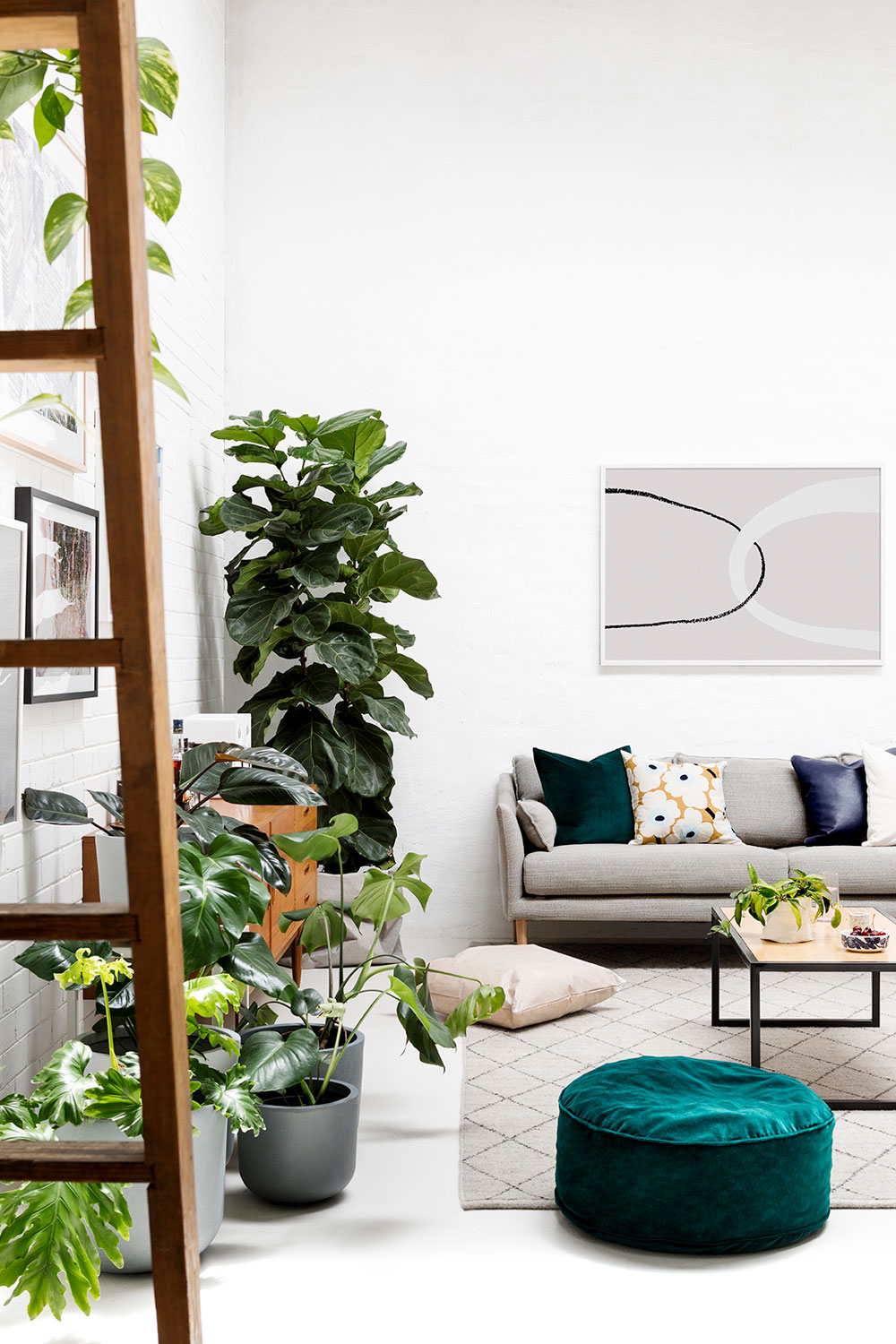 3. Display personal sentiments
Having sentimental objects on display is a great way of showing off your lifestyle. It can be anything from a record collection, skateboards, books, headphones, your favourite books, bags… just remember to keep it real and authentic.
In our recent Home Life campaign, we turned this cosy loft into a music-filled nook to kick out the jams at home! Some of the strongest memories you can make often involve music, so displaying a collection of vinyl and a turntable seems rather fitting. If like us you have your own collection of vinyl gathering dust at home, Clean Sound AM's Vinyl Record Cleaner Set is a MUST have for crisp sound every time.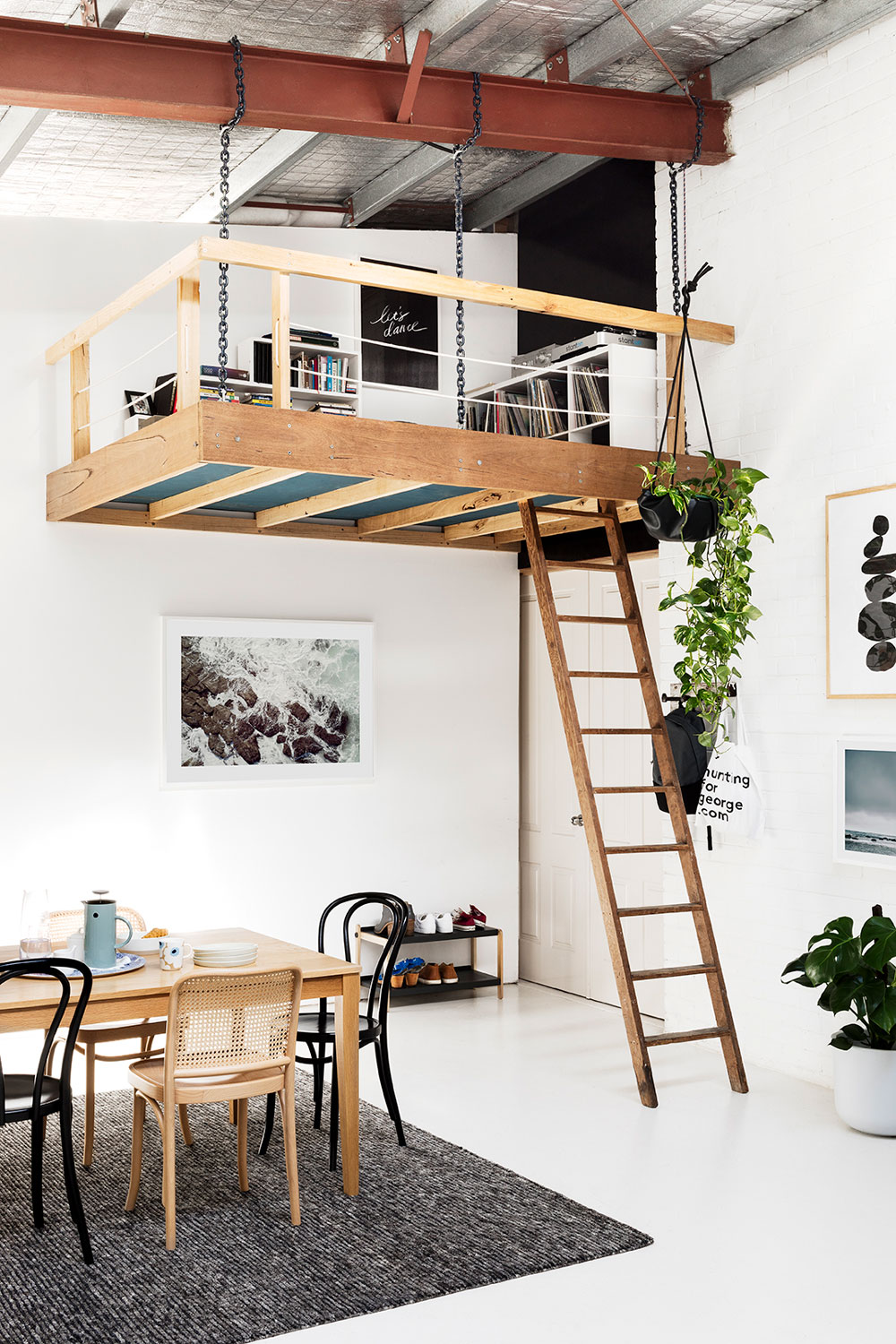 Determine what items you love, then display them proudly throughout your home. Not everyone has these lush high ceilings, but hey if you do… make the most of them! Alternatively, it could be on a mantlepiece, over a bed, on a blank wall – your sentimental items will evoke warm, cherished memories for years to come.
4. Light it up
Lighting, if it weren't for it, we'd all be walking into walls and stumbling over random pieces of furniture! Essential for illuminating a room, lamps make a big impact on your room's overall look, but they also give off that warm, cosy, lived in vibe. Look to using a combination of floor, table and wall lights to create atmosphere at night.
Brighten things up with the stunning JWDA Concrete Lamp by Menu, inspired by traditional oil lamps. Milk & Sugar's Pip Table Lamp is a classic shape with a lovely felt shade available in grey and charcoal. These beautifully-designed fixtures look great and can decorate a room perfectly.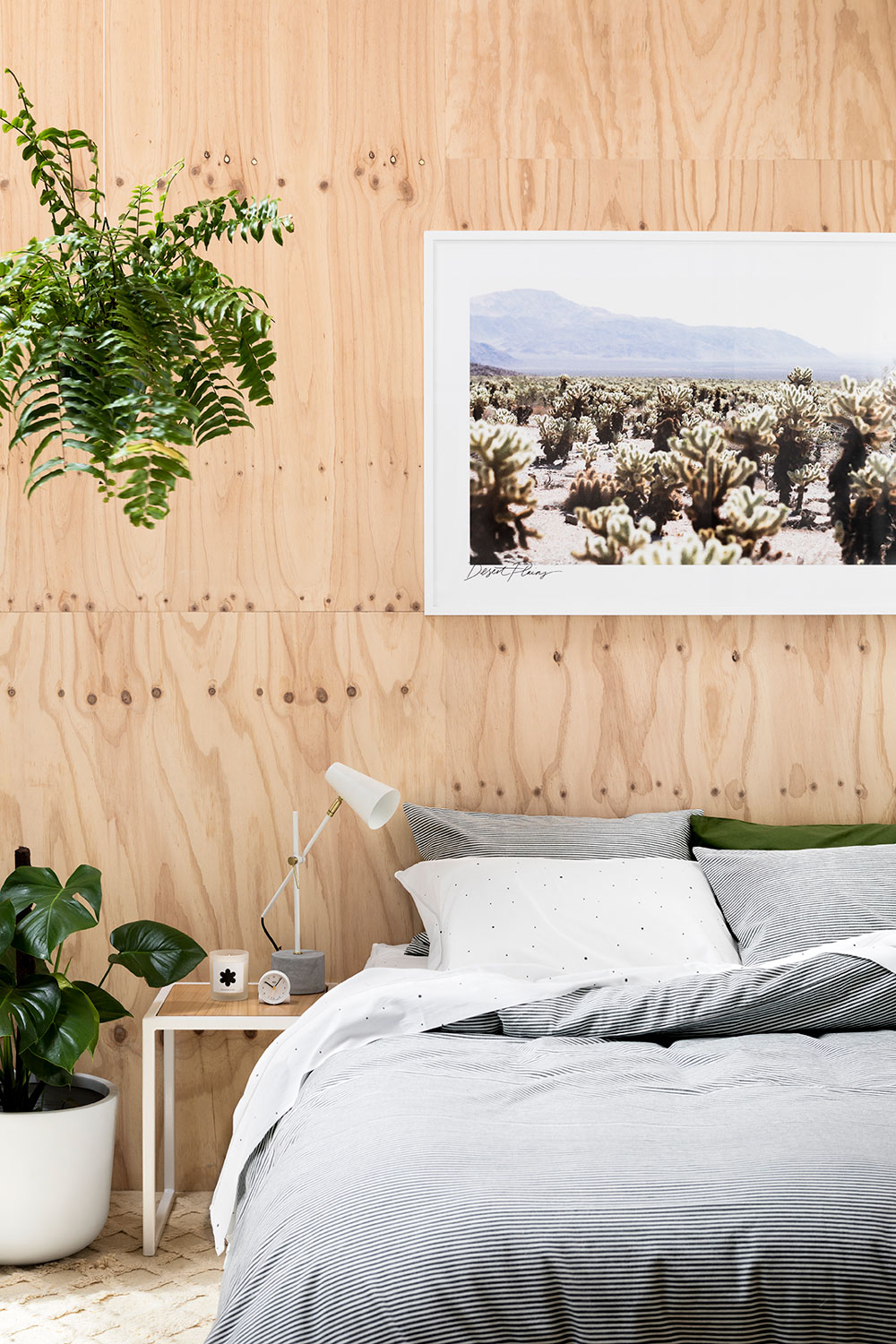 Candles create the most perfect warm and atmospheric light but it's not always practical to have naked flames in your home. A good solution is to purchase light bulbs labelled 'warm' as they will provide a richer more soothing light source than 'cold' bulbs. You could also experiment with dimmer switches as low light is more comforting than harsh bright light.
5. Spend time in it
So you're at home. Chillin' out, watching the telly, staring out the window. What more do you want? Well, lots actually! Use your table, do snow angels on your rug, cook, bake, clean, dance like nobody's watching… do something that forces you to interact with the things in your home. So often we're on autopilot, ticking off each step on the itinerary for the day. Forcing yourself to break the home-dinner-tv-bed routine can awaken your senses to how you'd like your space to function or embrace your hobbies and habits.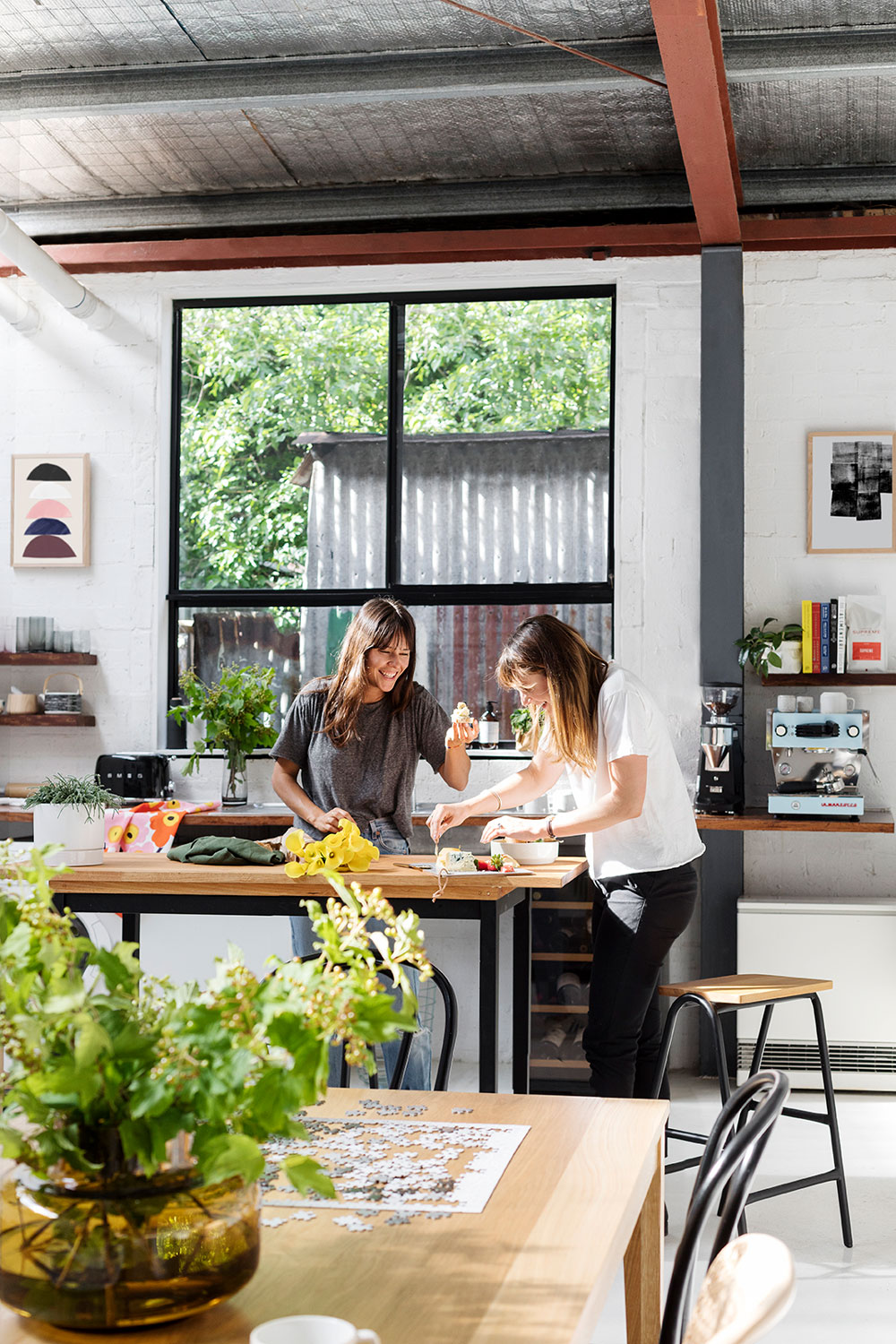 Similarly, it feels good to say no to things in the outside world sometimes. Why not invite friends and family over to share your space? As we draw closer to winter, all I can think about is snuggling down with a glass of vino in hand and binge-watching Netflix with the girls (and I'm sure I'm not the only one!). Staying in is the new going out people… You heard it here first.
A home is more than four walls and a roof under which you lay your head at night, scoff down brekkie in the morning and store your things. The most important thing in the home are the memories you create while living there, so enough chit chat… Go make some memories!!