We are thrilled to announce that for the third year in a row Hunting for George has been named a finalist in the Online Retail Industry Awards. The awards recognise the best in Australian eCommerce and this year Hunting for George received finalist nominations for Best Small Independent Retailer, Best Bootstrapped Growth Initiative, Best Site Optimisation & Design, as well as the most coveted Startrack People's Choice – Small Business, an award voted for by customers.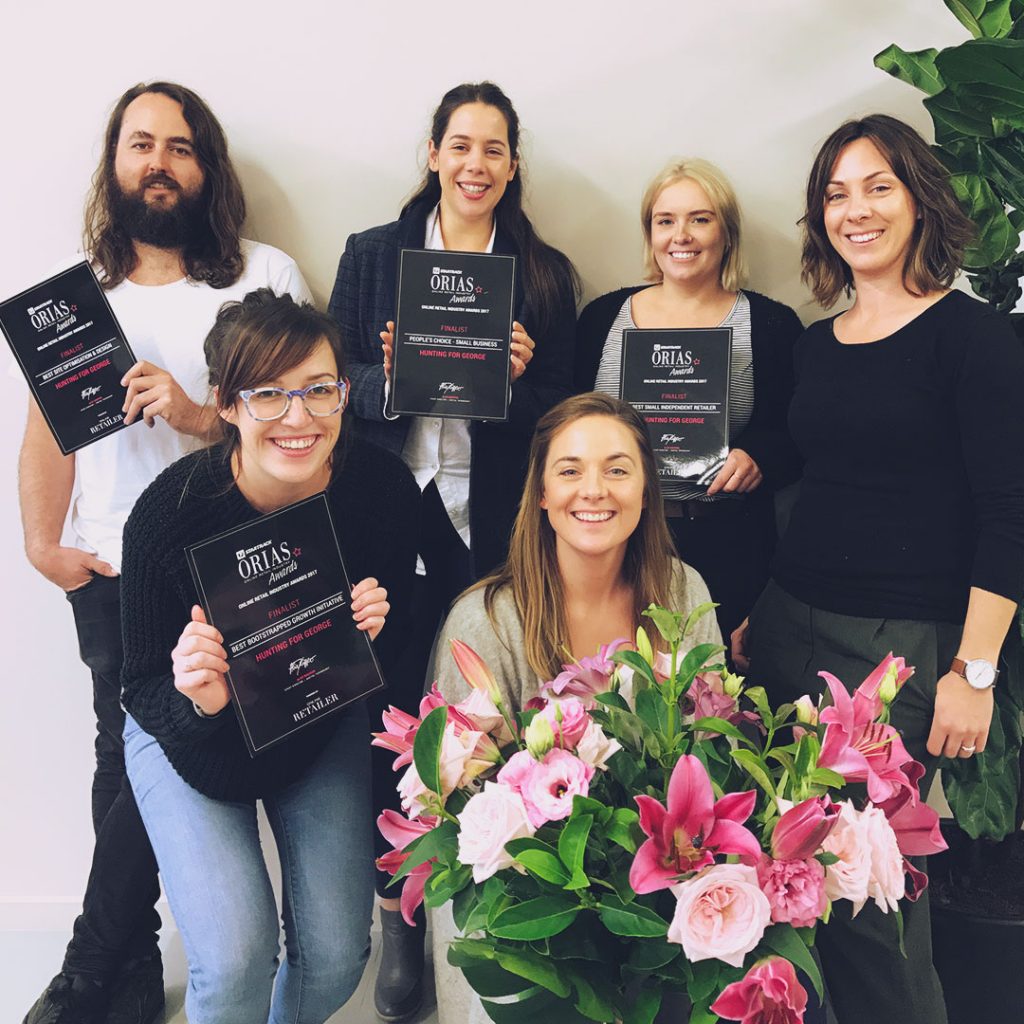 A big thanks goes out to all our customers and fans who voted for Hunting for George in the Peoples Choice award. We love working hard to make retail better, cooler and a whole lot more interesting! Cheers for digging what we do and giving us your vote.
The finalists were announced last week and the winners will be unveiled at the StarTrack ORIAS Awards Dinner, to be held in Sydney on Thursday, July 27th (at the conclusion of the Online Retailer Conference).
Hunting for George was also a Finalist in 2015 for Best Small Online Retailer & Runner-up in 2016 for Best Small Online Retailer.
For more information visit the ORIAs website: http://www.orias.com.au/categories/