You know what they say about first impressions… Whether you have a grand entrance or a makeshift foyer nook, this space is the first thing you and your guests will see upon arrival. Make a great first impression with these few simple suggestions for styling your entrance, an all-important spot in your humble abode.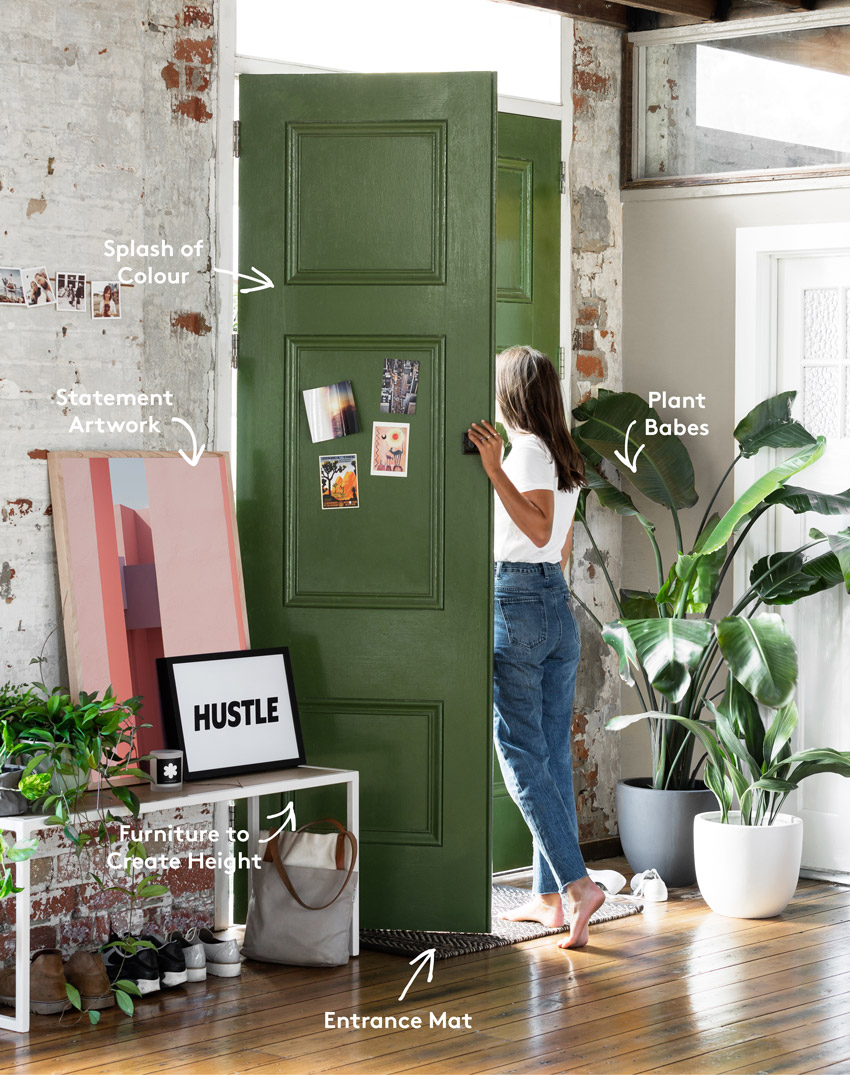 A Statement Artwork
An impressive single artwork or clustered print wall will bring some positive vibes to your front door. Hang an art print over a key furniture piece, or a mirror to add the illusion fo space and light. Show off a singular standout piece, or if you've got the space, create the perfect print wall using several frames. Mix up sizes, frames, their orientation and types of prints to achieve The Perfect Print Wall. Just remember, work with the permitted space accordingly.
Indoor Greenery
Introducing greenery into your entrance is a no-brainer for instant good vibes. Plants will bring your home to life, freshen the air and improve your mood as soon as you swing open that door. Plant babes not only look pretty but purify the air around you. Don't forget to put pants on your plant, we love using pots and planters to cover up their base. 
Entrance Mat
To help withstand the traffic and daily dust and dirt, an entrance mat is a great way to protect your flooring and to spruce up your space. The entrance to your house will see a lot of foot traffic so the foremost consideration is durability above anything else.
The next thing to consider is the style and colour of your entrance mat. Are you looking for a plain or patterned rug? Either way, the rug should carry your style, giving your guest a clue to your home's personality as soon as they walk through the door. Remember that a primary function of an entrance mat is to prevent dirt and mud from walking its way into your home, therefore they are guaranteed to get a little messy. Patterned rugs, like the Serengeti Weave can be very forgiving and also add a visual element to the space.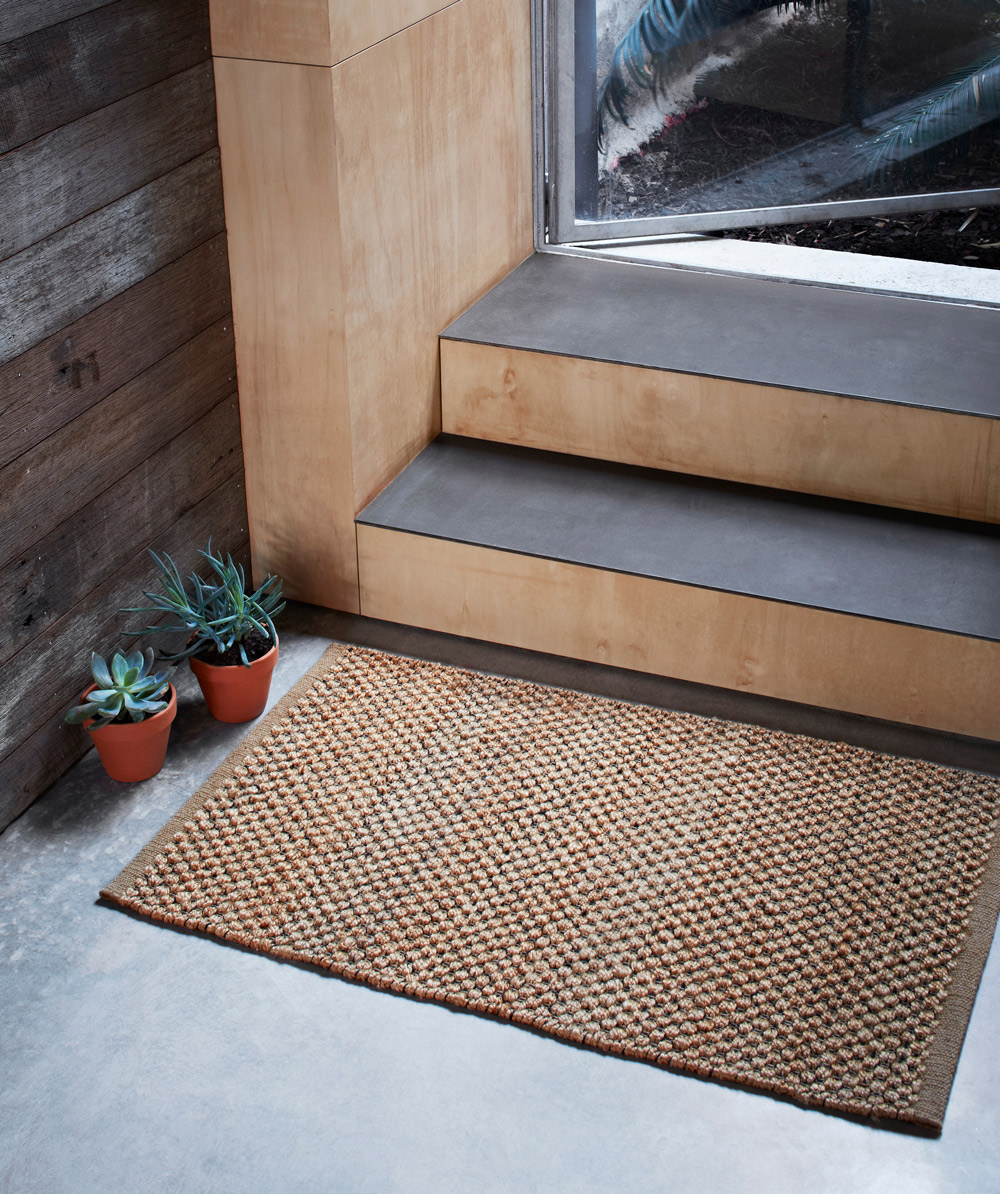 Dimensions also play a major role when searching for the perfect entrance mat. Although they are generally all rectangular, you ideally want something that works for your space. We offer three standard sizes; 50 x 80cm, 60 x 100cm and 50 x 140cm. One more thing, don't forget to factor in door clearance and any furniture you need to accommodate for. Function does not mean you have to sacrifice form. Here are our top picks for dressing up your doorstep.
Decor
Make this space feel warm and personal with a few select styling choices. Treat your entry like any other room in your house, bring it to life with flowers, candles and stylish storage solutions. The Afteroom Coat Hanger is a great solution for coats and accessories that doubles as a decorative item too. If you generally stash your keys and wallet as soon as you walk through the door, then a shallow dish is a necessity. Try something like the Milk & Sugar Cosmo Basket or Laura Blythman's Rectangular Tray, both perfect for displaying. We also love showing off our lifestyle with sentimental objects like headphones, shoes, books, bags and other bits and bobs… just remember to keep it real and authentic. Don't go overboard either, the last thing you want is chaos at the front door!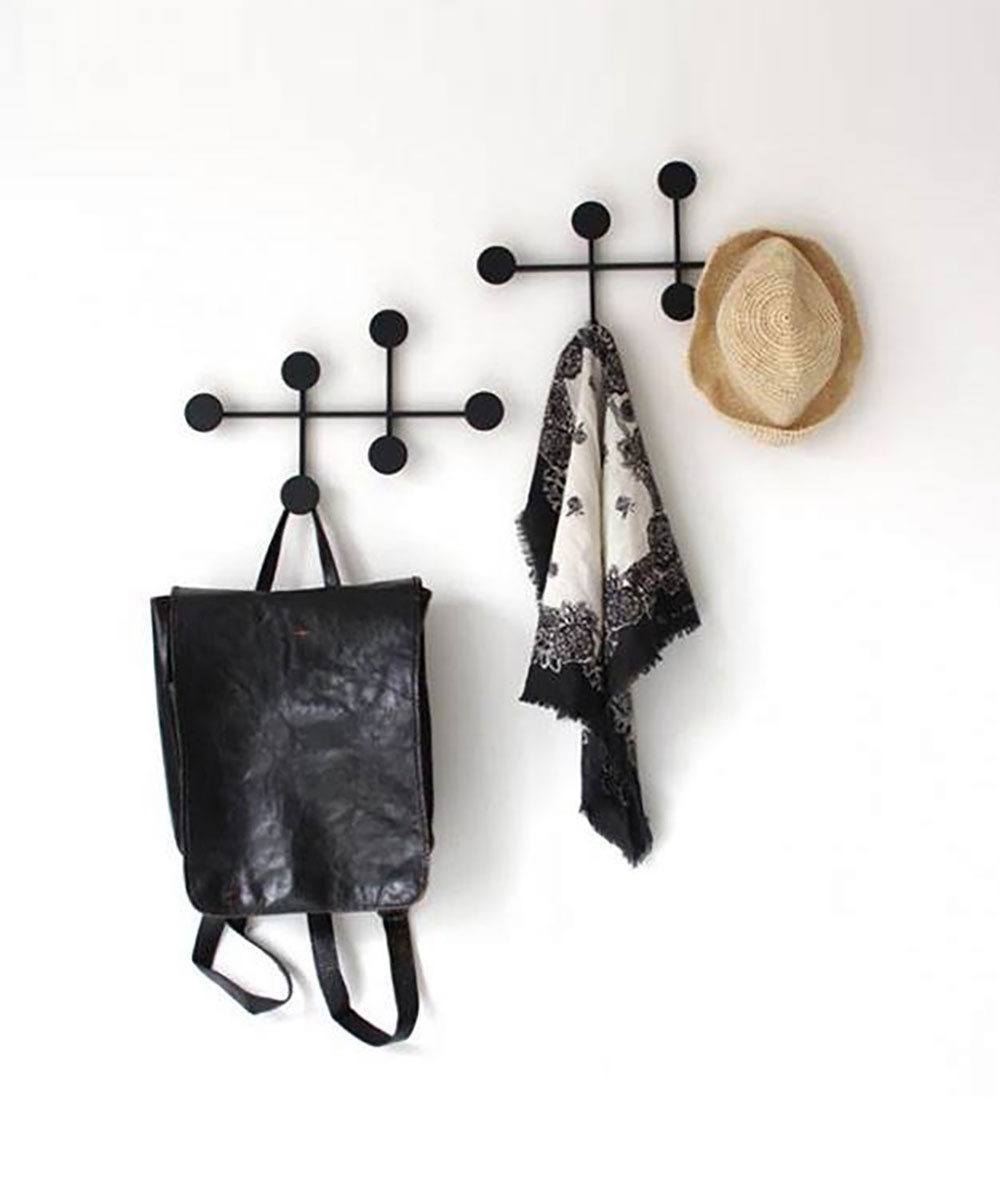 Furniture
Furniture is a great way to store away any clutter that gathers at the front door. Make sure there's space for everything; bags, coats, scarves, shoes, umbrellas… the list goes on!
A small bench at your entrance can be a nifty storage solution. Hideaway everyone's most-used shoes underneath, or make a statement by propping artwork, a little greenery and decor on top. Think about function too. If you've got kids learning to tie their shoes, a stool or chair might be the perfect place to sit on their way out the door. Or, if you're a shoes off kind of household, a shoe rack to store your guests' shoes might be the perfect decorative touch.
Have you been inspired to give your own entrance a refresh? There's plenty you can do to make the space your own. We're happy to help you on your way, just bring a photo into our Richmond showroom and our staff would be thrilled to take a peek and help narrow down the options. We're also available online and over the phone for rug selection support, so give us a shout anytime.