We are very chuffed to say that Hunting for George has been named Best Small Independent Retailer and Best Pop Up Experience Finalists for the 2018 Online Retailer Industry Awards! This marks four years in a row that Hunting for George have been recognised in the Best Small Independent Retailer category, with us taking out the award in 2017. As a very modest team (of just 6 people!) we run Hunting for George completely independently so we are incredibly passionate about this award. We work tirelessly to create an exceptional experience for our customers. We don't ask for thanks, but it sure is nice when your work is recognised.
This year Hunting for George was also celebrated for our 3 month Pop Up Experience at Highpoint Shopping Centre, Australia's fourth largest shopping precinct. This was a huge project for our team to take on. Our goal was to reimagine the way people shop in-store and to bring something completely new and inspiring to the Australian retail landscape. We received incredible feedback from our customers and huge exposure on National TV, so watch this space as we're gearing up for another exciting project soon.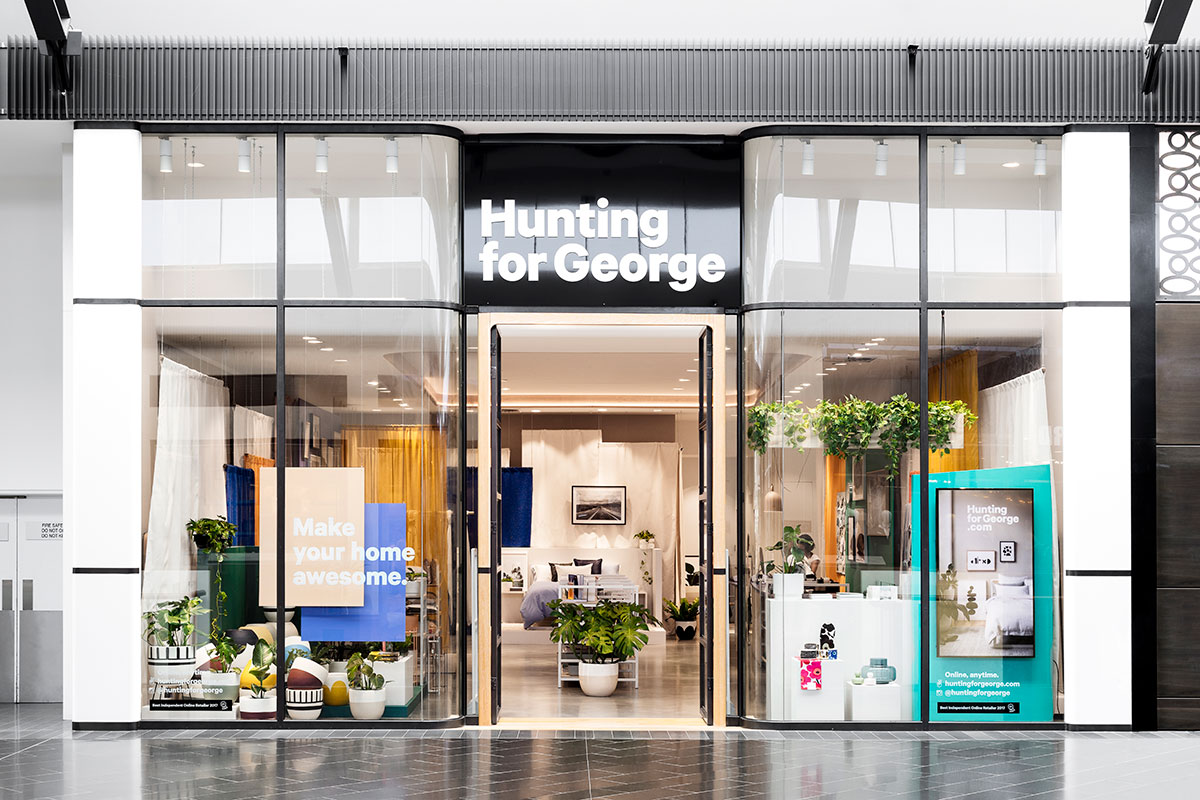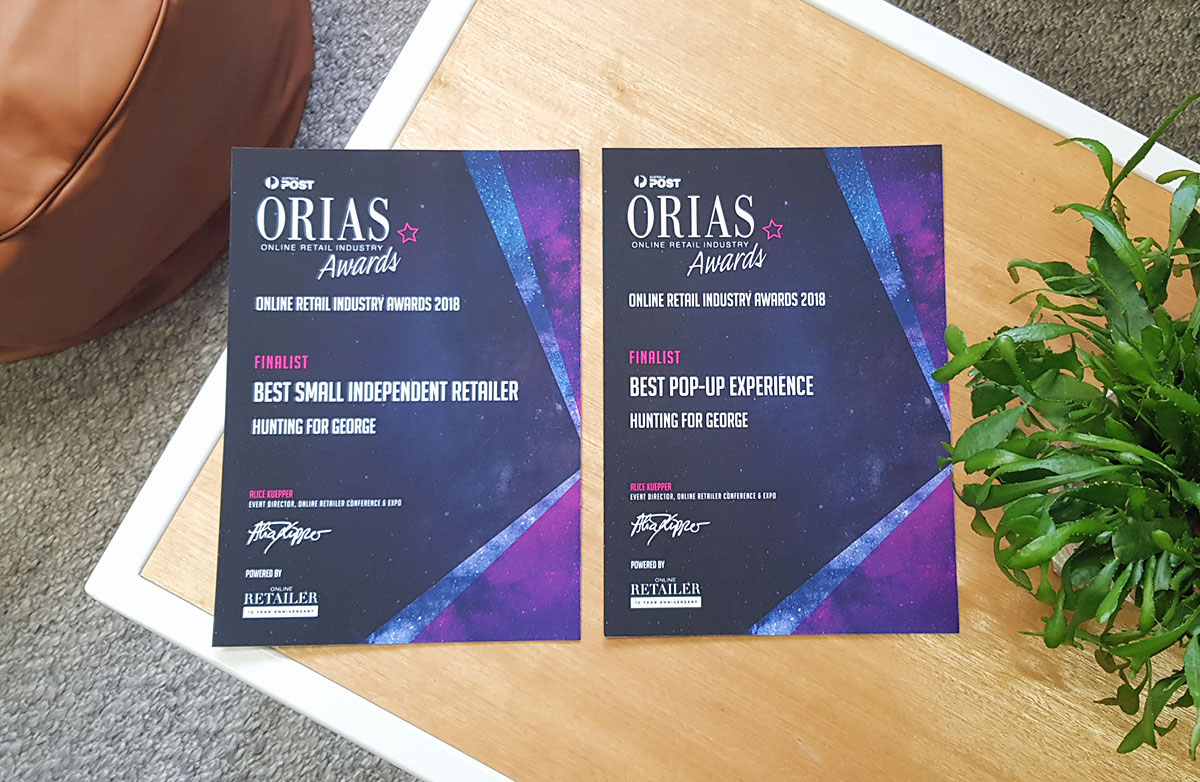 We have the honour of being listed alongside some incredible Australian business such as Grace Loves Lace, Flora & Fauna and Supercheap Auto. Yup, we're rolling with the big boys (and girls for that matter!)
A very big thank you and congratulations to our pint-sized Hunting for George team. It's the work that you do everyday that keeps us motivated and innovating. The winners of the Online Retailer Industry Awards will be announced in Sydney on 26 July 2018. Best of luck to all the finalists and gooooooooo Hunting for George!!