From entertaining and reading, to sitting back and watching our favourite TV shows, a great styled living room is essential for helping a house feel like a home. It should be a place to entertain guests, as well as a space where you can sit back and put your tootsies up. Creating a comfortable and stylish space doesn't have to be a daunting task. Here we've gathered a few living room must-haves, those essential items that will make a world of difference to your living room.
Coffee Table goals.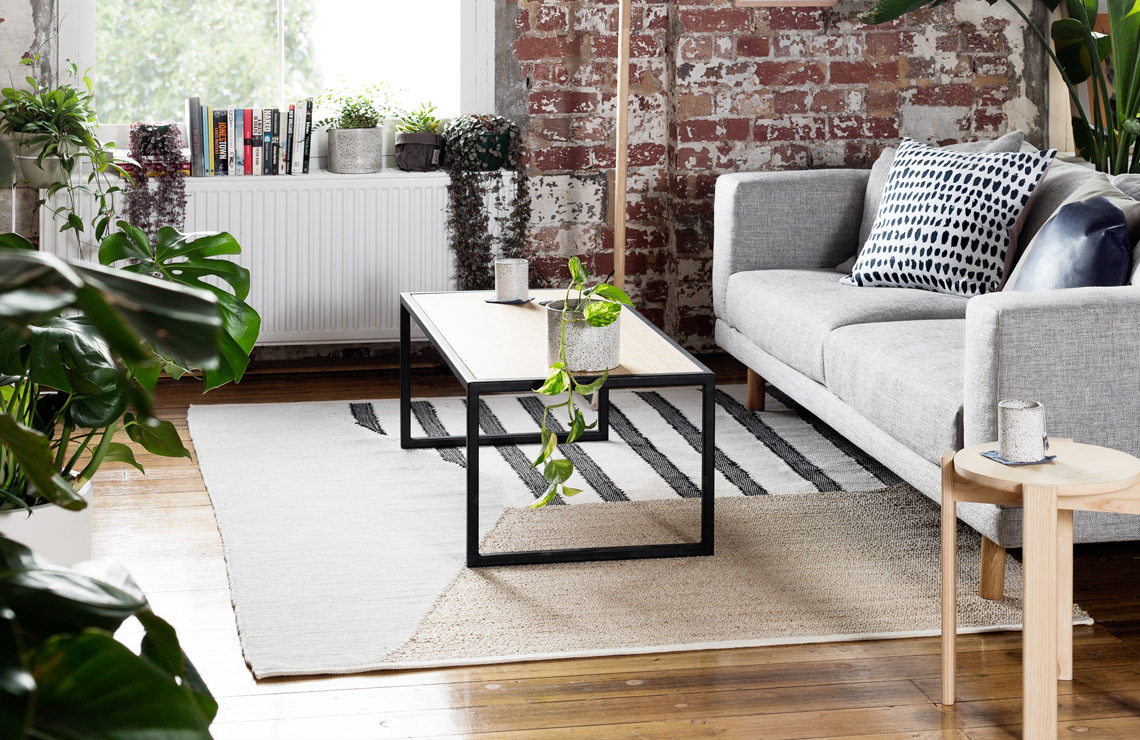 When you think about the main event in your living room, your eyes are generally drawn towards the sofa and the coffee table. Ironically, the coffee table is often an afterthought and many forget to give it the time of day. Our mate Oliver will happily steal the limelight if you let him. As a focal point in your living space, coffee tables can be a multifunctional, decorative piece that pulls the entire room together. The perfect place to set your cuppa or display your favourite books.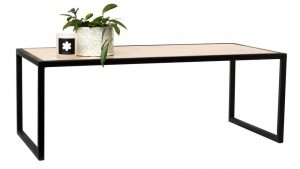 When you can't find the perfect Coffee Table then all of a sudden along comes Oliver. The Oliver Coffee Table from Hunting for George is crafted in Melbourne, Australia from Tasmanian Oak Veneer and powder-coated tube steel frame. His minimal design makes him an easy fit for any home. Available in two colours soft white and matte black.
Oliver Coffee Table, Hunting for George $649
The thing about Rugs.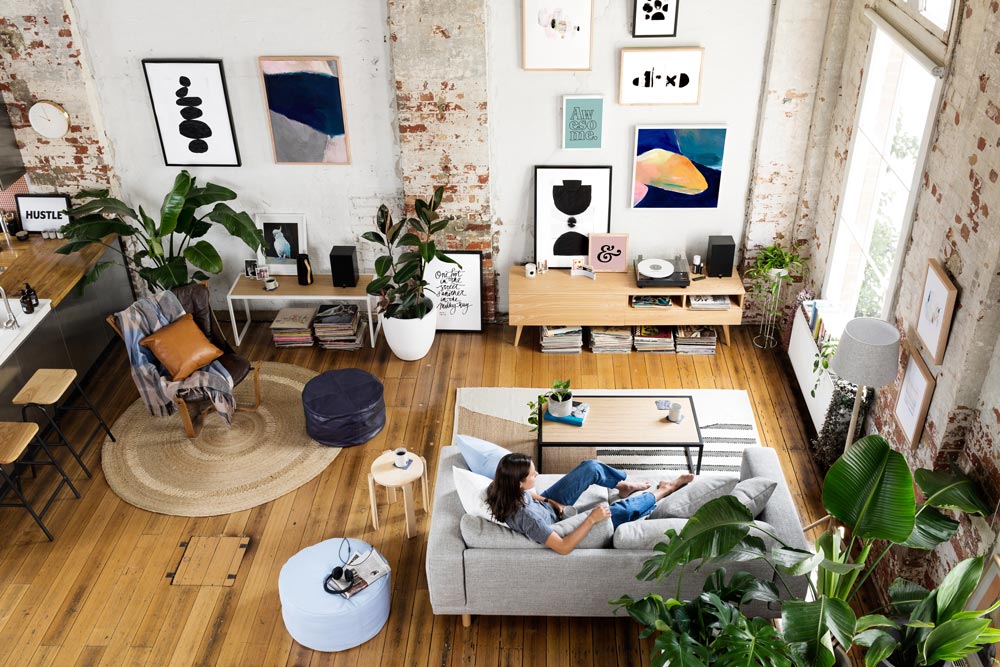 When you know the different areas you wish to zone within your living space, you need to be able to differentiate them. A great way to do this is through the use of rugs. By placing a rug on the floor you create a grounding base. If you need to use multiple rugs in one space, make sure they work harmoniously together. Try and mix up the shape of rugs if you can, as a circular rug is a great way to break up repetitive rectangular shapes. The Braid Weave Rug is a subtly textured circular rug adding understated elegance to any space. It's versatile round shape and very strong backing makes it ideal for high traffic areas like your living room. We suggest styling the Braid Weave as a gentle counterpoint to vibrant pops of colour.
Couch time.
Comfort is key people. Living rooms should be designed so there is always somewhere to sit back, put your feet up and put your glass down. Find a sofa that you seriously love and build on that. Globe West have a beautiful range of sofas in various shapes and sizes. Pop the Oliver Side Table next to your couch to make the space really responsive, his minimal design helps him fit easily into any environment. Put your feet up in style with the Leo Leather Ottoman, available in Navy and Tan. A soft, buttery addition to your world, pair it with your sofa or an occasional chair in the living room for instant style and luxury.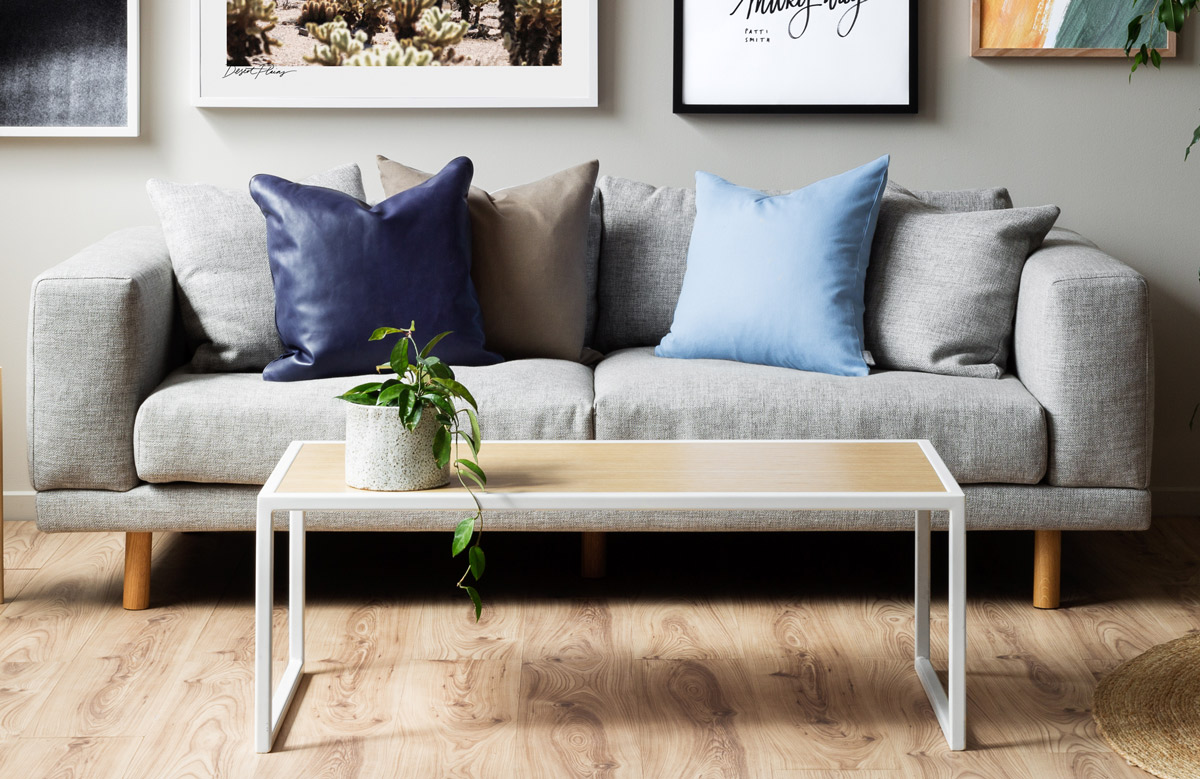 Every couch needs a cushion. Cushions are a fun and super simple way to freshen up your sofa, choose a colour palette, add texture, patterns and sizes to achieve cushion perfection. Choose an overall scheme with 1-3 colours that harmonize well together. Combinations of textures, shapes and sizes will add depth to an otherwise flat arrangement.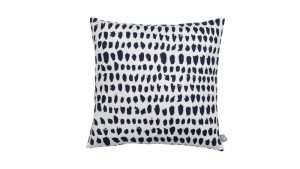 Become the ultimate cool customer with the Billie Jean Cushion from Hunting for George. Its reversible design features a deep indigo pattern on one side and misty blush on the flipside. Complete with a 100% feather insert this cushion is all ready to make itself at home on your couch, bed or armchair.
Billie Jean Cushion, Hunting for George $55
Don't Forget Your Walls.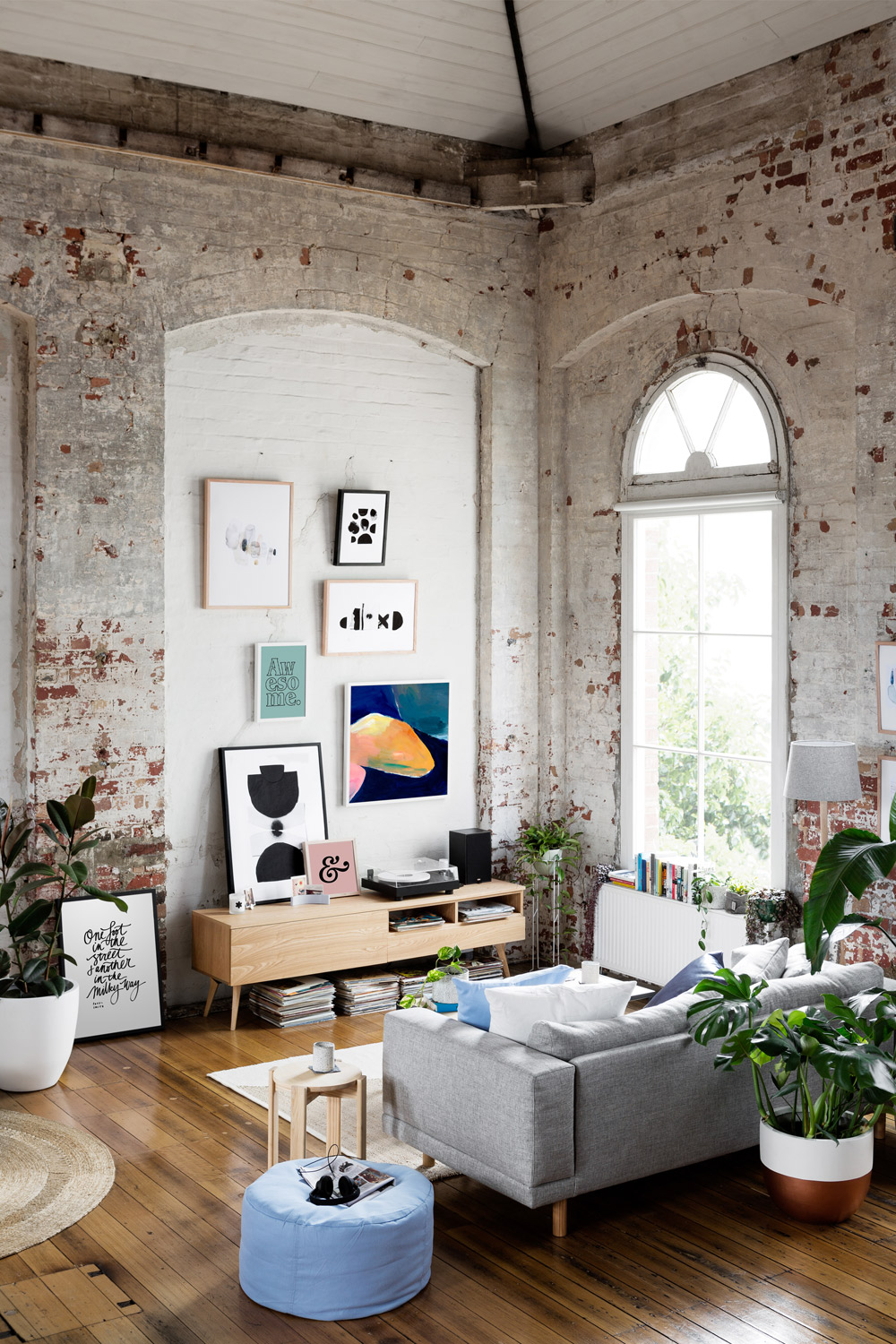 Artwork is the fastest and easiest way to transform your living room. Bigger is better here too, so choose a large statement artwork for above your bed or couch. Otherwise, if you're wanting to create a print gallery wall, style with odd numbers only (trust me, even numbers never work).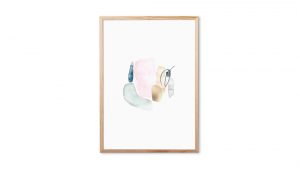 The Gathering 1 Art Print is a playful exploration of shapes hand-painted in watercolour. Designed as part of a series of three, the Gathering 1 Art Print also works beautifully as a solo artwork. With a subdued colour palette of both warm and cool tones, this artwork easily adapts to any environment. It's perfect pair is the Gathering 2 Art Print. Available in 2 sizes.
Gathering 1 Art Print, Hunting for George from $69
Let there be light.
Lighting, if it weren't for it, we'd all be walking into walls and stumbling over random pieces of furniture! Essential for illuminating a room, lamps also make a big impact on your living room's overall look. Look to using a combination of floor, table and wall lights to create atmosphere at night. Brighten things up with the stunning JWDA Concrete Lamp by Menu, inspired by traditional oil lamps. Milk & Sugar's Pip Floor Lamp is  a classic shape with a lovely felt shade available in grey and charcoal. These beautifully-designed fixtures look great and can decorate a living room perfectly.
Go green.
Introducing greenery into your living room is a no-brainer for instant good vibes. Plants will bring your home to life, freshen the air and improve your mood. Don't forget to put pants on your plant, we love using pots or baskets to cover up their base.
Fill the gaps.
This is where the decorating comes in and it's ok to have a bit of fun and mix it up. Don't forget to have sentimental objects on display as well, we love showing off our lifestyle like our record collection, skateboards, books, headphones, shoes, bags… just remember to keep it real and authentic.
Must Haves.
We're making things even easier by sharing our must-have living room essentials.
There's plenty more where that came from. If you're struggling to style your living room, we'd love to give you a helping hand! We're happy to talk you through some bright ideas in the shop or online. Bring along some photos and we can chat it through.