The combination of old and new in the architectural realm is certainly not a new concept, however, this particular project stopped us in our tracks with its impressive contrast of contemporary and historic design. In the ancient port of Jaffa, Tel Aviv, Israeli architect Pitsou Kedem has beautifully updated an apartment whilst maintaining the architectural history of the building. The home's entrance alone is jaw dropping, set into an arch and shielded with vertical metal bars.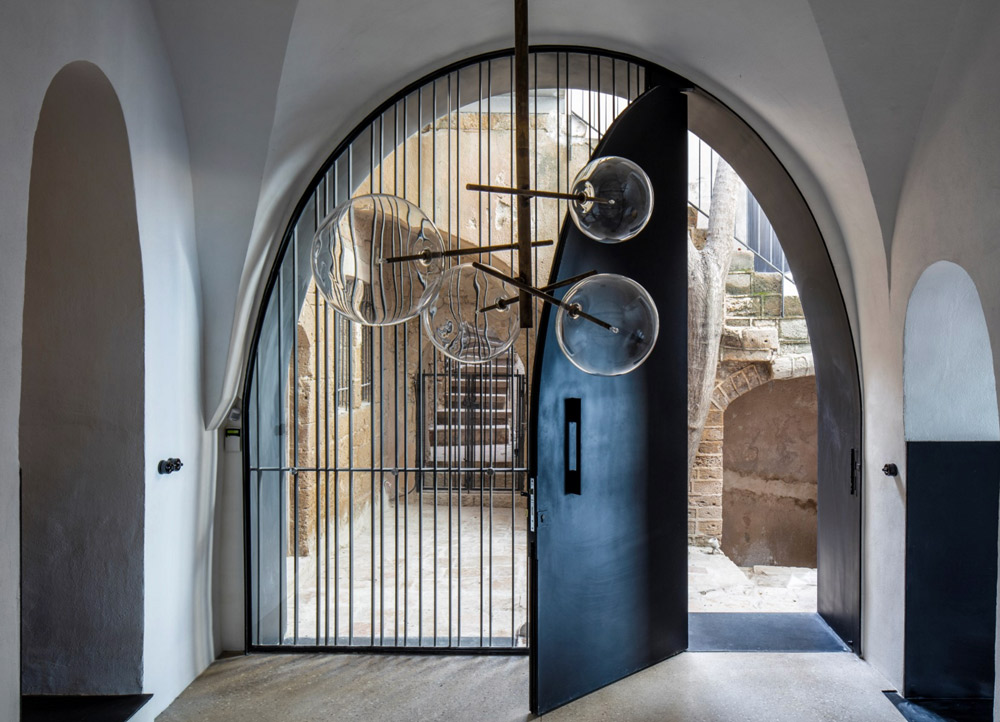 Where old meets new, Old Jaffa House pushes the envelope with a progressive, minimal interior, adding arched windows and door frames that echo the form of the traditional vaulted ceilings. The 100 square metre residential flat is set above the harbour in the oldest part of the Israeli city, offering majestic views of the Mediterranean Sea.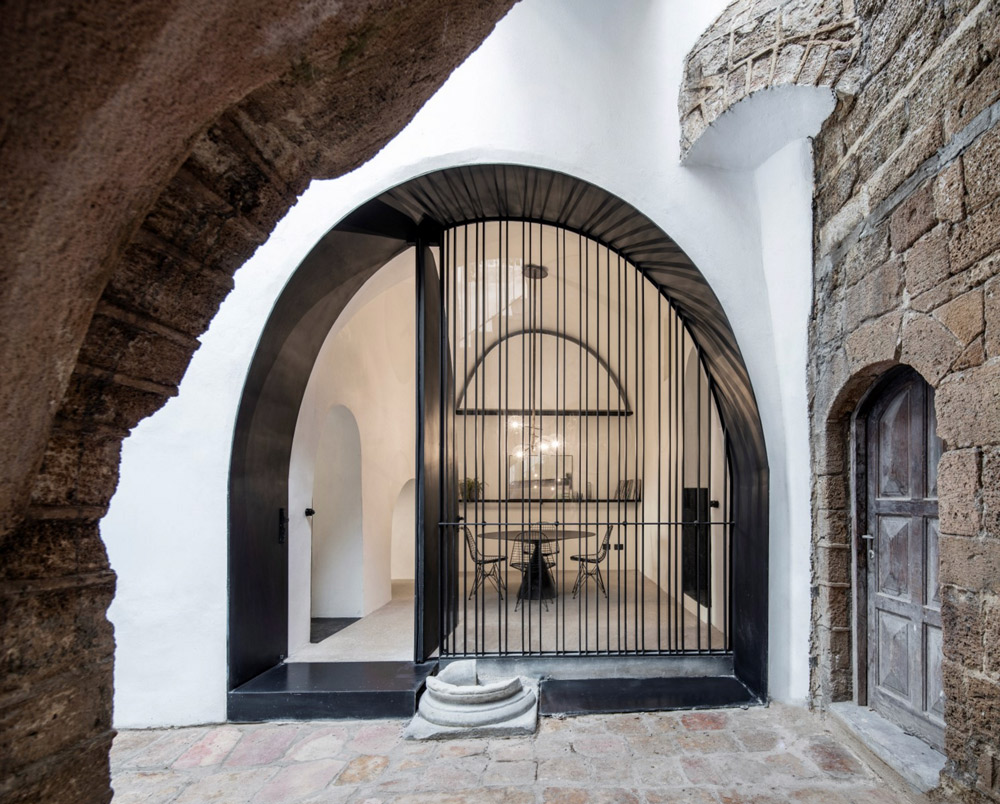 Pitsou Kedem illustrates exactly how old and new can work alongside each other perfectly. Tasked with refurbishing its interior to create spaces suited to modern life, but that retain the building's original characteristics.
It was a lengthy refurbishment with a lot of work to be done. The existing rooms in the apartment were added to and adjusted over hundreds of years, resulting in a series of dark and cluttered spaces with varying floor heights. The arched ceilings were then concealed with smooth white plaster, masking its true potential.
The restoration process began with the exposure of the traditional domed ceiling. Floor heights were adjusted throughout the property to create a more even surface, polished concrete ties it together in unison. Arched passageways linking the various spaces were strategically left open to maintain views between the rooms and towards the nearby Mediterranean Sea. Arched windows are framed with blackened tin to provide a striking contrast to the white walls.
Pitsou Kedem has expertly blended the old and new together to create a space that honours its historical past whilst creating a modern and contemporary dwelling suited to its period.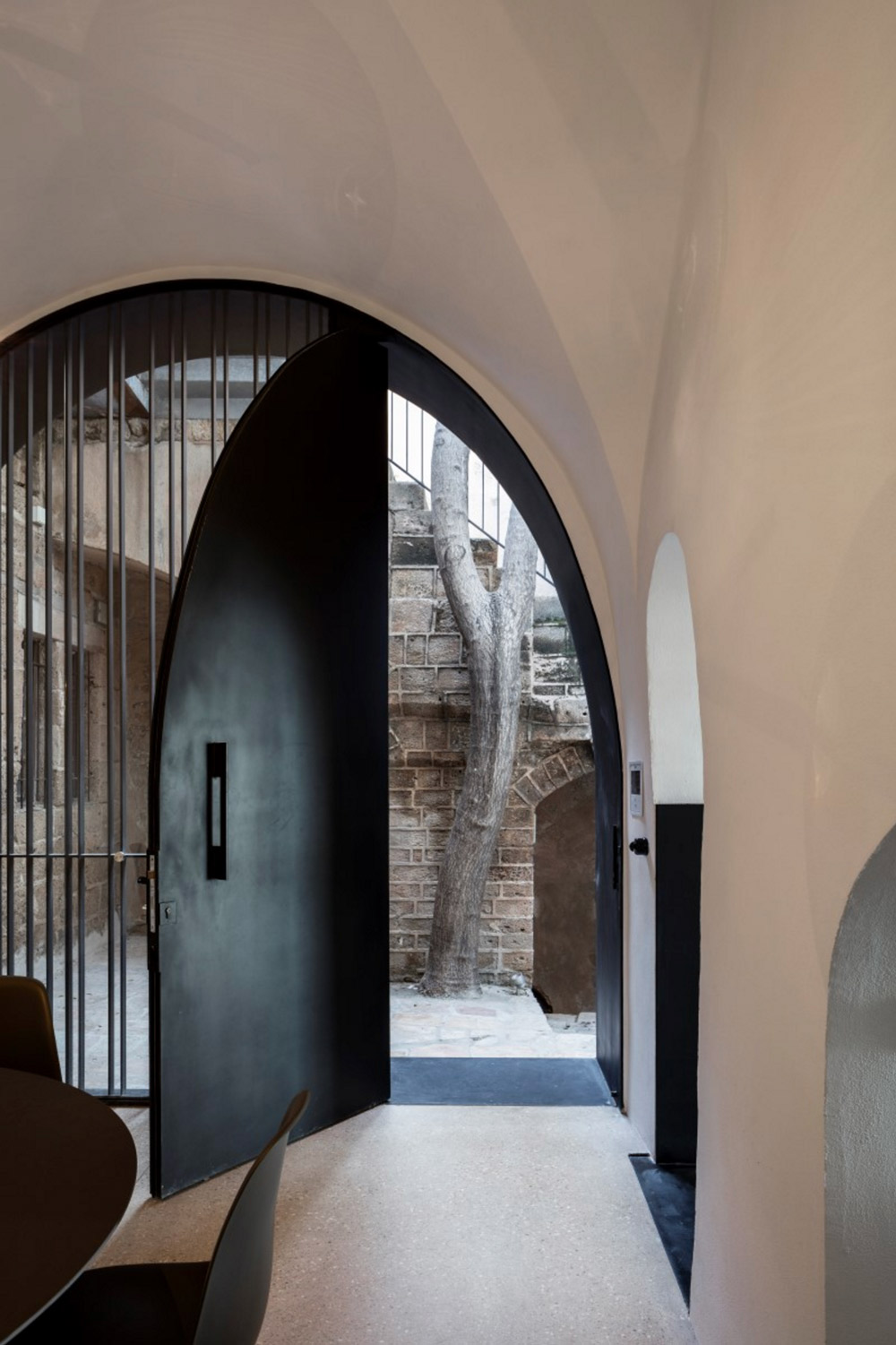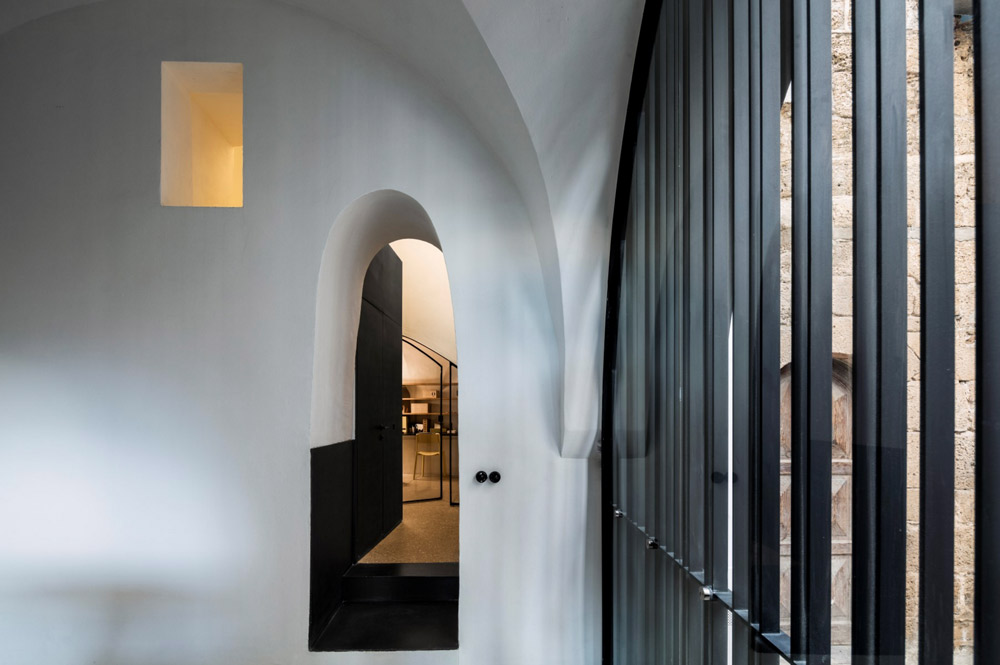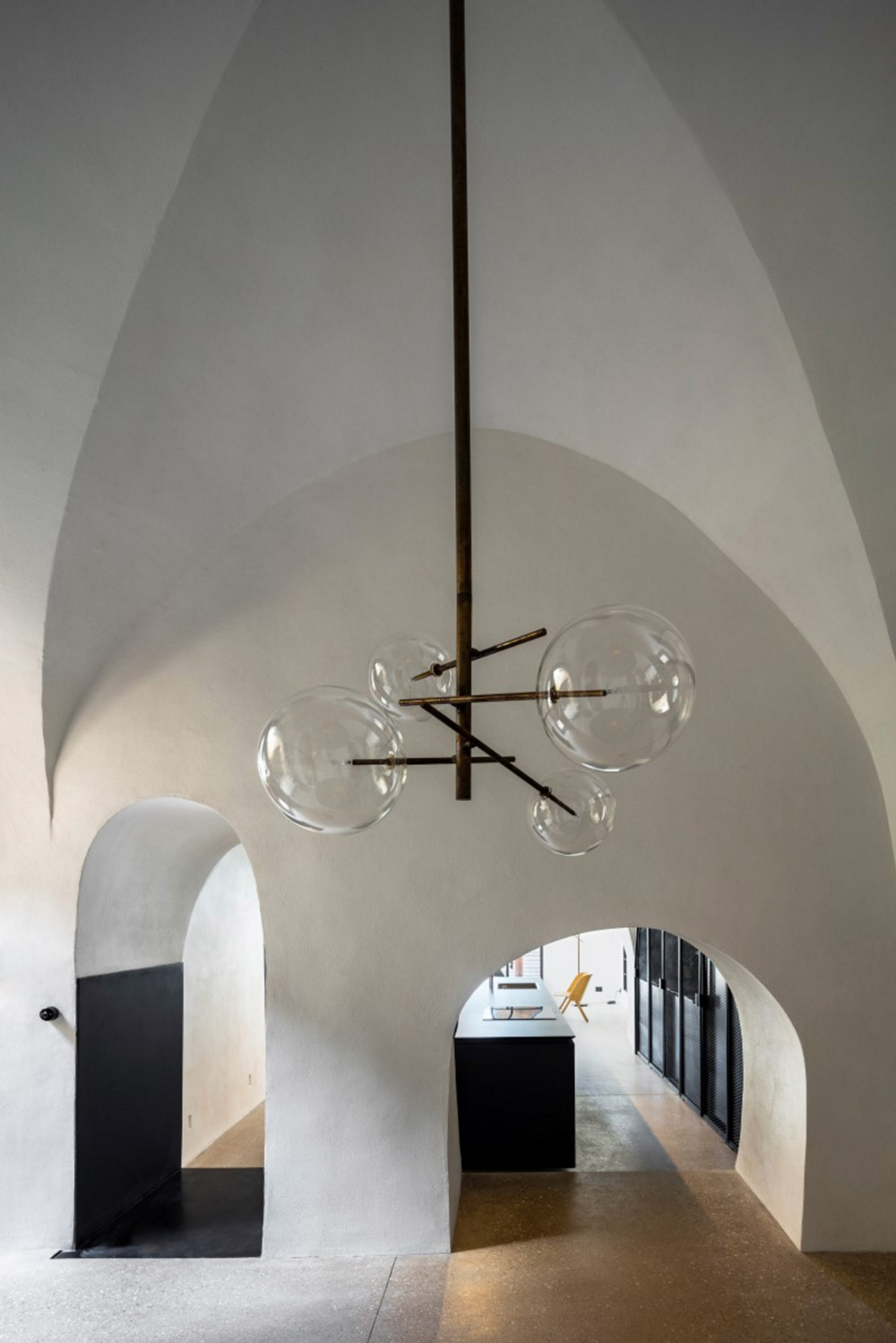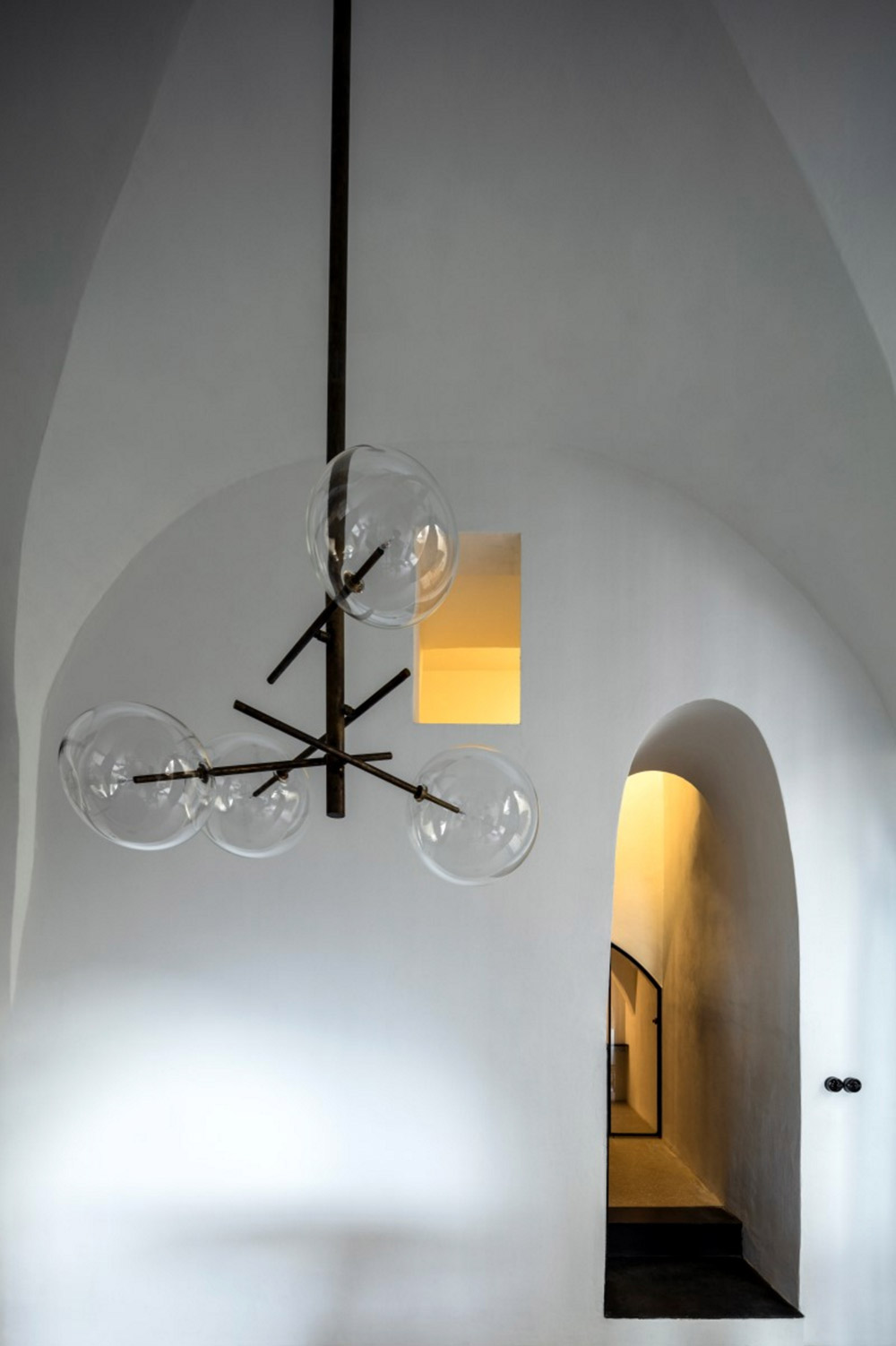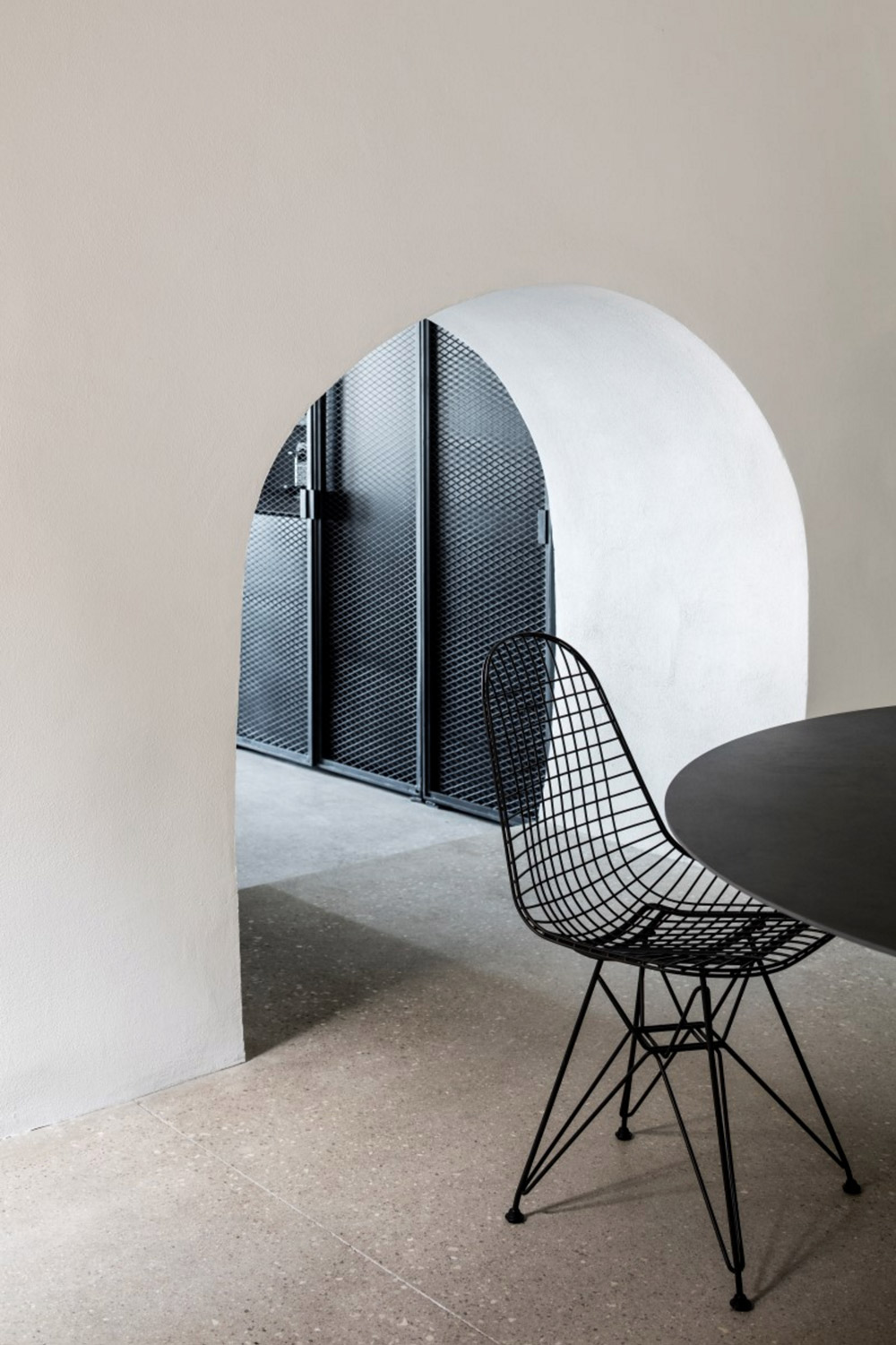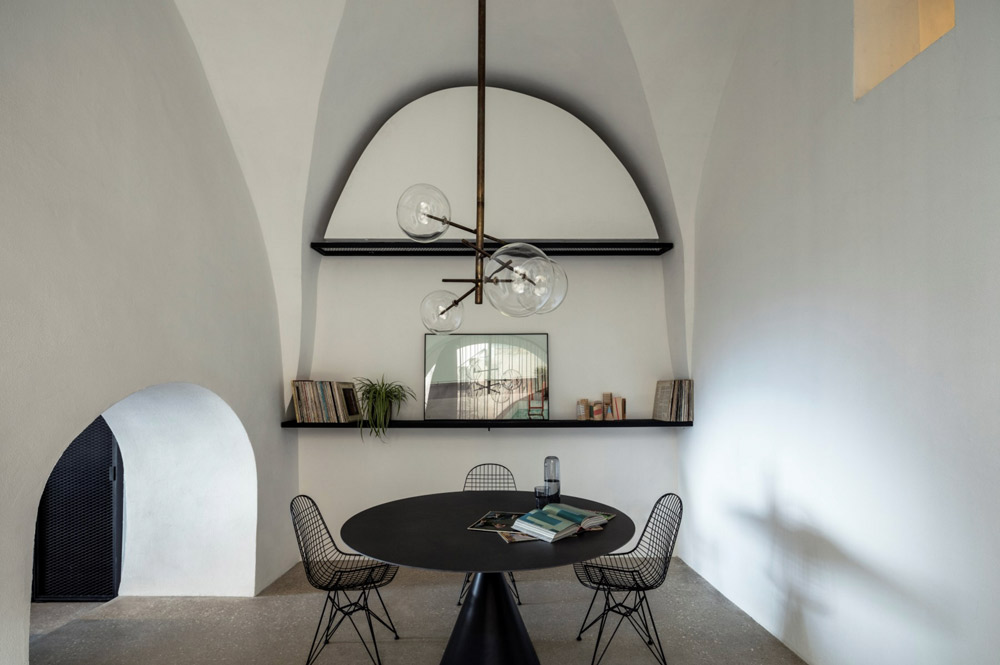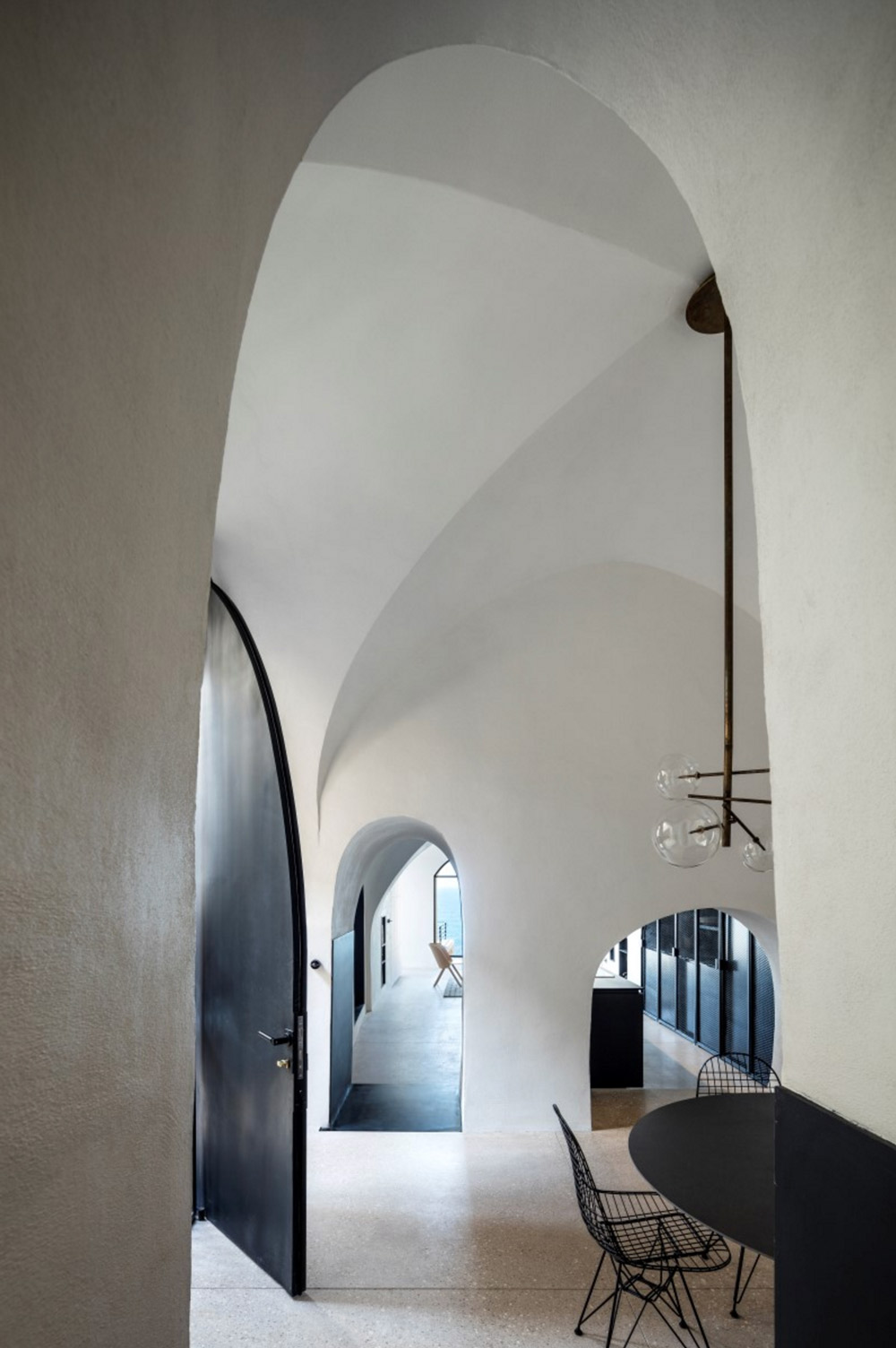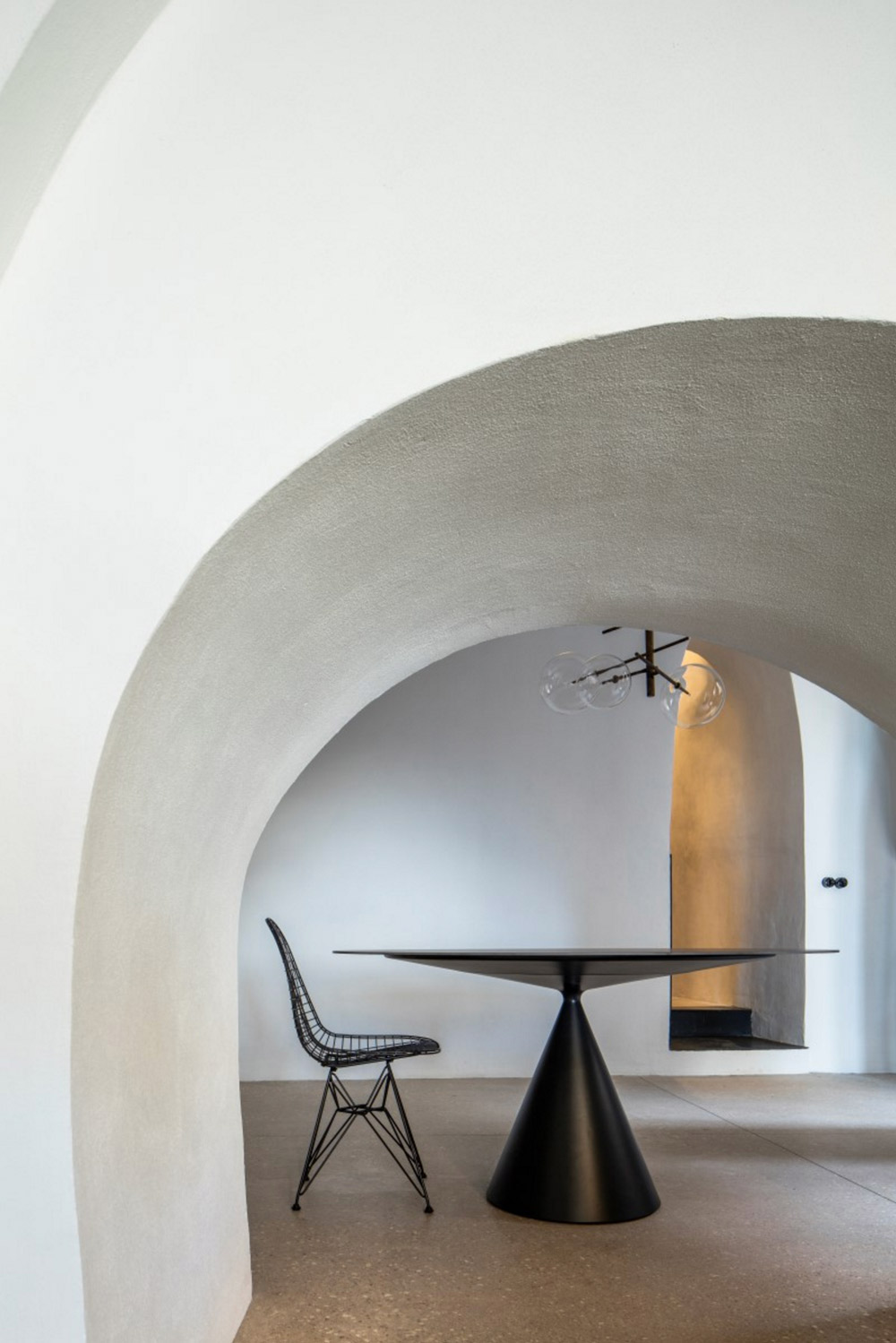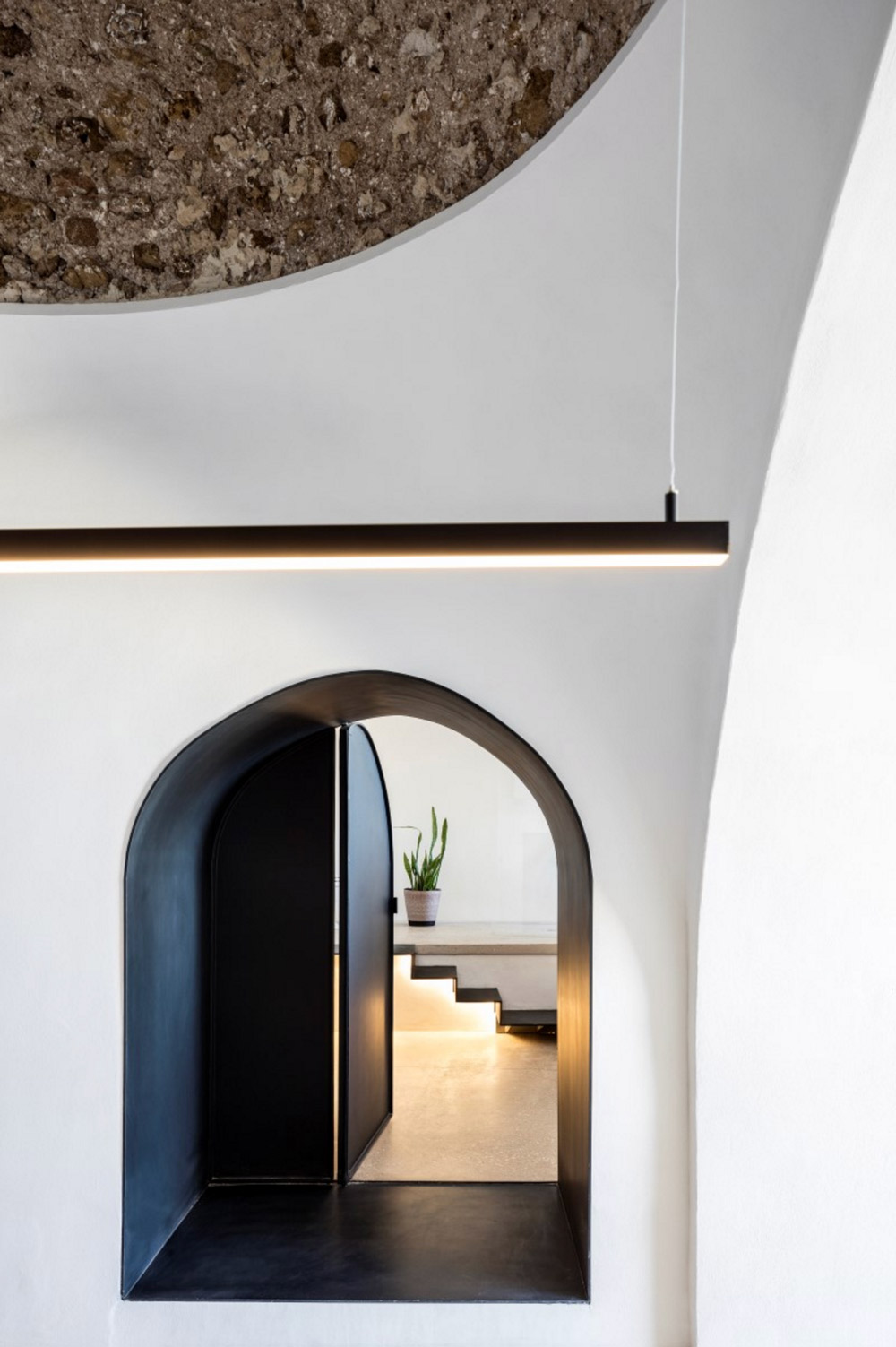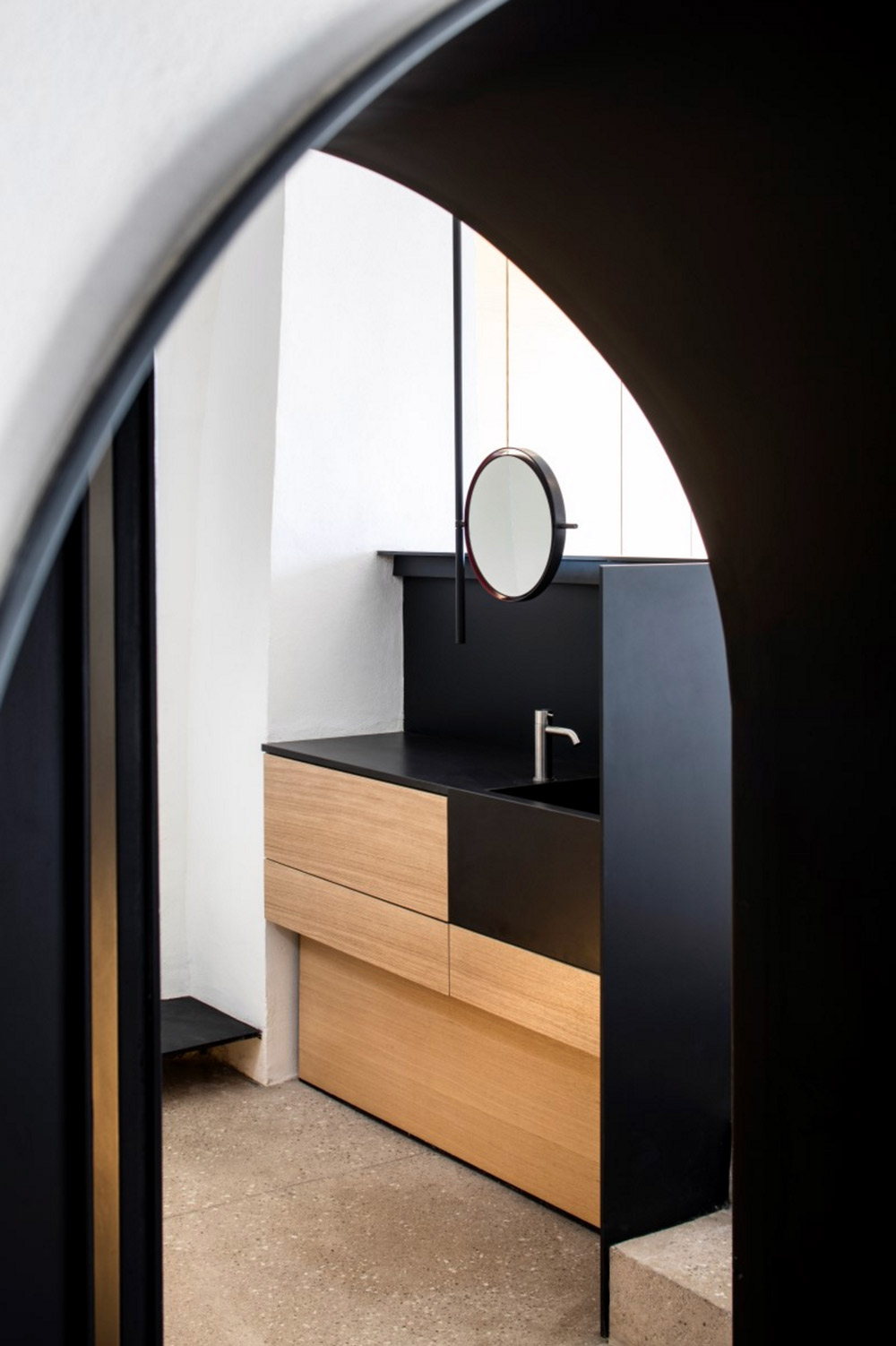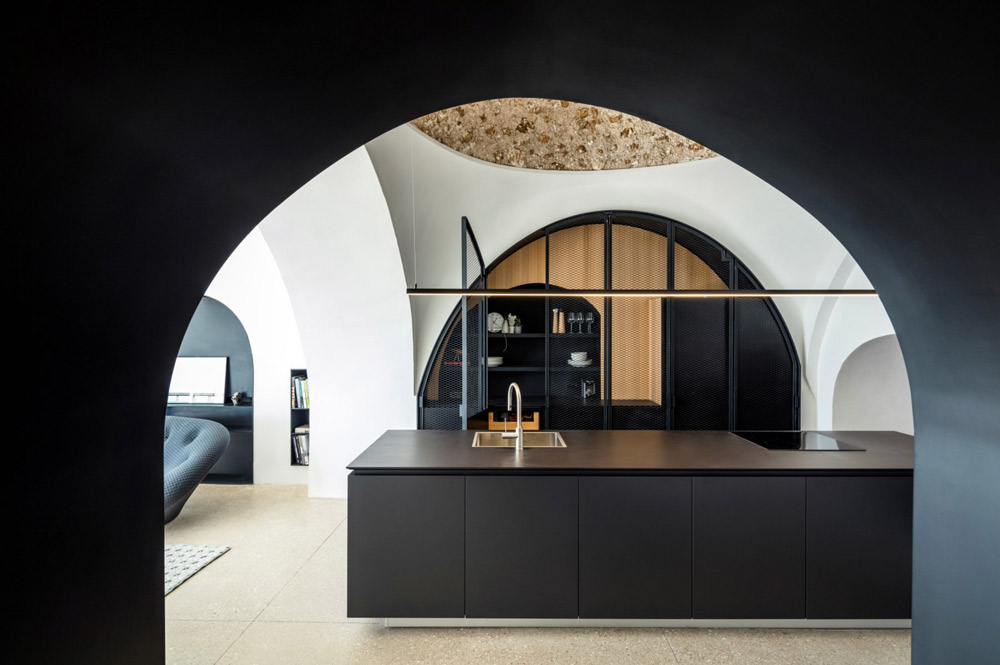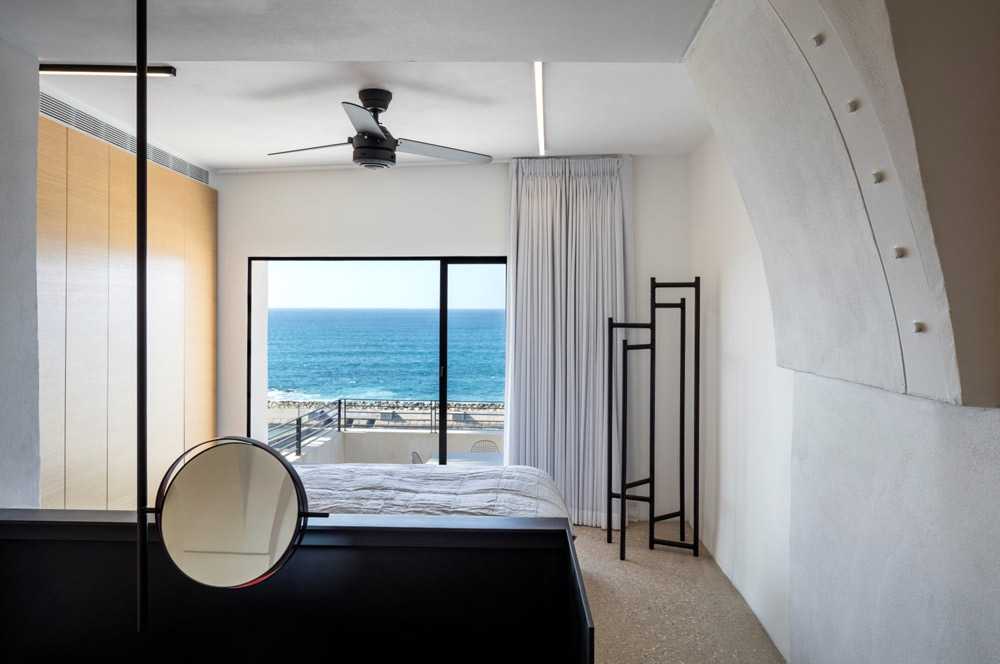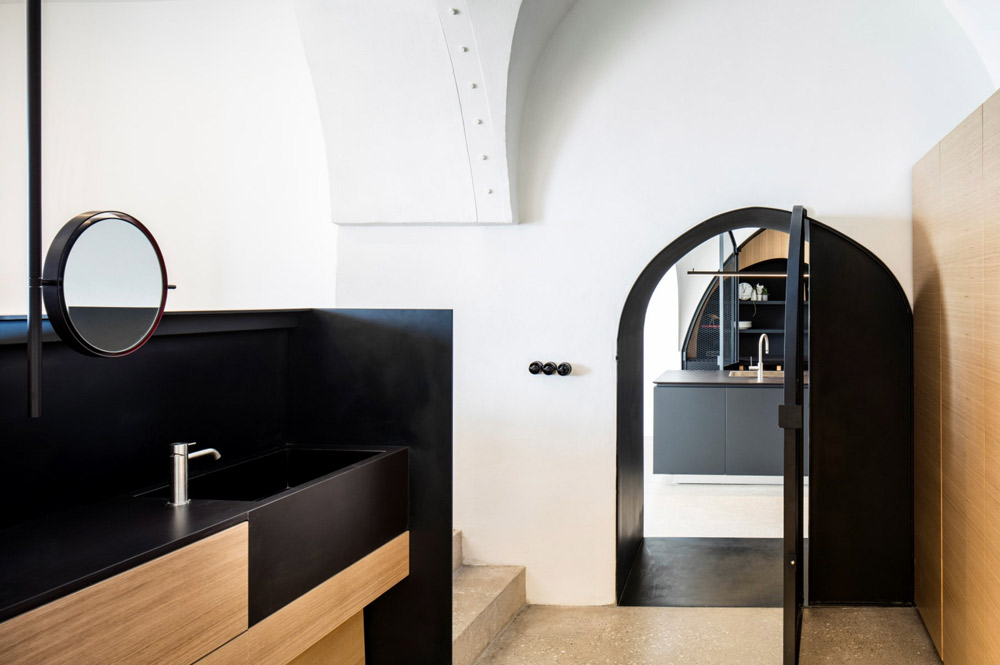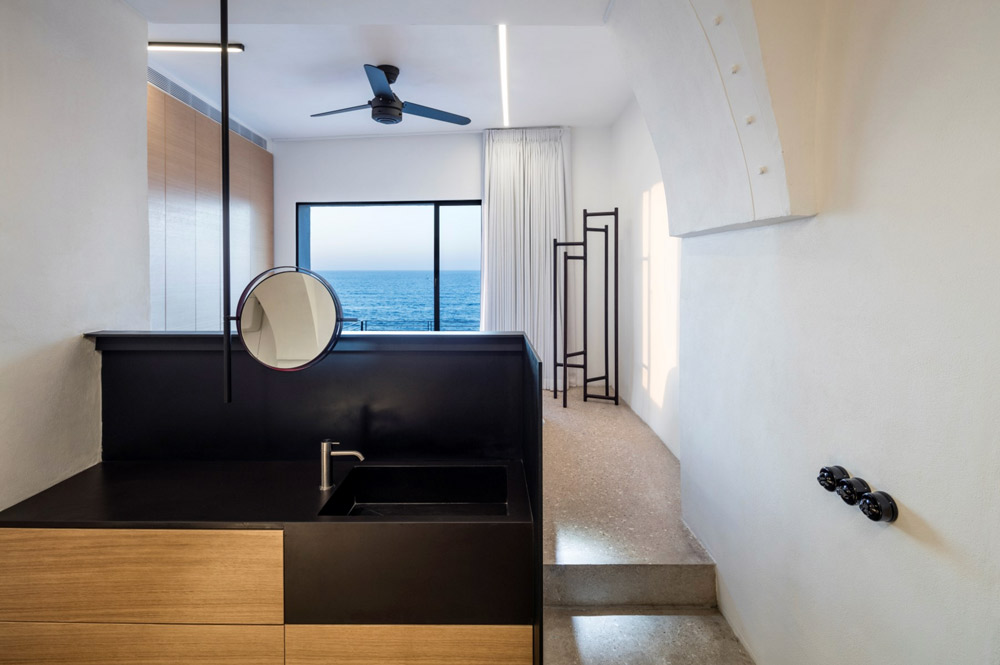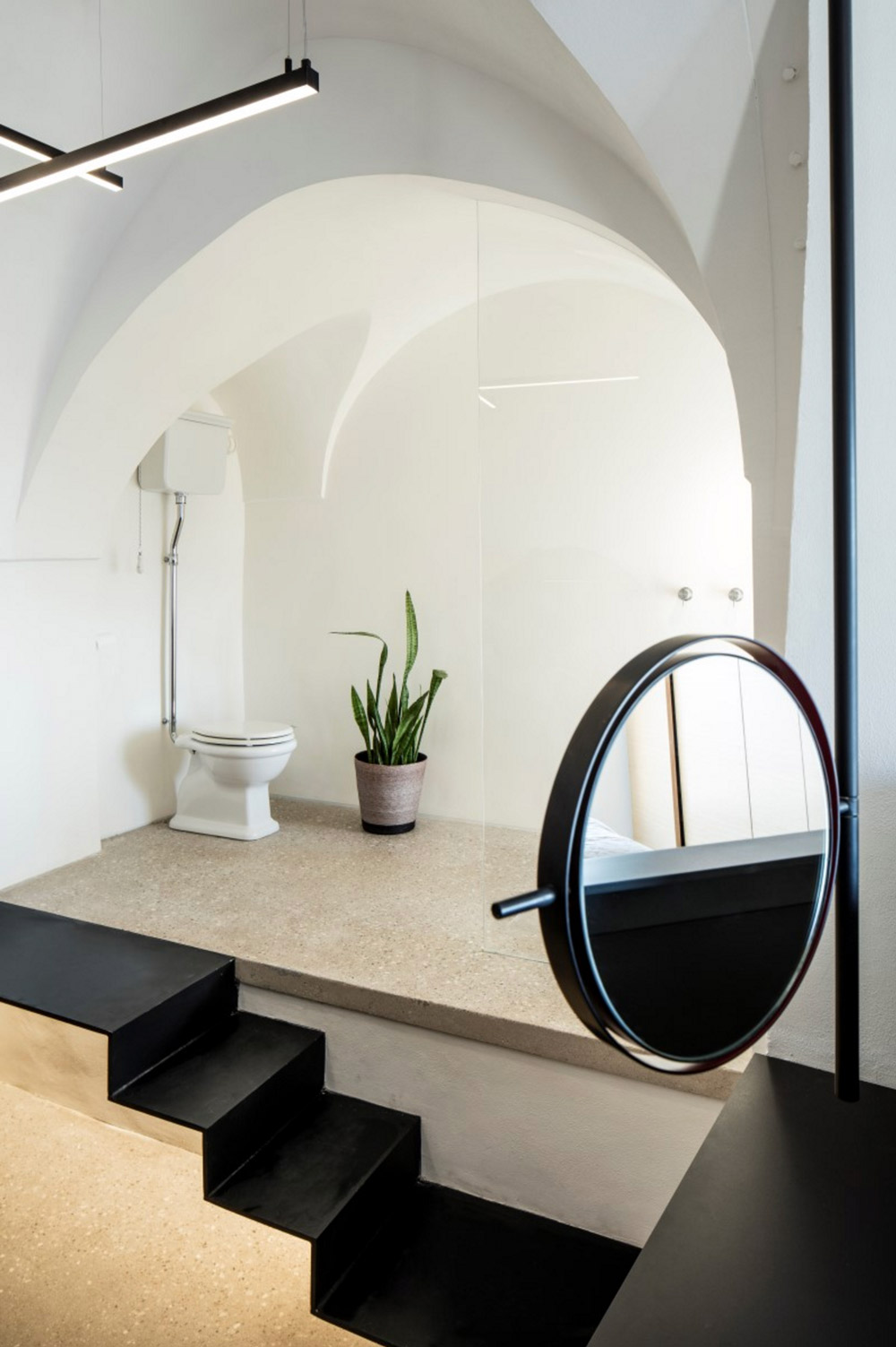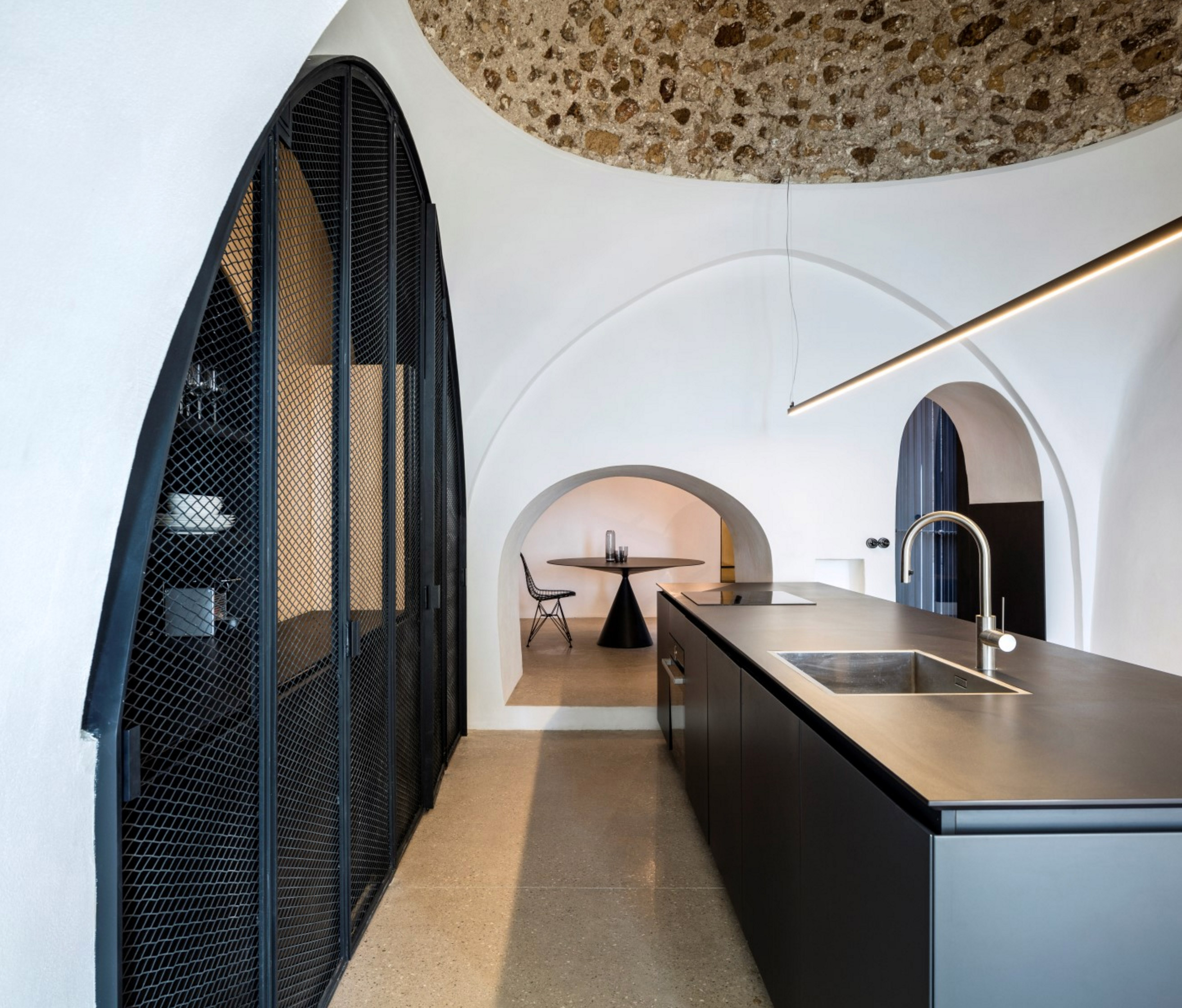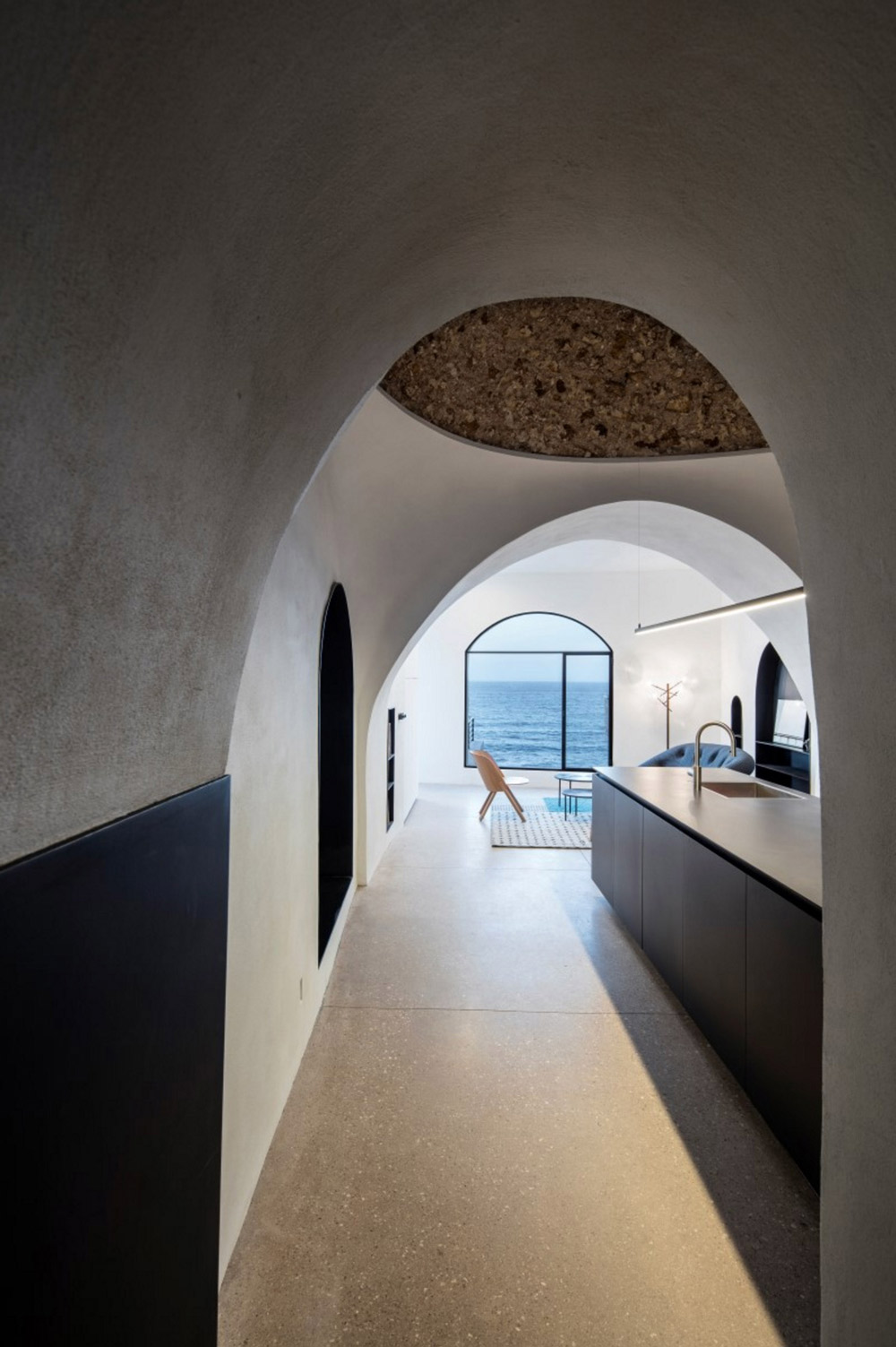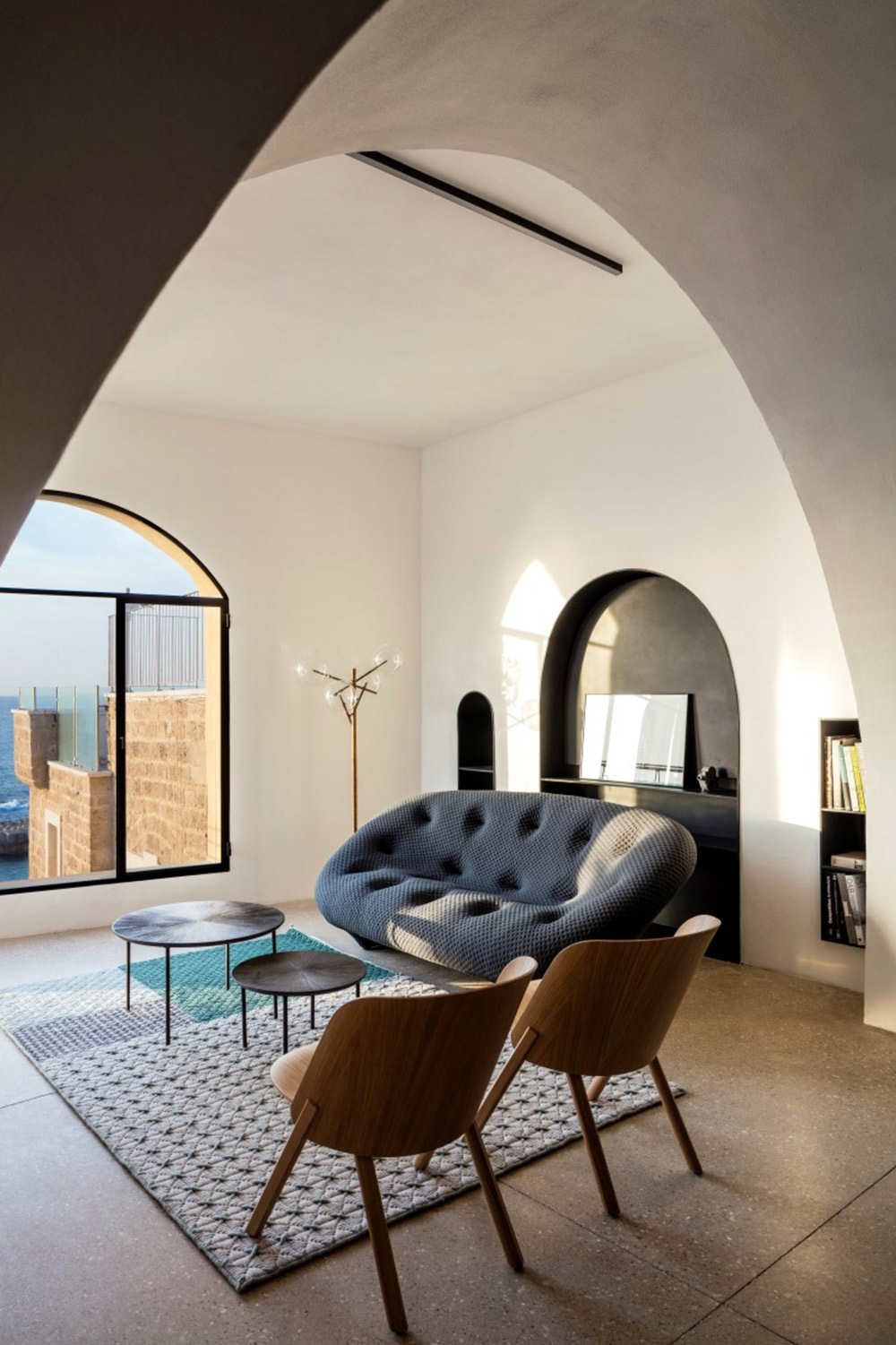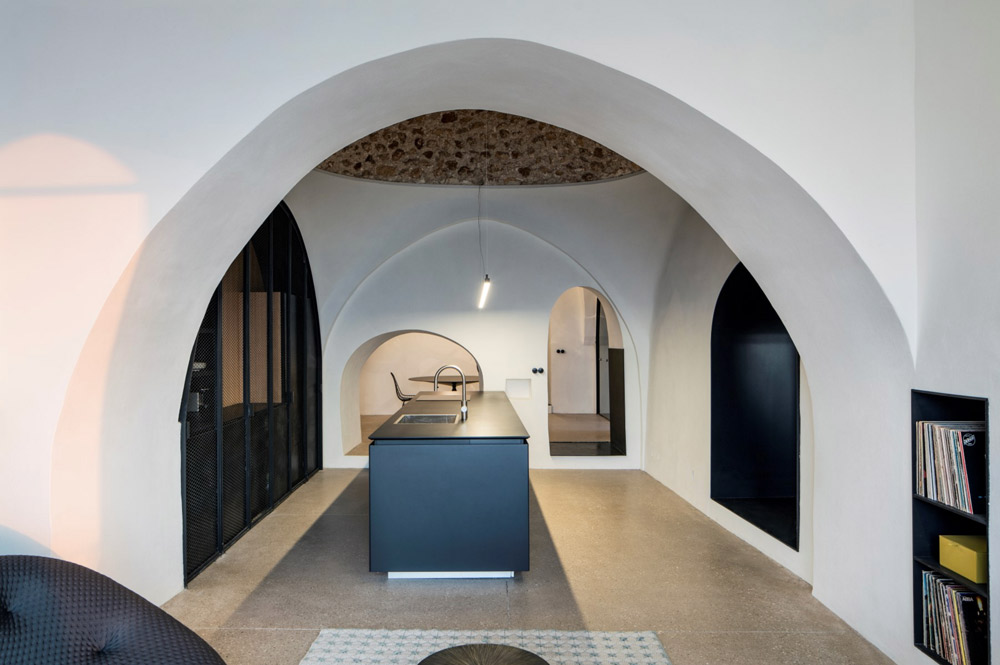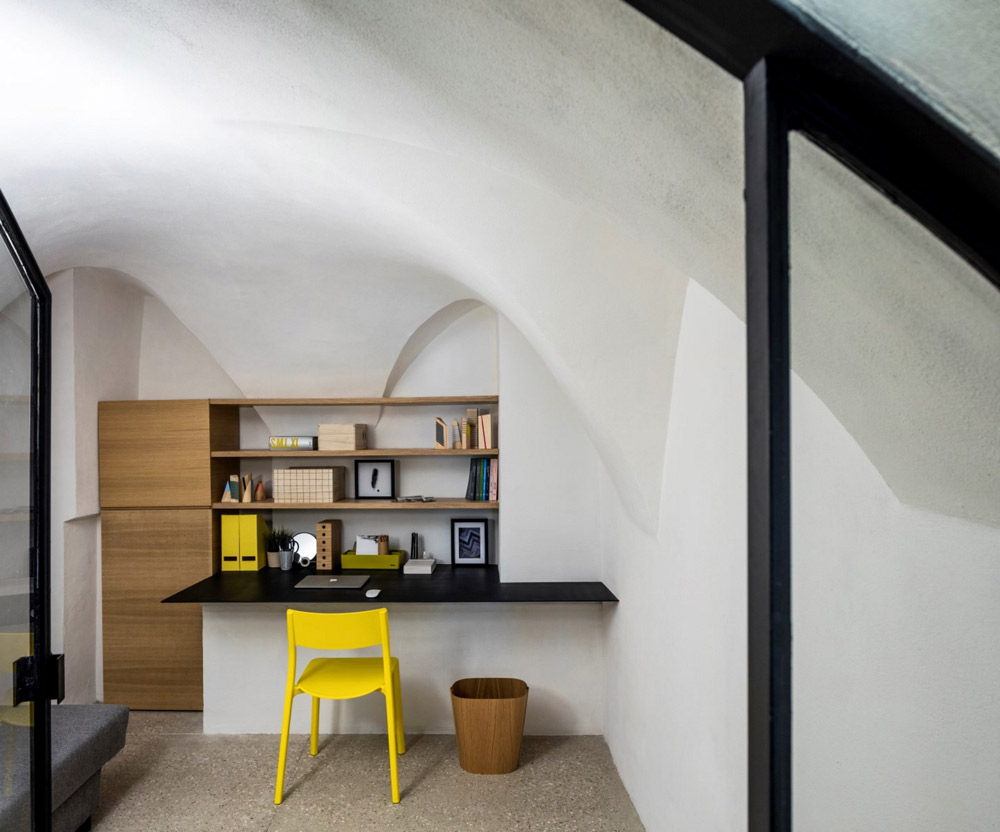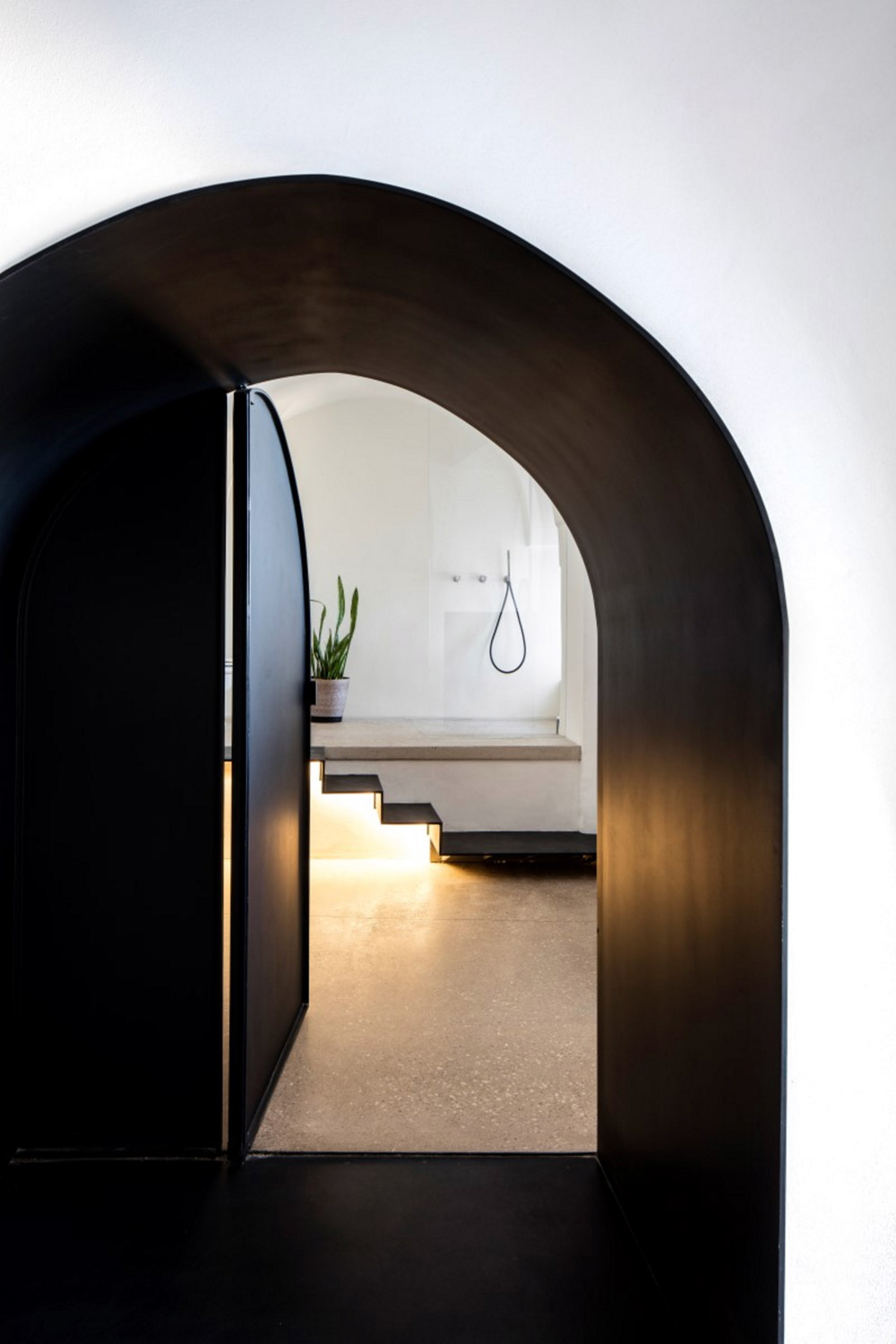 Photography by Amit Geron.