Located on a 545 square metre block at one of the largest marinas on Port Phillip Bay, the Wyndham Beach House is a new three-storey residence designed by Sky Architect Studio. The brief was to capitalise on magnificent harbour views, with a contemporary design that features an open plan living, dining and kitchen area opening to a north-facing deck, private space incorporating four bedrooms, three bathrooms, a study area and laundry. Join us as we take a closer look…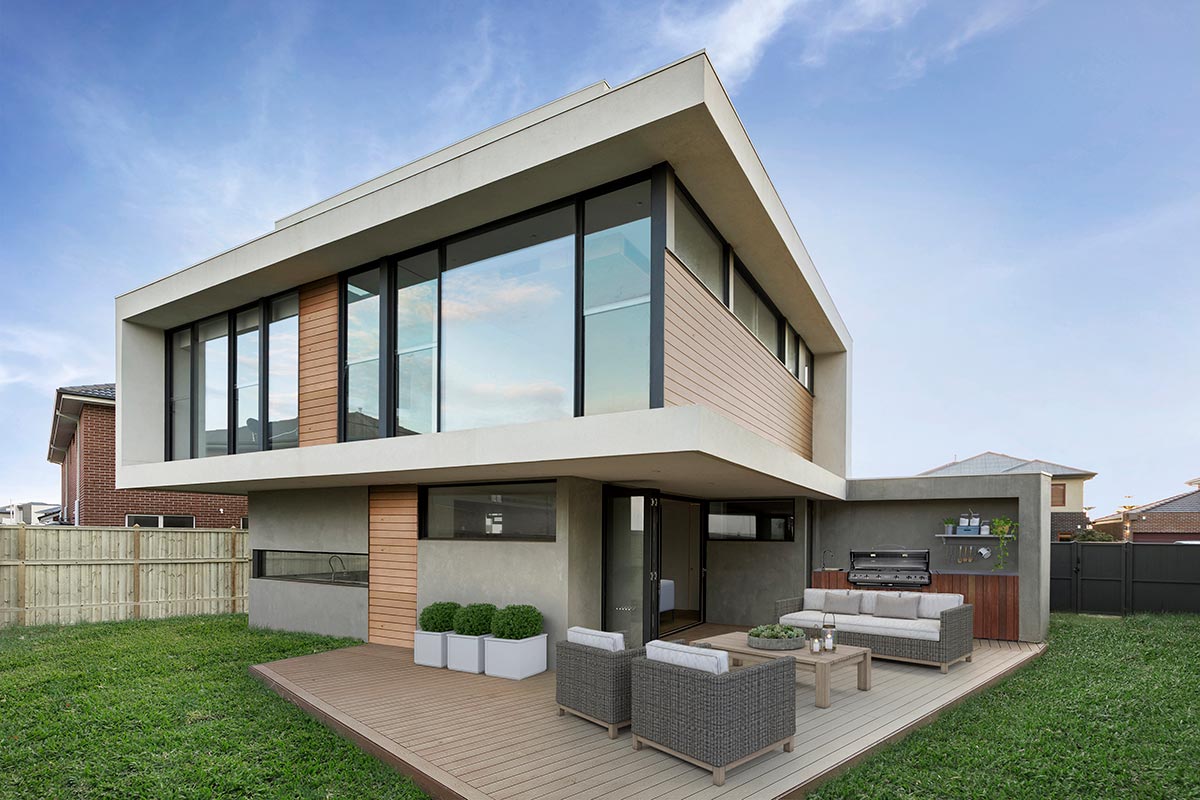 Wyndham Harbour has a two-storey limit on all new buildings, so the major challenge was to adhere to this while satisfying the client's desire to take advantage of the potential for harbour views. Nested on an irregular lot, the design of the structure and site coverage needed to be maximised in order to allow for a larger habitable floor area within the home.
The exterior is clad with Blackbutt timber and full-height windows on the north-east facade allow passive solar thermal comfort year-round. The west facade features large eaves and highlights and slot windows with low-e glass to inhibit heat storage from the sun during summer.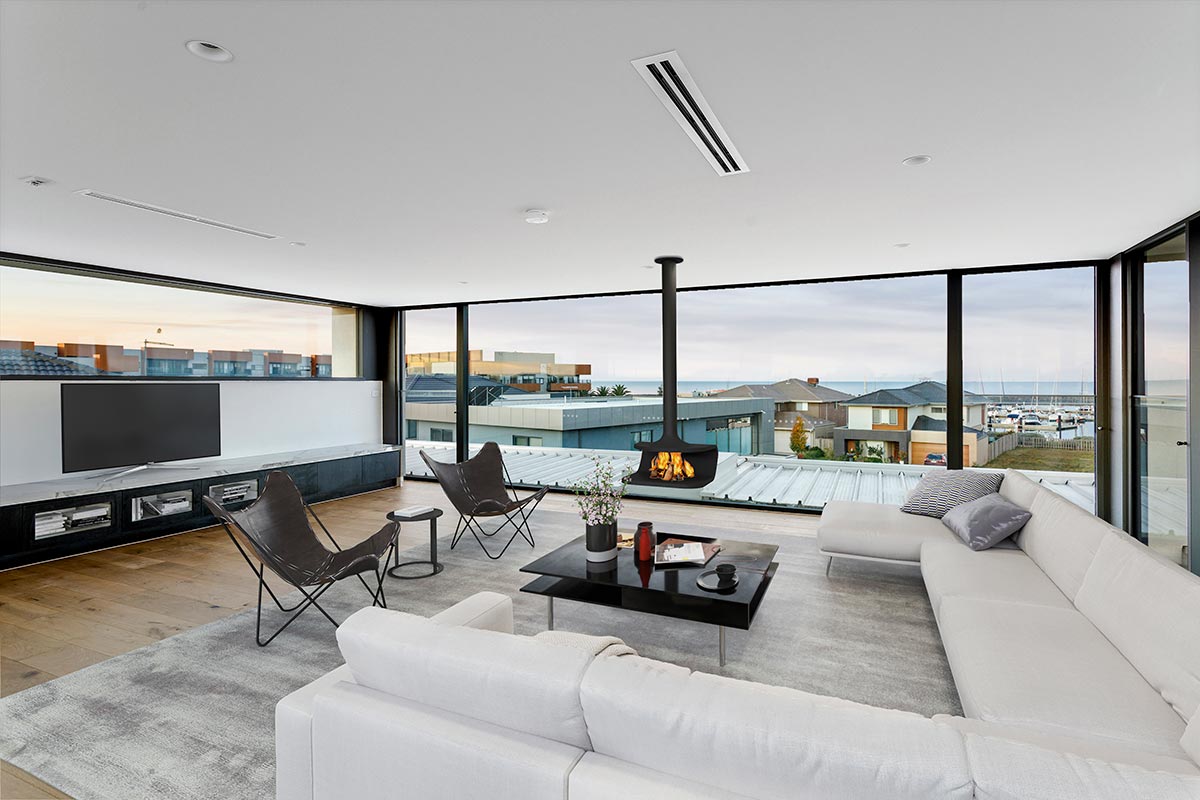 "We planned the first floor with 3.6 metre high ceilings and pushed up approximately one-third of the rear of the building to form an attic floor. This allowed the house to appear as two storeys from the street, while the extended attic floor now captures the beautiful marina scenery to perfection. Full-height windows to the southern facade combine both first and attic floors into one, forming a 'C' shaped facade." – Sky Architect Studio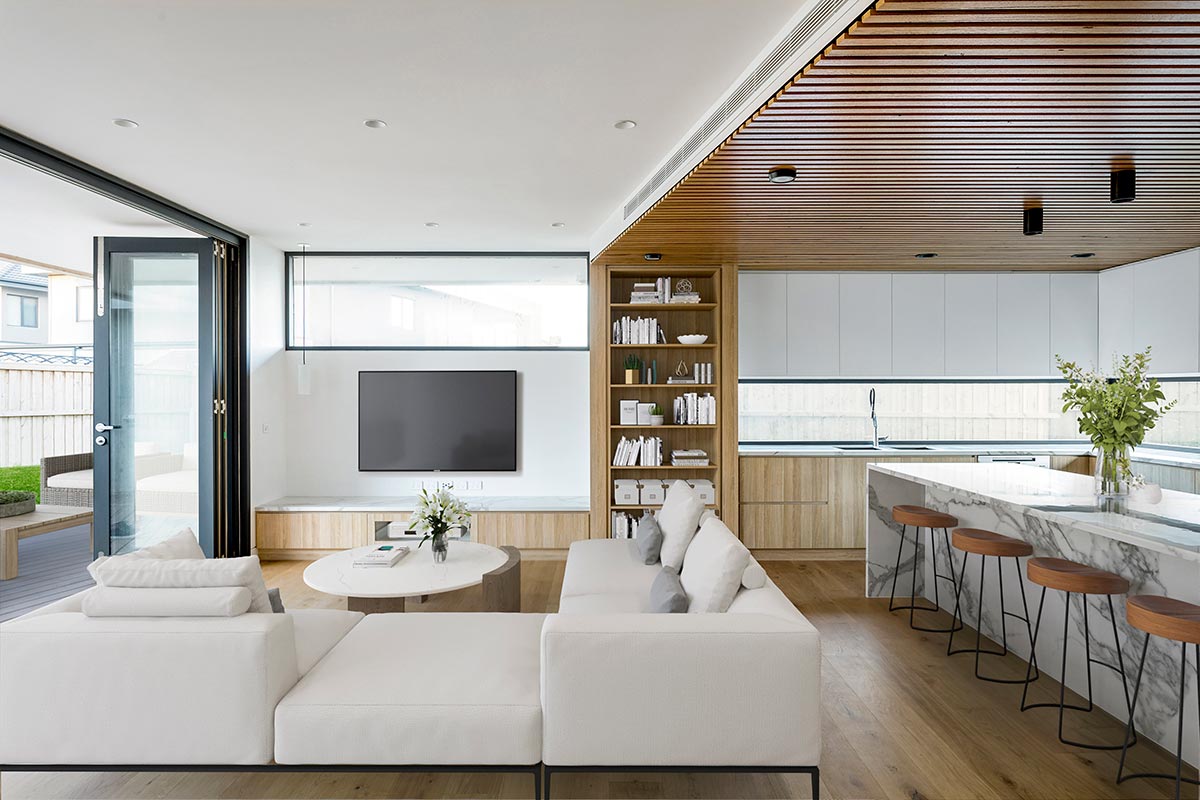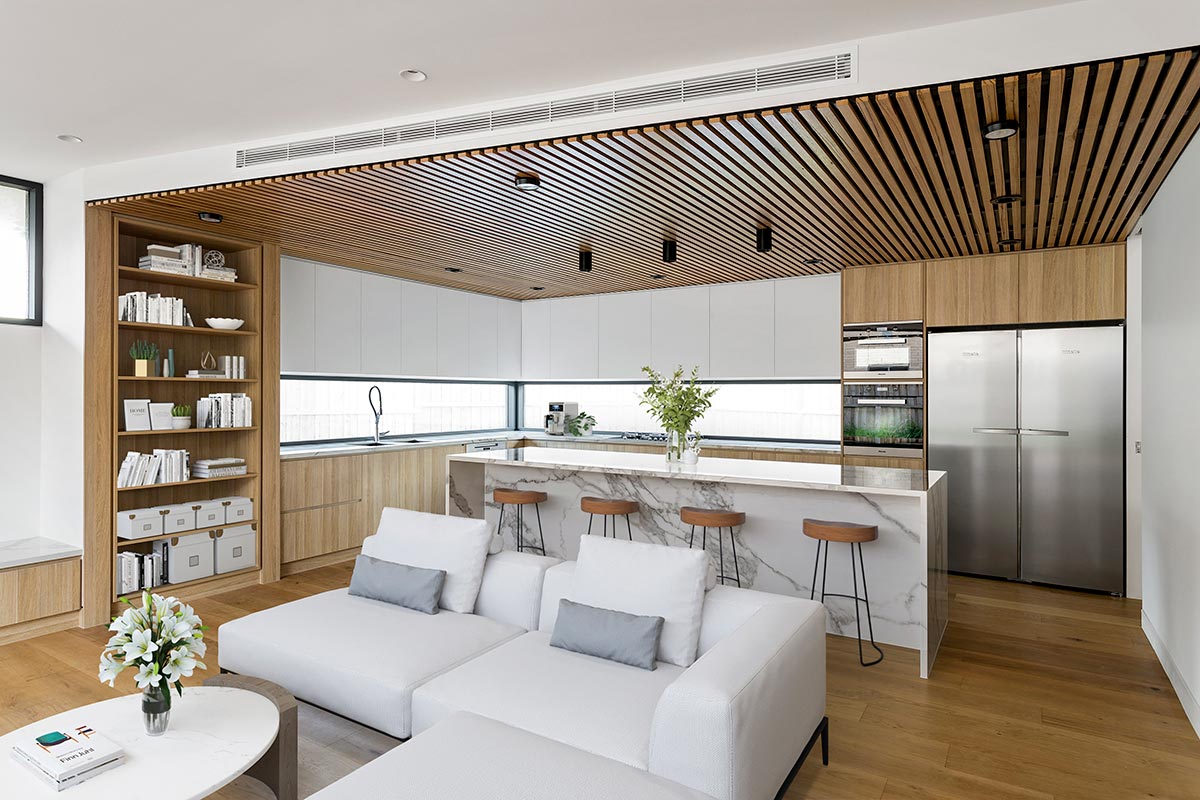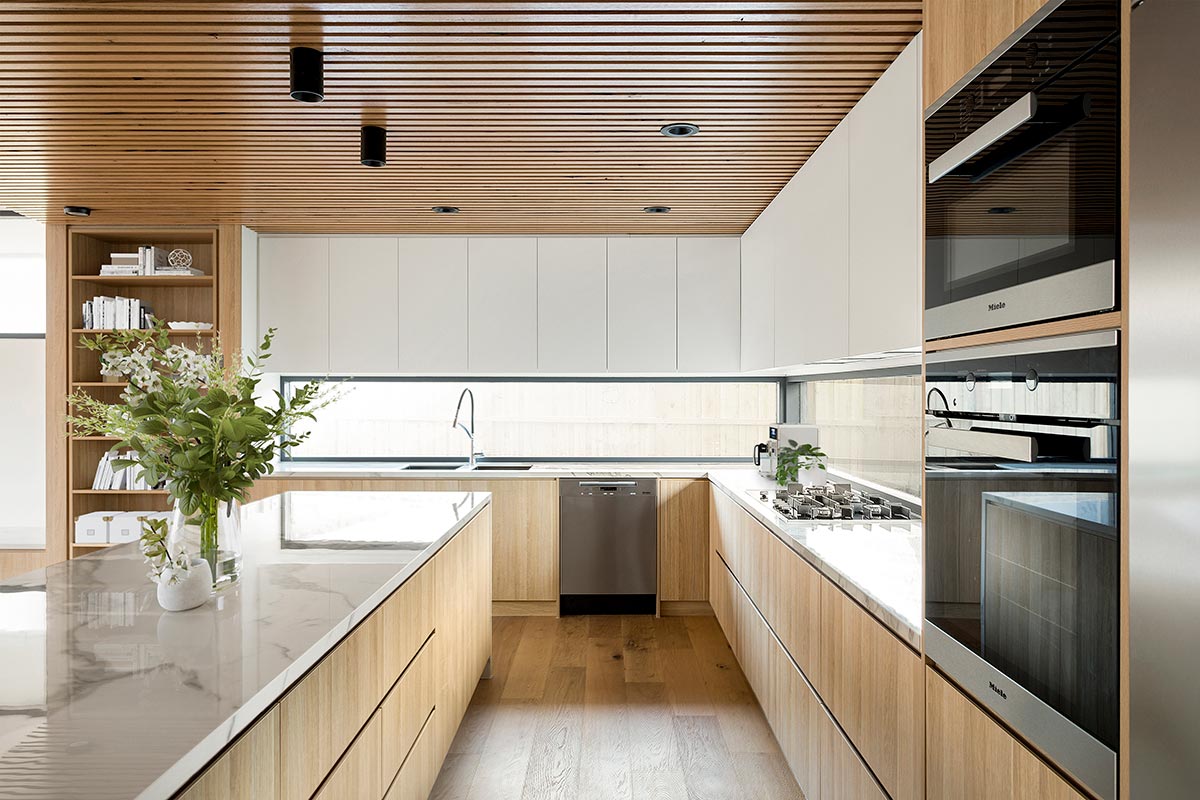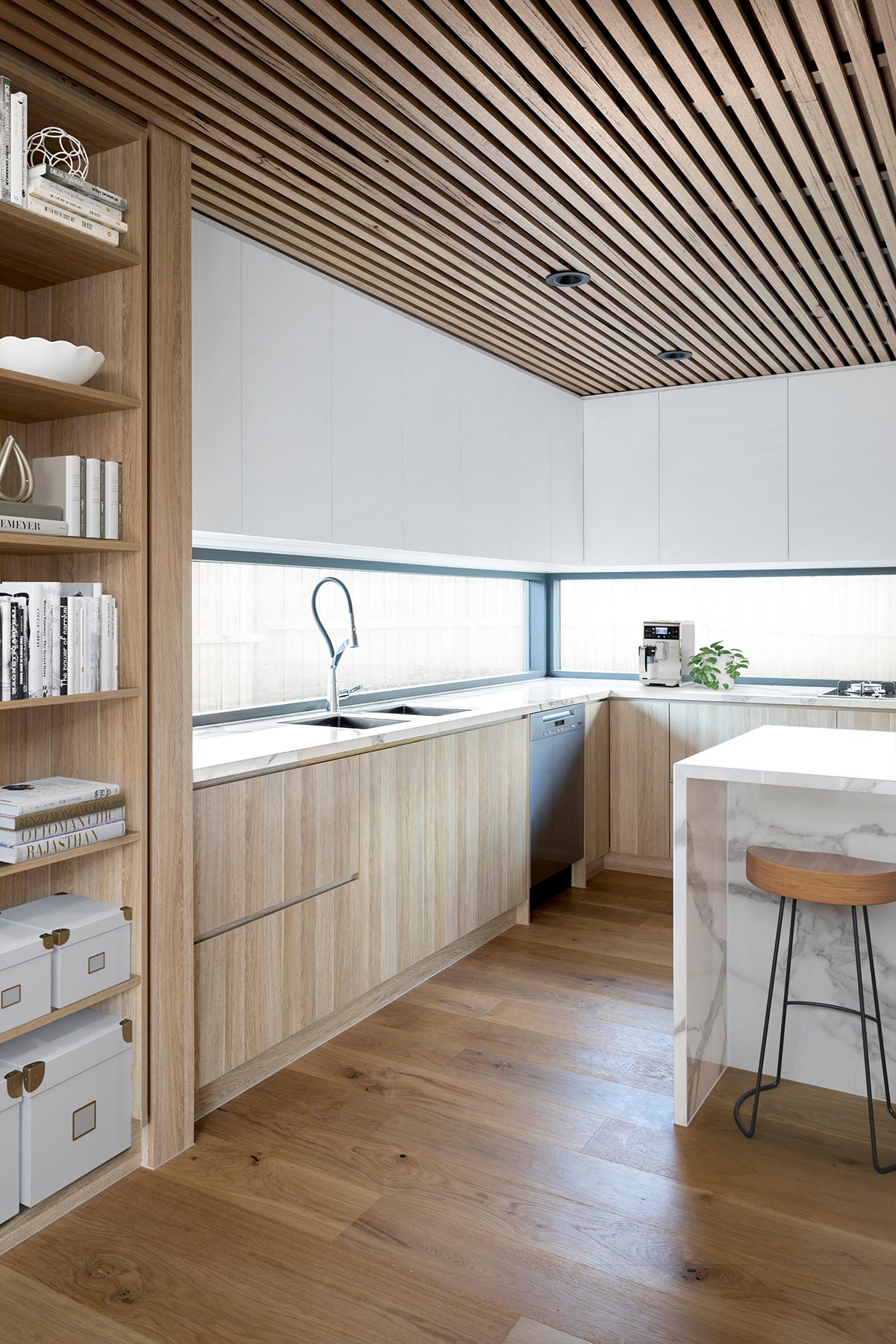 Having a small ground floor footprint, the three-level house absolutely looks quite compact. The larger first floor and an attic living space on the top level allows sweeping views through large windows, while the high ceilings add to the illusion of greater space.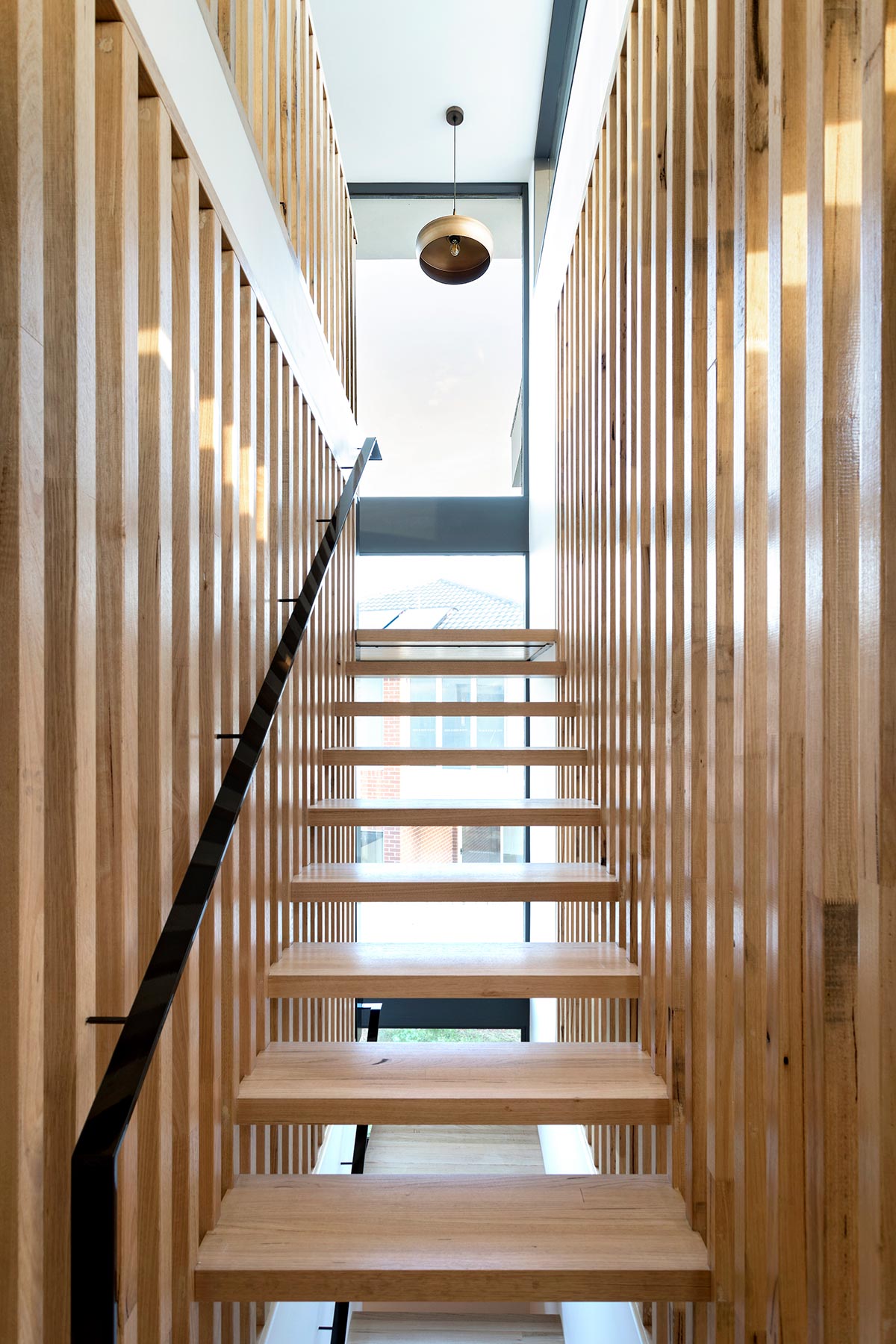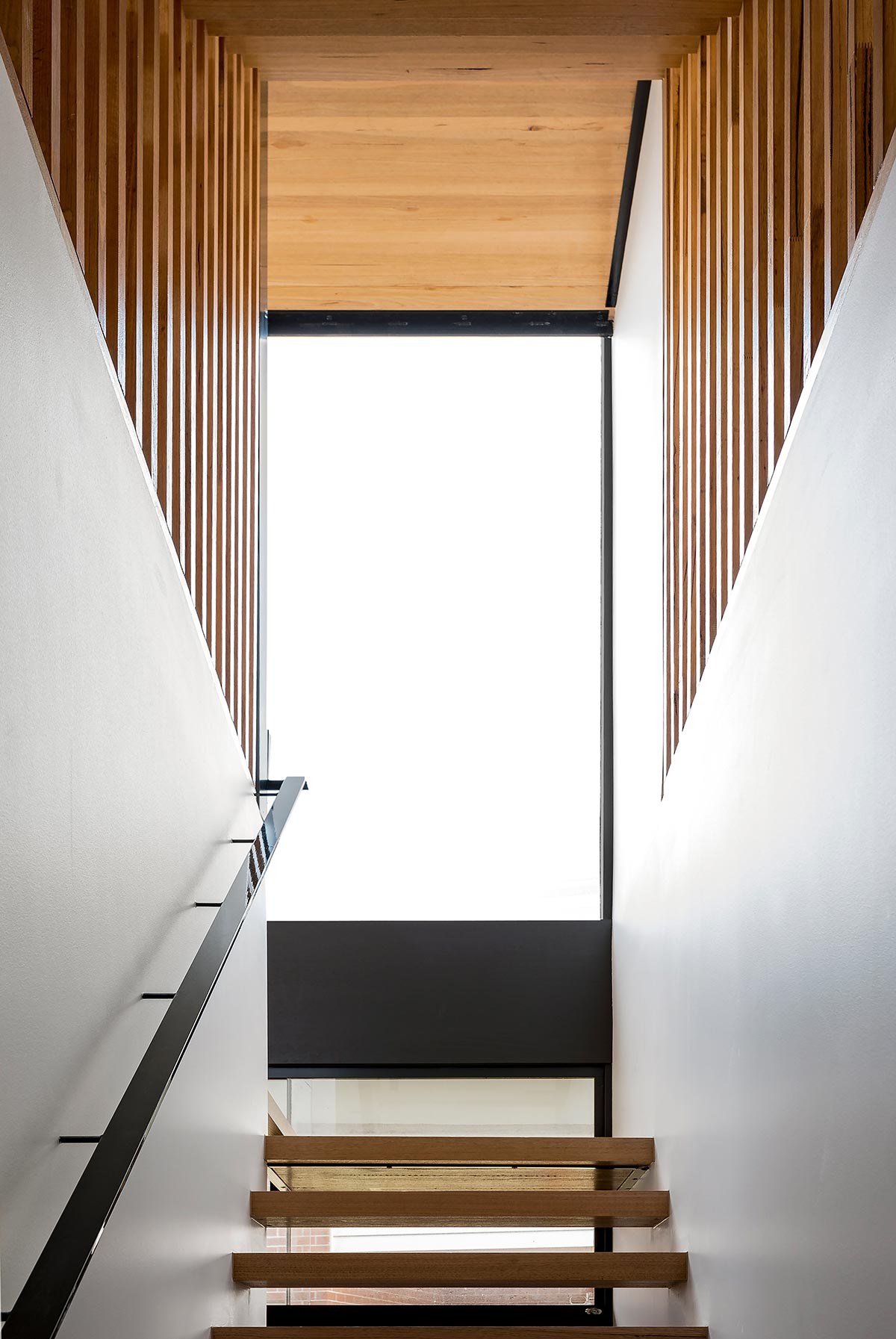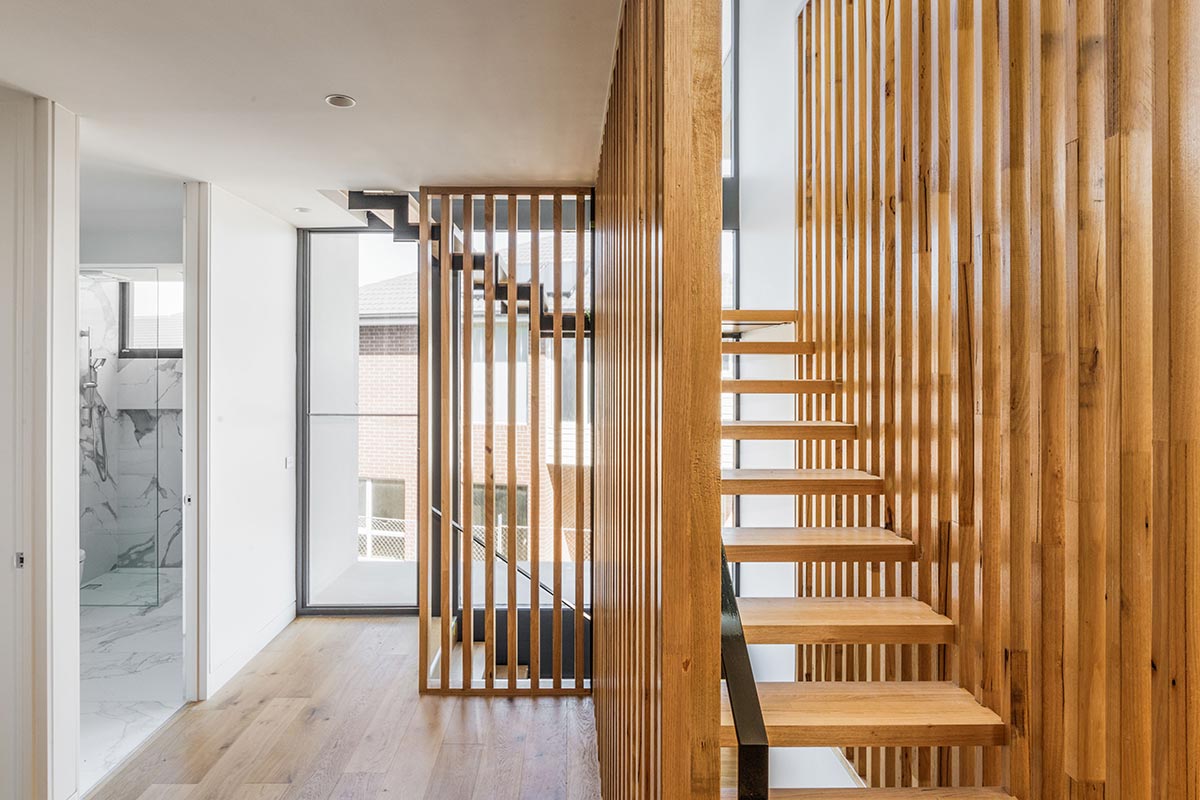 "Inside, a bespoke staircase is a striking interior feature. Designed in consultation with a structural engineer, each solid timber stair tread sits perfectly in between long vertical timber battens without the need for stair stringers. This unique staircase provides a feeling of lightness to complement the floating facade and continuous flow of internal spaces." – Sky Architect Studio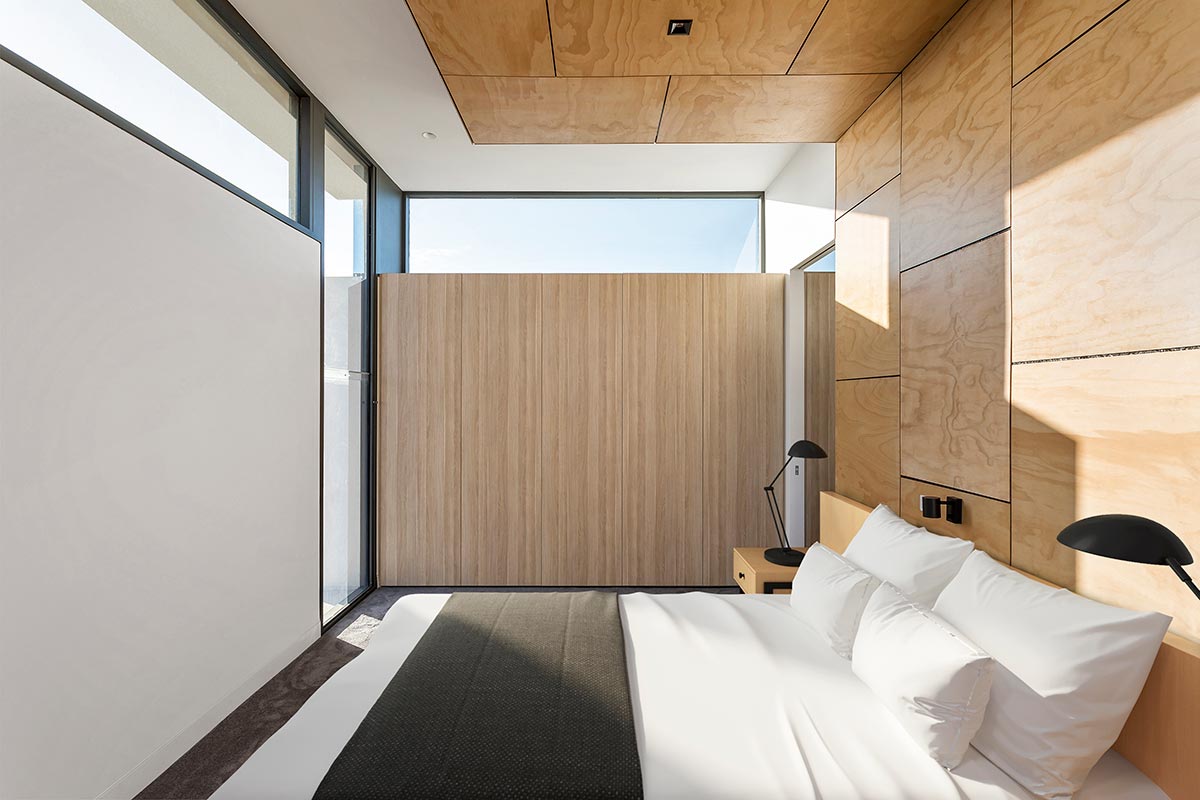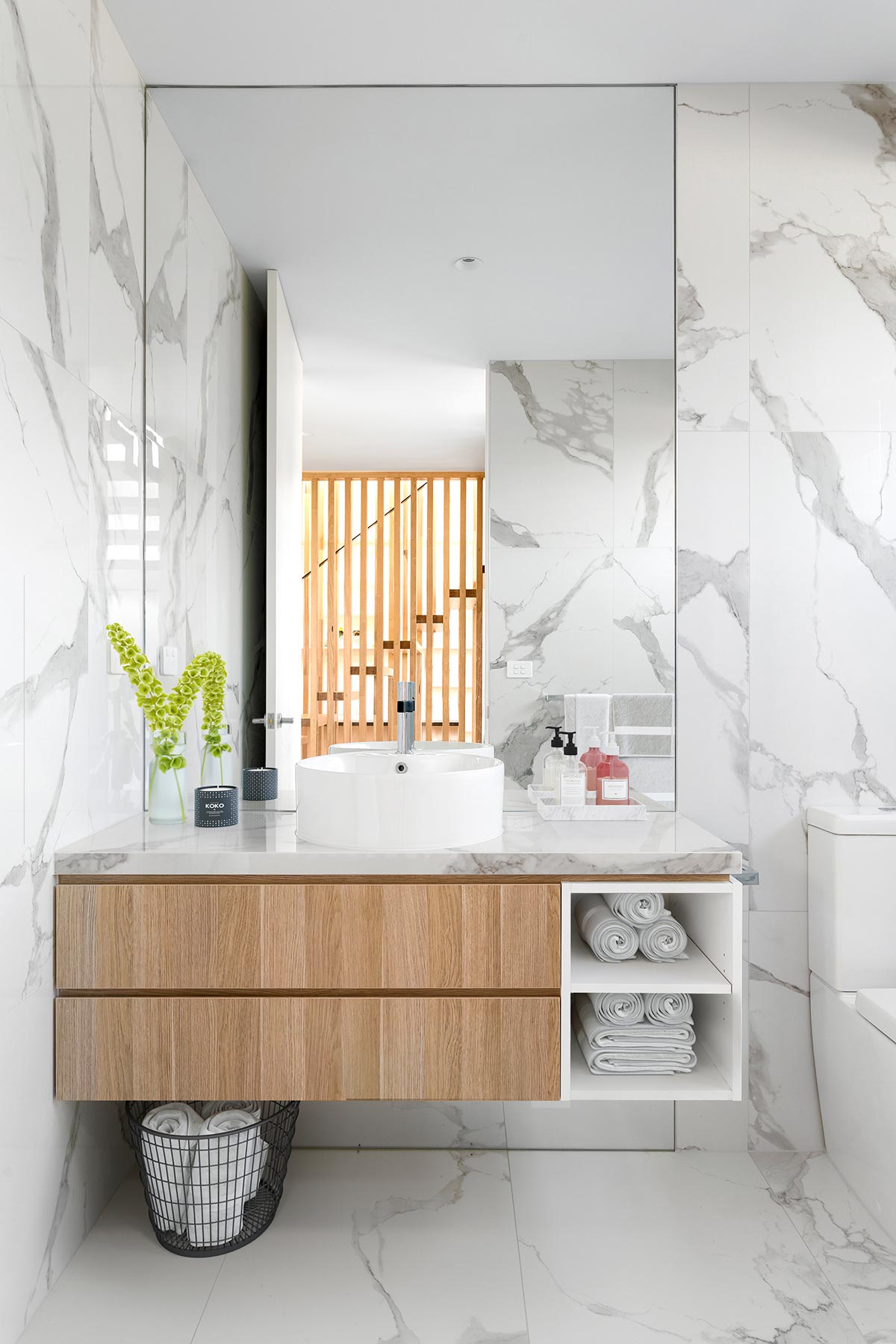 With spaces looking out into the stunning harbour views, the Wyndham Beach House by Sky Architect Studio is more than just a basic contemporary home. It's an artwork disguised in the element of an architectural masterpiece.
Project: Wyndham Beach House
Architect: Sky Architect Studio
Location: Melbourne, Australia
Type: New Build
Photography: David J Miller