Located 12 km north of Melbourne's Central Business District in the Suburb of Reservoir, the Urban Barnyard House designed by Inbetween Architecture is a renovation to an early 1900s Edwardian weatherboard cottage. The brief was to update and reconfigure the existing two-bedroom bungalow to provide three bedrooms, a family bathroom, laundry and powder room; with an extension to provide contemporary kitchen, living, dining with an additional flexible living space. Let's see how this one turned out…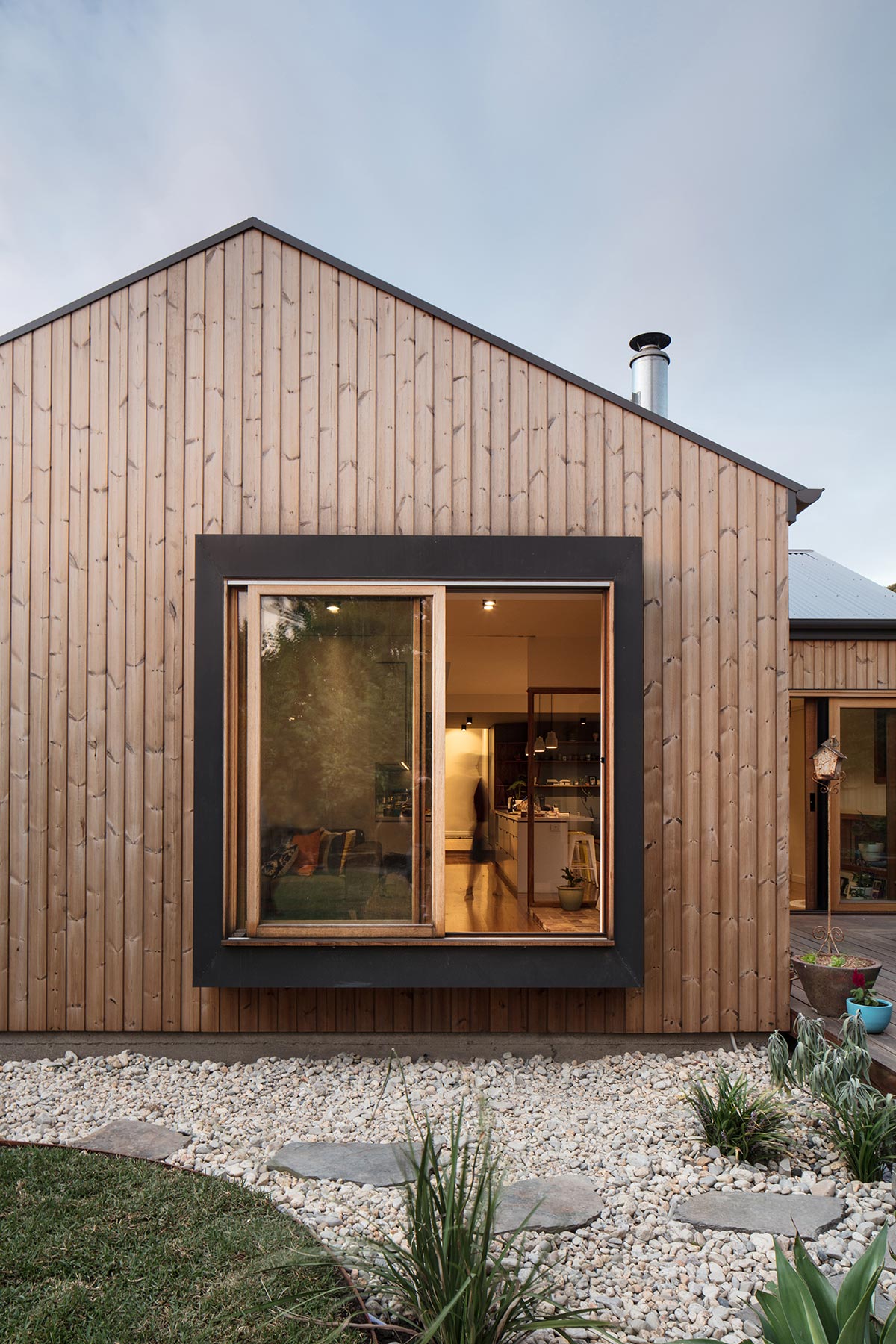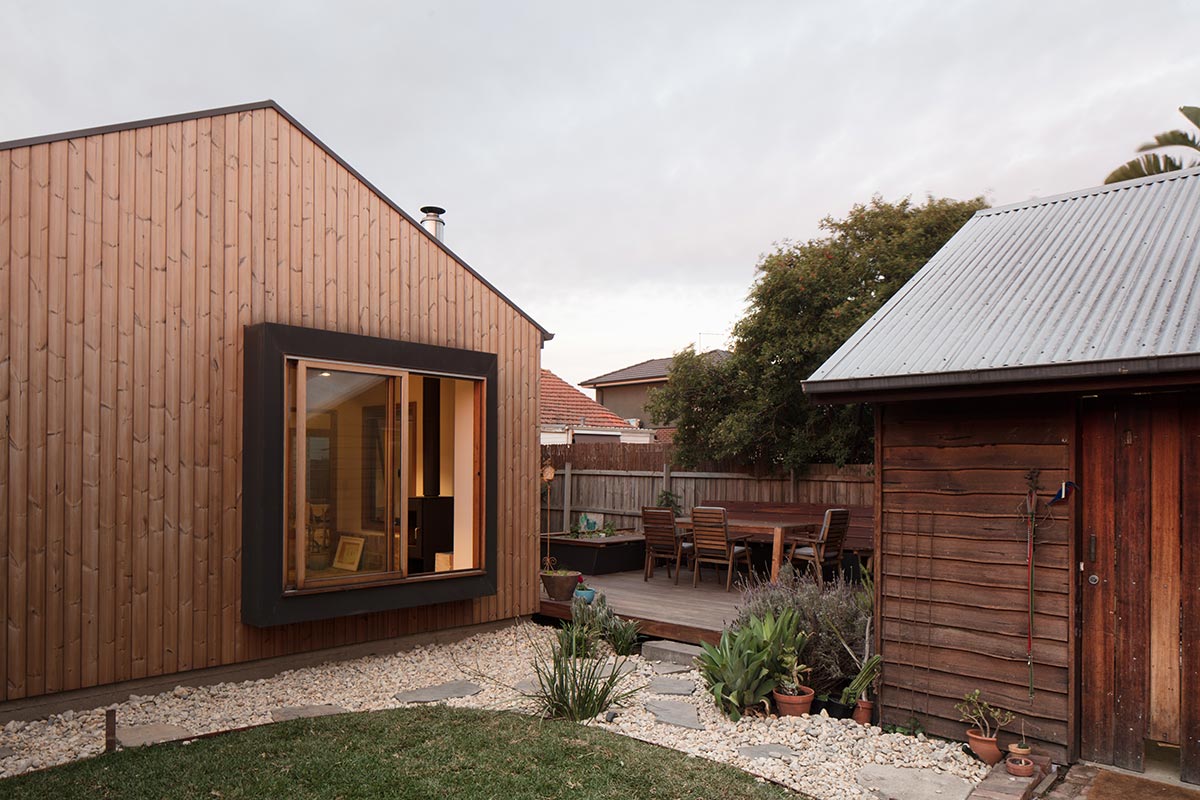 "The clients were a family of four, with 2 young children. They had outgrown the original home but loved it and the site. They were very open and engaged with the briefing process which translated to a design tailored to fit their current and future lifestyle. In addition to our human clients, there were also the dog, cat, chickens and honey bees to consider, all participants in the rich family life of this busy family." – Inbetween Architecture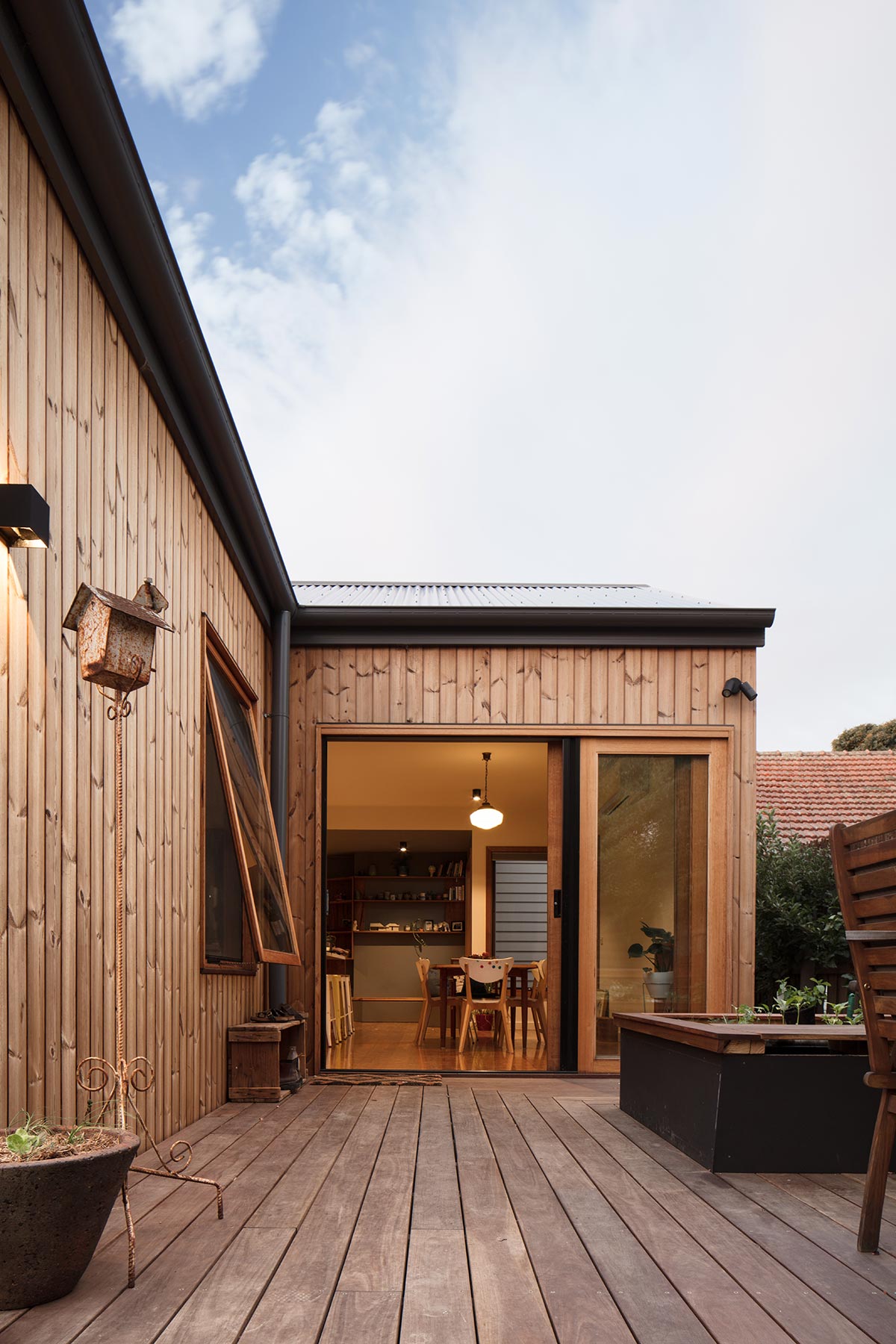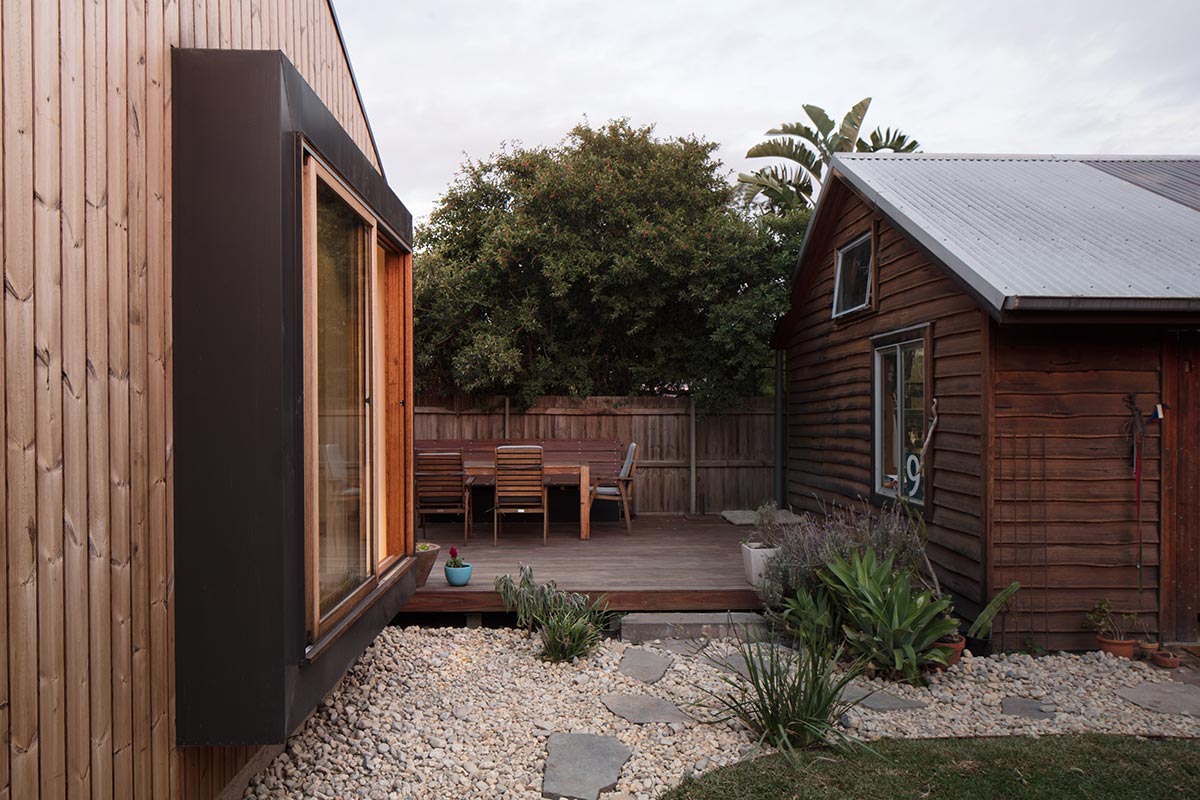 Challenges included time pressure, as the client had already moved out when the team took on the project and didn't want to be out of the house longer than was necessary. There were also budget constraints to keep things simple yet functional, rather than showy or intricate. The team addressed these challenges by keeping the form and construction relatively conventional, with small details to provide a considered and refined outcome.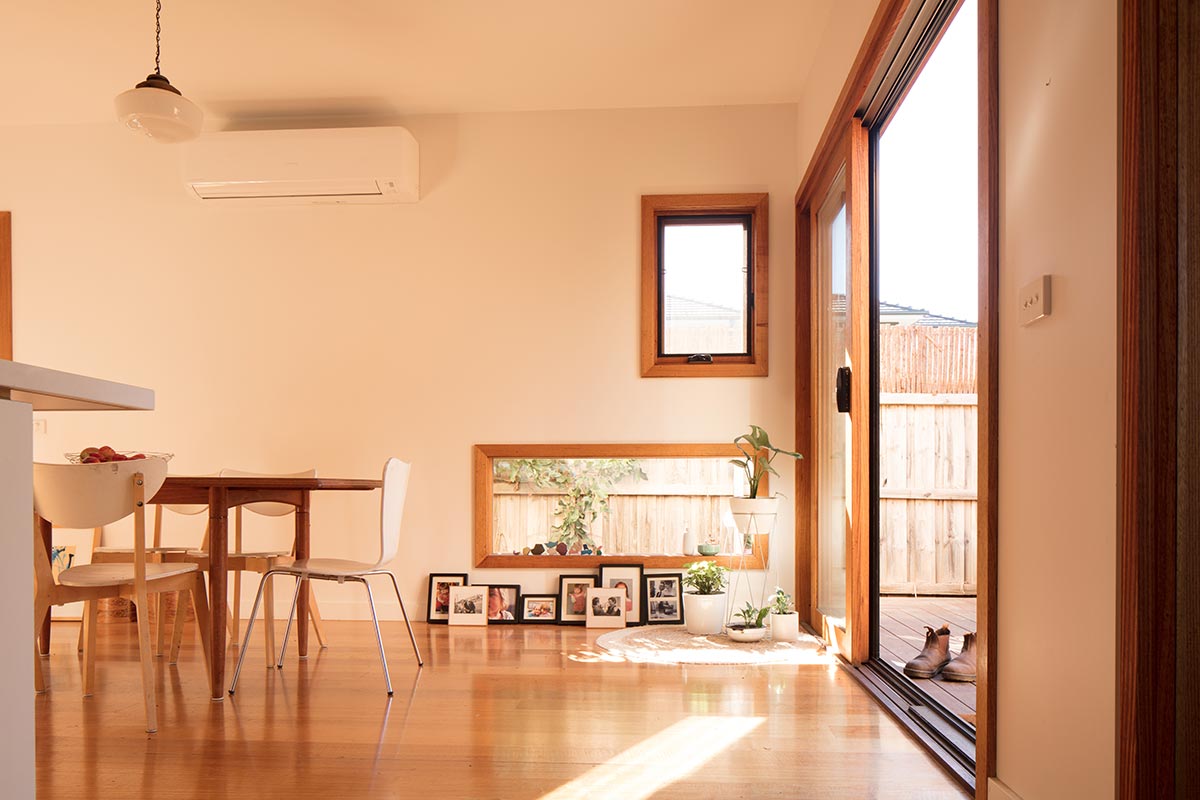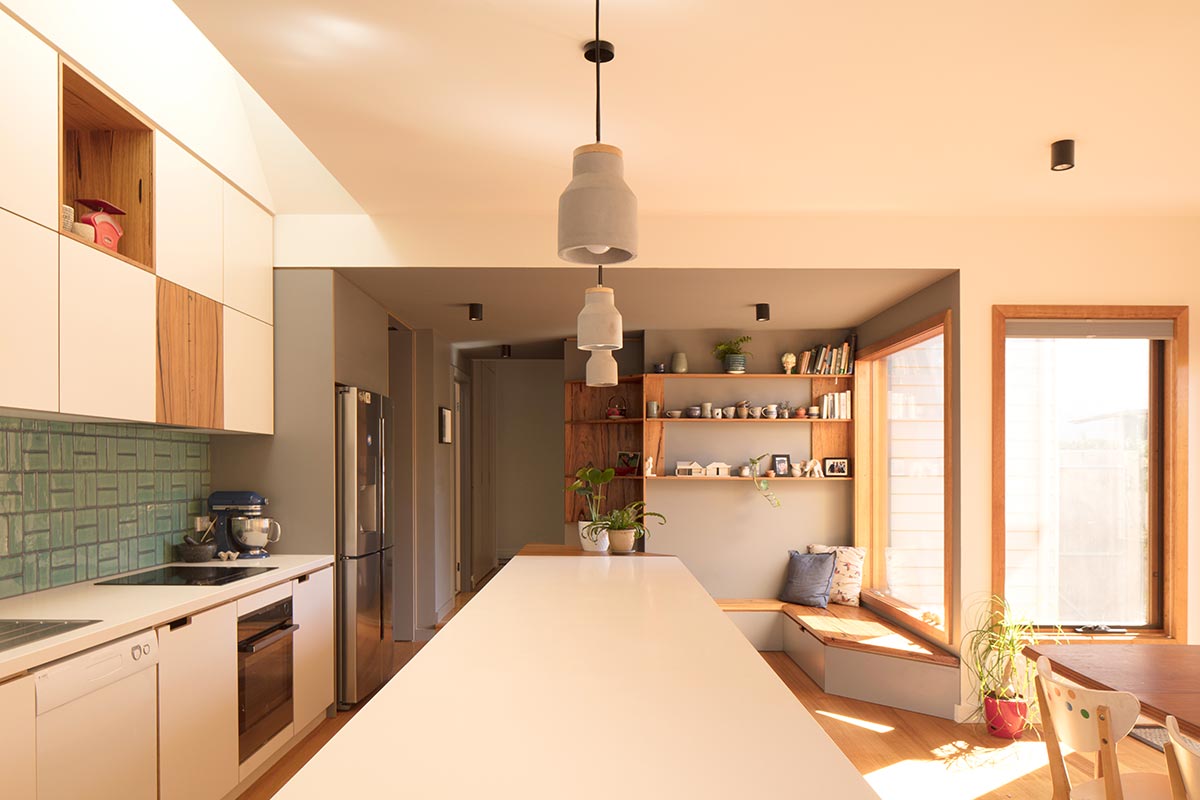 The design scheme of this home also focuses on getting natural light to flood into its interiors. A beautiful ensemble of materials was used to set the scene for simple yet functional spaces that feature contemporary furniture with simple and muted colour palettes.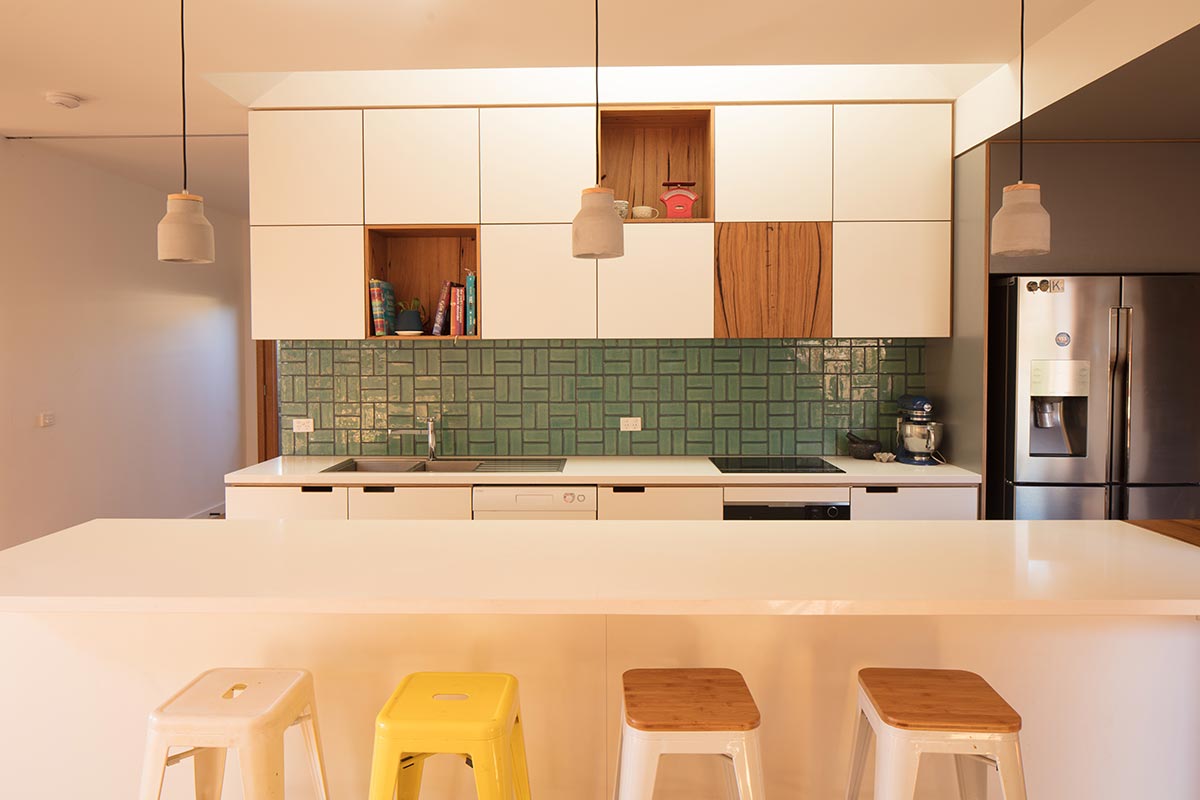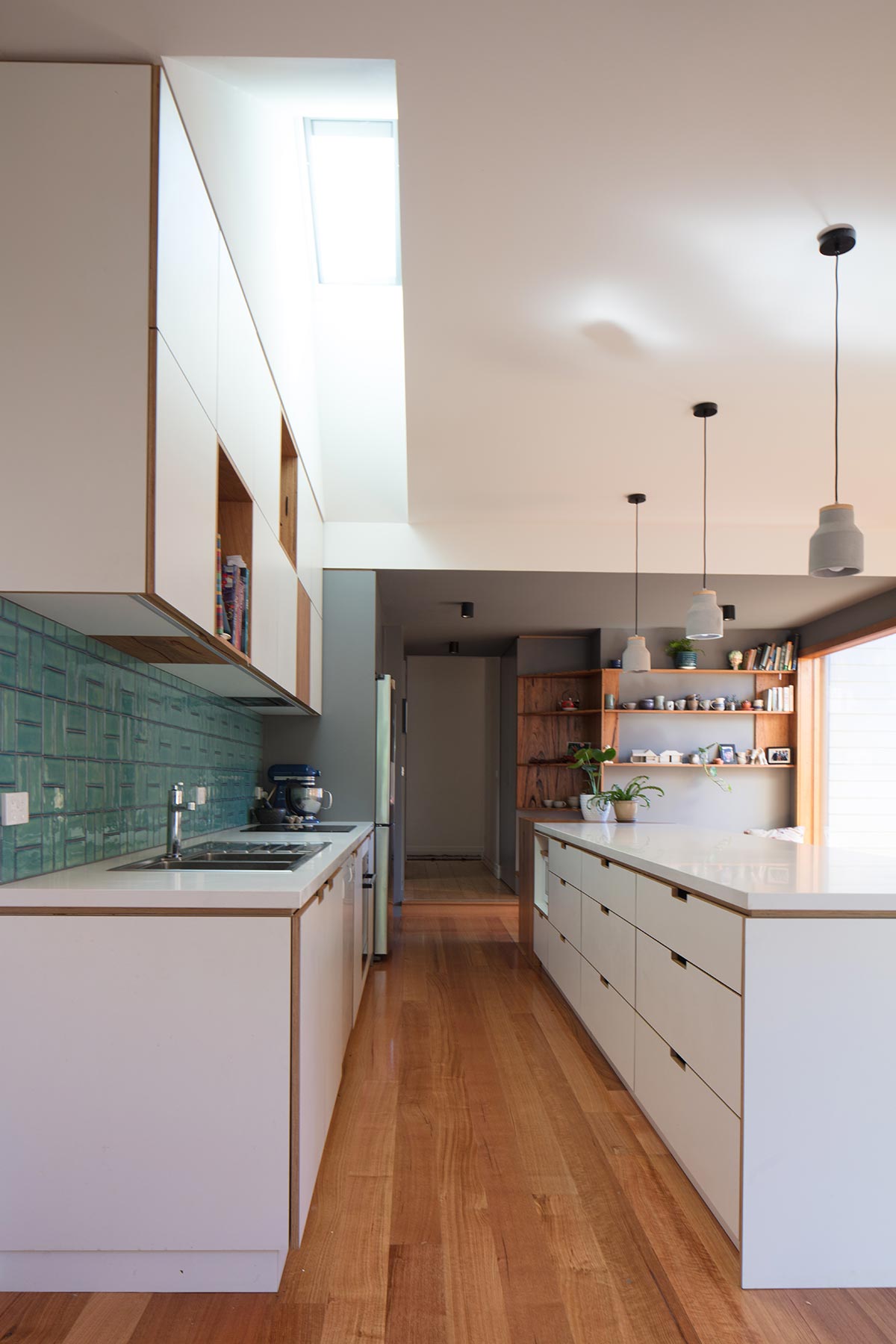 "We worked closely with owners throughout the redesign. With nothing to lose, they were completely open to ideas, which set the dynamic for our working relationship. Each decision was approached with consideration of how to best suit their lifestyle now and as the family grew up. They were quite attached to the existing house, the memories and significance of some of the items held. So we tried to incorporate them where we could." – Inbetween Architecture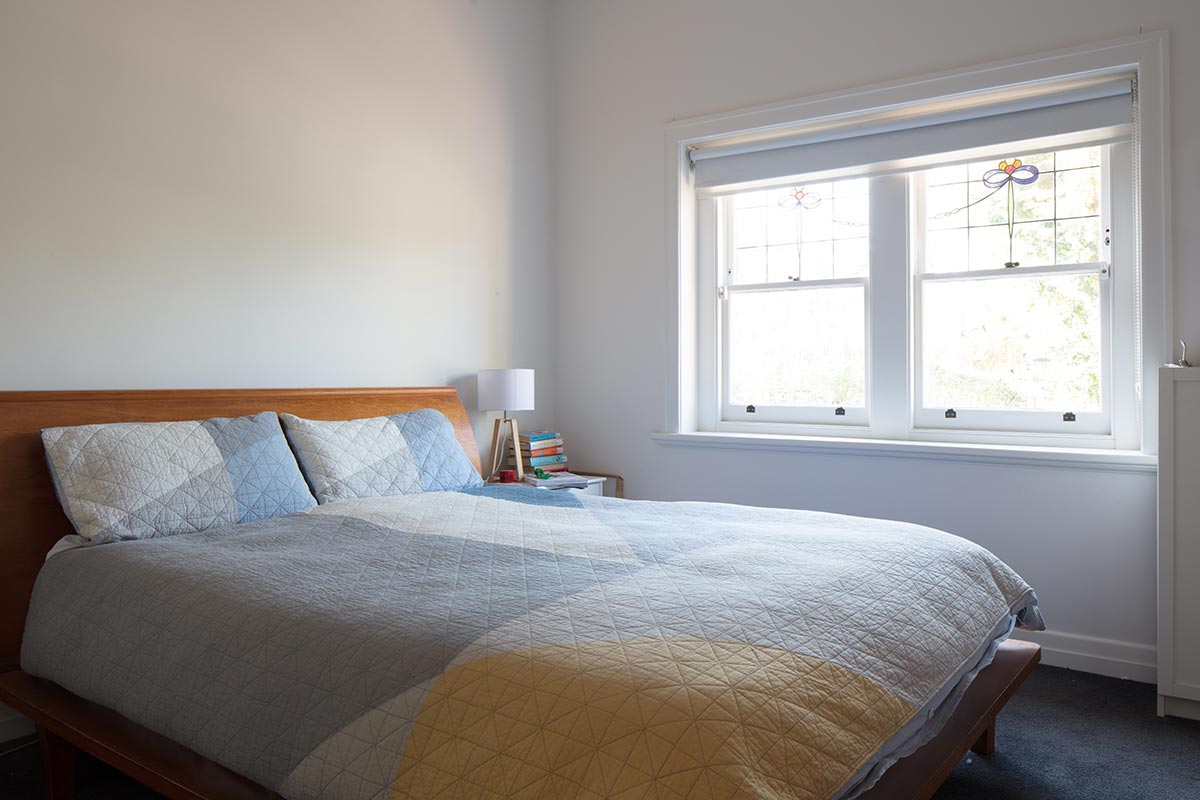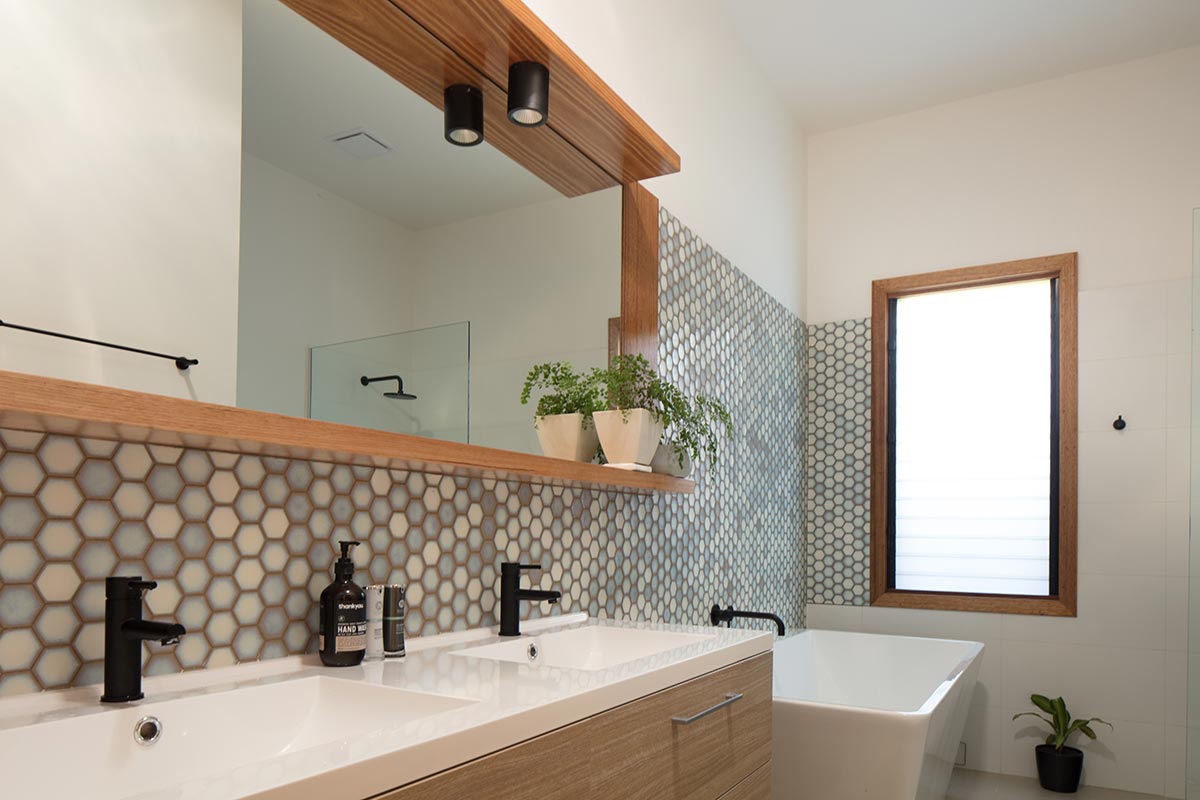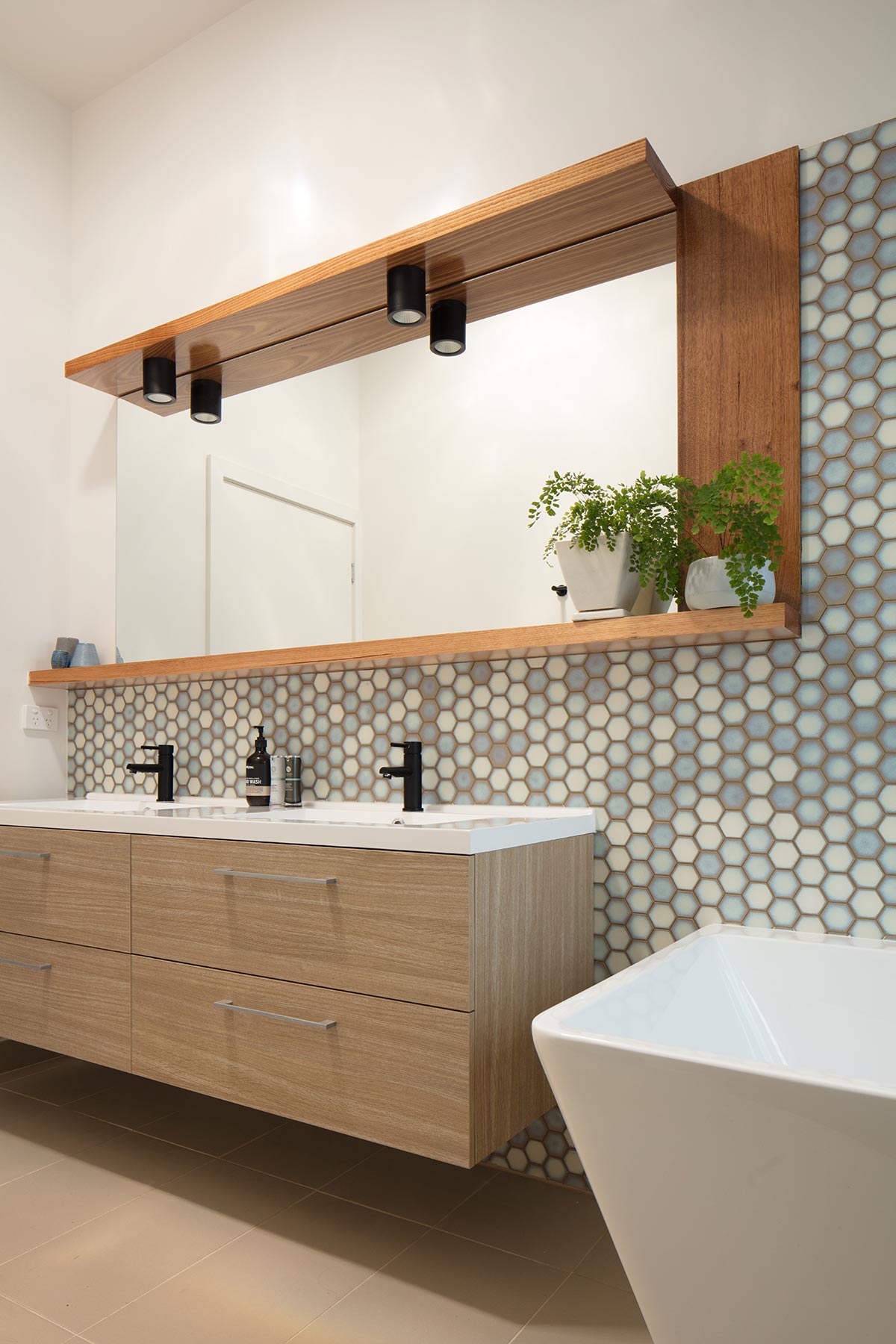 "They have been in for just more than a year now. Every now and then we still get a message from the clients telling us how much they love the house. How it feels like an extension of their lifestyle." says John Liu of Inbetween Architecture. Pretty sure we'd do the same!
House Project: Urban Barnyard House
Architect: Inbetween Architecture
Location: Melbourne, Australia
Type: Renovation
Photography: Nic Granleese