Two different yet complementary forms on a single site? Located in Sydney, the Twin Houses by Architecture Saville Isaacs features two spacious homes with an understated crisp aesthetic. The client brief was for two separate four-bedroom houses, with House A being their residence, and House B was to be put up for sale. The design and layout of the houses were a clever response to the steep and irregular site boundary, resulting in a distinct but harmonious connection between the two. Shall we have a closer look?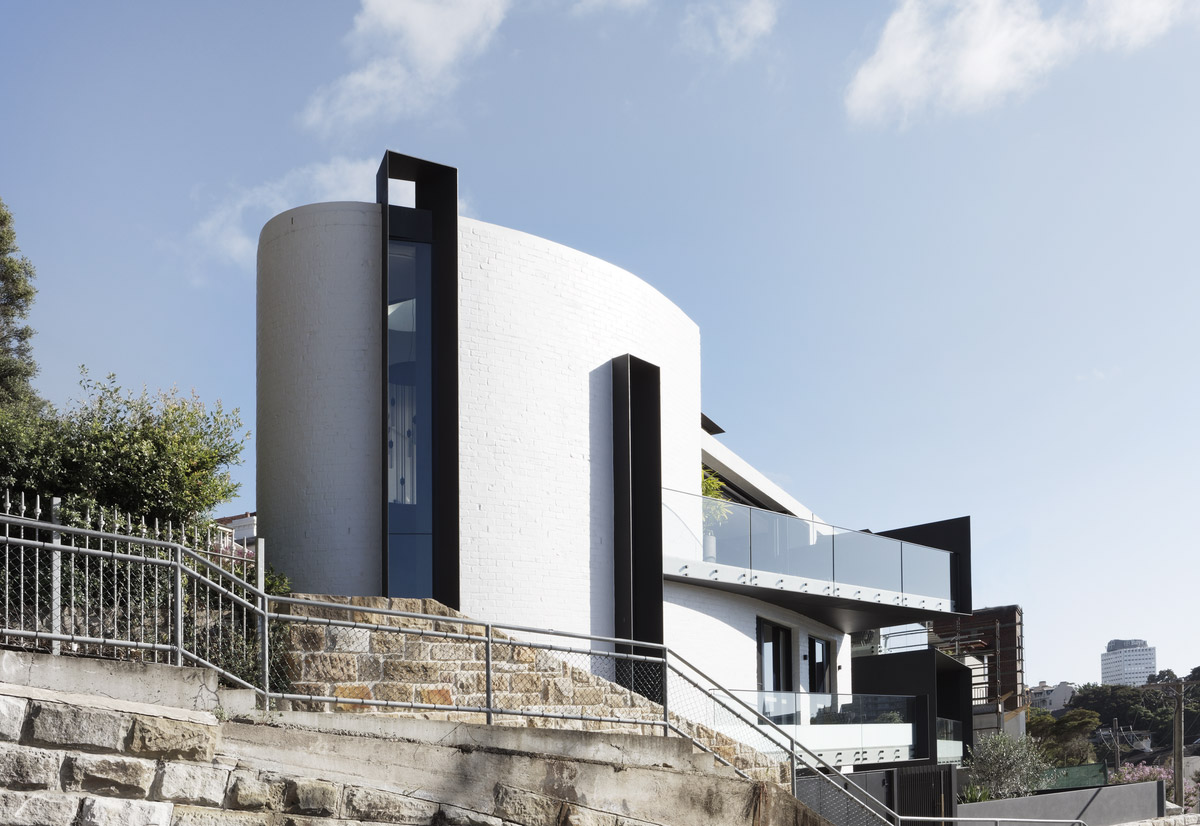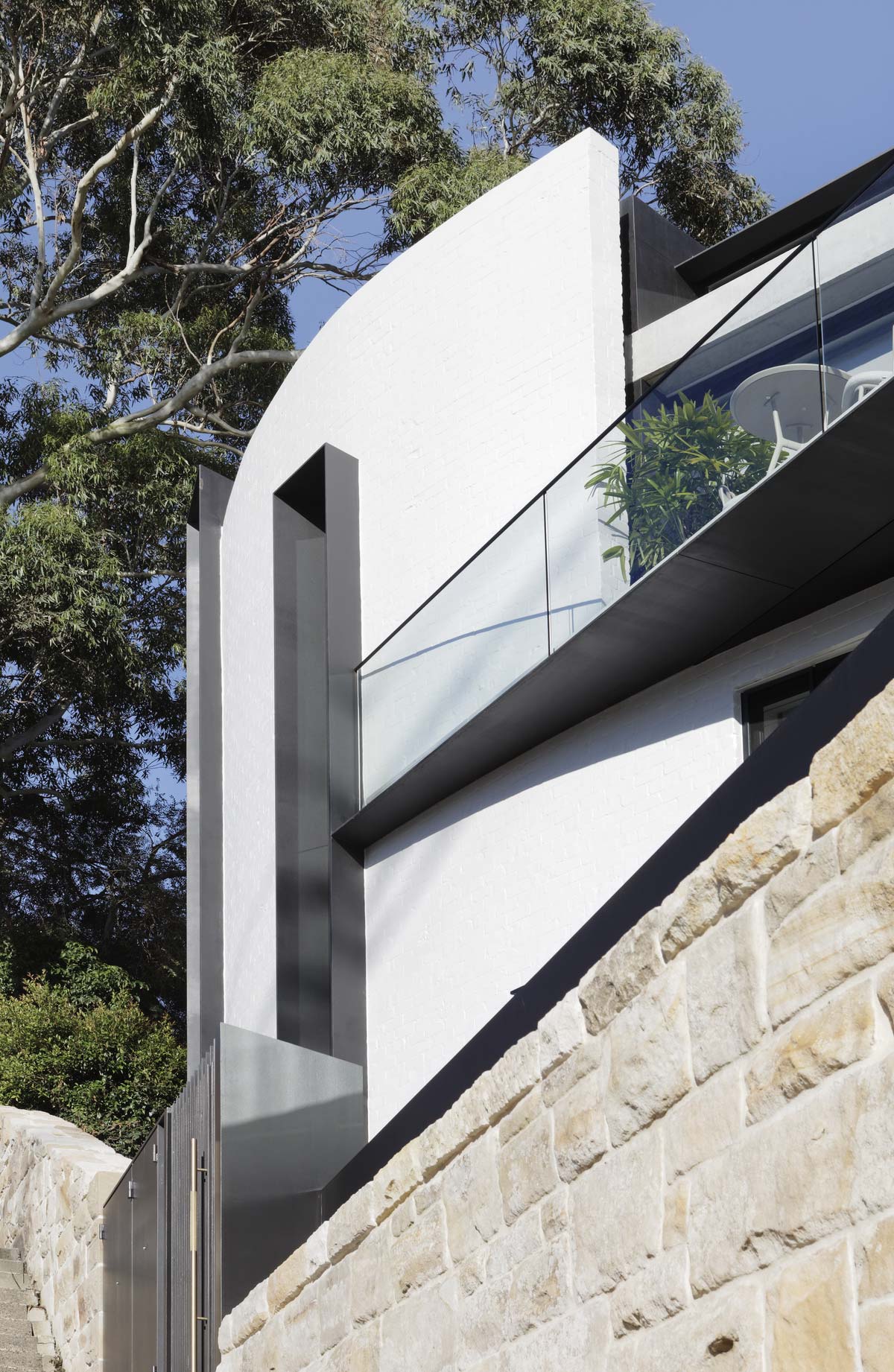 House A presents a rectilinear off-form concrete frame from which 'extrudes' a black steel box and more expansive glazing, while House B presents a street facade of sensually curved brick mass with window penetrations. The highest standard of quality, finishes, and inclusions was also emphasized to maximize return on the sale on one of the houses. The scale of the structures was meticulously regulated in consideration to the adjacent buildings, whilst protecting the iconic views of the properties behind.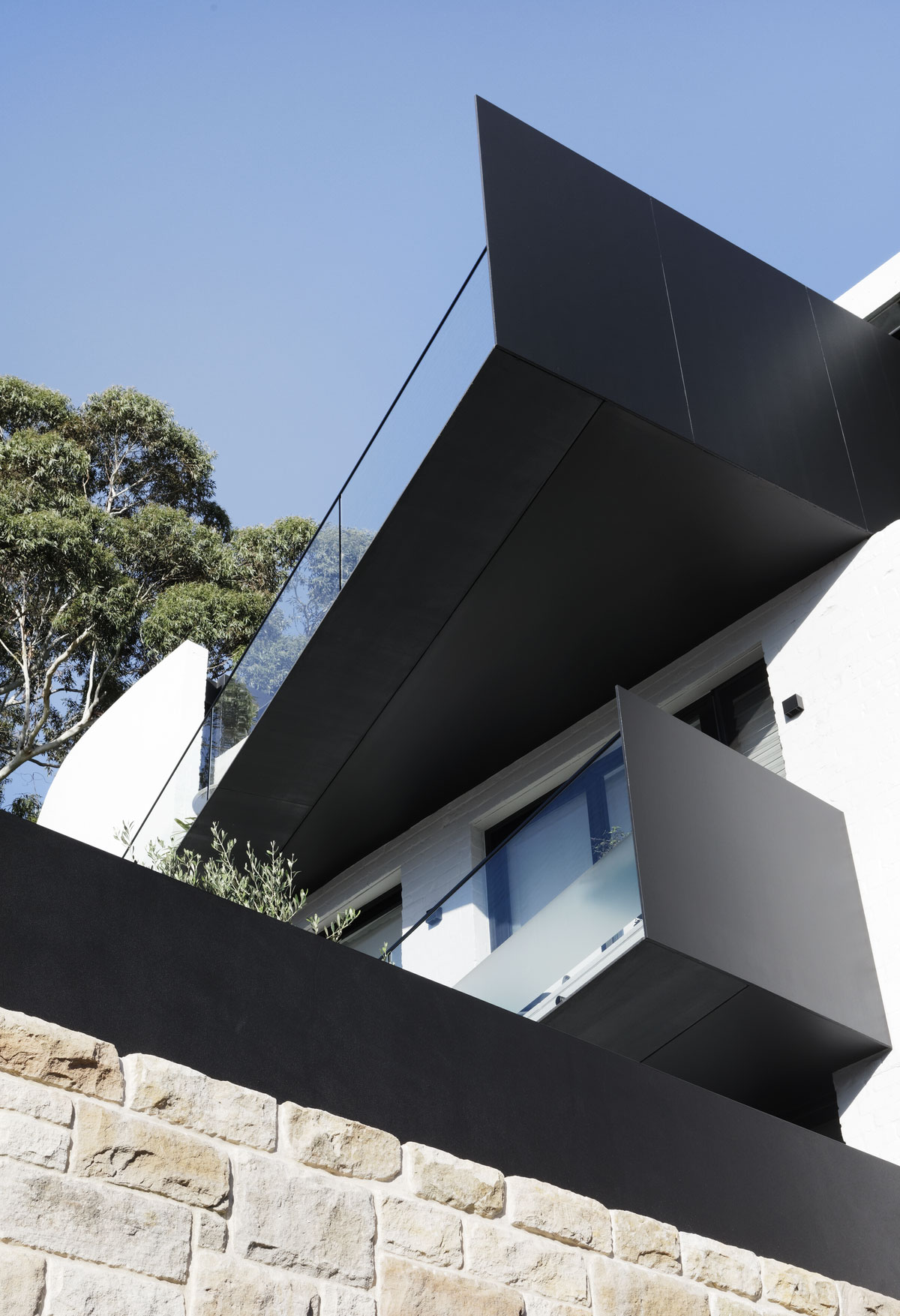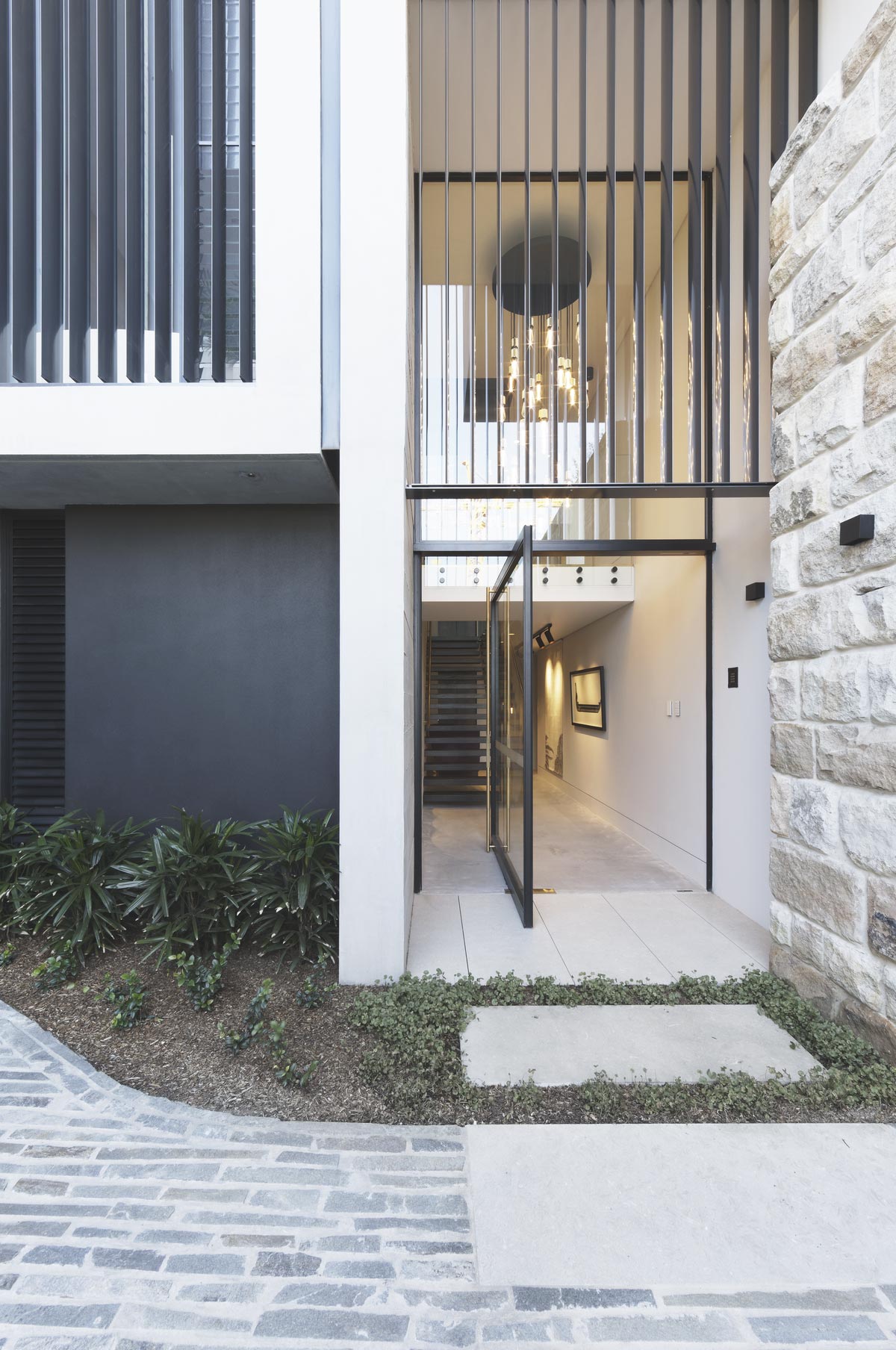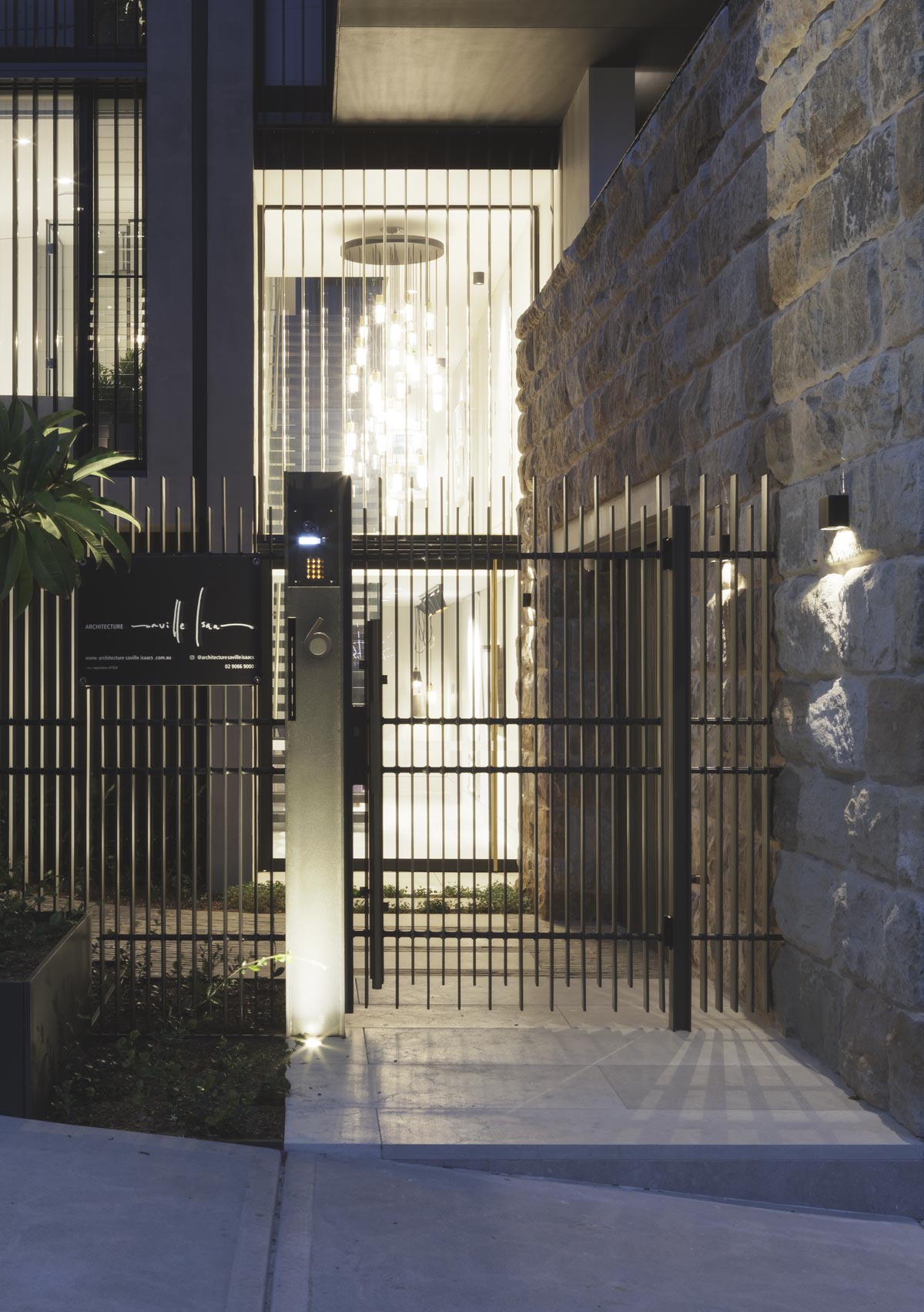 "The site was extremely constrained, requiring clever planning, extensive excavation, complex construction, all deftly handled to create houses of deceivingly simple clarity. This challenging project was the outcome of extensive collaboration with the client, specialist consultants, and builder.' – Architecture Saville Isaacs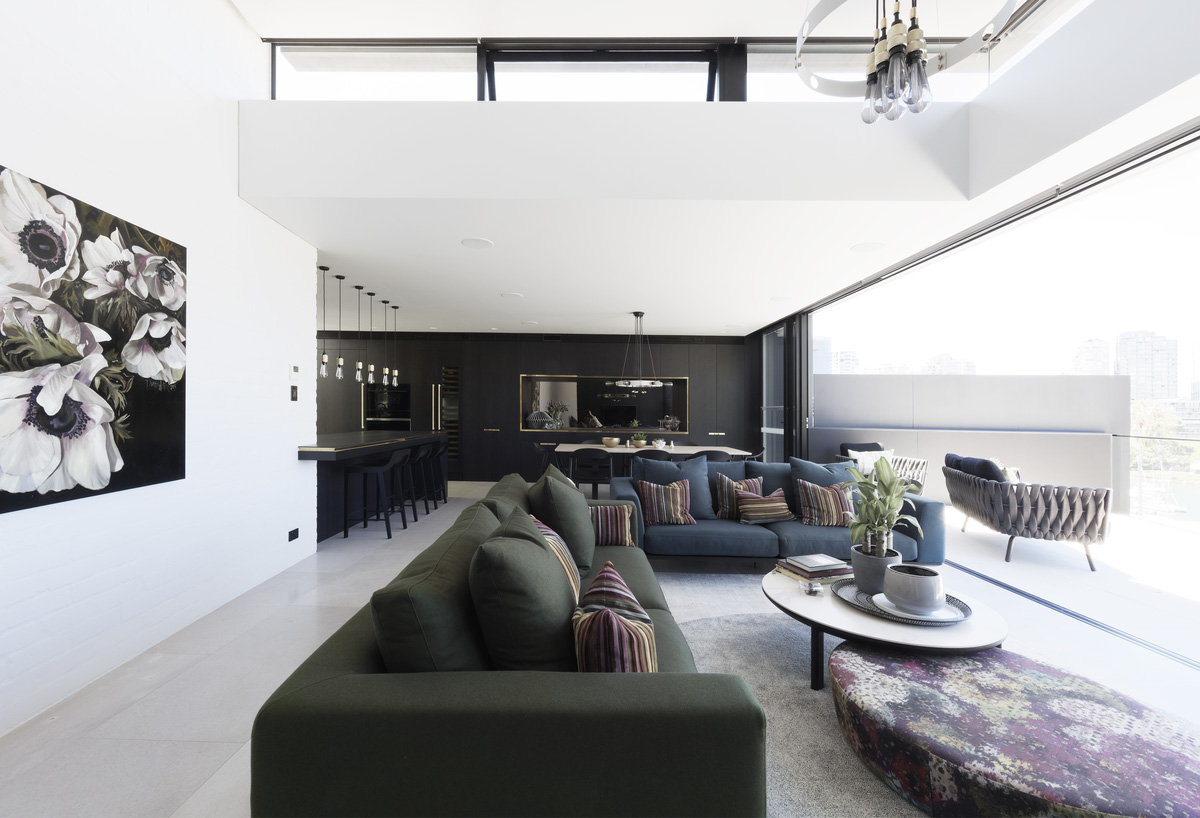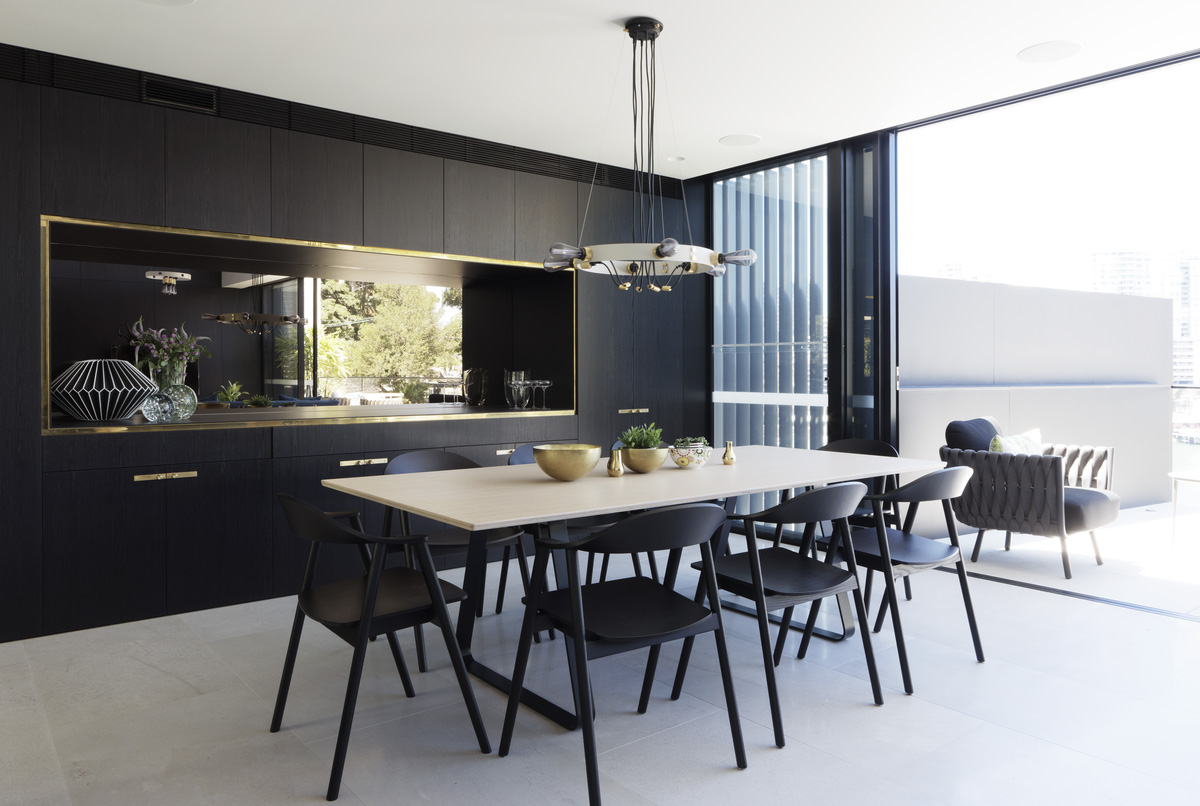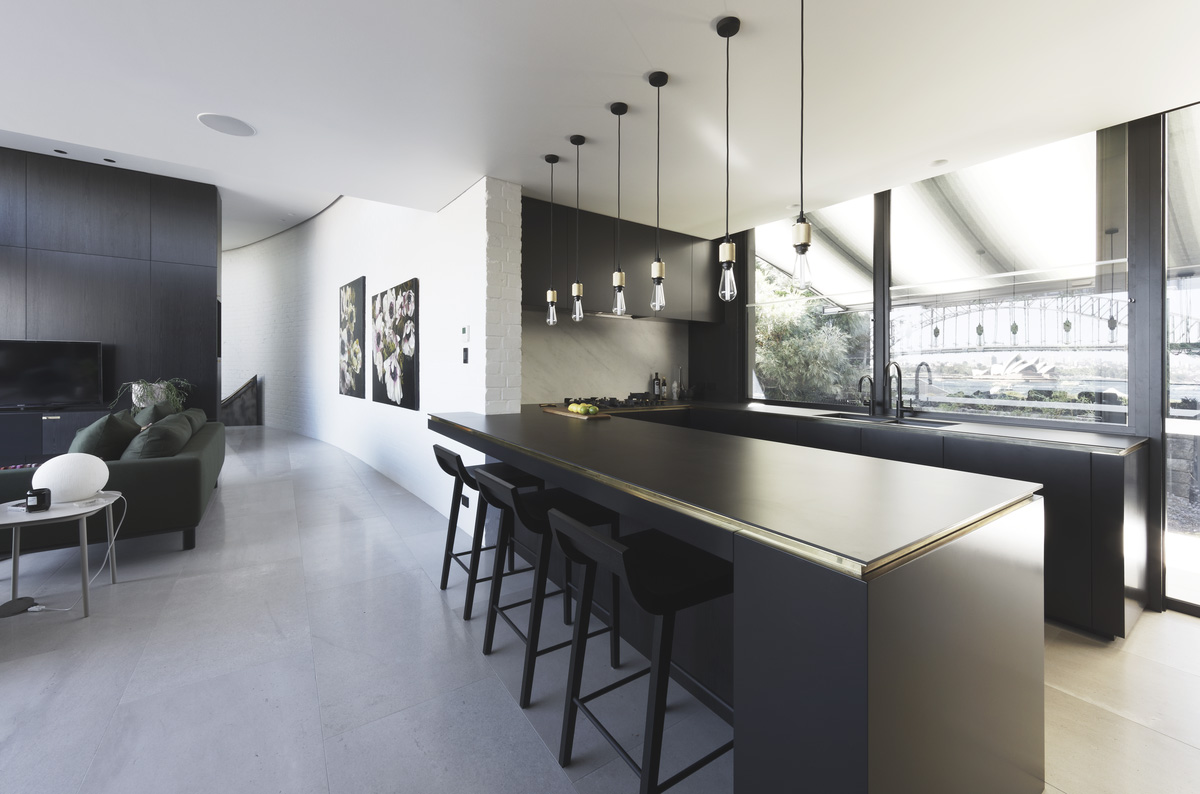 Living spaces are placed at the top of the buildings to have an unhampered view of the sunrise and relate back to private gardens at the sunny rear. The lookouts evoke the feeling of being perched upon an open platform and also offer magnificent panoramic views across the area.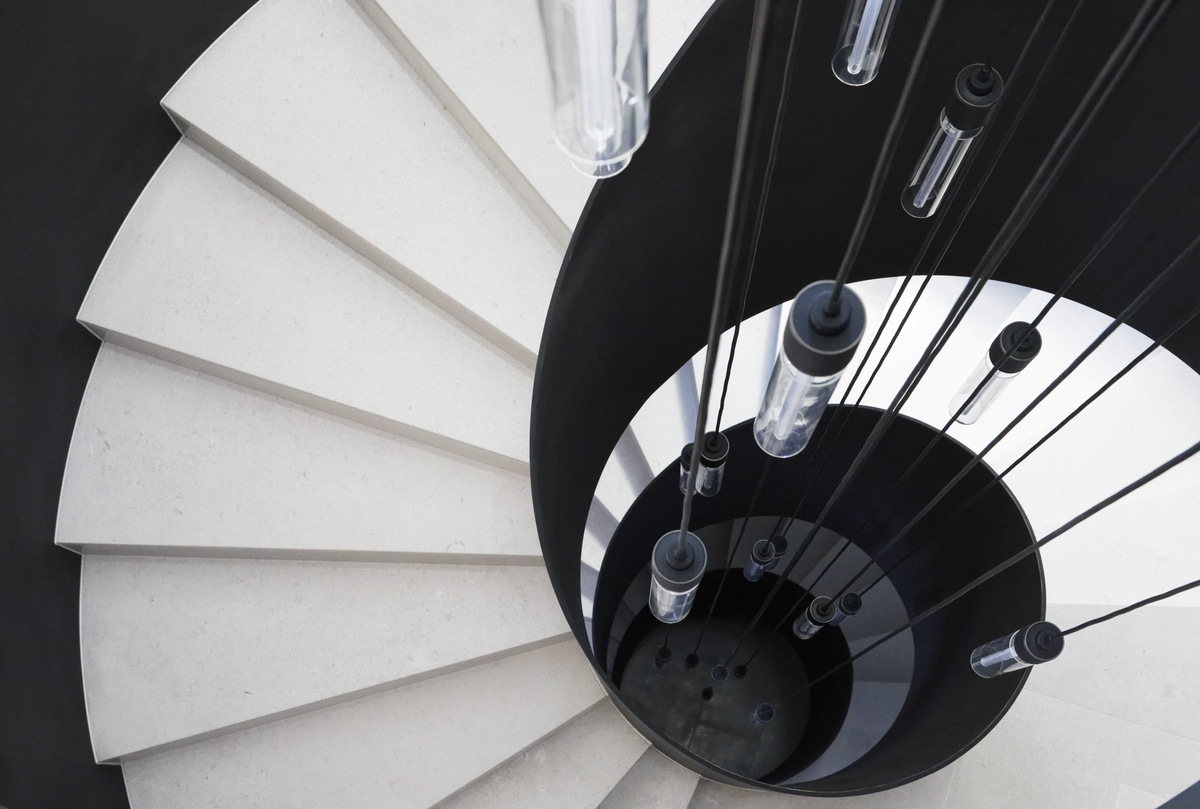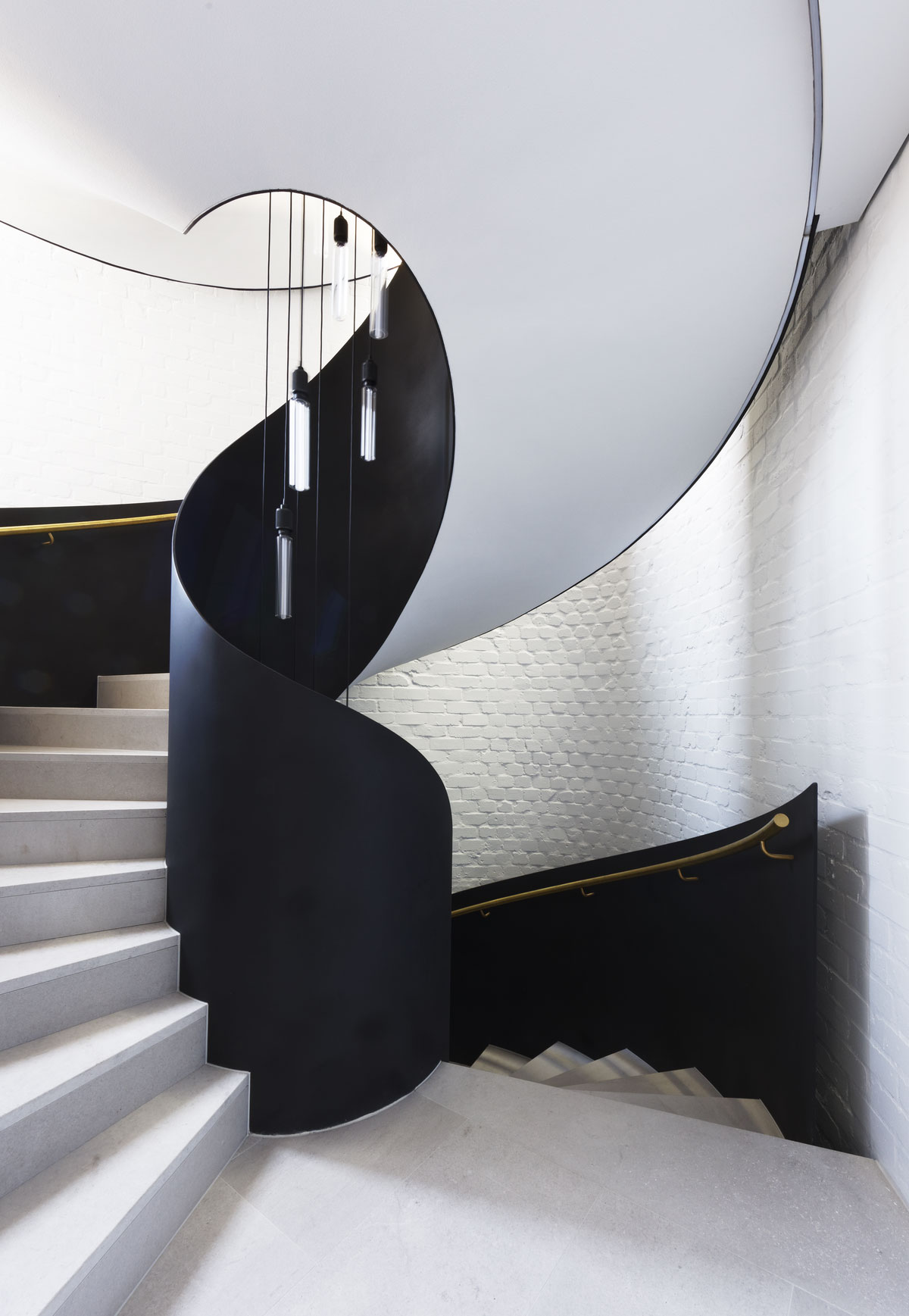 The surrounding visual beauty is matched by thoughtful interior design. Raw concrete is continued internally and is fused with contemporary, monochromatic details of natural materials that accentuate beautifully throughout the interiors. These beautiful contrasting details add sophistication and bring warmth to the space to create a homely atmosphere. A similar accent is found in the living areas, kitchen, and dining area, delivering a feeling of drama and refinement when moving through each space. The open-plan layout is perfect for entertaining and creates an energetic focal point in the home.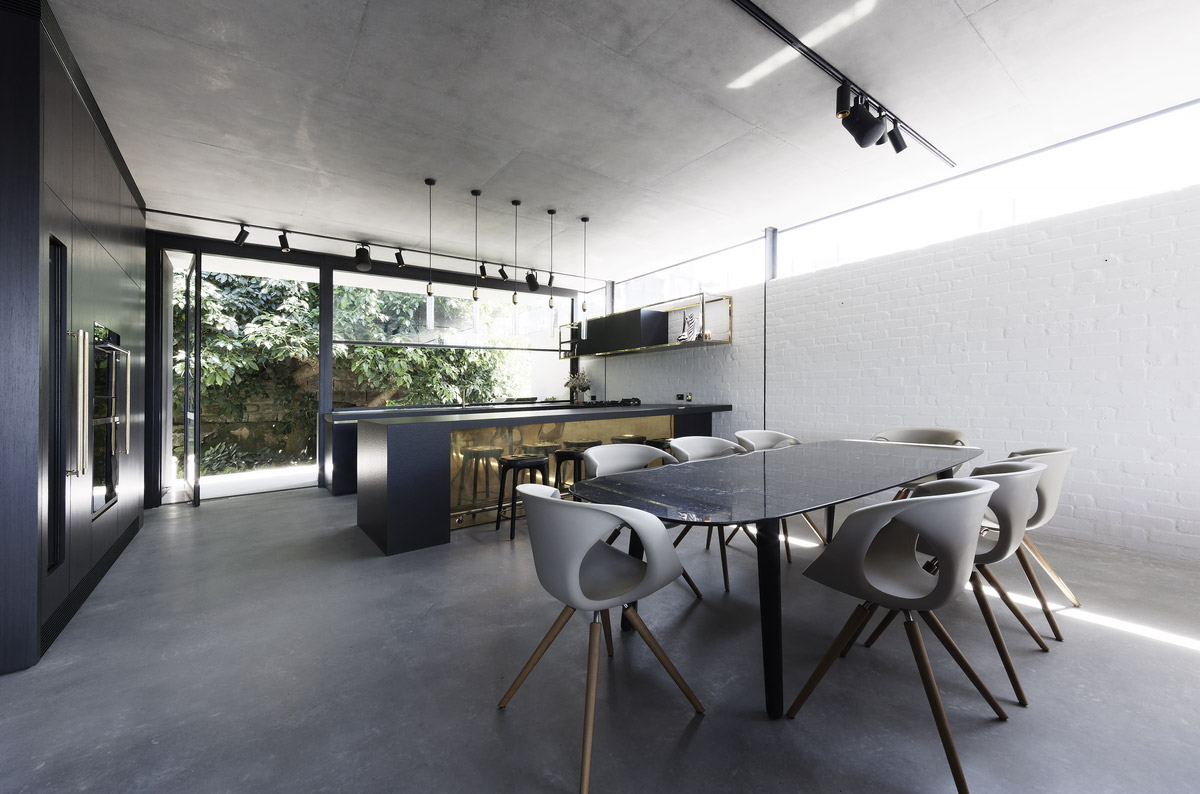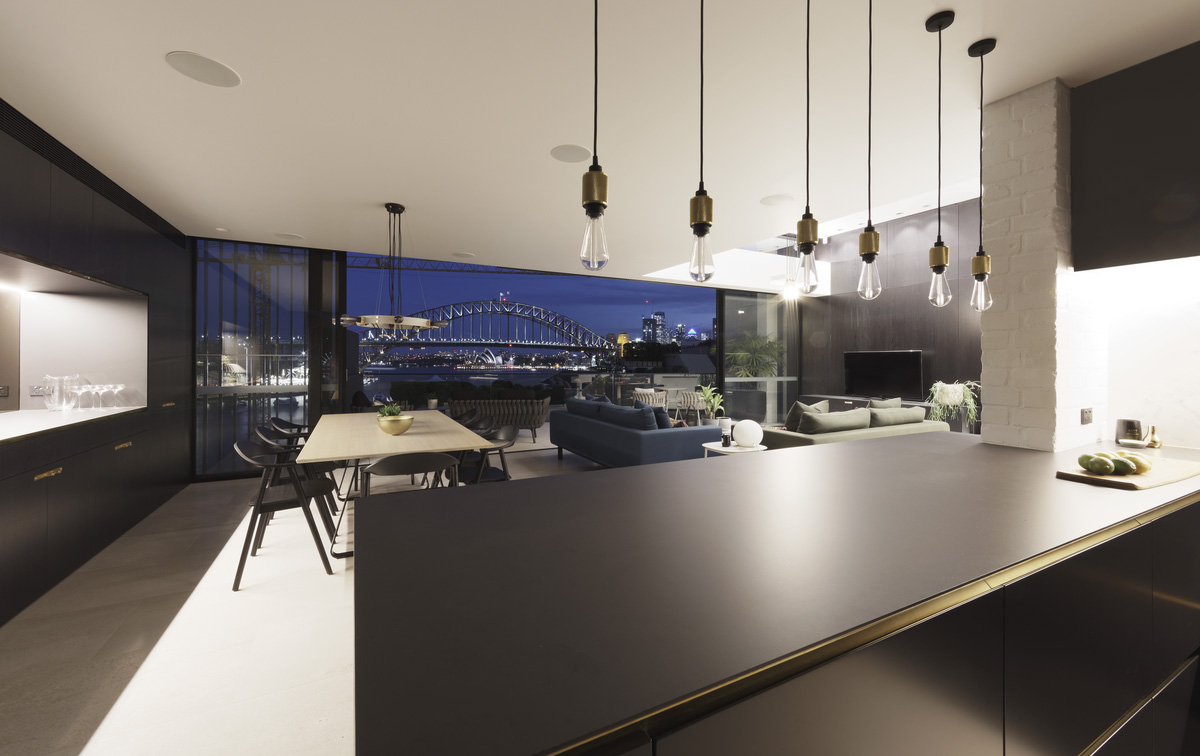 "The conceptual approach was to create houses that integrate with the established urban streetscape, provide elements of drama and discovery, and engage with the iconic harbour bridge and opera house views to the front and intimate landscaped gardens to the rear. The houses are each highly functional, compact dwellings providing the inhabitants with finely detailed and carefully considered spaces that respond to their context, focusing and framing the iconic views from different perspectives – contributing surprise and delight. " – Architecture Saville Isaacs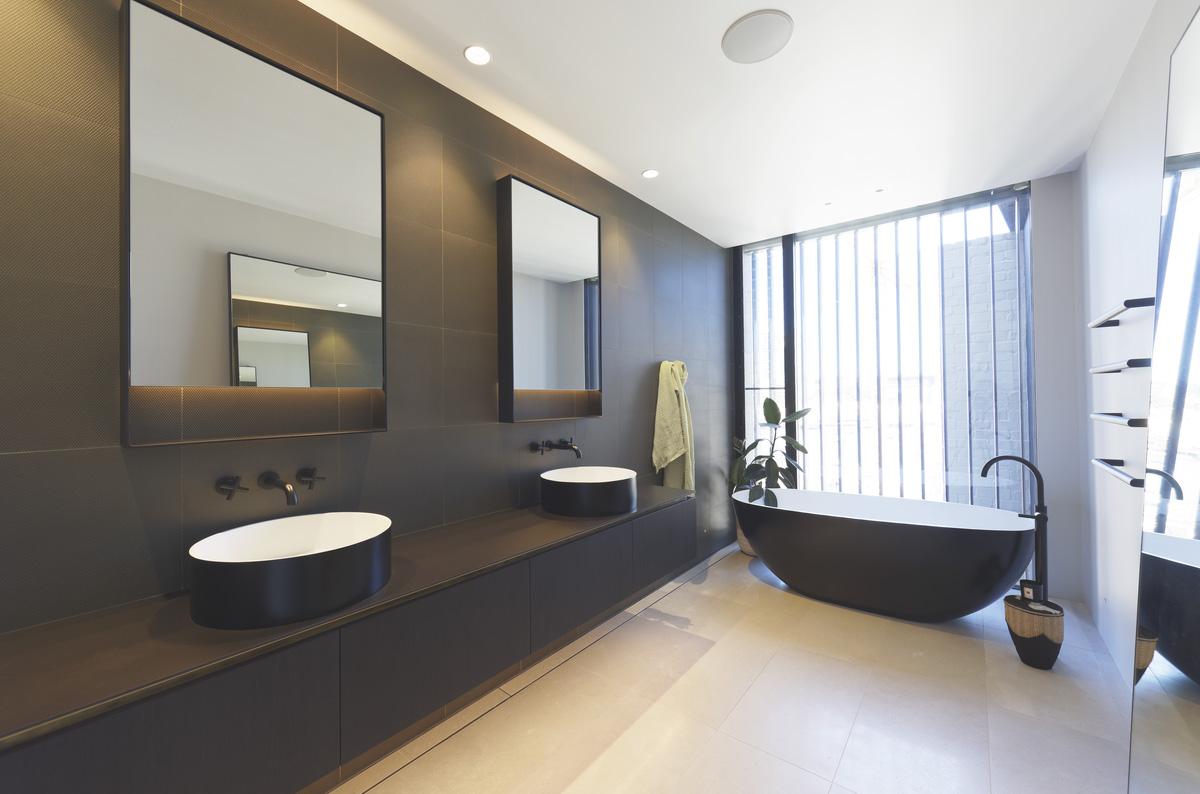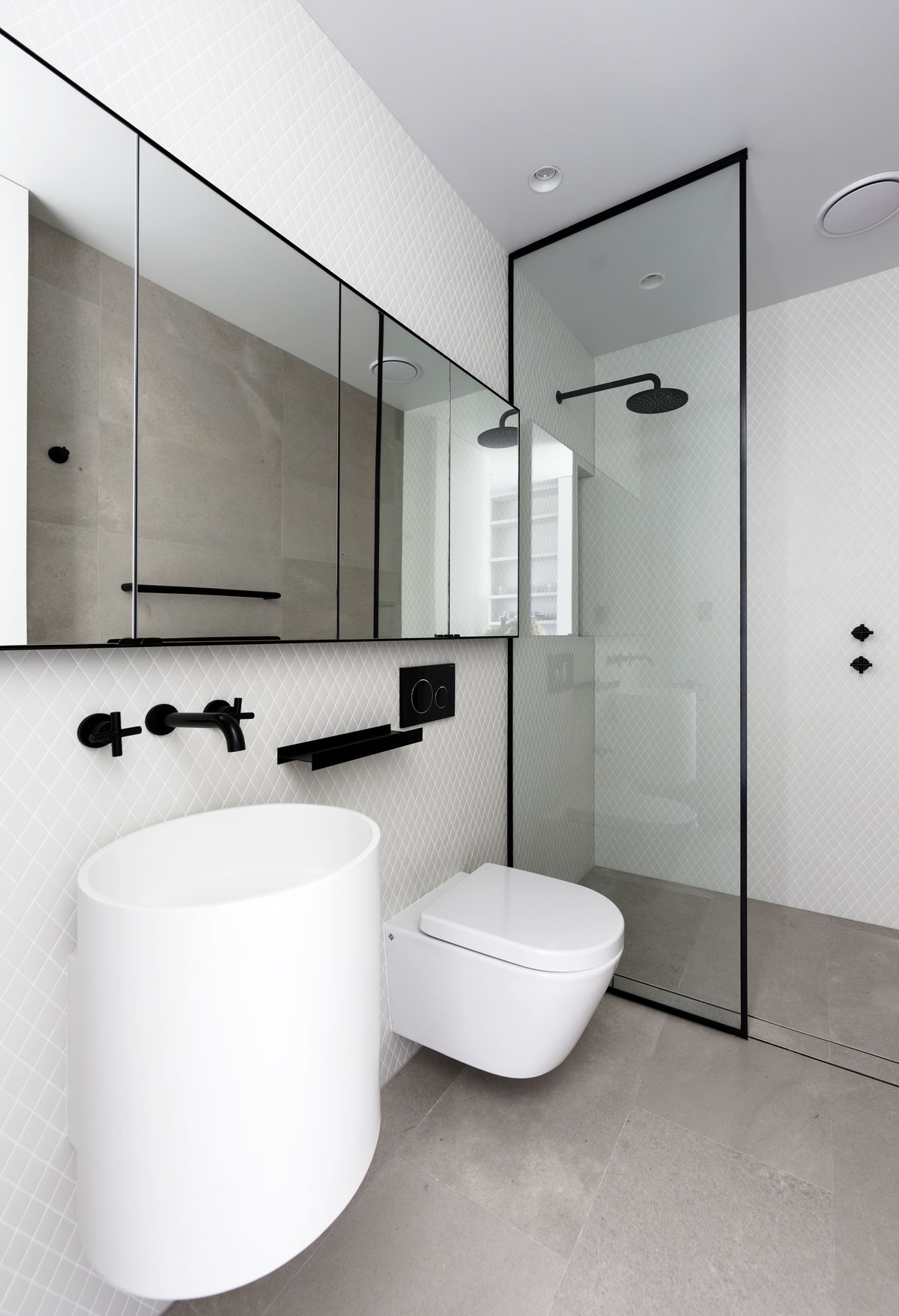 This challenging project was the outcome of extensive collaboration with the client, specialist consultants, and builders. The hero of the Twin Houses is definitely its use of space and light, but the clever choice of materials is what lifts it to dream home status. The result is a stunning blend of contemporary design in highly functional and sophisticated dwellings.
House Project: Twin Houses
Architect: Architecture Saville Isaacs
Location: Sydney, Australia
Type: New Build
Photography: Kata Bayer