The Triangle House by Robeson Architects is located in an odd and narrow 180m2 triangular lot in Mount Lawley, a northern suburb in Perth, Western Australia. Despite the unconventional shape of the site, this home perfectly represents the architects' belief in function over convention and that small, odd parcels of land can be successfully and affordably developed into interesting and spacious buildings. Phew. We think this is a case of 'challenge accepted'. Let's have a look at how these issues were addressed and how the project demonstrates to the public how effective space can be created from small lots and the importance of architecture to achieve this.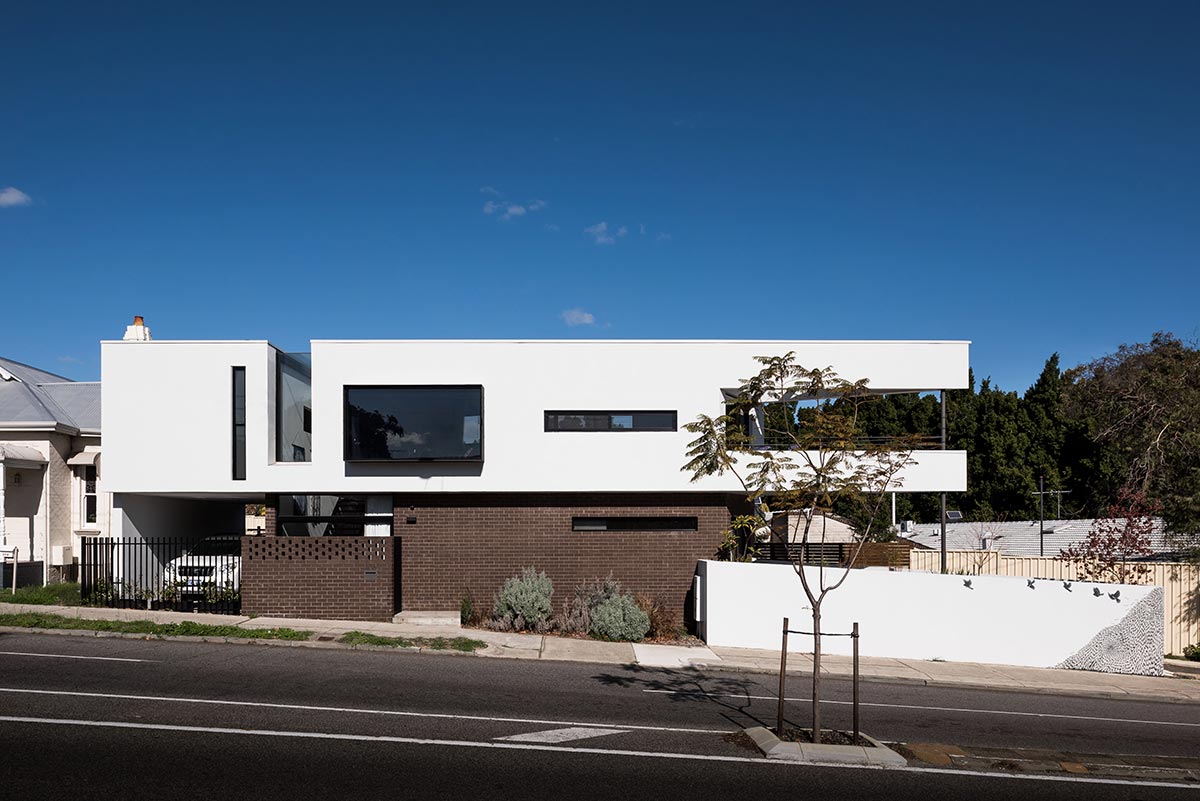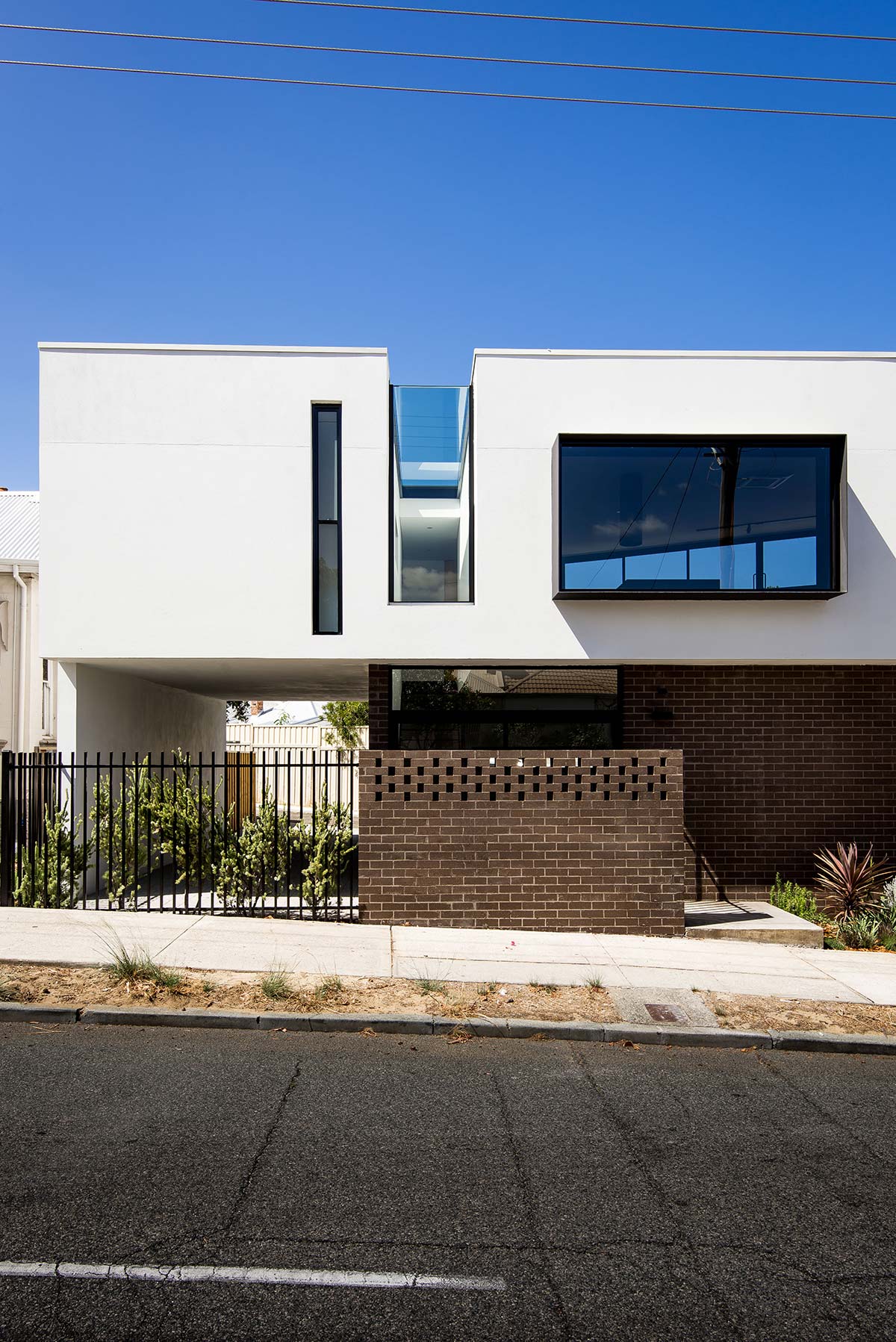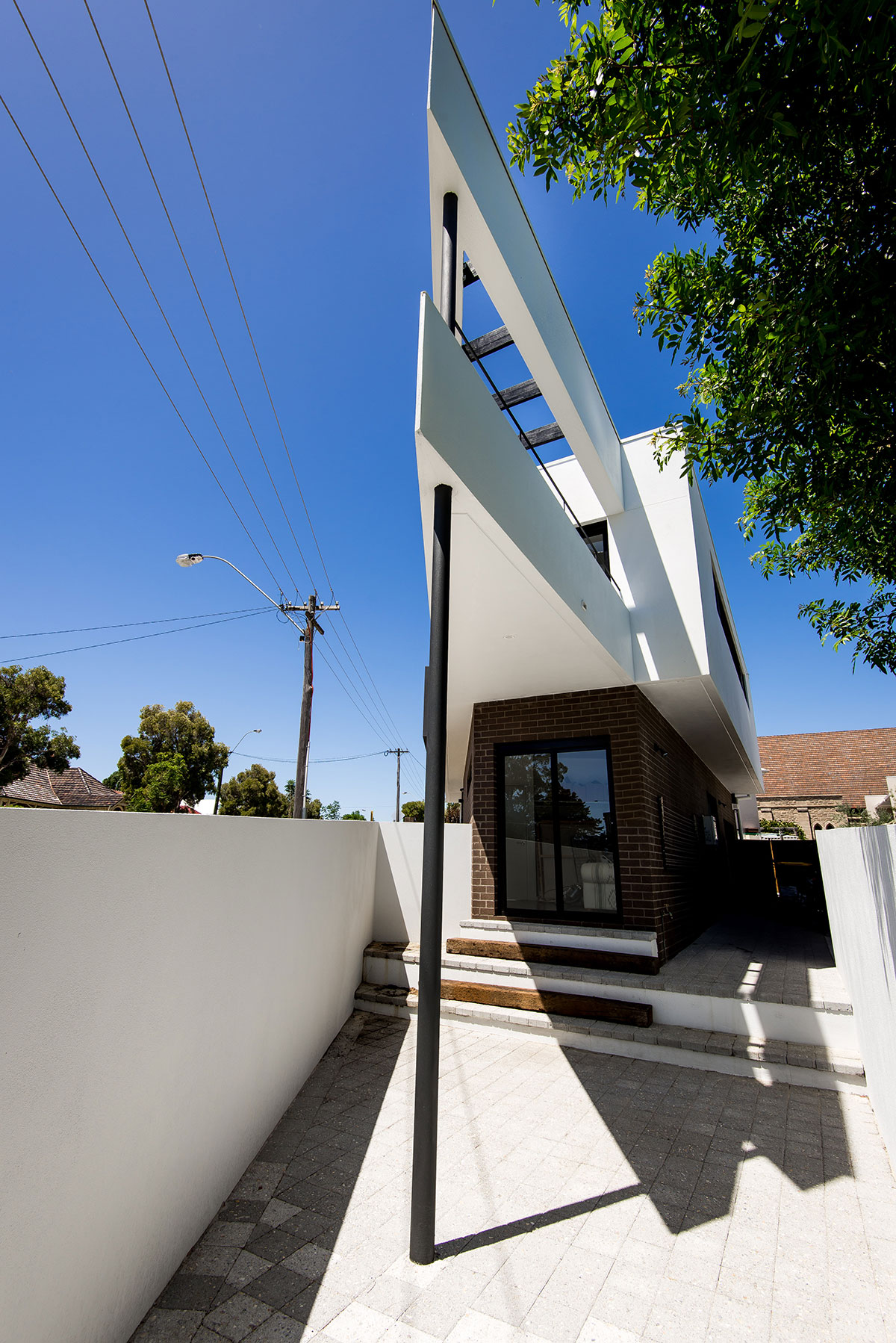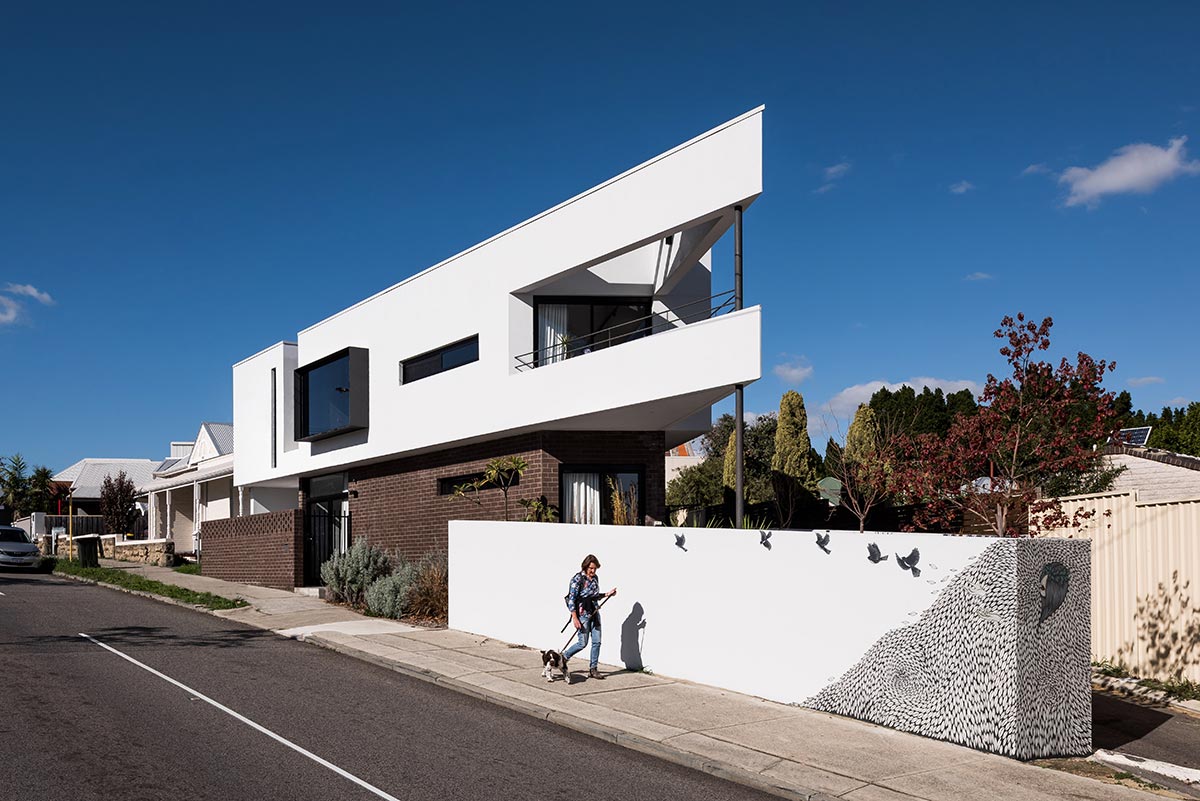 The triangular build is strikingly evident from the streetscape as it was noticeably different in form and structure from its immediate surrounds, however adds to the mix of cathedrals, block apartments, and character homes that prevail. This challenging site has the busy Vincent Street to its north, and a 1.5m sewer easement to the rear boundary. Regardless, this prime location is wedged between Hyde Park and bustling Beaufort Street, and just a few kilometers from Perth.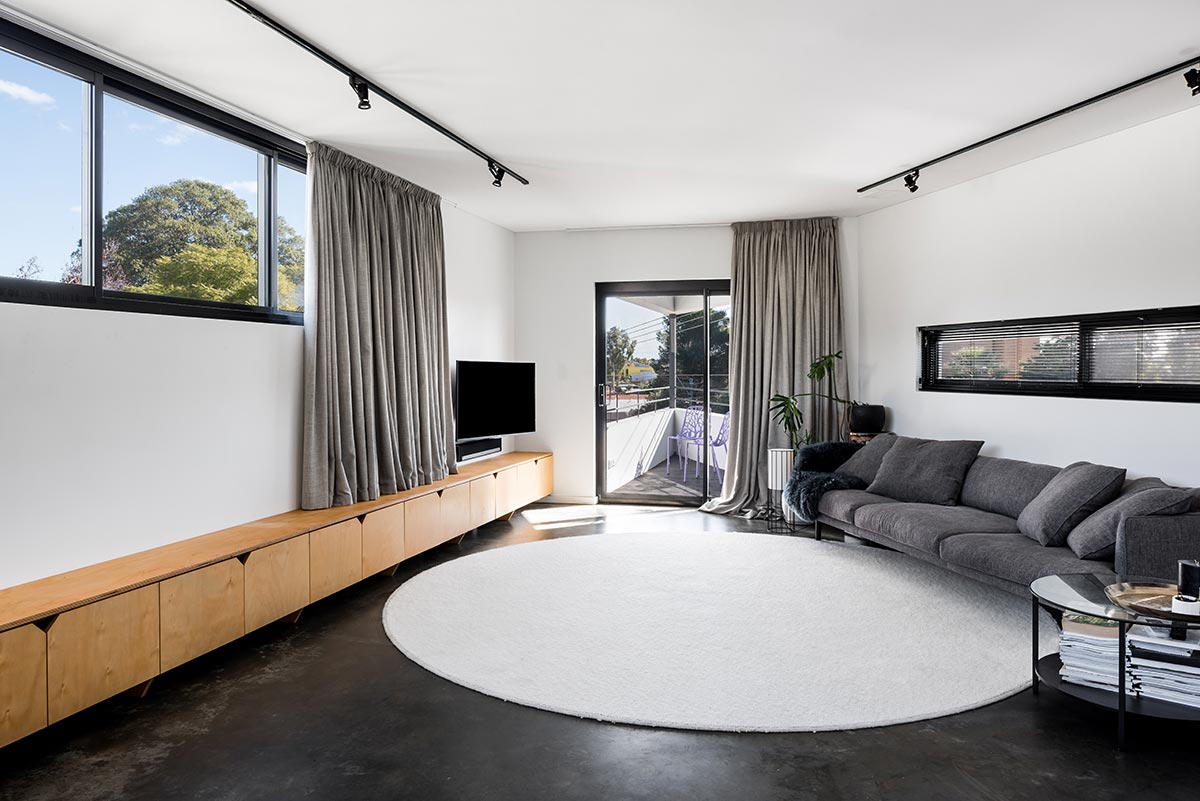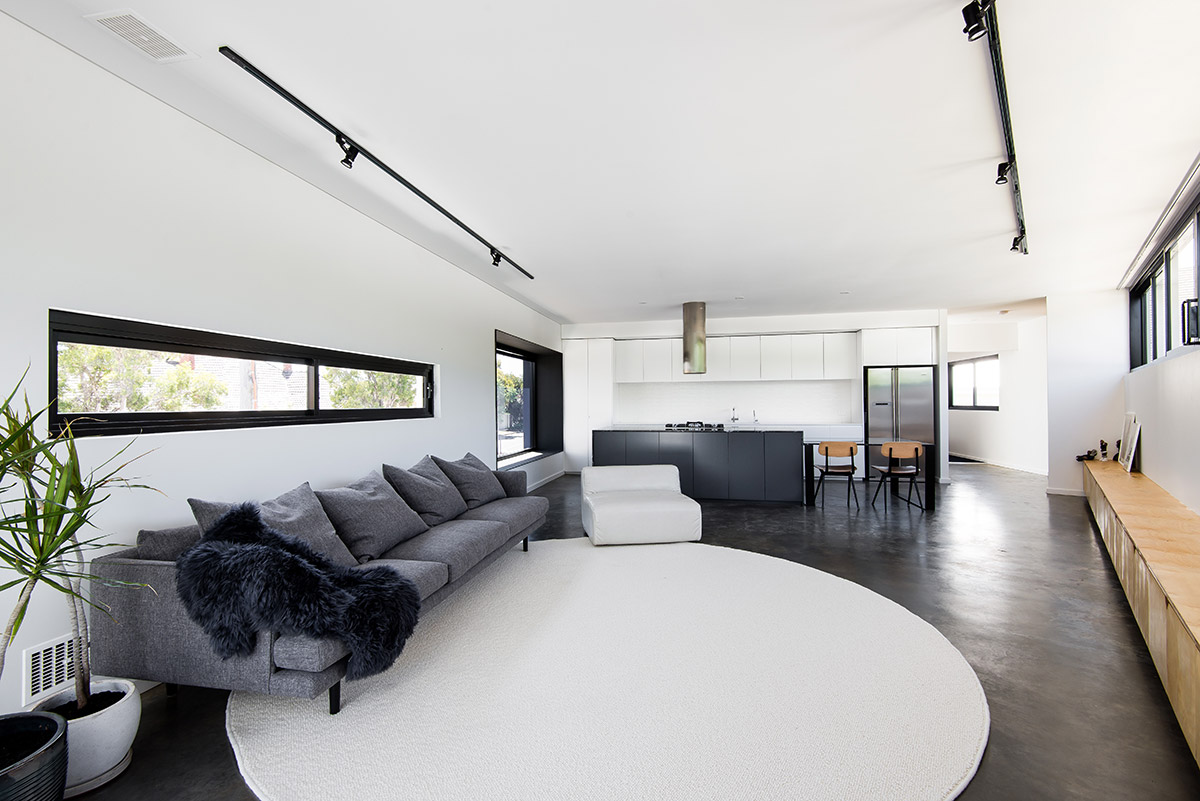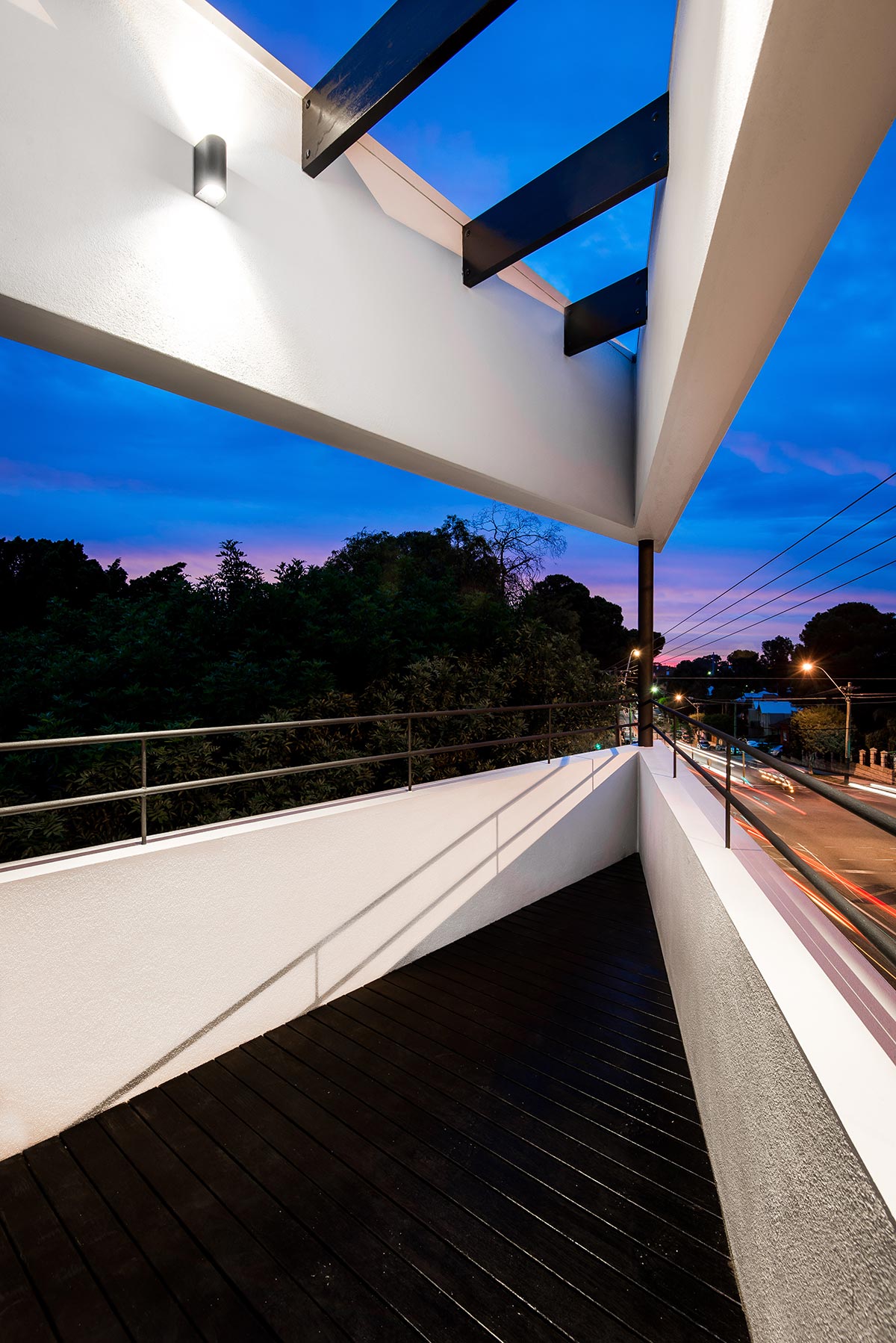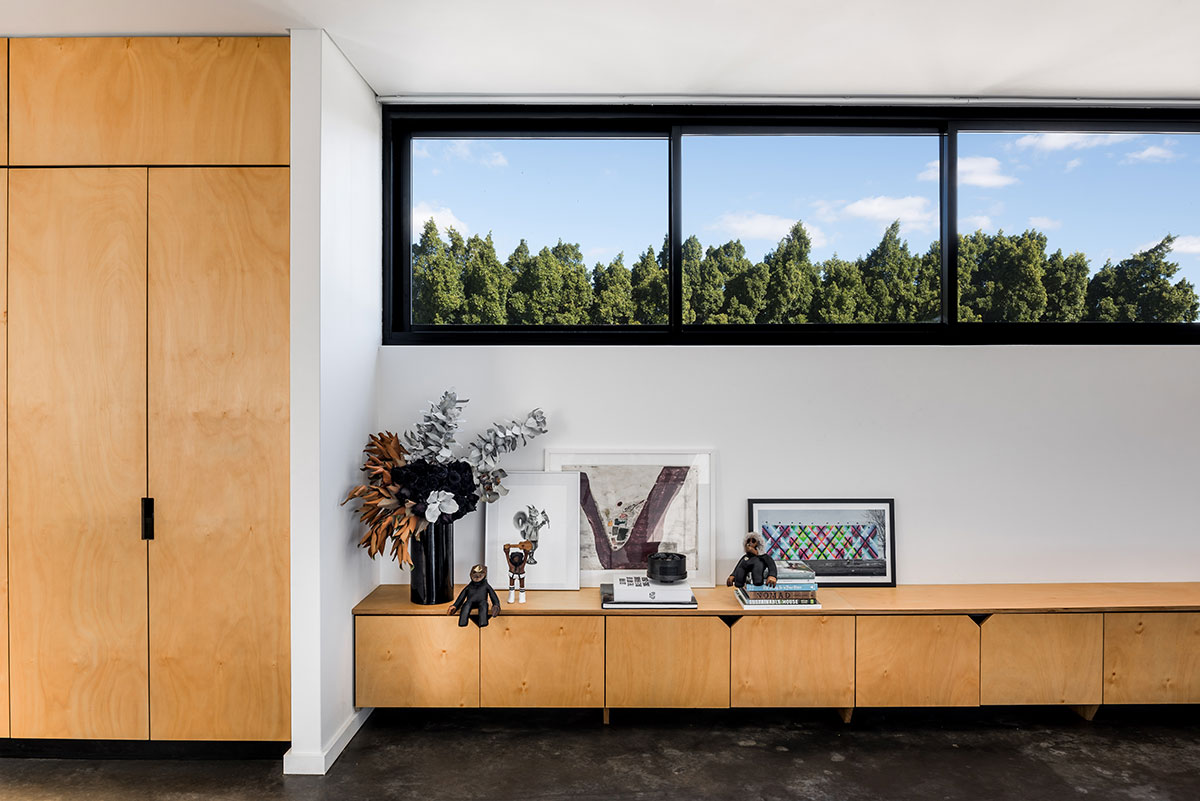 The brief called for a minimal home and home office for a professional couple who work from home. The need for privacy and the client's desire to engage with the vibrant surrounds was carefully balanced and considered. Sight lines were drawn to ensure concealment and solitude where needed, while a two-way glass in the projecting steel box on the Vincent Street side acts as a retreat for sitting and creates a vista of the street below. This opens up the entire living area to the Hyde Park treetops, shutting out any perspective of the home's backyards below with the exception of character chimneys.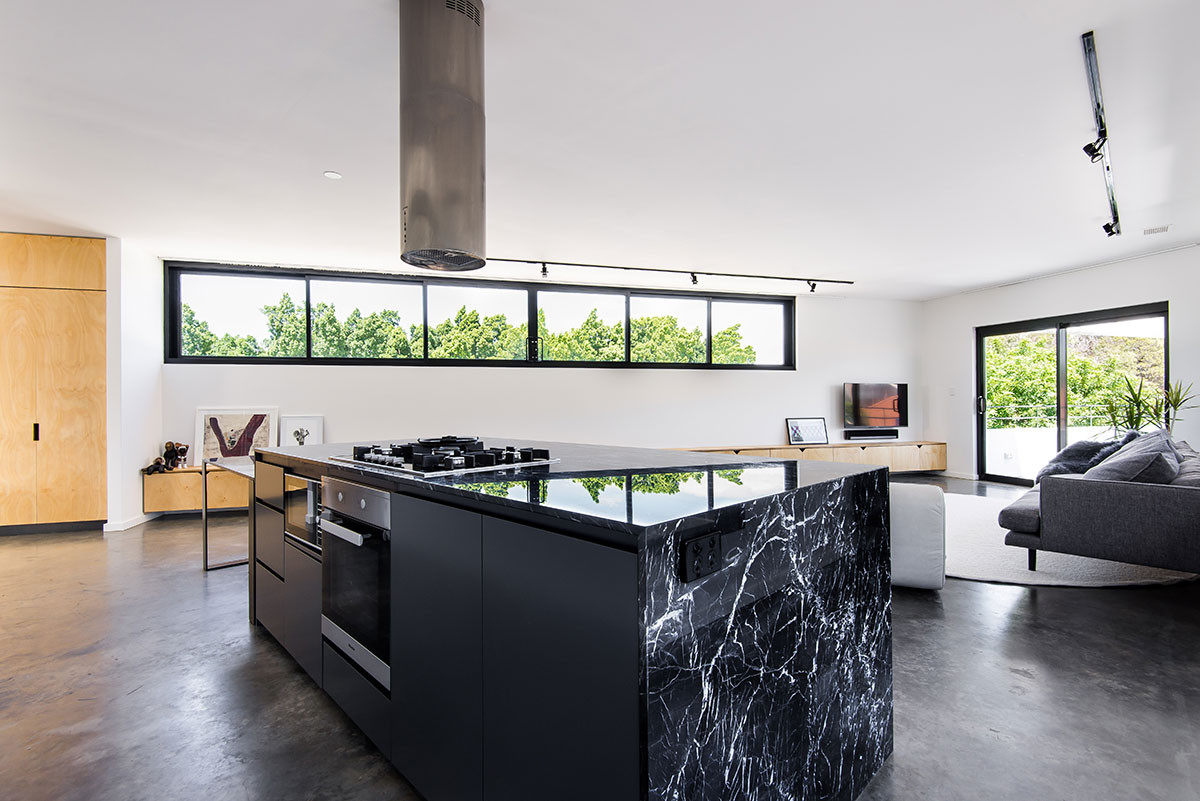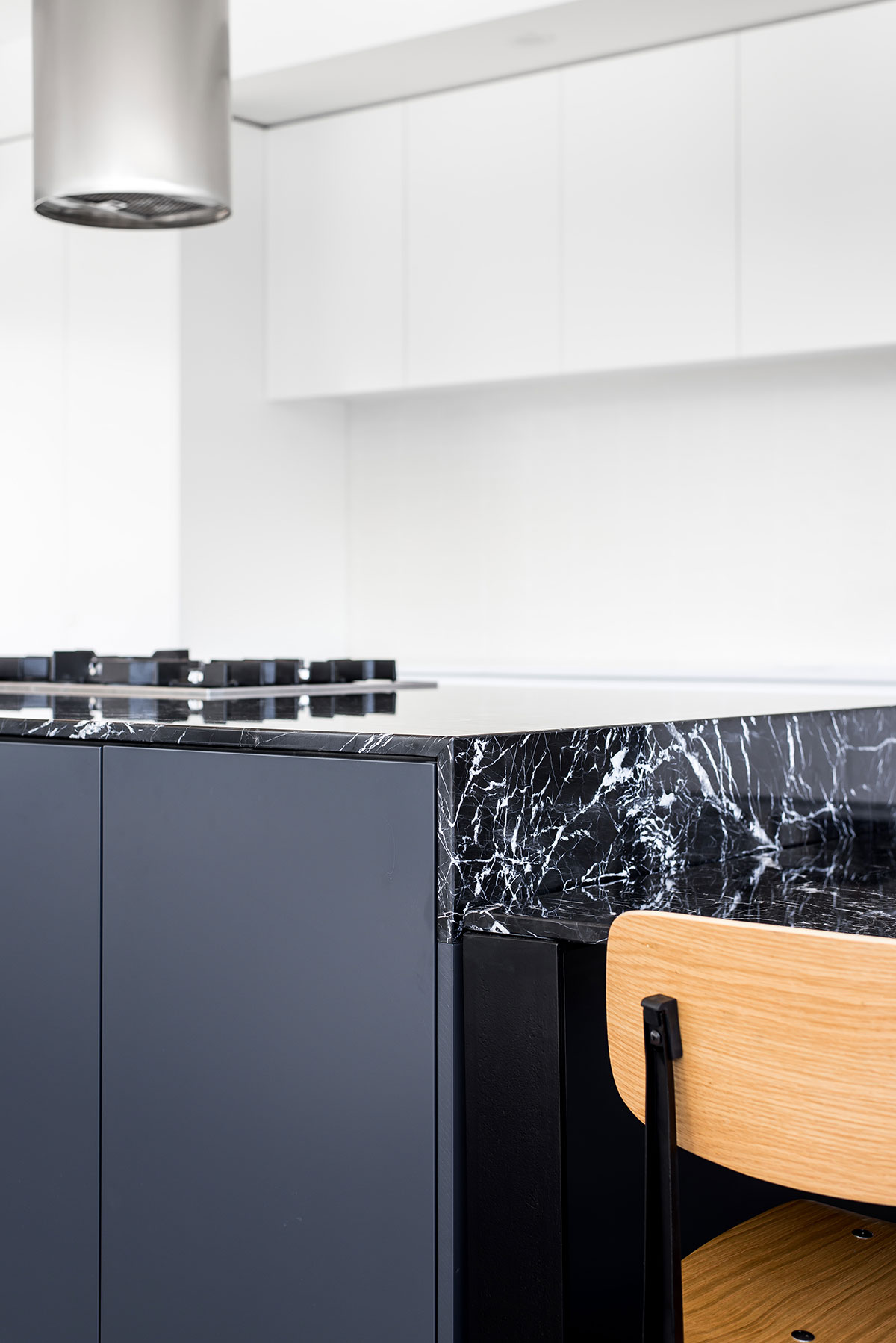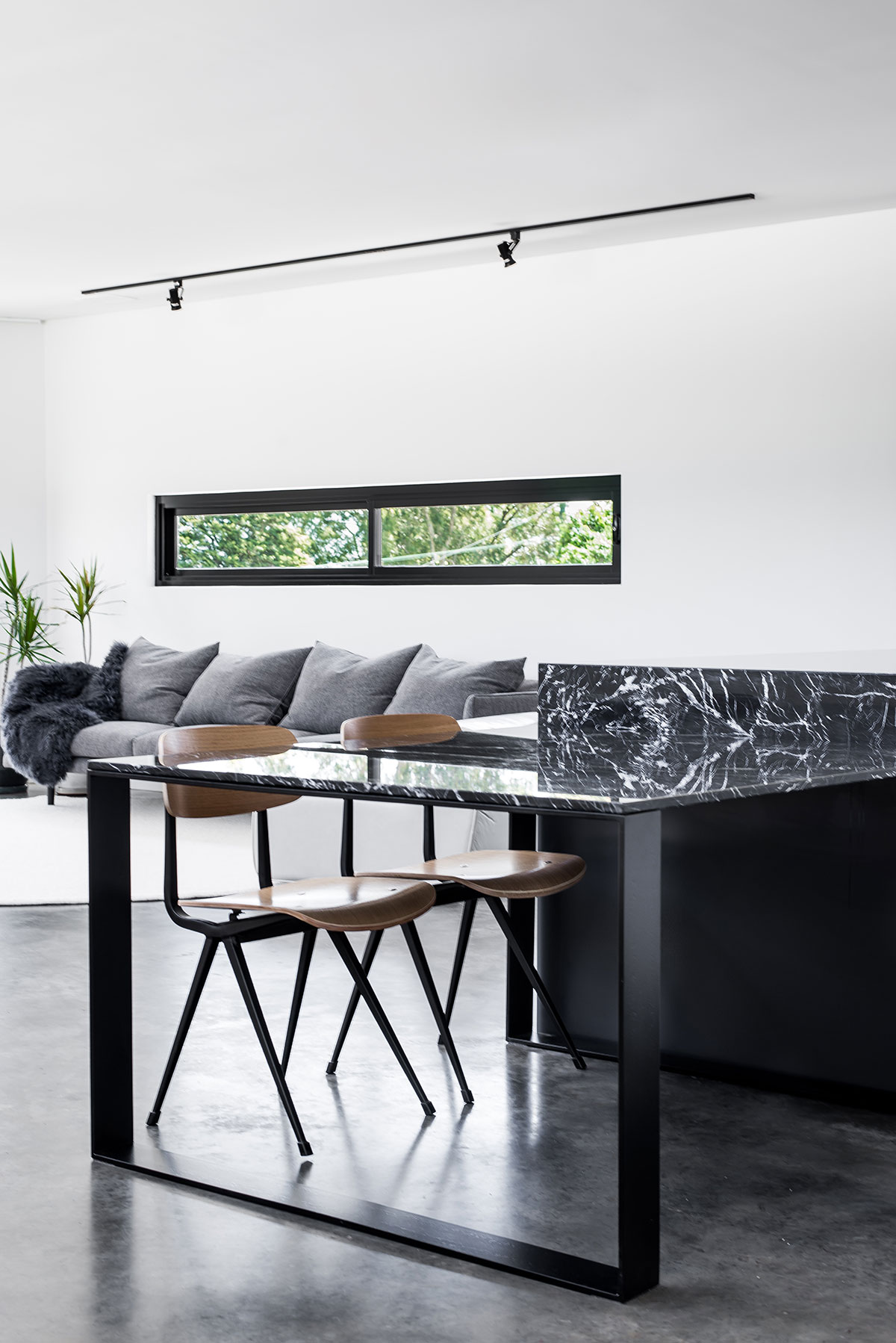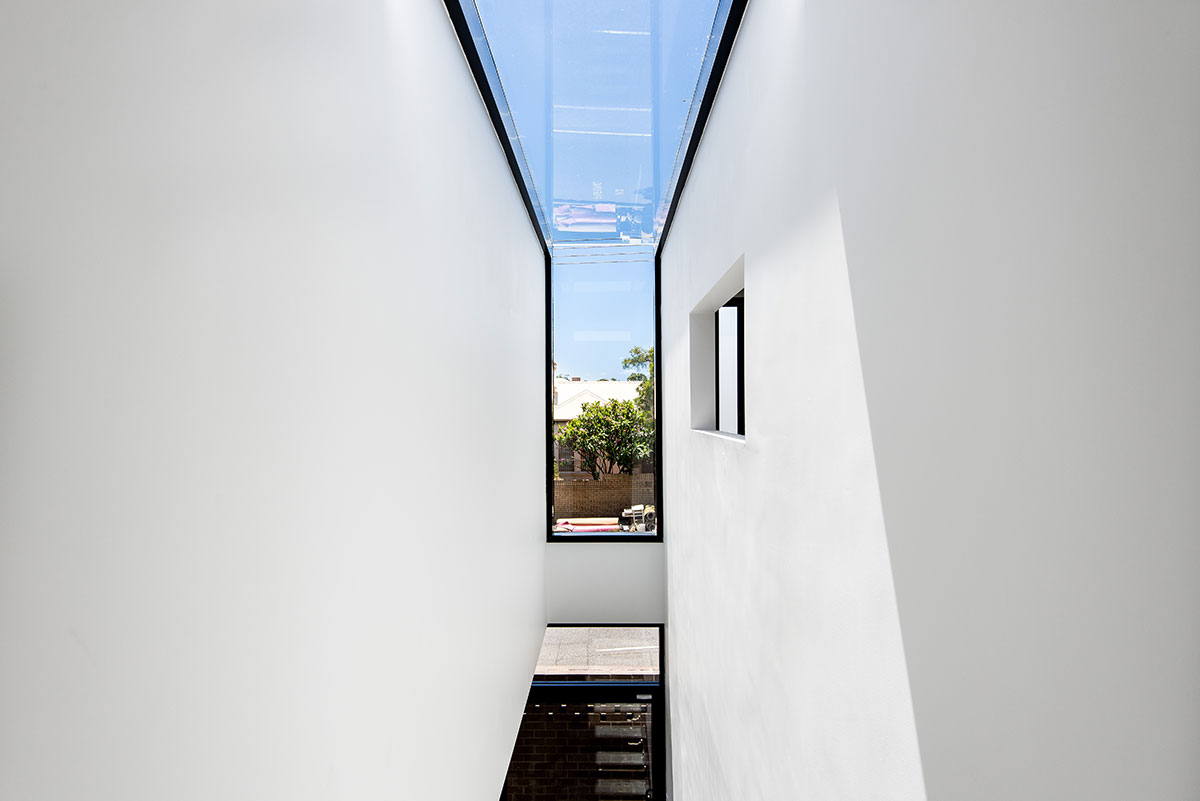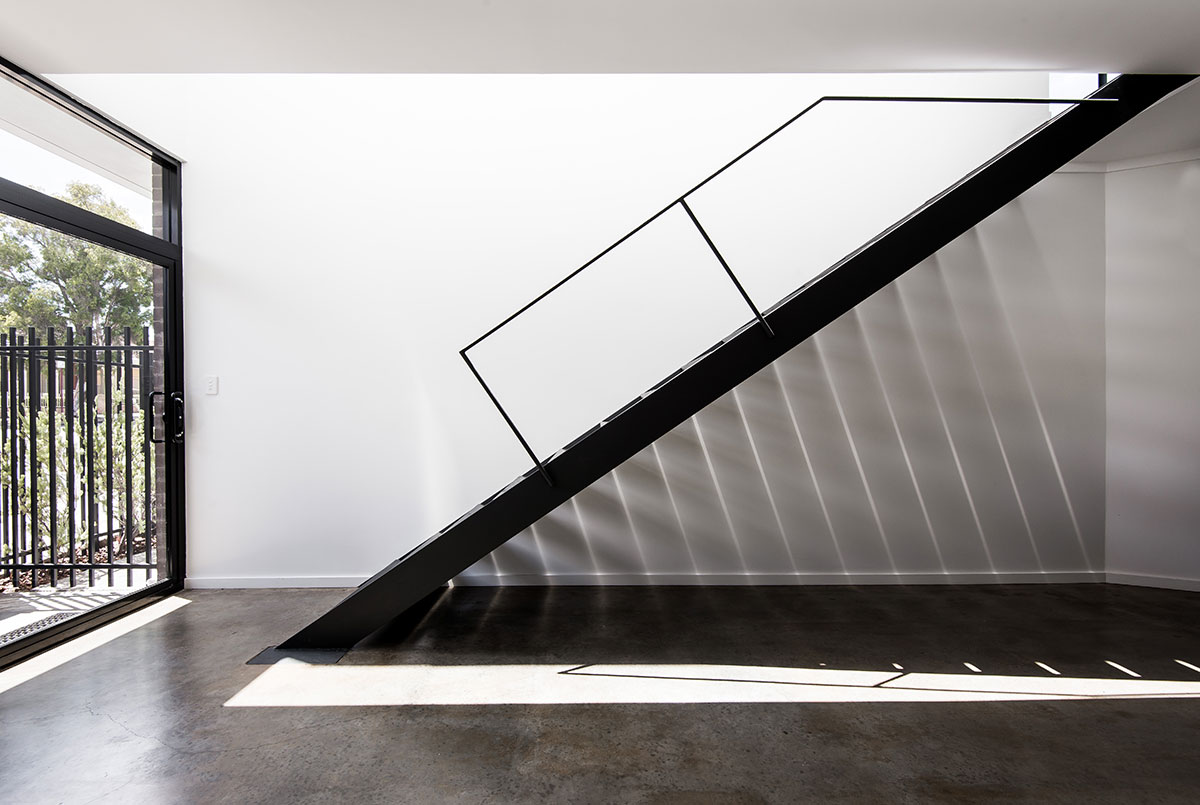 Internally, the home features flexible spaces to deal with the small site. The dining table was designed to be an extension of the island bench for extra working space but could be pulled away and used as a large dining table when entertaining. One of the more obvious features was the use of skylight directly under the stairwell which allows interesting and dynamic views. This is backed up with strategically placed glass panels that allow natural light to flood in the interior of the home. The predominantly black, white, and timber palette of interior forms a great contrast with the combination of natural light piercing through the windows and artificial light fixtures.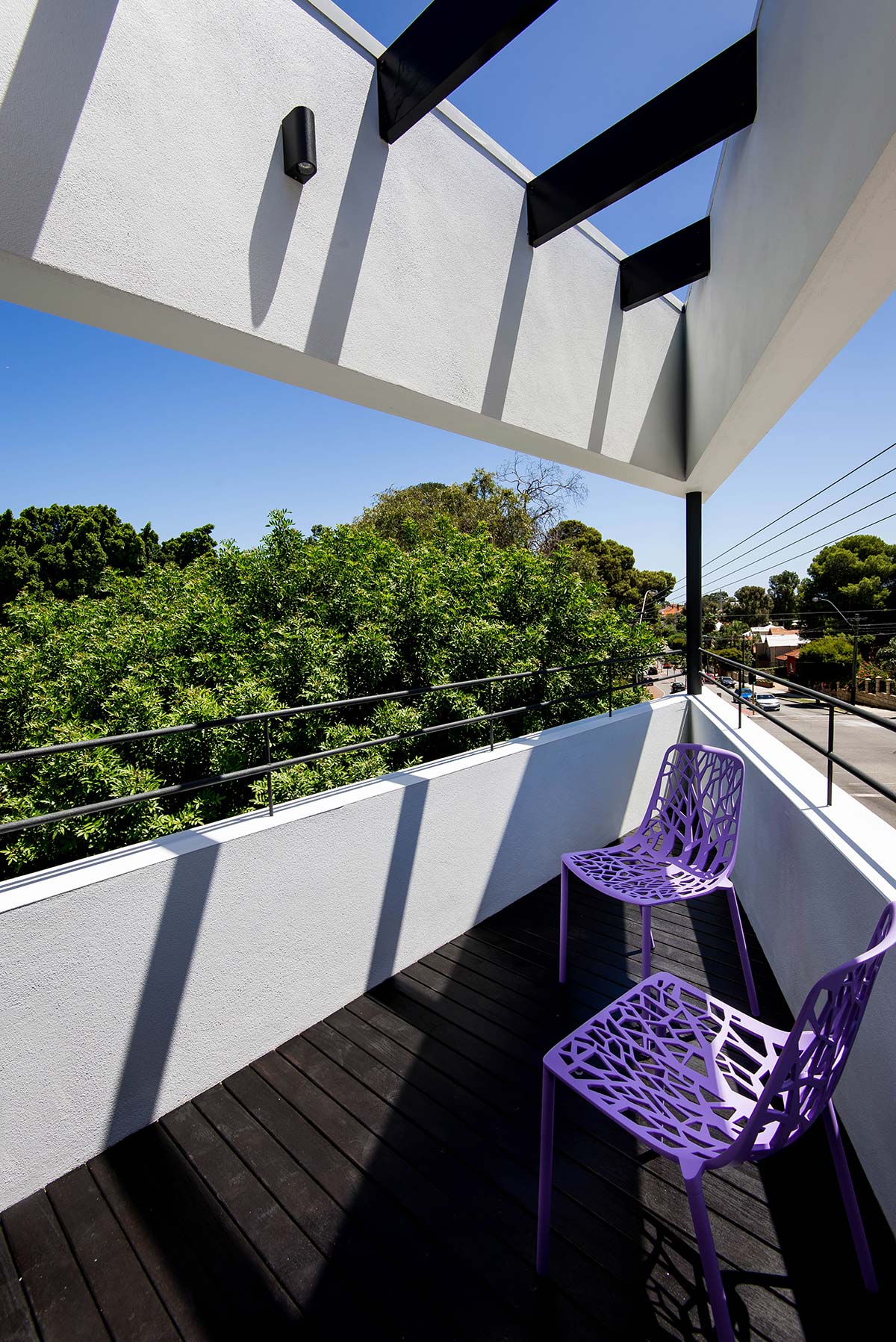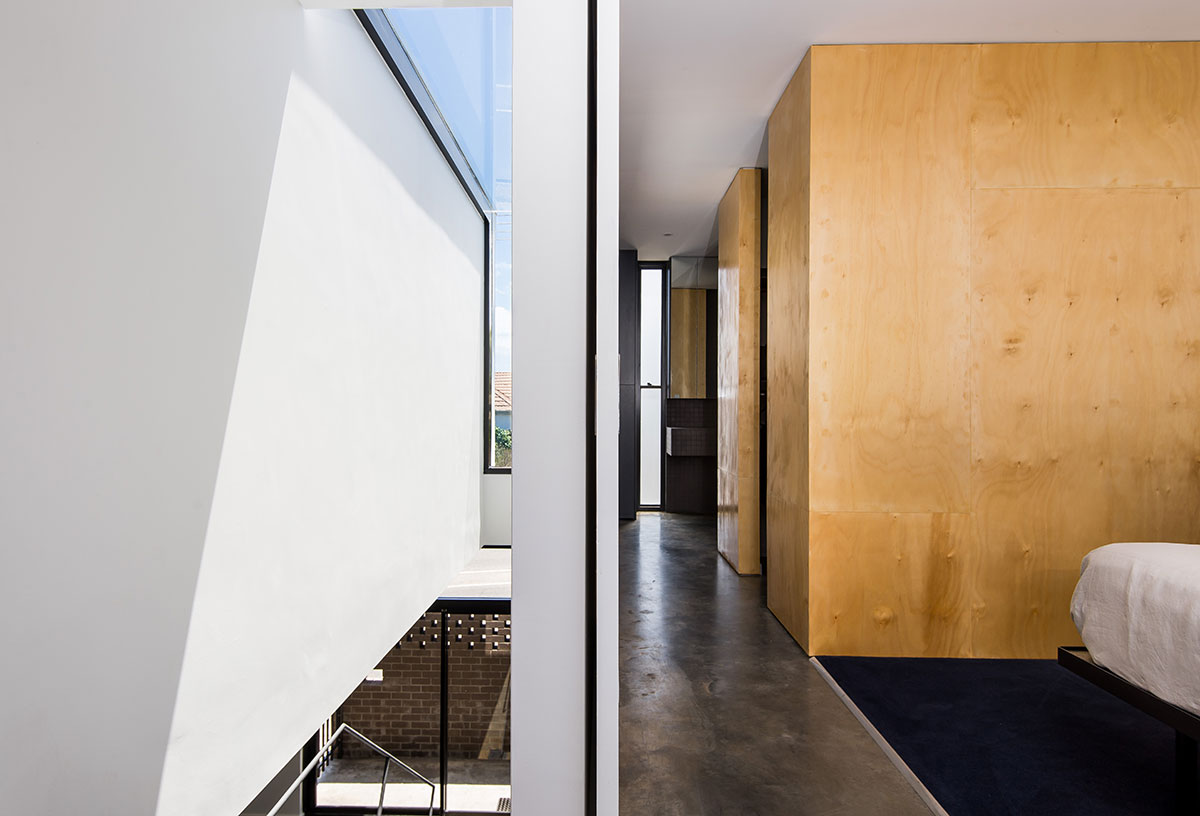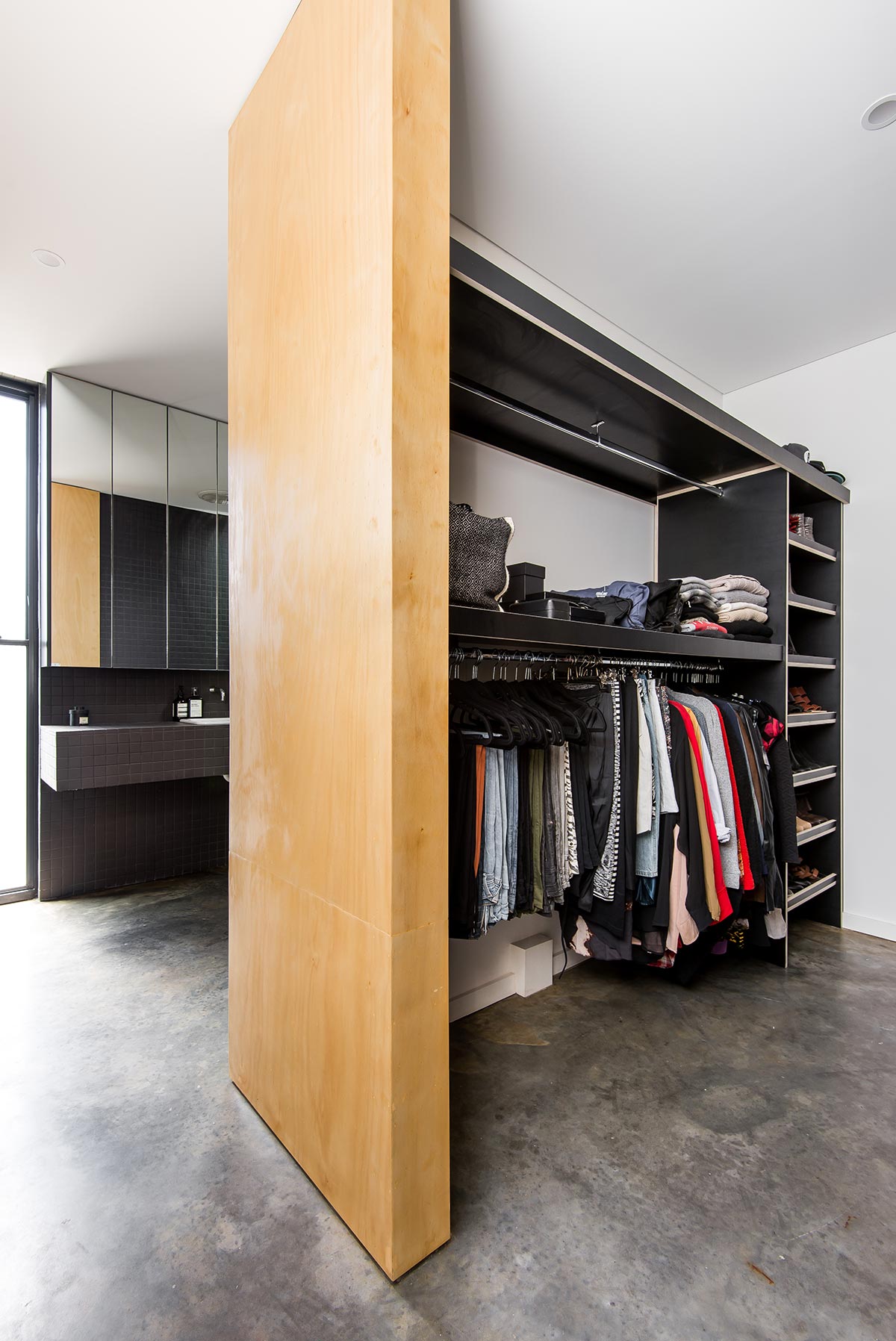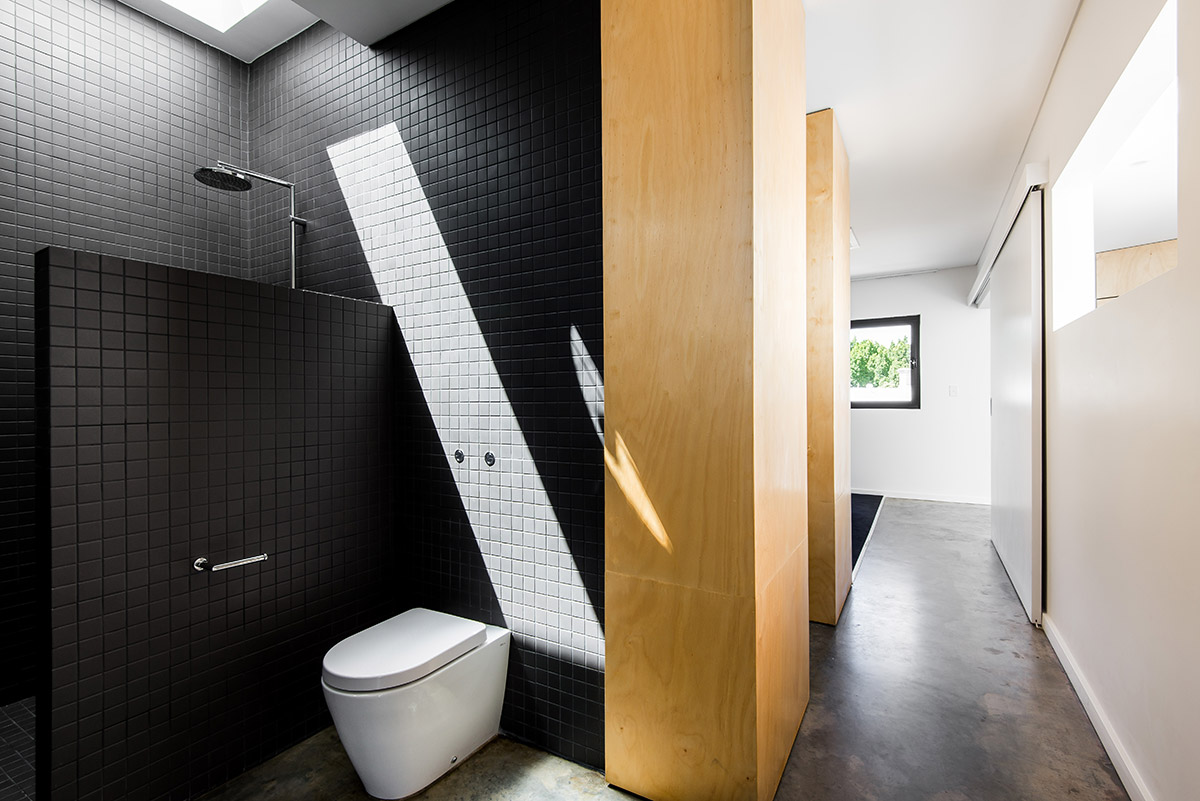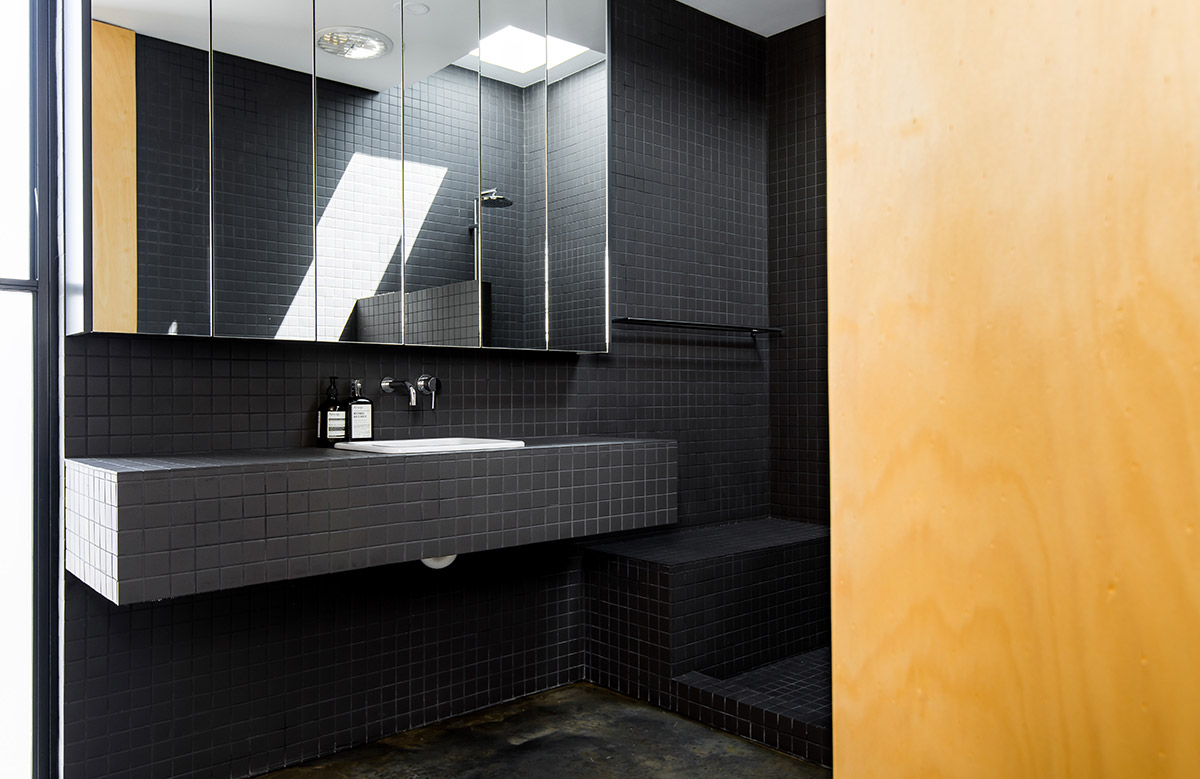 "The average block size in Perth is 415m2, with this 180m2 block, we wanted to showcase that a well-designed home can still be achieved with smaller blocks." – Robeson Architects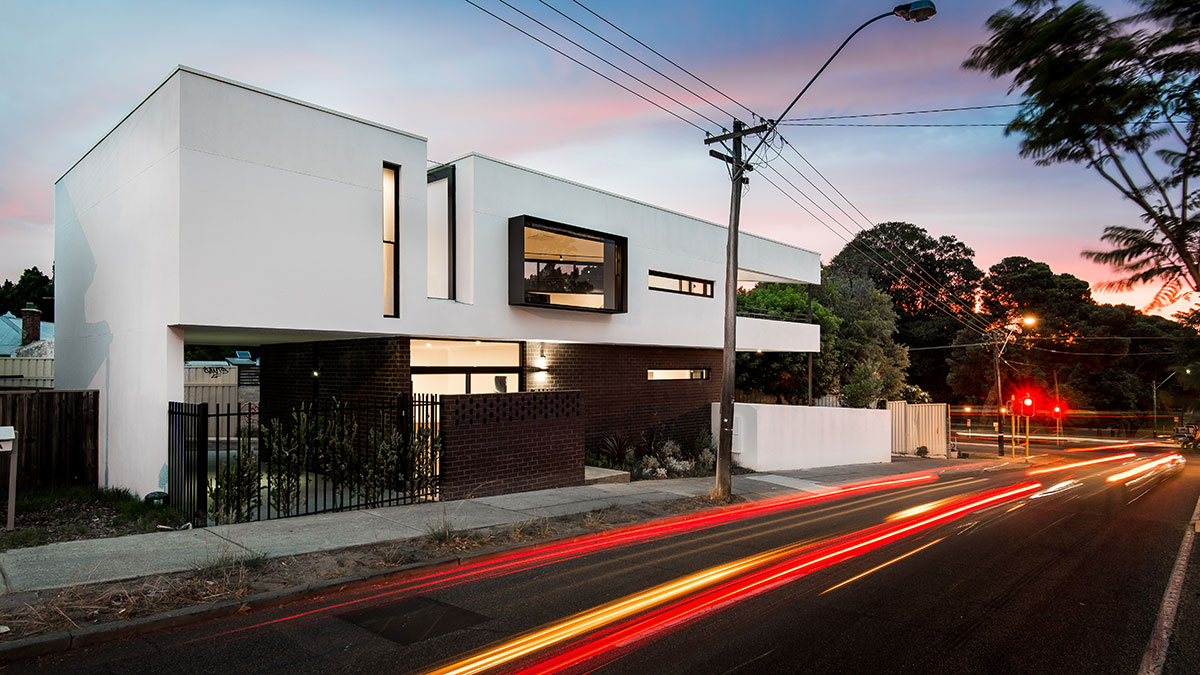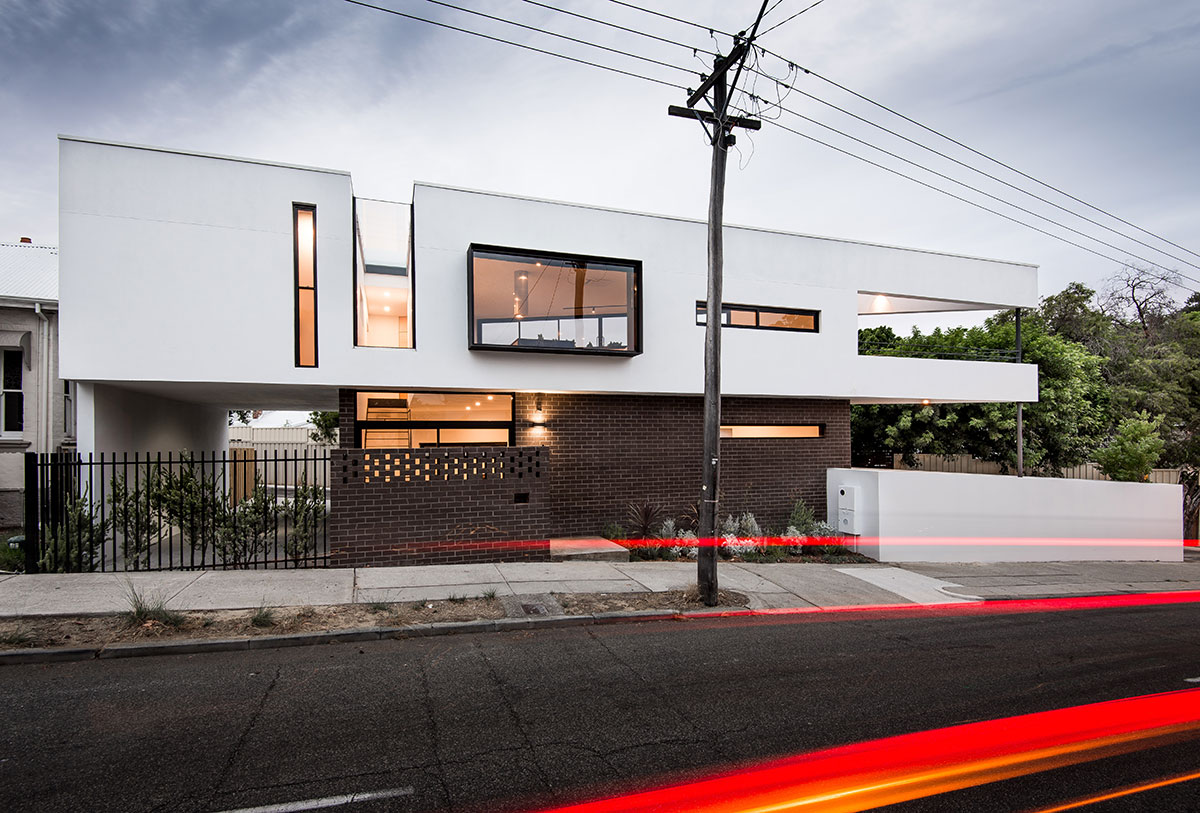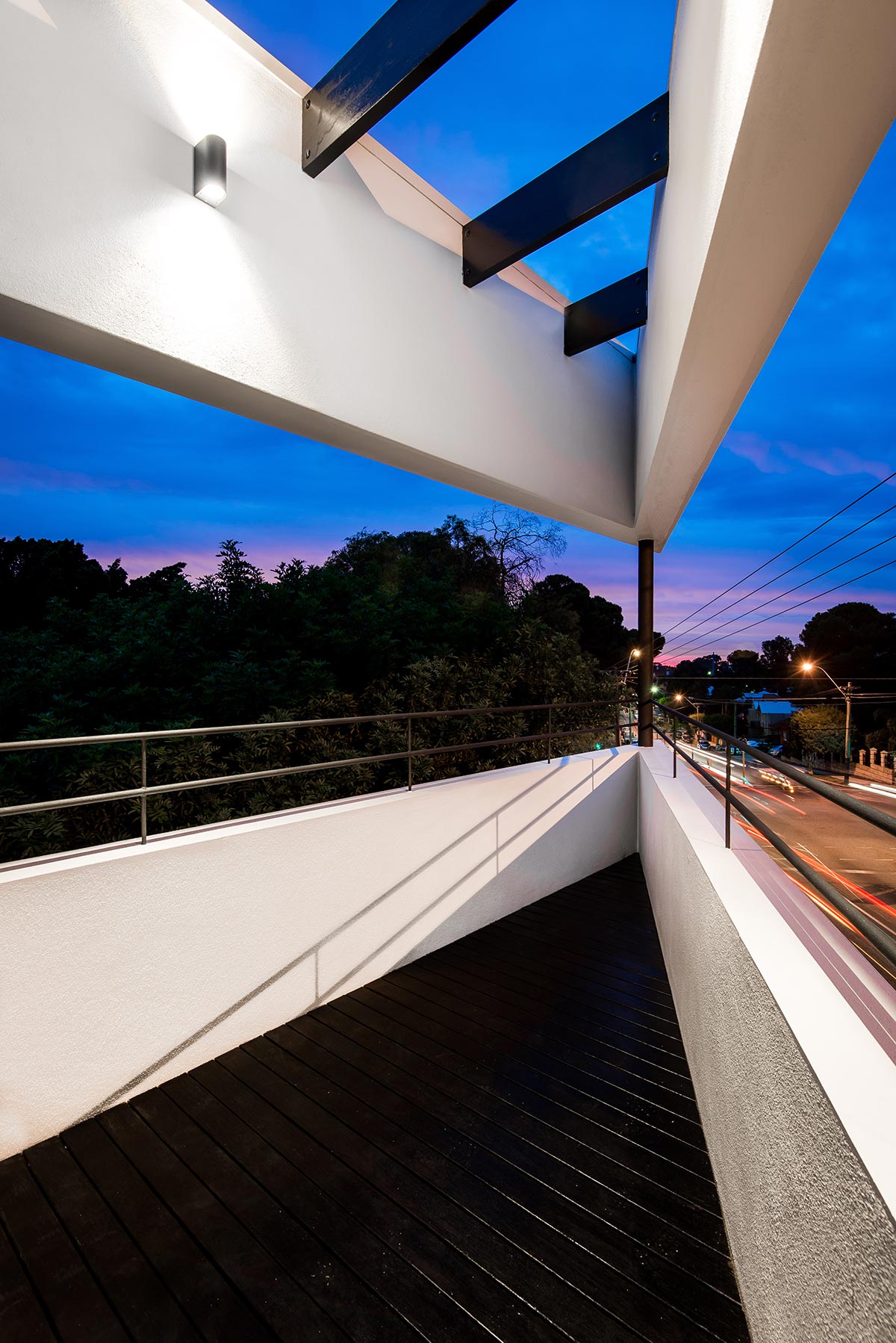 This home which is designed and owned by the client himself perfectly exhibits how to effectively utilize unconventional parcel of land by turning it into an absolutely amazing modern masterpiece.
House Project: Triangle House
Architect: Robeson Architects
Location: Perth, Australia
Photography: Dion Robeson