For this week's Let Us In Home Tour we take you into a brand new, multi-million dollar mansion in the middle of Toorak. This massive home is unlike any other home that we've sneaked inside before! This new build is big, luxurious and holds a surprise around every corner! If that sounds like your glass of champagne… then you're in for a treat. Shall we go inside?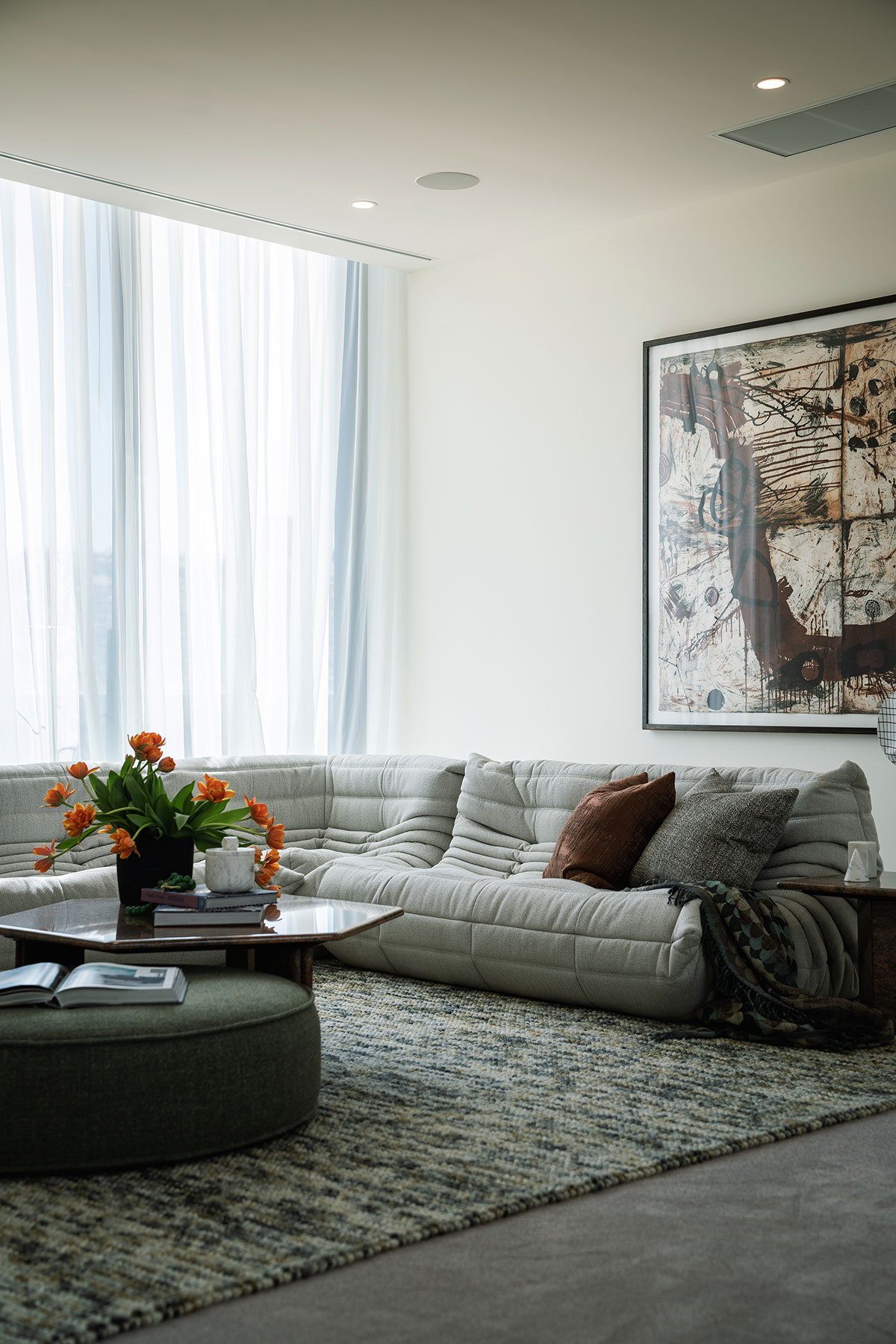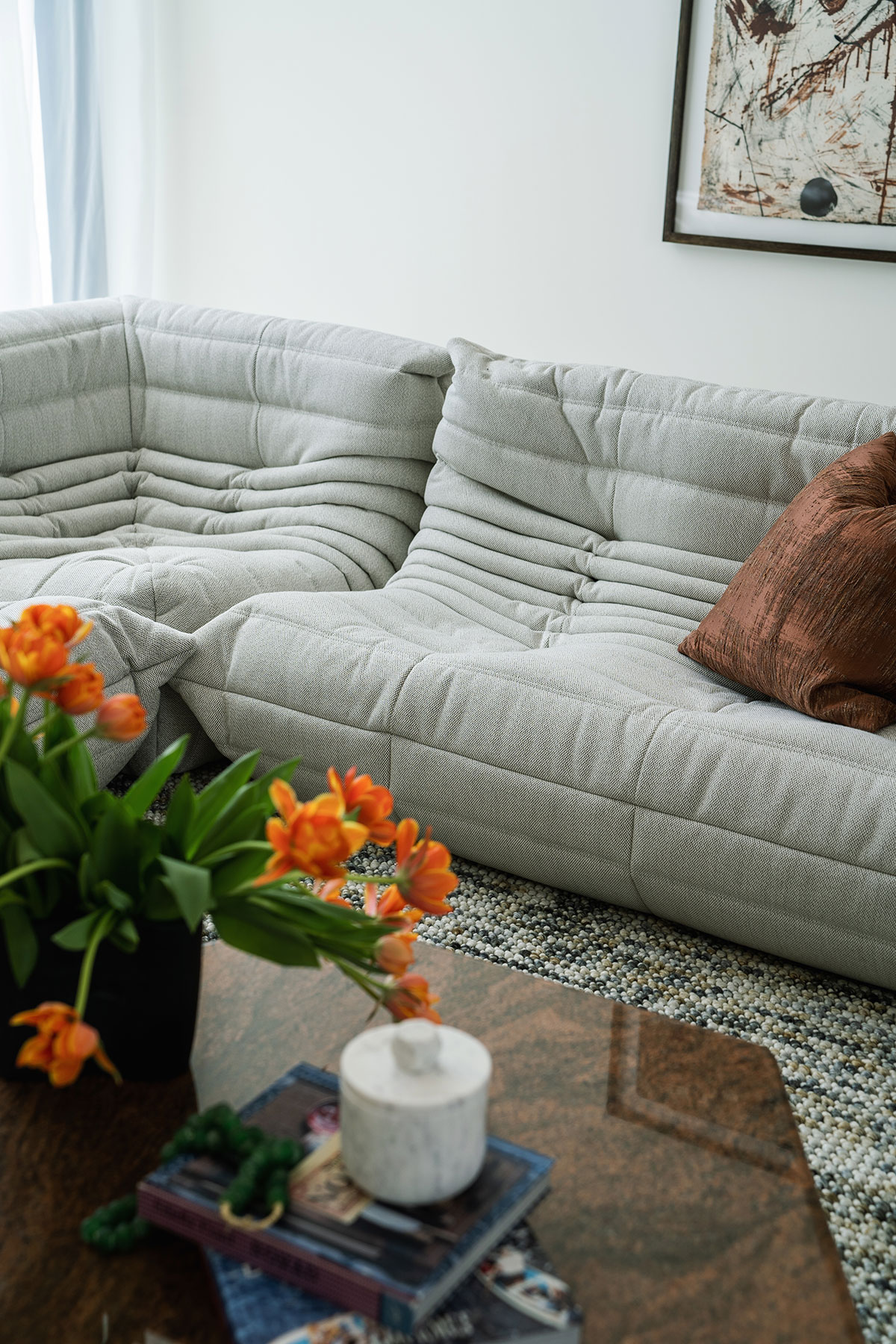 Greeting you at the entrance is a massive timber door, which opens up to an phenomenal curved wall that leads you through the first living area. I said first because this three-level home has multiple, full-sized living areas scattered across different floors. The interiors are luxe and create a high end lifestyle fitting for a home like this. Styled by Create Expectations with carefully chosen sculptural furniture pieces that match the curvaceous nature of the building itself.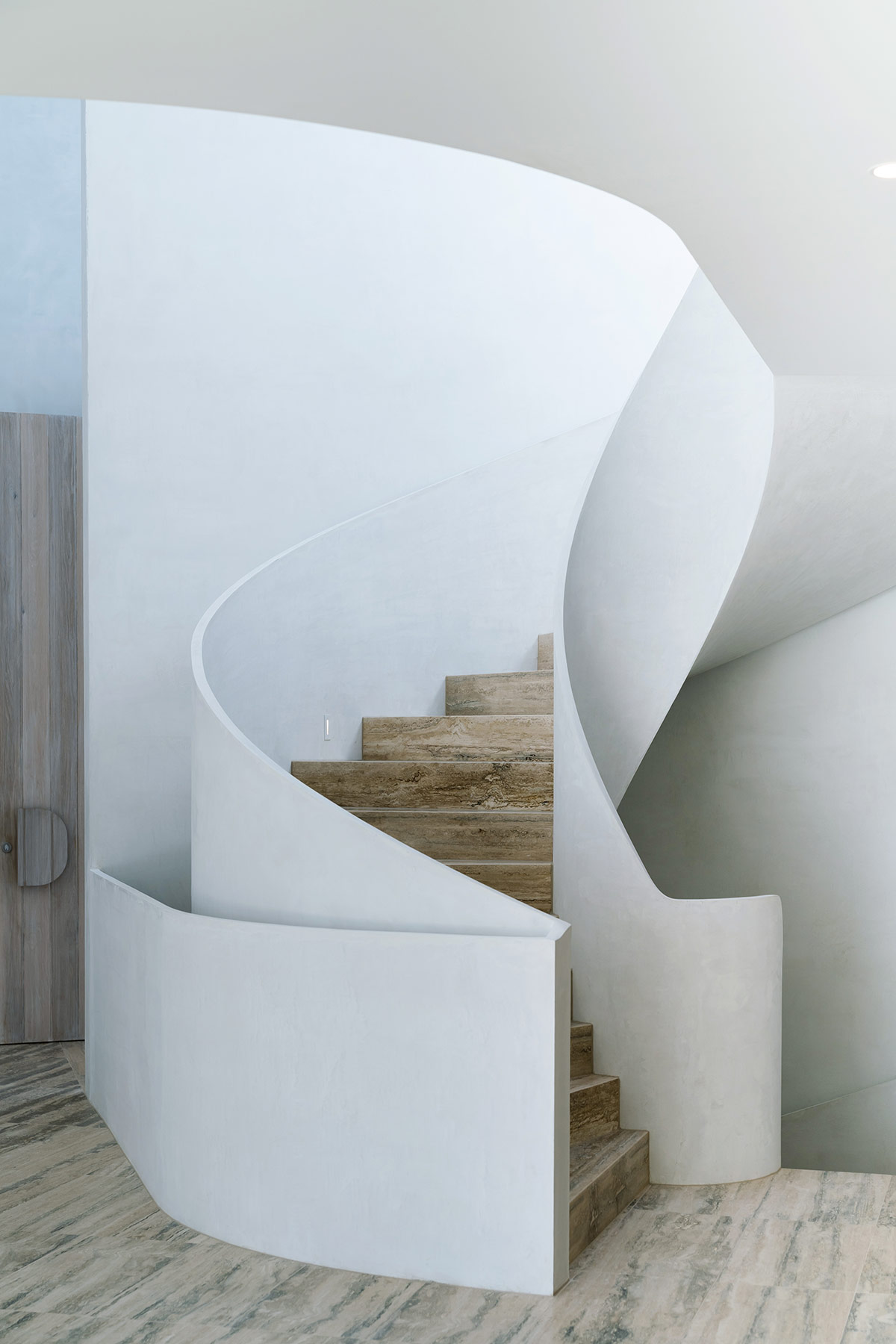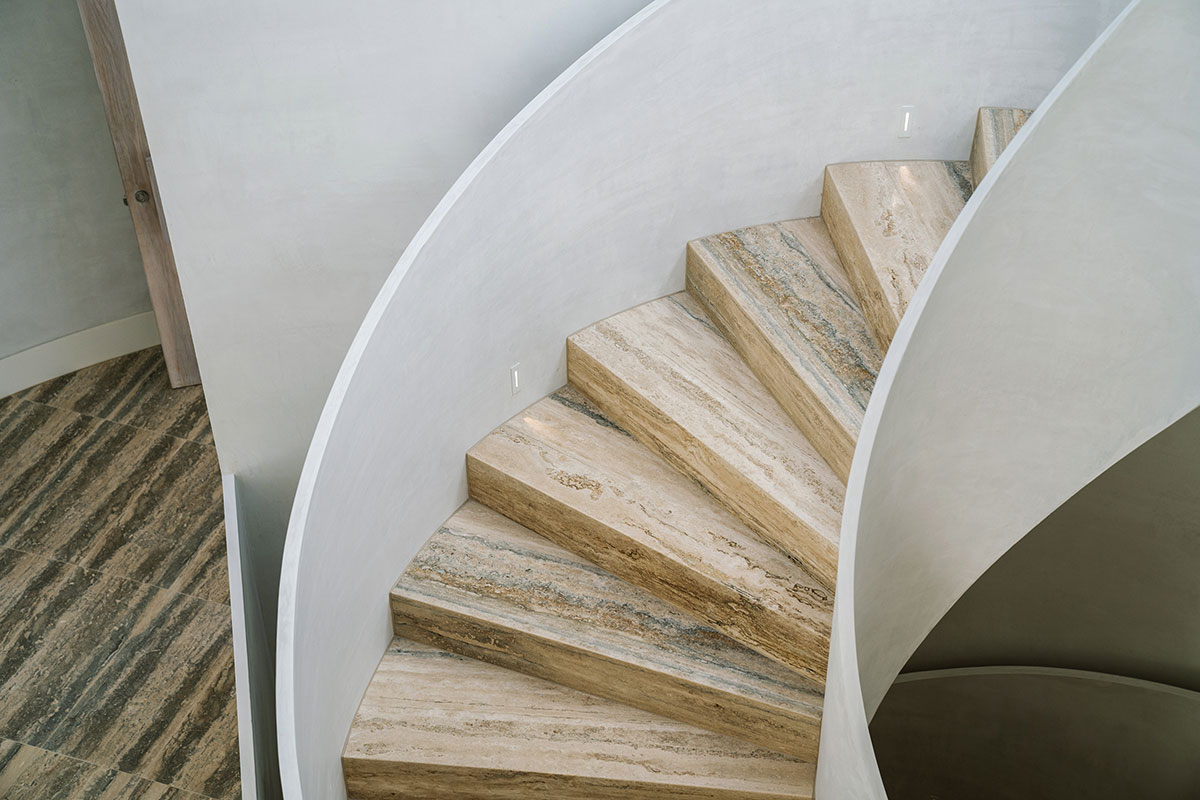 Connecting all three levels is this sculptural staircase situated directly below a circular skylight that allows natural lighting to flood through the heart of the home. The stairs are almost an artwork in themselves and create a hero focal point, directing you to each space in the home. Sure there's a lift, but we'd rather take the stairs.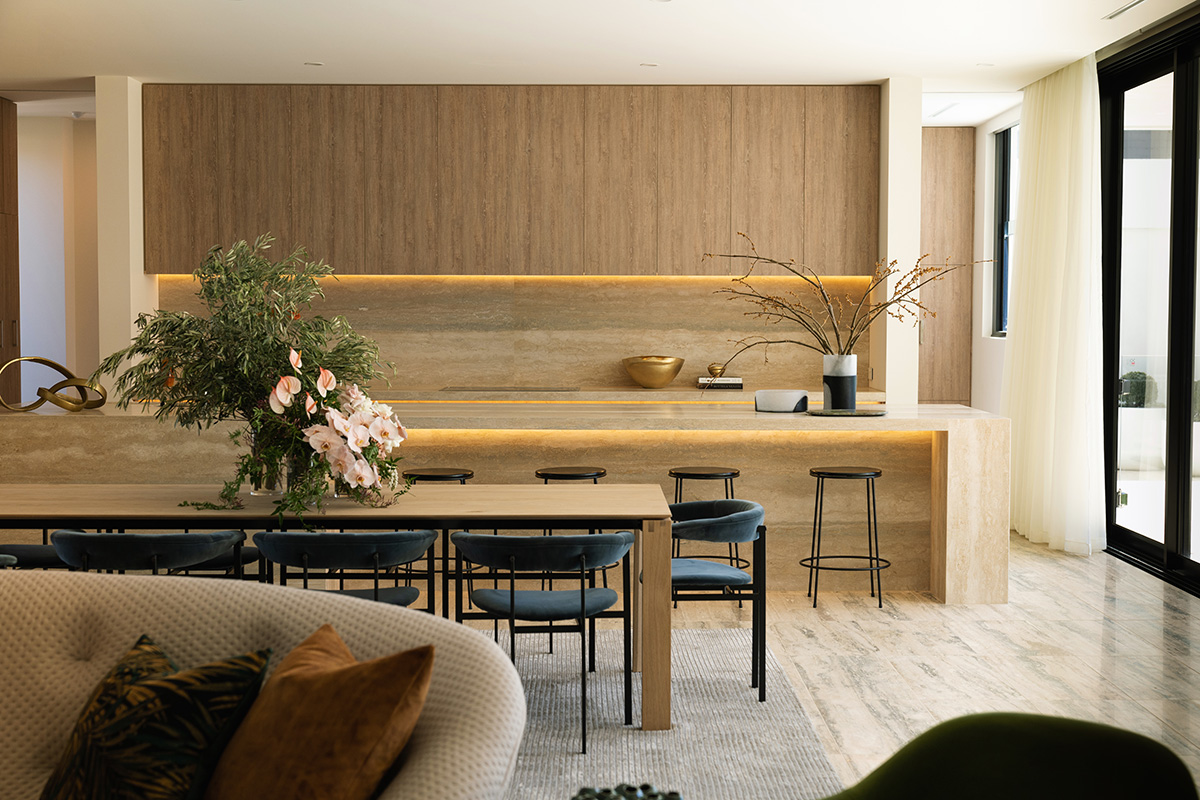 The master suite, apart from having two separate walk-in robes for him and her, also has its own living area and bar, and a distinctively huge bathroom with double sinks, a huge bathtub, and a huge shower area. Absolutely insane!
Down on the lower basement level lies a massive garage which officially fits 5 cars, but we think they're just not trying hard enough 🙂 Not too far from this is the epic bar and wine cellar that opens up onto a generous home cinema. Creating the perfect den and hangout spot, with an office around the corner that just screams Mad Men!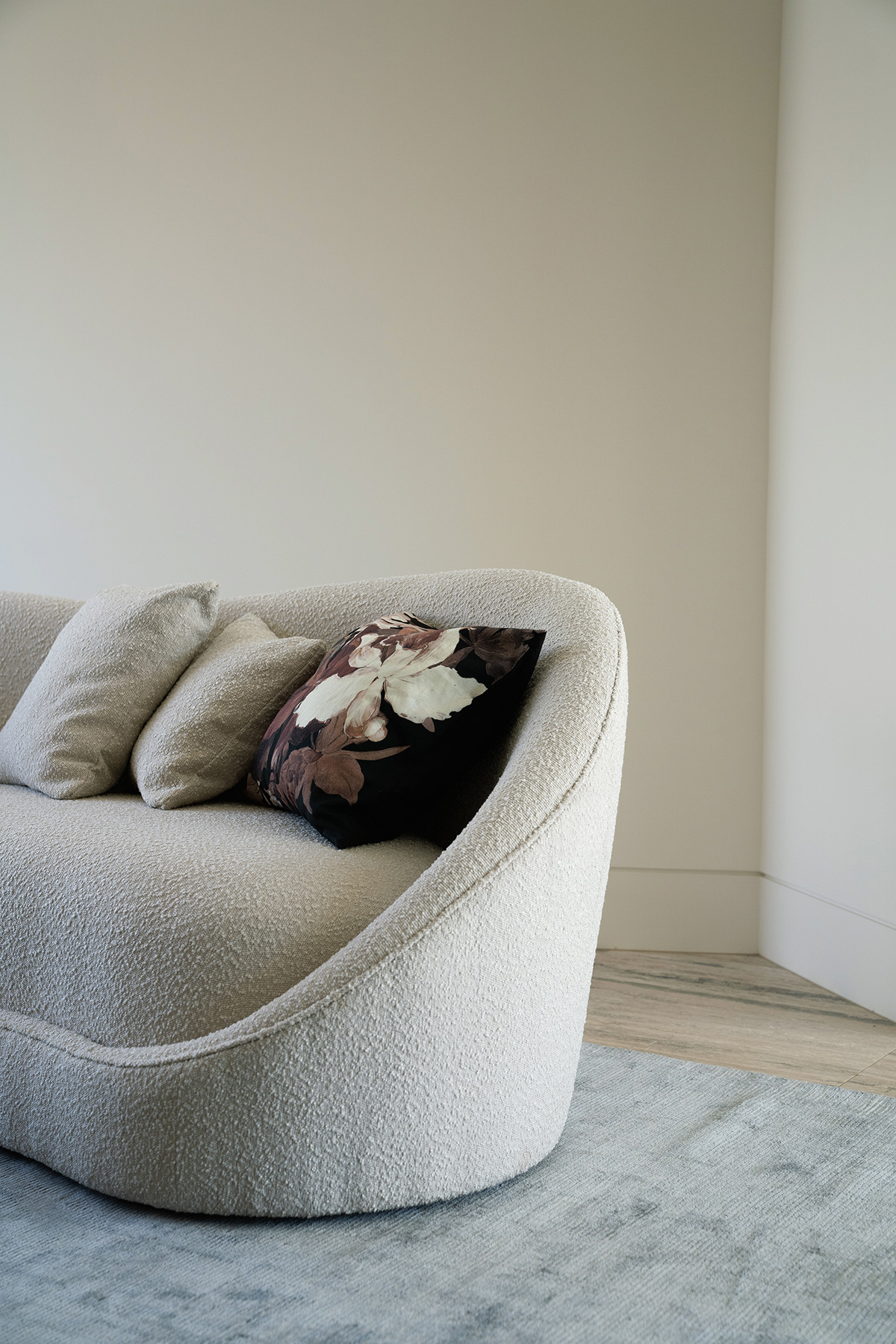 This home has curves in all the right places,  it's also got one of the most enviable postcodes in Melbourne plus it's been designed with a very luxurious lifestyle in mind. More champagne anyone?
Photography by Jonno Rodd
Video by Hunting for George