What do you do when you jet off to Bali to get hitched and take a month long vacay? You pack your camera gear and get some work done apparently.. Clearly I don't know how to honeymoon. But I gotta be honest, I've got no regrets because I got to visit some incredible spaces that I now have the pleasure to share with you all!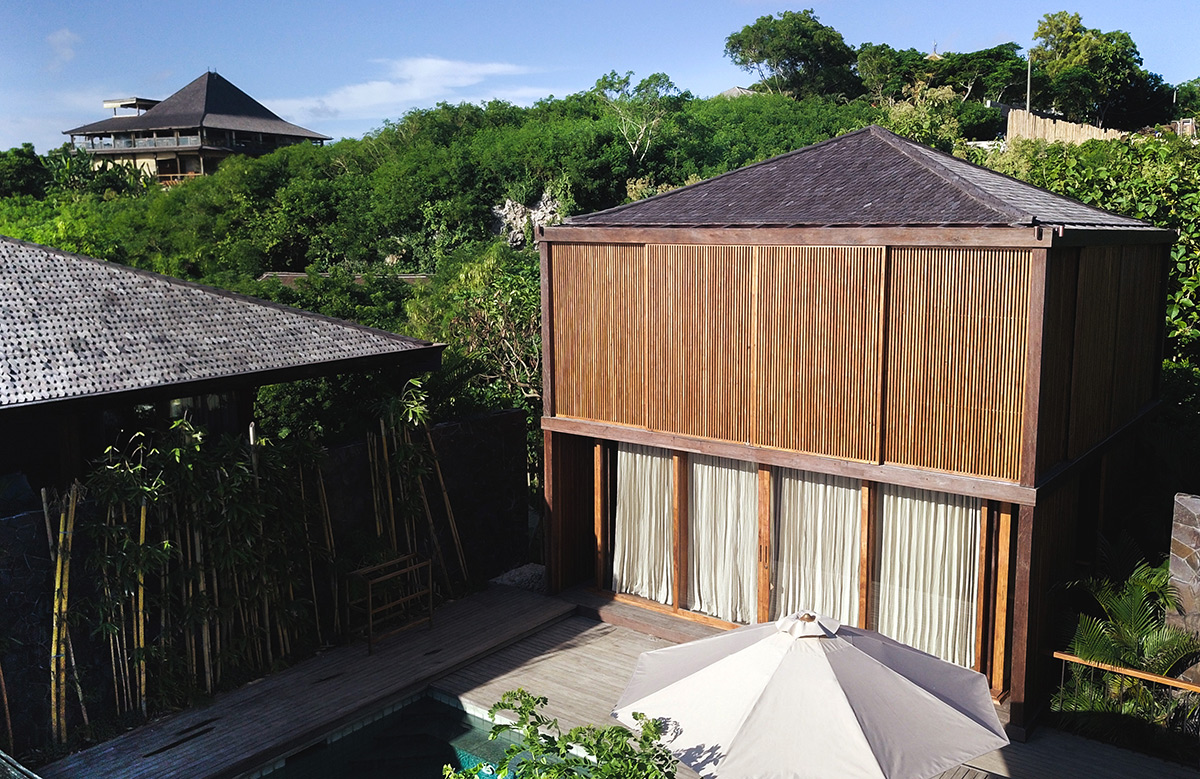 First up, I headed to Uluwatu Surf Villas to take a tour of their new Ocean View 5. It's quite the fortress. From the outside it looks like a boarded up timber box but once inside all is revealed. I must admit I was quite surprised with the overall feeling this villa had. It was very dark and moody, which is often not what I would associate with Bali. Think more 'red wine on the couch' rather than 'pina coladas on the deck'. Don't get me wrong, it still embraces tropical Bali life but it does so with some seriously handsome swag.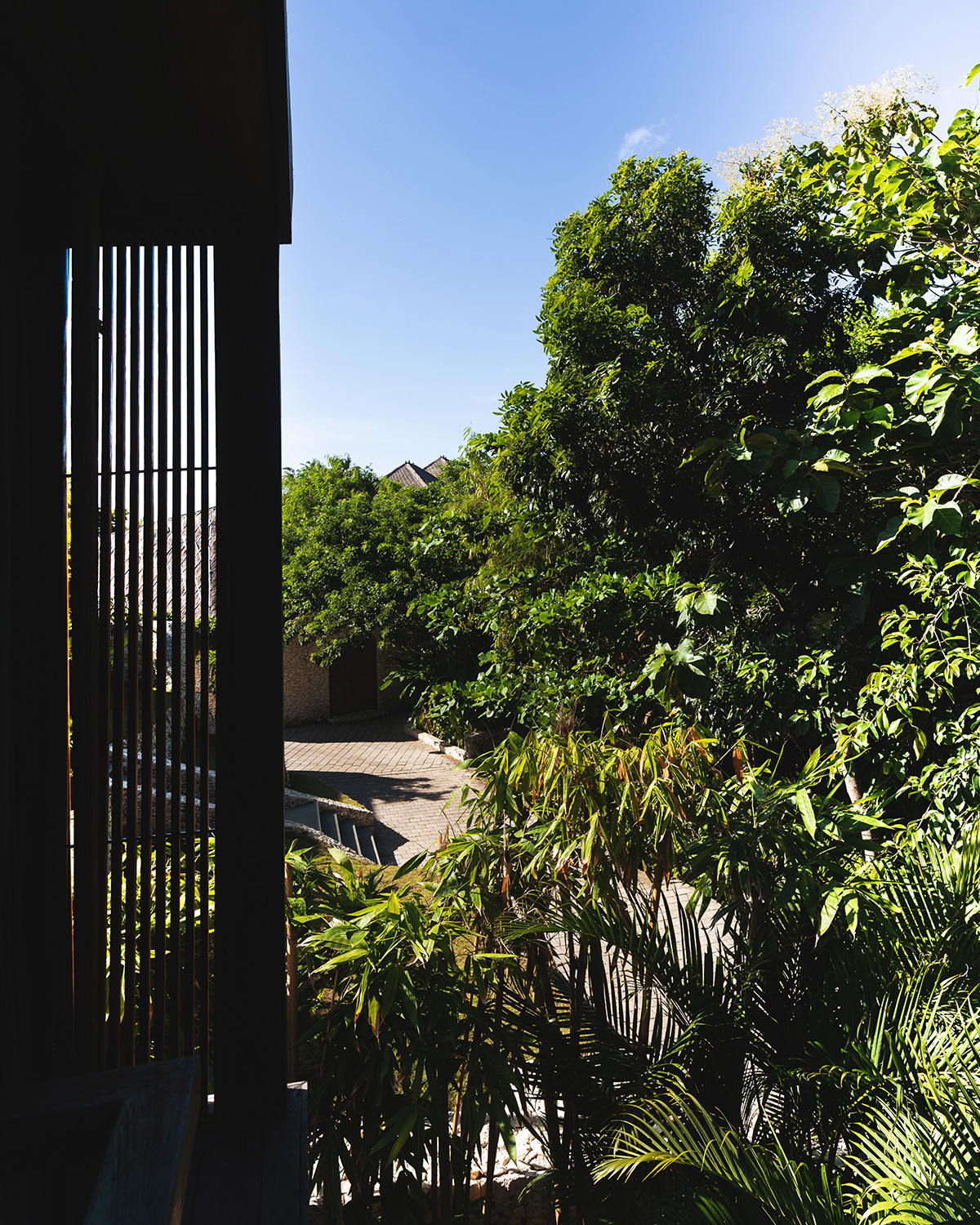 The villa uses a lot of local reclaimed timber and that is definitely the hero of the space. The main attraction though is the timber panelling wrapping around the exterior and making way for those incredible sliding doors, that let the outside in.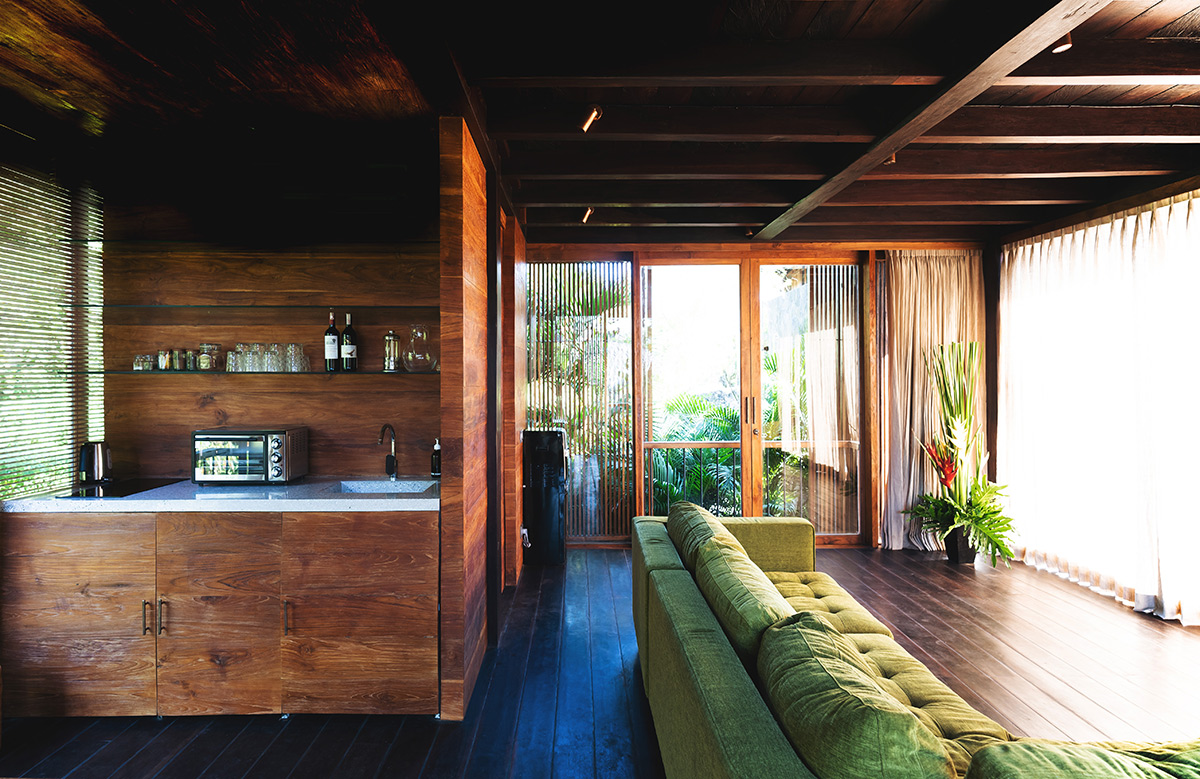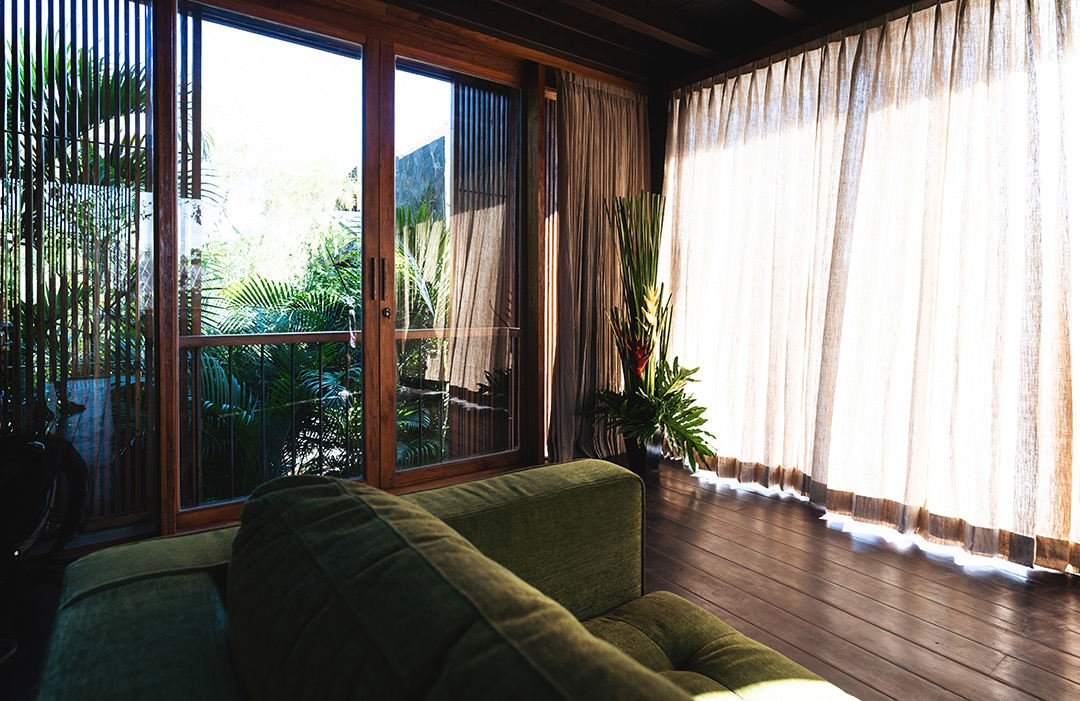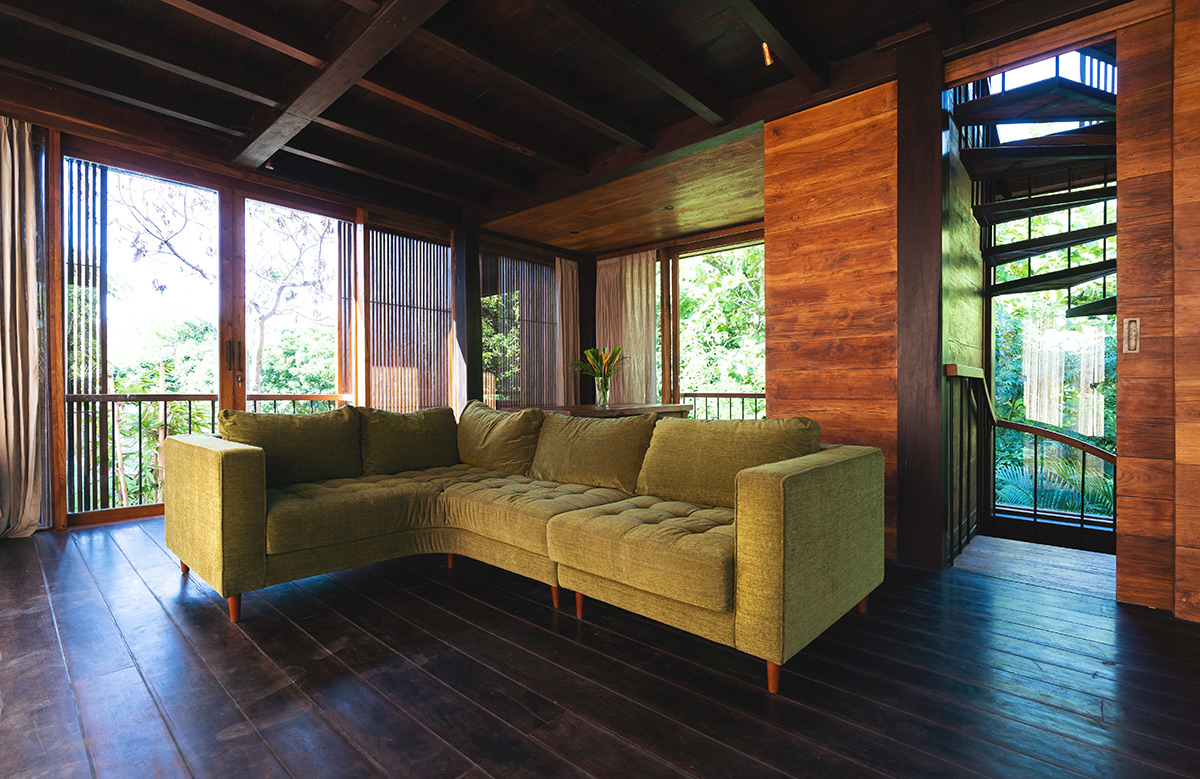 The main floor is a modest sized open plan living, kitchen and dining that overlooks onto the pool. A central timber and steel staircase connects you to the bedrooms and all three levels. Ascending to the top level you are hit with a spectacular view over Uluwatu. The timber panelling creates fine lines across the room, forever changing with the sun. The view extends across all 4 sides of the level and as you walk through the door to the bathroom at the rear you are confronted with a full floor to ceiling window that transports you straight into the dense lush jungle behind.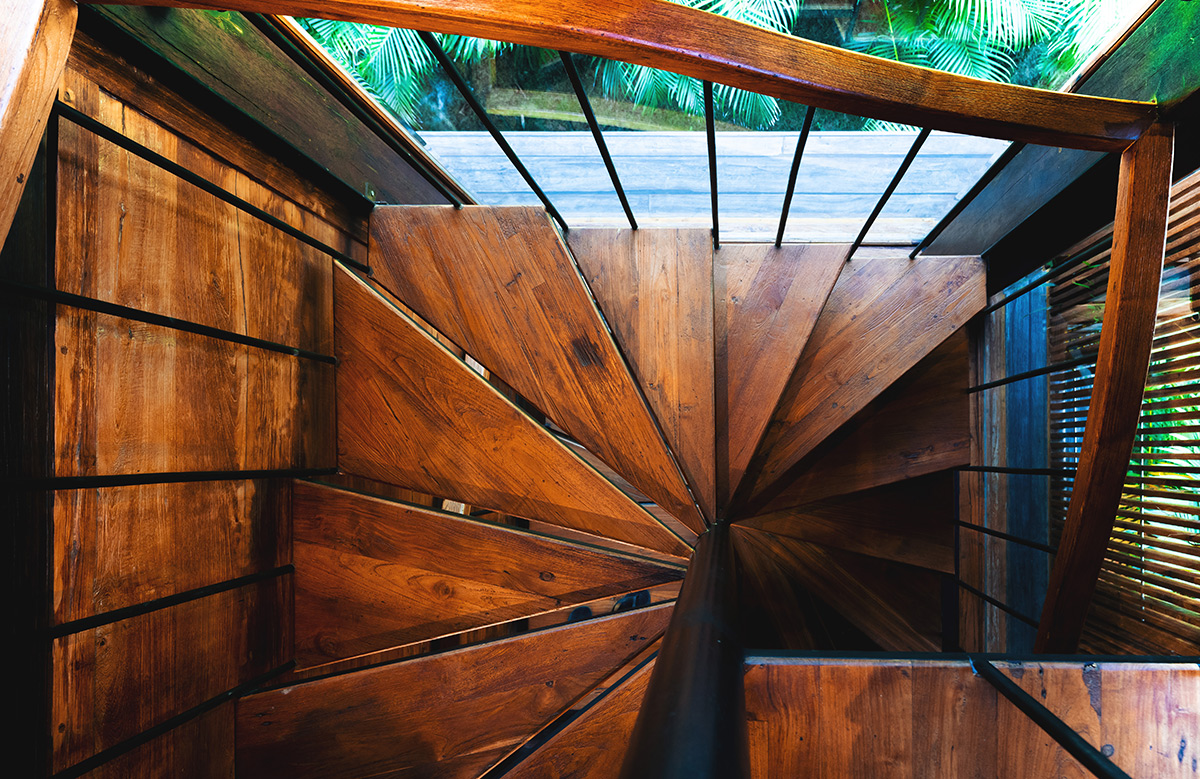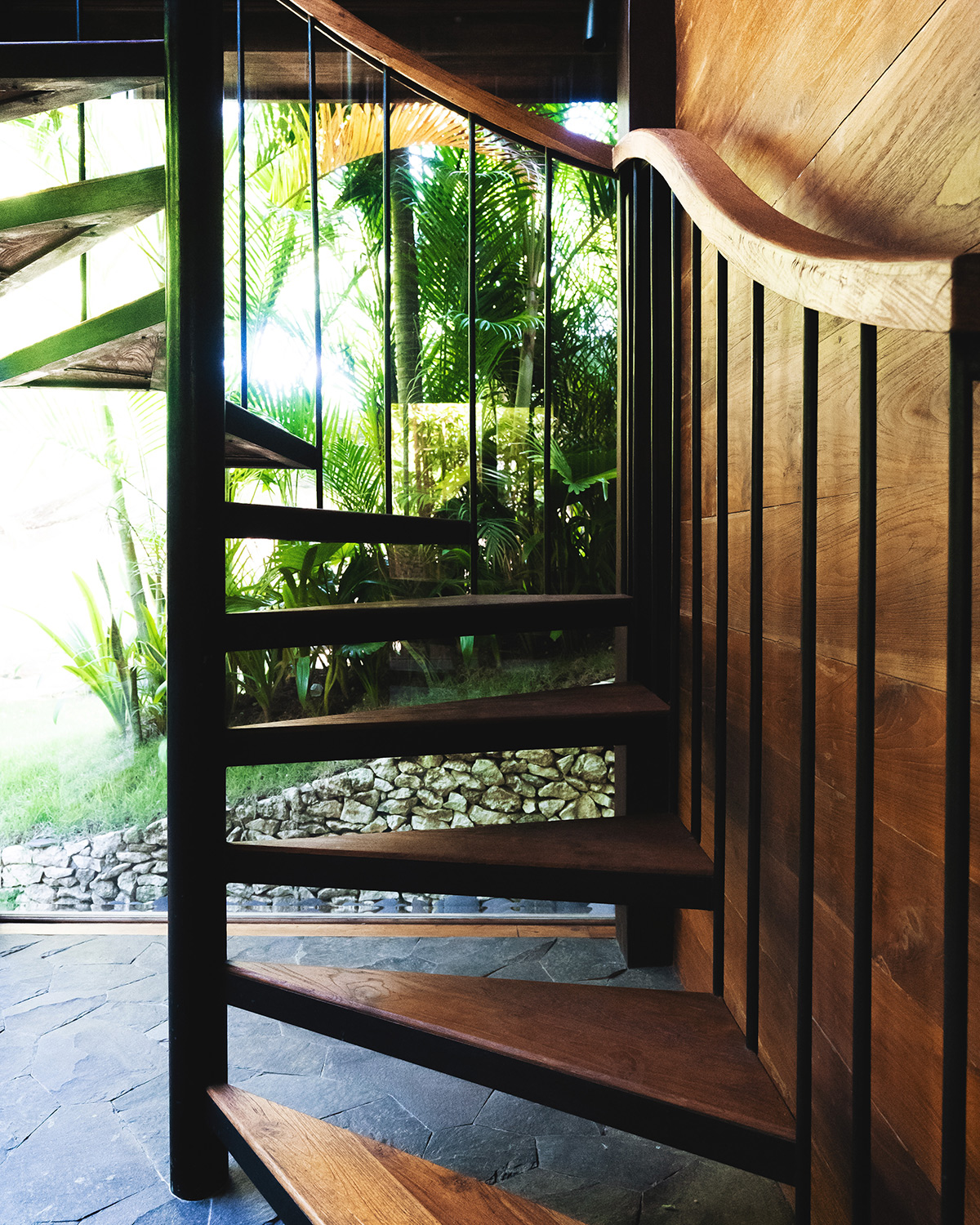 Linen curtains play a big part in the interiors as they are styled throughout. And I really do mean throughout! I have never seen linen curtains in a shower before until now, if you're confused… make sure you watch our video of the full home tour to wrap your head around it. The application of linen is important, not only does it soften the masculine heavy tone of the wood but also creates privacy and a practical screen for the heat.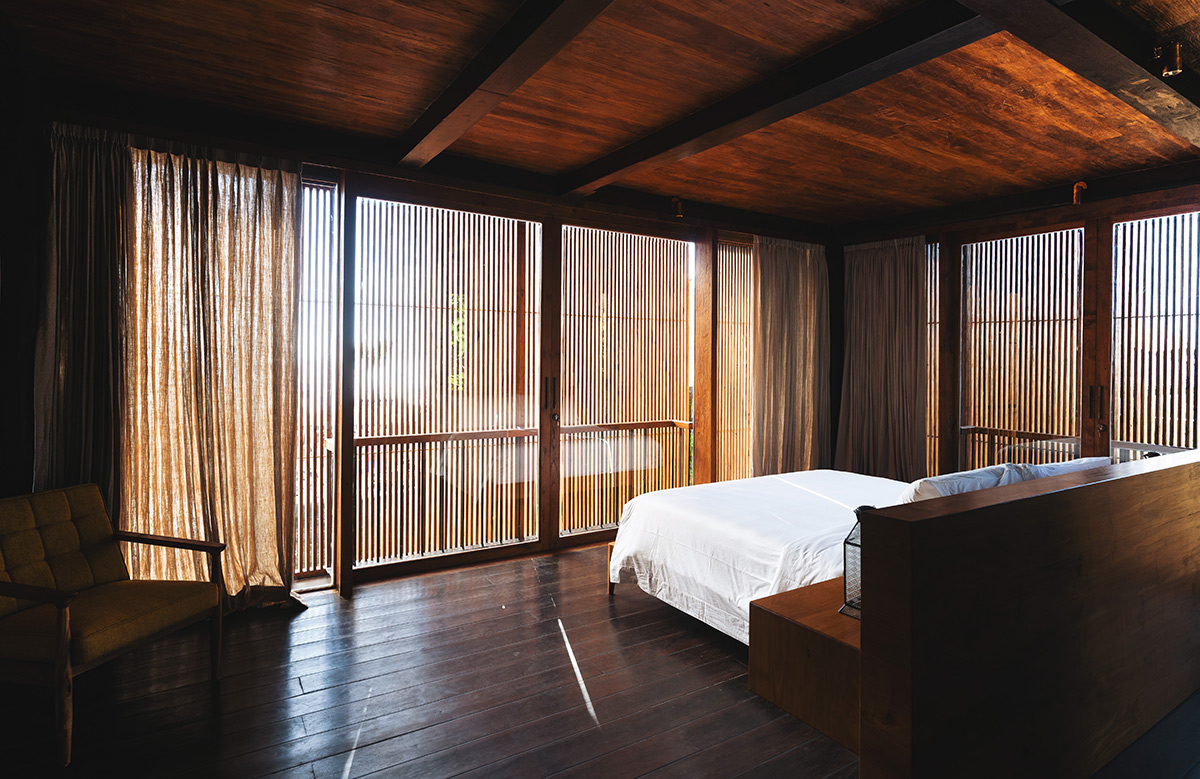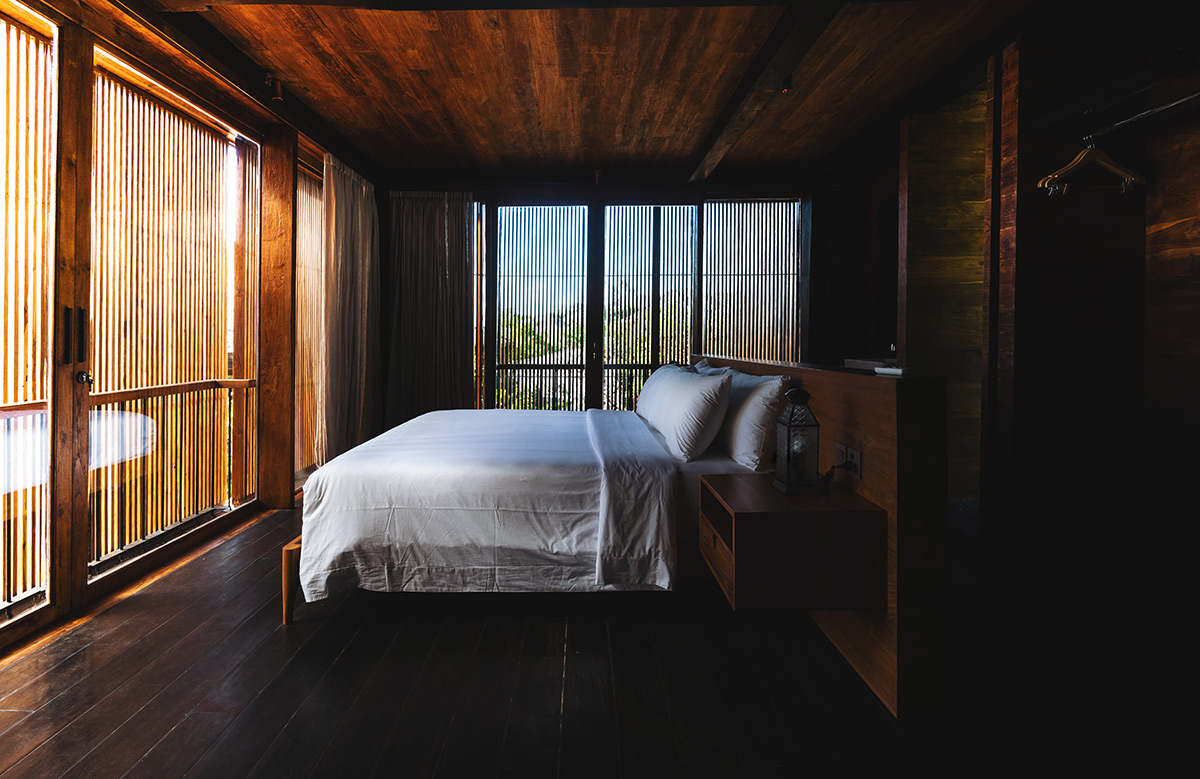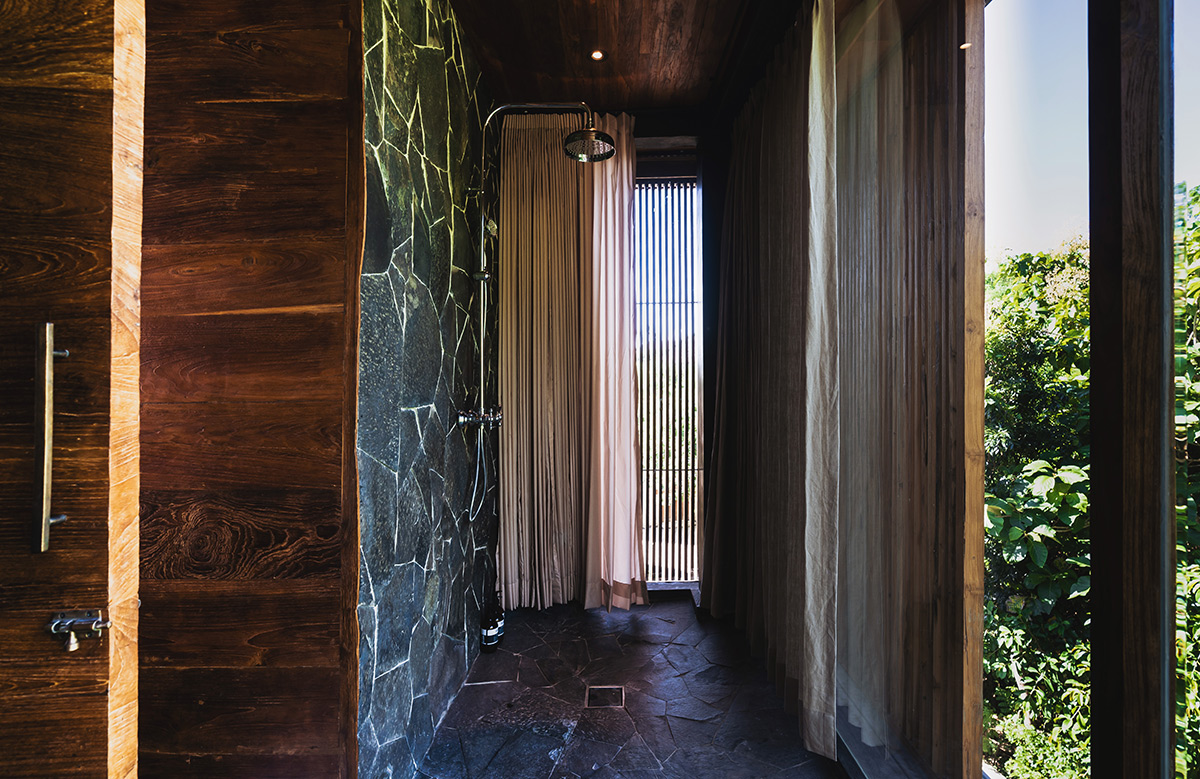 Speaking of heat, it dissipates as you descend toward the lower bedroom. Scratch that, not bedroom, more like cave. This sunken level takes you to a different world, with irregular dark stone floor and walls that are hidden by the surrounding bamboo and palms. The bathroom on the lower level is dark and moody, extremely private and a total escape.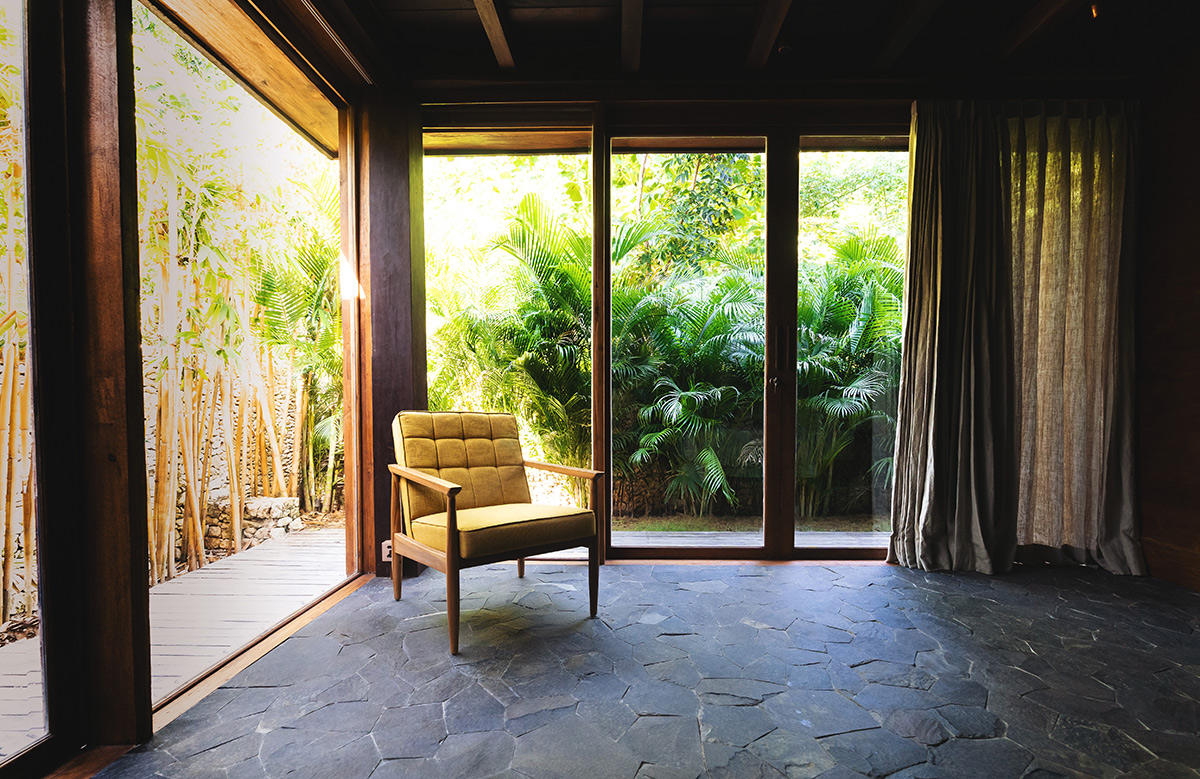 The Tower Villa is the first in a series of new accommodation options at Uluwatu Surf Villas and there are more architecturally designed homes currently in the pipeline. We were lucky enough to take a tour and get a preview of some of the new designs that will be available to stay in soon. Let's just say we're going to need to head back asap for another epic let us in tour!