So you've got your nice sofa, an awesome elegant rug, happy walls with rad art prints, but still feel like something's missing from your living room? Coffee table, perhaps? Yes, these industrious pieces of furniture have the potential to be so much more than a huge tray for your accumulated stuff!
When it comes to interior styling, some argue that coffee and side tables are the focal point of the living room, not the couch or the sofa, and we can see where that's coming from. With some really nice accents, like vases, bowls, trays, and potted succulents, it's hard not to stare at these pieces of furniture.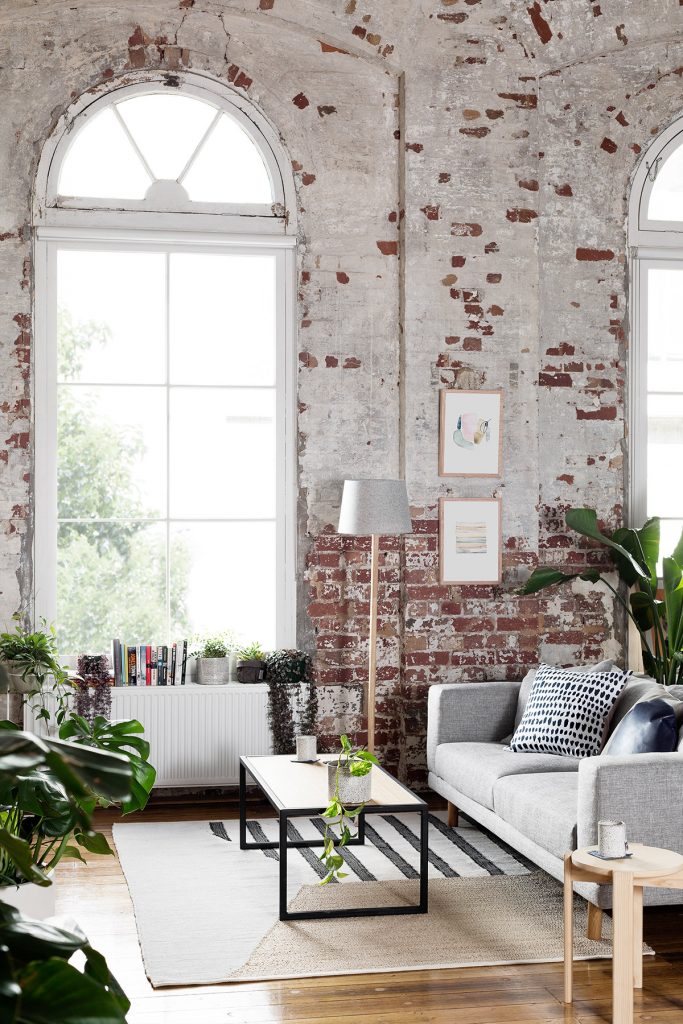 We also love how these tables can be both stylish and functional at the same time. Side tables or an end table keep things like your cup of coffee or favourite book within reach. The coffee table pretty much does the same but on a larger scale, since more people can reach for what's on it, like a bowl of popcorn or a tray of drinks. Today we will be showing you ways on how to style with these versatile tables, including what and what not to do when finding a new one.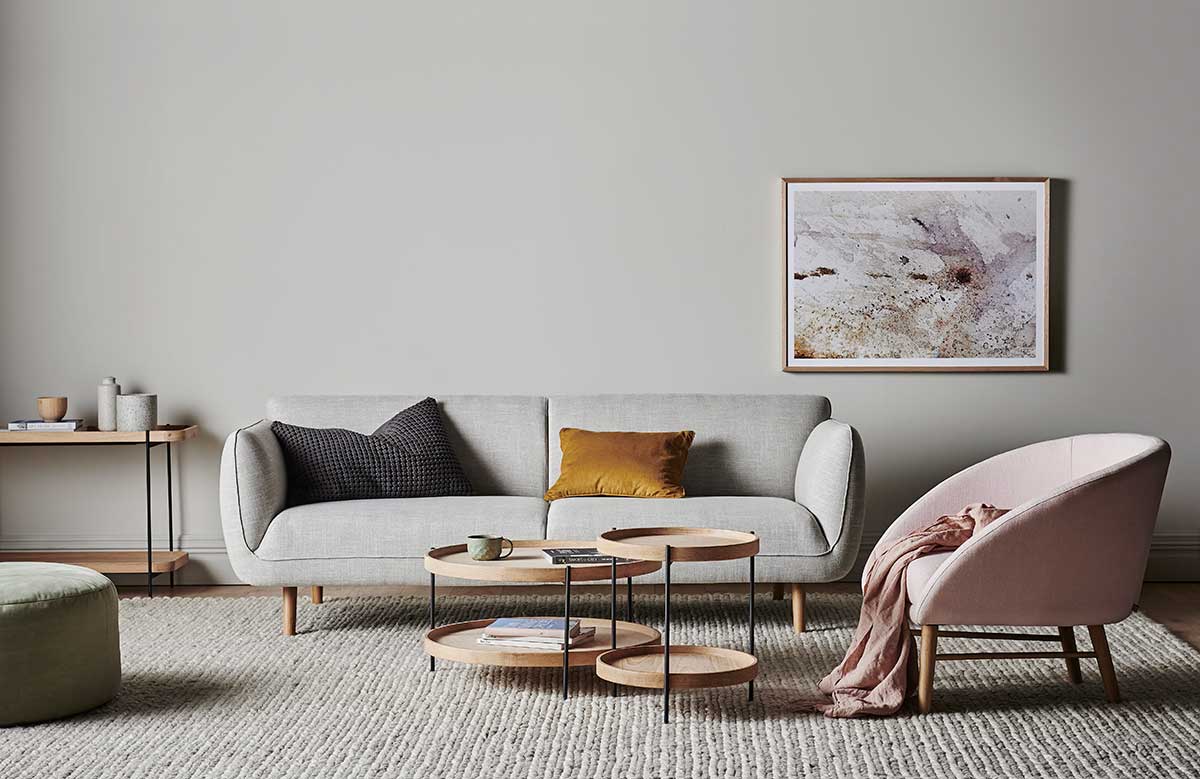 Balance is the Key
Scale
Proper scale, proportion, and balance is the secret in making any space visually appealing. The size of pieces relative to one another and the size of the space is their scale. A perfect balance between a unique combination of different furniture and interior decor helps create a harmonious atmosphere throughout the space.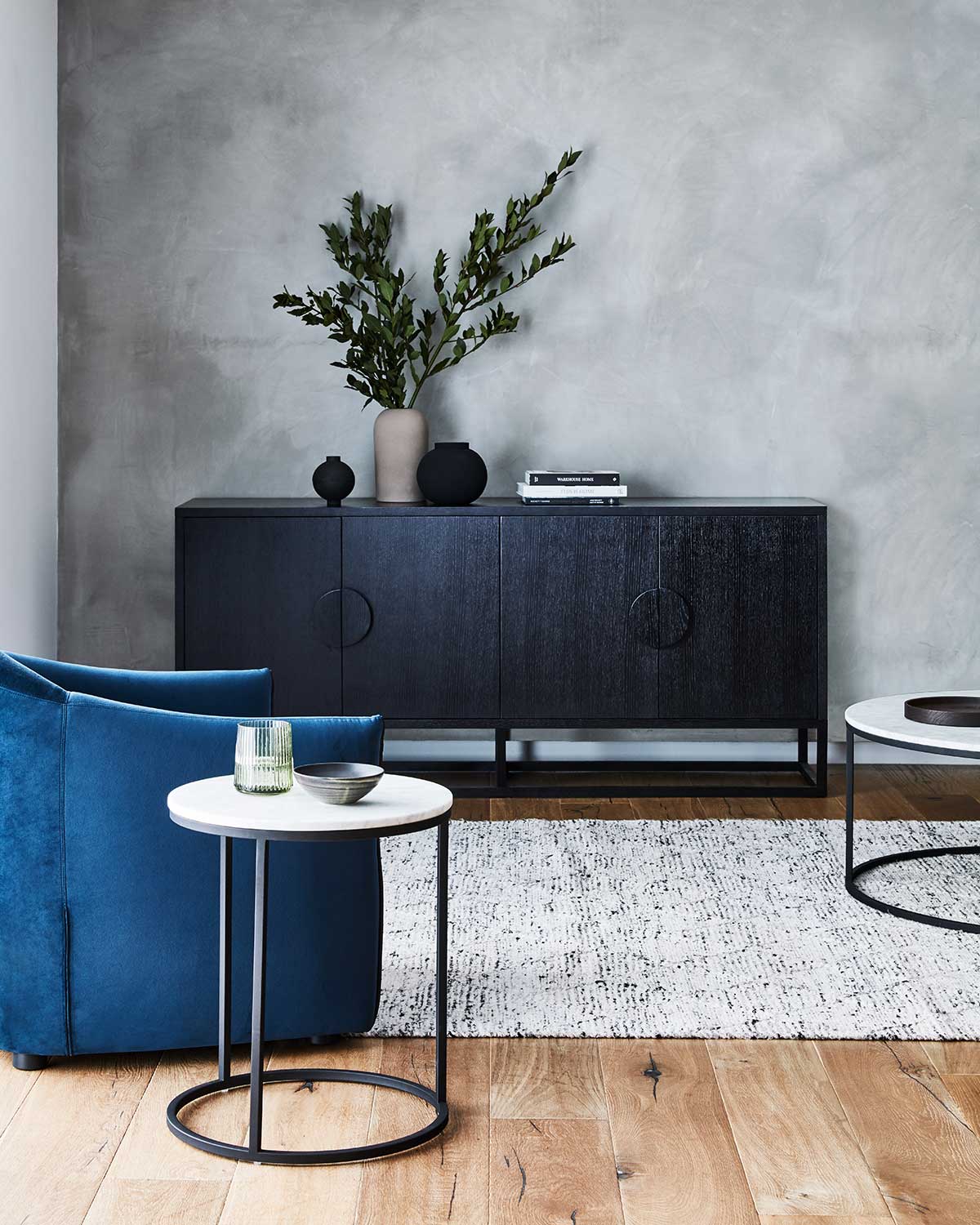 Tall tables definitely won't look good when paired together with a low and flat sofa. An oversized couch paired with a small square table will also not fit together. Consider how all your existing furniture pieces can at least compliment each other in scale, then you can start arranging the tables from there.
Generally, you'll want your coffee table to align as best as it can with your sofa's seat height. With regards to length, the table should be at least 1/2 to 2/3 of the total lengths of your sofa. For those who have a sectional with a chaise, something shorter can work perfectly within the L-shape space. Check the diagram below for reference: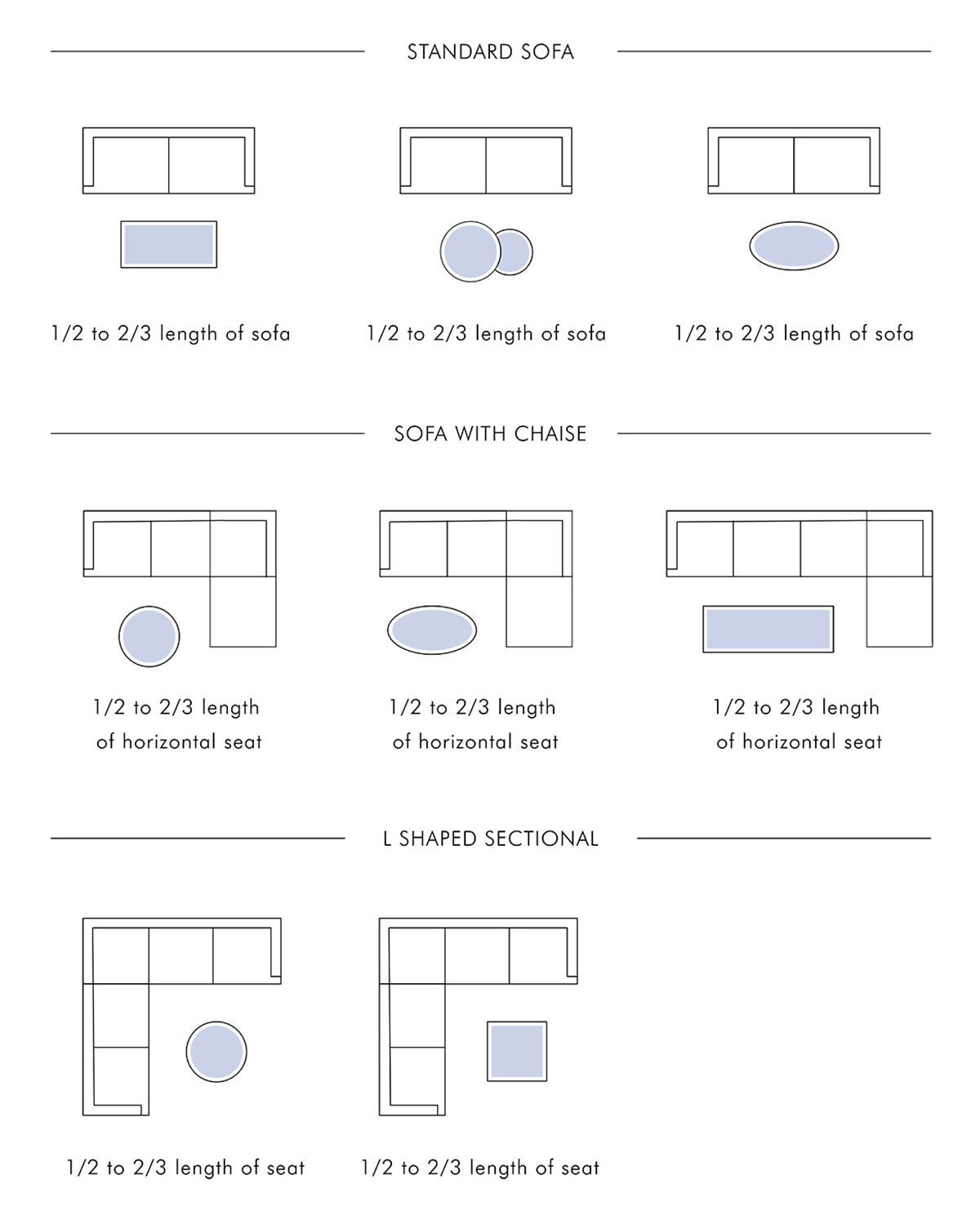 Shape
Round vs Square or Rectangle? There are a number of factors to consider when styling coffee and side tables, one of those is the shape. Before you try to incorporate a new table on the furniture mix, consider the size and shape of the existing set.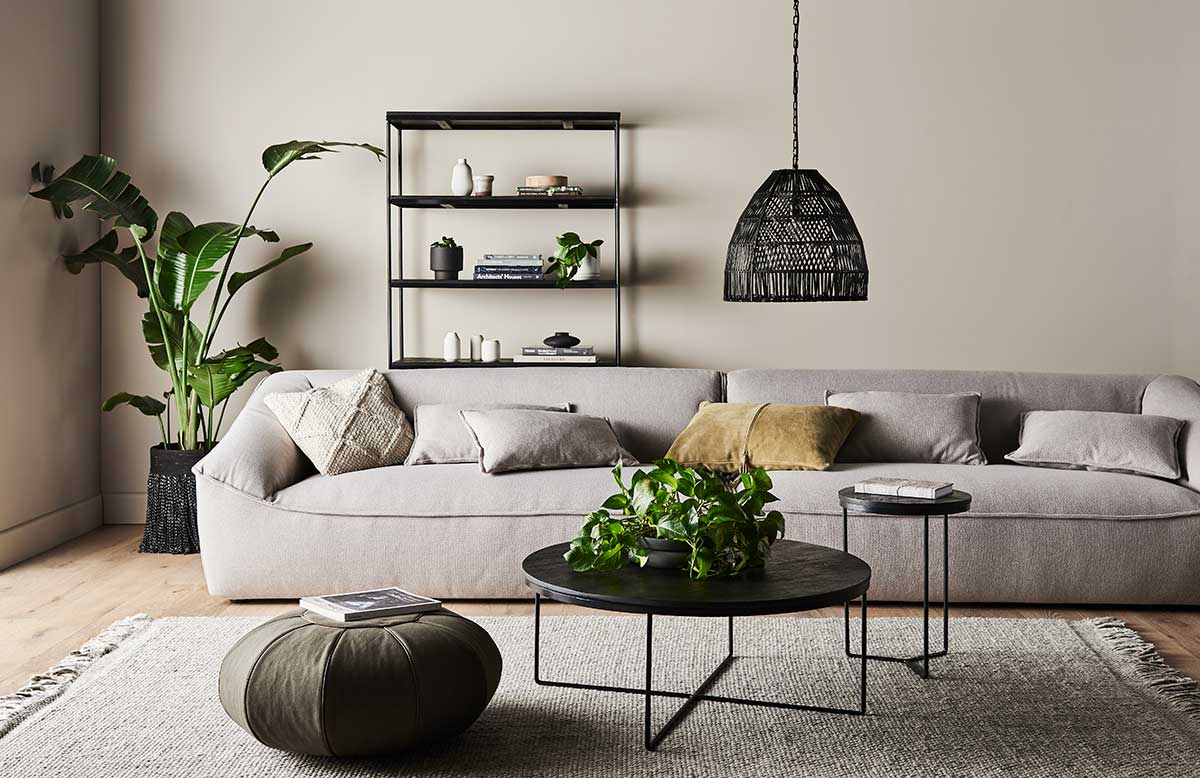 If the space looks too edgy or has predominantly harsh lines, a round coffee table may be the best option to soften up the feel of the room. Generally, these round tables may also be the obvious choice for families with young children who love to run around all day as they're much safer without the sharp corner edges.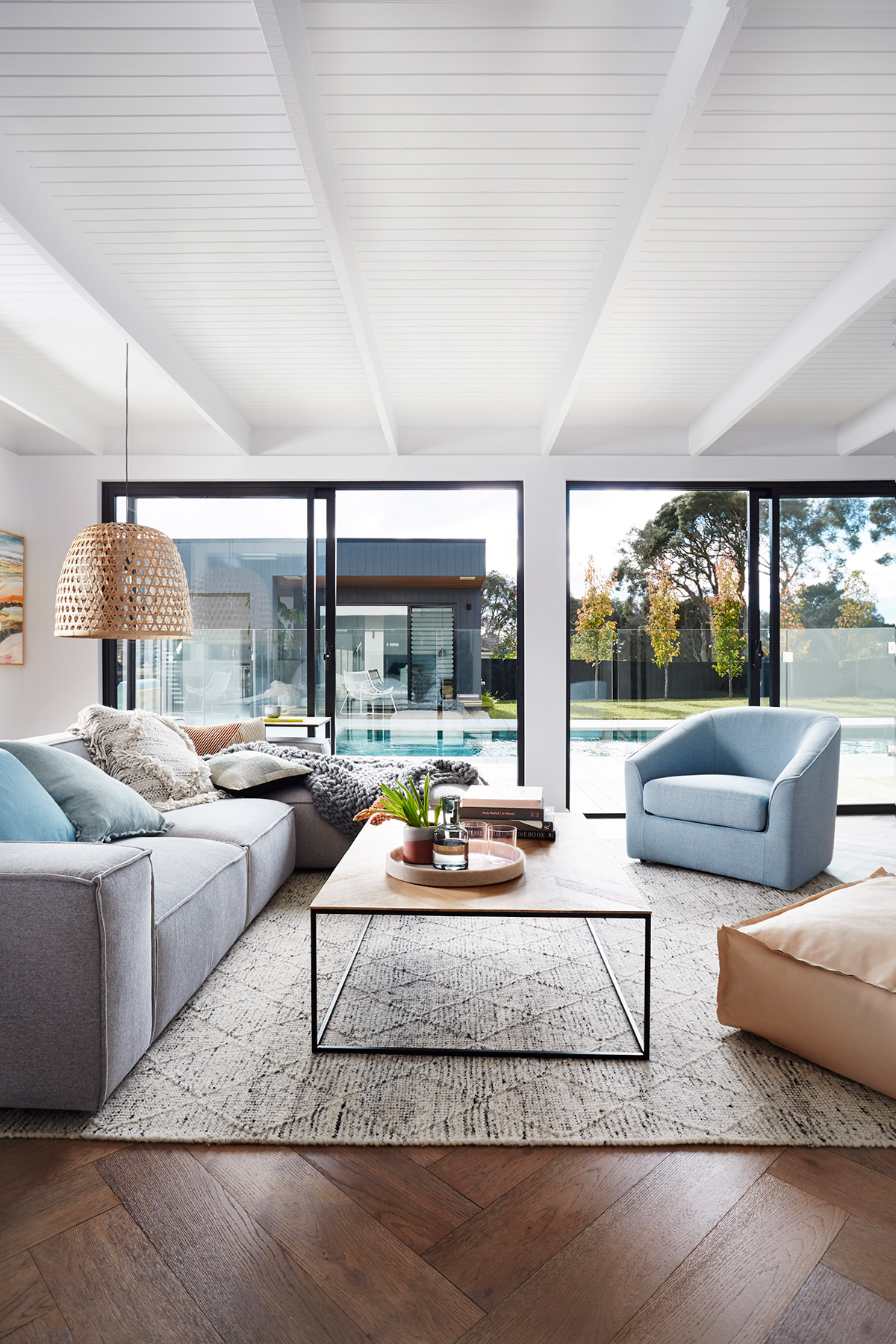 Rectangular tables, on the other hand, are perfect for setups with long sofas and large sectionals; while square tables tend to work fine in a smaller or square-like seating arrangement. Frankly speaking, it all boils down to functionality, assess your needs and weigh whether which shape suits your lifestyle better.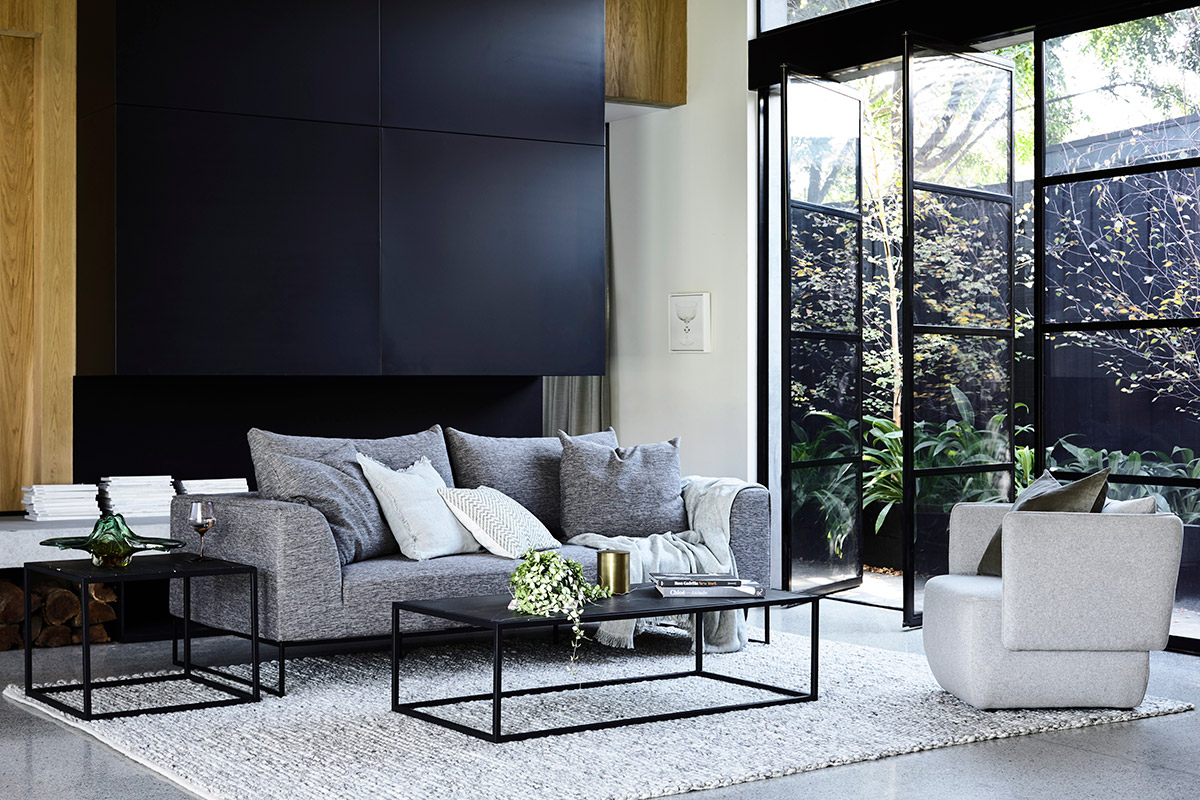 Surface Finish and Colour
Marble, Oak, Aluminum, Glass.. When shopping for a coffee table, you'll become mindful of how many options you have when it comes to material. Have a look at your interior outline, and decide what kind of finish will perfectly fit your existing design scheme. Just like in other factors, lifestyle should be the major consideration when choosing the material and surface finish for your coffee table.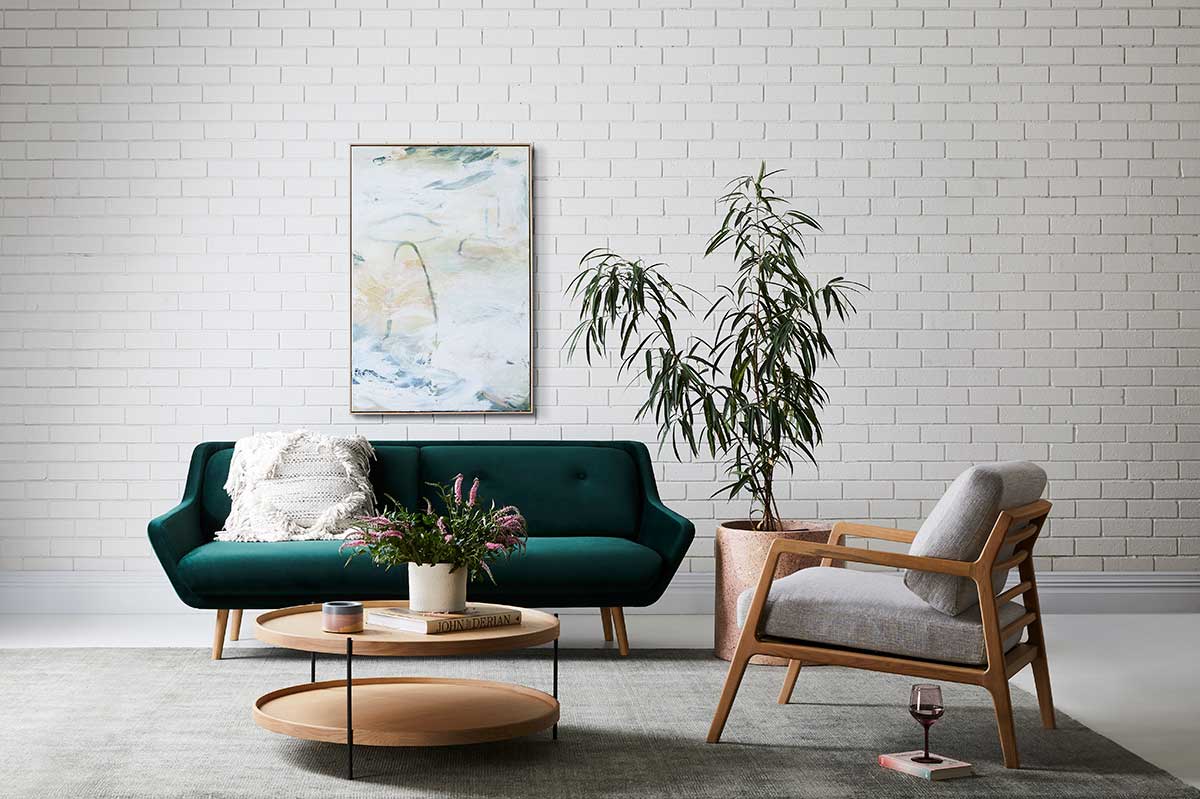 The wood surface will definitely look good in most traditional-themed rooms just make sure you have coasters at the ready for when serving drinks on it. On the contrary, marble top tables are perfect for both classic and contemporary room styles due to its timeless feel; while glass and acrylic tables may be good for modern style homes unless you have small humans then maybe stay away from the glass. Glass table tops can also be a great option when dealing with tight spaces as the transparent effect can make a smaller spaces seem bigger.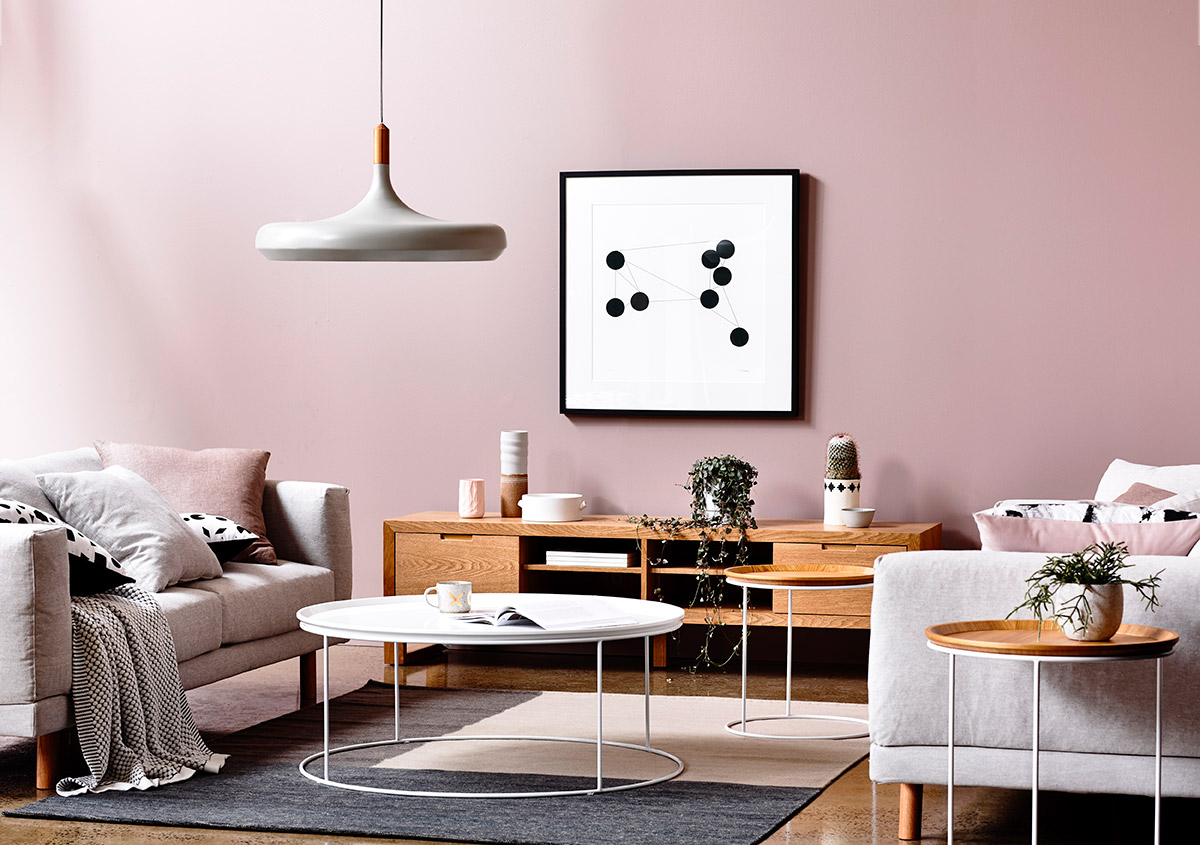 The Perfect Mix
Although there are already a lot of proven and timeless ways to style these tables including a combination of flowers, trays, books, and whatnots, there's no reason not to experiment with more creative concepts that would make your coffee and side table more exciting! Just go with what you feel, what you consider functional, and what looks good for you.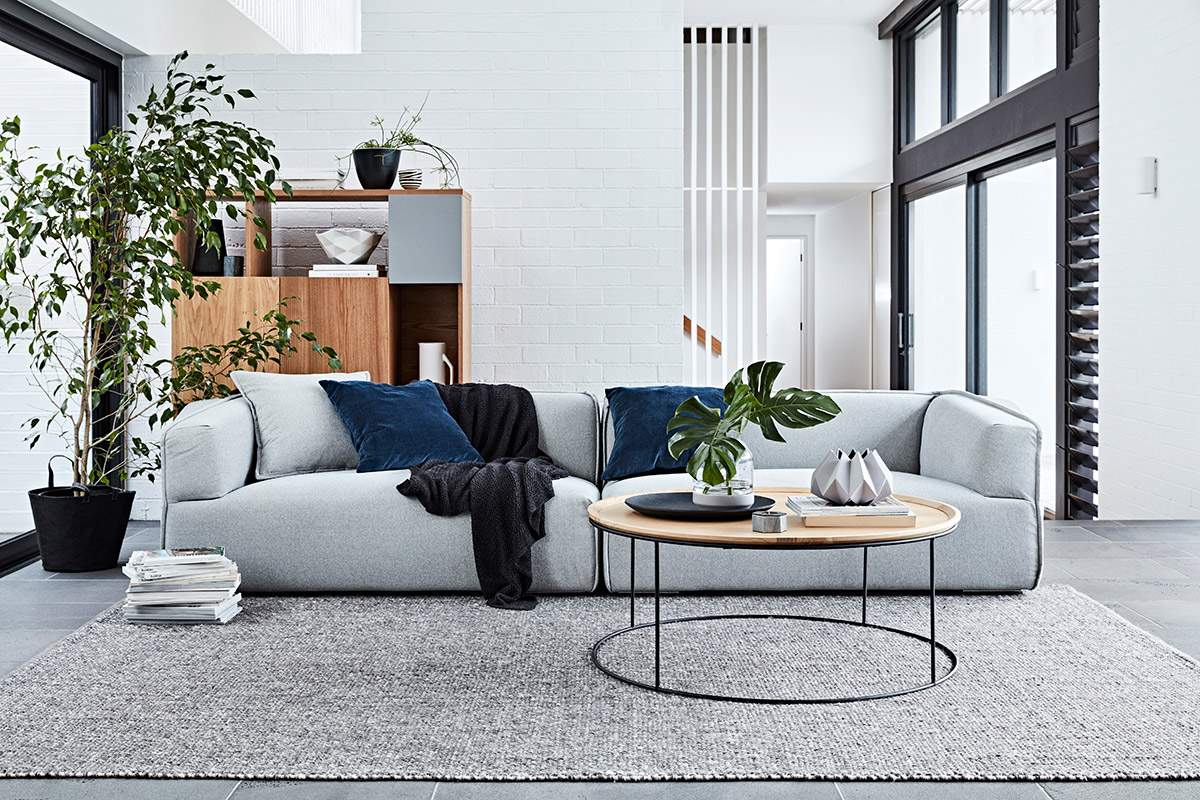 Here at Hunting for George, you'll find a lot of very interesting designer coffee and side tables that would add visual appeal to your living space. Each table has been carefully selected for its quality and unique design. Have a look at our top picks of awesome coffee and side table from GlobeWest:
ELLE LUXE MARBLE ROUND COFFEE TABLE
With an Italian Carrara marble top, the Elle Luxe Marble Round Coffee Table is just that – luxe! Its equally elegant steel base is available in a range of colour options and with two sizes available you can choose which colour and size perfectly suits your living room.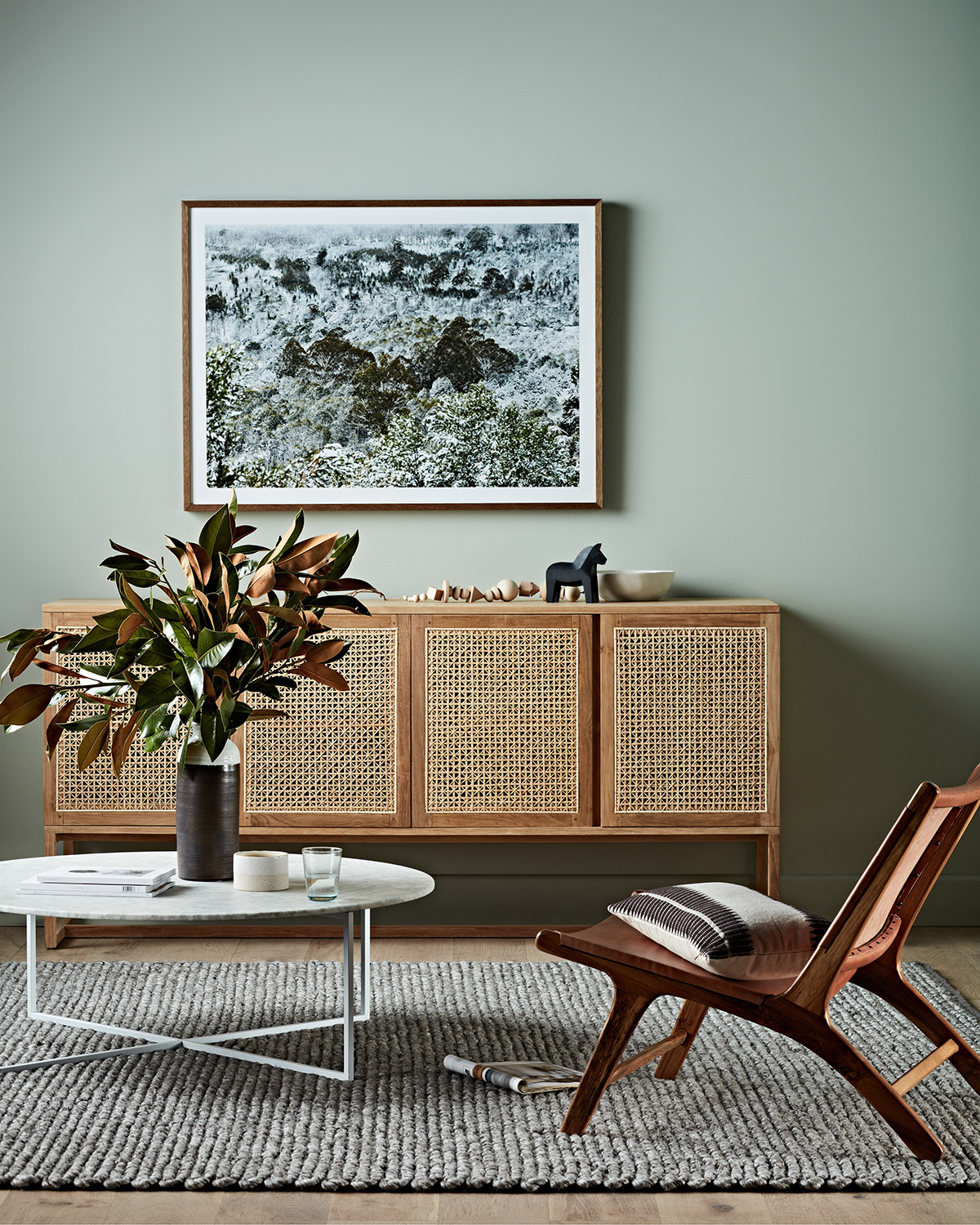 ELLE CUBE MARBLE COFFEE TABLE
Timeless and adaptable to many interior styles, the Elle Cube Marble Coffee Table is a must-have basic in a minimalist home and an ice breaker in a generously decorated space. Its Carrara marble top gives any room a luxurious enhancement.
APERTO ALI ROUND SIDE TABLE
The Aperto Ali Round Side Table from GlobeWest is the perfect outdoor all-rounder. Made from textured powder-coated aluminum, this table can surely fit in rooms of different styles.
ELLE ROUND MARBLE NEST COFFEE TABLES
Included in the luxurious marble coffee table collection from GlobeWest is the Elle Round Marble Nest Coffee Table. This duo nested coffee table set is the ultimate in living room luxury! Each table features an Italian Carrara marble top and steel round legs, available in a range of colour options. Choose to style together or separate when you need. The Elle Round Marble Nest Coffee Table is all about versatility and you won't remember what life was like before it!
SOHO CIRQUE ROUND COFFEE TABLE
Straightforward and adaptive, the Soho Cirque Round Coffee Table has so much space for a centrepiece but it can also be one itself. This no-frills coffee table is all about usability and durability, presented in a sophisticated and elegant design. The circular shape is comforting and suits a range of interiors. Available in three neutral colours: Dark Wenge, White and Natural Ash.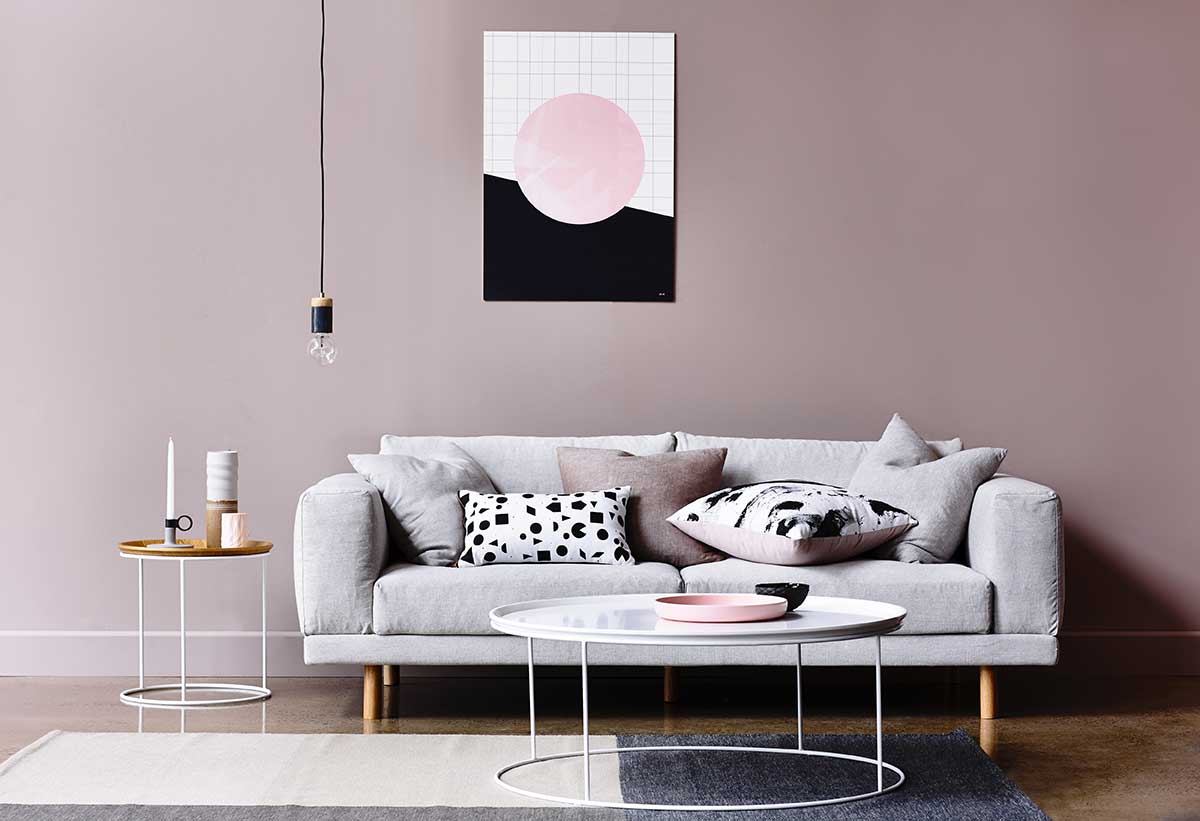 FLINDERS ROUND COFFEE TABLE
The Flinders Round Coffee Table is one of our favourite GlobeWest furniture pieces. Straight forward, simple and elegant, this timber and steel circular coffee table will happily make itself at home in a range of interiors. Available in three different colour options, the Flinders Round Coffee Table will match most additional furniture items. Easy to style and functional, you can do no wrong.
Still not sure which coffee or side table is best for you and your lifestyle?
We can help you decide! Hunting for George has a wide range of GlobeWest coffee and side table of all types and sizes so if you're still unsure which one to get, speak with our expert consultants in Melbourne by phone or send us an email by clicking here. We're here to make sure you make the right choice with your new furniture for your home.
Don't be shy, if you're eyeing off a piece and still undecided, we can arrange a visit to your local GlobeWest showroom for some inspiration. GlobeWest has showrooms in Melbourne, Sydney, Brisbane, Adelaide, and Perth, so if you feel like cruising in and checking out their latest range, just give us a call and we can arrange an appointment.