This amazing home peacefully nestled in the seaside town of Torquay screams toughness and boldness in all its edges and corners. The Torquay Beach House by Luke Fry Architecture & Interior Design is a modernistic approach on a traditional coastal pad that serves as a home for a retiring couple. It makes most of the 180-degree uninterrupted views across nearby wetlands and sand dunes and is clad with raw concrete, exposed brick, then layered with Japanese charred timber battens. Who else is digging the vibes? Let's see what's inside..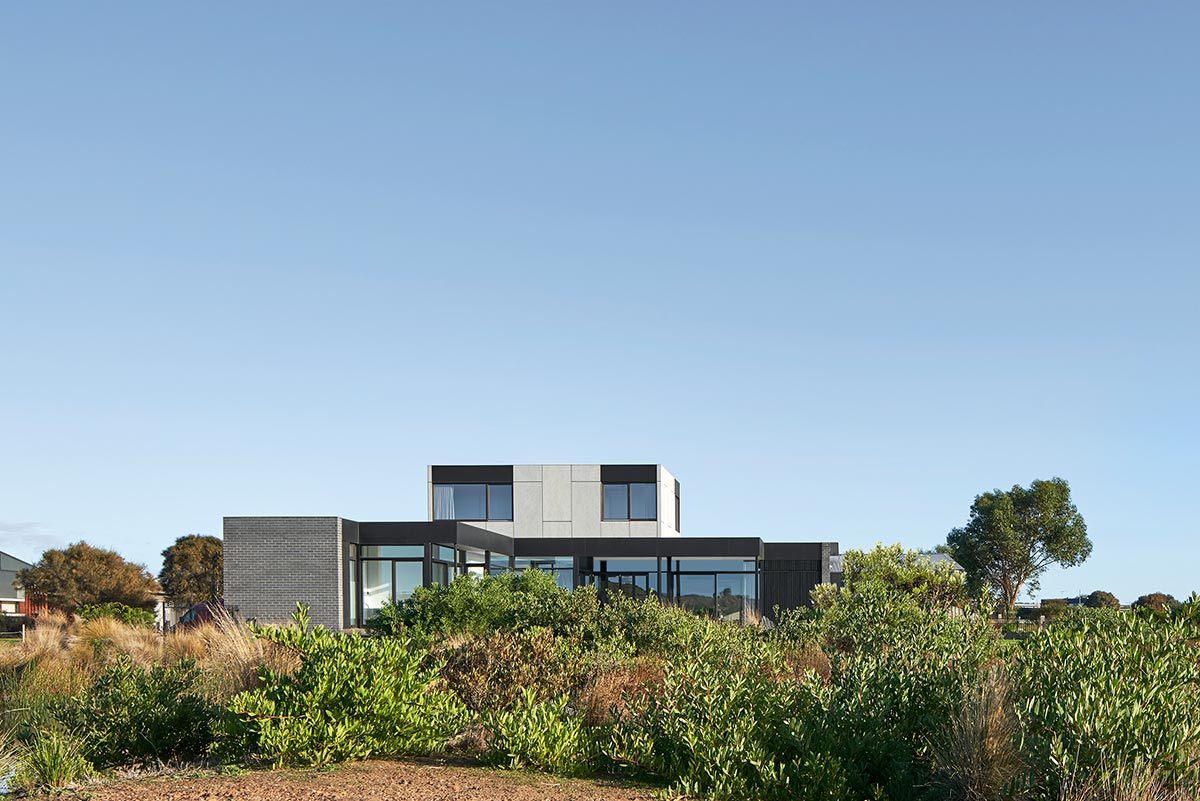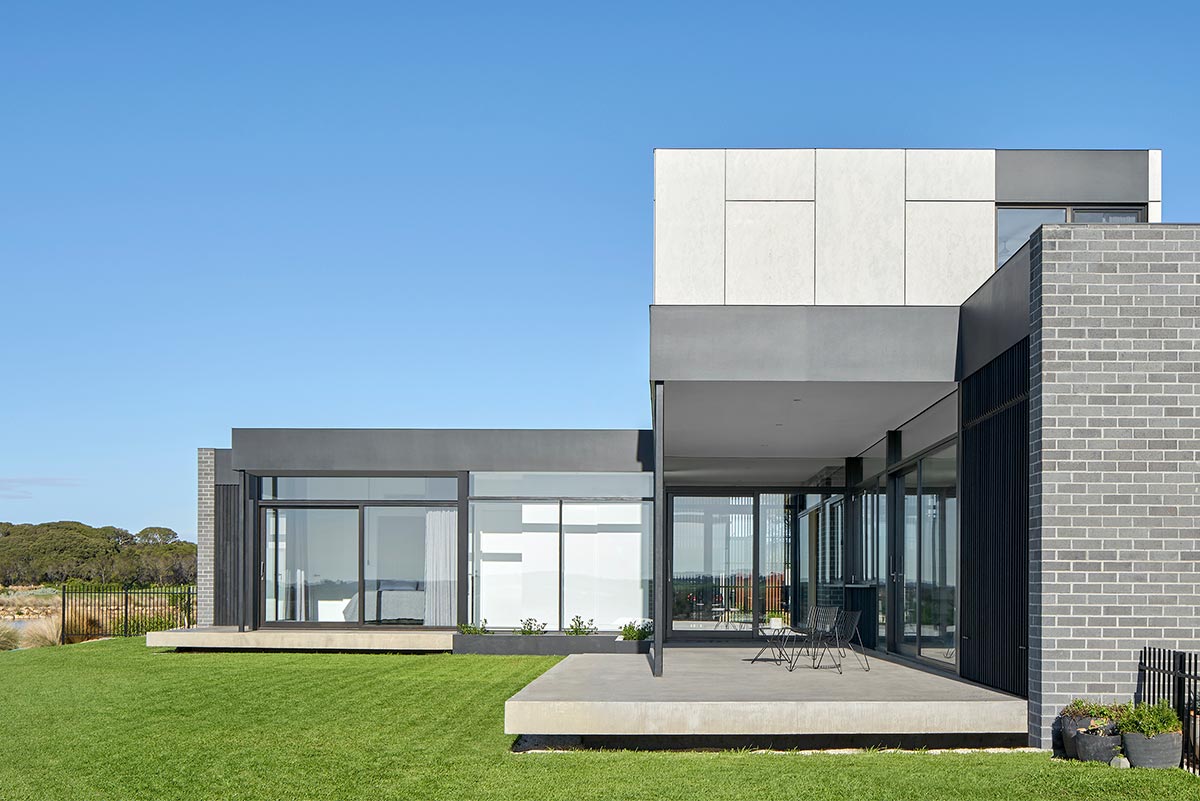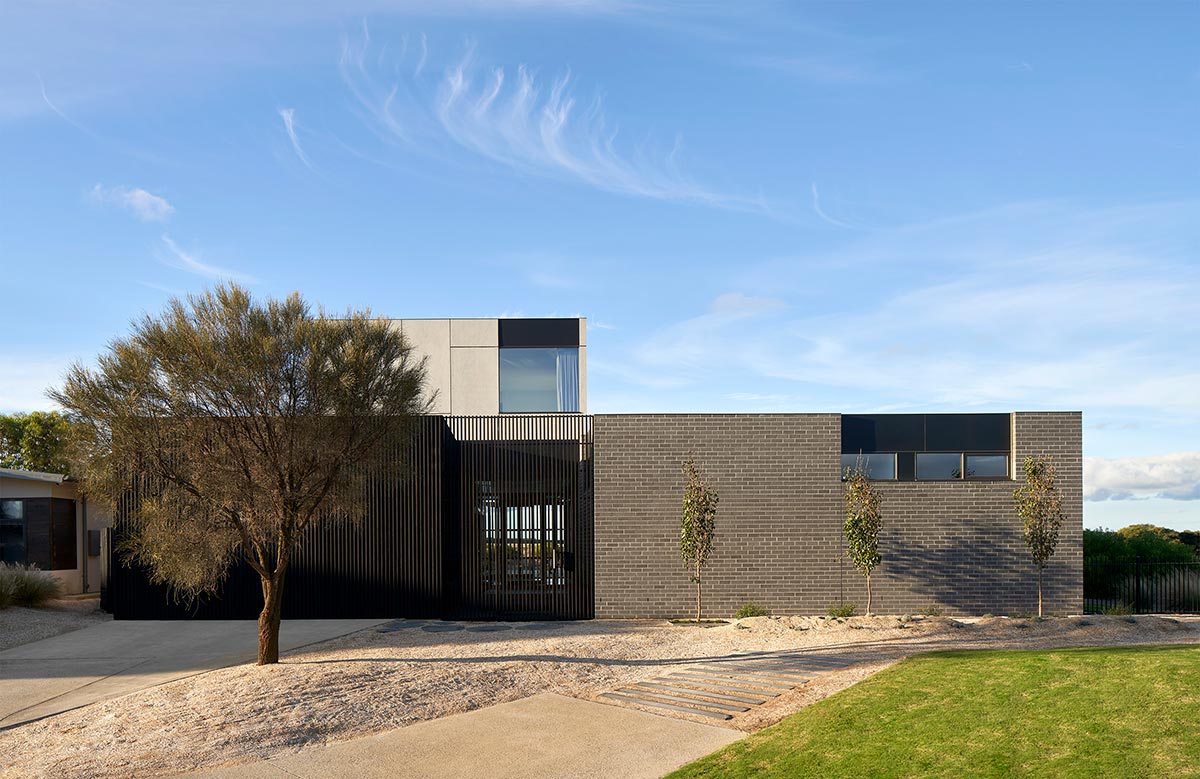 From the outside, Torquay Beach House looks like a modern fortress by the sea. The masculine tone set by a dark material colour palette that is dominated by concrete and brick exudes a vivid aura that is beautiful in contrast with the surrounding lush green landscape. It subtly references to Palm Springs mid-century modernism and contemporary pavilion structures, challenging the idea of a coastal home.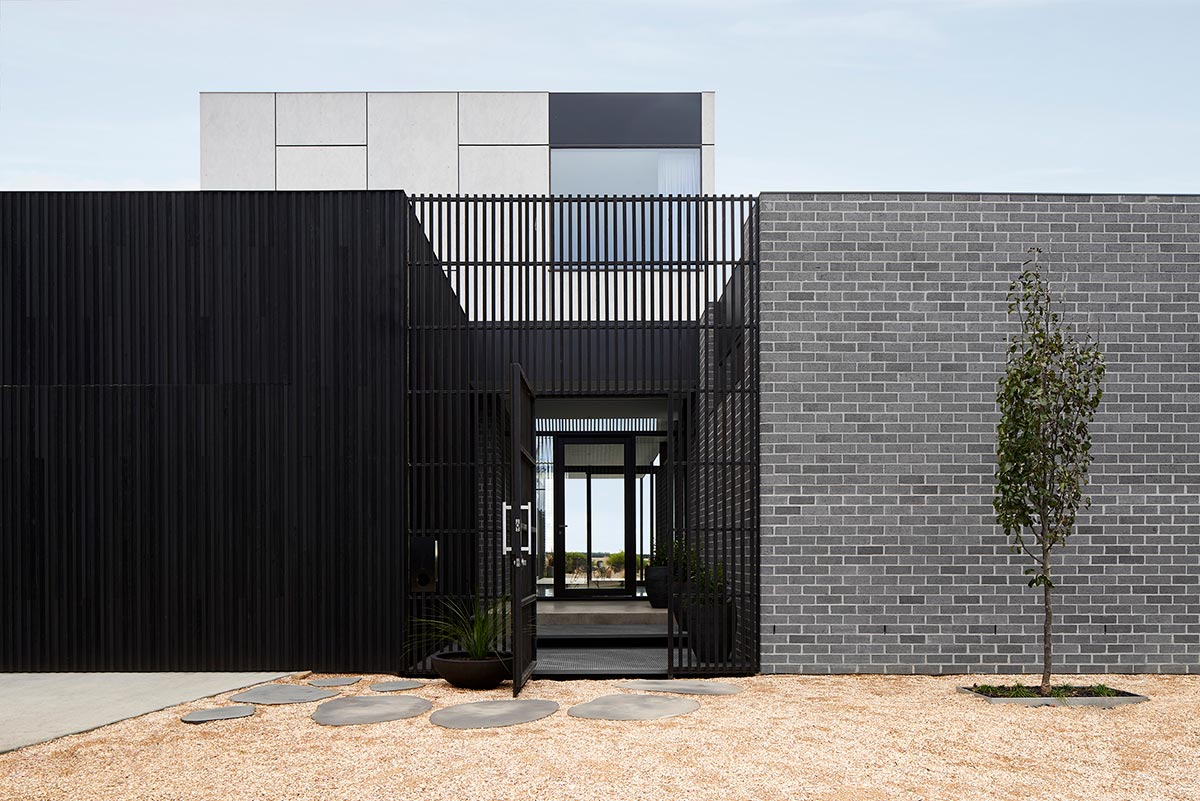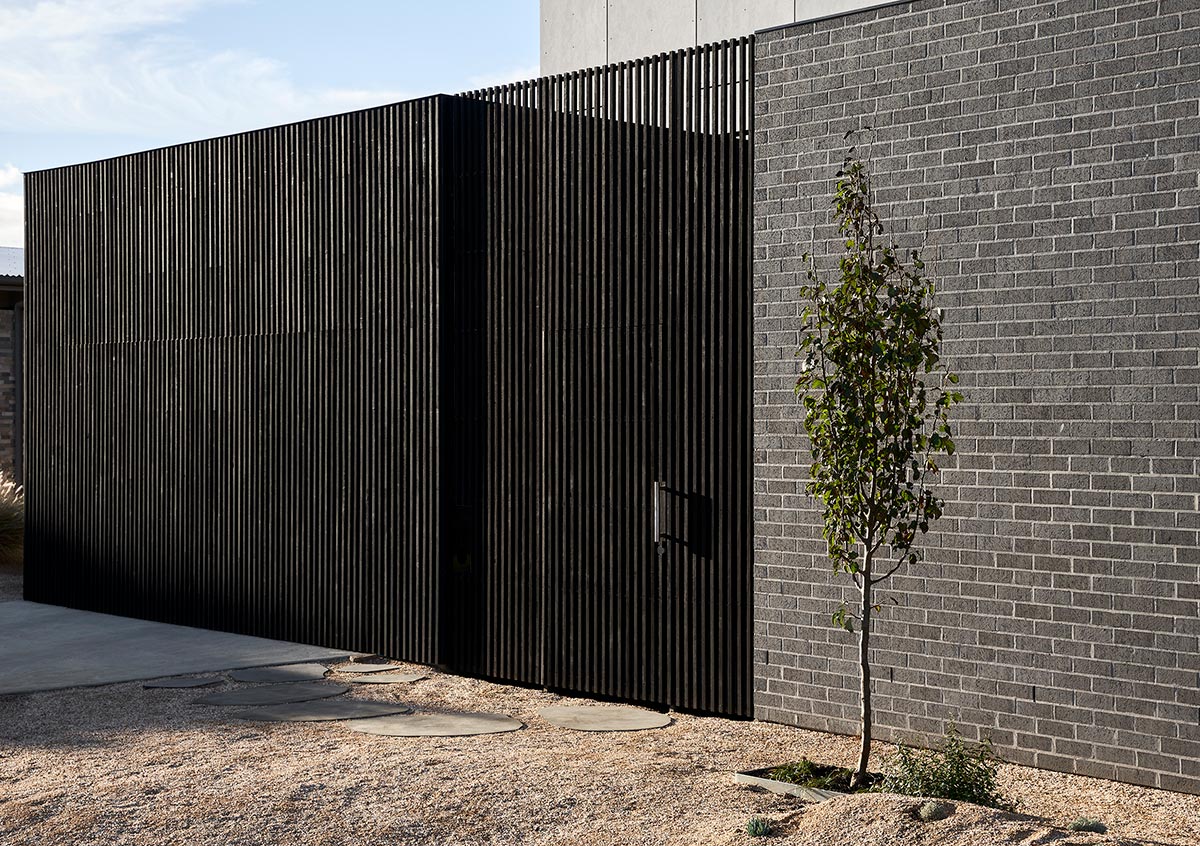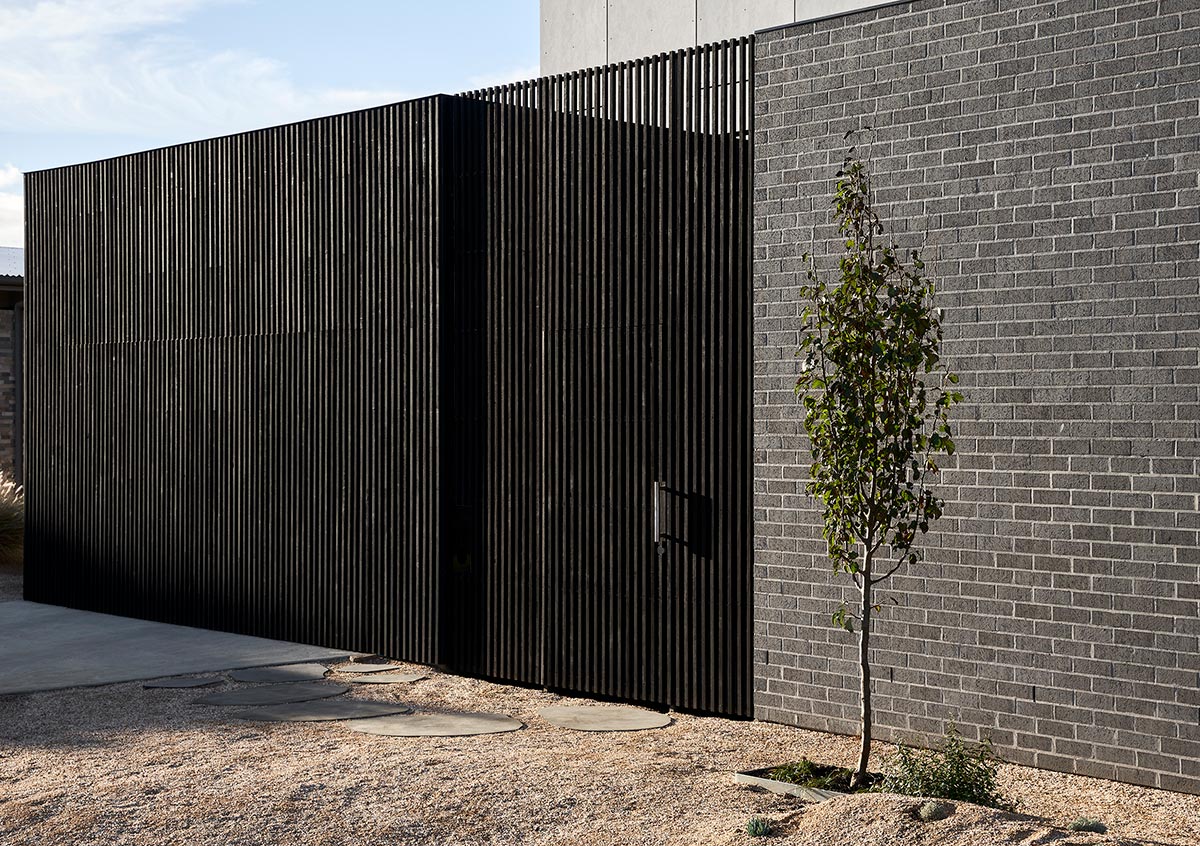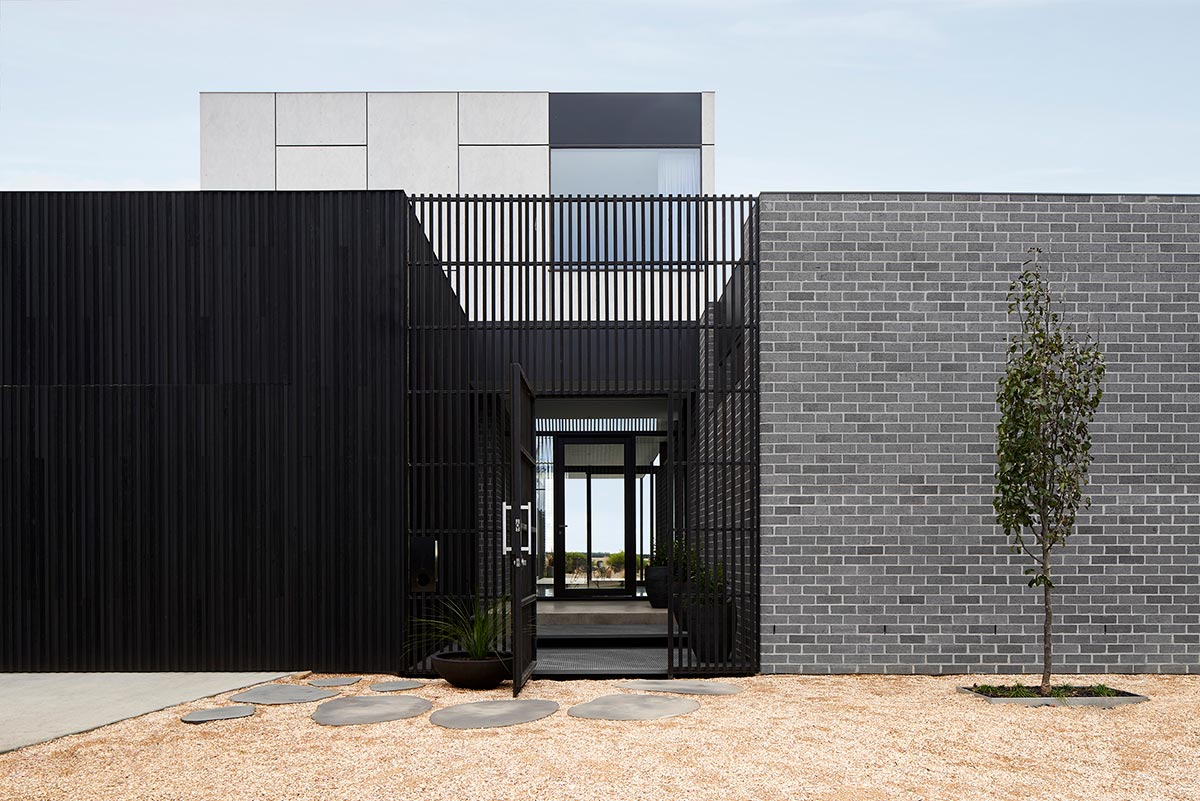 "Material selection is always important in our work. We focus on honest and proven materials to produce an edited palette, creating a refined simplicity that is then layered in texture. Masculine neutral tones were part of the client brief which we pushed to the next level. We keep it very simple, concrete, brick, stone, timber, steel, glass. It will look as good to 100 years as it does today." – Luke Fry Architecture & Interior Design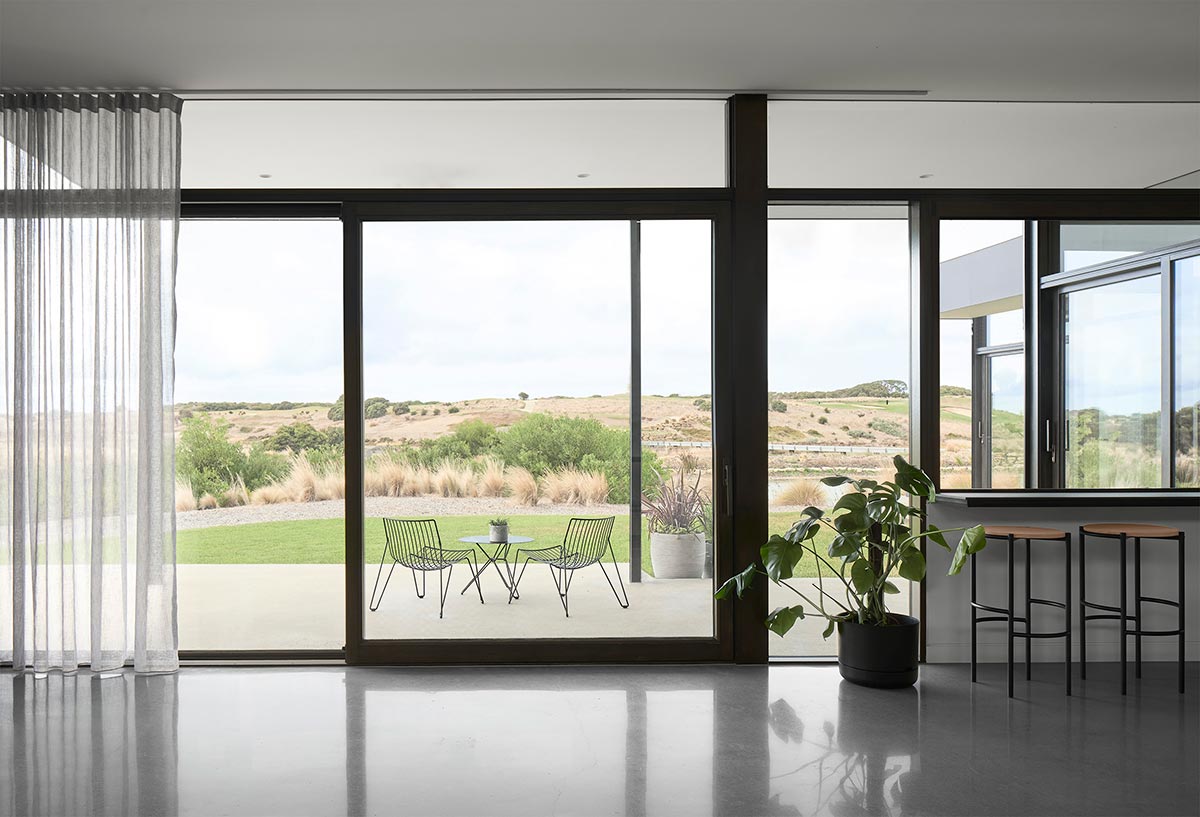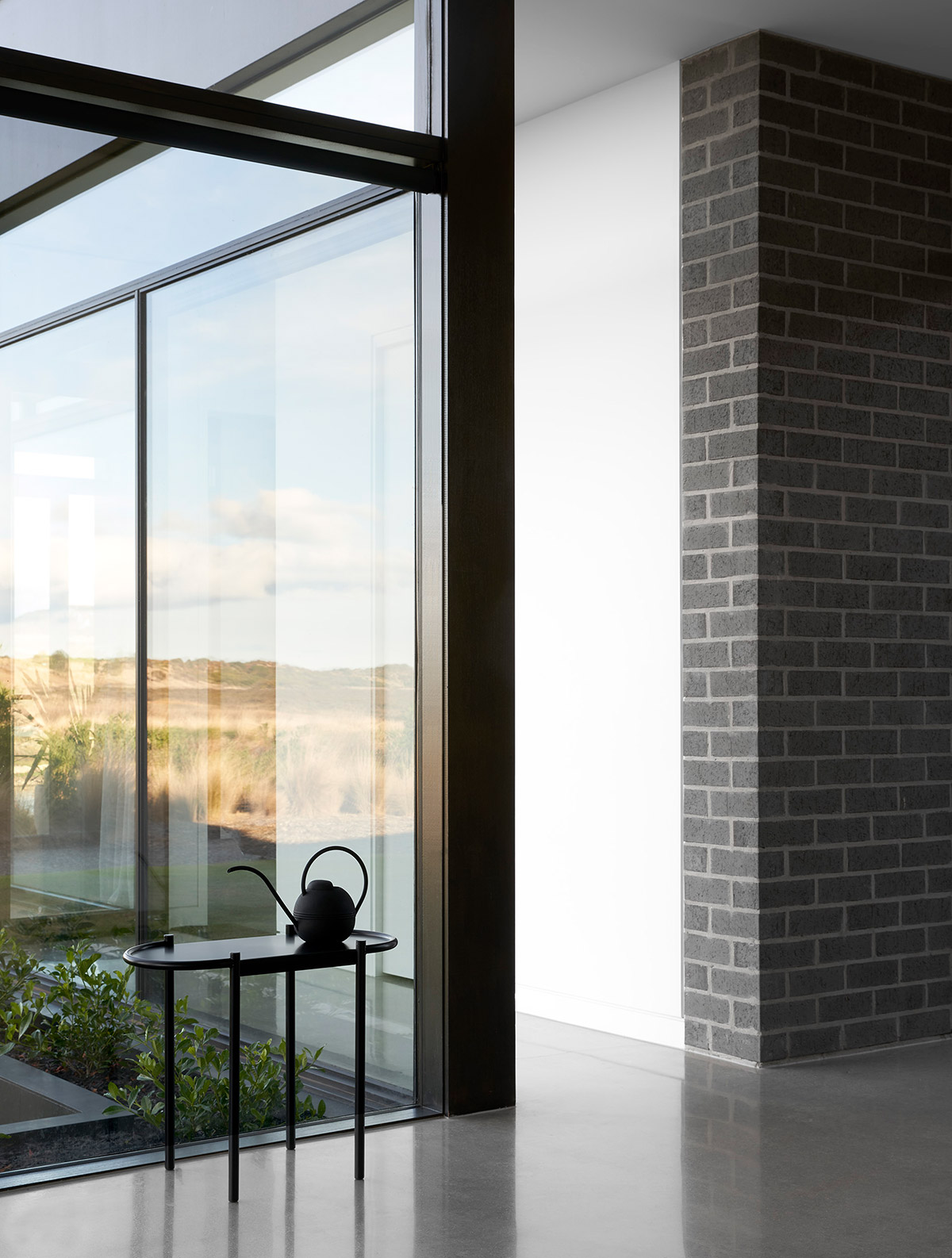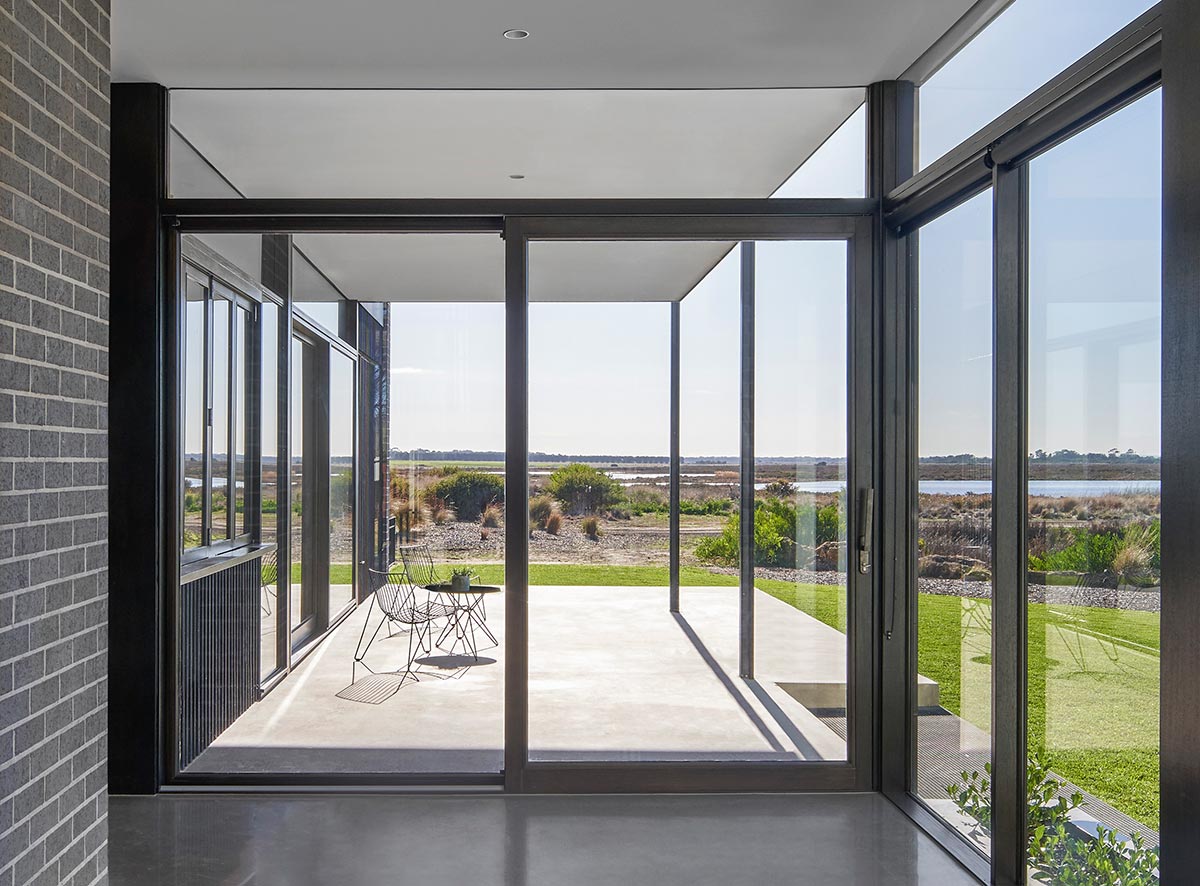 Large floor to ceiling glass doors allows for tranquil and panoramic views of the site and allows natural light to filter through all areas of the home. The weather conditions are what you'd normally expect from the coastal area, so the orientation of the house also maximises solar gain and protects from cold prevailing winds. The design of the structure responds well to these concerns and interacts with the elements to create natural comfort throughout the year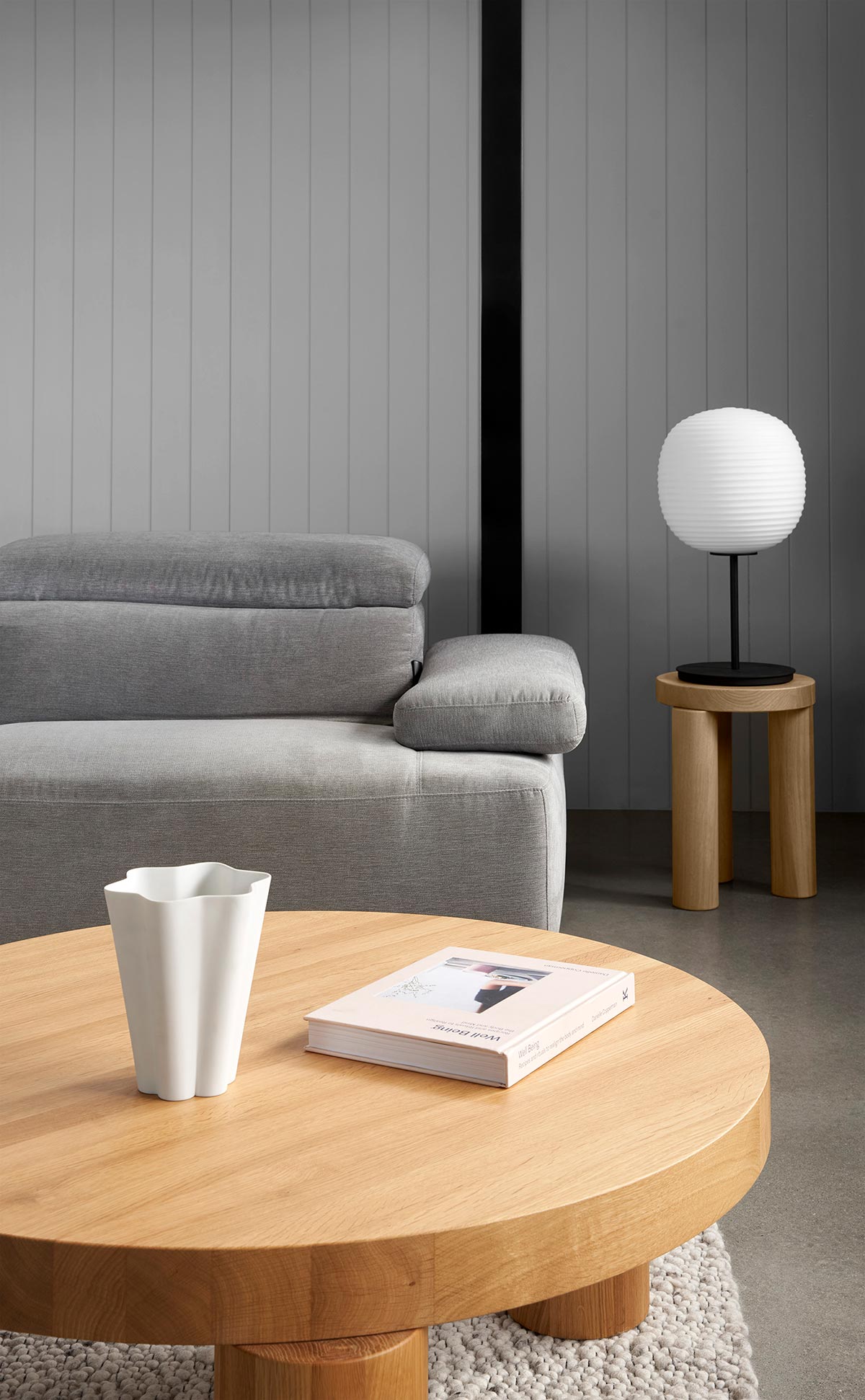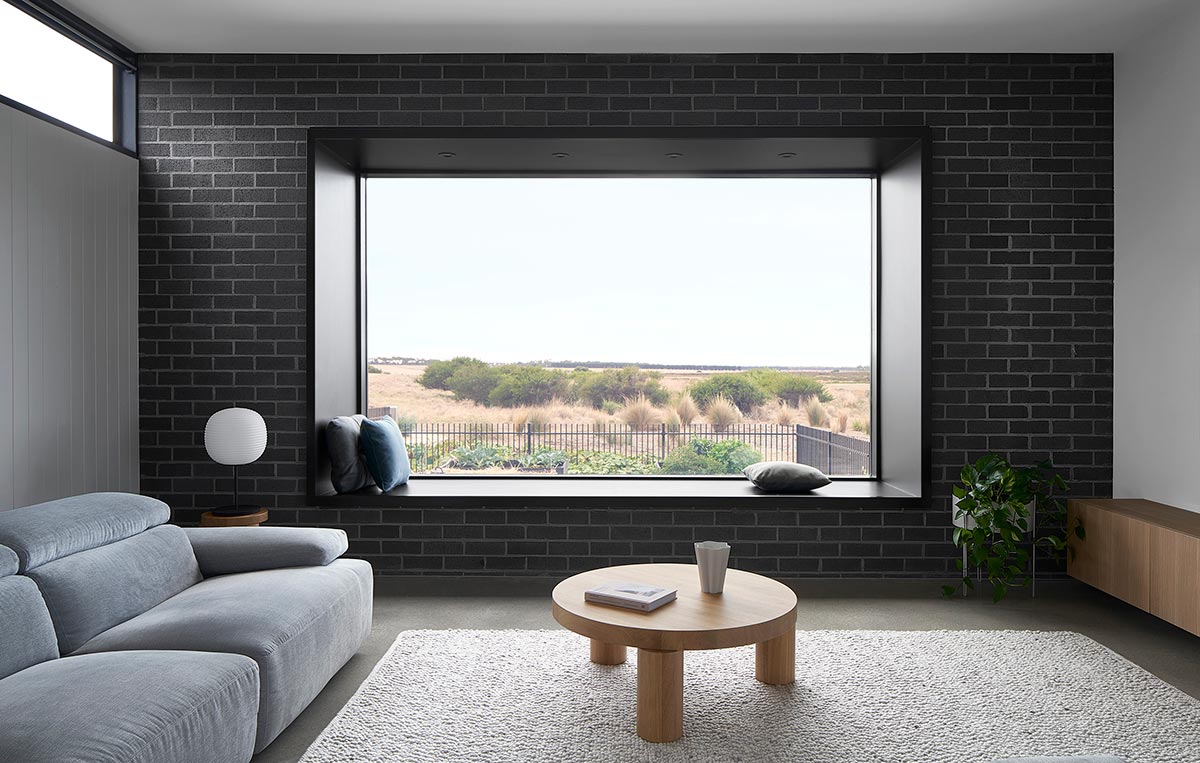 Internally, a perfect combination of white walls with timber and black furnishings has added to the classic yet contemporary look of the interior spaces. Most areas are adored with masculine tones which are balanced with white walls and decorative lighting fixtures. Aside from these dominant aesthetic features, indoor plants can also be spotted in some rooms which certainly adds a nice look to the otherwise monochromatic areas.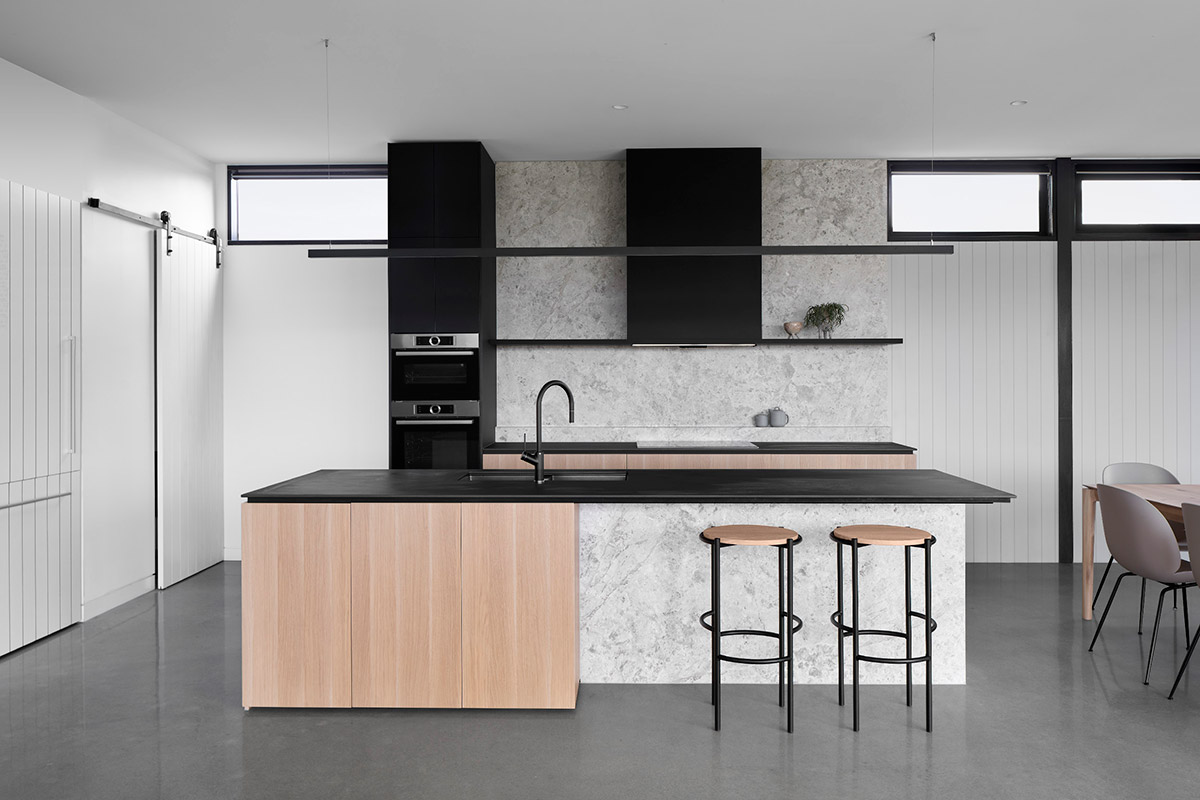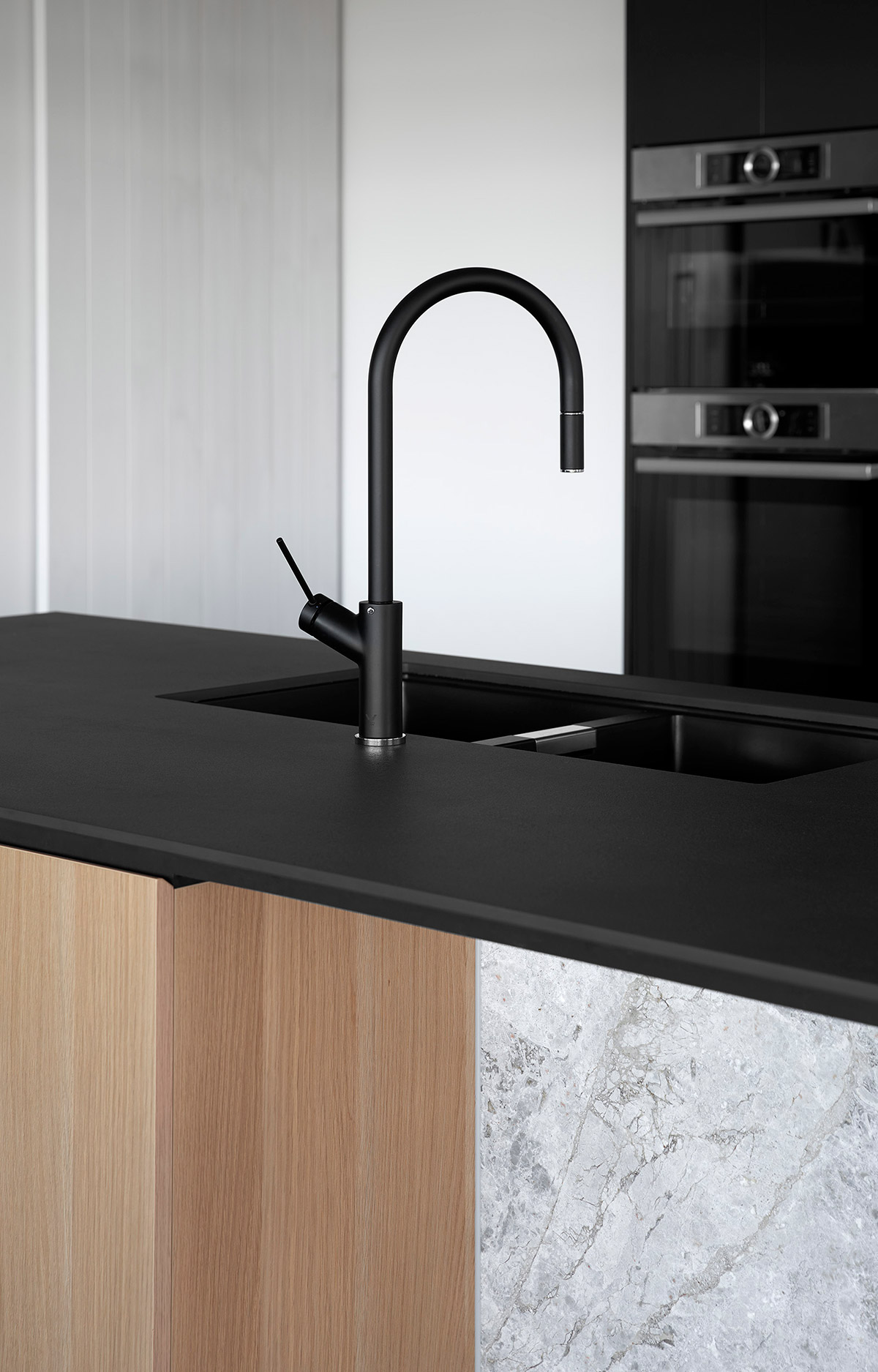 "It redefines what a 'beach house' can be, in its aesthetics, function, and context. The site context is a defining element of the project. Its located within a golf club housing estate but at the end of a cul de sac. The result is a north/east facing site which, once inside, means complete privacy. You cannot see another building at all, all while being completely protected from the south/west prevailing winds. As with all of our work, it is highly detailed and utilizes quality proven materials." – Luke Fry Architecture & Interior Design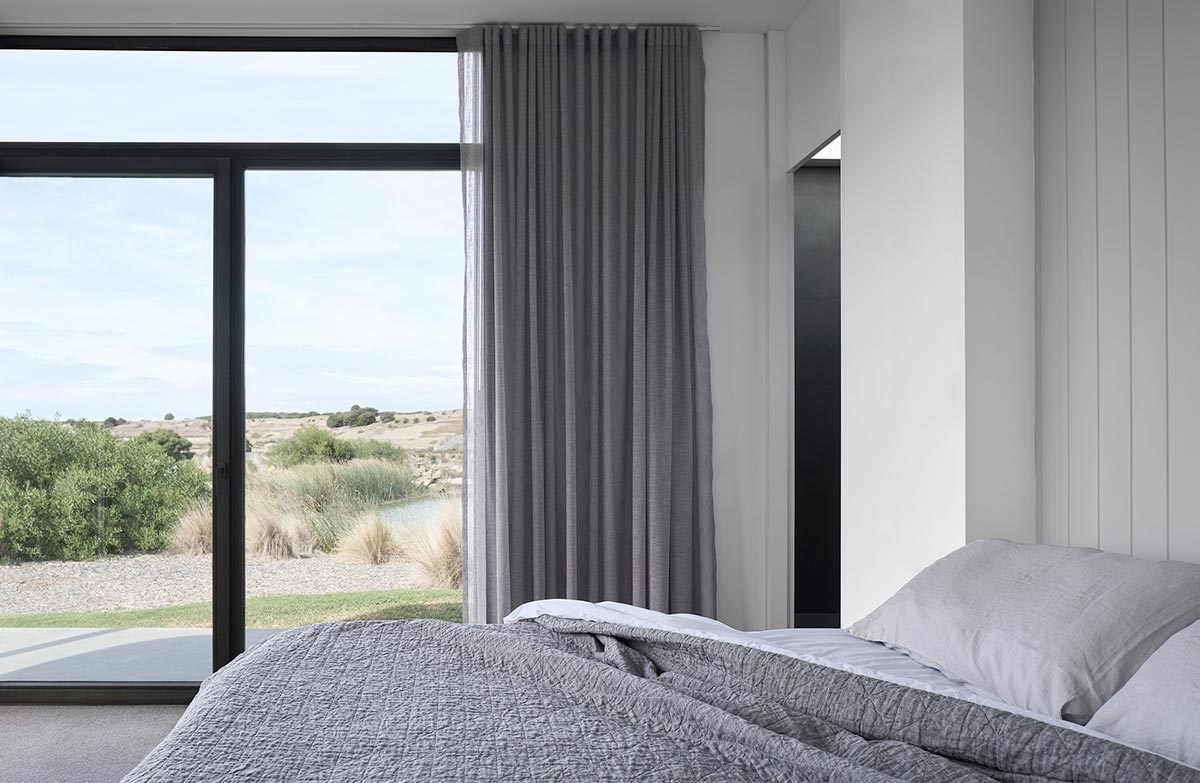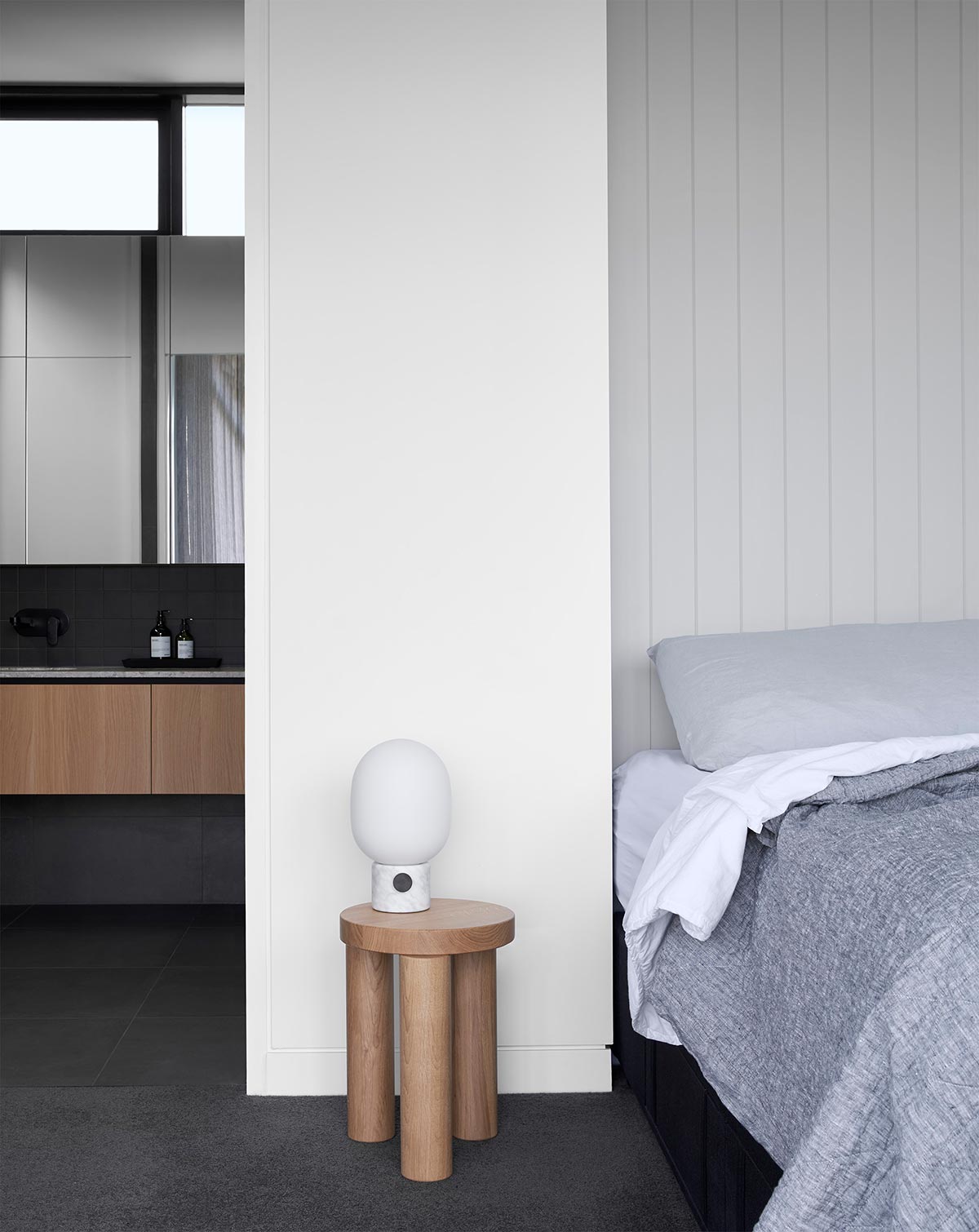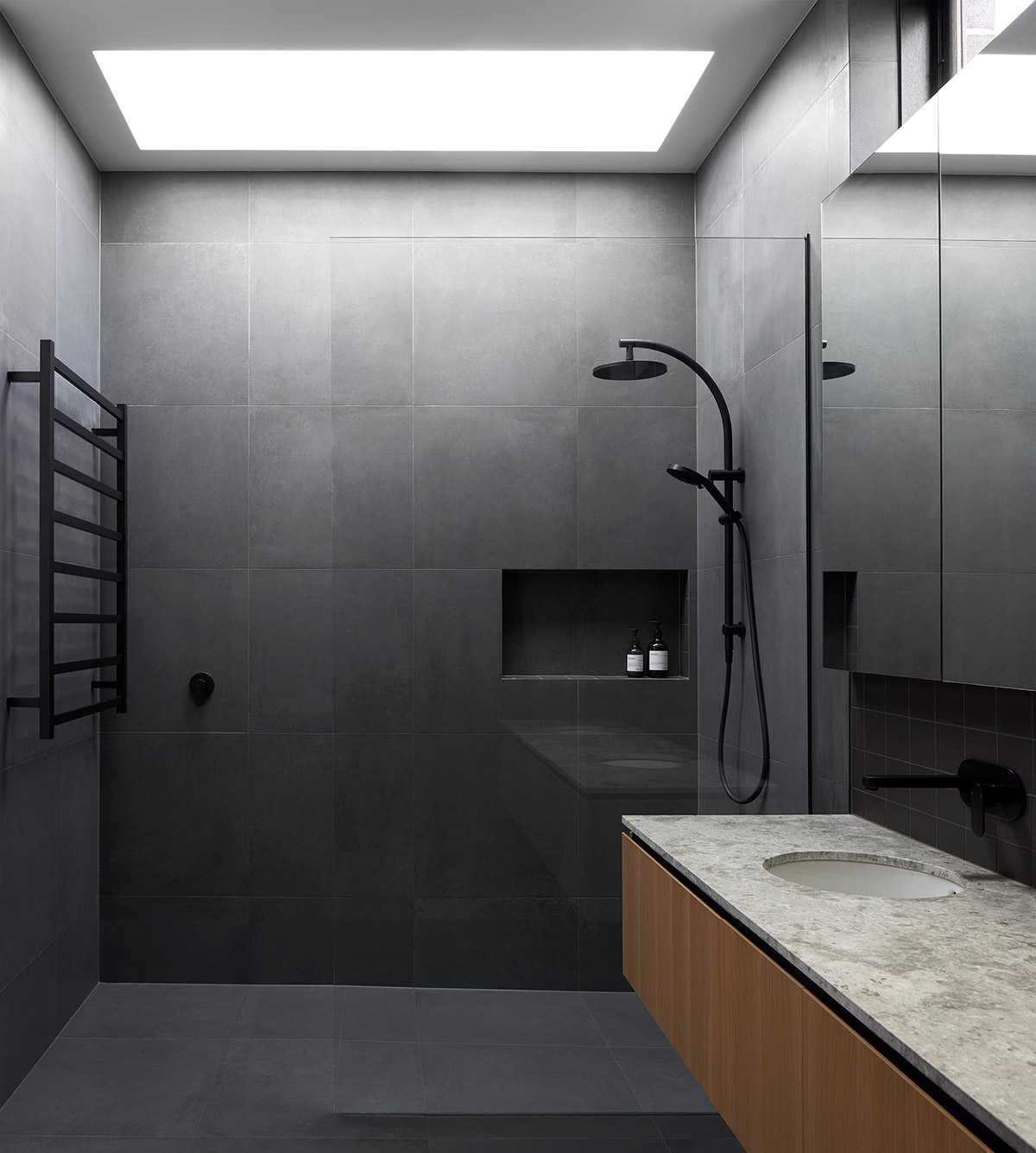 The strikingly bold contemporary design enforced in this rad beach house is a perfect example of form and function combined. The aim of maximising natural lighting was admirably fulfilled and carried out in a high-toned fashion along with other vivid and eye-catching details that transformed the house into an extraordinary abode anyone would want to live in.
House Project: Torquay Beach House
Architect: Luke Fry Architecture & Interior Design
Location: Torquay, Australia
Type: New Build
Photography: Damien Kook