Situated in one of the highlights in the great east coast drive of Tasmania, The Coastal Pavilions at Freycinet Lodge offers not just an amazing accommodation and retreat but also majestic views of the entire Freycinet National Park. Famed for its granite mountain ranges, abundant birdlife, and the famous Wineglass Bay, the area that surrounds the pavilions is jam-packed with adventures and a one of a kind forest pad experience.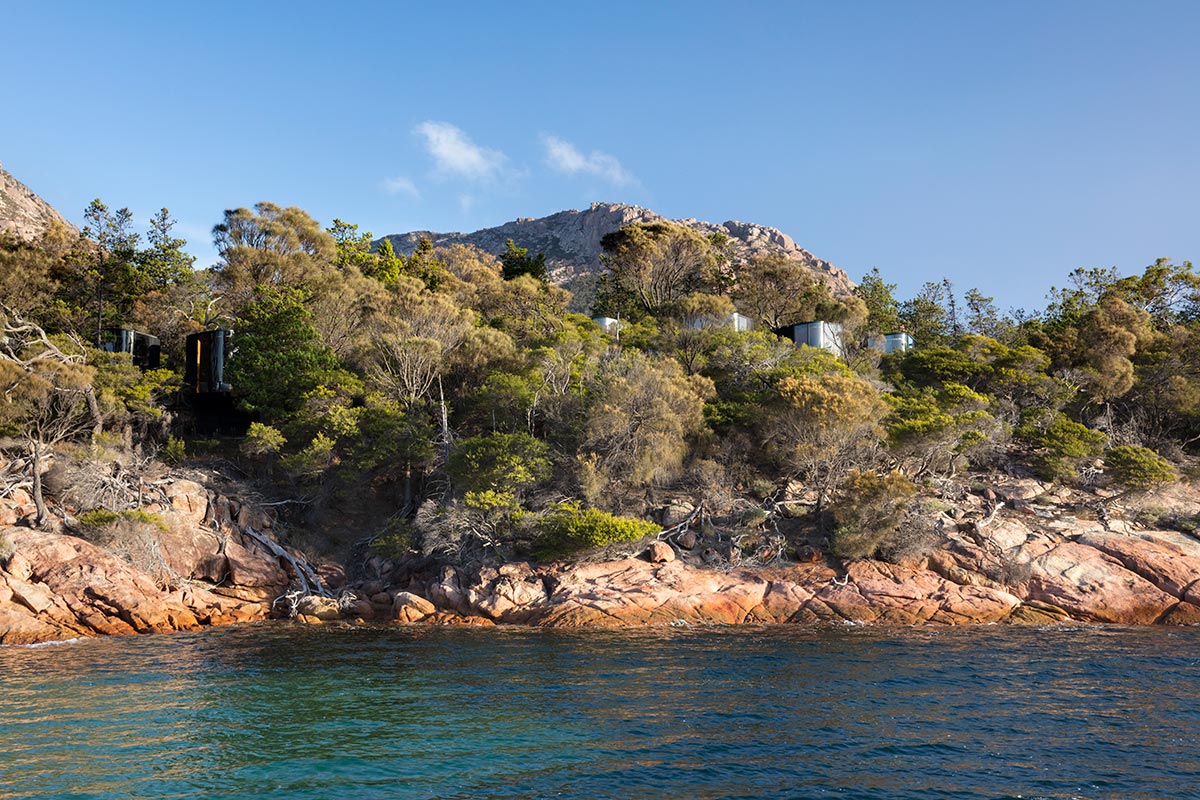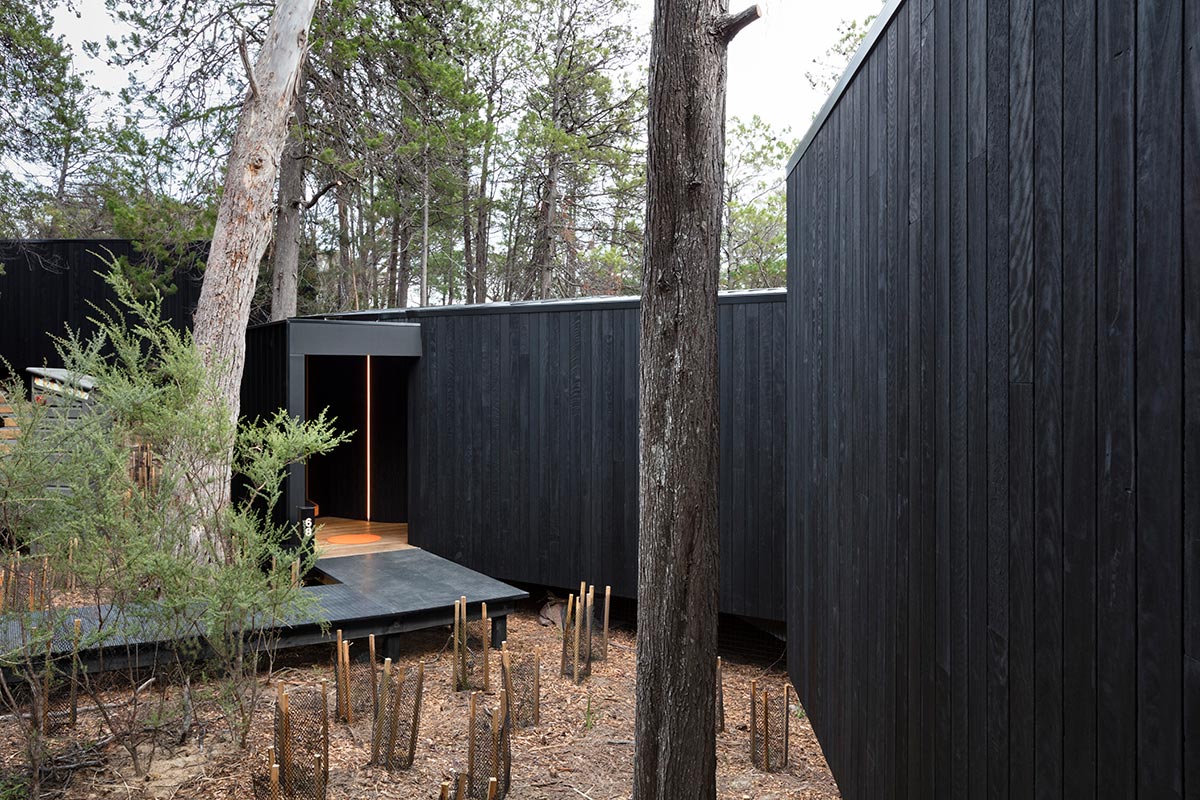 The Coastal Pavilions are among the newest accommodation offering at Freycinet Lodge. From these amazing pavilions, guests can explore the natural diversity of one of Tasmania's Oldest National Parks and admire the breathtaking beauty of Tasmania's east coast. Designed by Liminal Studio, the overall concept revolves around the style and composition of the beautiful local landscape. The exteriors are treated in a recessive way so as not to compete with the beautiful surroundings.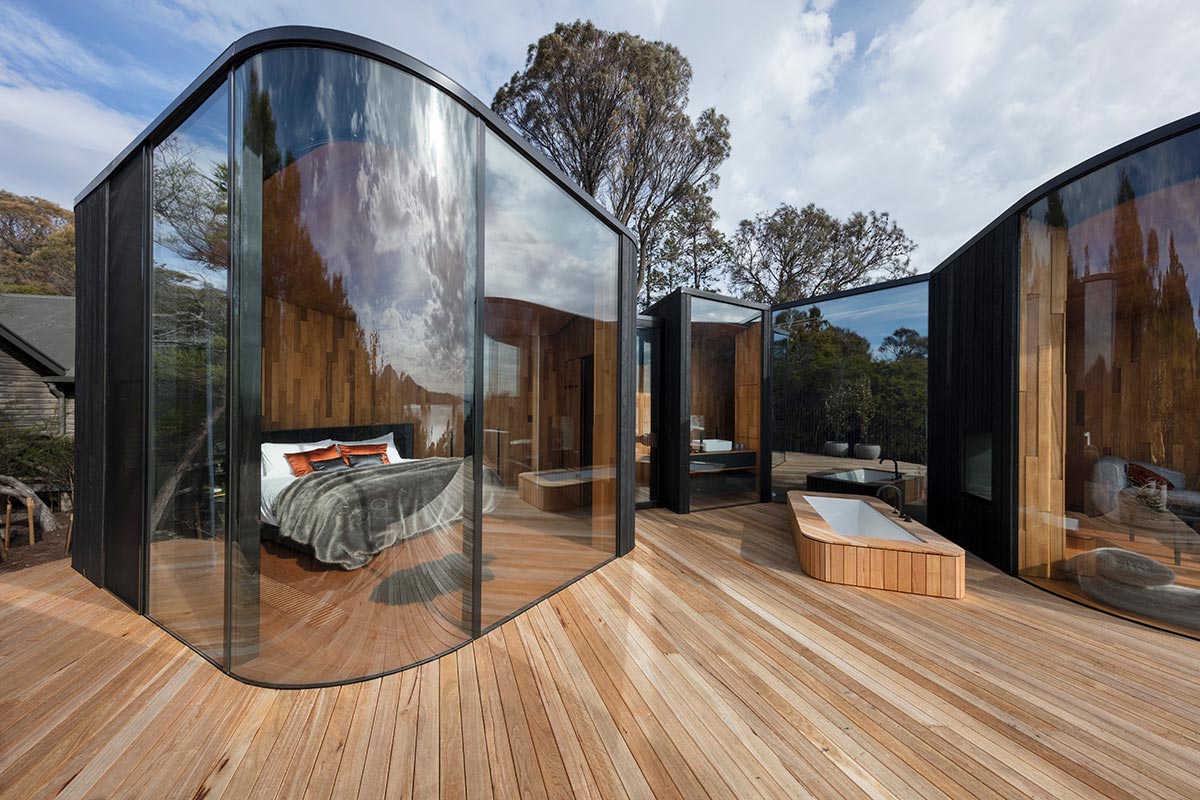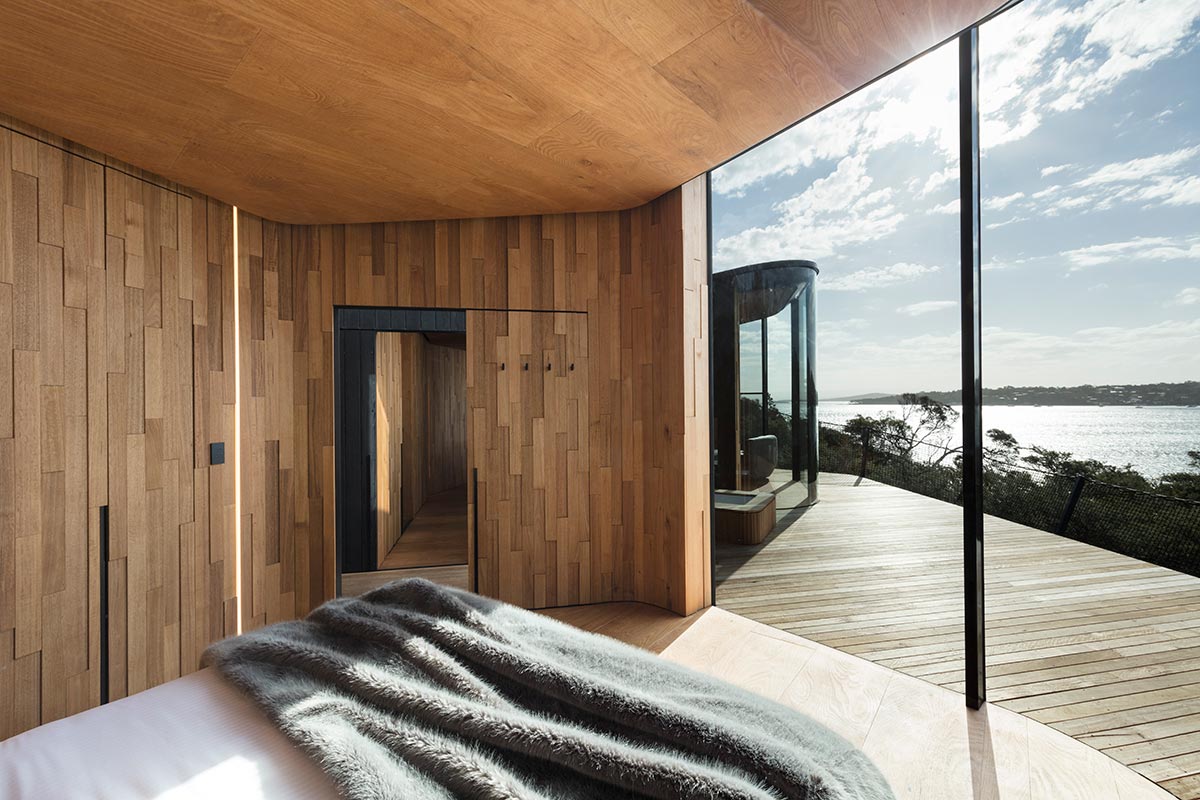 Upon stepping inside the pavilion, the temptation of staying in all day instantly kicks in. It is incredibly cosy, elegant, and exudes a very homey feel. It boasts a king bed configuration, outdoor bathtub, separate living area and expansive deck, the room itself is perfect for a romantic getaway to Tasmania's spectacular east coast. It's like finding a gem in the middle of a beautiful coastal bush oasis. These rustic cabins are absolutely far from ordinary.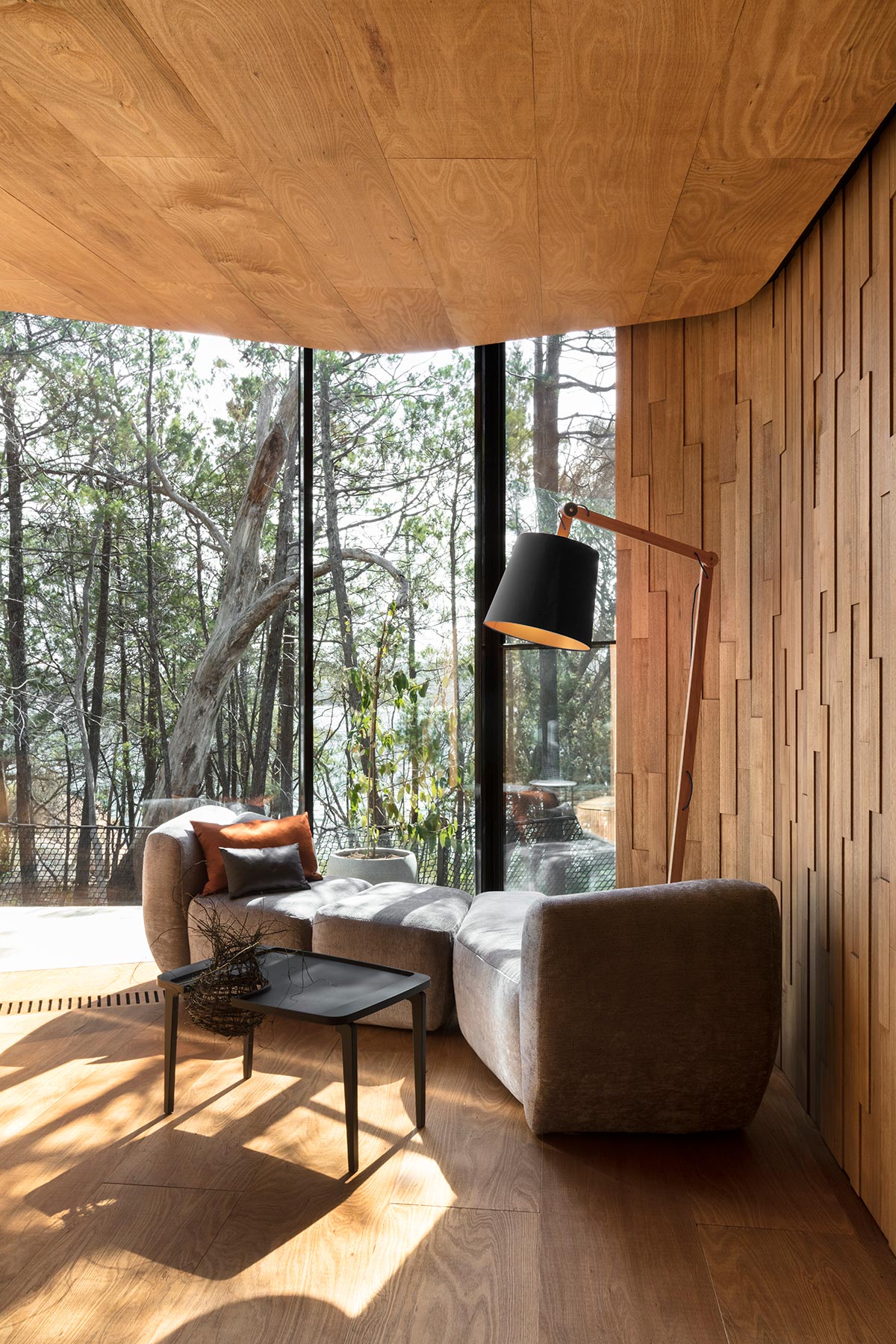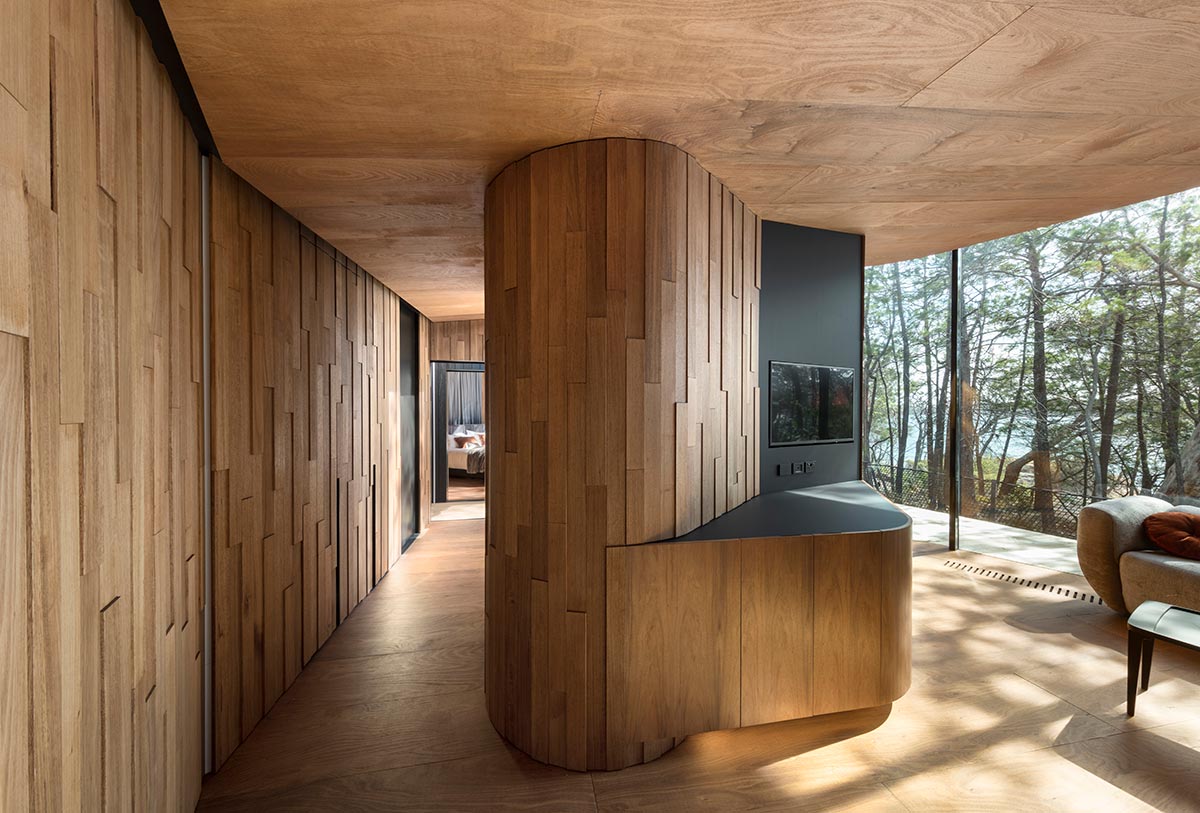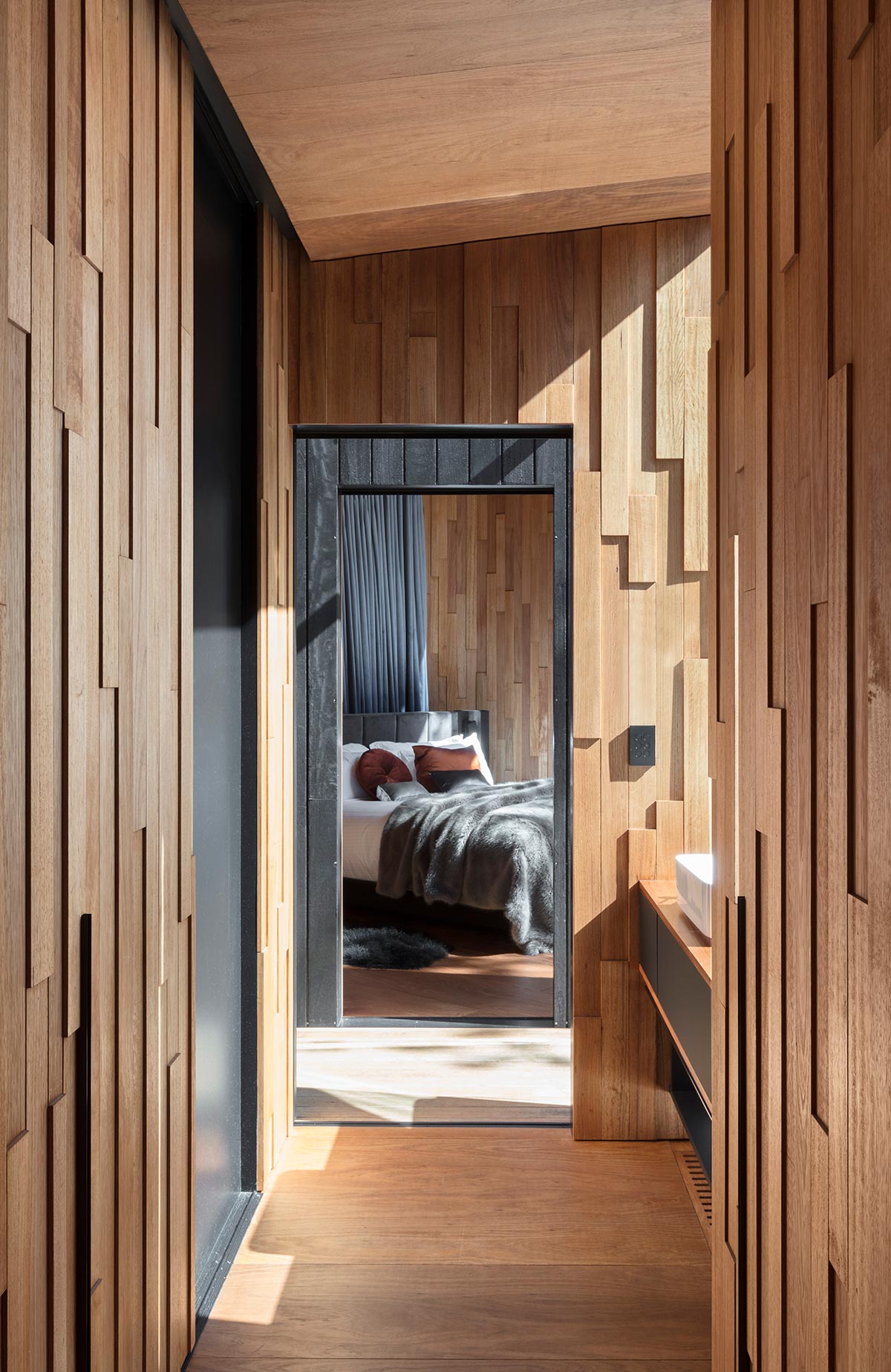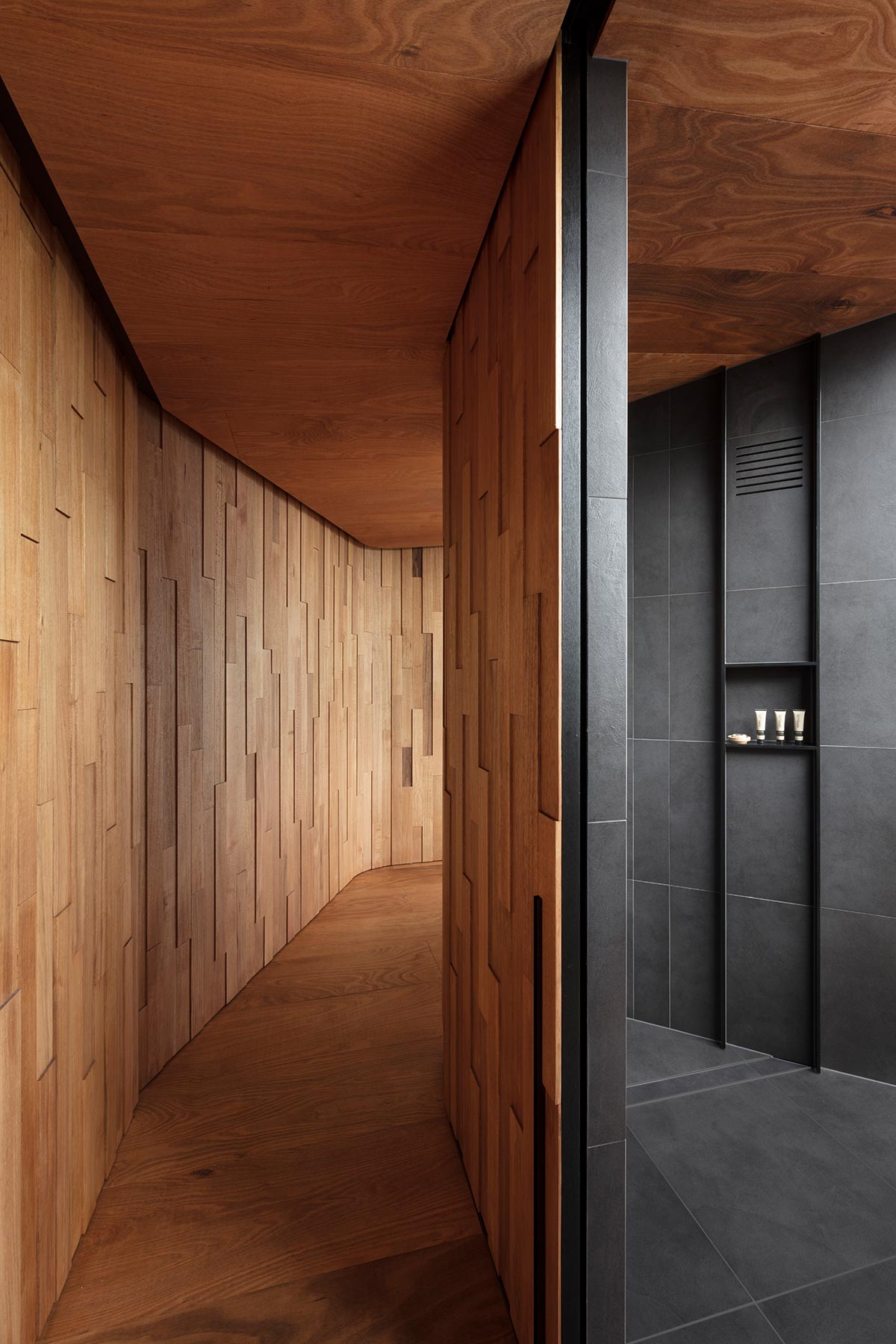 "An immersive accommodation experience. Freycinet Lodge's Coastal Pavilion offers a superb blend of natural simplicity and ultimate comfort. You'll enjoy an elegant, yet grounded experience with an unrivalled setting among the coastal bush of Freycinet National Park." – Freycinet Lodge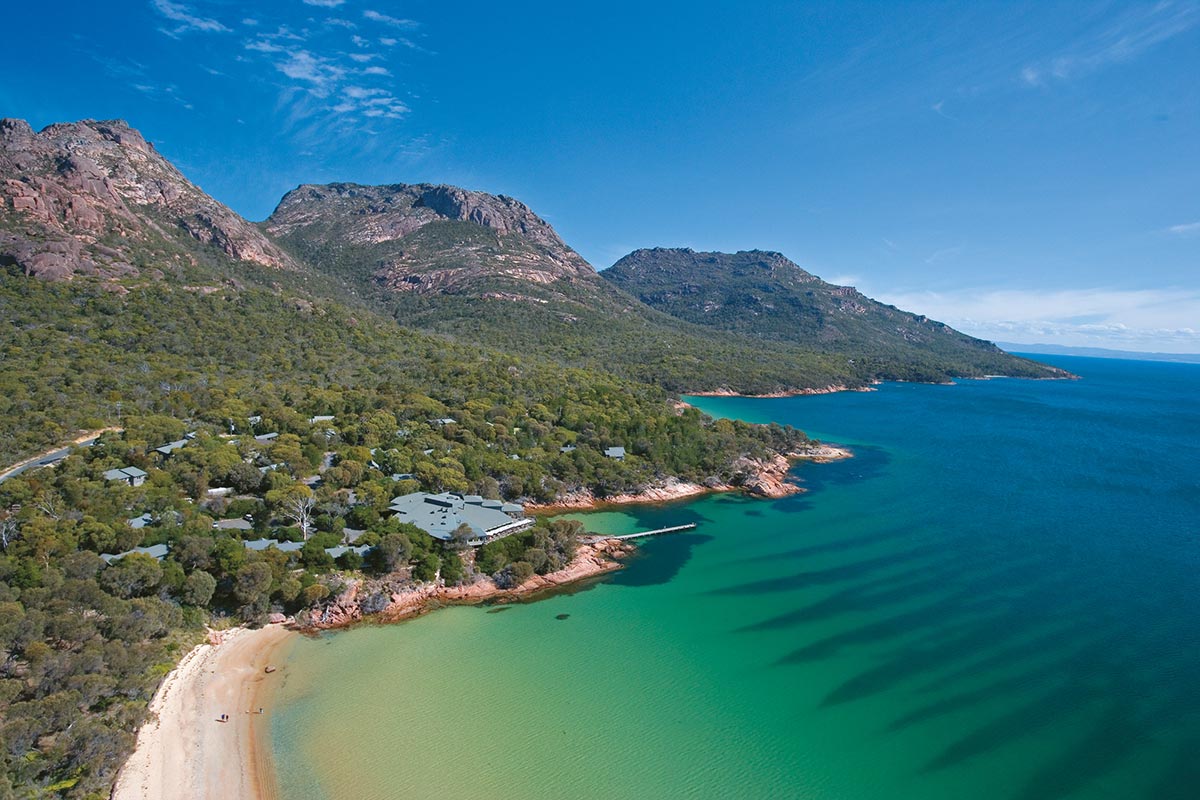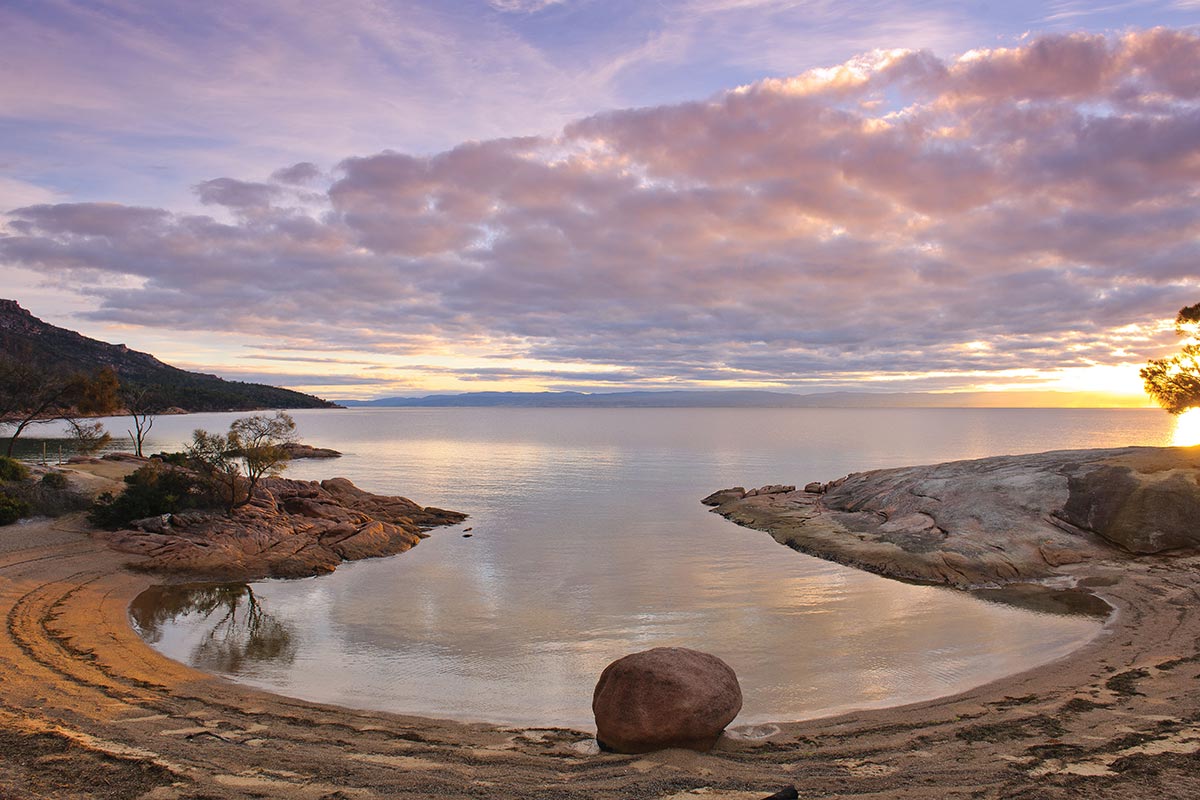 After enjoying a spectacular walk around Freycinet National park, you can relax, recharge, and enjoy the sumptuous meals in Freycinet's superb dining options: The Bay Restaurant where you can dine in elegant surroundings, with magnificent views and delicious cuisine to be enjoyed in an intimate dinner for two, or a larger gathering of colleagues, friends or loved ones. They specialise in contemporary, seasonal Australian cuisine with a focus on local seafood; Richardson's Bistro where you may enjoy the tasty, casual meals and tempting snacks in a casual cafe style; and an exquisite bar experience at the Hazards Bar and Lounge casual and relaxed ambience.
Freycinet Lodge managed to incorporate beautiful accommodation and hospitality options to guests while paying homage to the character of one of Tasmania's oldest National Park they nestle into. The Apple Isle is rapidly becoming the most desirable destination in Australia. With such superb destinations and unparalleled natural attractions, it's not hard to see why.
Location: Freycinet National Park, Tasmania
Photography by Dianna Snape