Inside Out asked us to share our some bedroom styling tips, our head honcho Lucy Glade-Wright had this to say.
1/ The most important element of any bedroom is the bed. The type of bed and bed linen that you choose will dictate the look and feel of the entire space. When choosing bed linen, the first thing to think about is what other colours and textures are already in the room. You don't want your bed linen to clash with the existing interior such as the wall colour or floor texture. If you're unsure then keep your bed linen minimal and layer up neutral colours. Try to pair similar tones together for your sheet and quilt. Then add some pattern and colour with pillowcases, cushions or a blanket. Ultimately your bed is your haven and needs to be comfortable, so choose pieces that you love and you can't go wrong.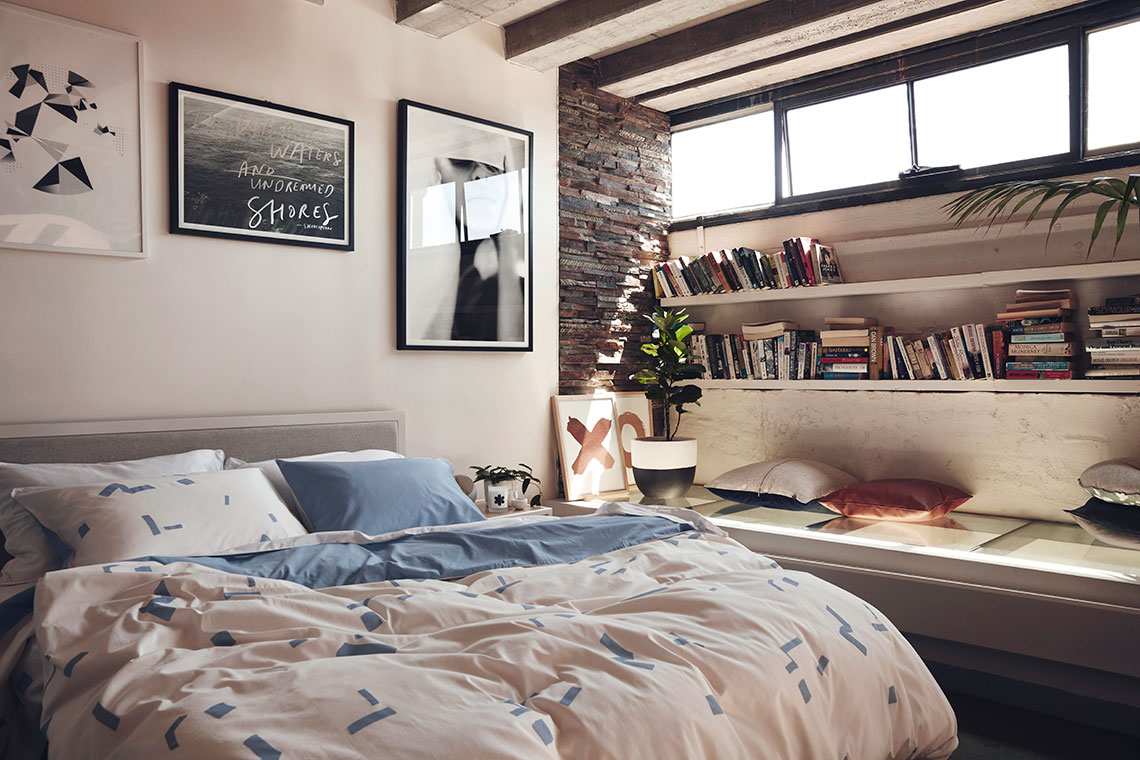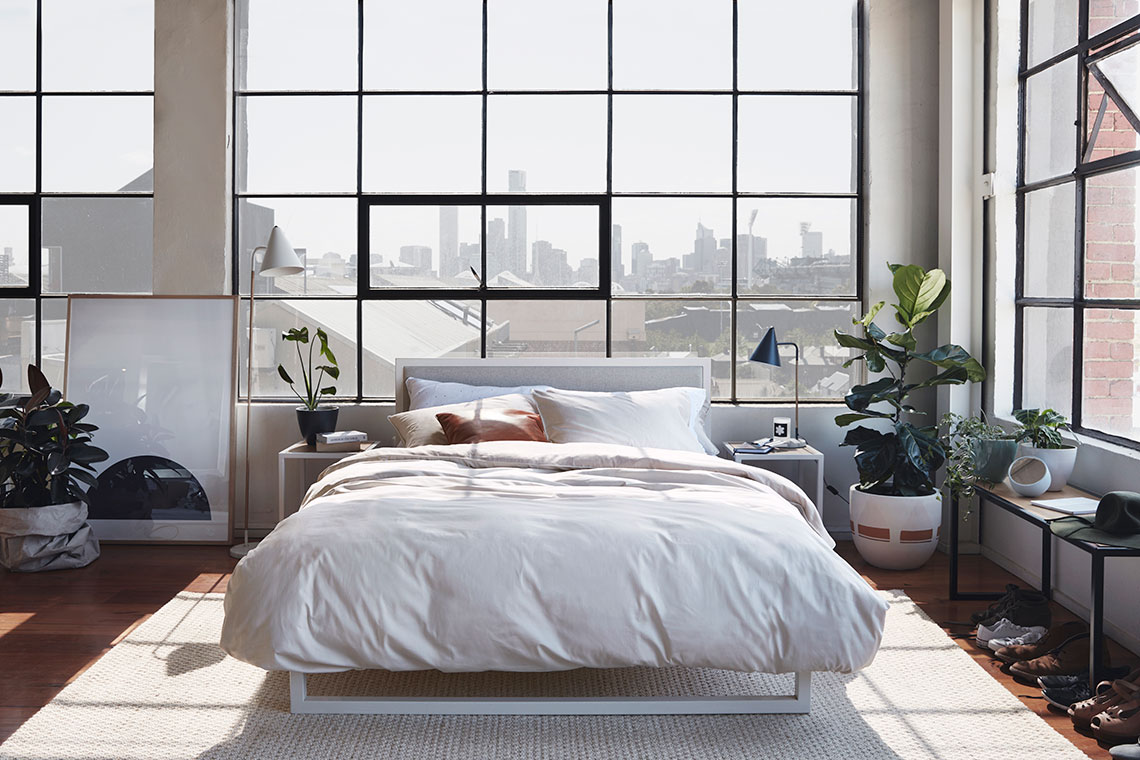 2/ When you wake up in the morning and put your bare feet on the ground, make sure you place them on a soft woven rug. Rugs are a great feature for the bedroom, they add texture and warmth. Choose an oversized rug to go underneath your bed, otherwise you can style smaller rugs to lie next to the bed. As it's a bedroom you won't be often walking over the rug with shoes on so you can go a bit lighter with your colour choice.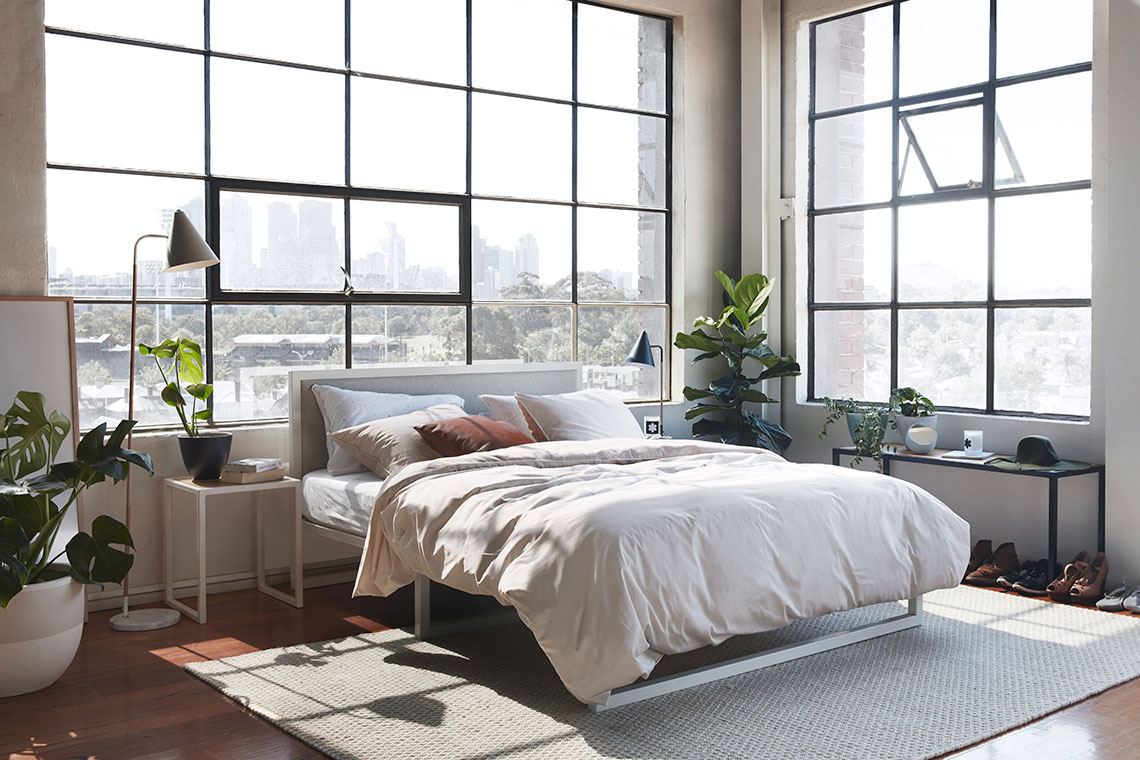 3/ We love creating tranquil bedrooms where you can switch off and relax. Colours can have a huge influence in helping our minds turn off and a great way to introduce colour is through artwork. The choice of artwork or print is up to you, but often blue, green or neutral tones work best to instill calm. You can cluster a combination of different artworks together otherwise go BIG and choose a feature piece for above the bed.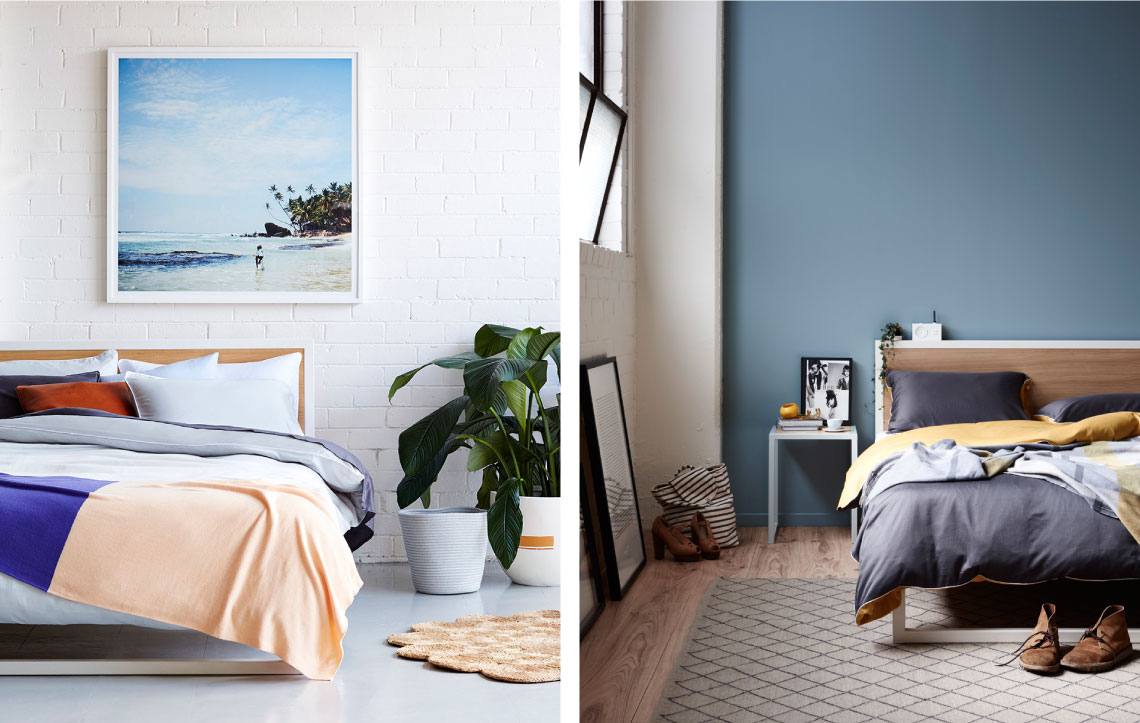 4/ Bedside tables are a must, not only are they a great style feature but also very practical. We like to keep our side tables uncomplicated, so as not to take the attention away from the bed. If you've got a lot of 'things' then opt for a side table with a concealed drawer. Otherwise another great option is to use a structured ottoman, if you only want something to hold a cup of tea and a good book.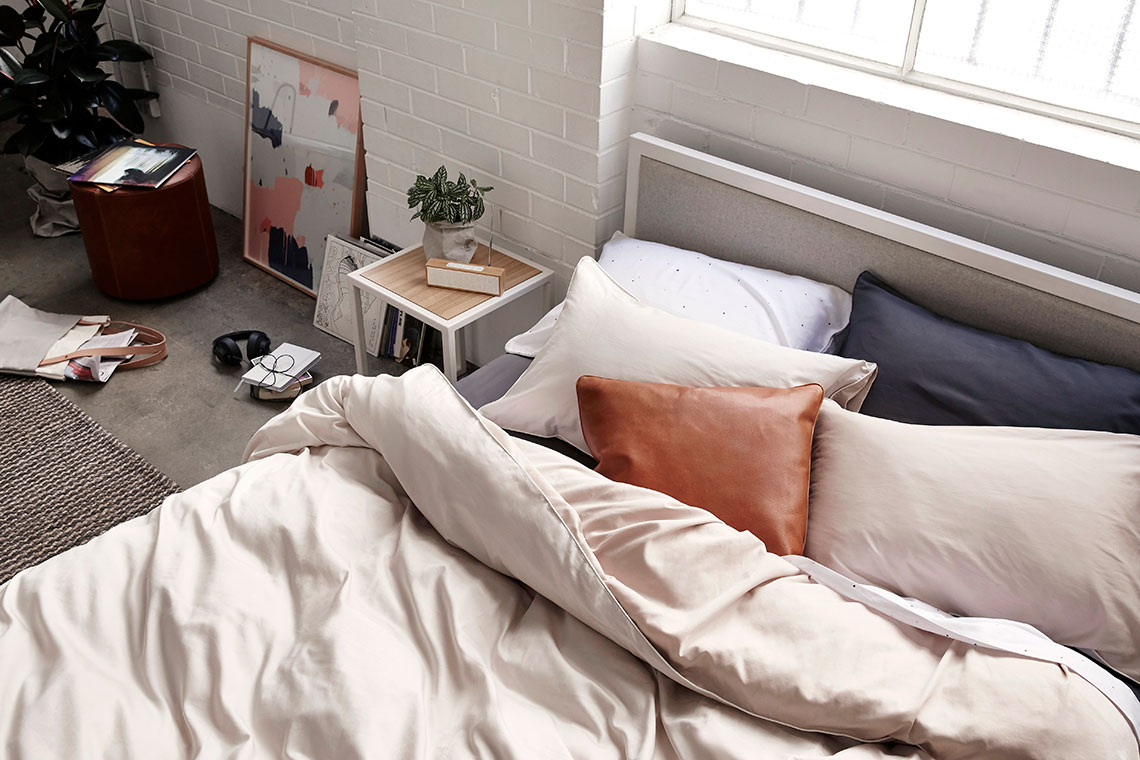 5/ Go green!! Plants are the ultimate addition to any room and the bedroom is no exception. Make sure you work out what type of light your bedroom receives and choose a plant accordingly. Indoor plants will instantly bring your room to life and you will never want to leave your peaceful indoor jungle! Your plant will need somewhere to live as well, so choose a suitable indoor pot.