Name: Emma Patterson
Brand: Homely Creatures
Job Title: Owner/Designer
Location: Brunswick/East Melbourne
Instagram @homelyCreatures

1/ What did you want to be when you grew up?
A ballerina, until my dance teacher retired, then a vet until I realised I wont be playing with animals all day long, and finally, a designer.
2/ When and what was the moment that prompted you to start your own brand?
I knew since studying product design at university, that I wanted to have my own range of products some day. I lived in the UK for 5 years, and was a busy freelance designer helping other people launch brands, but I knew when I moved back to Australia that things would be rather quiet on the freelance front. So it was then or never! I used my spare time to blog, trial some craft markets and create the initial range, and the rest is history!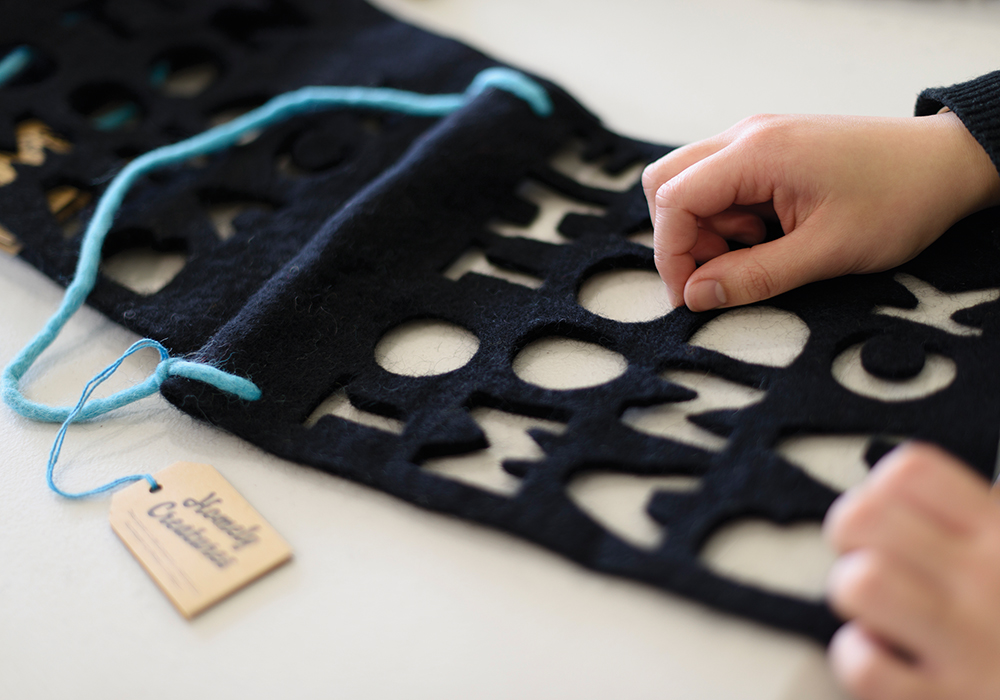 3/ In 3 words, describe your occupation.
Task, Juggling, Immagineer.
4/ What is the best piece of advice you've ever received?
If you don't ask, the answer is always no.
5/ What is your favorite creative outlet to get the juices flowing.
I get inspired by prettiness on Pinterest and Instagram but the real inspiration comes from getting away from the screen! Travelling and exploring new places. Then it comes pouring out of me and onto paper.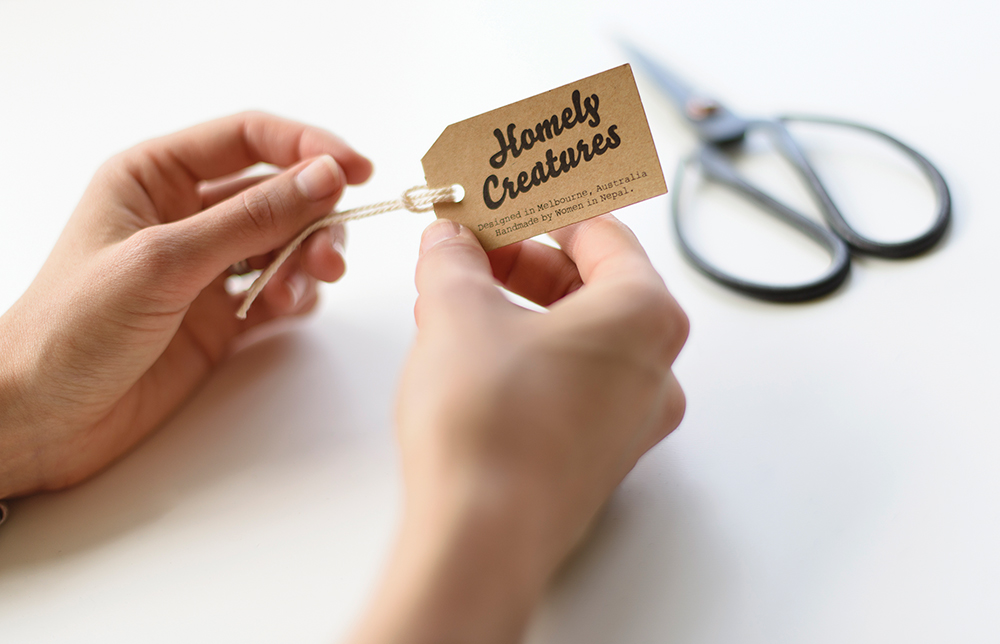 6/ Where do you see yourself and the brand in 10 years time?
I don't want the business to get too big, and I personally would like to have a few other ventures to on the go by 2026. I would imagine Homely Creatures would have some cool new products, a few more staff and be stocked in stores all around the world. it would be also be cool to have craft houses with artisans in places like Bolivia and Nepal dedicated to working on HC goodies. Maybe by then I would have written a book and will be running a self-development retreat on a beautiful coastal property, located somewhere sunny!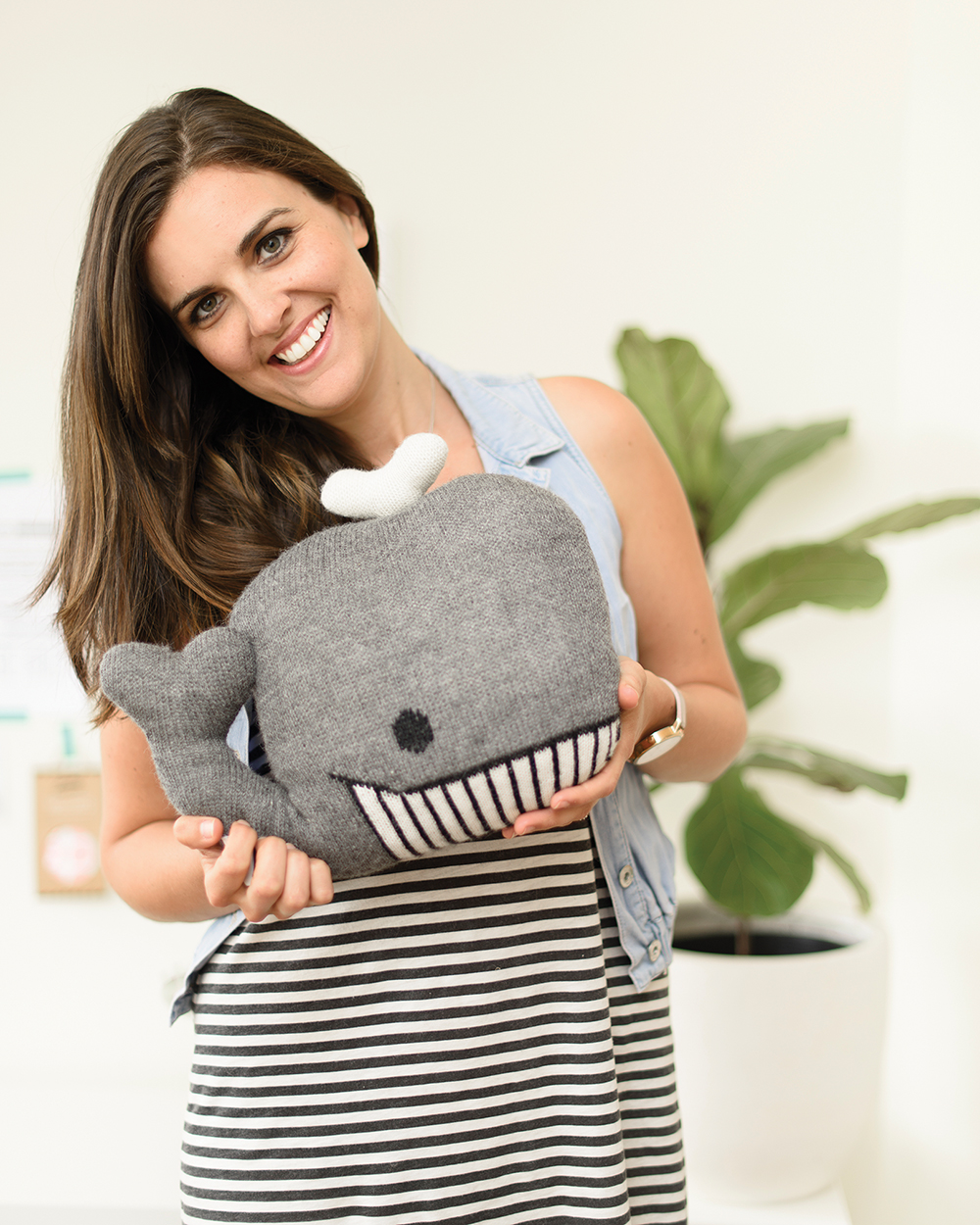 7/ If you could invite 5 celebrities to dinner, who would be on the guest list?
Richard Branson
Oprah
Sacha Baron Cohen
Jim Carey
Russell Brand
8/ What was the last rule you broke?
I stuffed my face with a croissant on a train under a 'no food or drink' sign.
9/ Do you have any hidden talents?
Yes! I think I was a magician in another life.
10/ What was the last move you saw and was it any good?
I really enjoyed the movie 'Her' which I only recently discovered.


Homely Creatures offers a diverse variety of dynamic products that are perfect for children or individuals who are children at heart. Dreamed up by innovative creator Emma Patterson, Homely Creatures offers customers a uniquely designed range of products. Emma Patterson has a strong background in product design for children and in result she has channeled her creative aspects, into her business in order to achieve a certain amount of success across multiple design fronts.
Emma has a strong portfolio with exquisite examples of various forms of her art world, new and old. Emma's graphic designer skills are utilised in an efficient manner, as she incorporates them into her business in order to create, unique products for her business.


Innovative and creative designs are always strongly appreciated from a certain perspective. The fact that Emma utilises her skills as a graphic designer in order to create a range of new and interesting products, is something that is much appreciated in a sense. Her products are well tailored and have a pleasing type of aesthetic to them, that emit Emma's hard work and designer skill level.
Hand made products are always tailored to the utmost highest quality. In result, the product ultimately has a sense of longevity and efficient utilisation that ensures the customer is satisfied.

We want to know the beat of your drum.

Summer time tunes to get you dancing in your chair.
This is the playlist I listen to when I want to get motivated. It's great for dancing in your chair, driving with the windows down or jumping around the office or your lounge (in my case these are one in the same)
Give me Sunshine (Santa Maradona F.C. feat. Lucy Spraggan)
Say my name (Odesza feat. Zyra)
Lean on (Major Lazer & DJ Snake)
Habits (Trove Lo, Hippie Sabotage Remix)
Elastic Heart (Sia)
Crazy (Gnarls Barkely Cover, Teemid feat. Joie Tan)
Something about you (Hayden James Odesza remix)
Retro (Childish Gambino)
Teach Me (Bakermat)
Come to me (Koop)