Metres away from the Cottesloe Beach lies a newly built four-storey abode which is predominantly inspired by old and new Japanese architecture. The Bell House by Plan Design Build features an eclectic mix of traditional and contemporary design elements which are combined to form a timeless classic home that will surely age with grace and retain its beauty for years to come!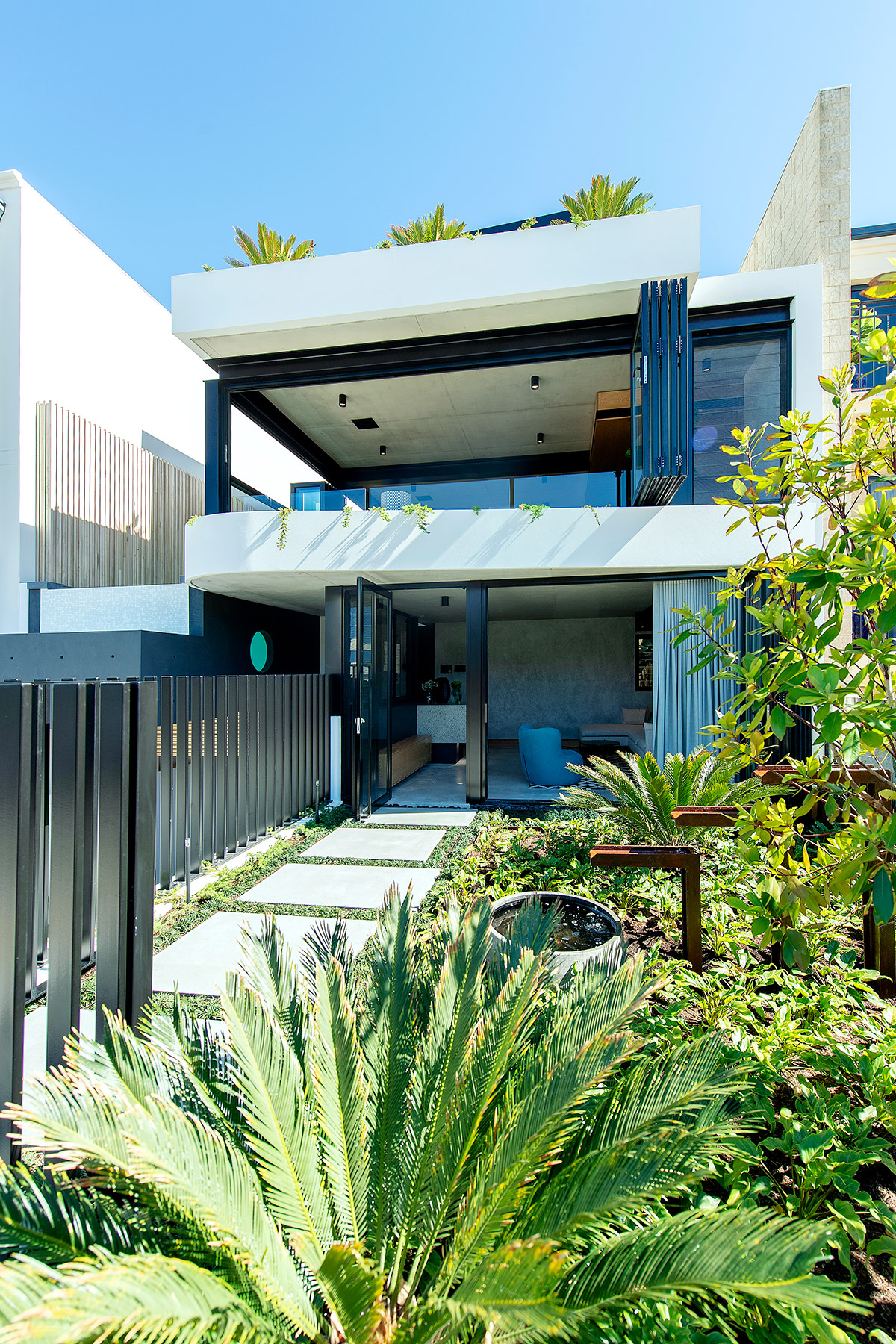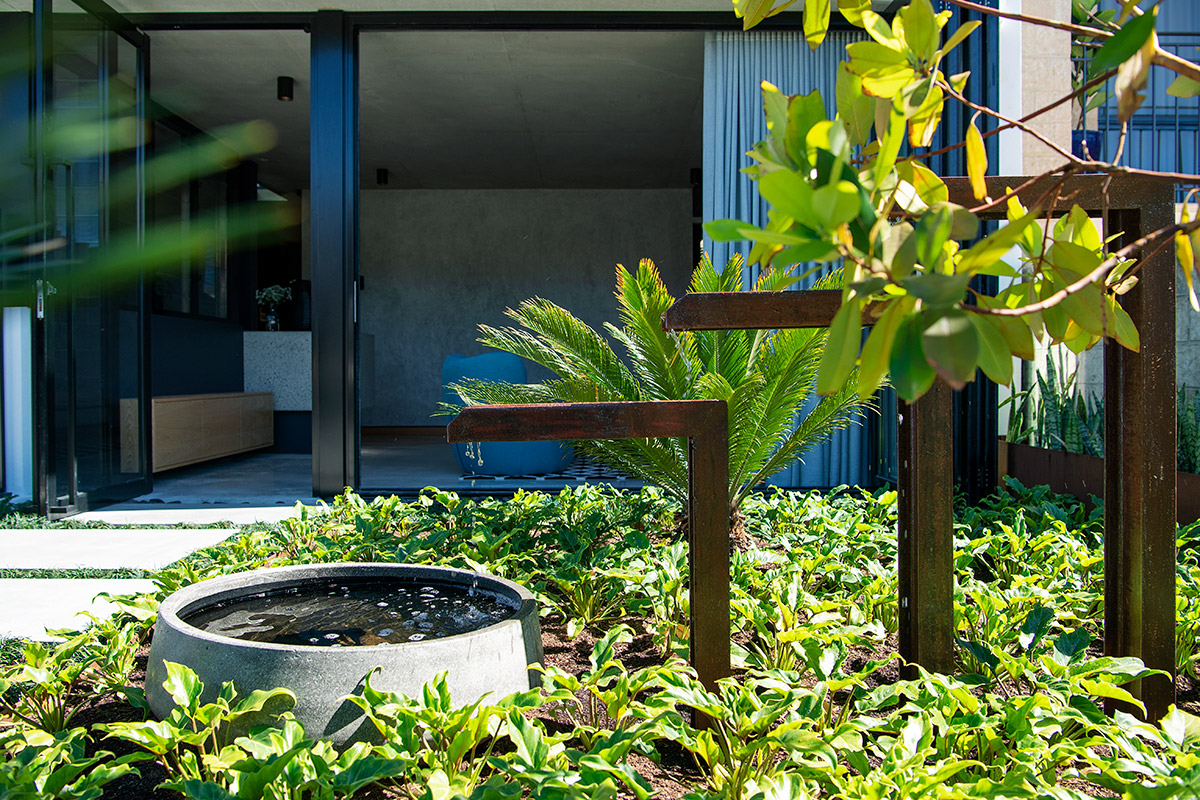 The home is nestled on a 265sqm block on Overton Gardens in Cottesloe. Looking at the facade of the structure from the outside, the house gives out a very modern impression with the flush combination of dark and soft palettes, along with lush green touches from the Japanese style garden at the front.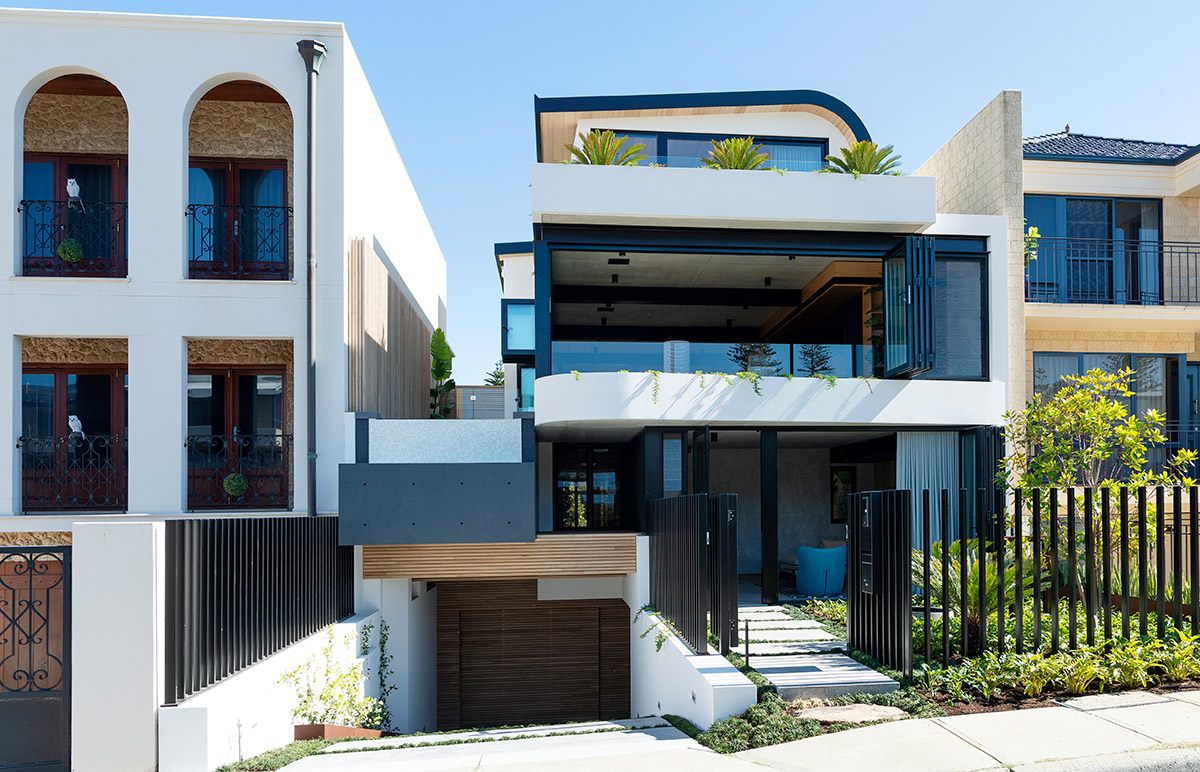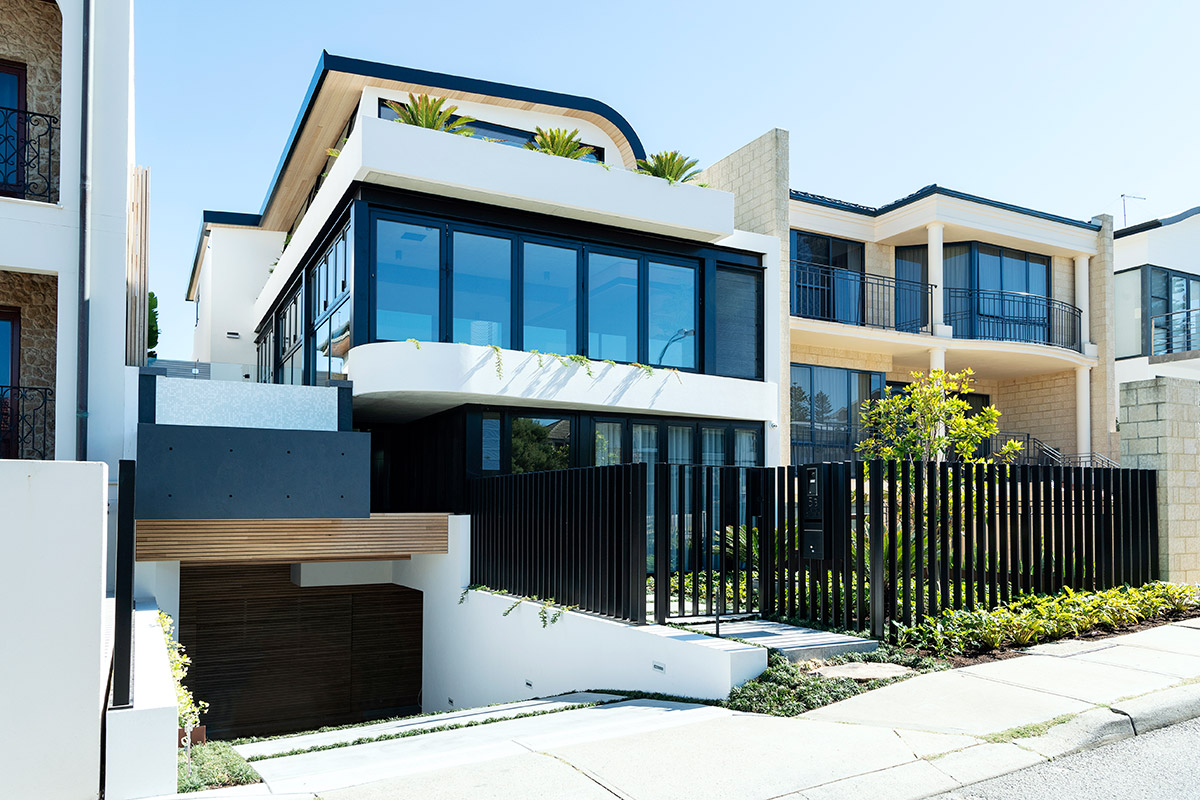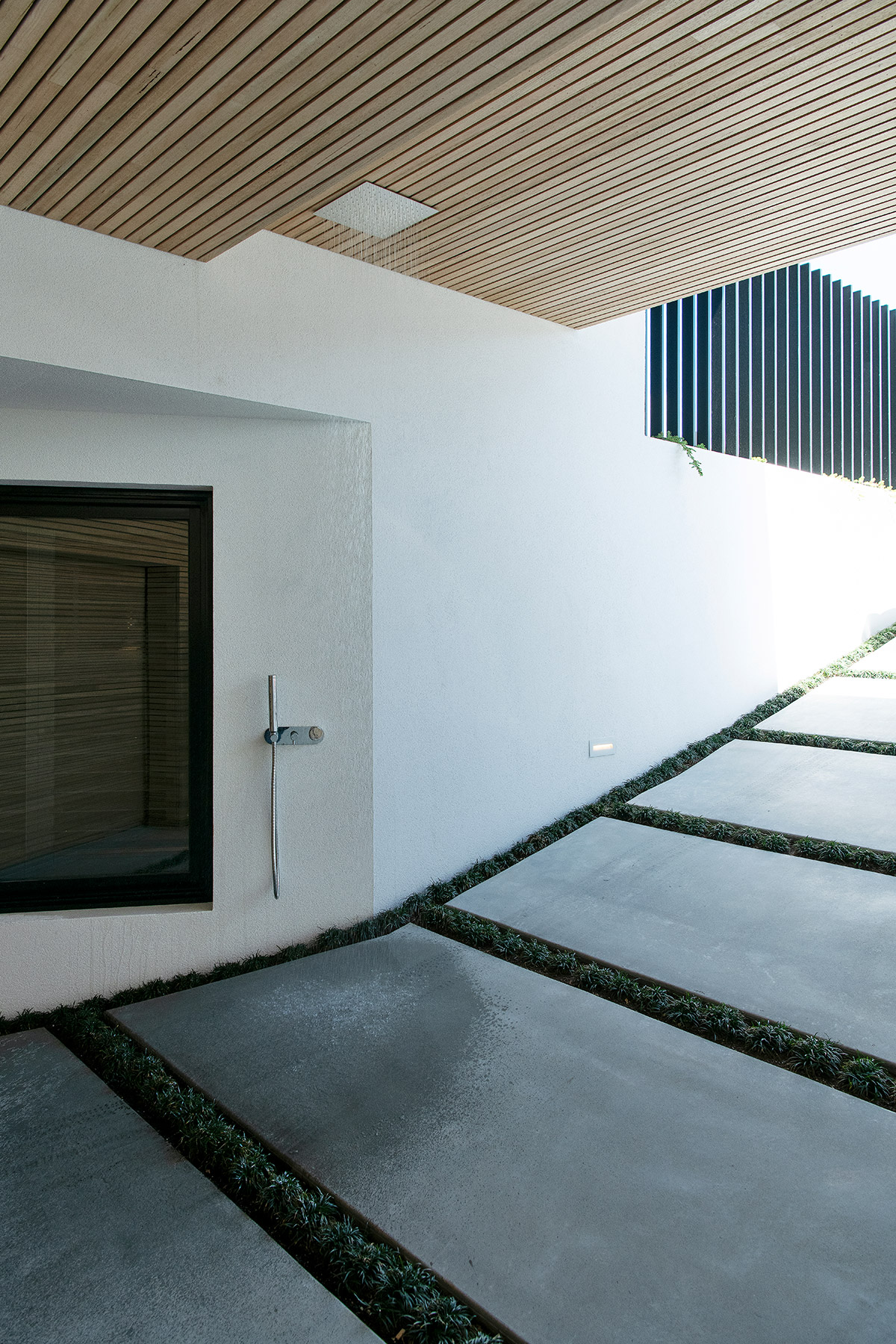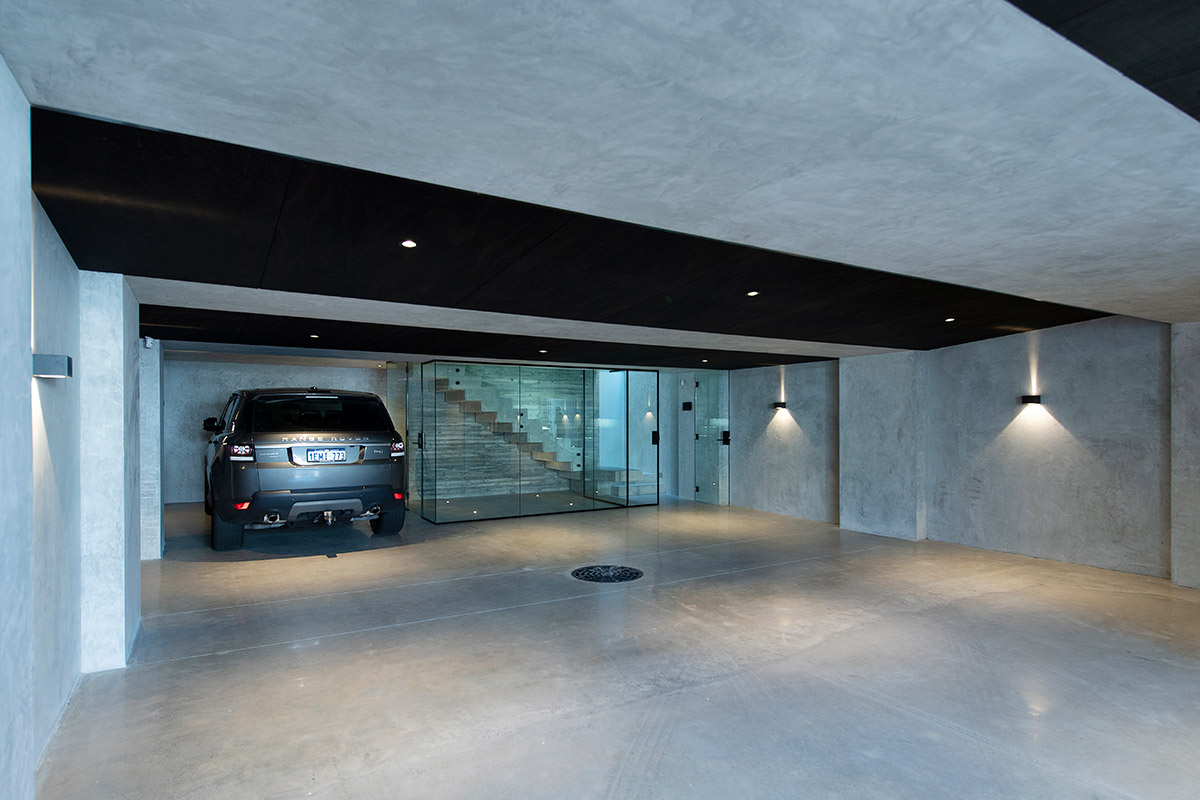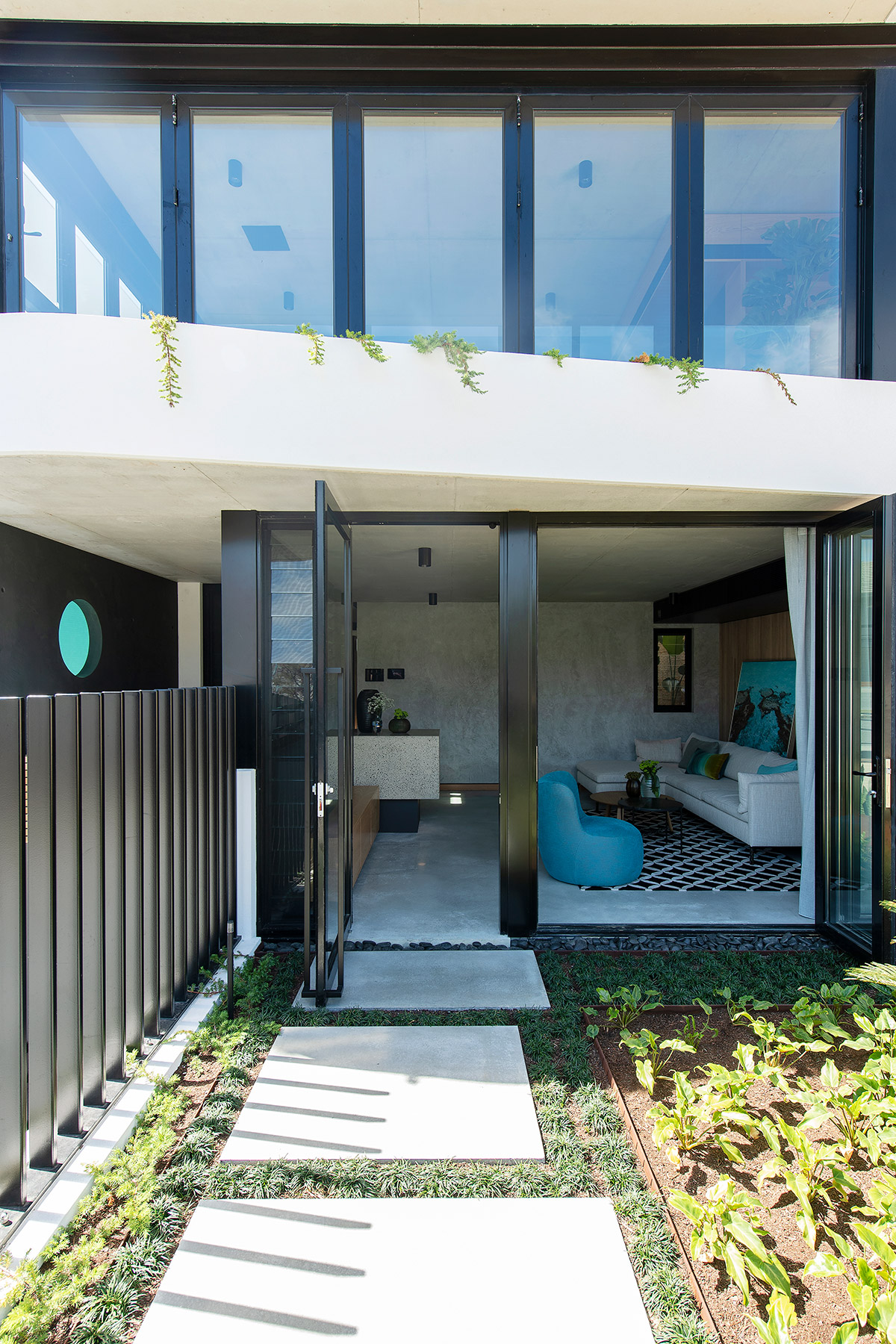 The first level serves as a huge carport with a glass-enclosed stairway leading to the second level. Levels two, three, and four feature glass panels which open up to provide an unobstructed panoramic view of the iconic Cottesloe Beach, allowing natural light to filter through all levels of the home.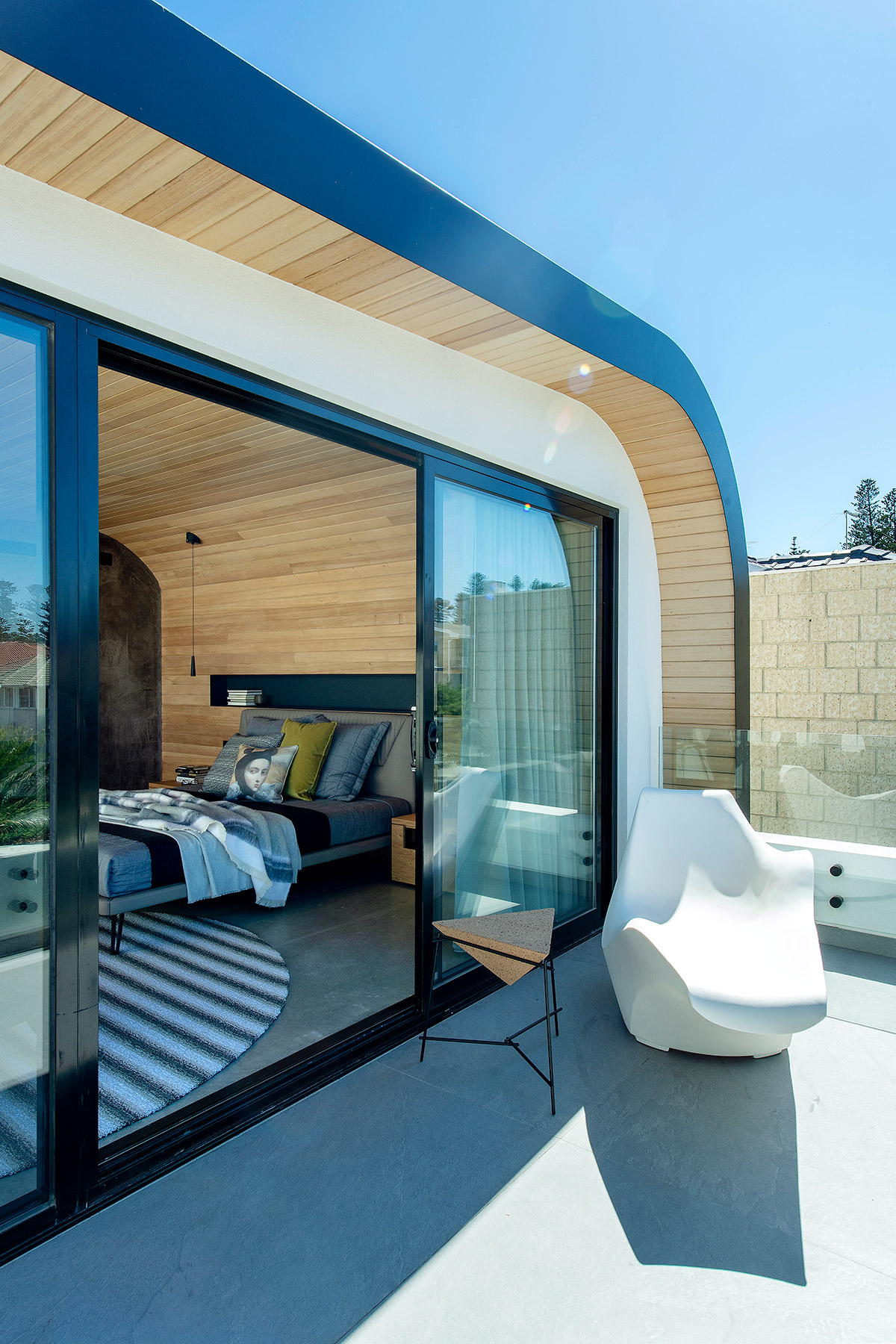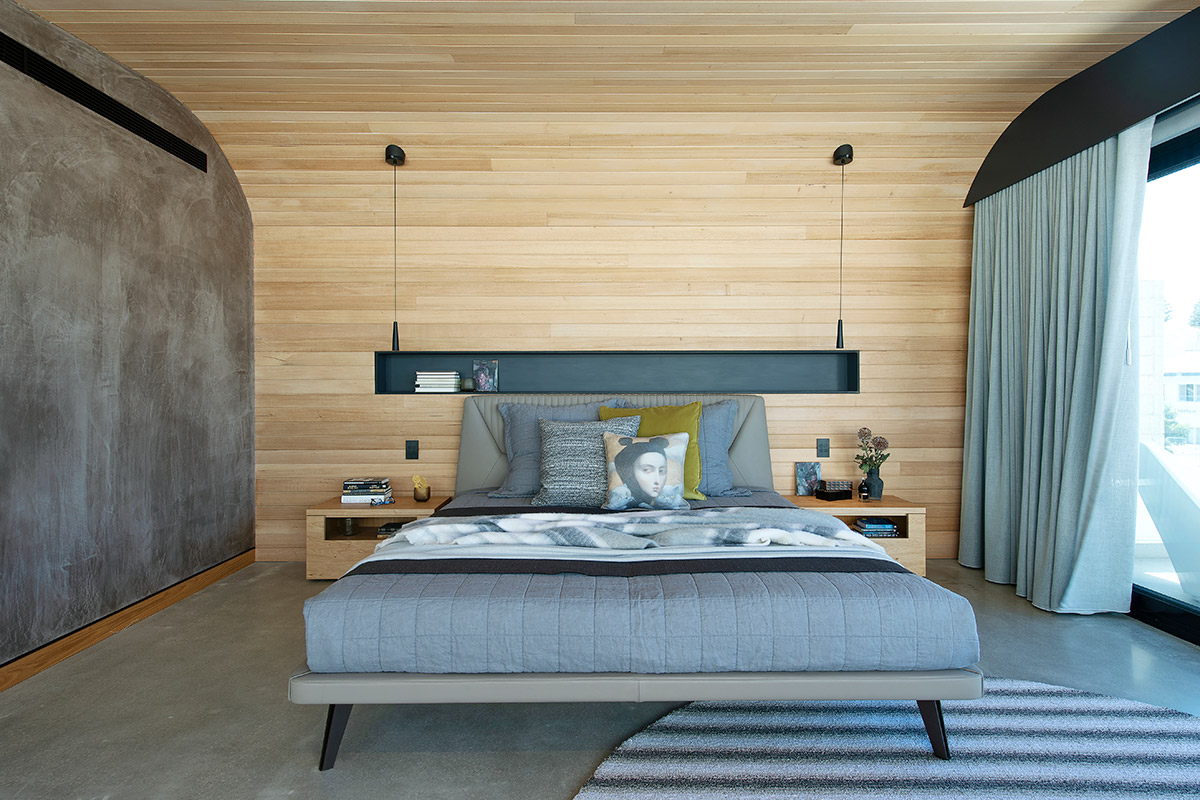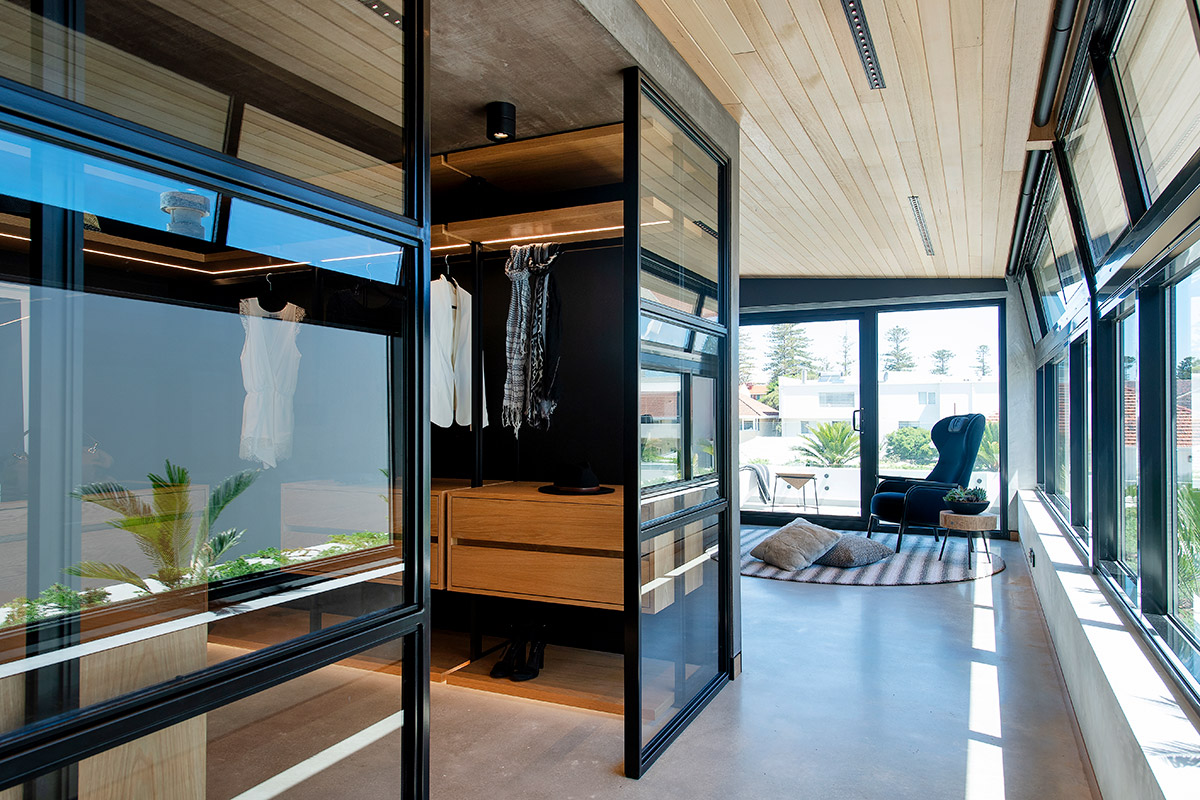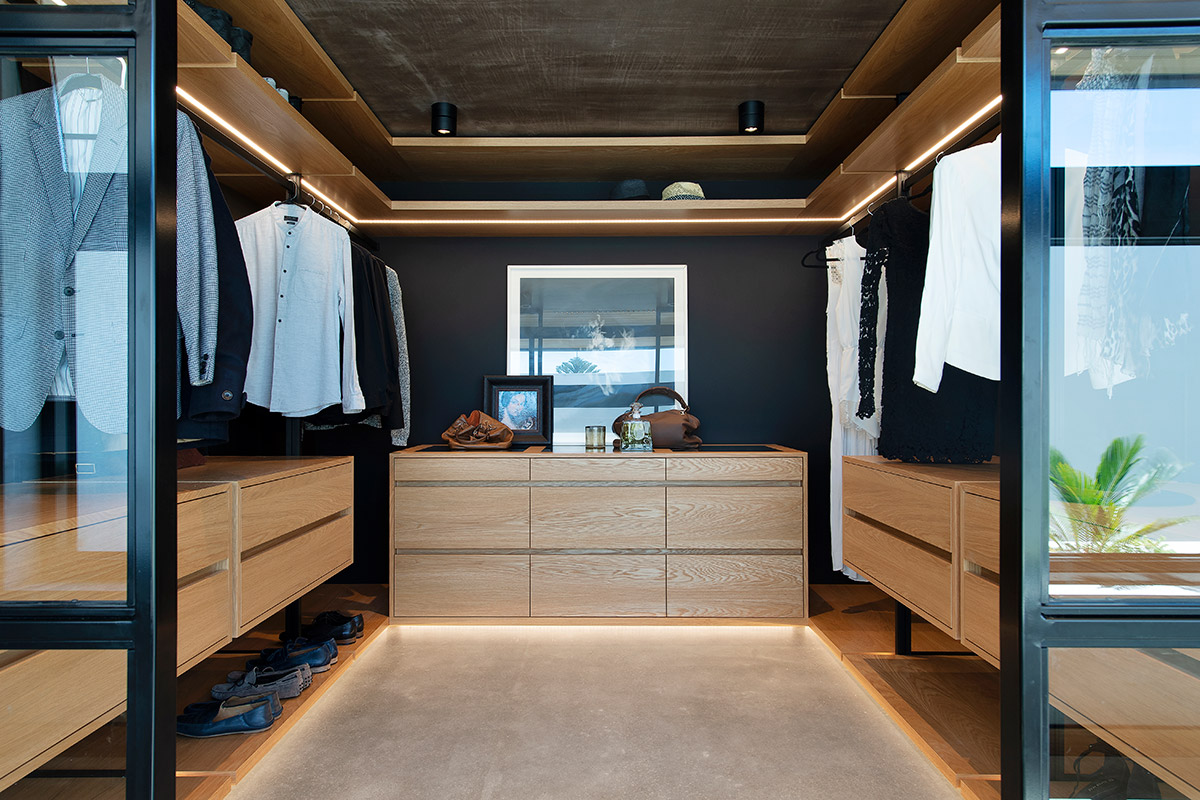 The house has four bedrooms which are assigned only to levels two and four, with each bedroom connected to garden views that allow bringing the outdoors in. Other prominent interior features are the curved timber ceiling on the fourth floor and master bedroom. This aesthetic feature subtly balances the masculine tone set by a dark material colour palette that is dominated by concrete and dark handmade Japanese tiles especially evident in the bathroom.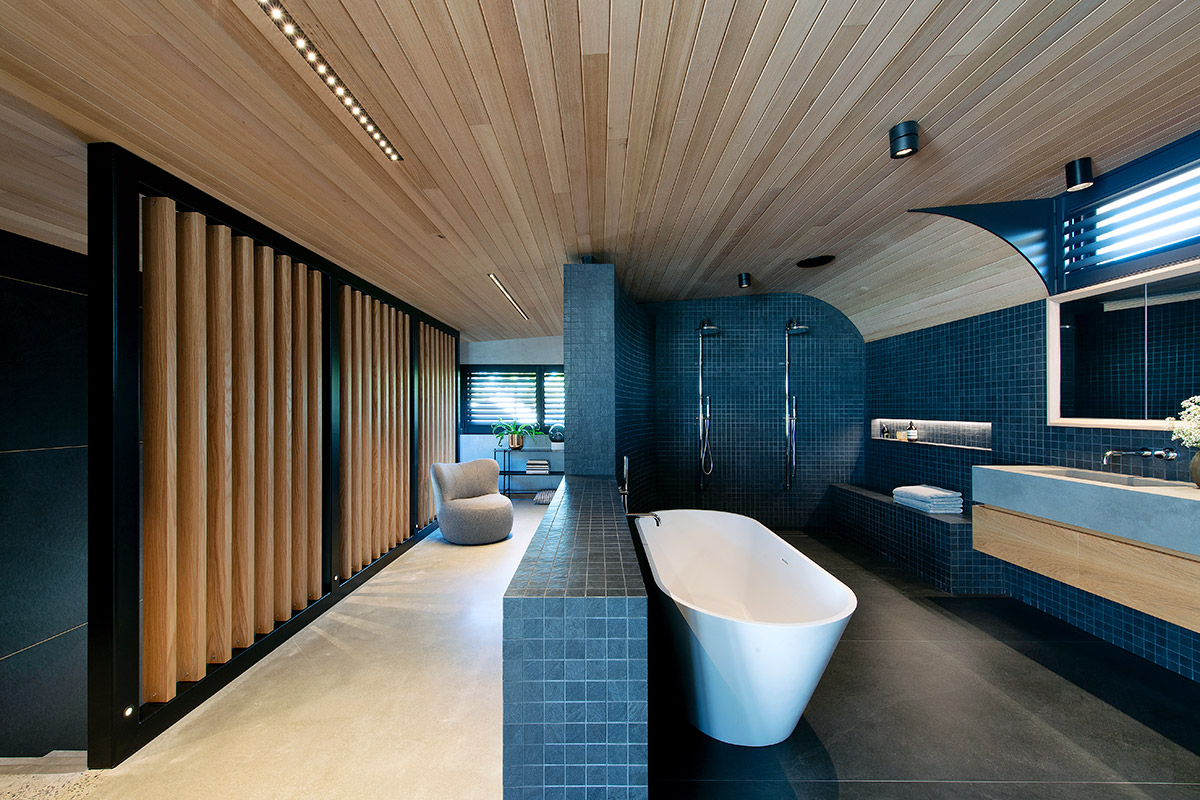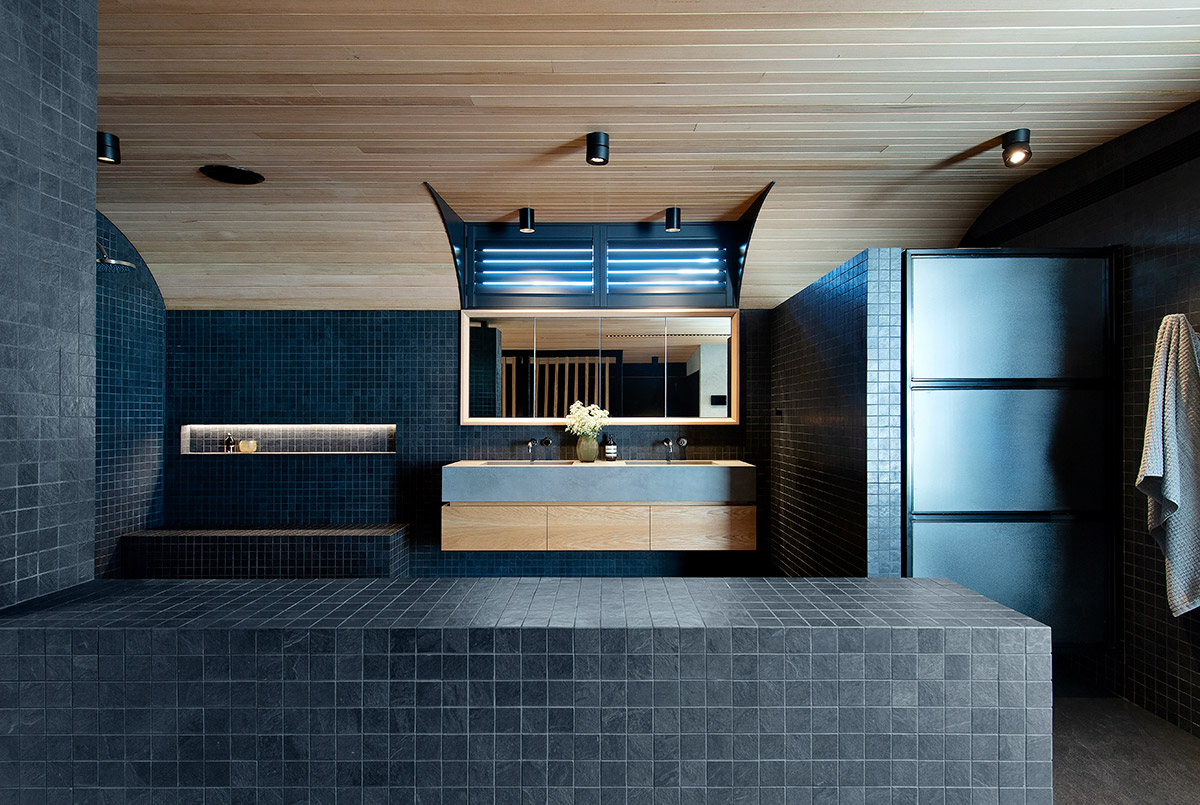 "Handmade Japanese tiles and dark tiles are used throughout the bathrooms. This is inspired by modern Japanese architecture, while the use of timber lining for the top floor ceiling, doors and fins is a nod to the traditional style of Japanese architecture." – Plan Design Build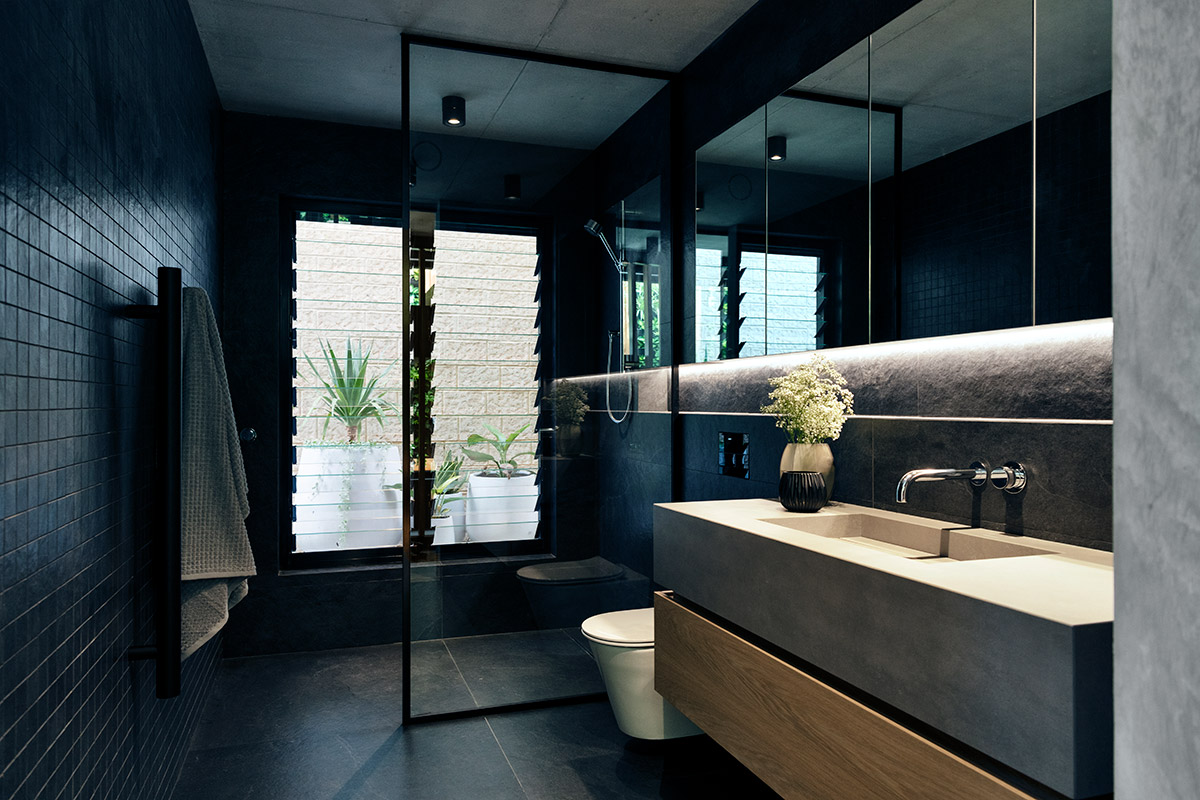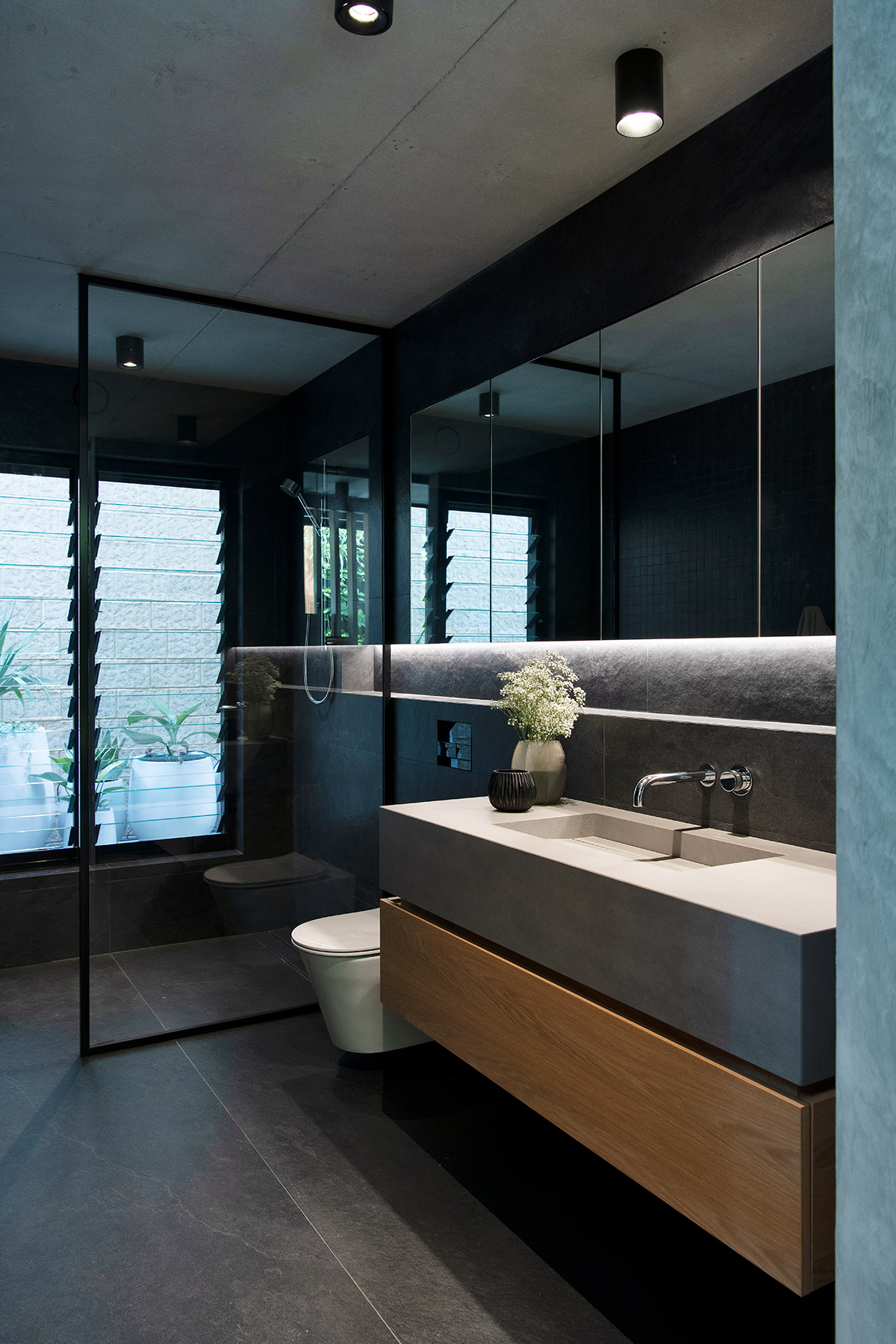 The third level is a fully dedicated open-plan living space, with an outdoor seating area and pool. This level houses the kitchen, scullery, main-living, fire-place, powder room, barbeque, a study nook, and pool. Such areas offer great flexibility and allow for a smooth transition from one space to the next.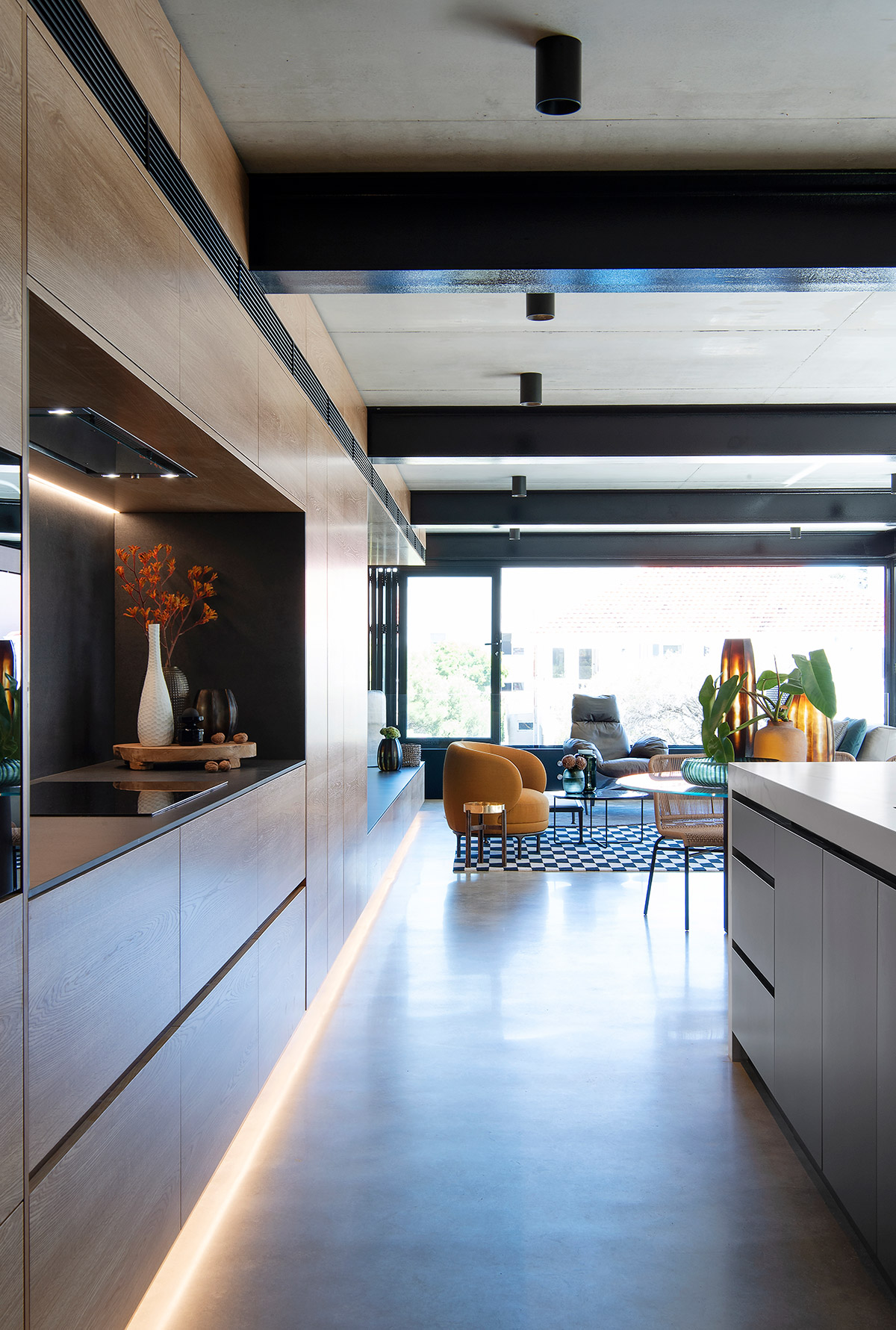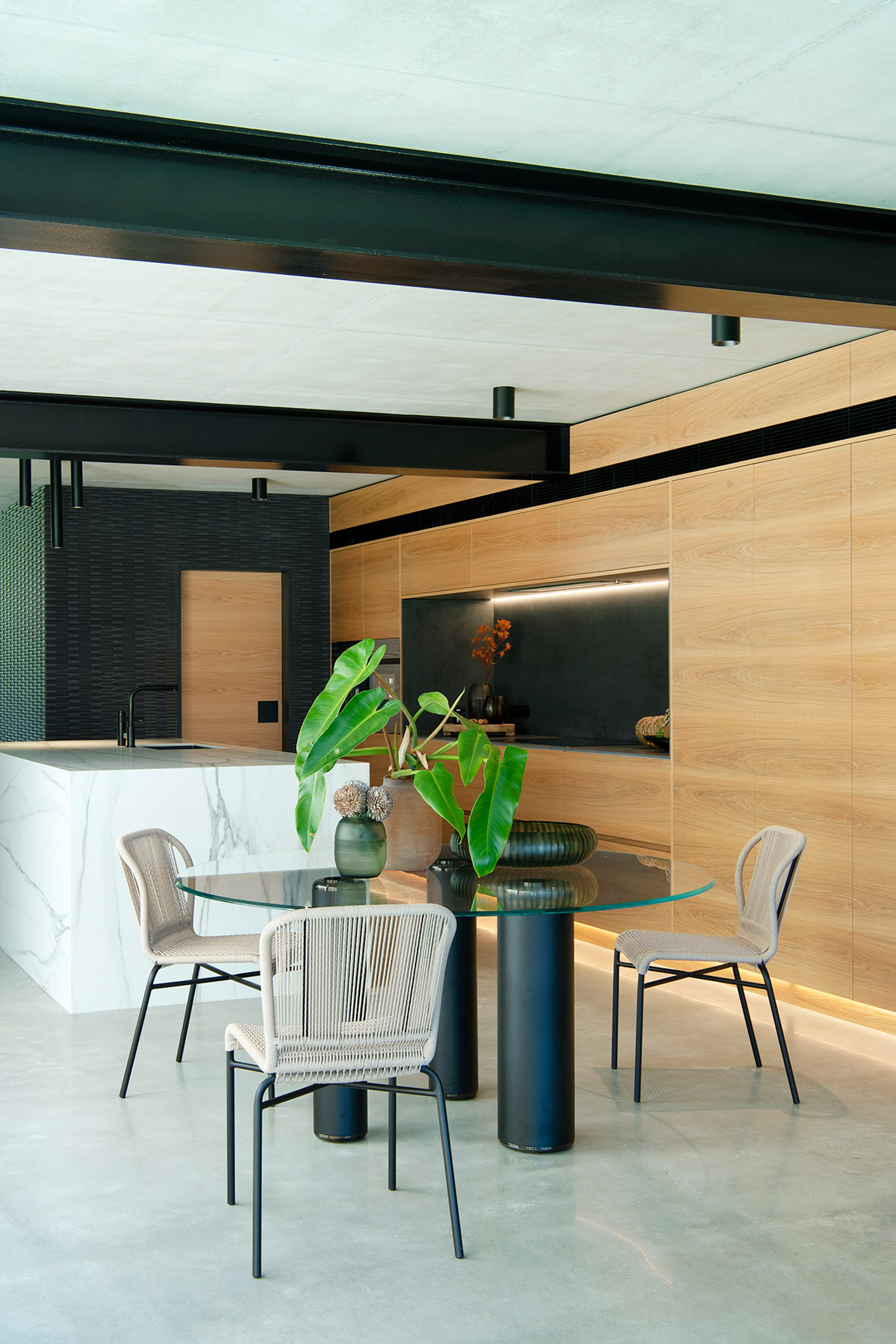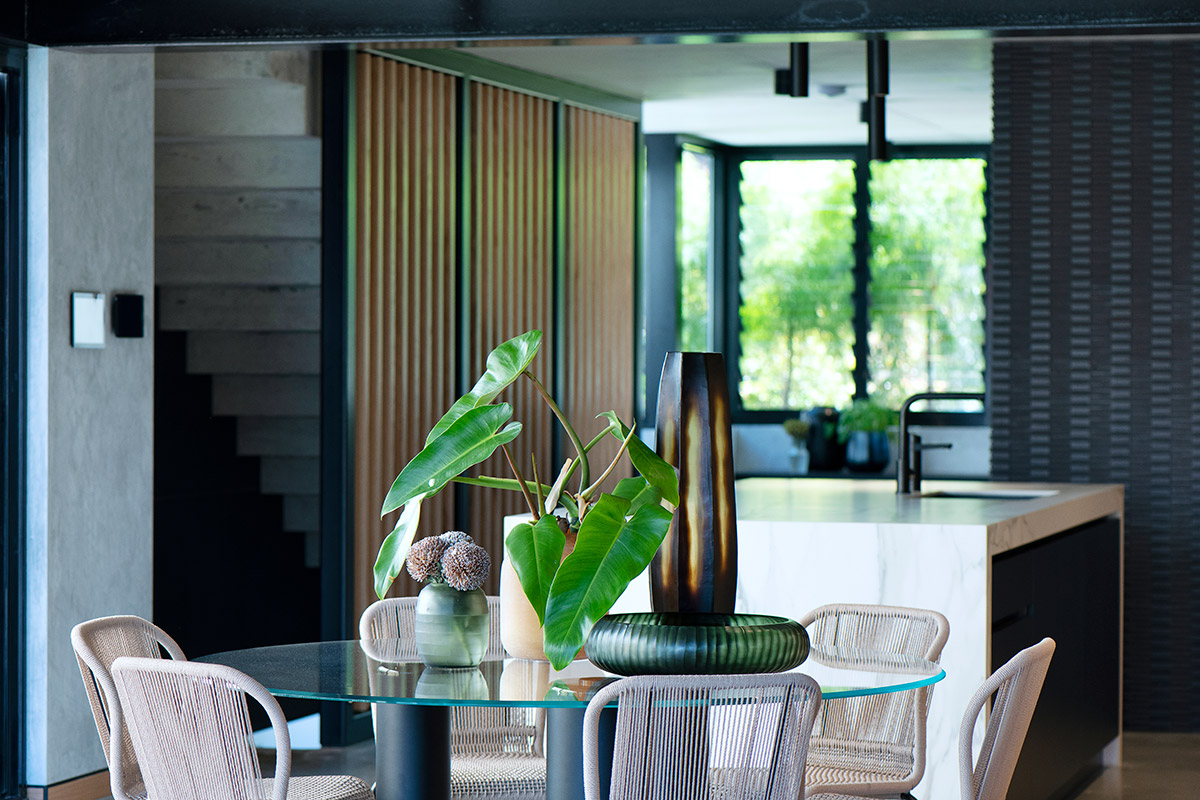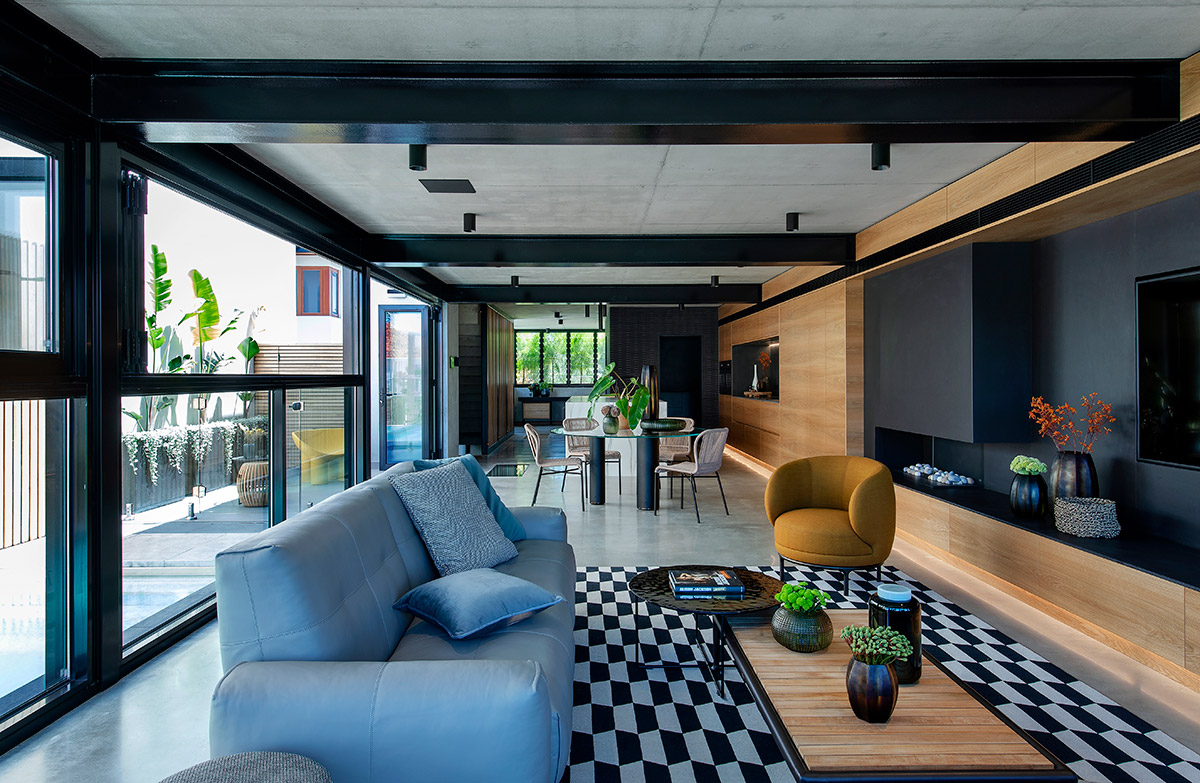 Aside from handmade Japanese tiles, honed and polished concrete finishes, porcelain panels, timber veneer, and polished plaster are also amongst the dominant aesthetic features that set the tone for the unique classic-modern feel of the house.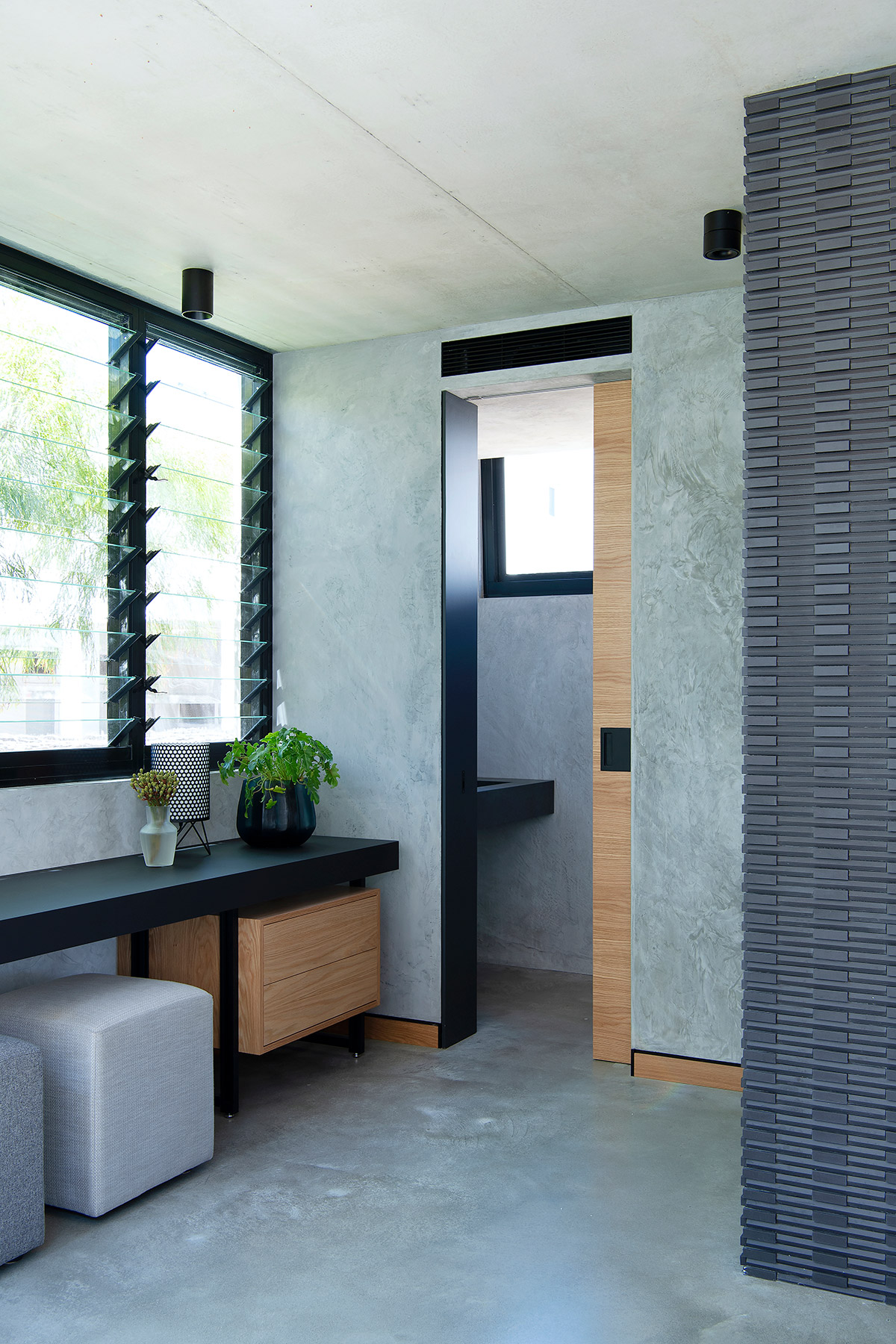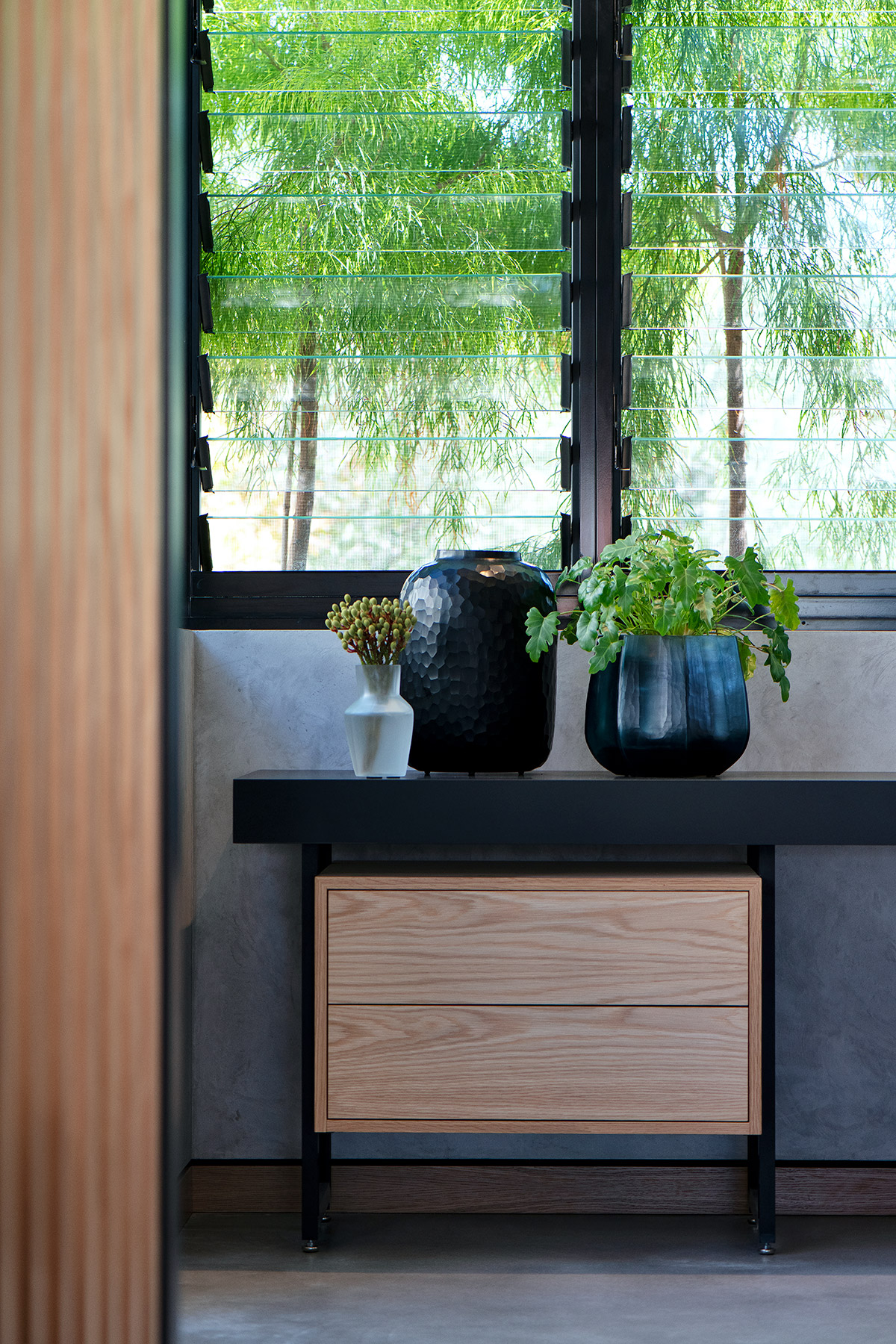 Old versus new? This house shouts 'Why not both?!' A perfect blend of contrasting styles and aesthetic approach allow this amazing home to look simply exquisite and create an exciting environment filled with distinct characteristics and homely glamour for the whole family.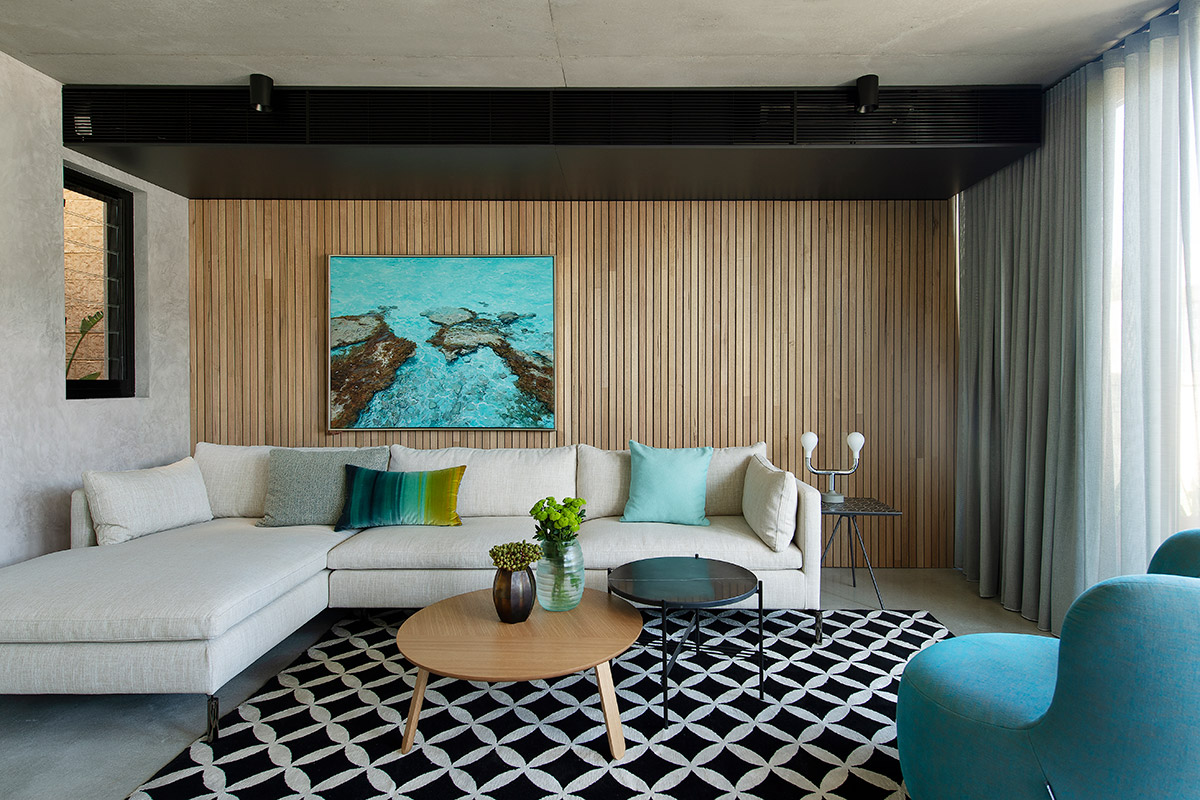 House Project: The Bell House
Architect: Plan Design Build
Stylist: Ultimo Interiors
Location: Cottesloe, Perth
Type: New Homes
Photography: Jody D'Arcy