We wouldn't be so surprised if the Tent House makes its inhabitants feel like they're home away from home! Located in Noosa on southern Queensland's Sunshine Coast, the brief called for a 3 bedroom family dwelling with a central open plan living and kitchen space. Designed by Sparks Architects, the building sits calmly in the wildlands while taking full advantage of the ever-changing climate and picturesque surroundings to allow the flow of natural energy into the home. Come on in and join us on a little house tour!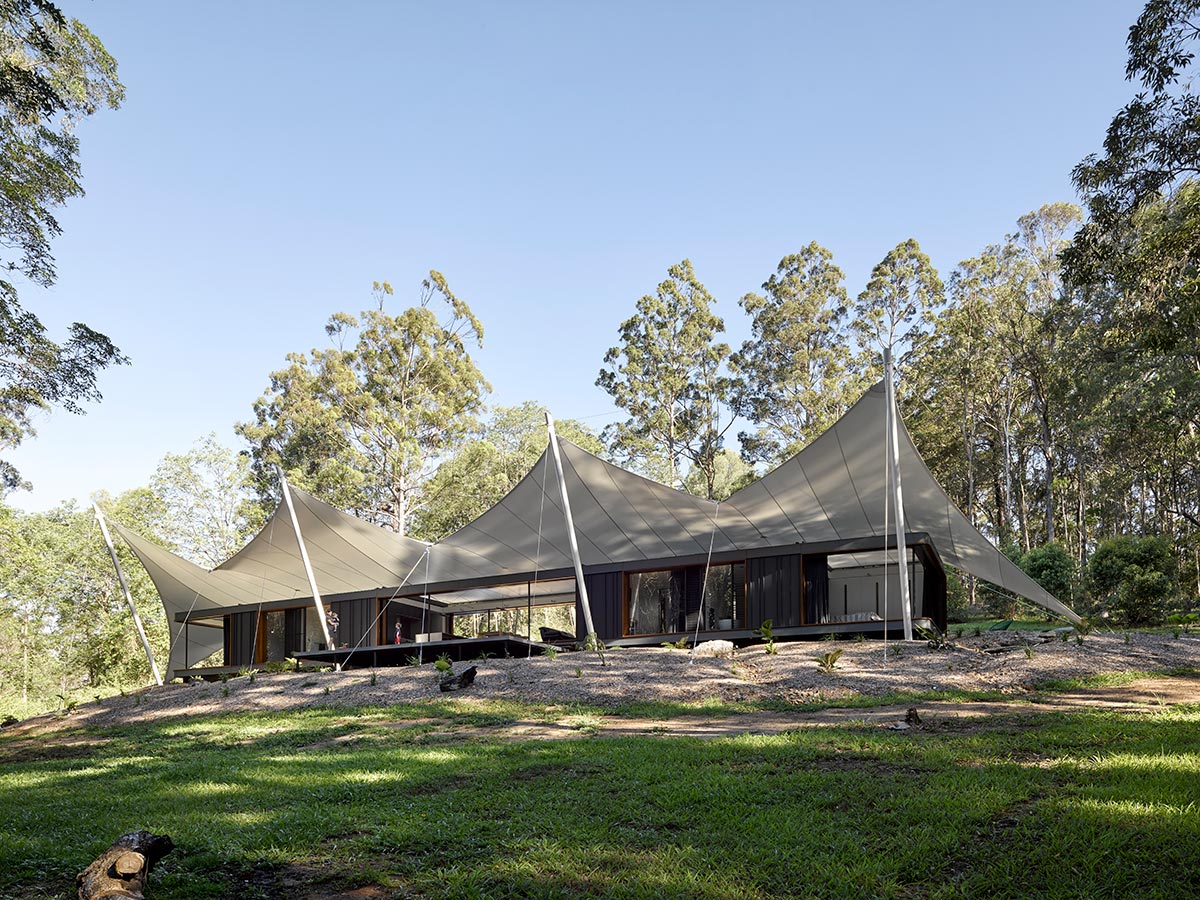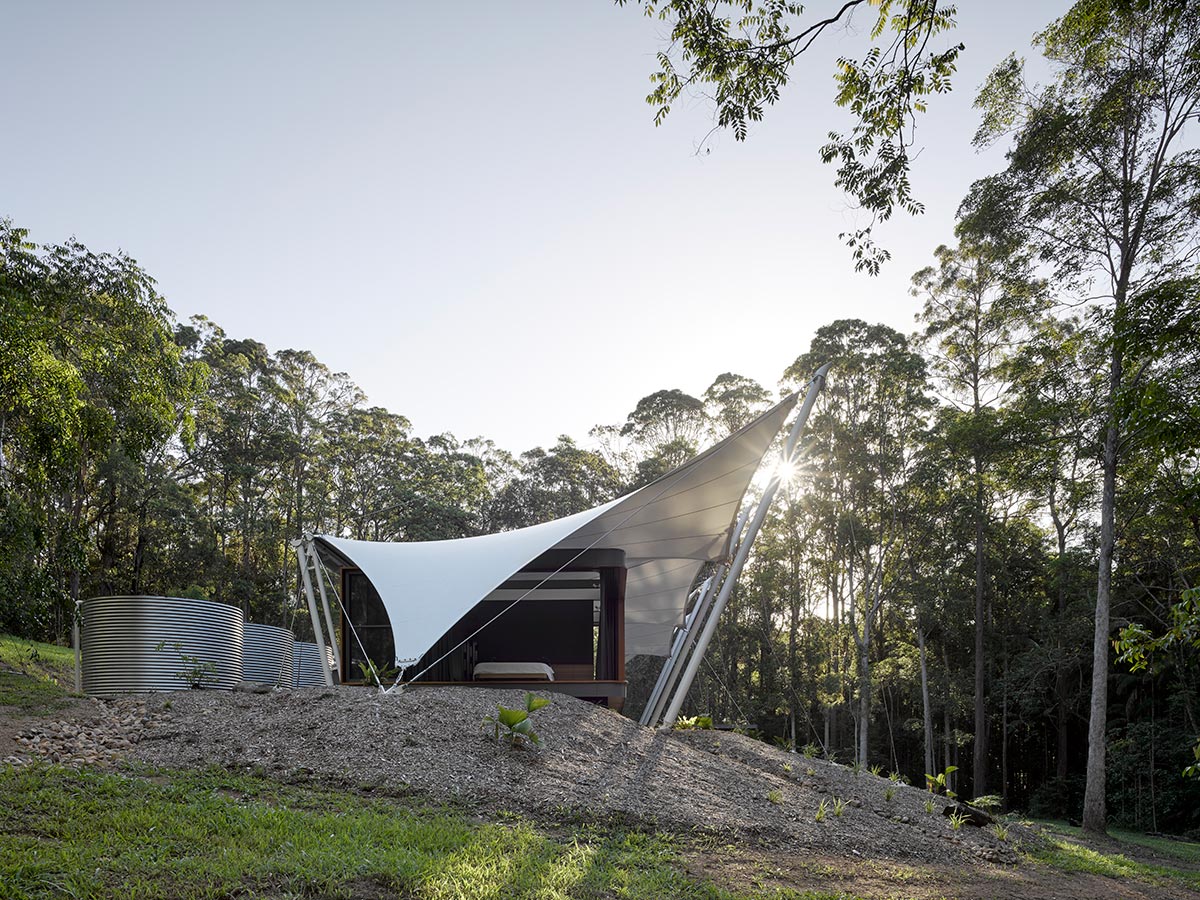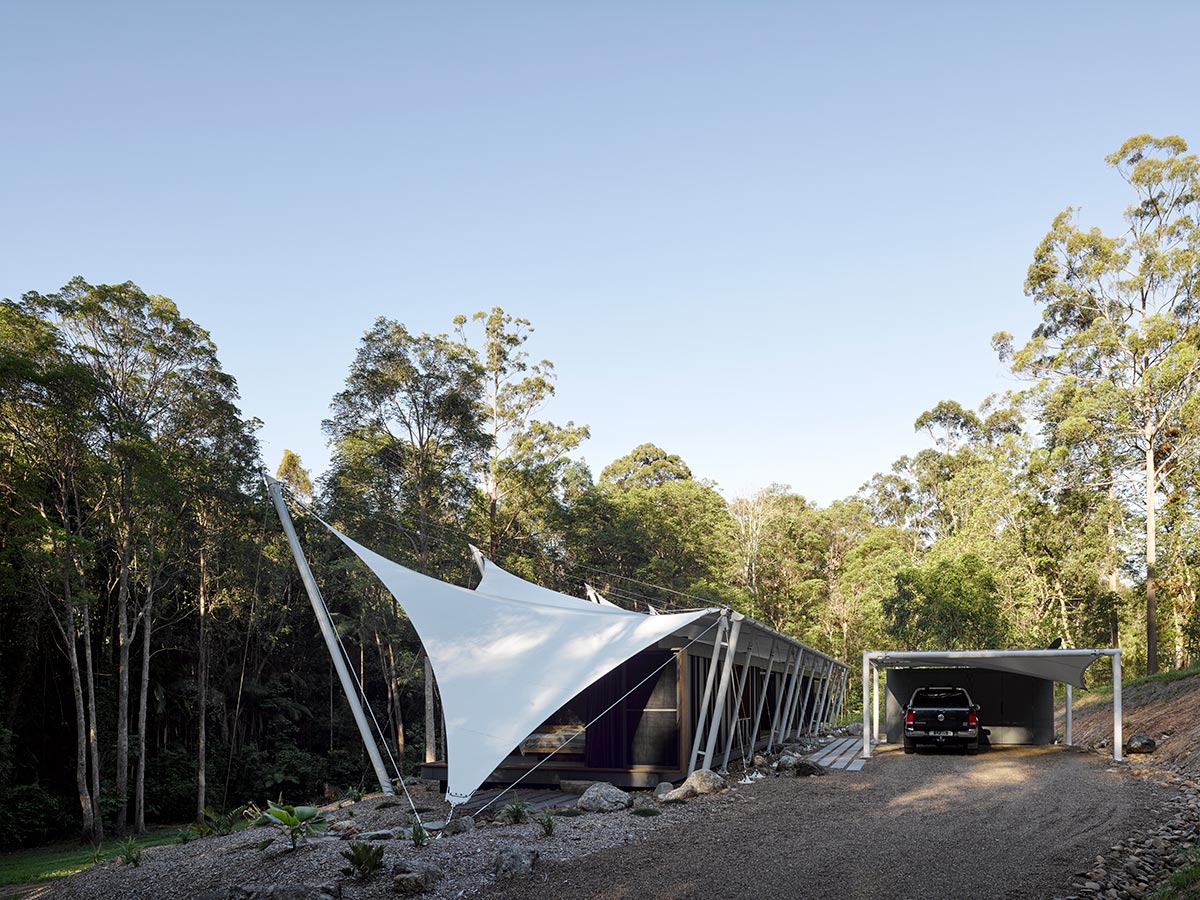 "This forest clearing addressing a pocket of rainforest in the Noosa hinterland, is approached through a typical neighbourhood of rural houses and acreage dwellings. The journey to the house continues from the street via a winding bush track through the forest which acts as a threshold between the constructed world and that of the clearing, a place remnant of early settlement in the region; a camp." – Sparks Architects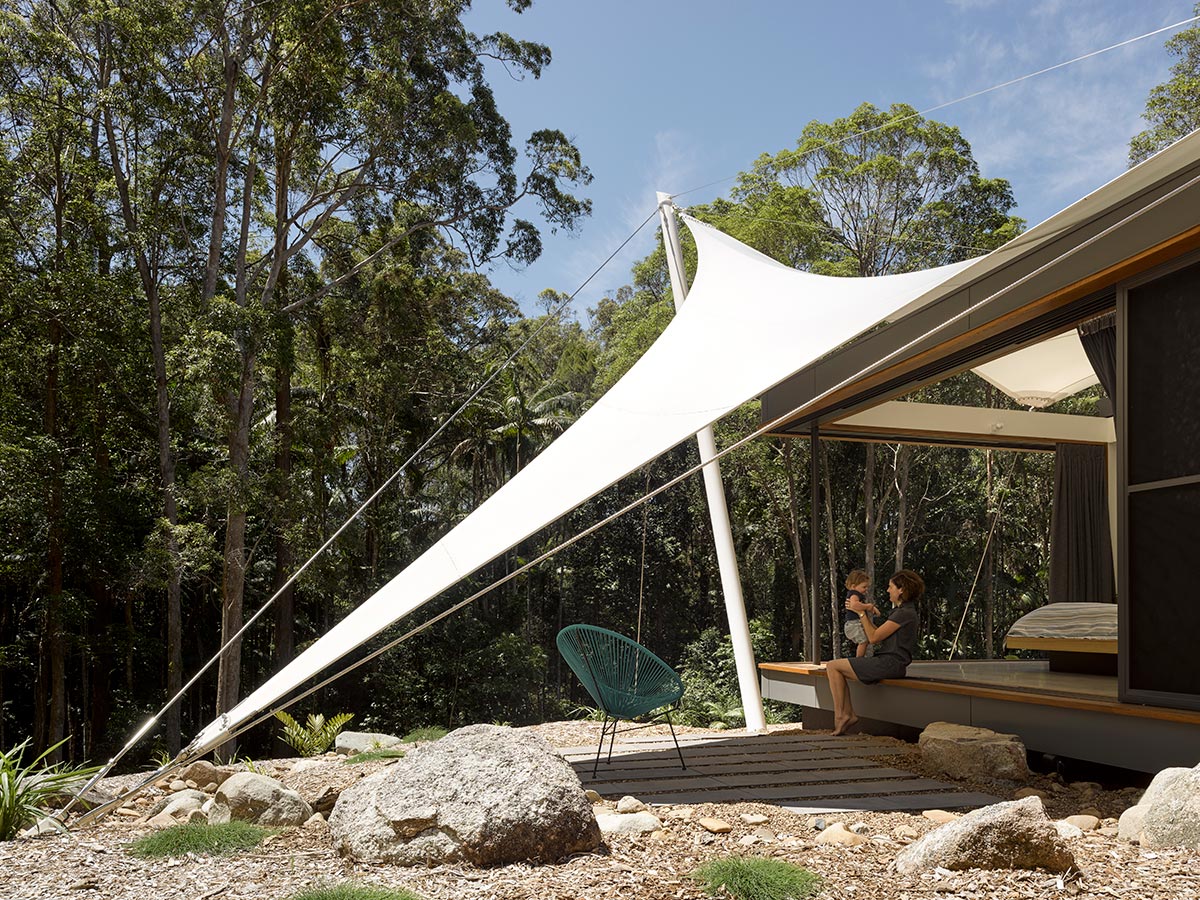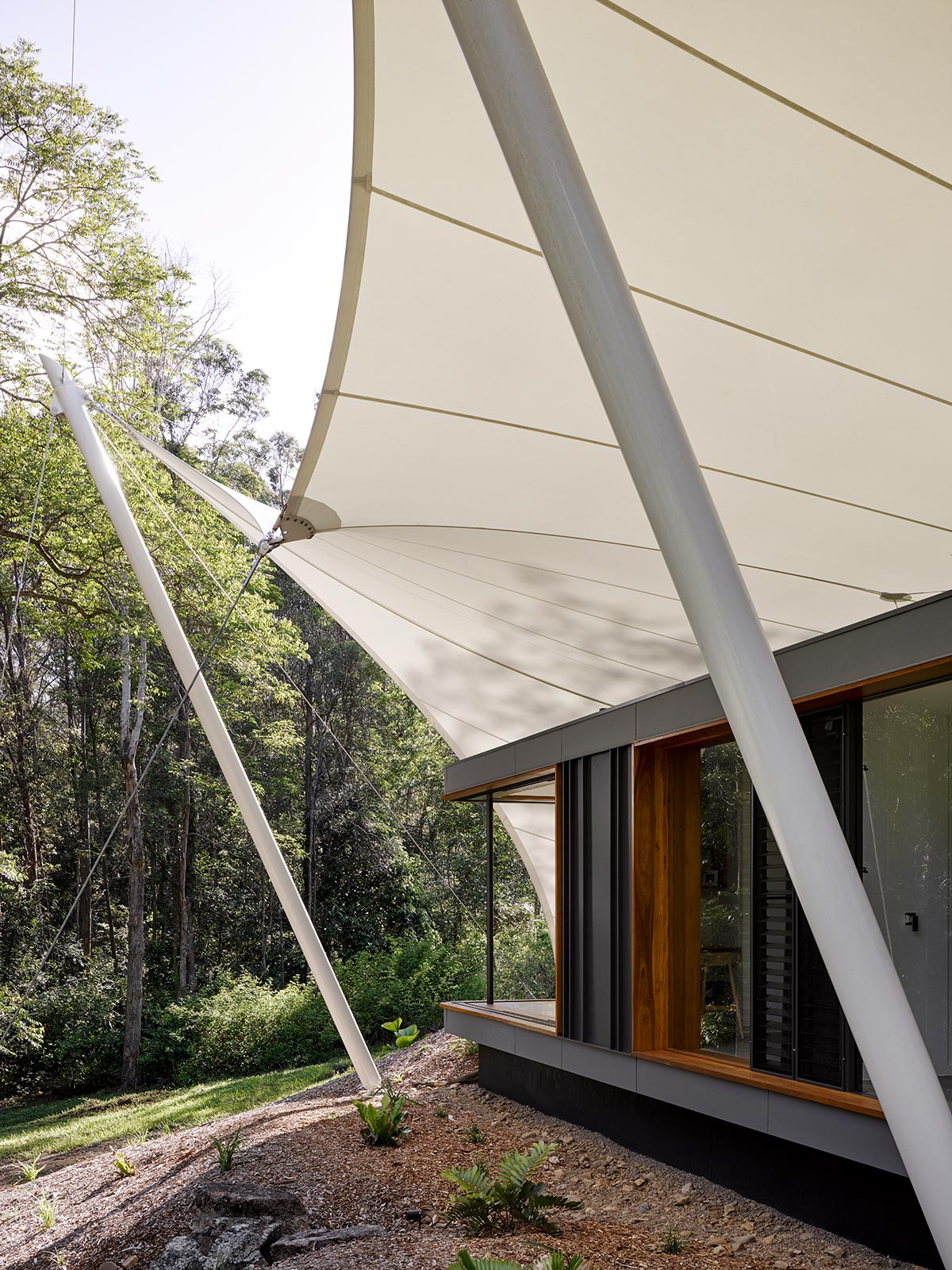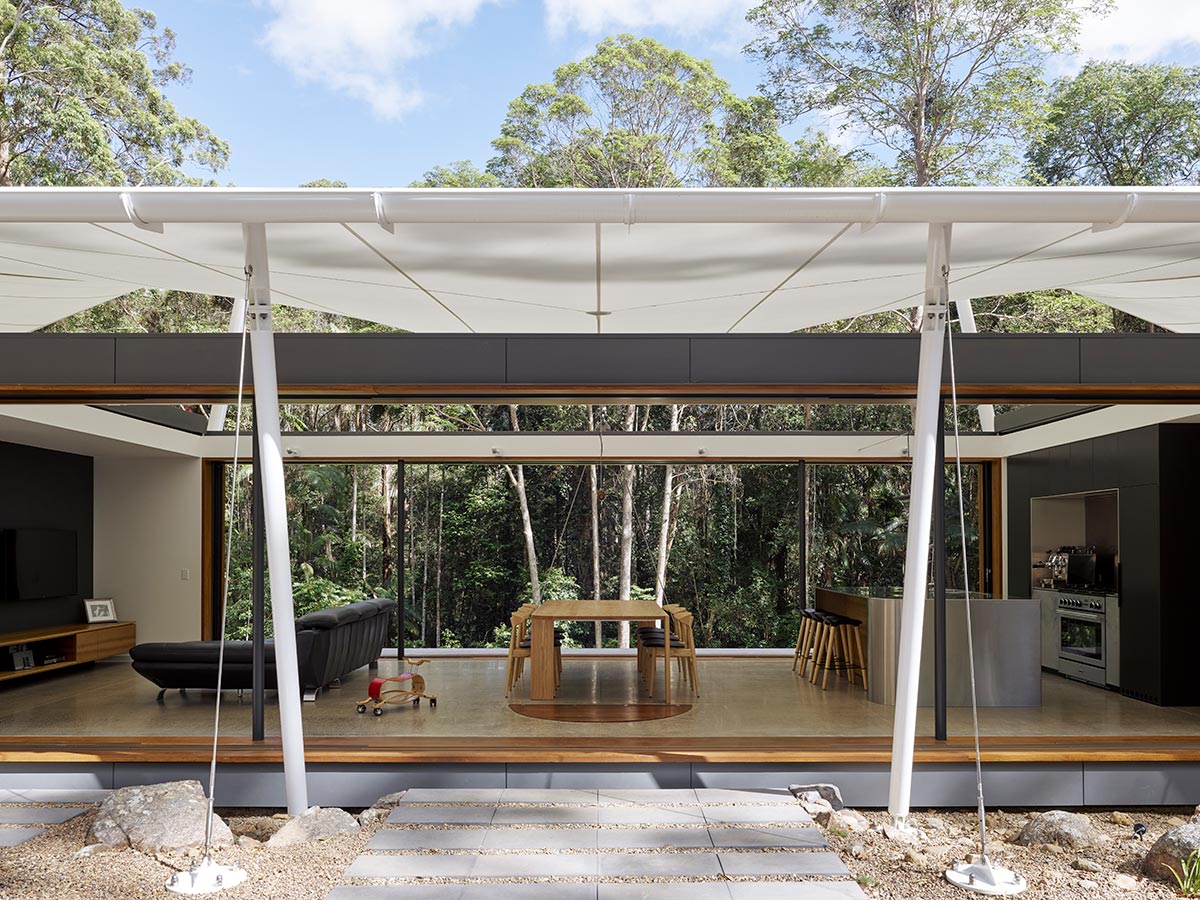 The light material palette gives the feeling of warmth and cosiness that embraces you as you walk through the spaces, complemented by accents of timber throughout. Natural light is abundant; it exudes a sense of space and brings calm to those within it, whilst maintaining a strong visual connection to the outdoors.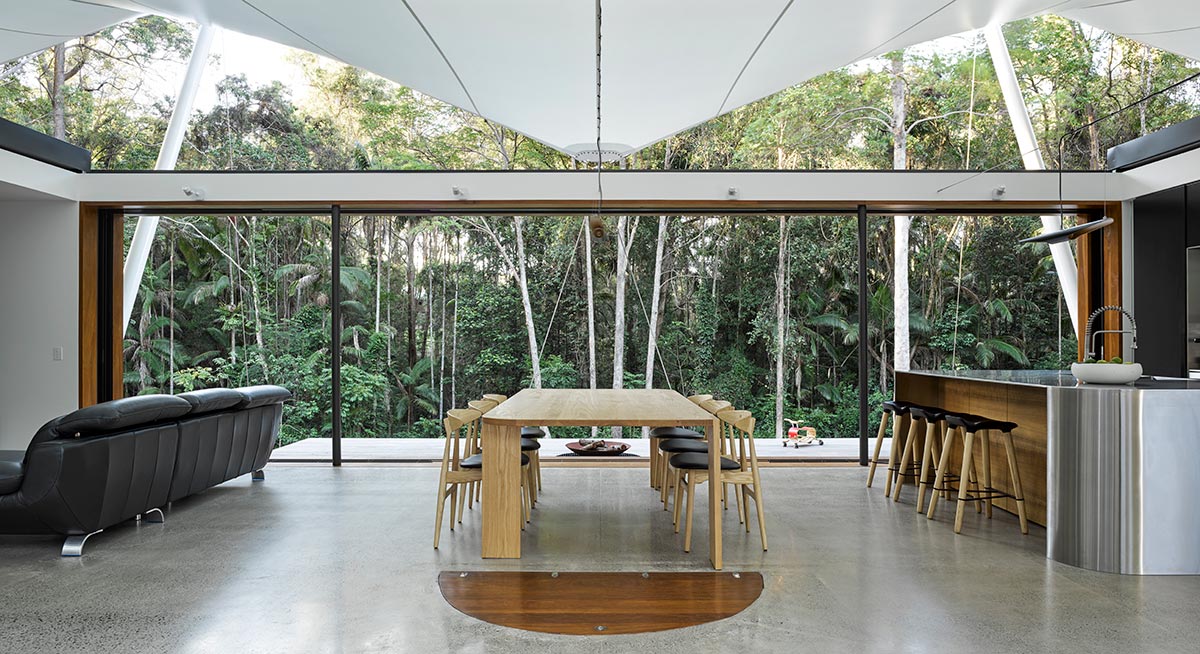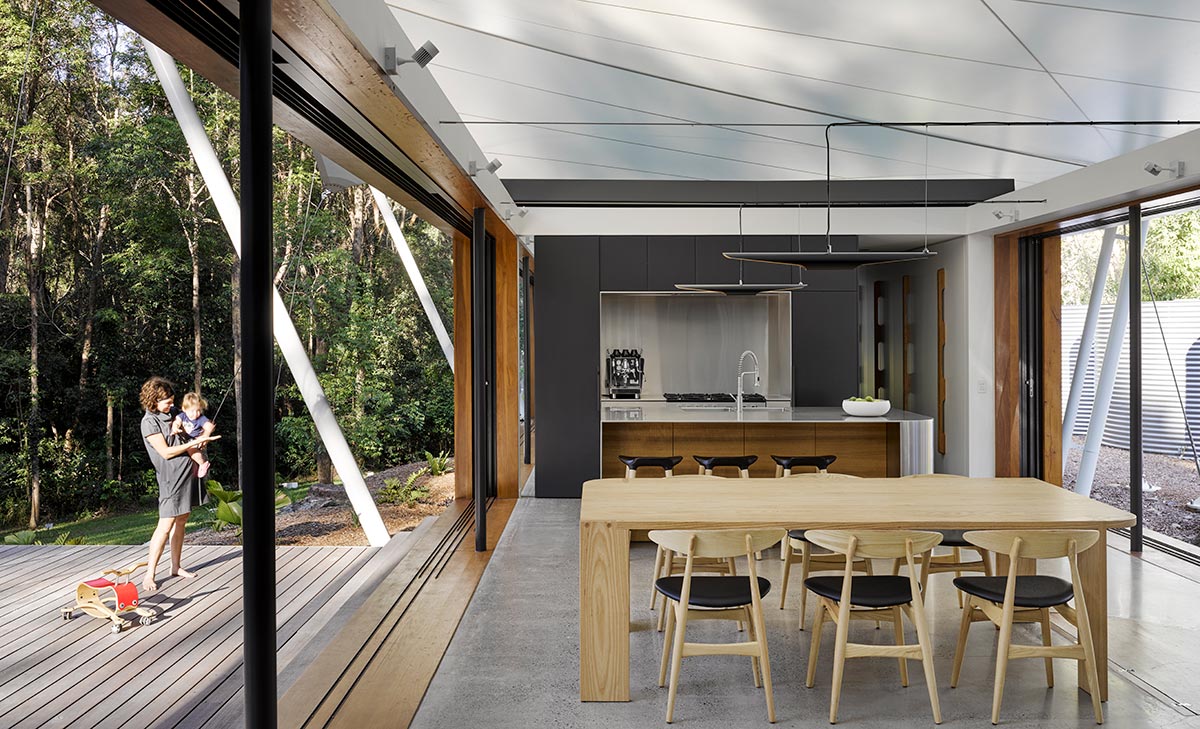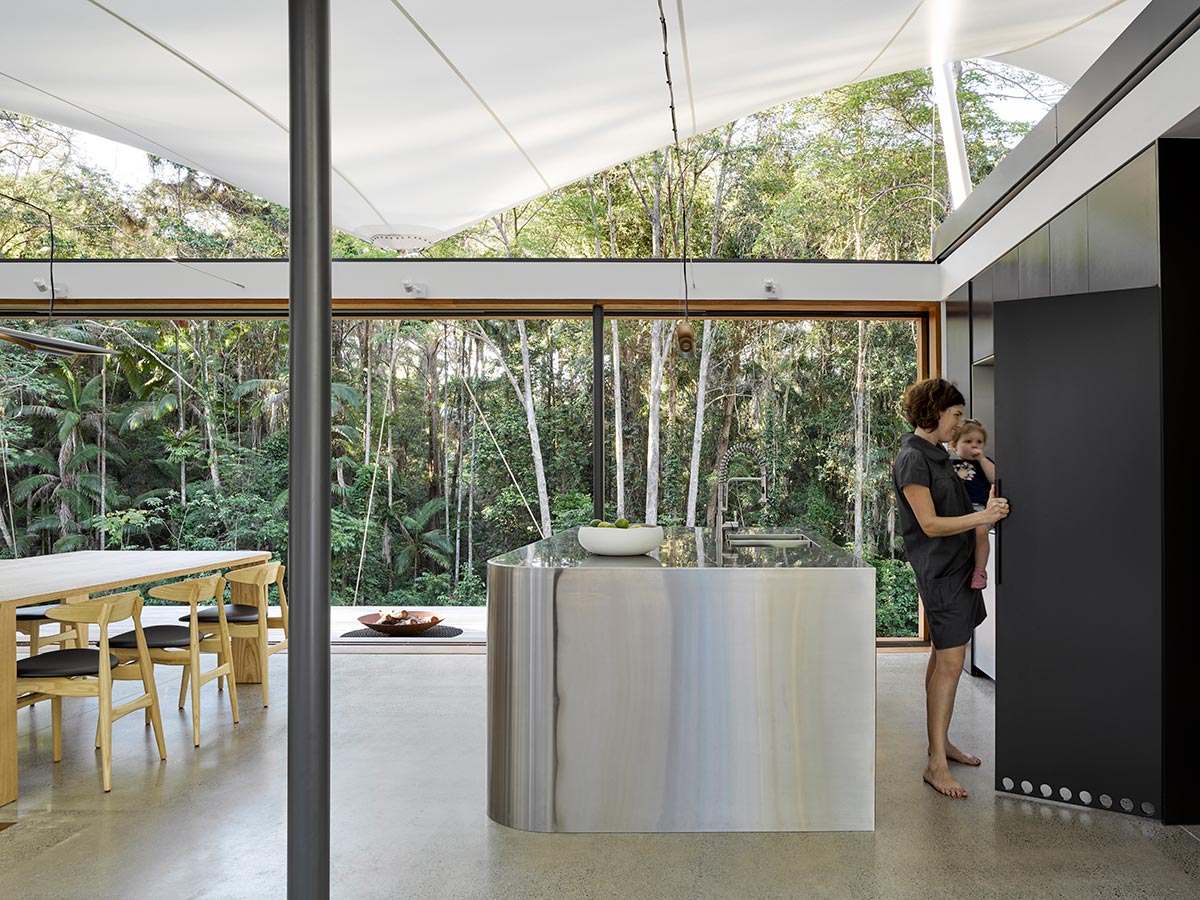 The scale and density of the surrounding forest reduces winter sun penetration and ultimately creates its own micro-climate. The architectural response is a dual concept that allows an operable insulated box for cooler months, and habitation to a tent-like amenity in warmer months. The pavilion running along the east-west contour allows all rooms to enjoy the rainforest view to the north maximizing winter solar gain.
"Two primary architectural elements; shelter and security, are tested within this proposition. A dual mode of habitat is achieved – an enclosed and sheltered mode, and the other open and expansive allowing the occupants a direct relationship to their natural surroundings. The building ultimately provides a spatial opportunity that flexes between an interior and an exterior condition at the users' discretion." – Sparks Architects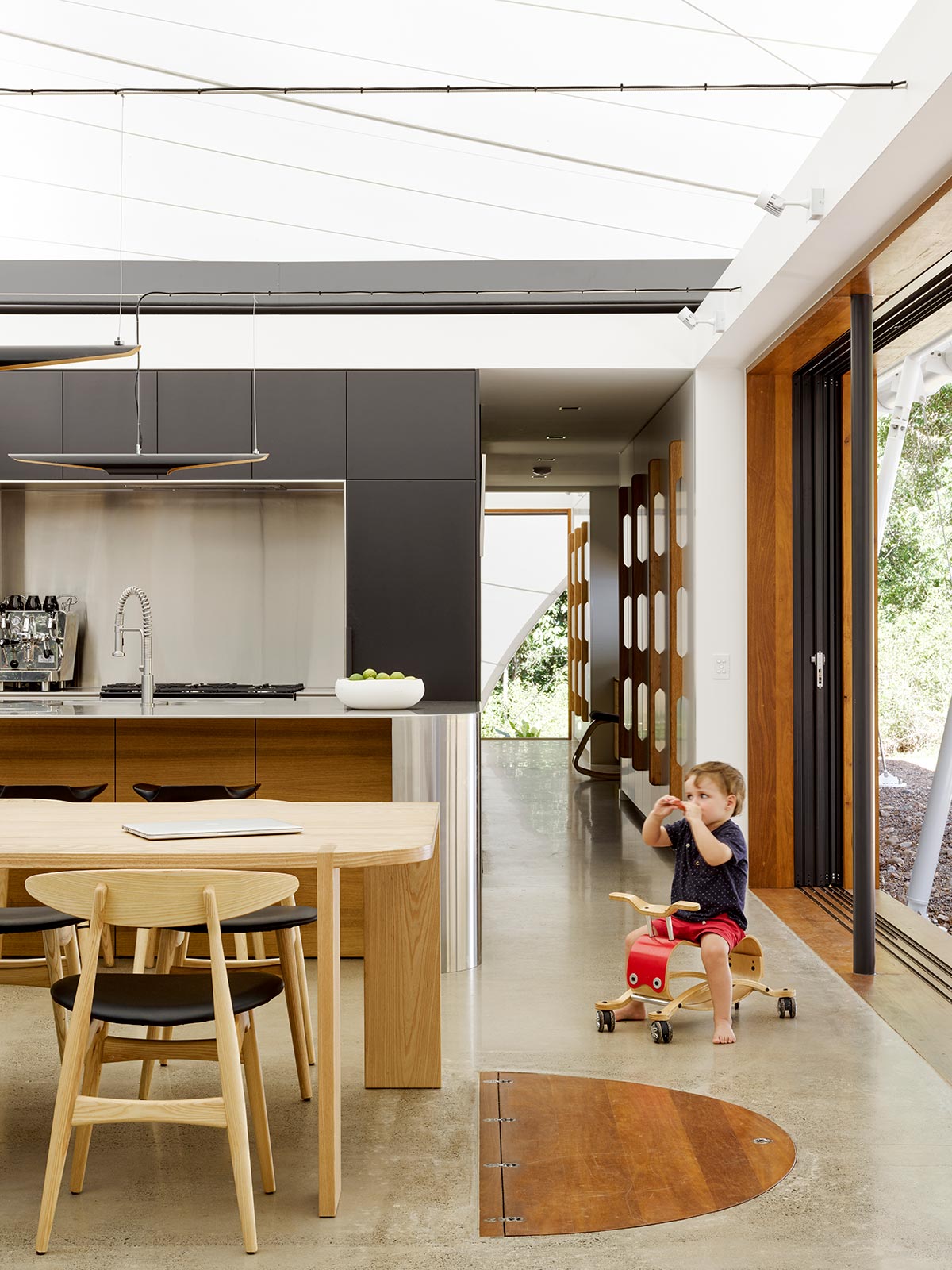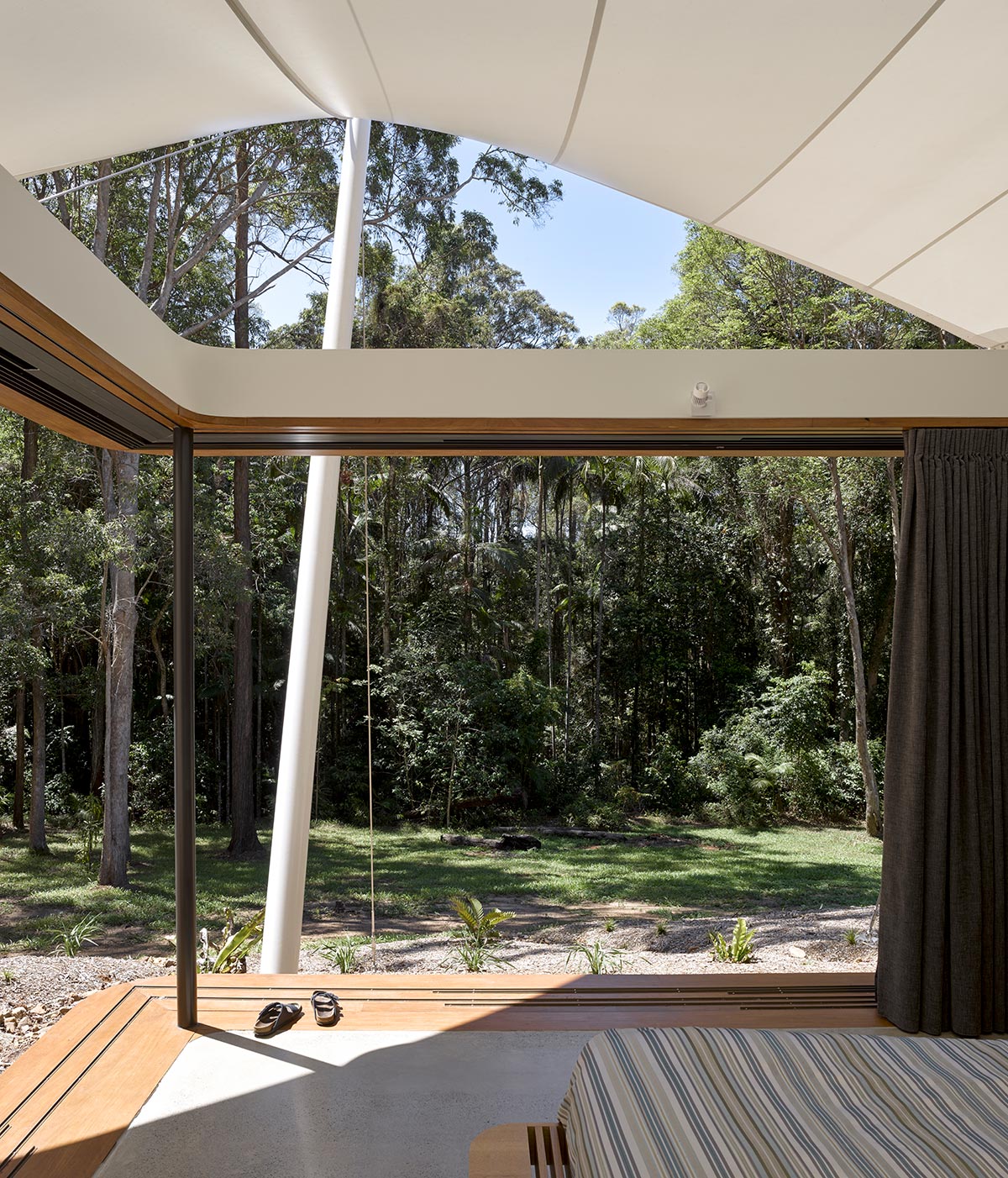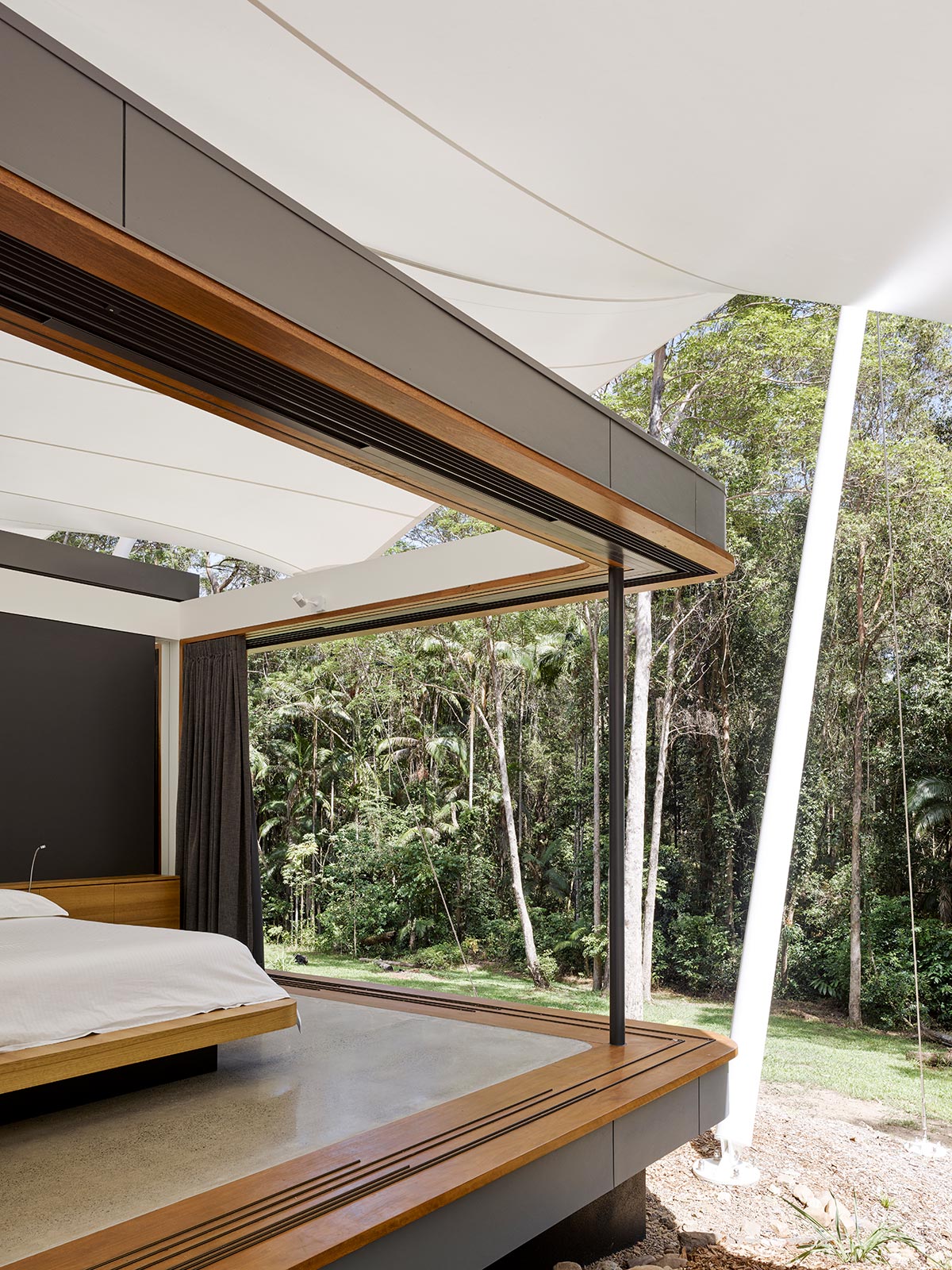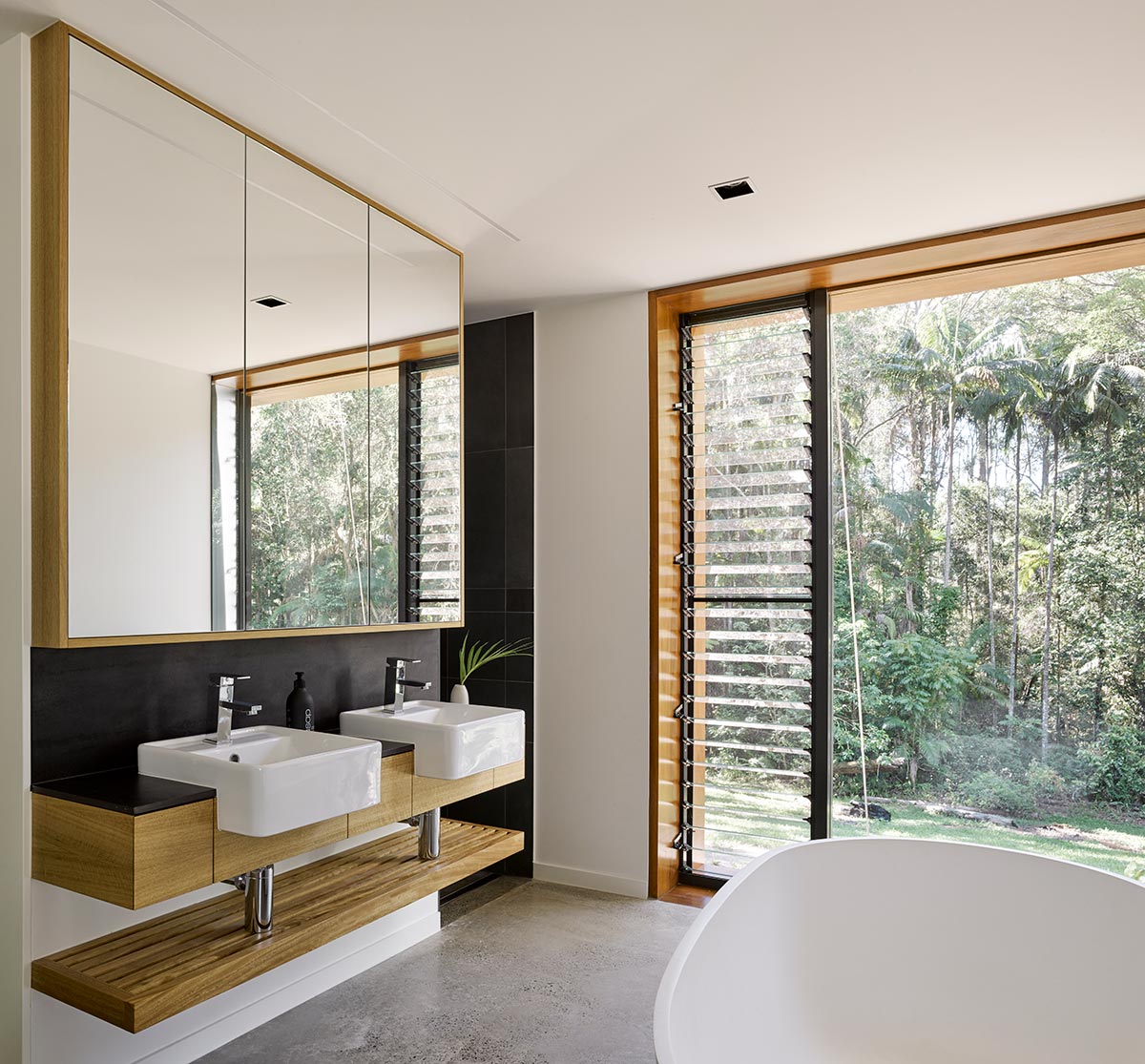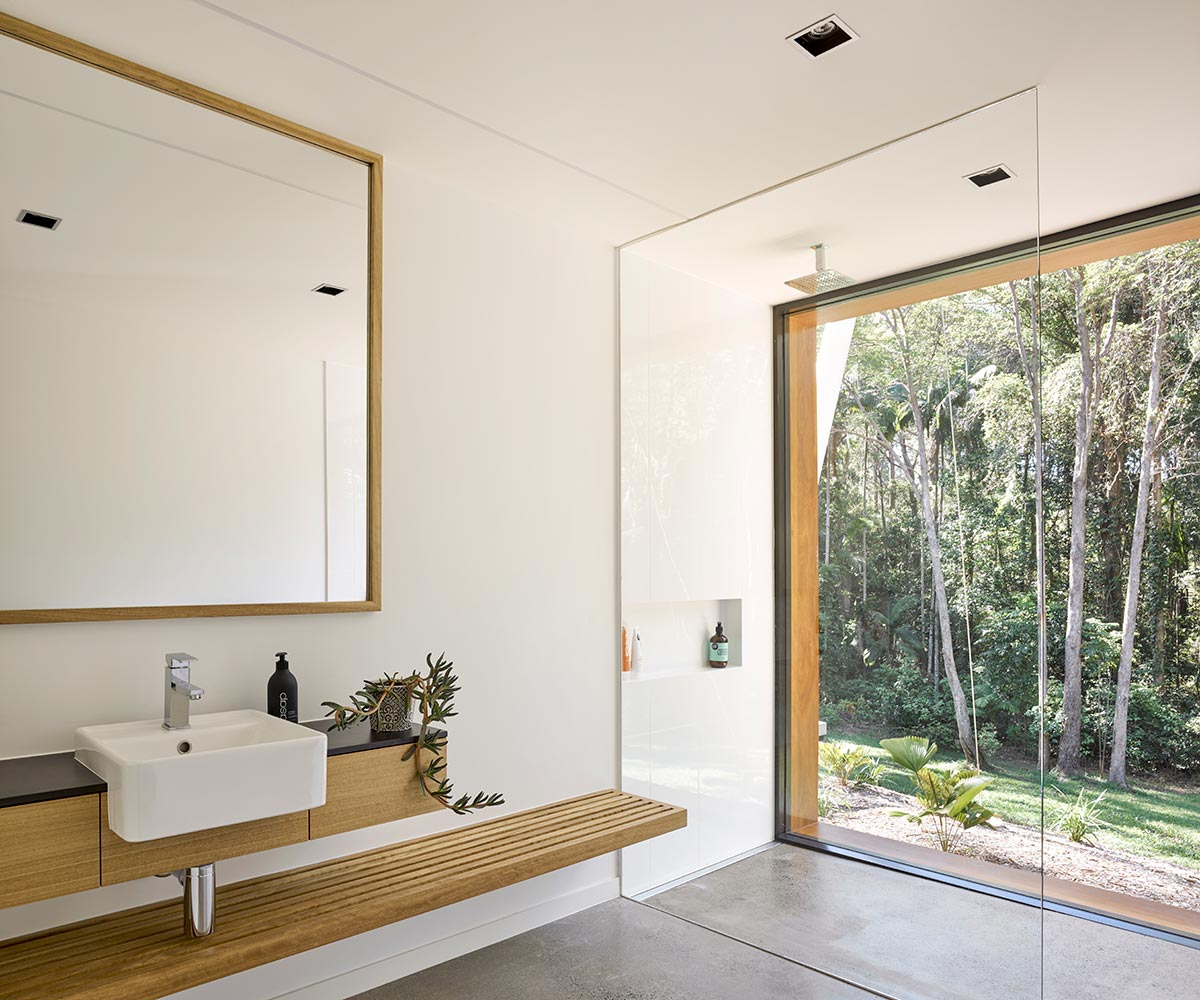 This amazing piece of modern architecture is deceptively compact on the outside but is certainly dynamic on the inside, allowing for the owners to live simply and comfortably whilst maximizing their engagement with a very special site.
House Project: Tent House
Architect: Sparks Architects
Location: Noosa, Australia
Type: New Build
Photographer: Christopher Frederick Jones