Today we take a look at a robust and functional renovation and addition to an existing brick bungalow in the leafy suburb of Hawthorn East. Open House designed by MODO Architecture is a contemporary makeover that aims to provide a family of 4 a house that not only compliments their lifestyle but one that can enhance their connection between the family, garden and their home.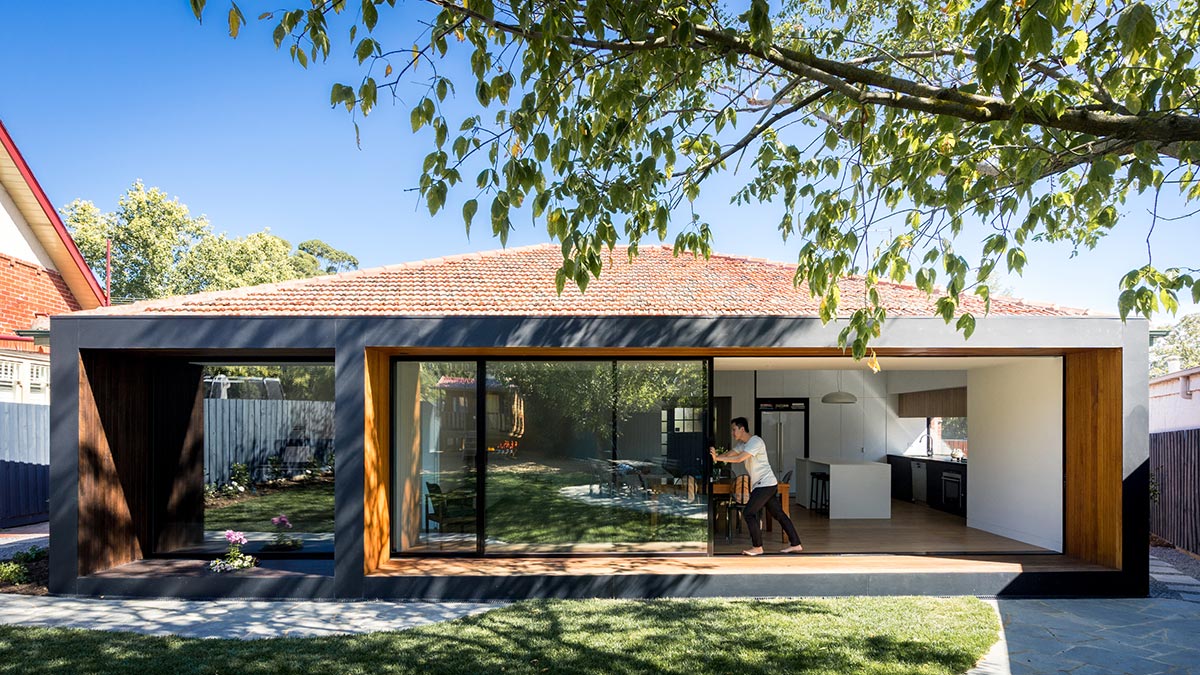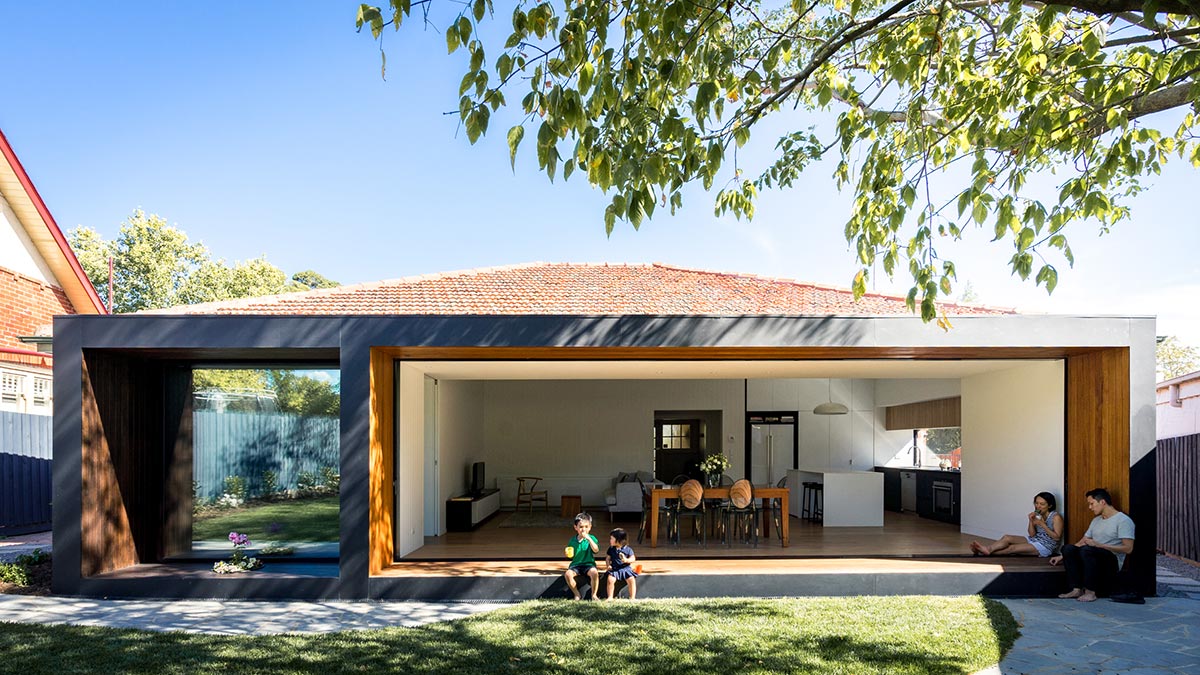 The old house was generally in good condition but a rear lean to extension completed in the 1970s has become an awkward living area with an unsatisfactory connection to the garden. The site constraints also became apparent, with the triangular block that compressed towards the back forming a rather narrow garden.
"We immediately knew the best method to bring value through design would be to remove the lean to. By pulling open the rear facade and changing the relationship the existing spaces had with light and air, we were able to revitalise the existing spaces. Creating rooms that are brighter, which as a result made spaces that felt and function bigger." – MODO Architecture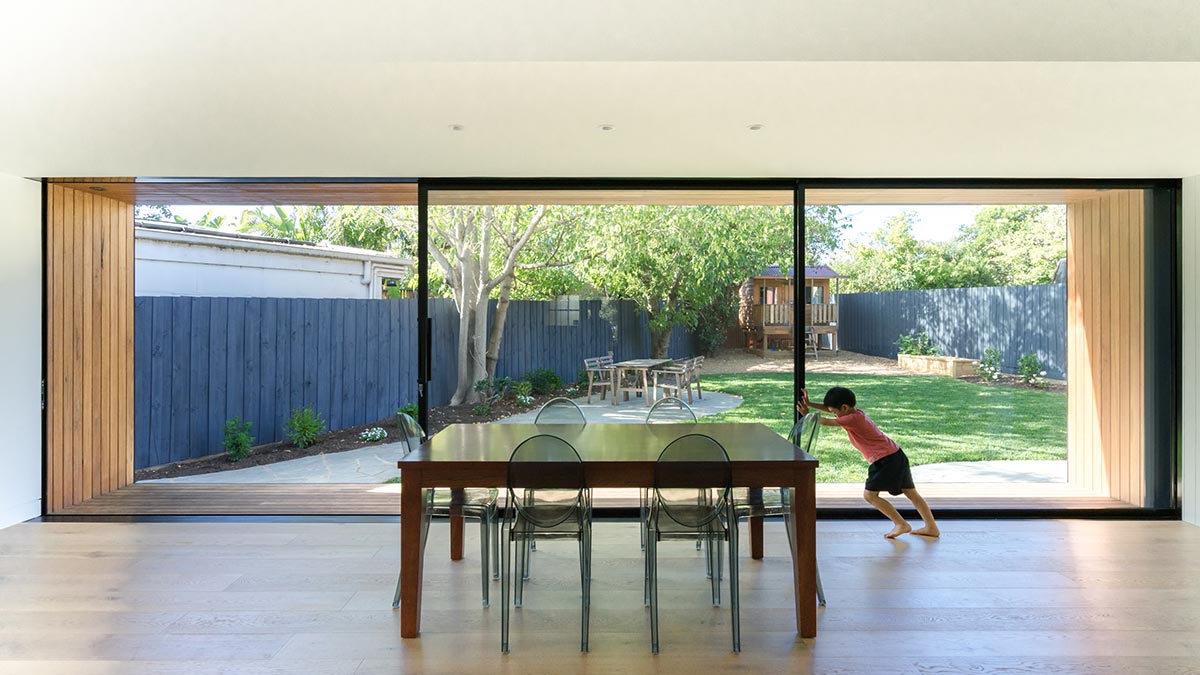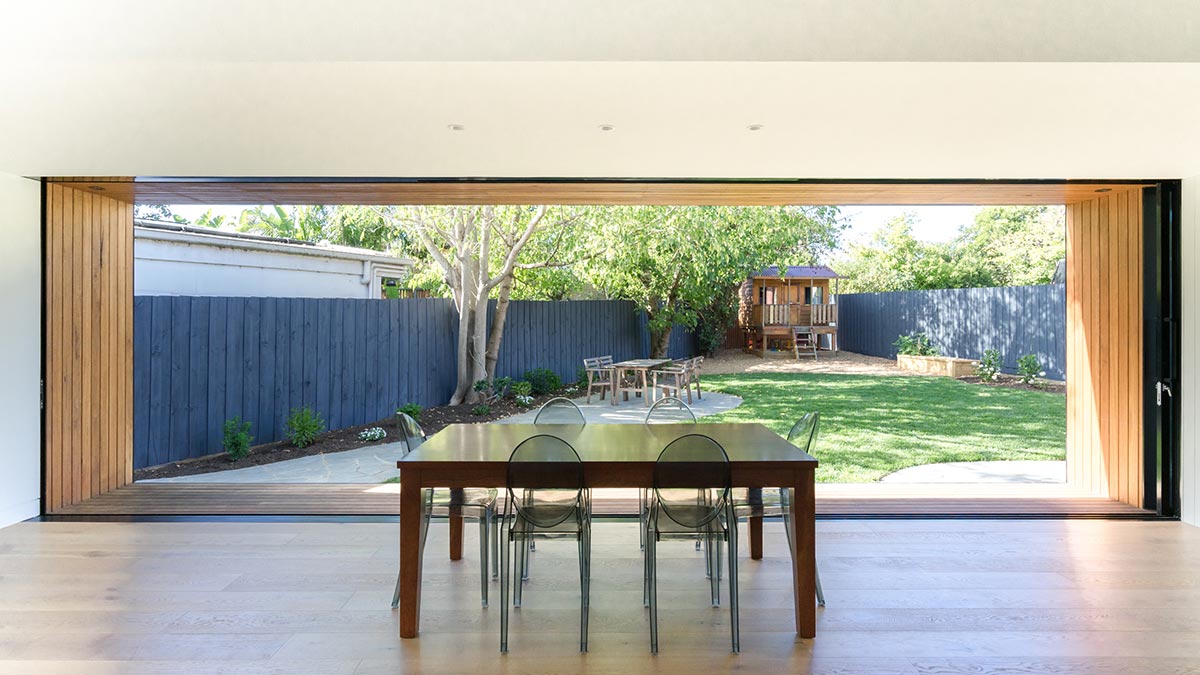 The existing extension at the rear resulted in spaces that were dark and that felt small. To bring in a sense of air and light to the home, the rear lean to was removed, opening up the northern facade. This also allowed existing living areas to feel larger and more functional. After these issues were addressed, the team then focused on the finer details, based around material selection, construction method, integrated joinery and lighting.
"Our client understood the value of creating an architectural response that was simple, minimal and deliberate. We purposely pared back the building form and materials, to allow the proportions of the house to stand clear. The slender wide windows allow the house to frame a panoramic view of the garden, this long rectangular view was carefully detailed to widen the perspective of the garden. Creating an optical illusion of making the garden itself feel wider than it actually is." – MODO Architecture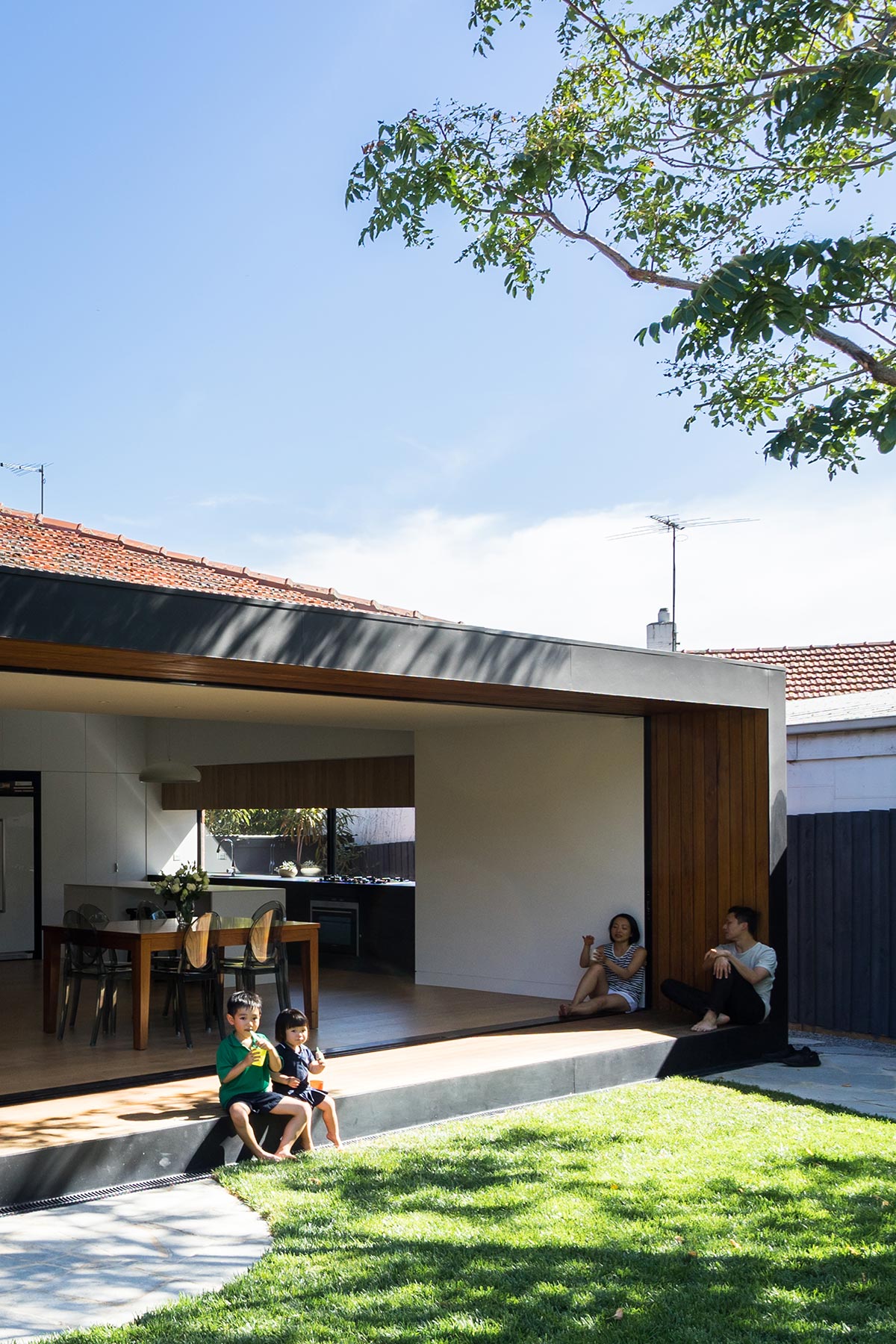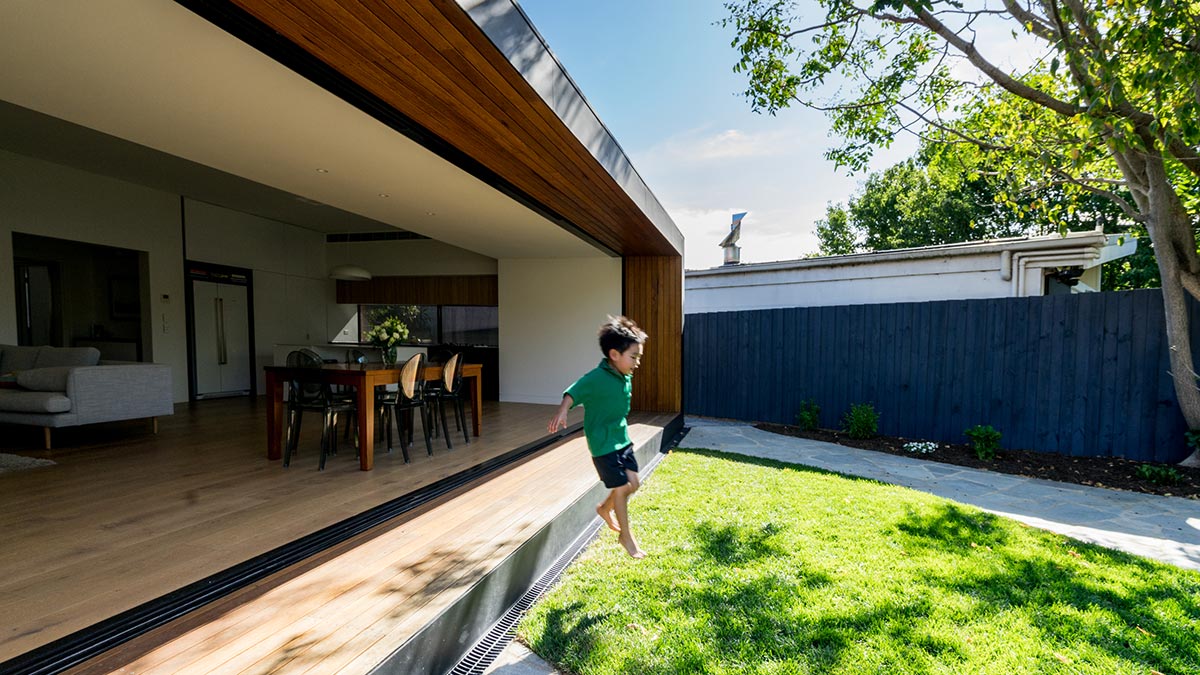 Through a thoughtful and analytical design process, the team at MODO Architecture were able to make every space work efficiently and effectively, while maintaining flexibility for the growing needs of a young family of four.
House Project: Open House
Architect: MODO Architecture
Location: Hawthorn East, Australia
Type: Renovation
Photography courtesy of MODO Architecture