Ready for some Art Deco goodness? Of course, you are! Today we'll be taking you inside an exceptionally beautiful home in Victoria. The St Kilda East House by Luke Fry Architecture is a modern extension to an existing heritage home in response to the client's requests which was to enhance and perk up the dingy and dysfunctional spaces of the house. The result was a perfectly fused addition that created and allowed new experience for the clients without having to disregard the essence of their existing home.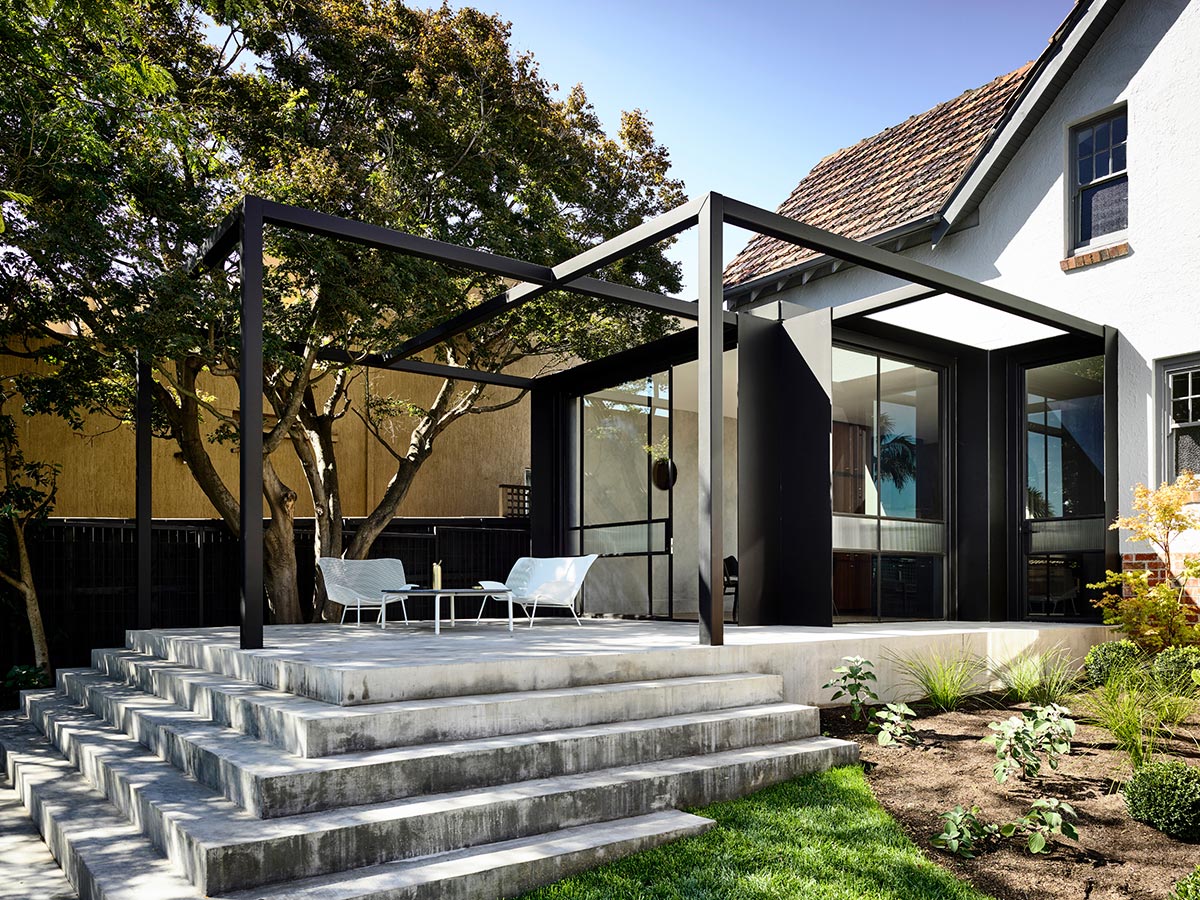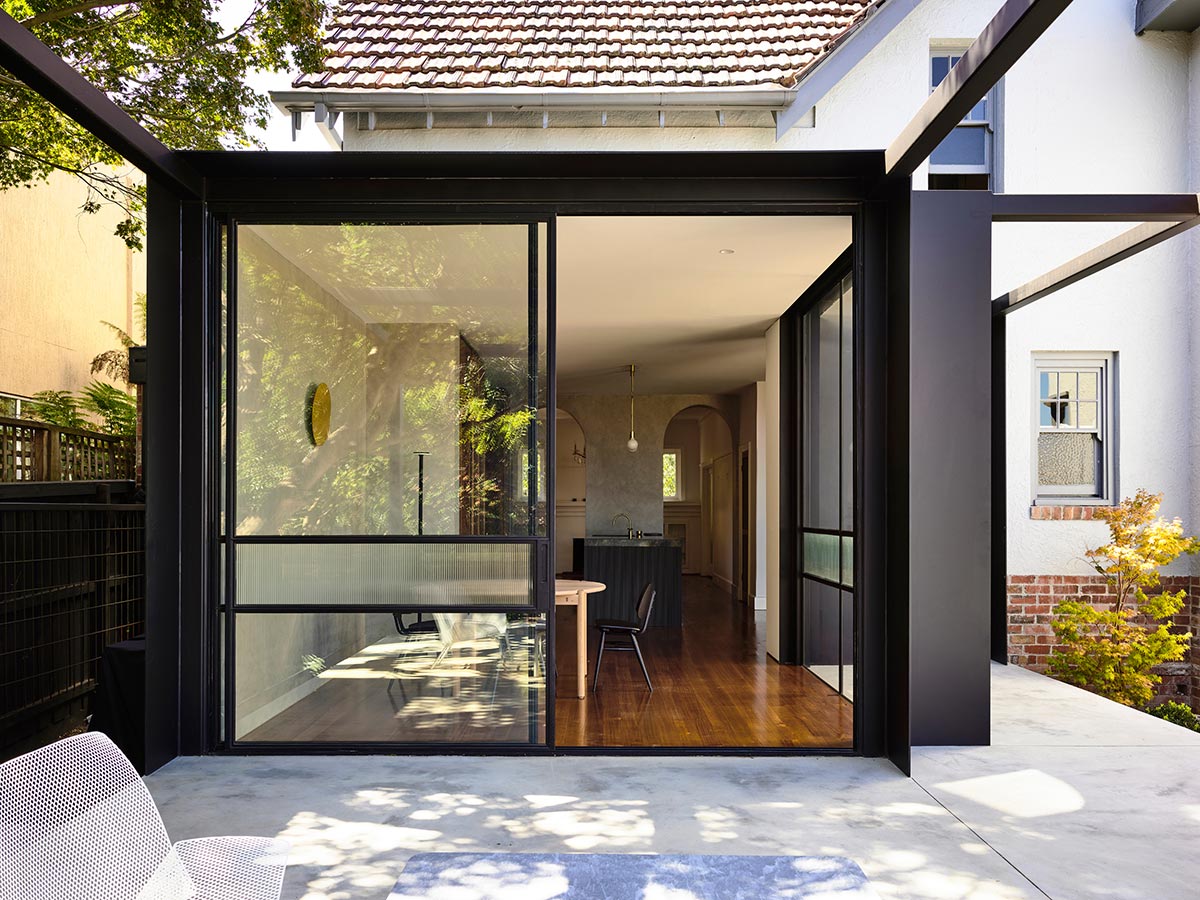 "The clients of this original Art Deco home have owned it for 25 years and raised their family in it, without any modifications over time. They wanted to improve the dark and dysfunctional spaces of the house, primarily the ground floor kitchen, meals and laundry to create better entertaining spaces both indoor and outdoor as well as adding a bathroom. The house needed to reflect the way they live today which has changed over time, now with adult children who come and go regularly." – Luke Fry Architecture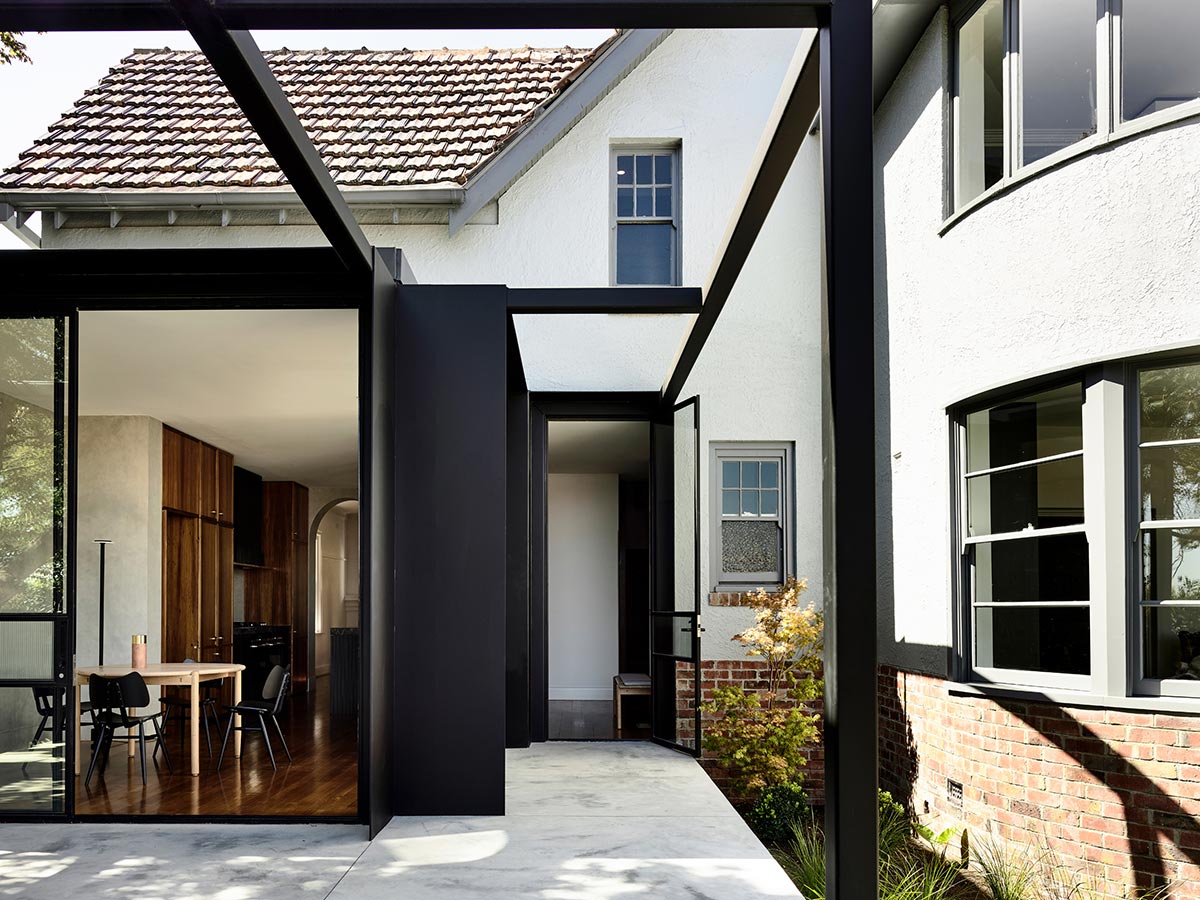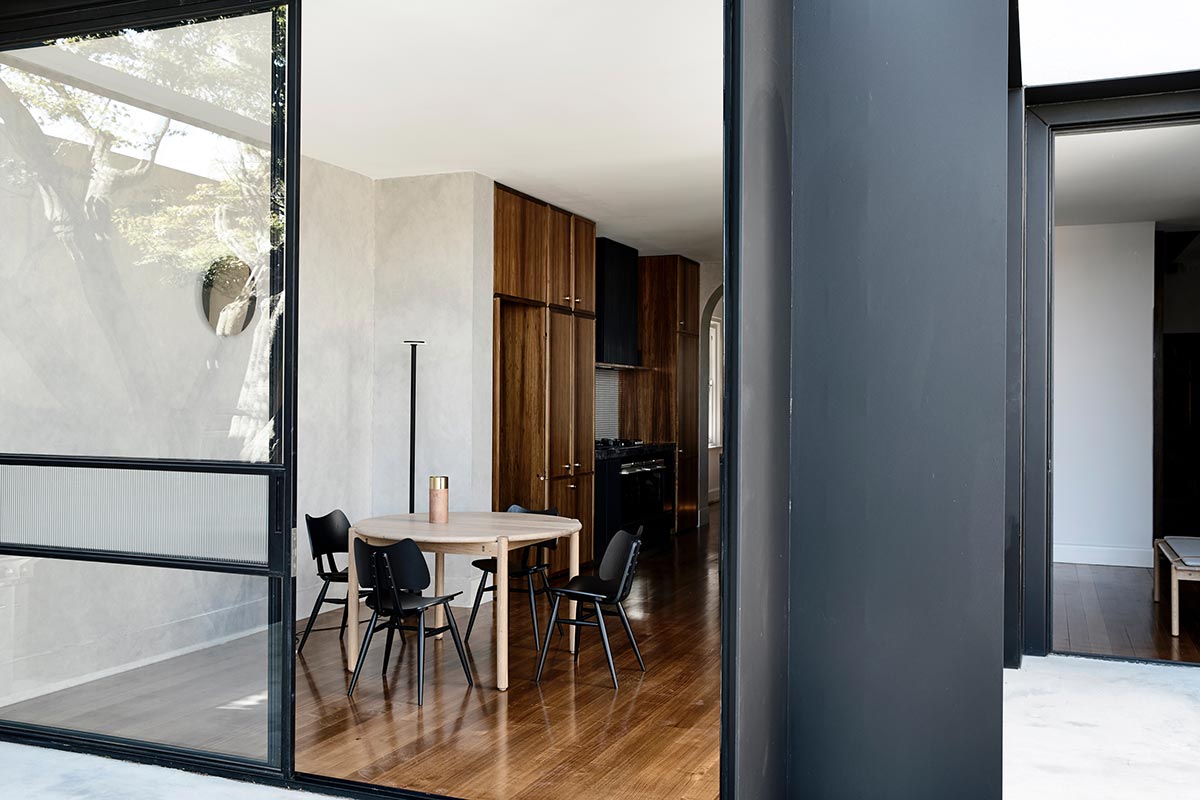 The use of light and dark material creates moody spaces expected to be found in a home of this era. All new interiors share a luxurious and sophisticated palette that allows the home to exude a very modern homey feel, all whilst respecting the original characteristics of the building.
The extension respectfully acknowledges the existing home by utilizing a mindful and sensible aesthetic contrast that makes use of high-quality materials. It didn't change the face or identity of the home, instead, it allowed it to age gracefully by subscribing to its nature.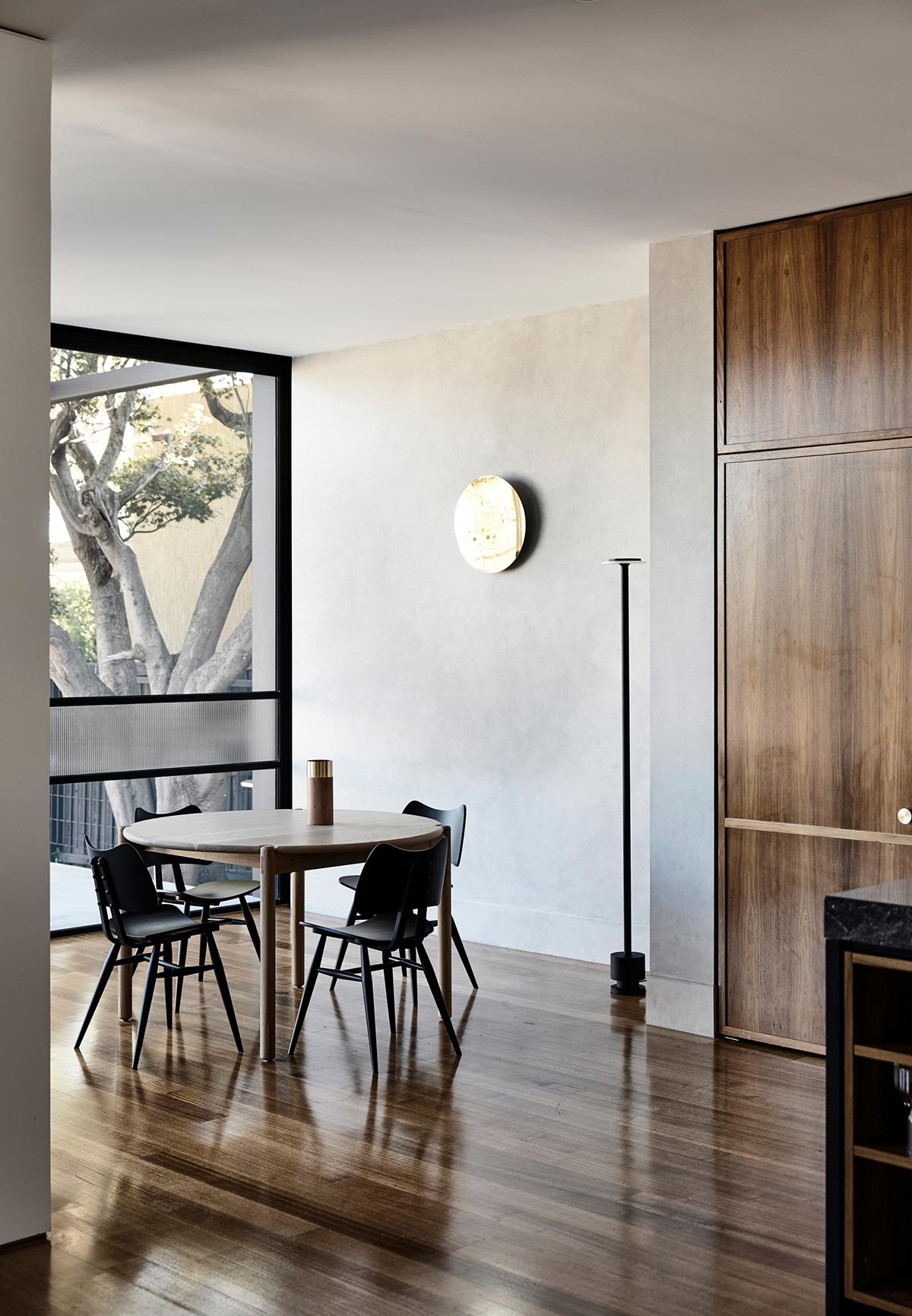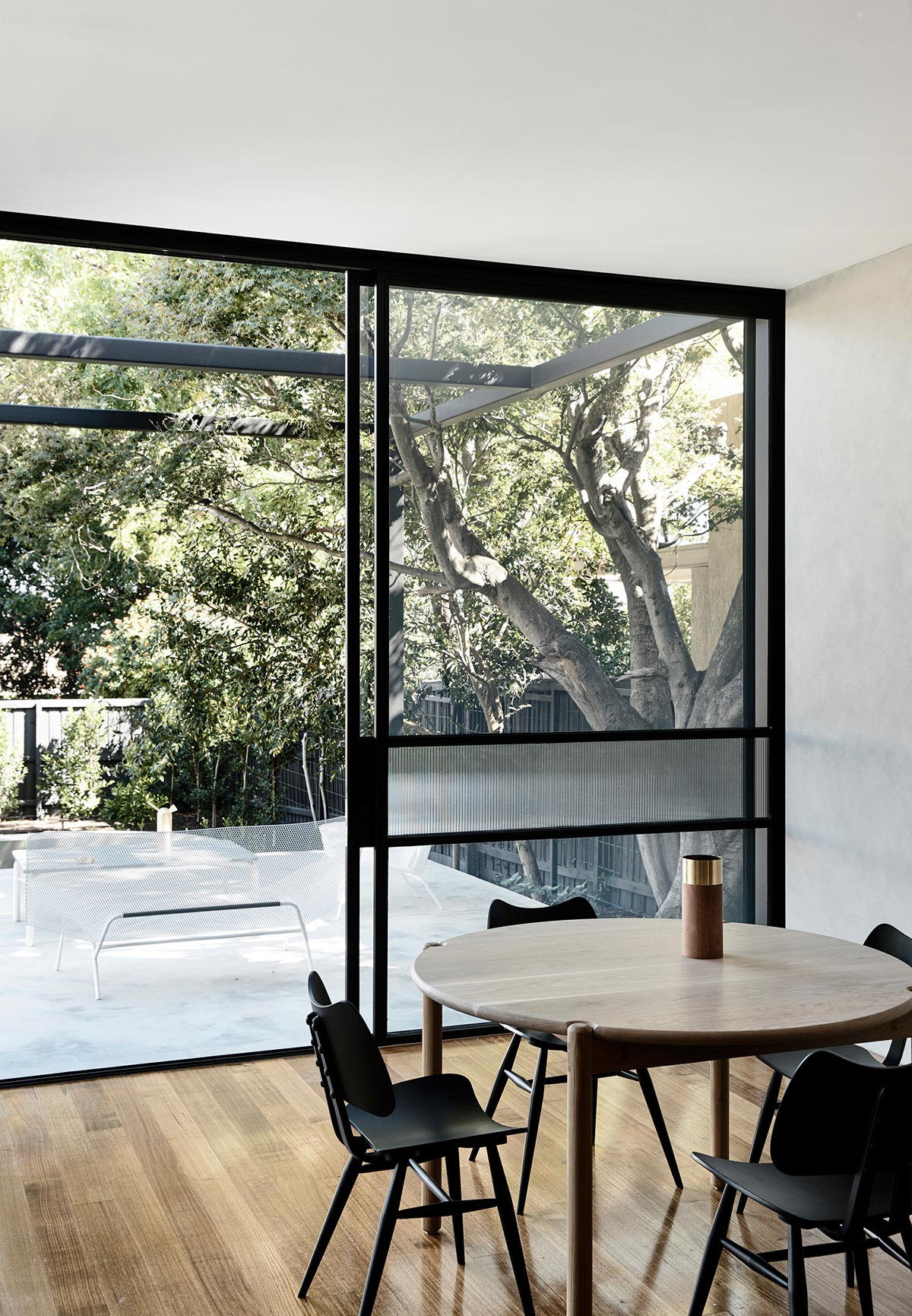 The design scheme allows for a connection in the architecture between the old and new, and developed around the idea of continuing the feel of light, spaciousness, and connection to the outdoors. The spaciousness and light-filled interior of the extension was a strong contrast to the existing house.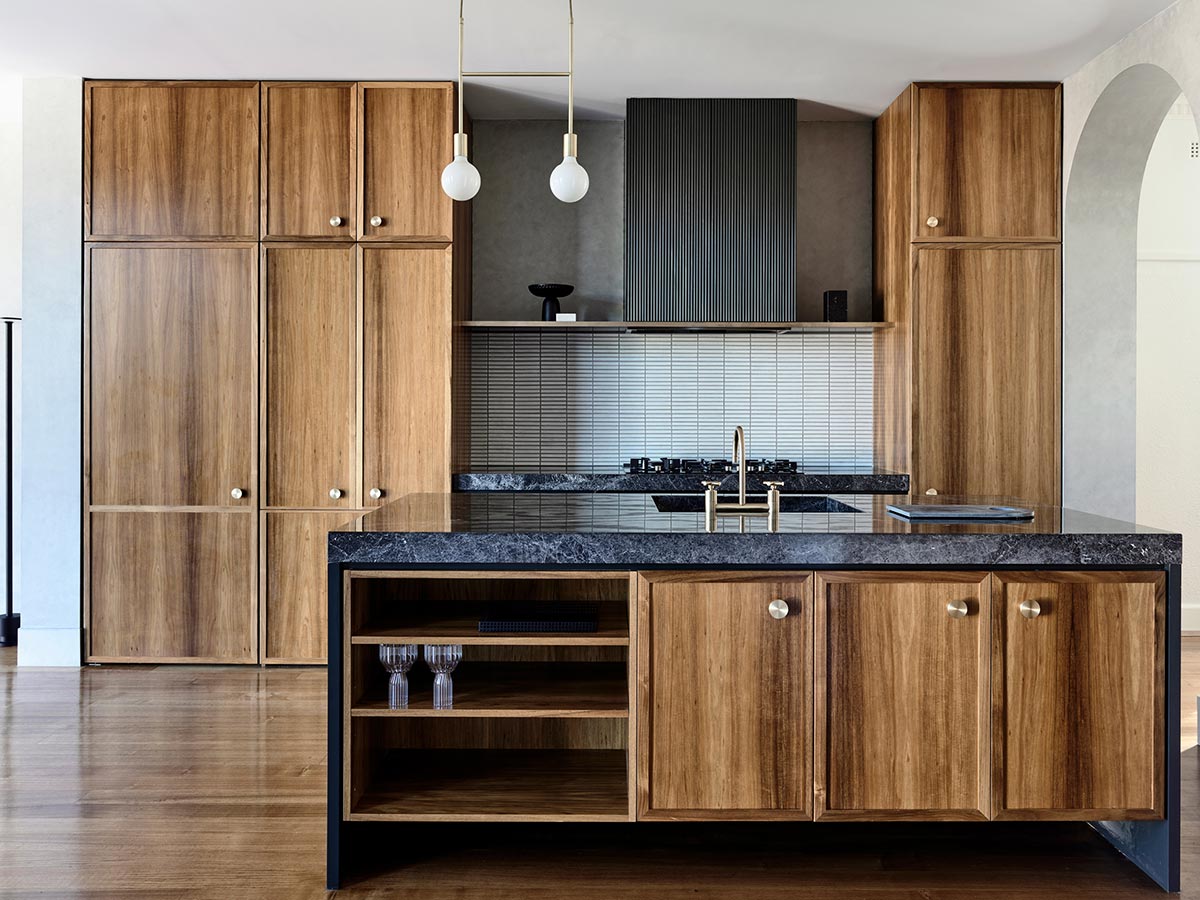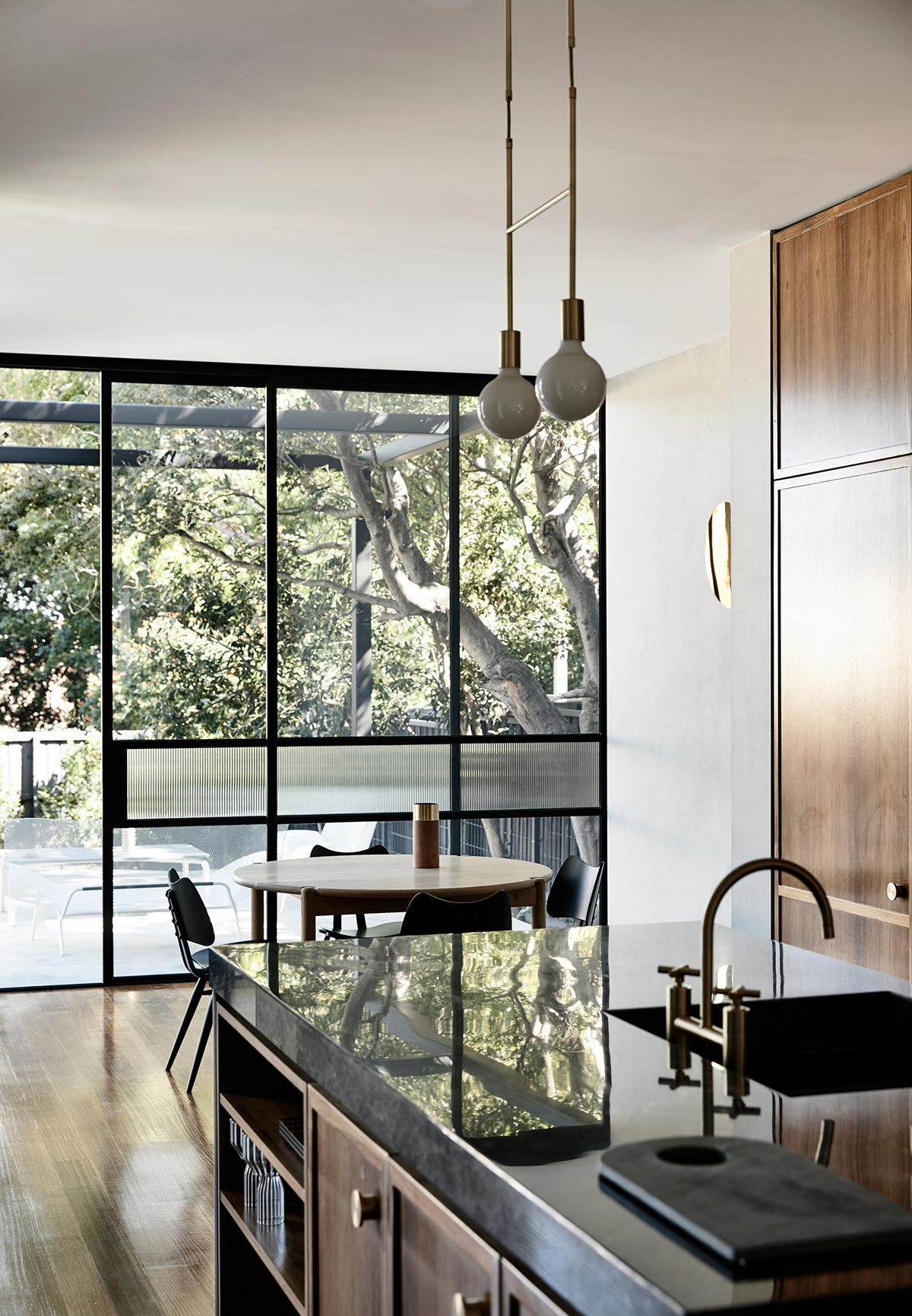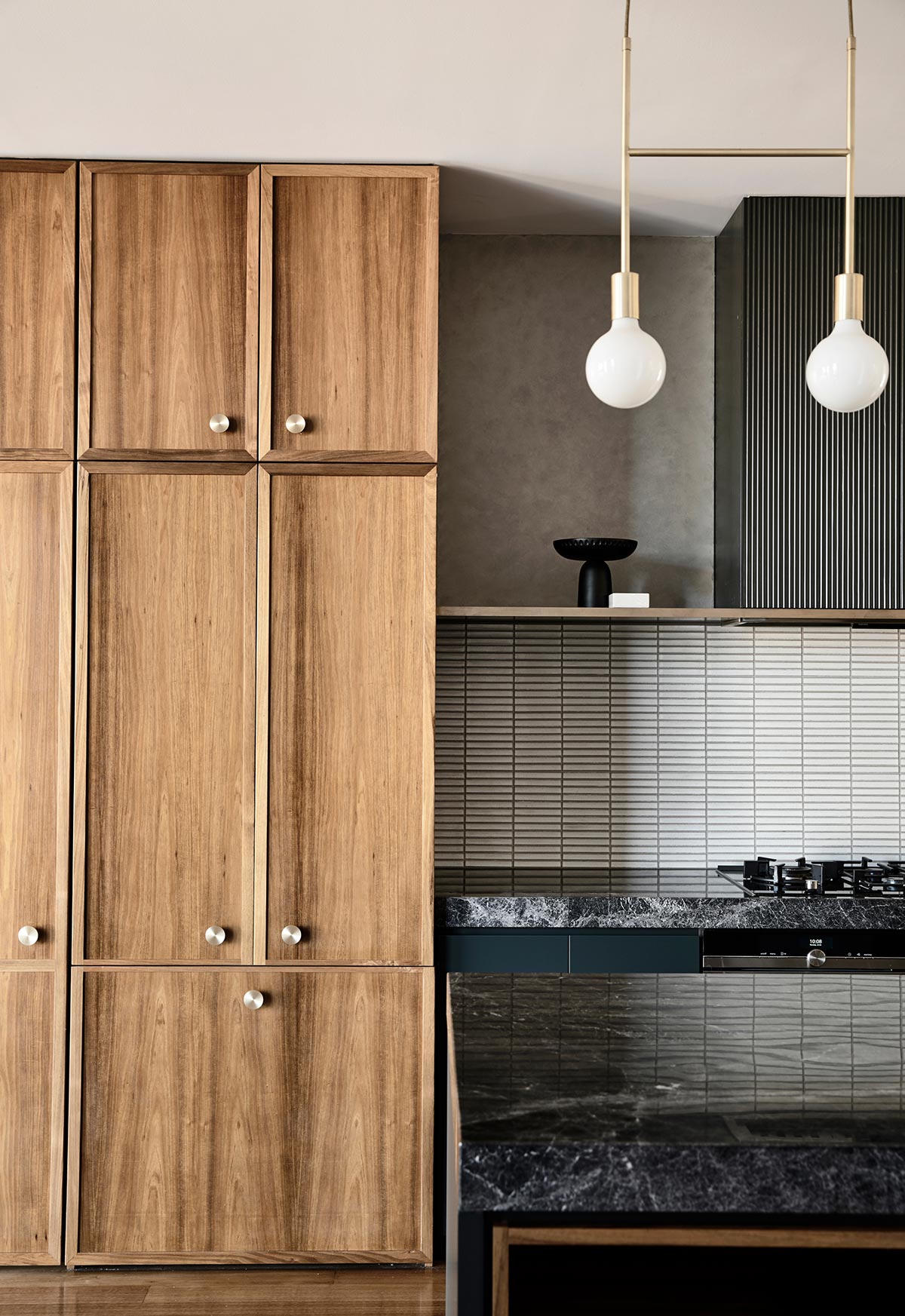 "The execution of the highly detailed design and craftsmanship of construction sets a precedent for how best to renovate and prolong the life of a period home without an excessive cost or extensive demolition. The architectural solution to the clients brief and existing site conditions is one of constraints and consideration which, in response, adds cultural value to not only the house itself but enriches the neighbourhood character." – Luke Fry Architecture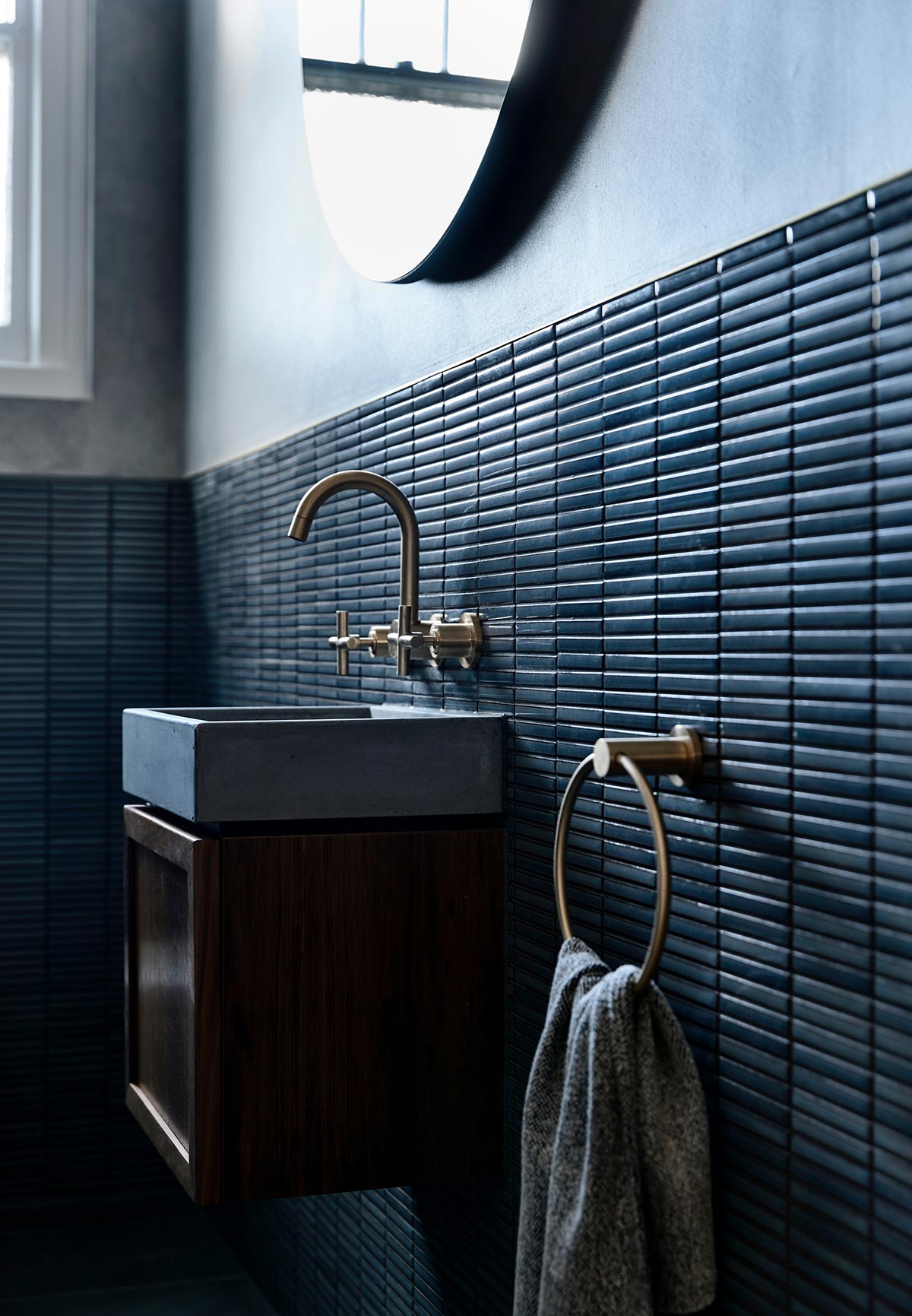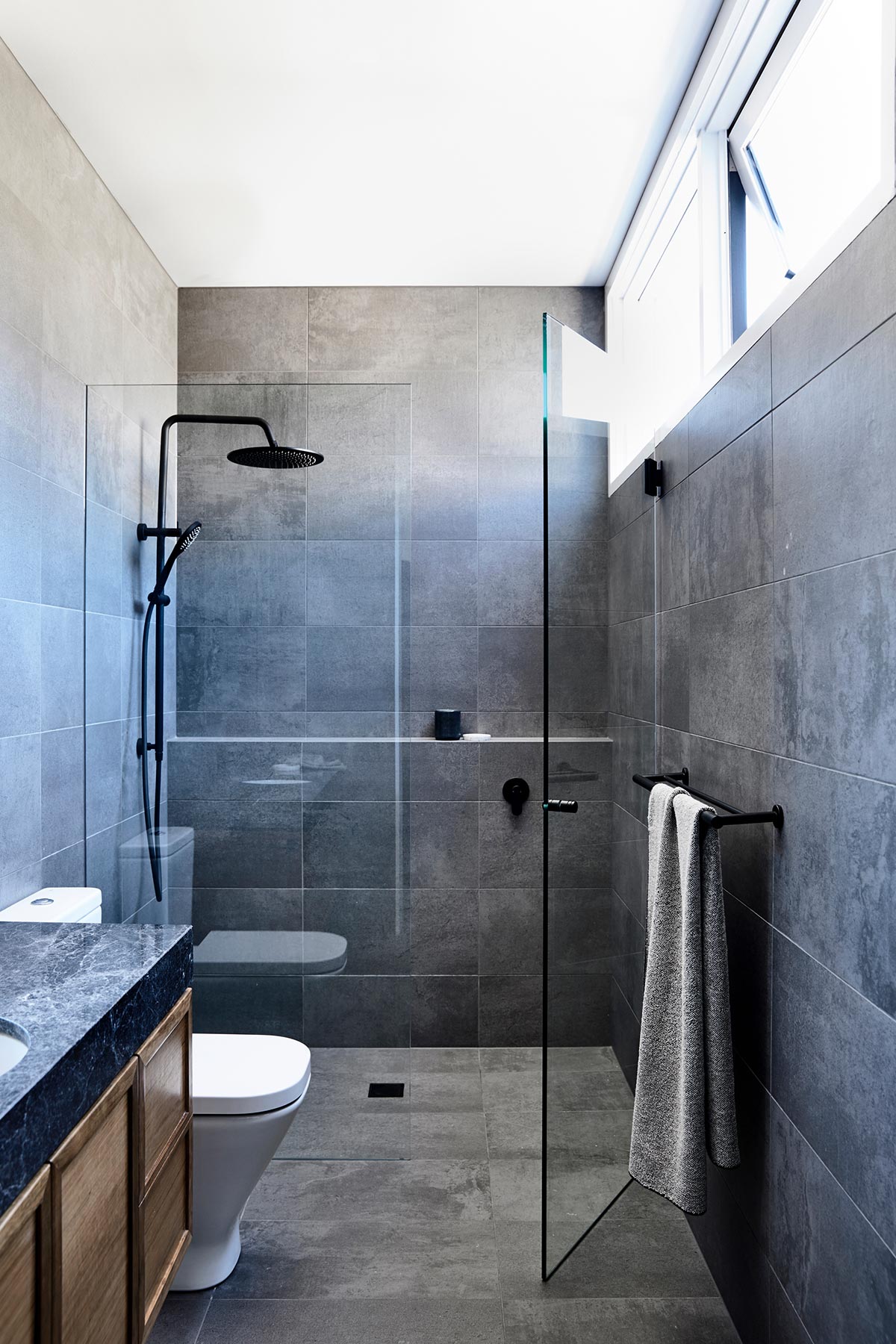 It is always a pleasure to see homes that are mindfully renovated without taking the old one out of the equation just to make way for the new! The enhancement of the experience of both the extension and the existing house was due to the well-thought-of plan which flawlessly merged the two spaces together without neglecting the balance of character of either. Kudos to Luke Fry Architecture!
House Project: St Kilda East House
Architect: Luke Fry Architecture
Location: Melbourne, Australia
Type: Renovation
Photography: Derek Swalwell