This home is all about inside-and-outside connection and the flow between. Designed by Utz-Sanby Architects, the Beach Pavilion revolves around a central courtyard that contains the pool and outdoor entertaining areas. The dwelling takes advantage of the environment it resides while providing shelter against strong sea breezes and also aims to maximise the sweeping views overlooking the Pacific Ocean north of Sydney. Let's have a closer look!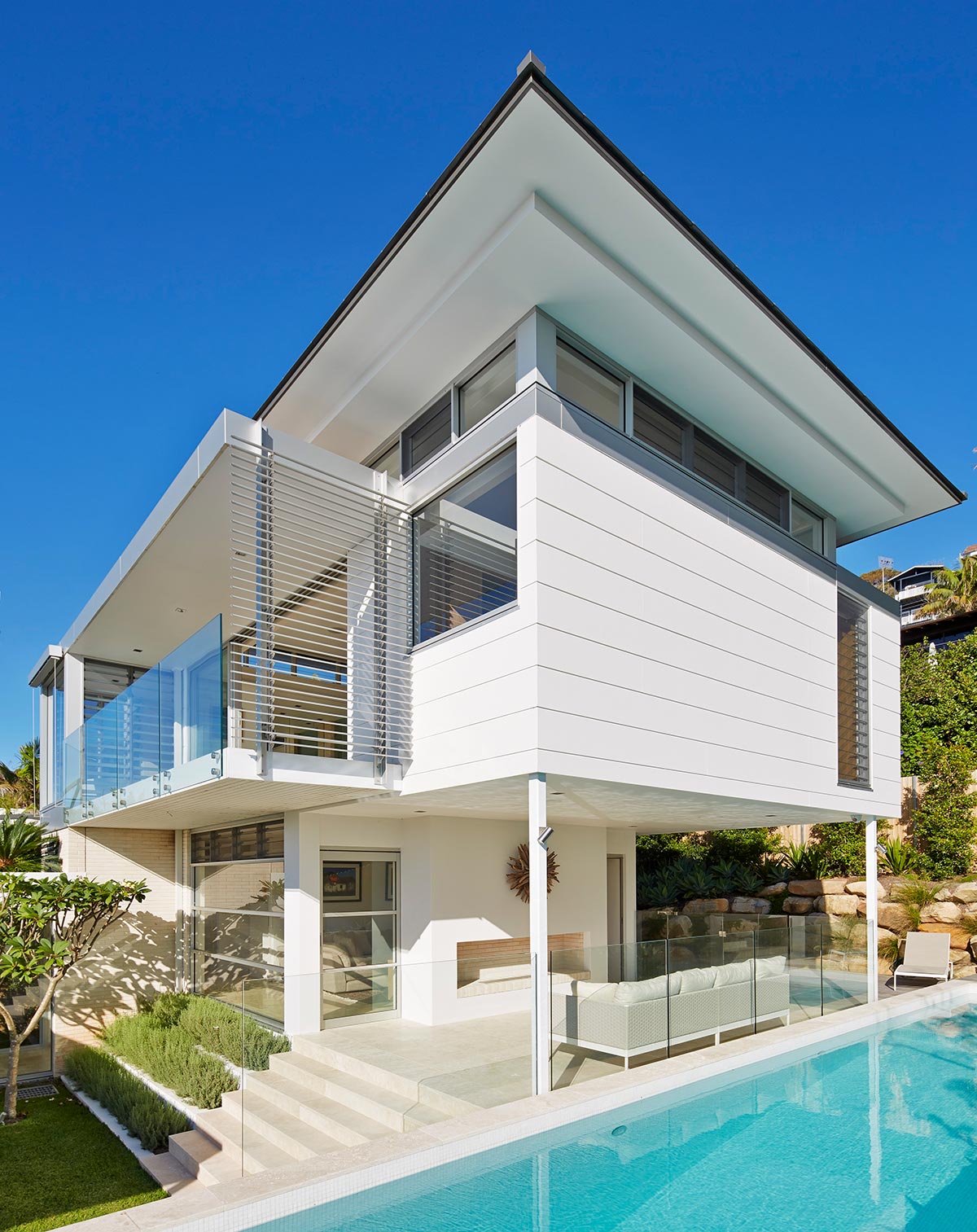 First look into the facade, relaxed and casual vibes with inviting aura welcomes you to this residential beach home. The brief was for a new family home to be used by multiple generations at the same time, thus requiring careful consideration of privacy and separation. A central courtyard was built to create a sense of community while still providing enough privacy for the residents. This is maintained by the solid masonry walls that 'book-end' the pavilions.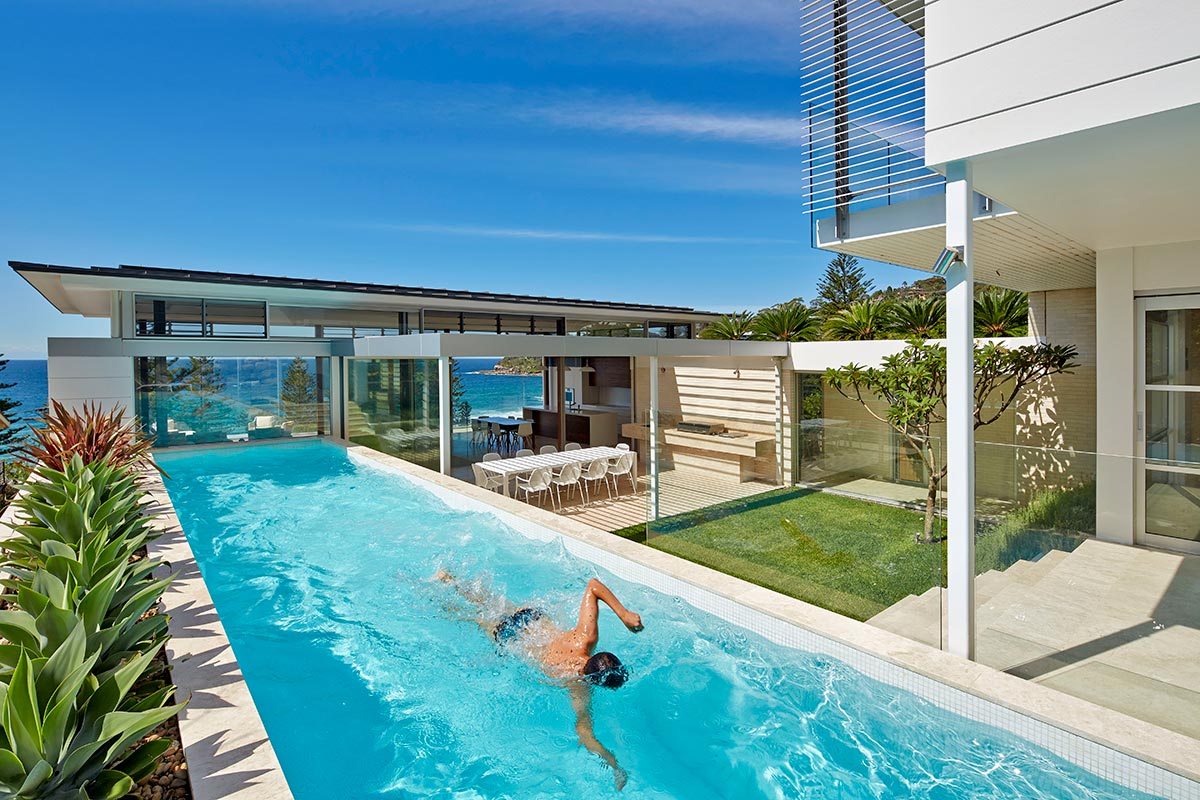 "Working with a sloping block and protecting views from neighbouring houses behind meant a low profile roof. Privacy is maintained by the solid masonry walls that 'book-end' the pavilions. Ensuring that all rooms have ample views, light and ventilation is always a challenge when designing large homes on coastal sites." – Utz-Sanby Architects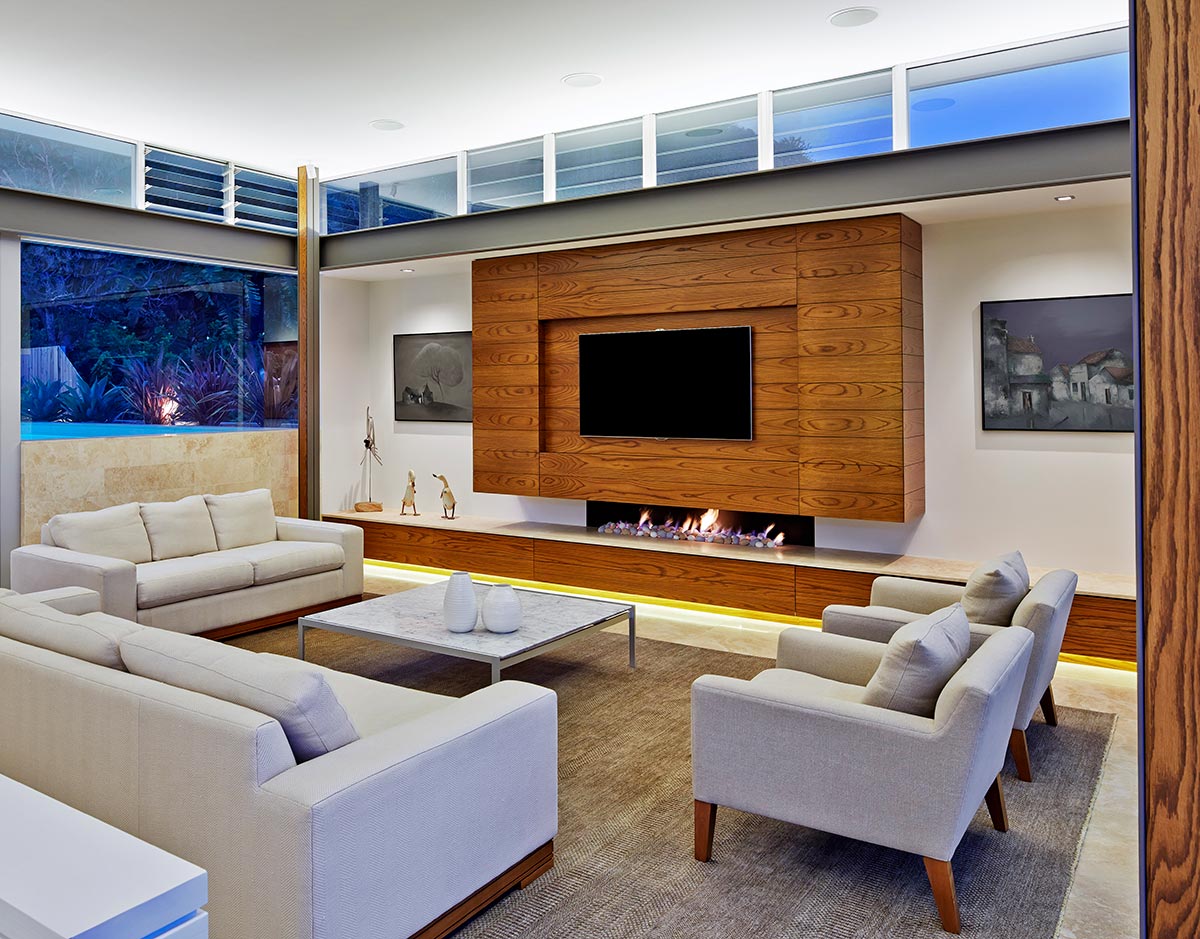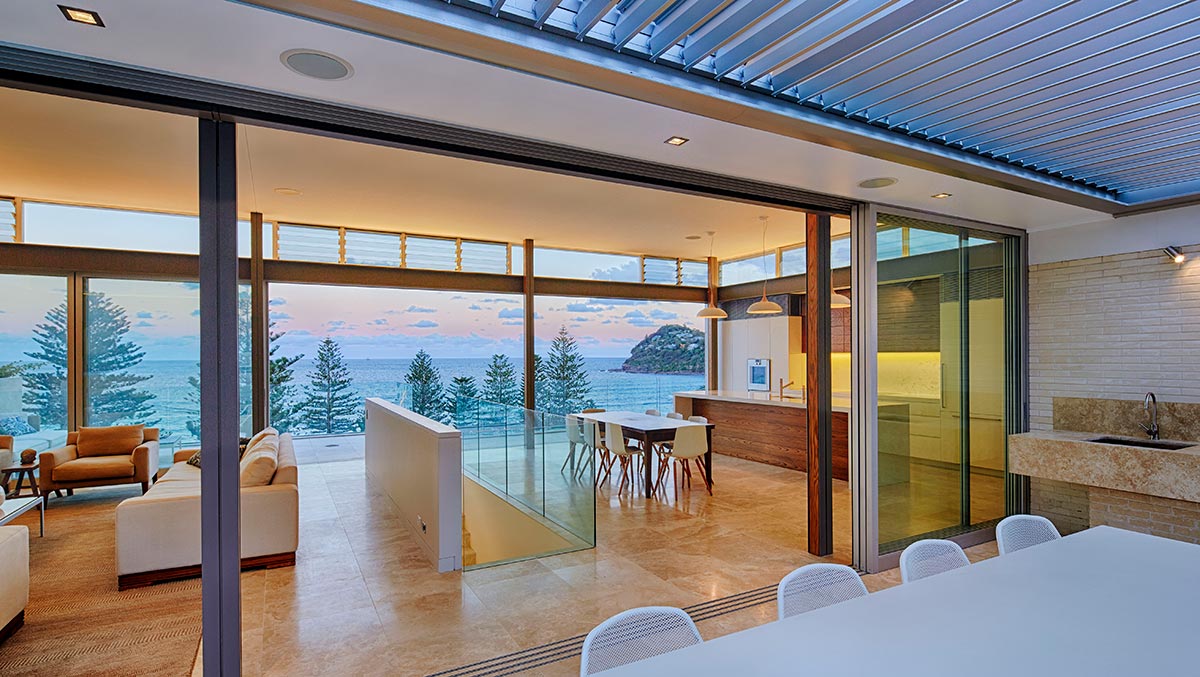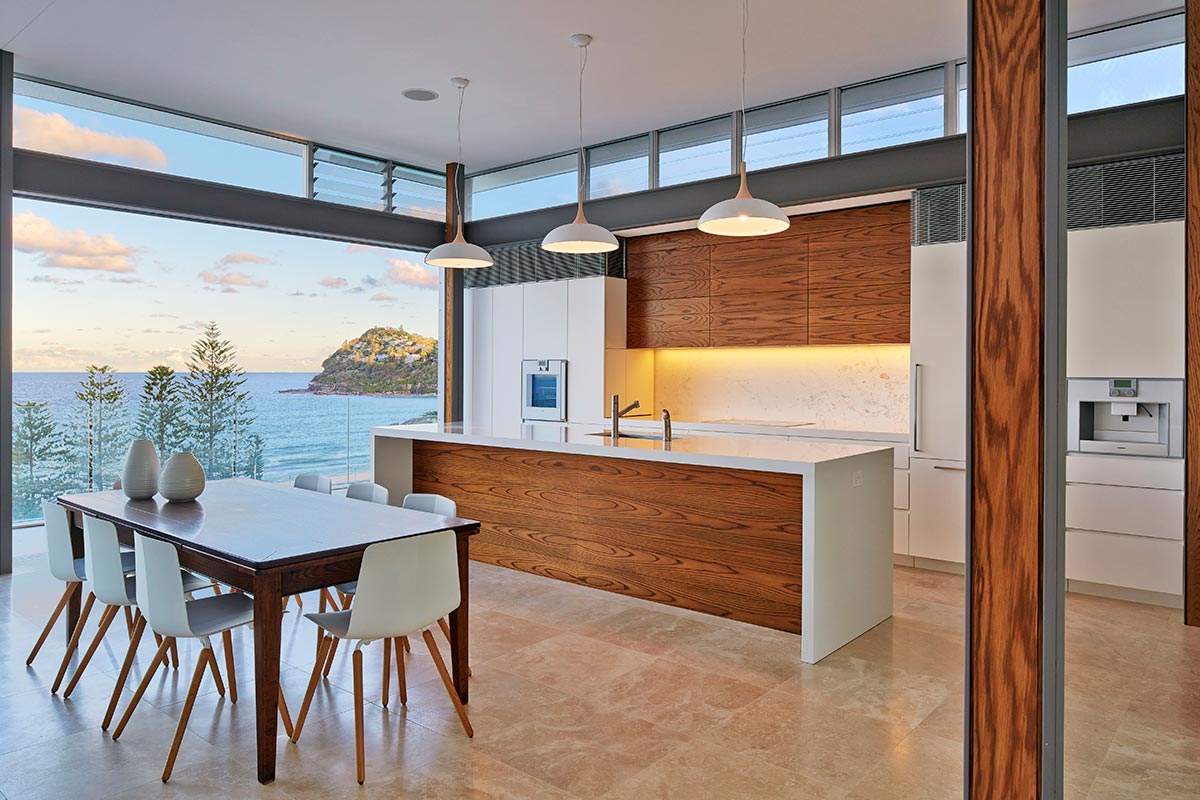 Elements from the exterior continually flow to the overall interior. The palette of materials includes natural limestone, cream-coloured face bricks, natural anodised aluminium and off-white rendered walls which are all neutral in colour and allow the view to take centre stage. The choice of material gives off a warm and cosy ambience to reflect the beachside lifestyle. The Louvretech operable roof over the outdoor dining allows for year-round enjoyment.
"This house follows a previously developed courtyard typology, which is suited to the exposed location and sloping block. The courtyard not only provides shelter from sun and wind but also helps to break down the form and depth of the building, allowing better access to natural light and cross ventilation in every room." – Utz-Sanby Architects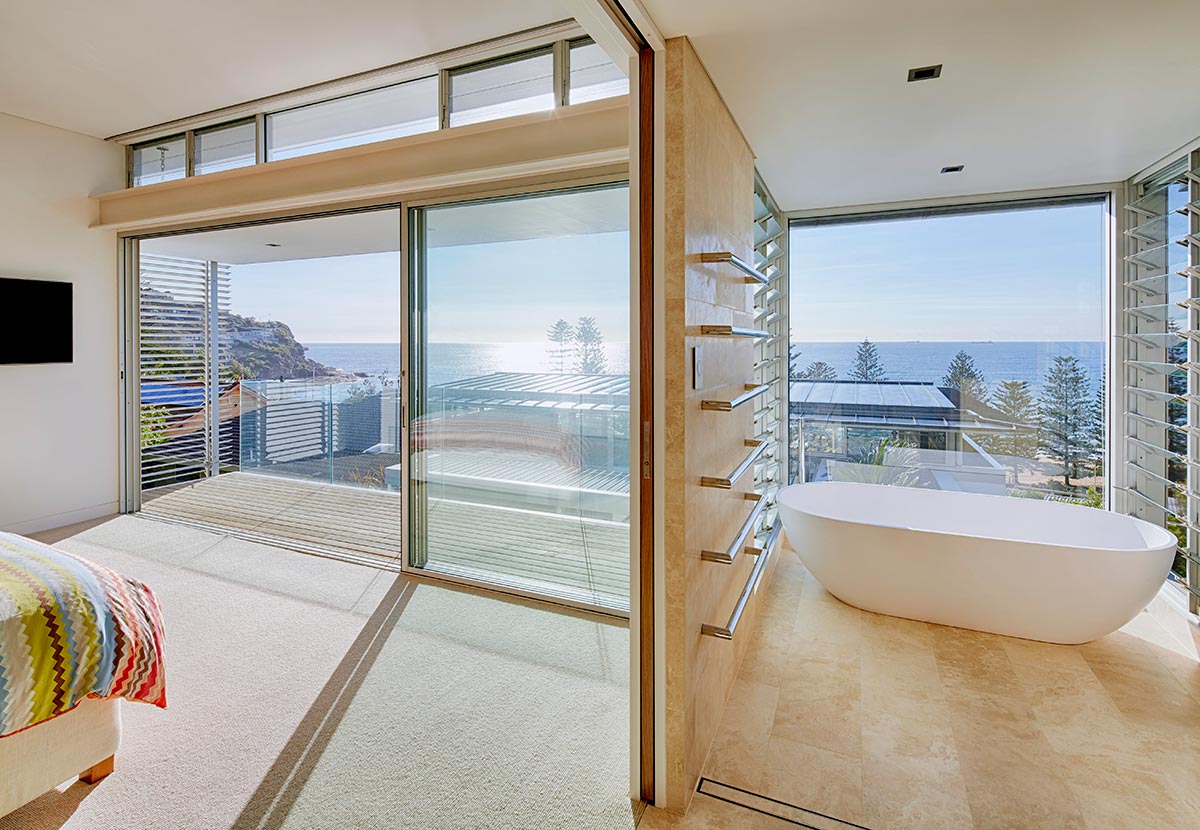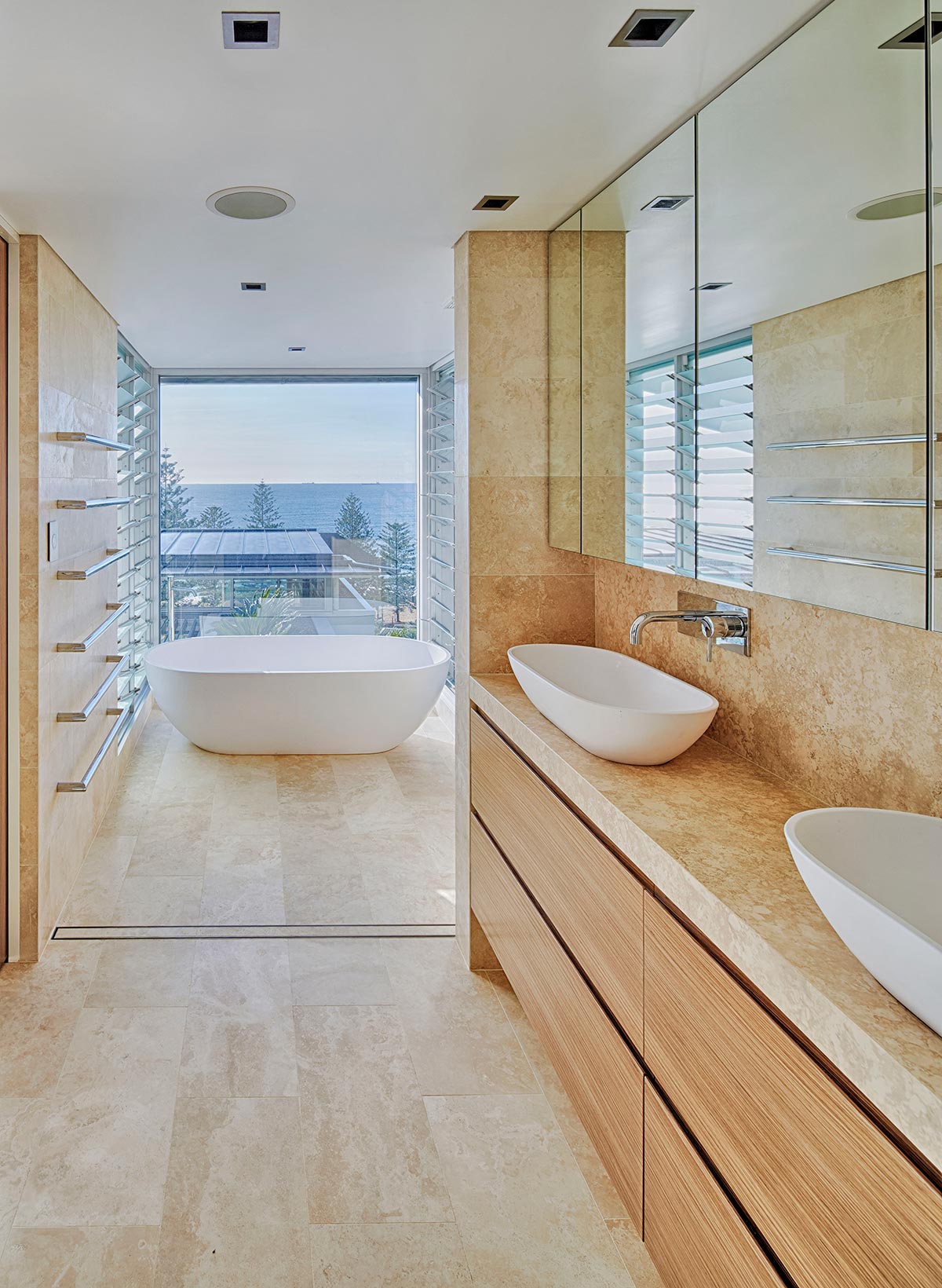 This coast-side gem is a multi-generational home built with longevity, privacy, and family in mind. The entire concept is a welcoming departure from the conventional and typical houses which are more divided and apportioned, and the team has given the clients just the perfect home which is fit for their lifestyle!
House Project: Beach Pavilion
Architect: Utz-Sanby Architects
Location: Sydney, Australia
Type: New Build
Photography: Marian Riabic