Previously a general store, this South Melbourne Terrace has been transformed into the forever home for a Melbourne couple and their two young daughters. Designed by Eliza Blair Architecture, this home is overflowing with character and history, sitting alongside a sleek and modern extension at the back. Central to the design intent, was the celebration of the enormous majestic gum tree in the backyard. Let's go have a look!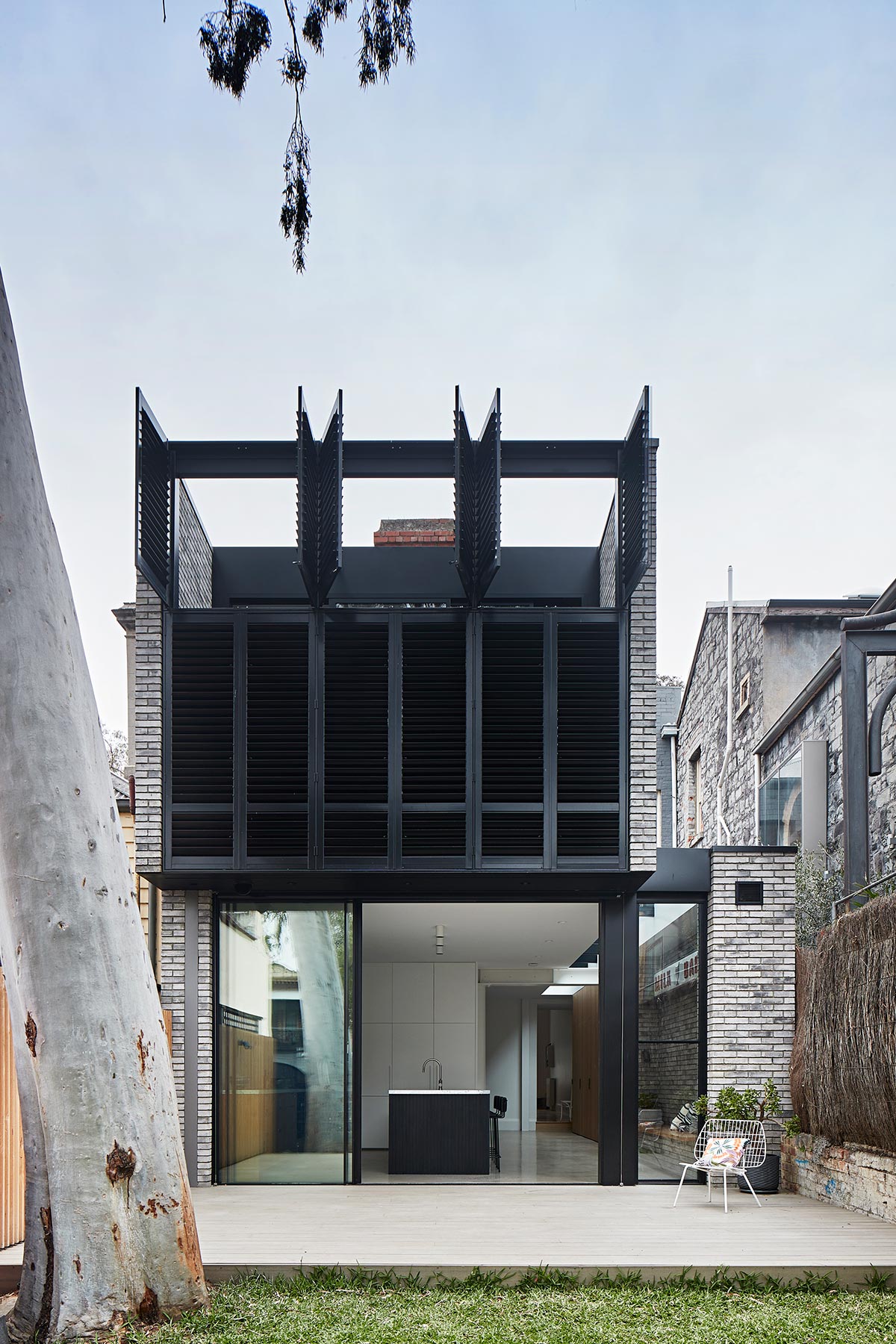 The brief was to recreate the existing general store and turn it into a forever home without having to disregard the essence of its past. A balcony bath was stipulated so that the client could live out the dream of soaking in a steamy hot bath under the canopy of the stars and the majestic gum. Lastly, the added connection to the outdoors and the need for more natural light was also identified.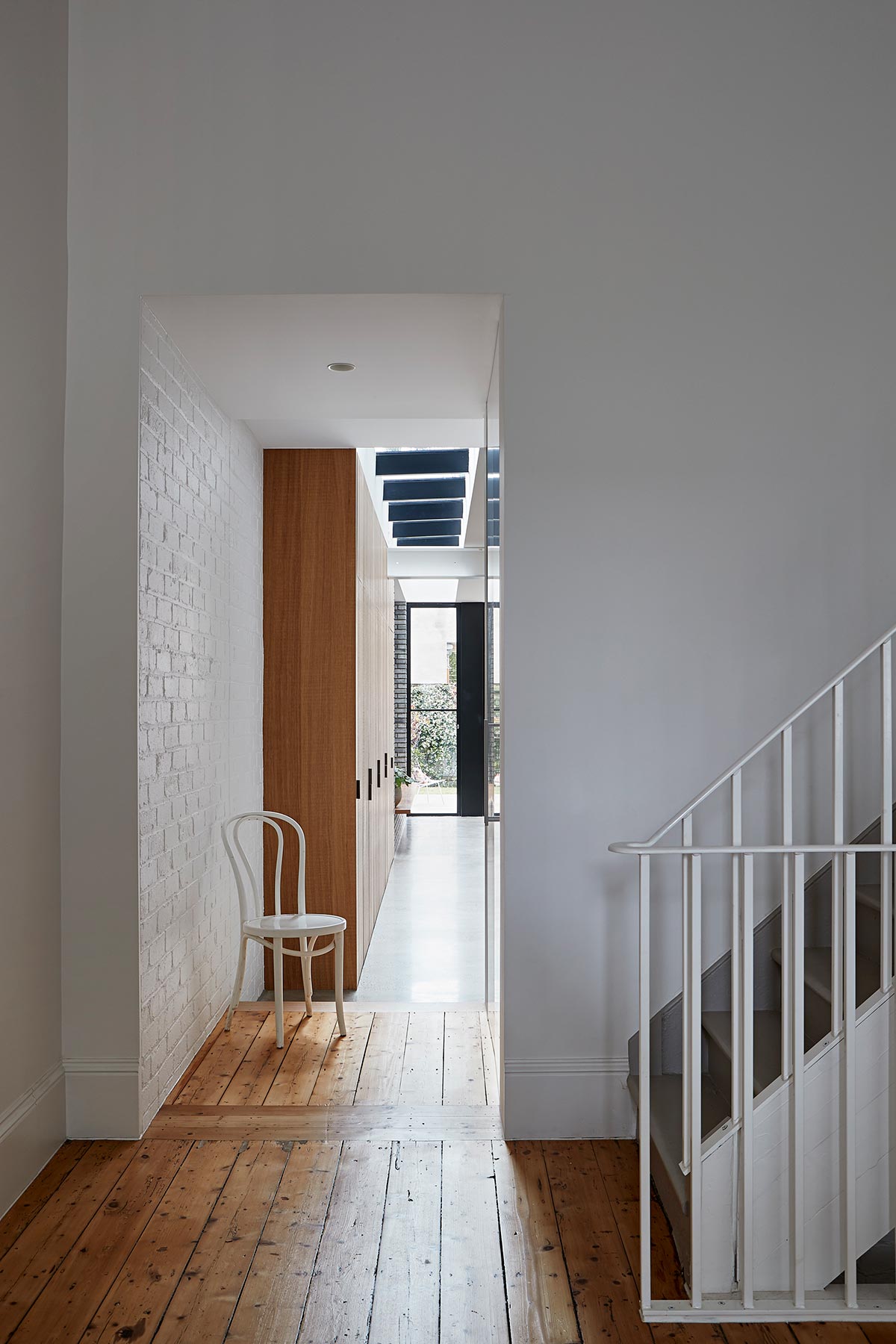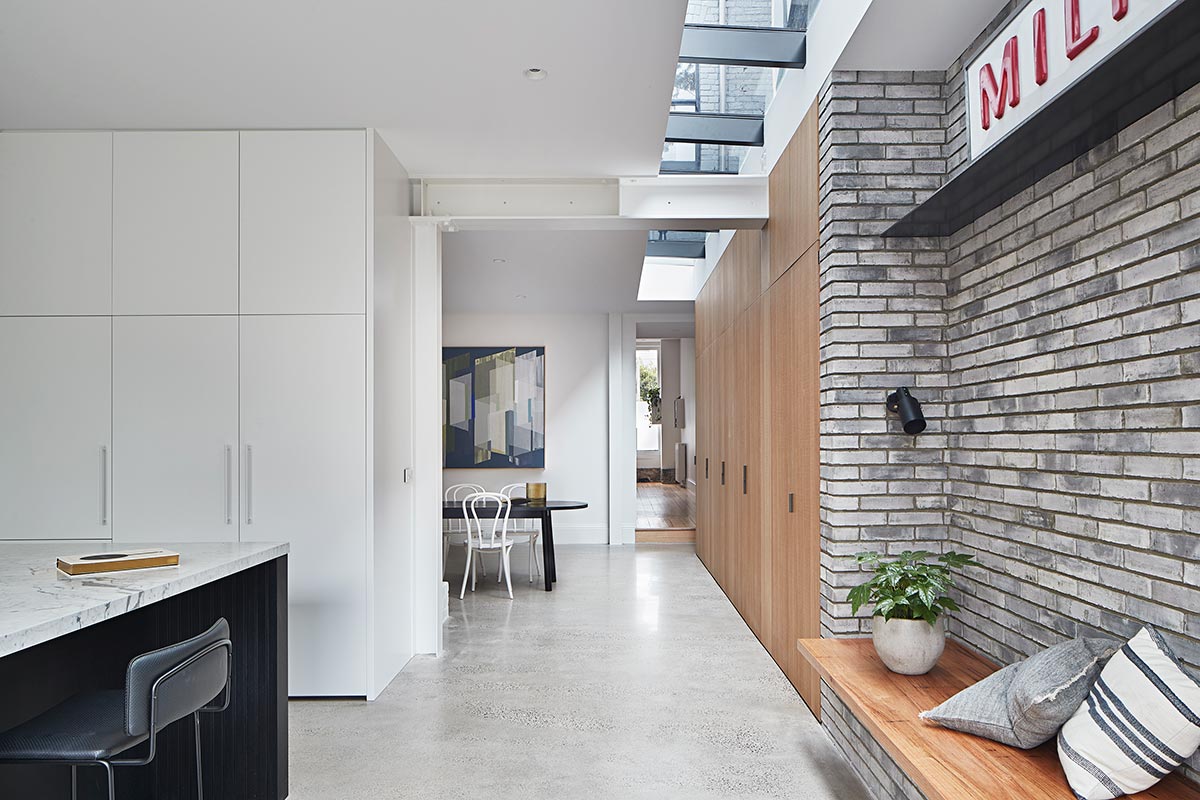 Nestled in a built up area with a narrow site, overlooking onto the neighbouring properties was a key challenge. Another key challenge was the requirement of retaining so many of the existing features, yet also trying to enhance natural light and allow the spaces to flow easily.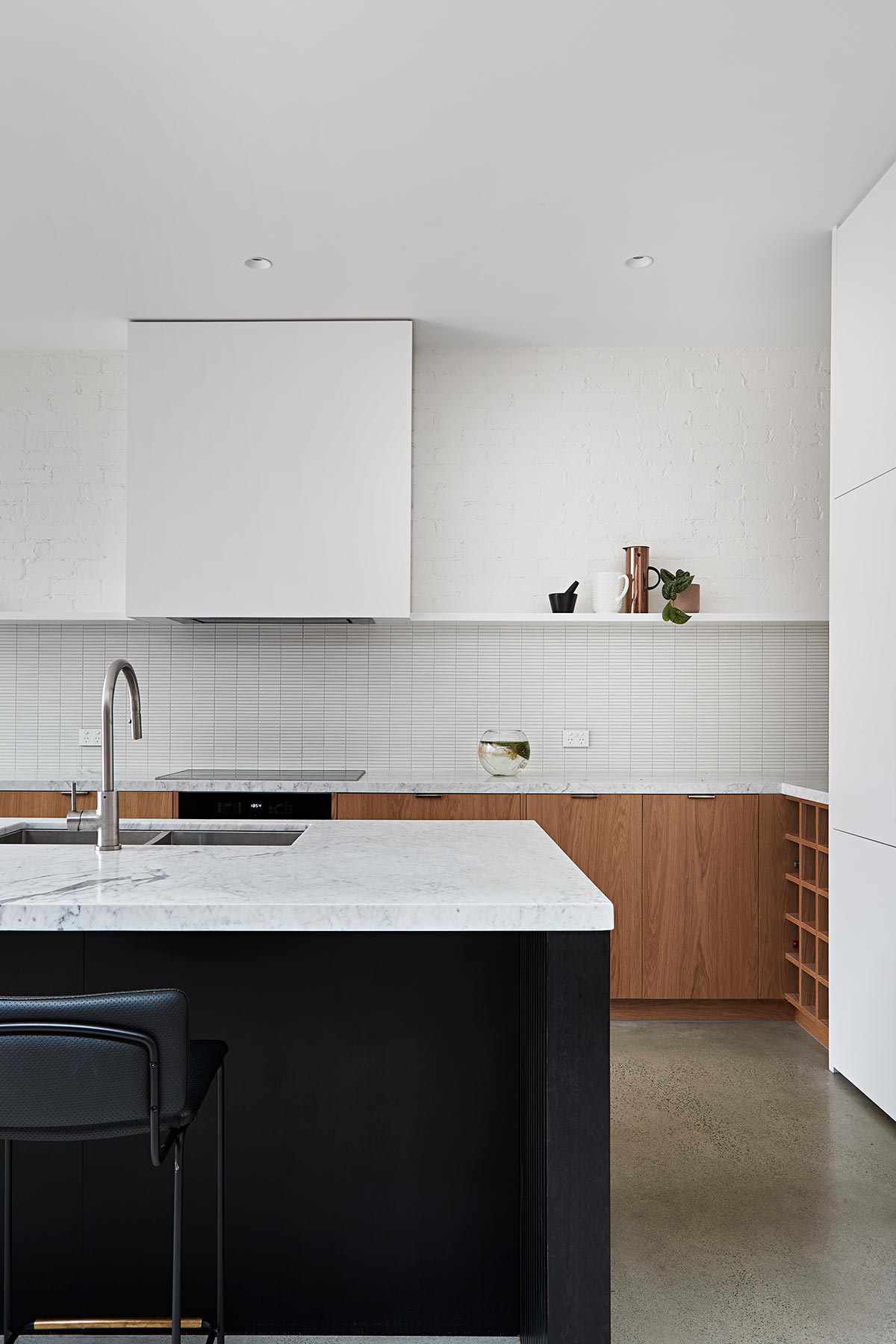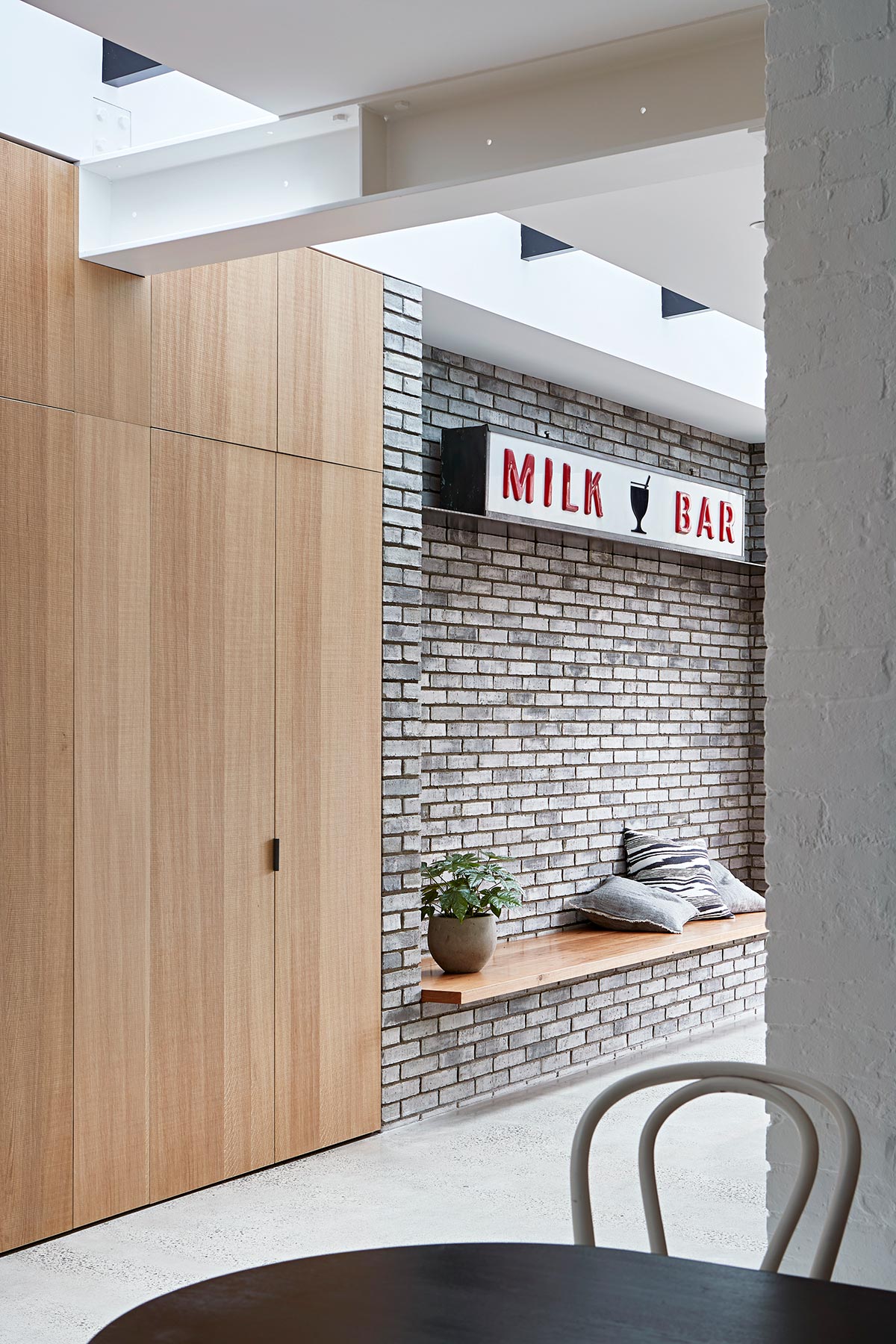 "Throughout the home, traces of the building's history are reminders of its unique past. A steel staircase leads to the existing basement, and existing brick walls are left exposed to create this eclectic and layered story. A majestic gum tree is the focus of the backyard, with the living areas opening onto a rear deck to enjoy warm days in its shade." – Eliza Blair Architecture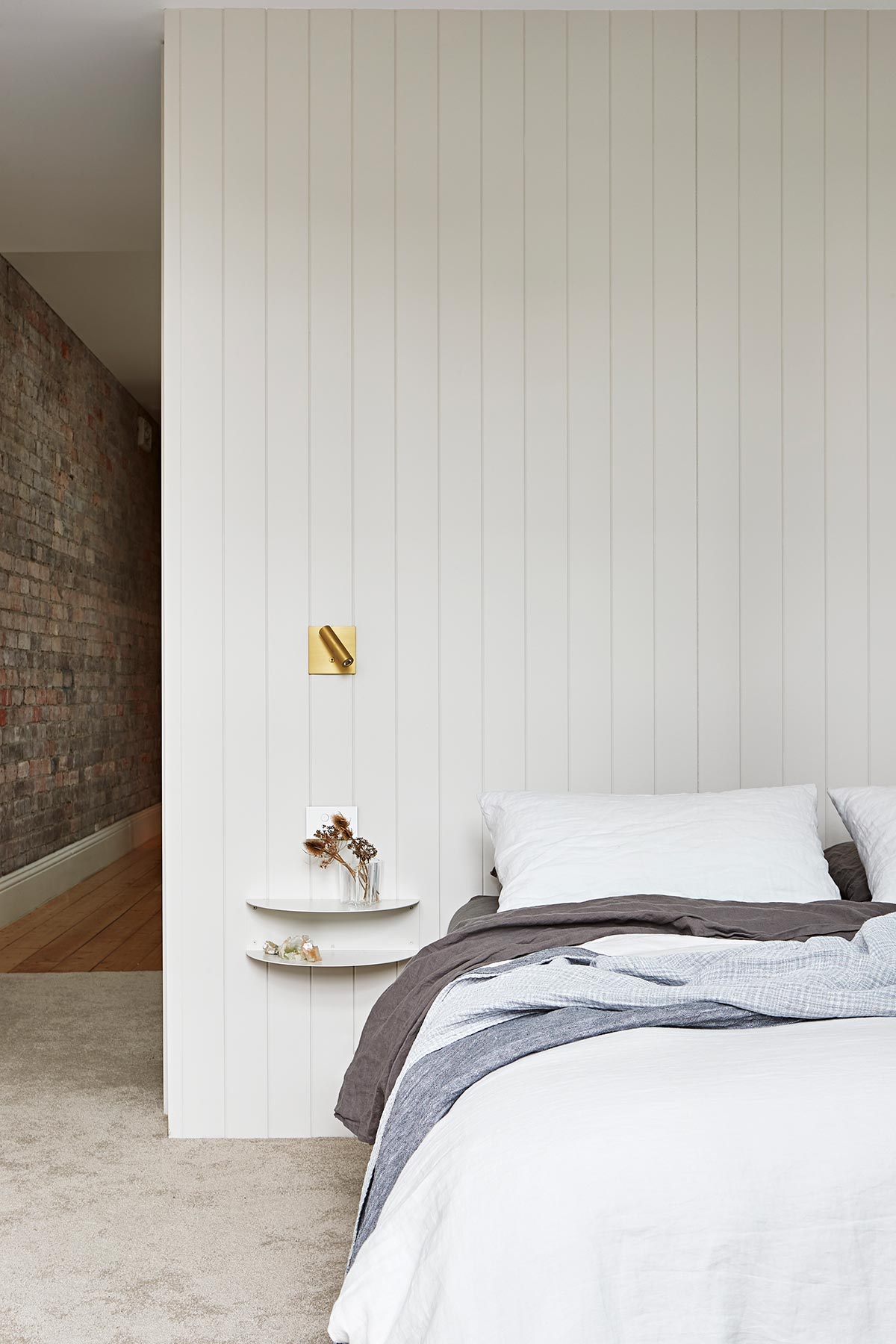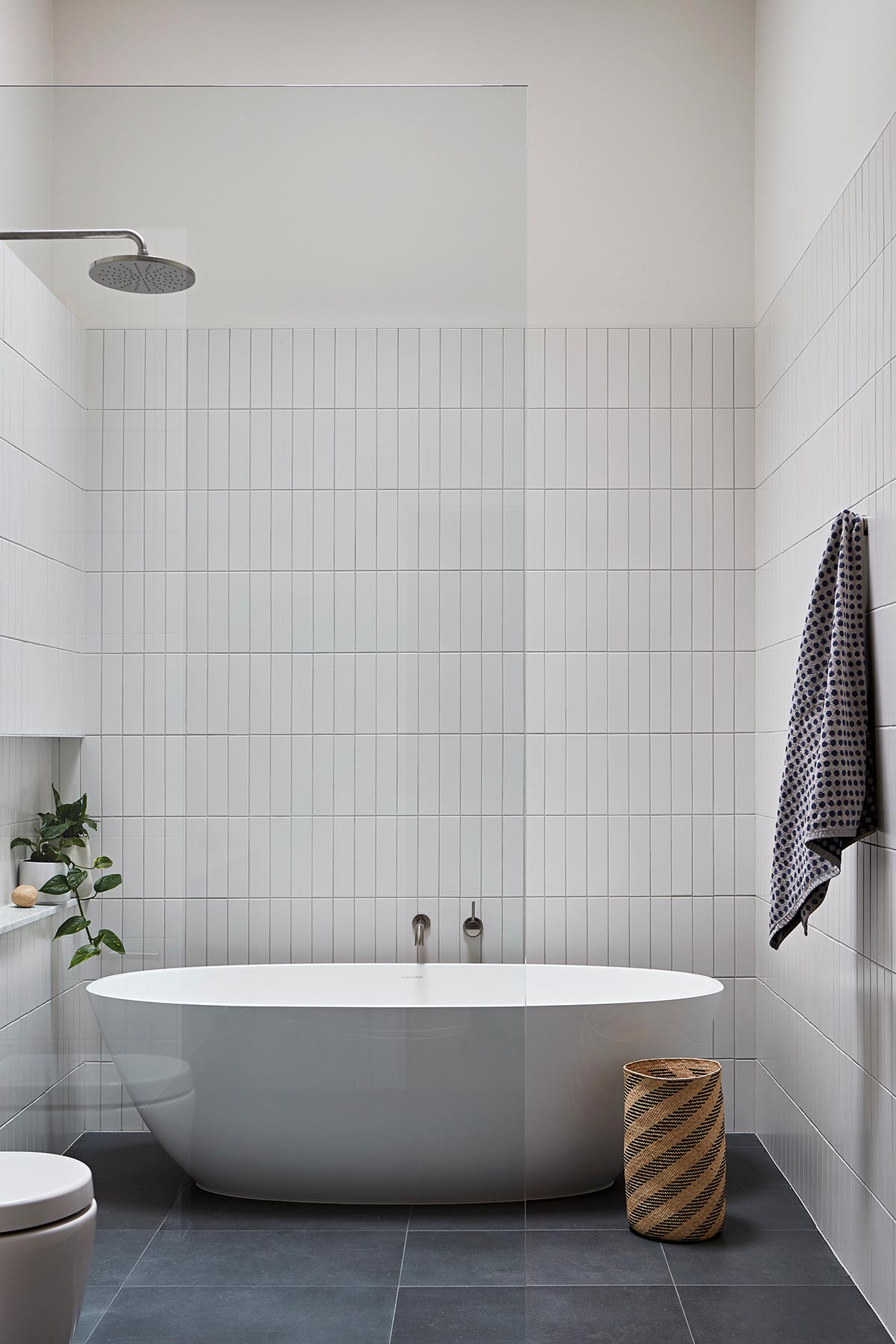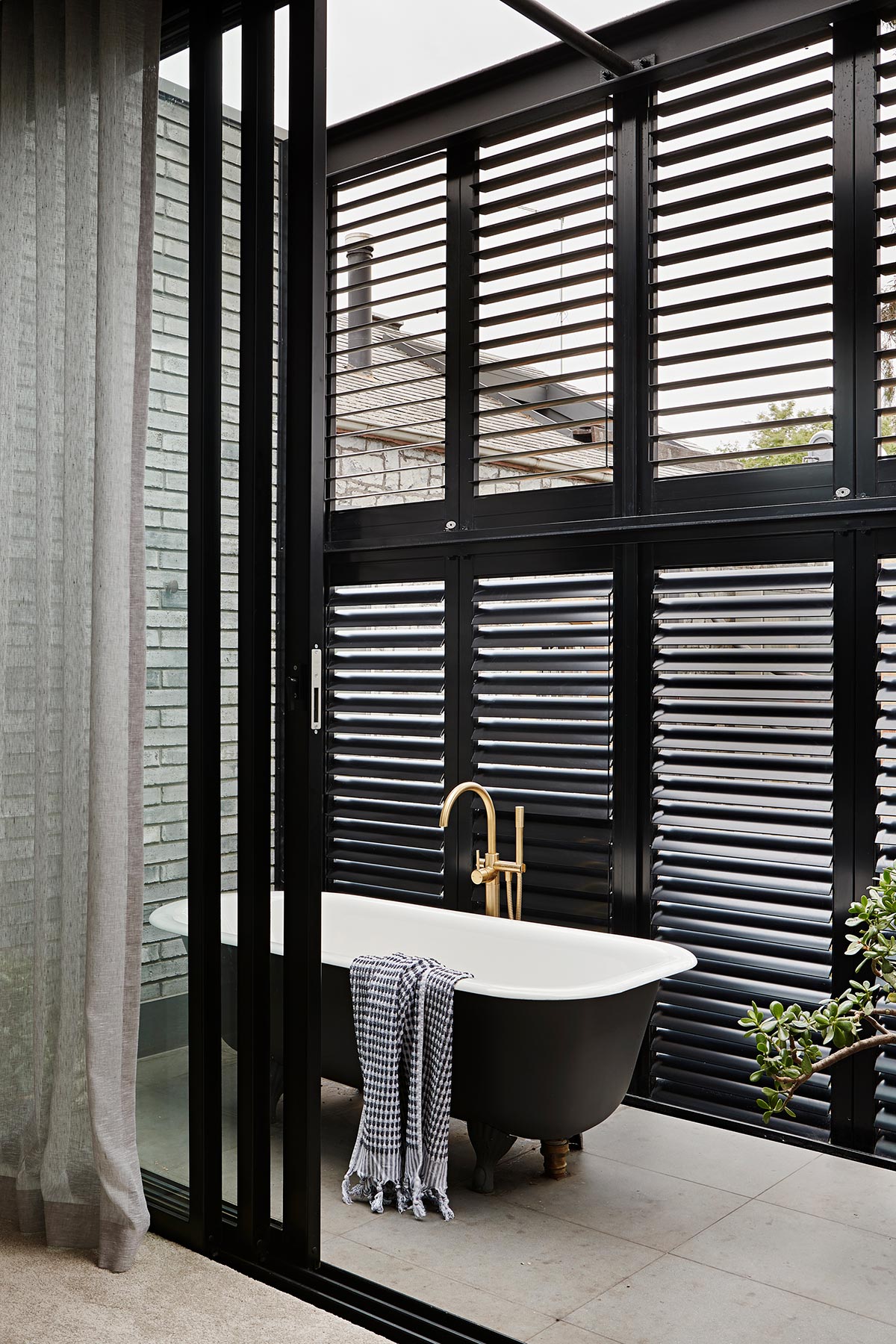 Internally, It is obvious how this structure is kept simple and organic, yet the way the materials have been brilliantly applied to various parts of the home is crucial in creating an elegant, minimalist decor. Timber furnishings and exposed bricks are also amongst the dominant aesthetic features that set the tone for the unique classic-modern feel of the house. Featuring the skylightwalk, we just love the open construction of this house that allows natural light in as well as air ventilation!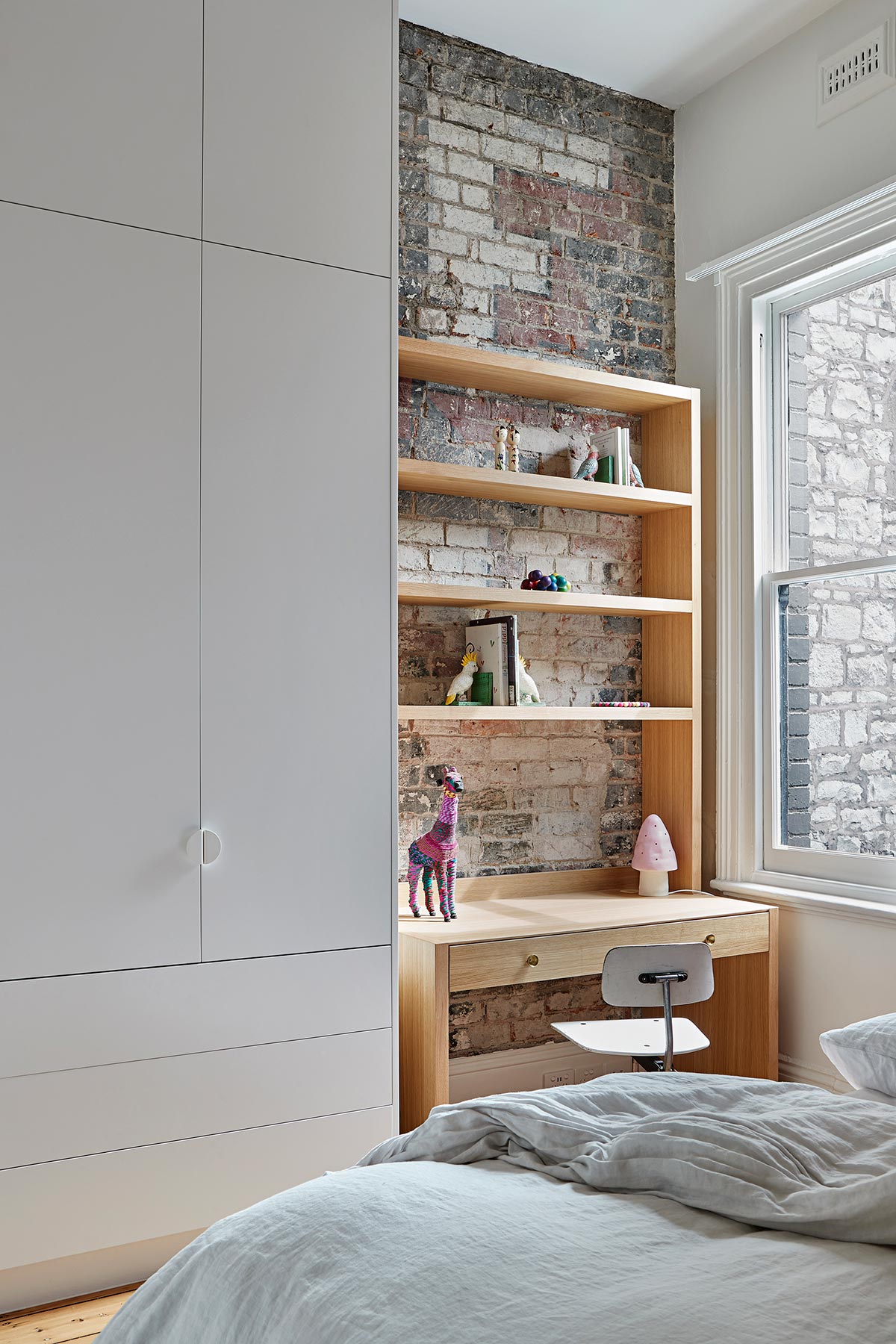 Old versus new? This house shouts 'Why not both?!' A perfect blend of contrasting styles and aesthetic approach allow this amazing home to look simply exquisite and create an exciting environment filled with distinct characteristics and homely glamour for the whole family.
House Project: South Melbourne Terrace
Architect: Eliza Blair Architecture
Interiors: Studio Tom
Location: Melbourne, Australia
Type: Renovation
Photography: Shannon McGrath