Today we take a look at a functional renovation and addition to an original mid-20th century single storey bungalow in Sydney. Seaforth Family Home is a stunning contemporary house for a busy family who has been living in it for quite some time and they just really wanted the new home to introduce a lot more amenity to support their lifestyle. Designed by Georgina Wilson Architect, the brief included a refurbishment of main living spaces, added areas for entertaining, a master suite along with a home office, a new entry sequence, and a lot more! Let's see how this one turned out…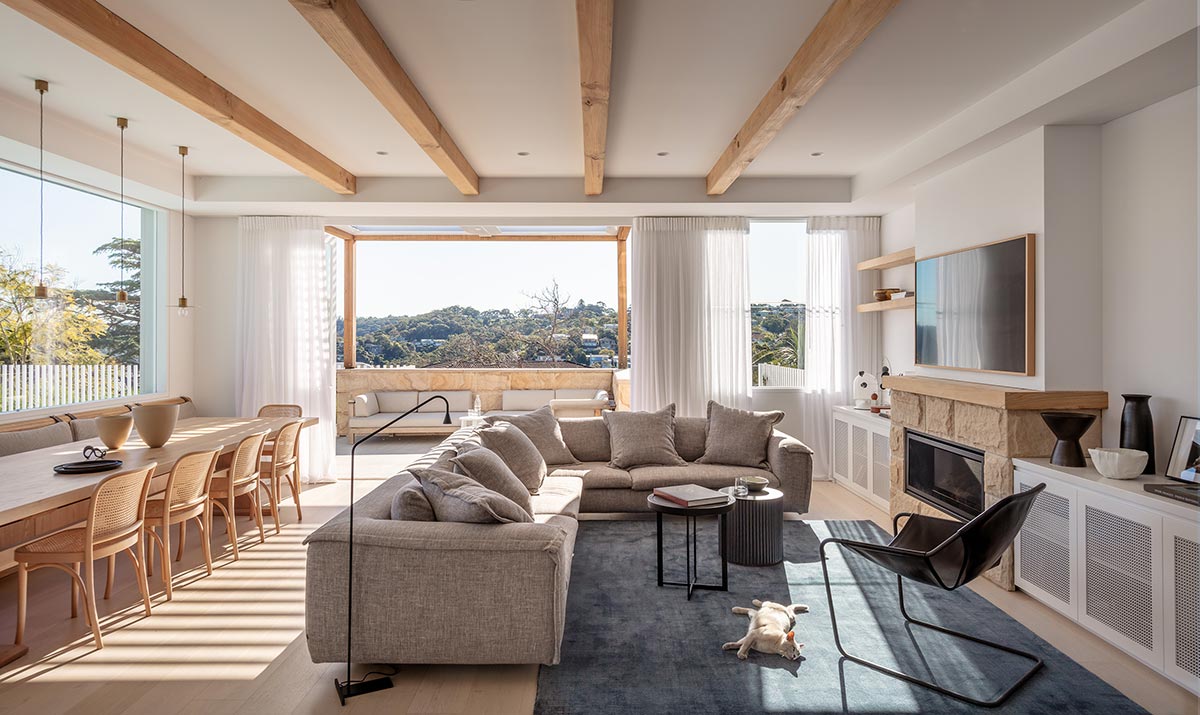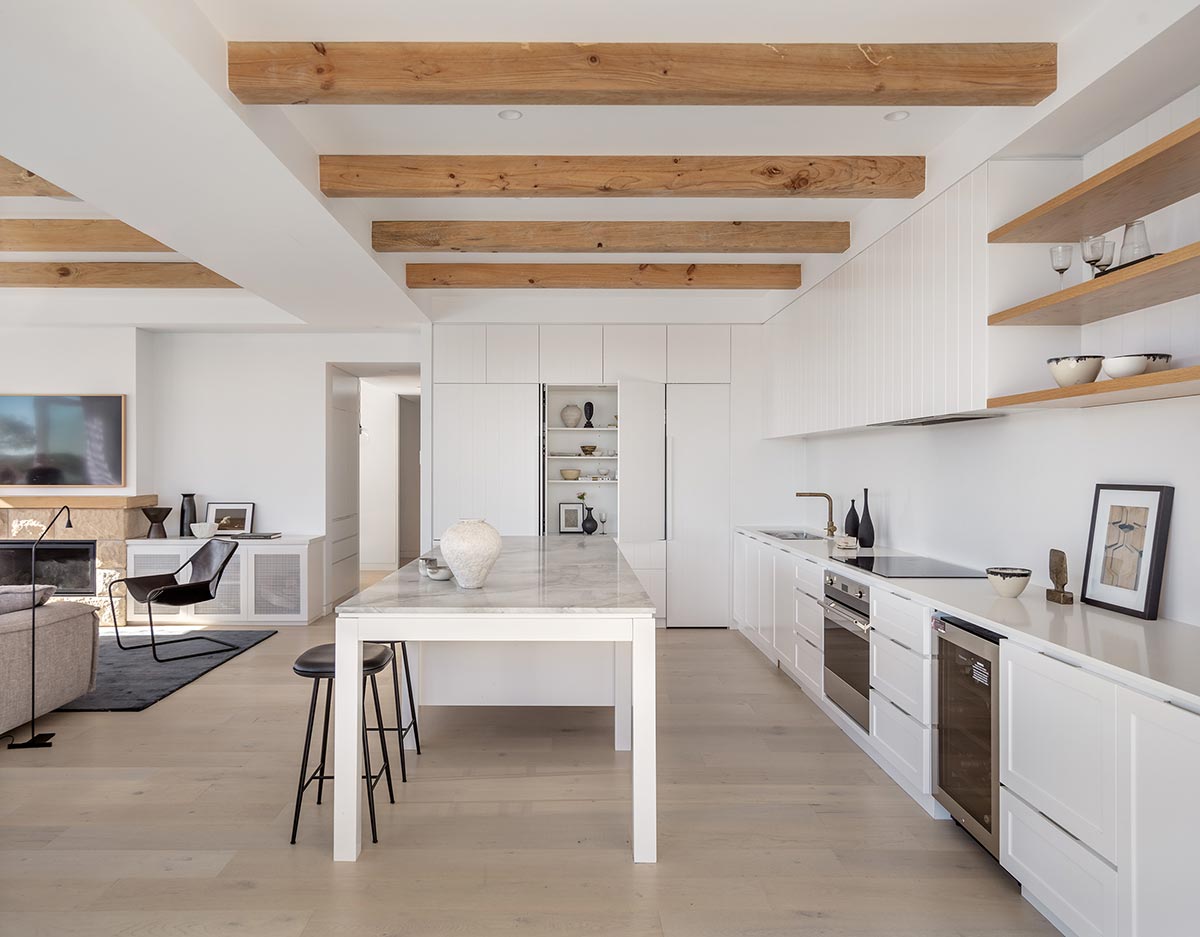 "The brief was constrained in terms of the budget, so we were encouraged to use whatever elements of the old building that we could. We retained approximately half the existing building. We strategically decided to build a new two-storey volume at the rear, because that would minimise integration issues and therefore help to keep a lid on the cost. So it was quite an efficient thing to do cost wise and it ended up being the right thing for the site as well. We used as much of the old scenario as we could. That was an important part of the brief as well." – Georgina Wilson Architect
The home already had a great frame to work with but it needed a refresh. The biggest problem was the existing entry. The old one consists of a series of ramps up through the side of the building which was very awkward, unappealing, and inconvenient. The solution was to introduce a pedestrian entry right beside the existing garage. This has absolutely made a huge difference in terms of usability and convenience and has made it a lovely experience to come home and actually enter the house from this space.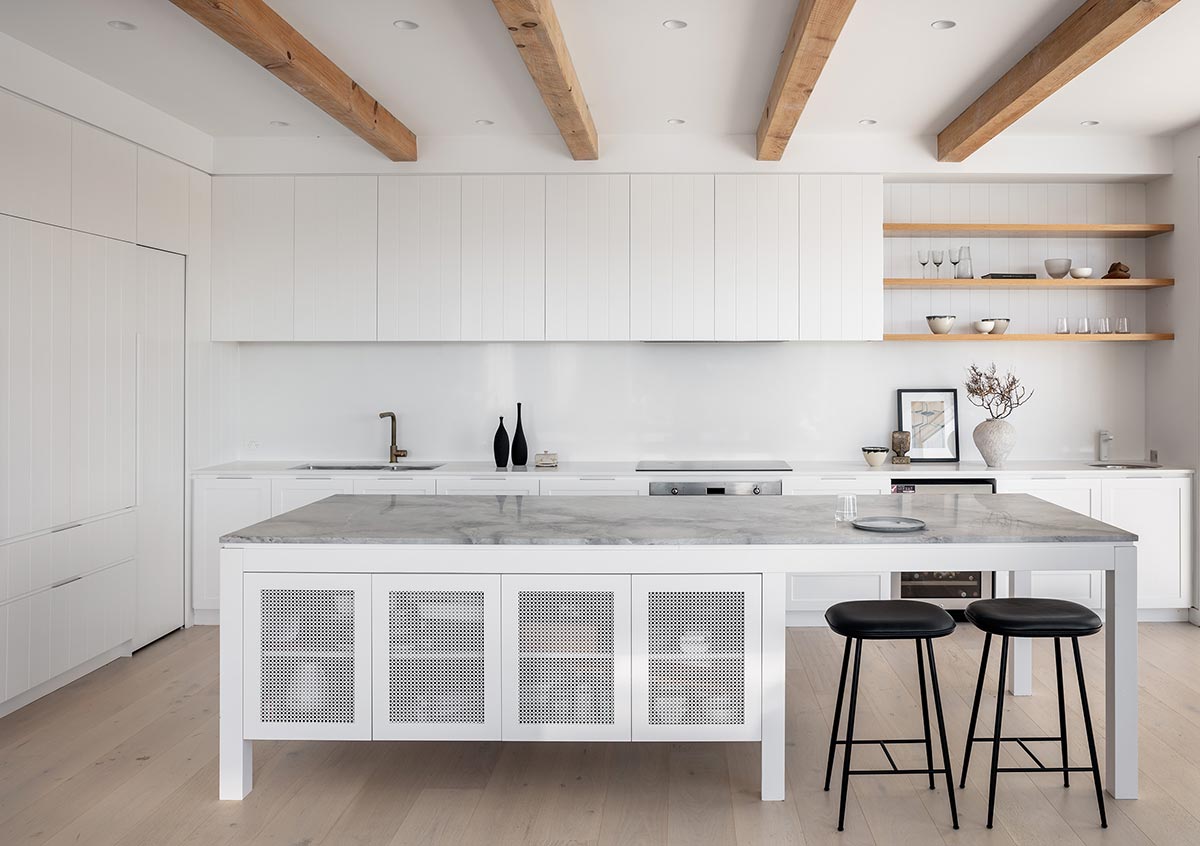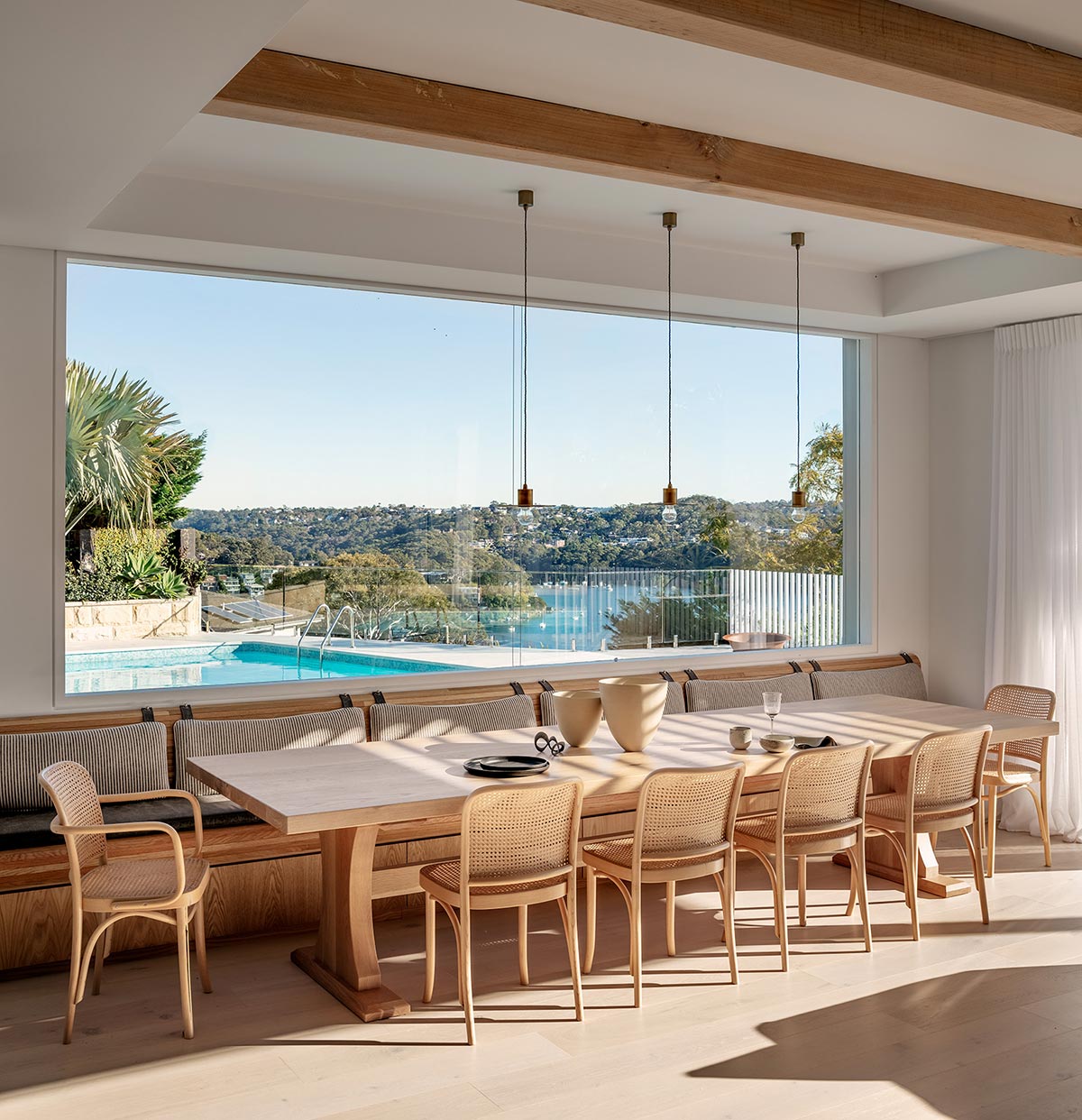 The goal was to transform the home into a little contained oasis. The clients wanted it to feel like a sanctuary, quite calm, Resort-like, and the result was exactly just that. The relaxed ambience is brought about by the light and bright interior spaces which are both sophisticated and relaxed. The open-plan spaces seamlessly open onto the outdoor spaces that are perfect for their entertaining needs.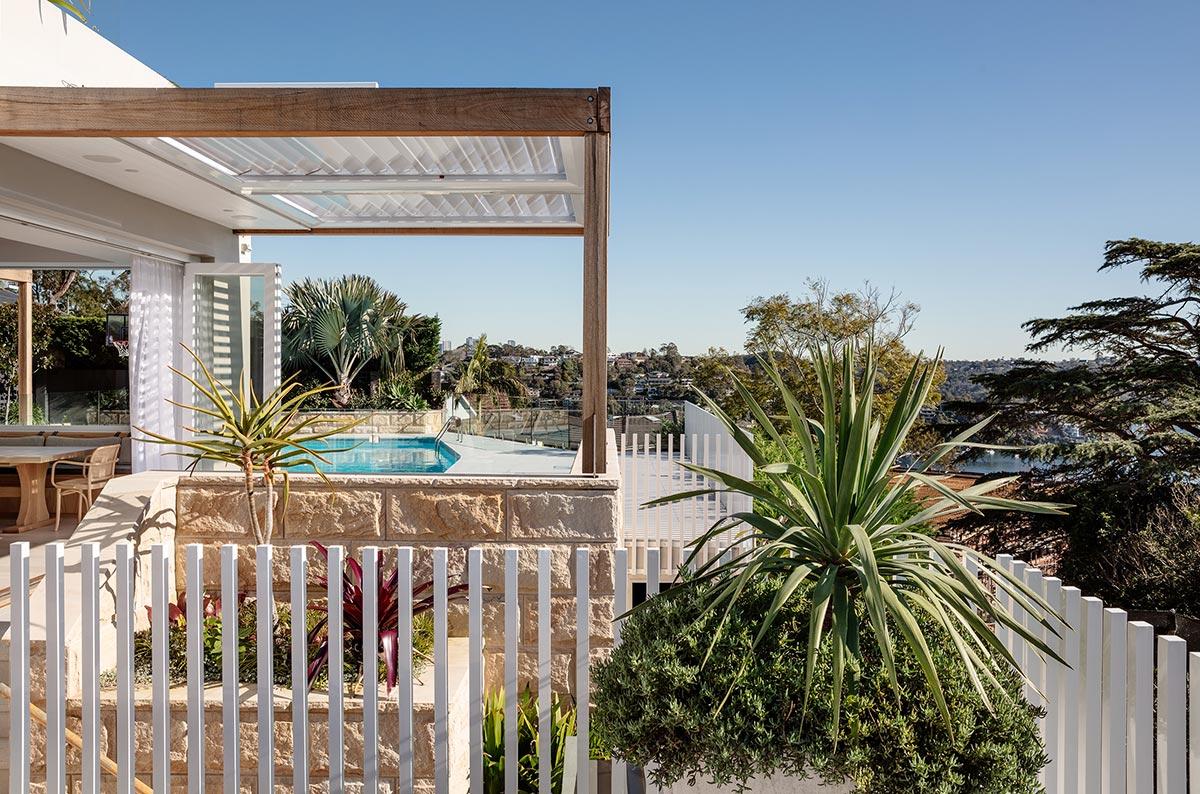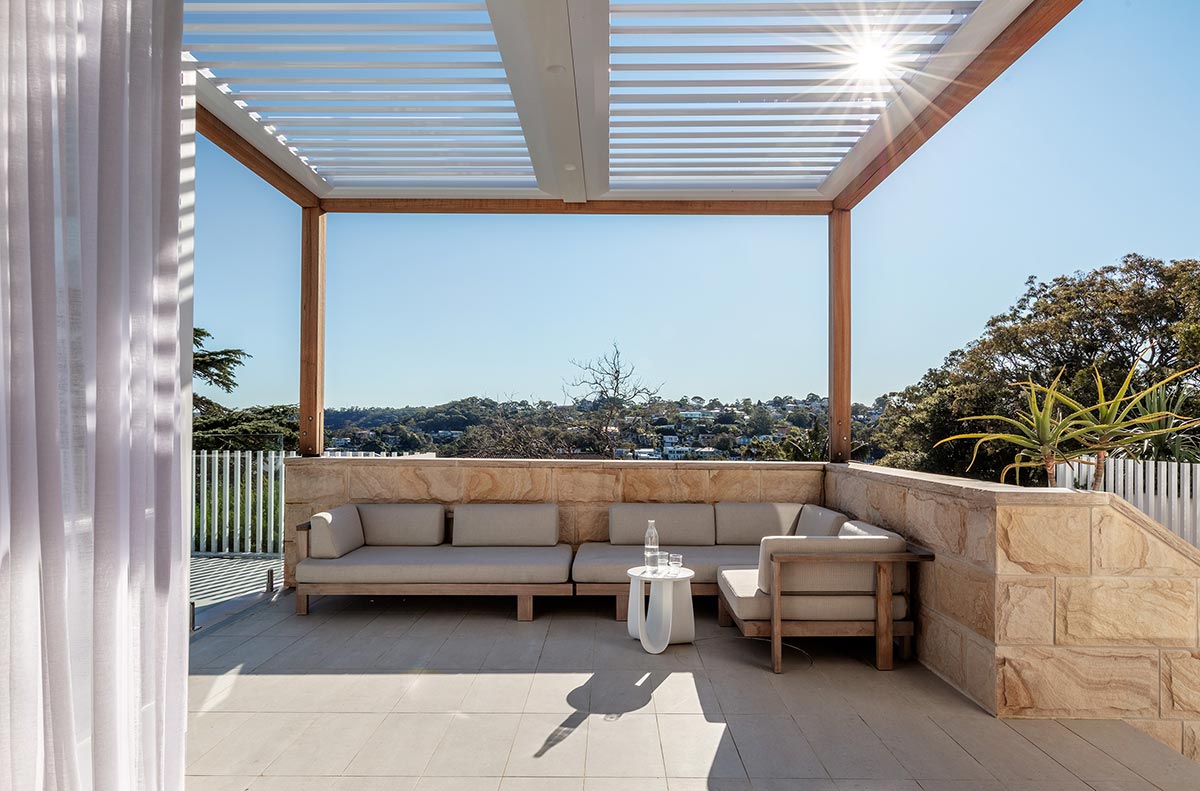 "We fell in love with the sun-drenched northerly aspect of the property. It's got really leafy district views and views to Middle Harbour. It's a level block with a really large 1970s swimming pool, the pool's quite unique. We loved that with three growing boys. We didn't change that. It is a feature of the house, everything's built around it, you can see it from every angle. When the boys were younger I could be in the kitchen and still see them in the pool." – Clients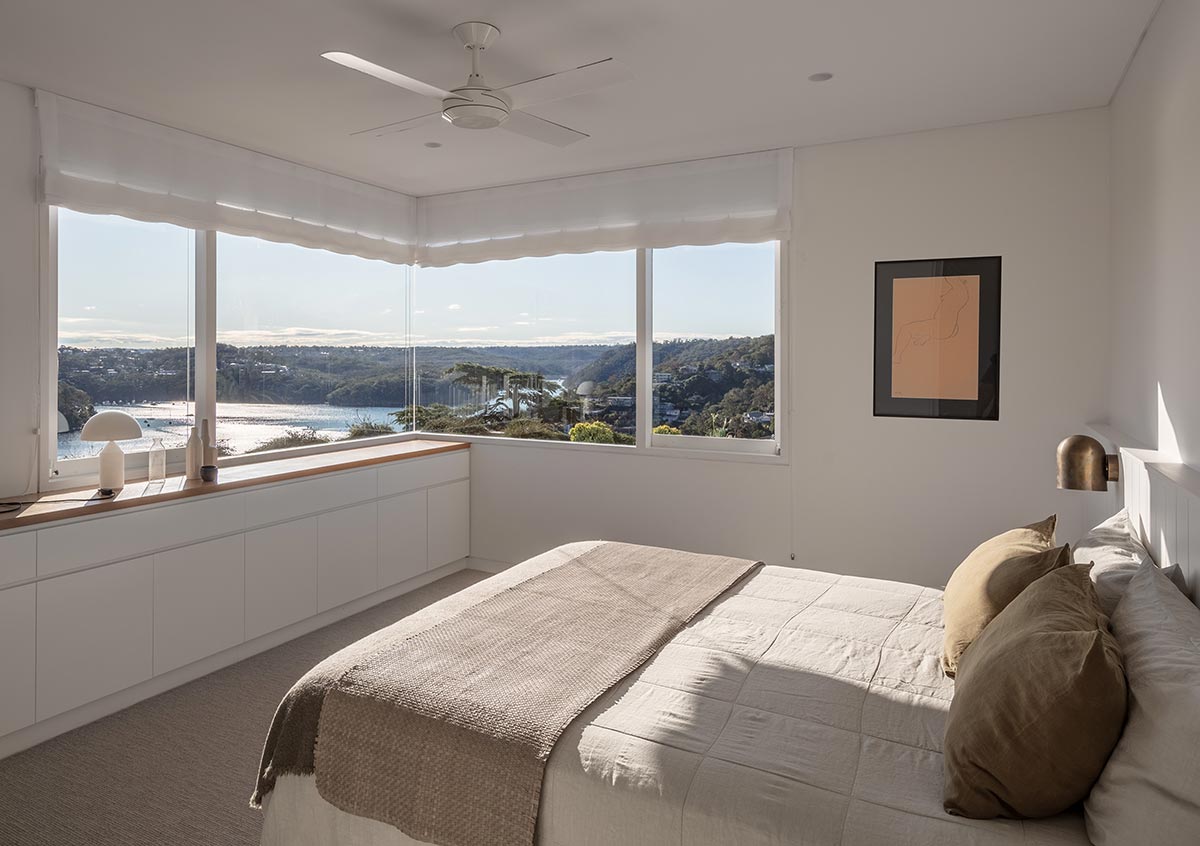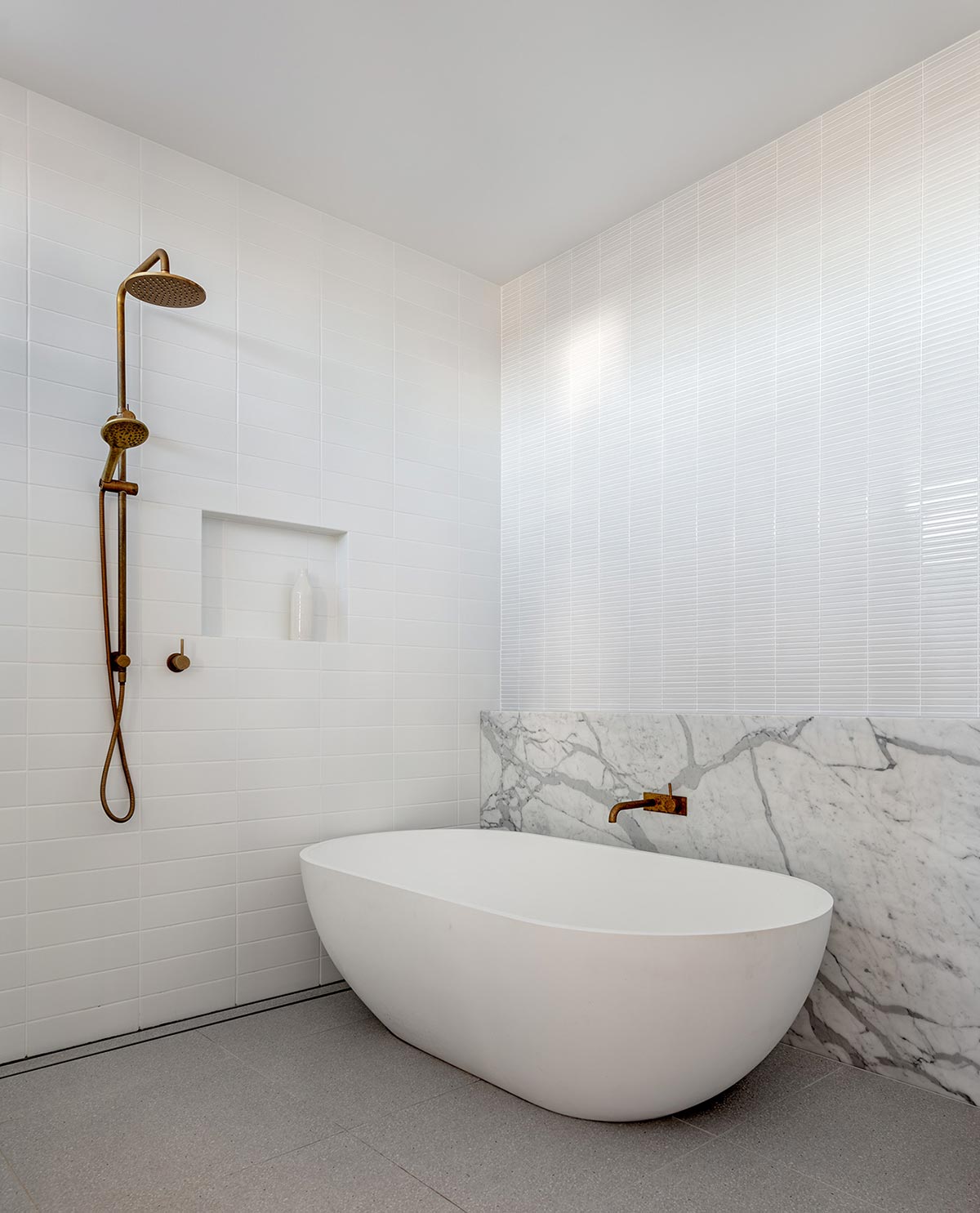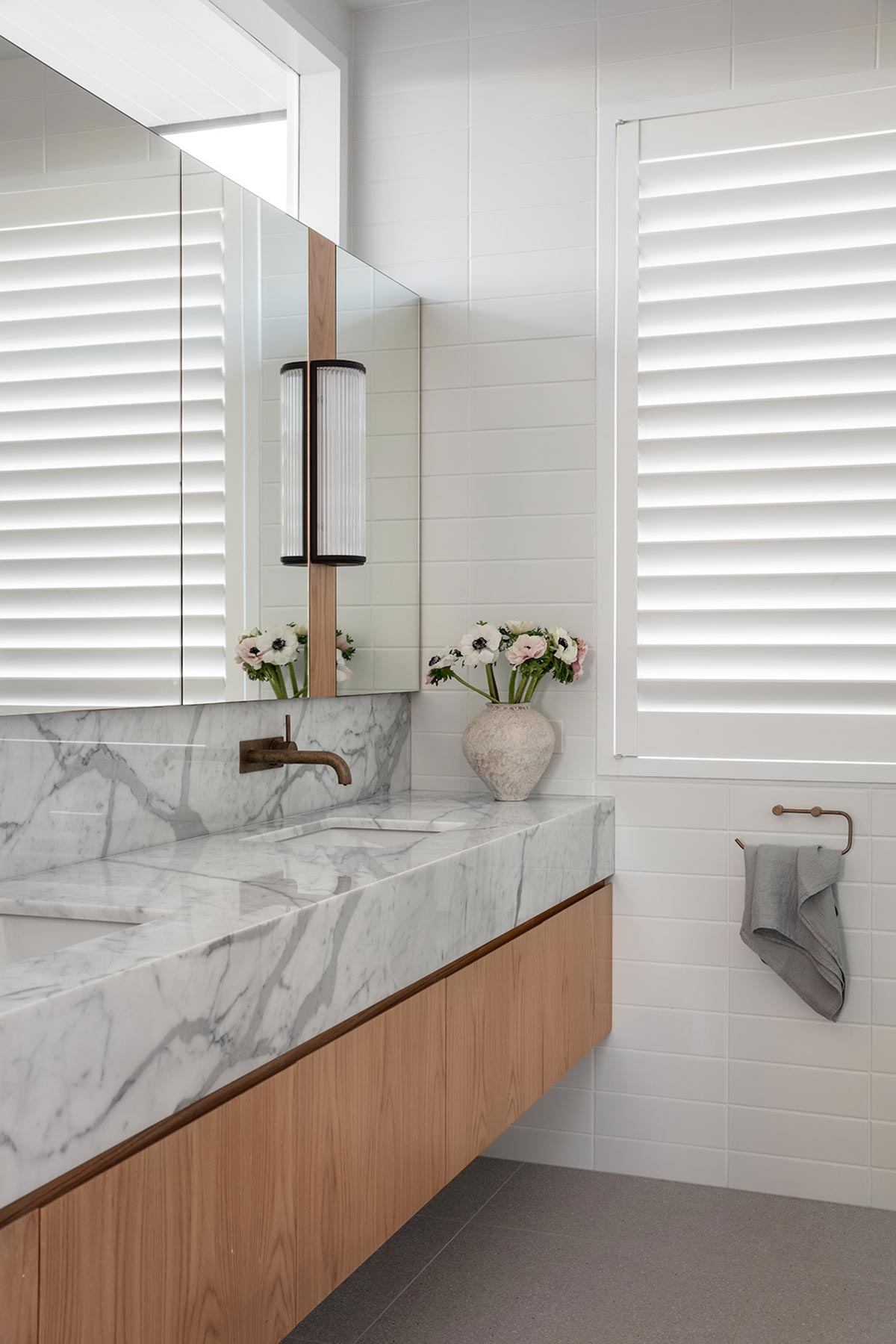 This home is sympathetic to its origins, but is unashamedly modern and flexible at the same time, fulfilling and adapting to the changing needs of an active family. The old and new sits comfortably alongside each other, complementing the design scheme in terms of scale, choice of materials, and overall livability. Hats off to both the homeowners and architect on this great project!
Project: Seaforth Family Home
Architect: Georgina Wilson Architect
Location: Seaforth, Sydney
Type: Renovation
Styling: Clare Delmar
Photography: Murray Fredericks