Time for a cheeky art getaway! This month, Nathan Johnson launches his debut gallery exhibit 'SEA' that will feature his latest original artworks. You may recognise Nathan from his popular art prints and stationery brand Blacklist, that he shares with his partner Jaynie Johnson. This debut show is a unique opportunity to see all of Nathan's latest artworks first hand, well worth a trip if you ask us!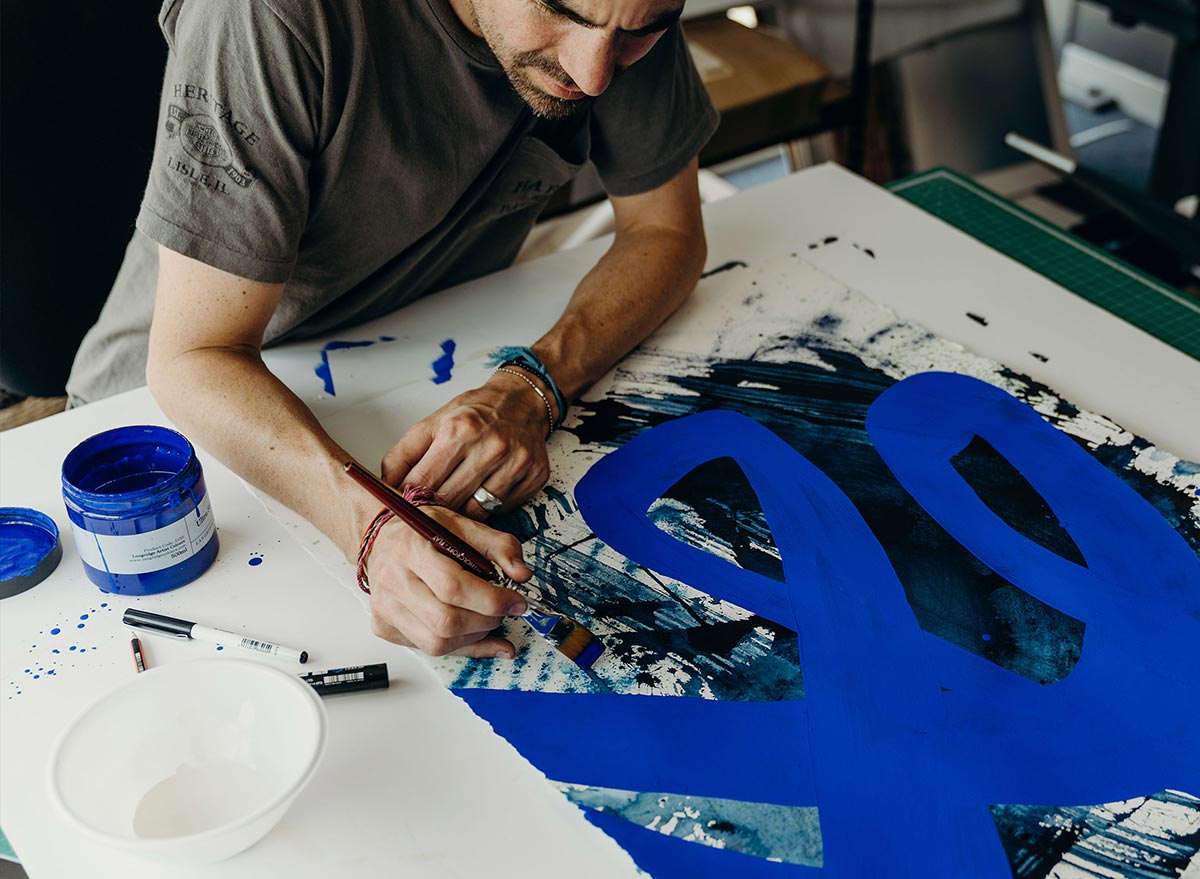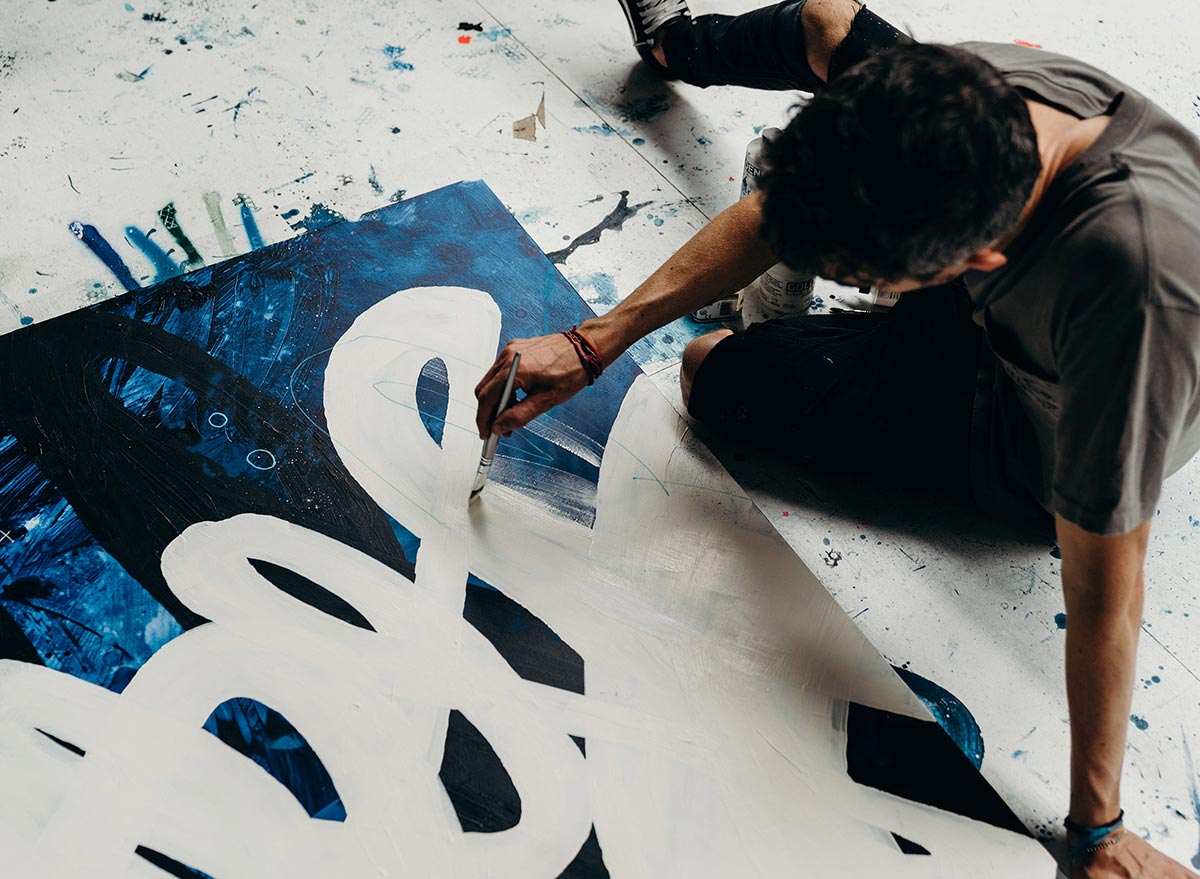 "It's about that unbalance of nature vs man-made, planned versus unplanned, life and the sea and how these two need each other to co-exist" says Nathan.
Sydney-based artist Nathan Johnson's abstract works are textural and layered experiments in both emotion and paint on canvas. Cropped typography forming abstract shapes and compulsive energy of scraped, smeared and flooded pools of pigment enables the tension and contradiction between the perfect and imperfect. Referencing the energy, mystery and emotion of how we relate to the sea in these works, Nathan oscillates between the rehearsed abandon and restraint, helping the viewer to create their own composition and space.
Exhibition Details
Title: SEA
Dates: 28th November – 8th December
Where: Jai Vasicek's Gallery, Marvell St, Byron Bay.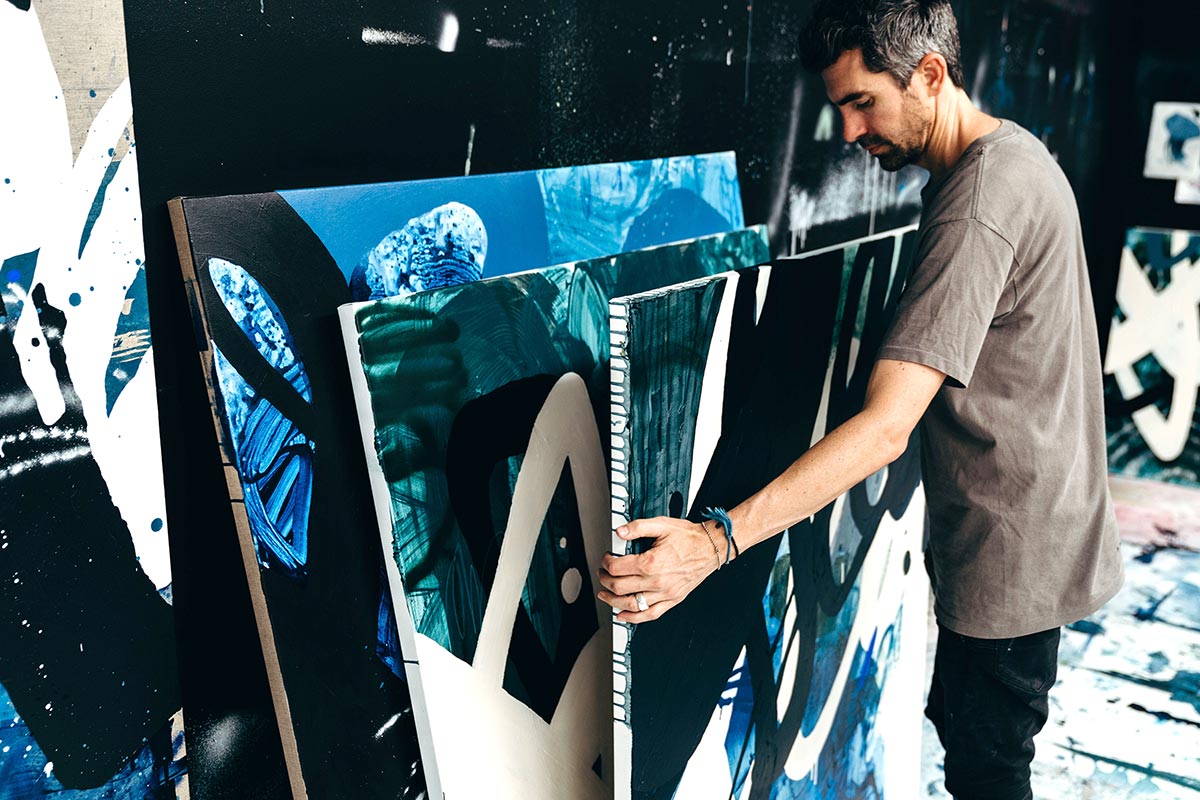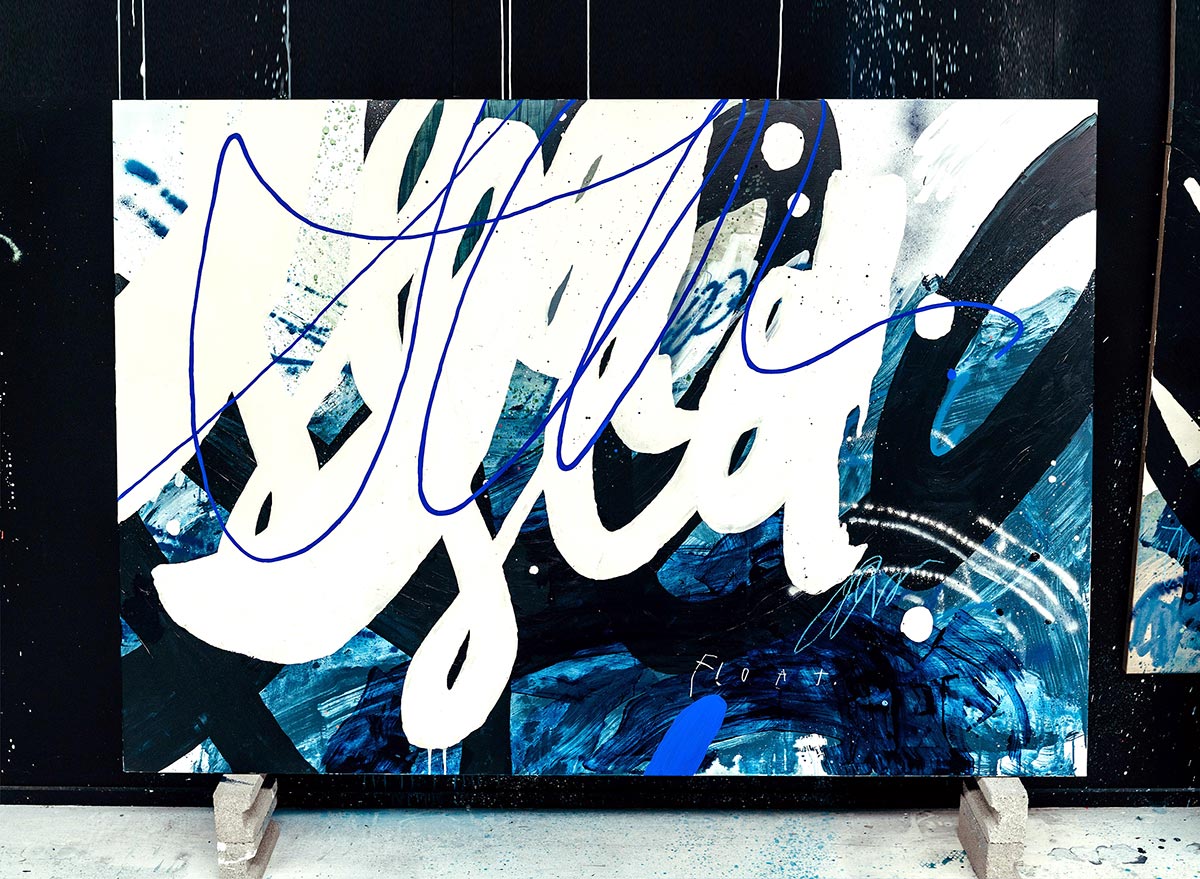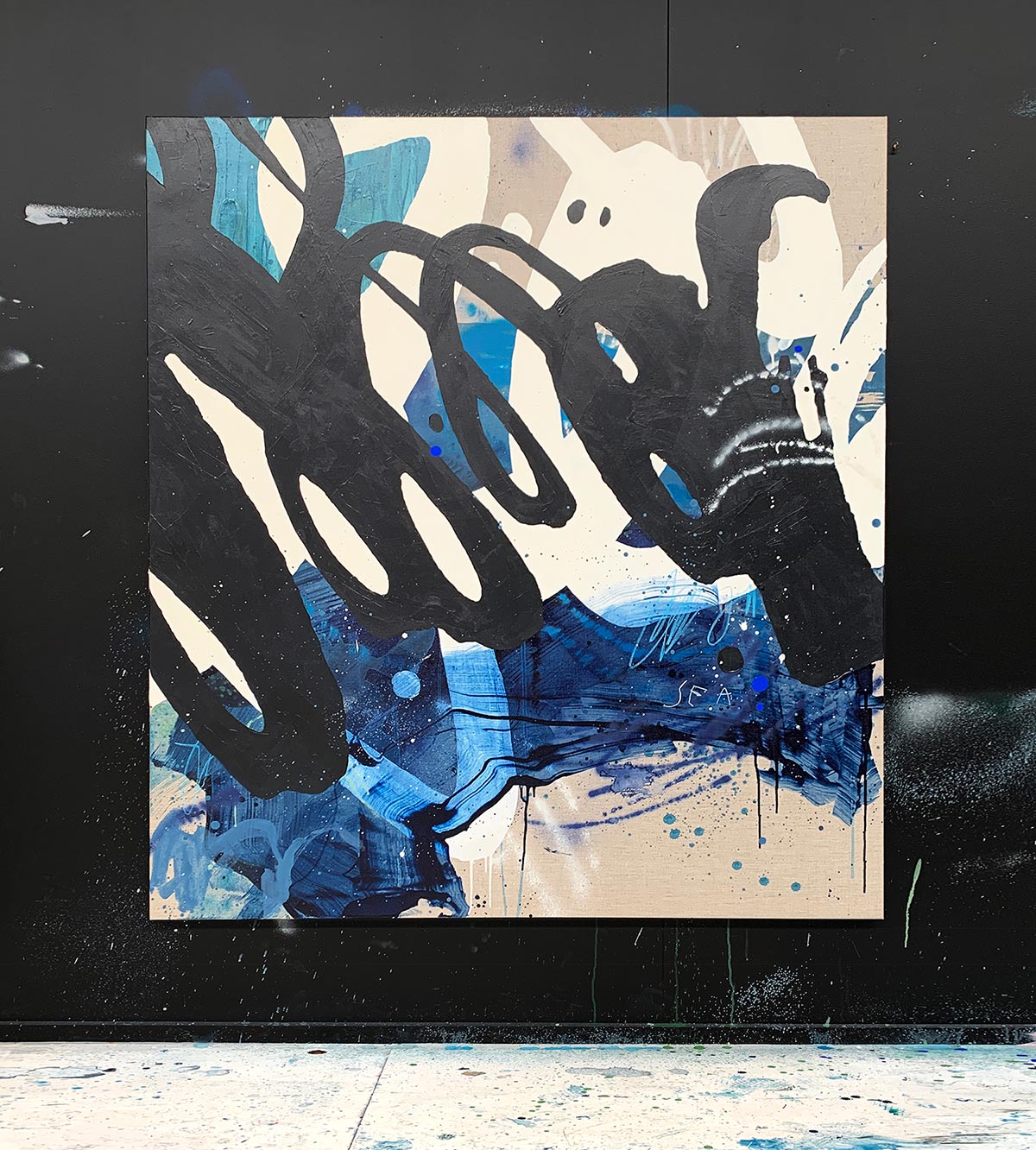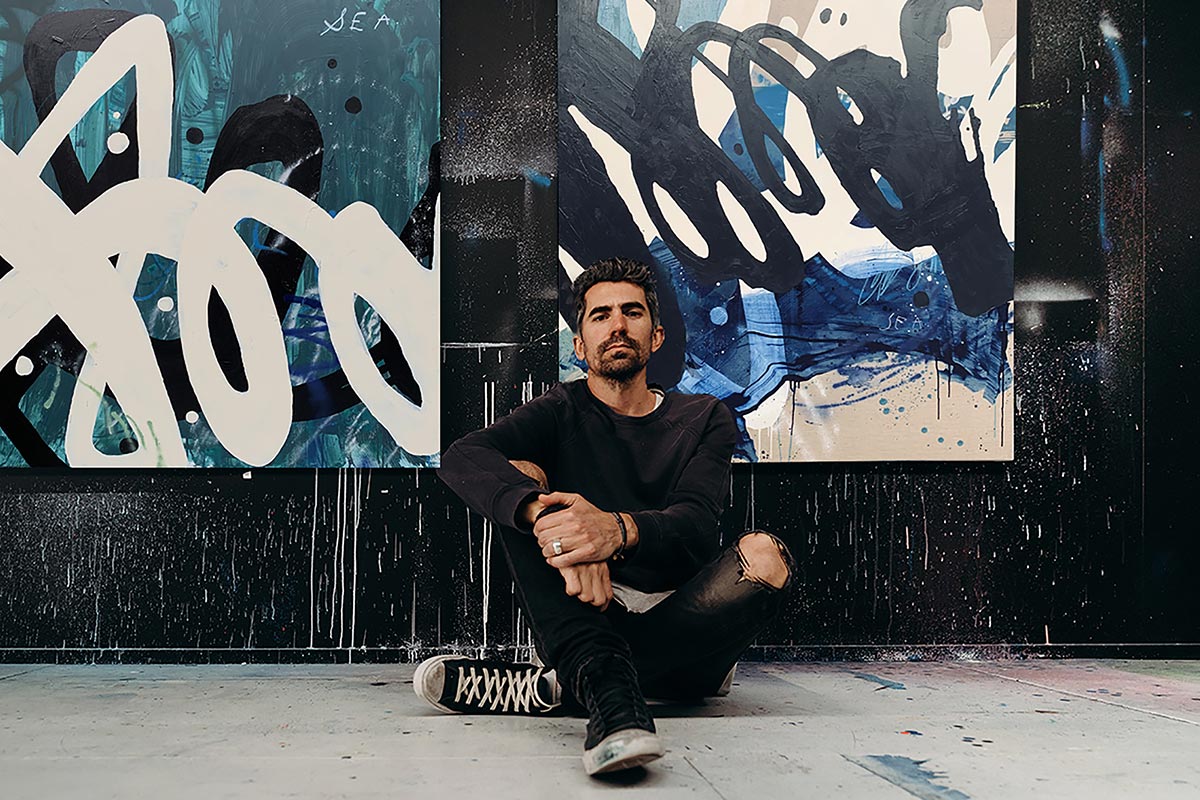 Nathan has been featured in our Hunting Collective series so if you want to find out more about him, be sure to check out his profile here.