Just when we thought we're taking a break on featuring brick-clad homes for a while, they just keep on coming! The Brighton St Residence by Milton Architecture located in the inner Melbourne suburb of Richmond was built for a client with the vision of creating a family home in a modest building footprint, while at the same time offering adequate privacy and aspect on an exposed corner block; creating a sense of openness in particular for ground-level internal spaces and providing opportunities for outdoor amenity across multiple levels.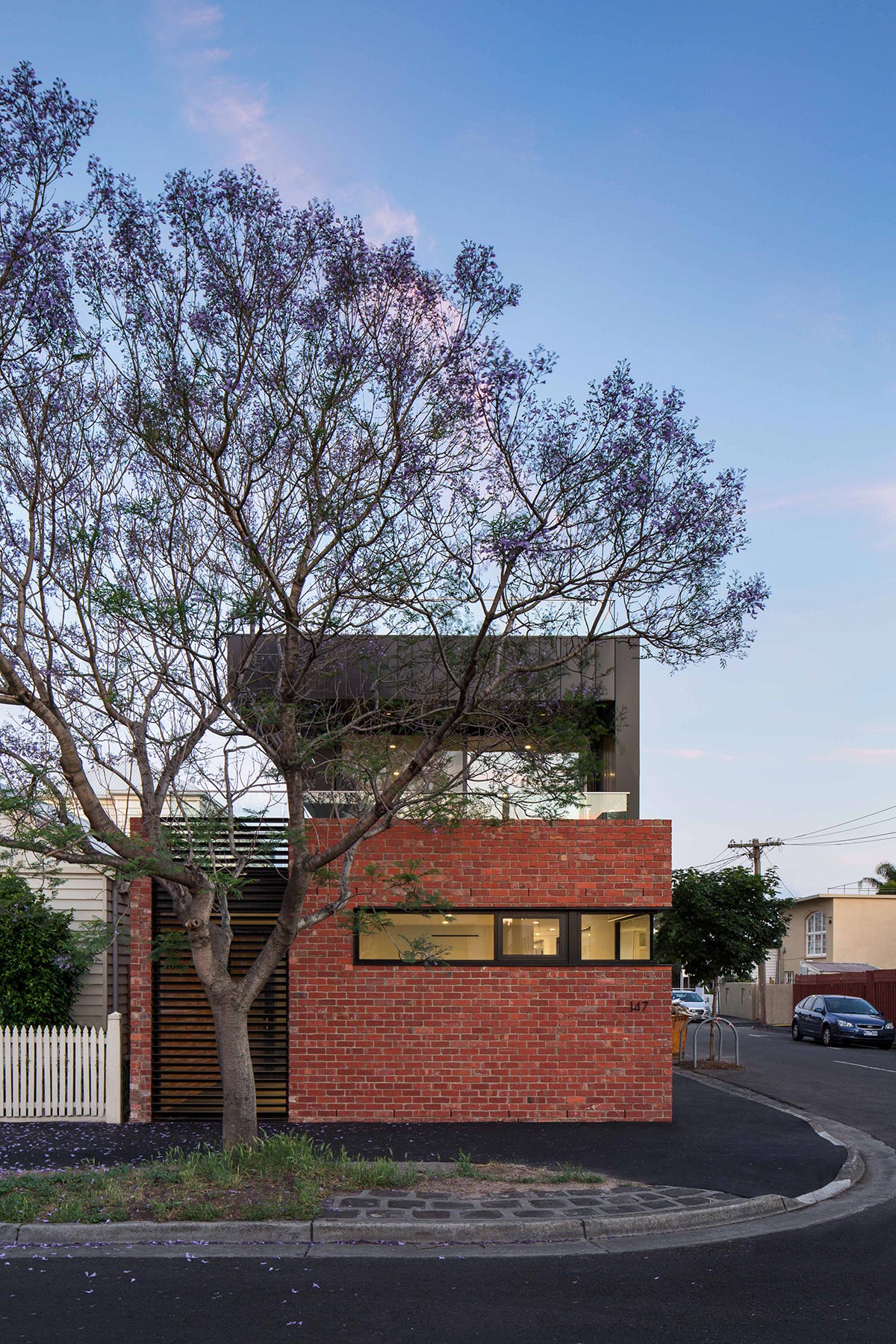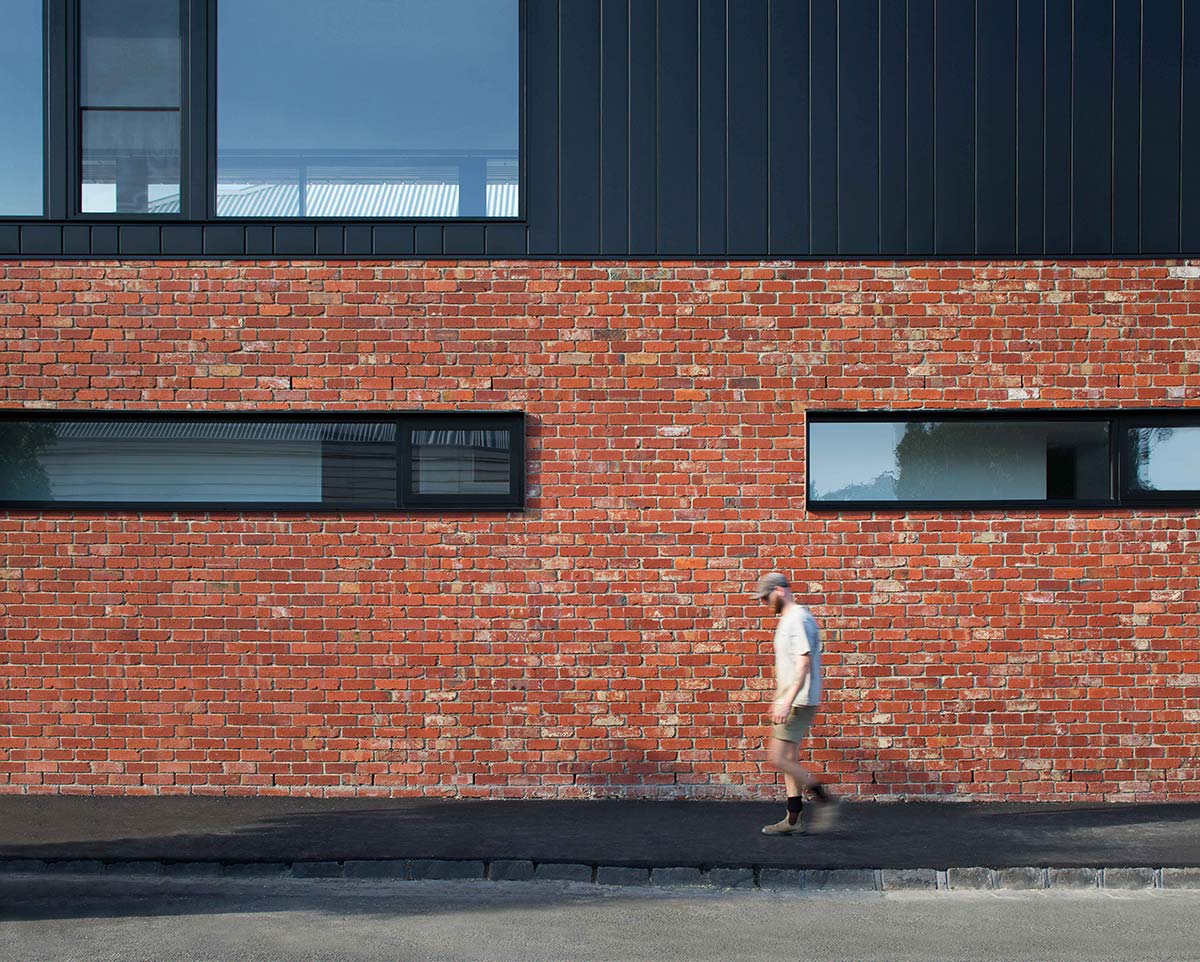 The beautiful brick structure that is exposed from the streetscape exudes a bold aura while engaging respectfully and modestly with its surroundings. This brick boundary encases a series of bedrooms at the ground level, with rectangular glass windows that provide ample lighting which is further augmented by an internal courtyard.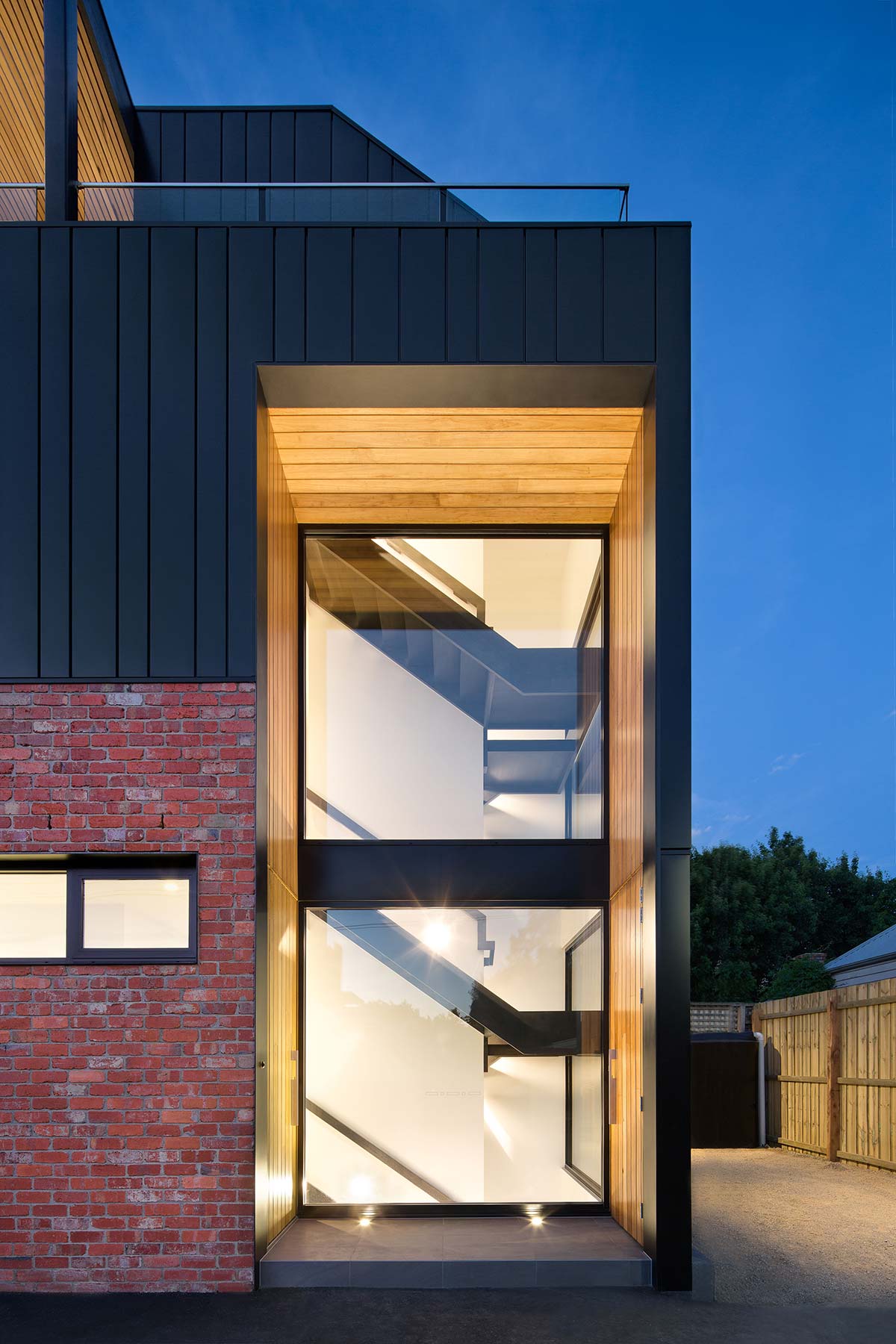 "The design response drew on the existing brick boundary walls and extends them along both street frontages to envelope a series of ground-level bedrooms. These rooms are orientated towards a secluded north-facing internal courtyard which provides light and natural ventilation to these rooms. The private nature of this courtyard enables each room to utilize floor to ceiling windows and create a sense of light and openness." – Milton Architecture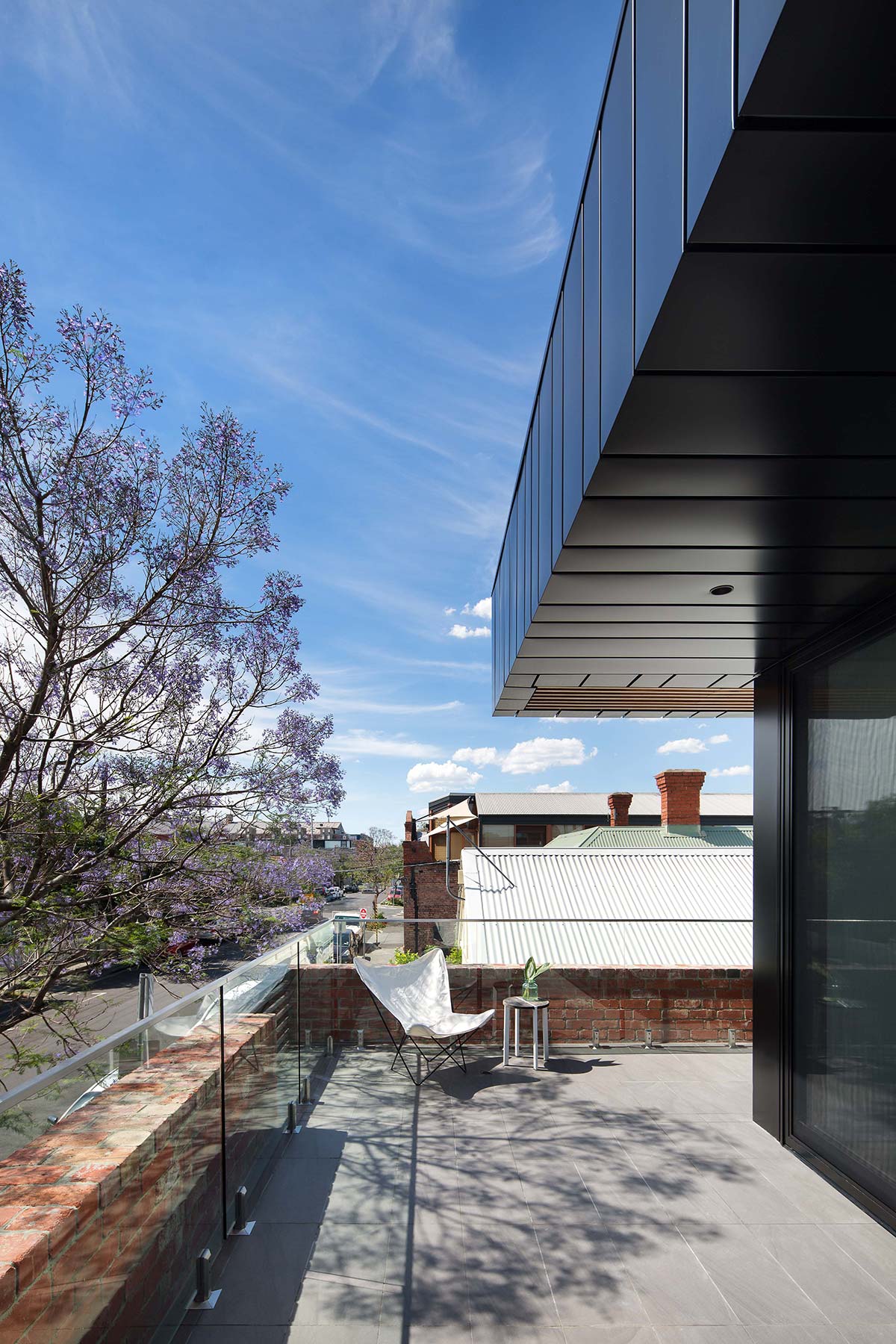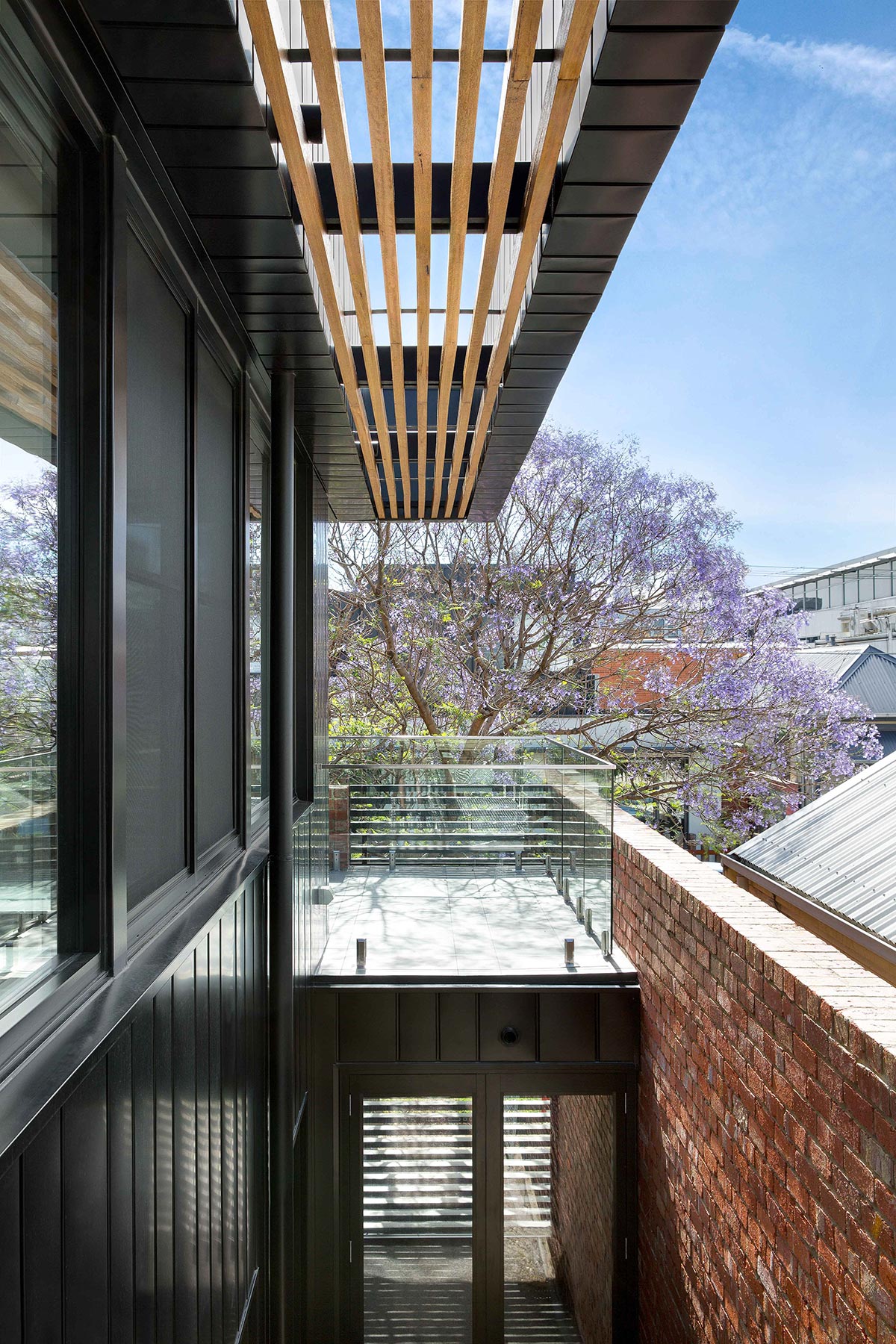 At the first floor level, balconies and terraces were added which allowed the owners to extend living areas to the outdoor spaces. Larger windows were also utilized and that created an extended vista of the surrounding streetscape, while at the same time restricting pedestrian views from street level balancing privacy and the ability for the owners to enjoy an outlook over the surrounds.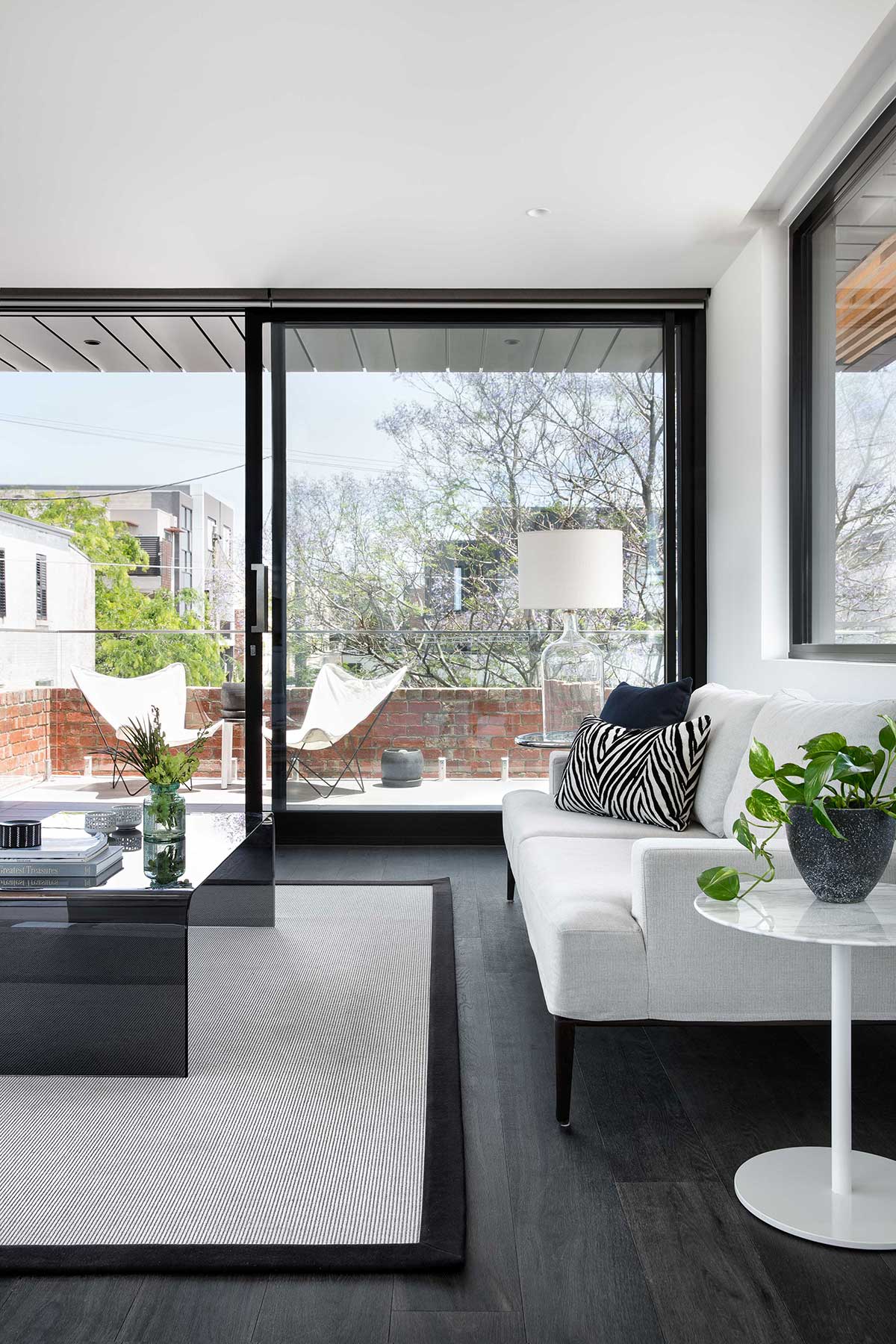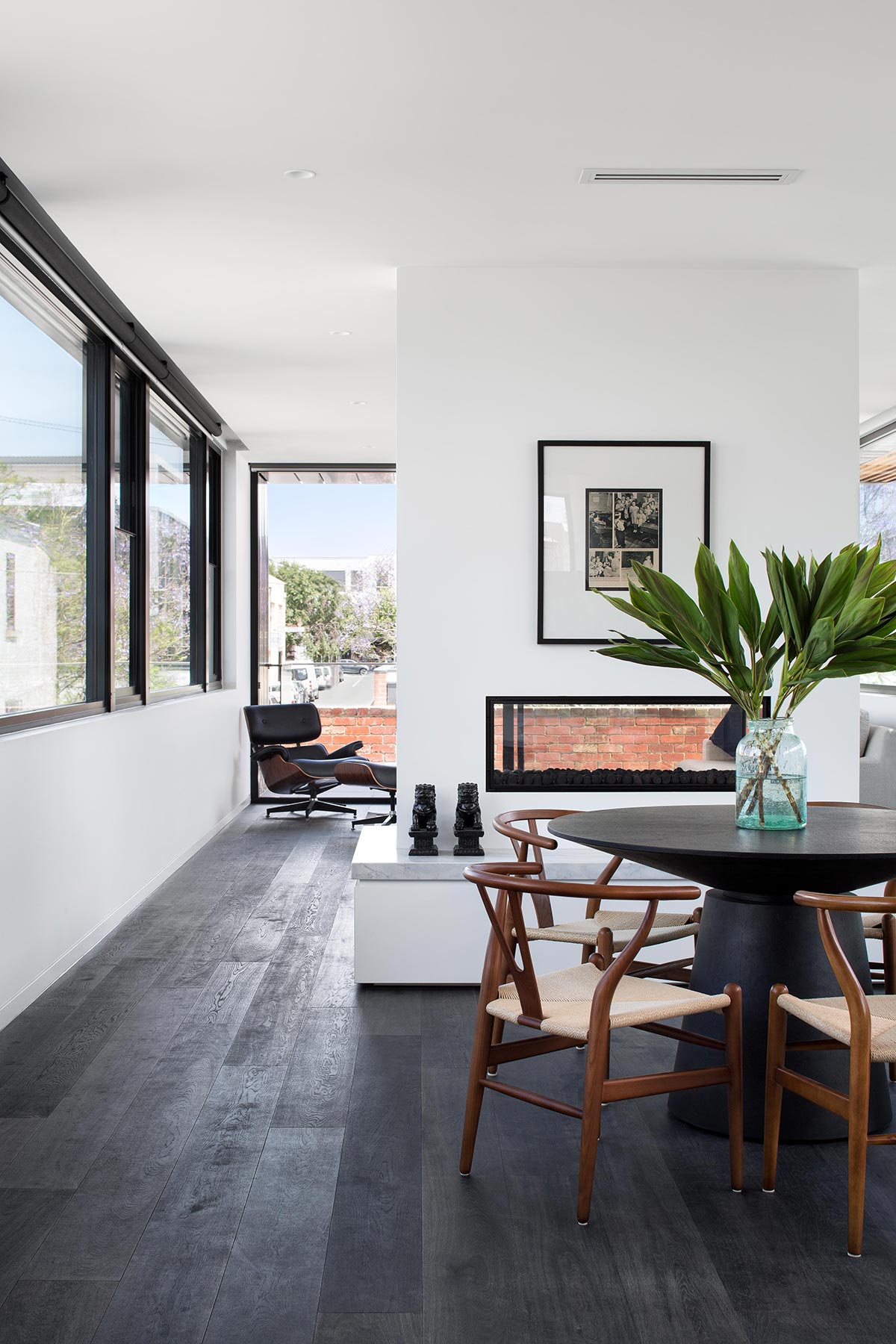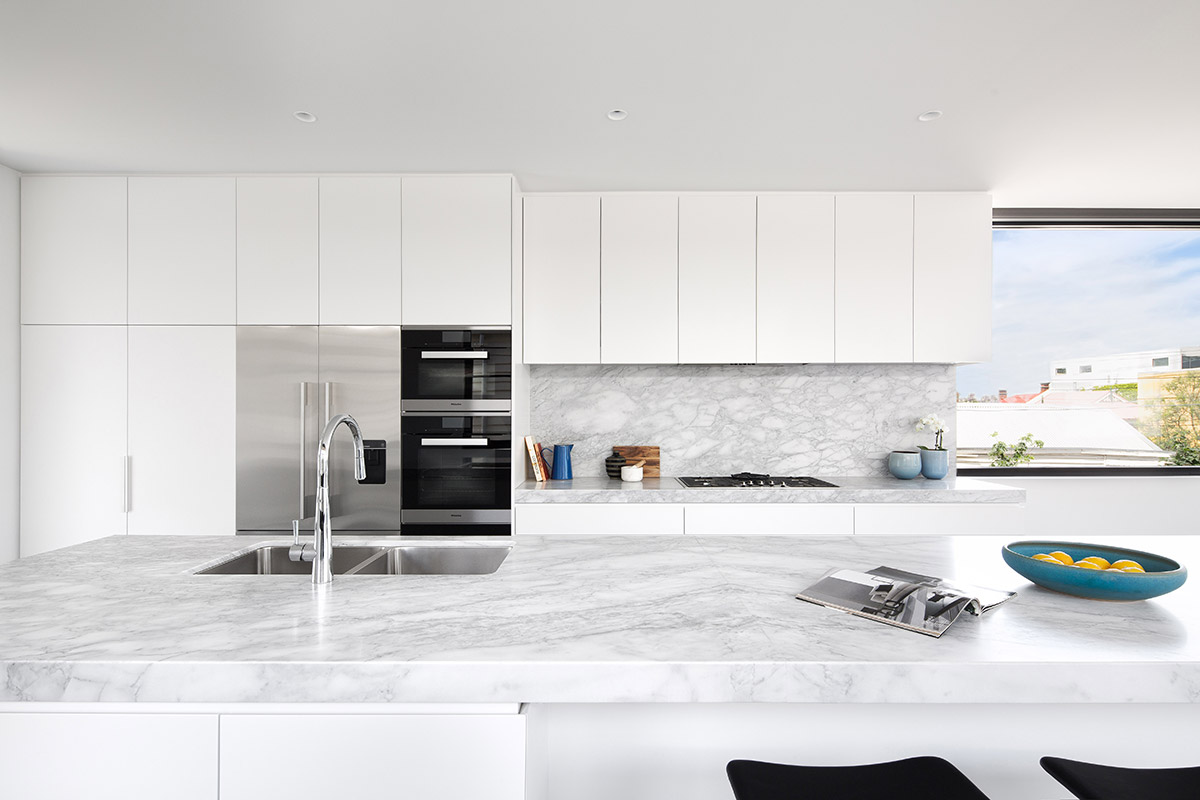 The interior has been completed as planned with all necessary amenities, using predominantly light-coloured materials which contrasts beautifully with the exterior. This interior feature enables the structure to take in more natural light that pierces through the windows. The simplicity and carefree ambiance of the indoor spaces creates a perfect synergy for the breathtaking family home.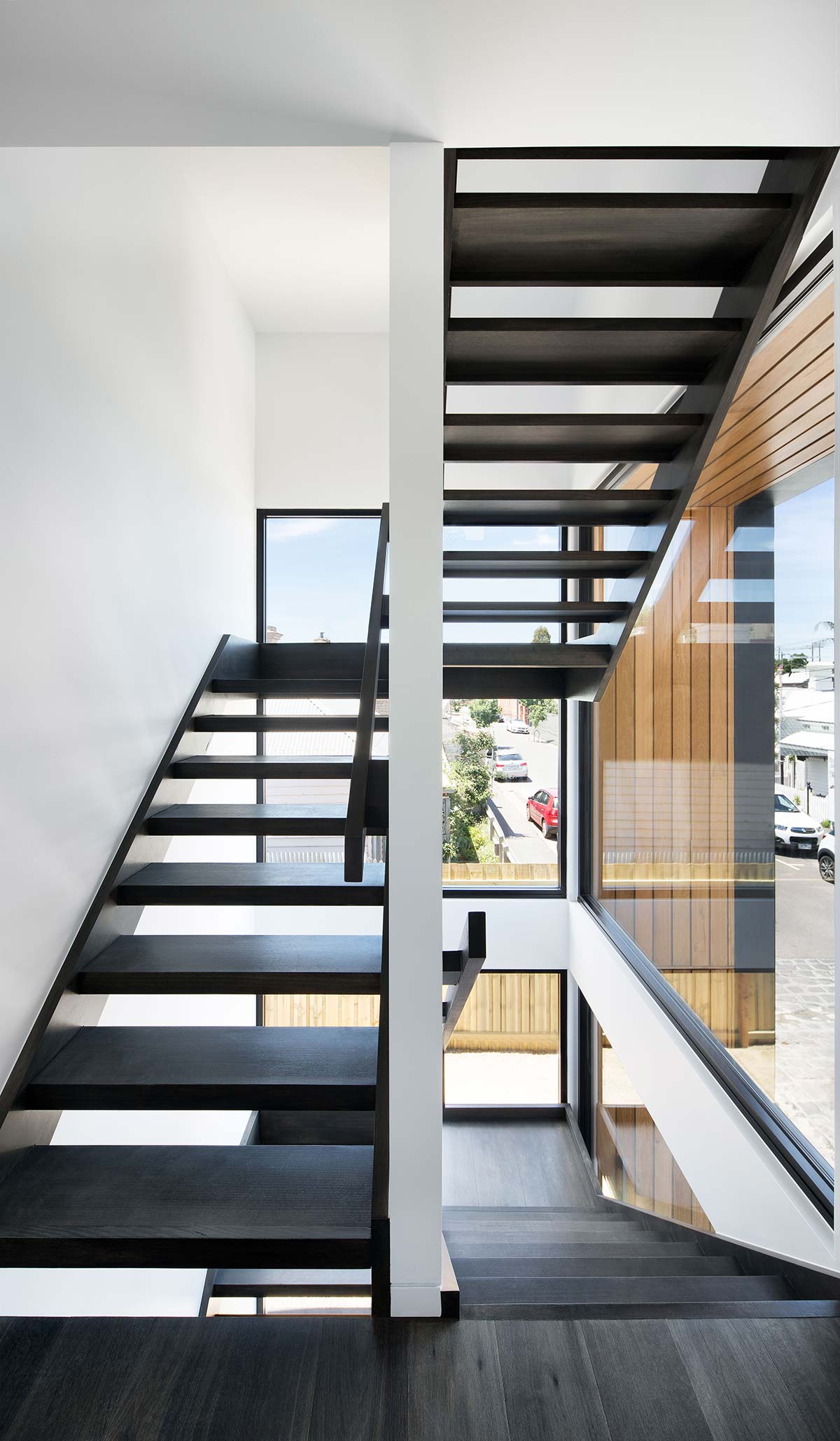 "At roof level, a large outdoor terrace area was created to provide a substantial outdoor living space in place of the traditional backyard. A key component of this was the inclusion of a permanent pergola structure to create shelter from the elements, particularly in the summer months." – Milton Architecture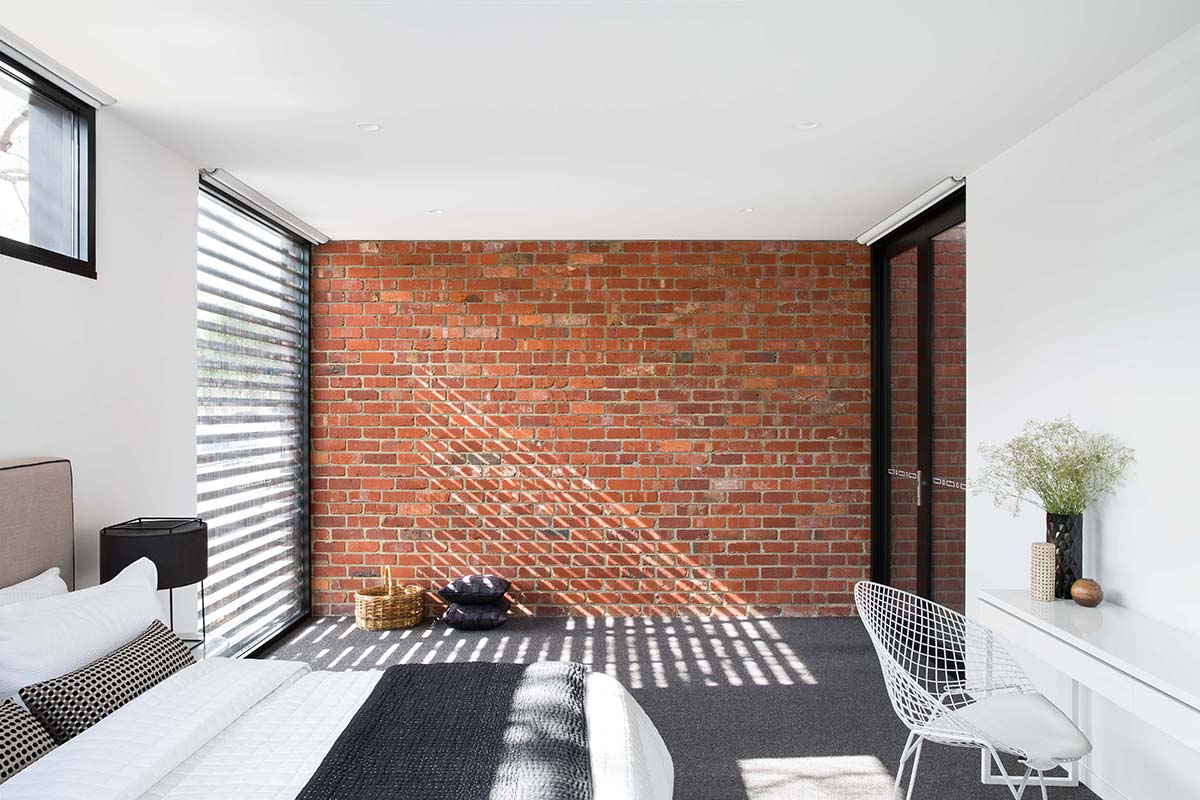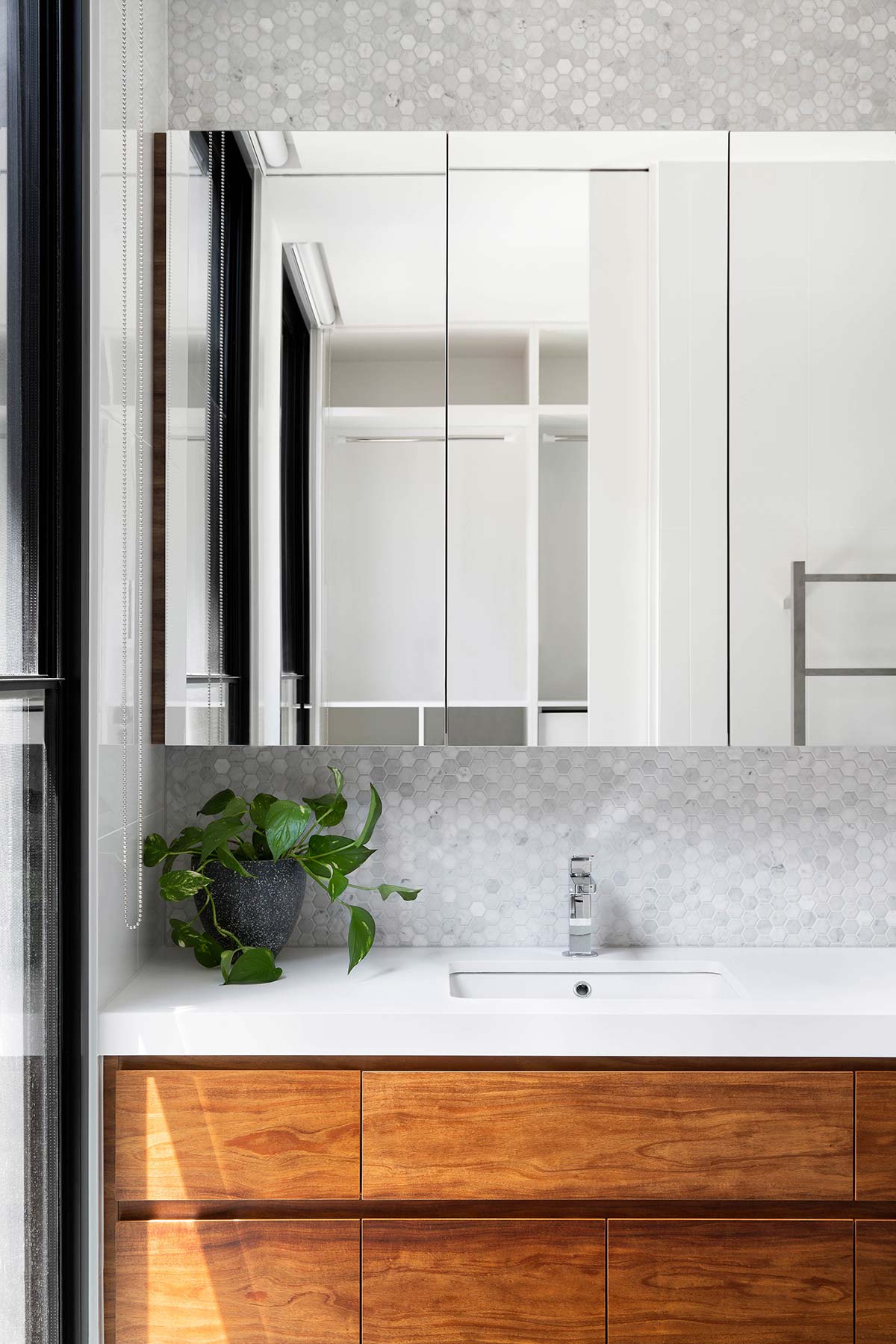 Milton Architecture created a workaround through the various constraints encountered in this project and turned them into fresh aesthetics and stunning design opportunities. Despite the limited space, the clever design opened up a series of beautiful spaces for the family that they will surely love!
House Project: Brighton St Residence
Architect: Milton Architecture
Location: Richmond, Australia
Photography: Emily Bartlett