Situated at Franklinford in Victoria's Central Highlands, Project Franklinford is a new off-grid, four bedroom house that is shared between two families. Designed and built by Modscape, this sustainable house sits peacefully in an open field and captures the views without compromising on environmental performance. Another amazing eco home inspo coming your way! Shall we go inside?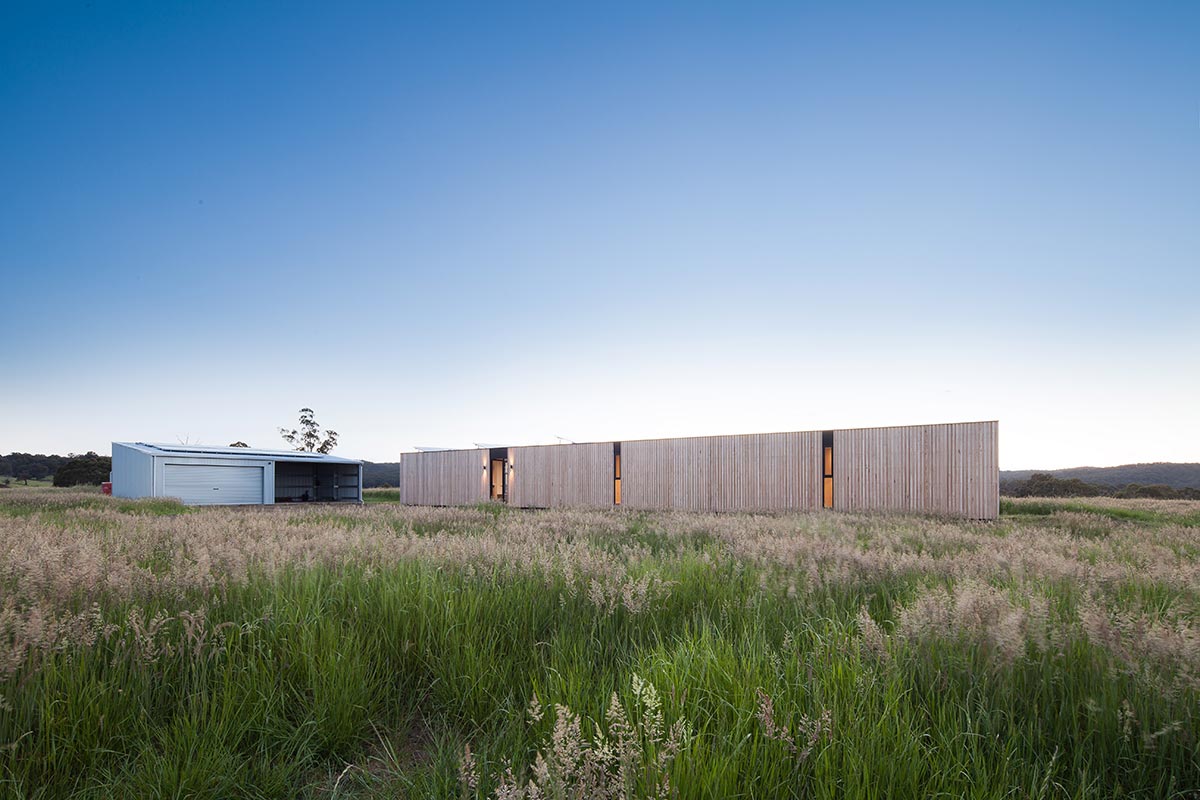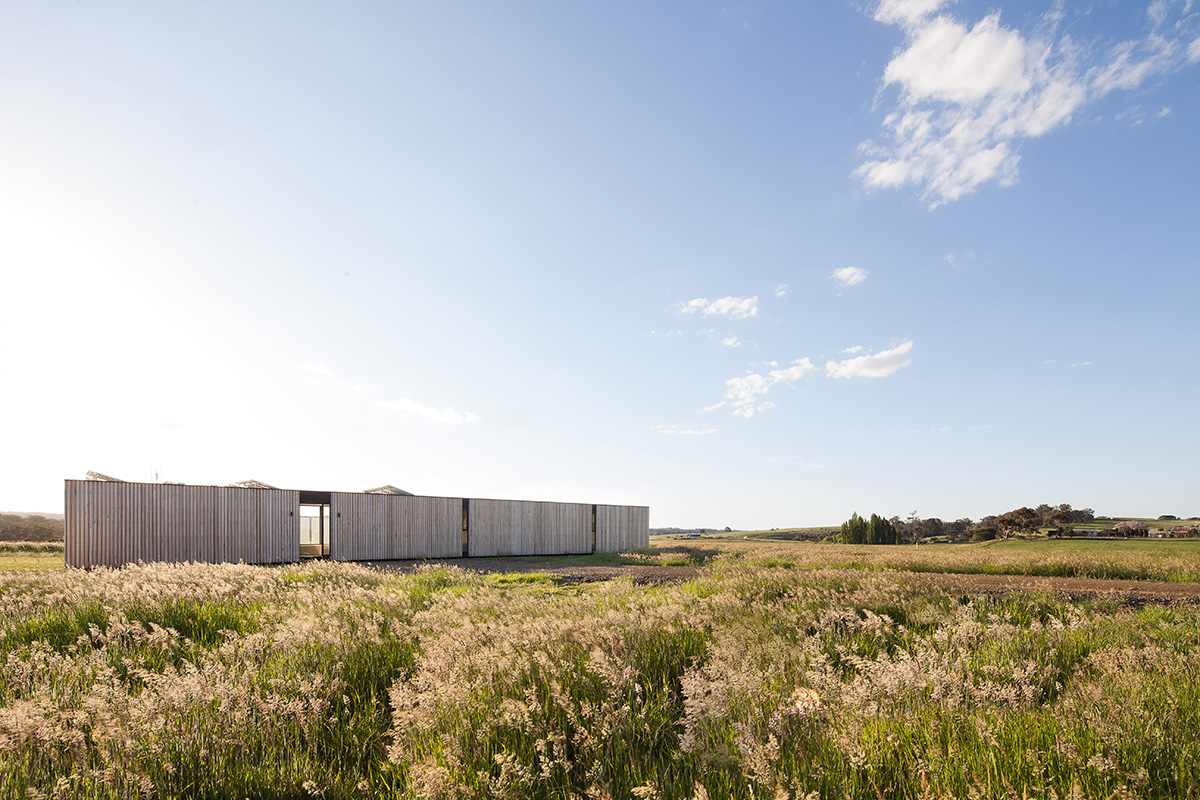 Taking its cues from agricultural buildings in the surrounding farmland, this modular home provides a gathering place for the extended family and a place to relax and relish the joys of rural life. A beautiful timber board & batten clad form accentuates the texture of the facade, concealing the tranquil retreat and providing a sense of enclosure and privacy.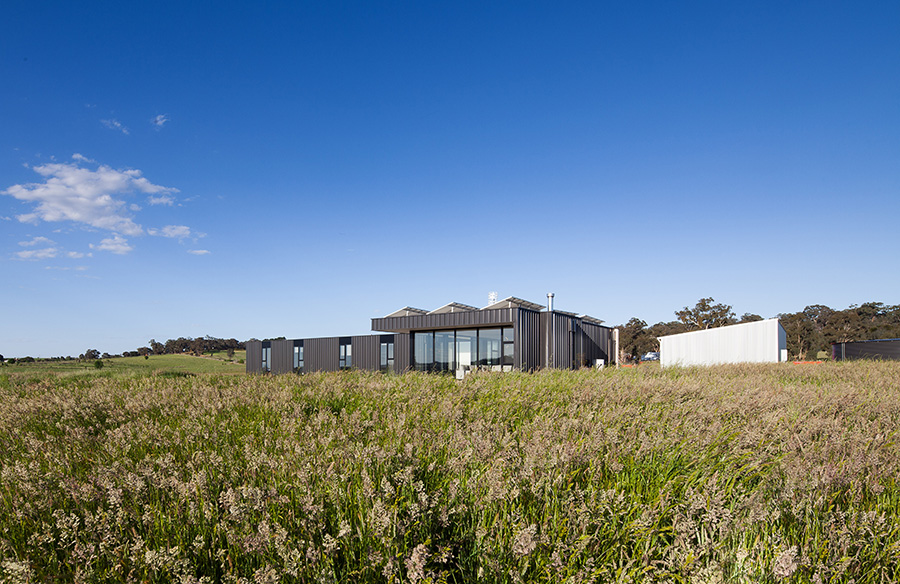 "The large living wing, separated from the private bedroom wing, is the focal point of the home. Living and entertaining spills outdoors thanks to expansive floor-to-ceiling glazing opening up to a north-facing, sun-drenched deck. Views of the surrounding paddocks and creek are captured the moment you walk in the front door. The window itself becomes an ideal space to put your feet up and relax. Being a rural property, a mudroom laundry with external access was a must – a seat was even included in the joinery brief so that you can take off your dirty boots before heading indoors." – Modscape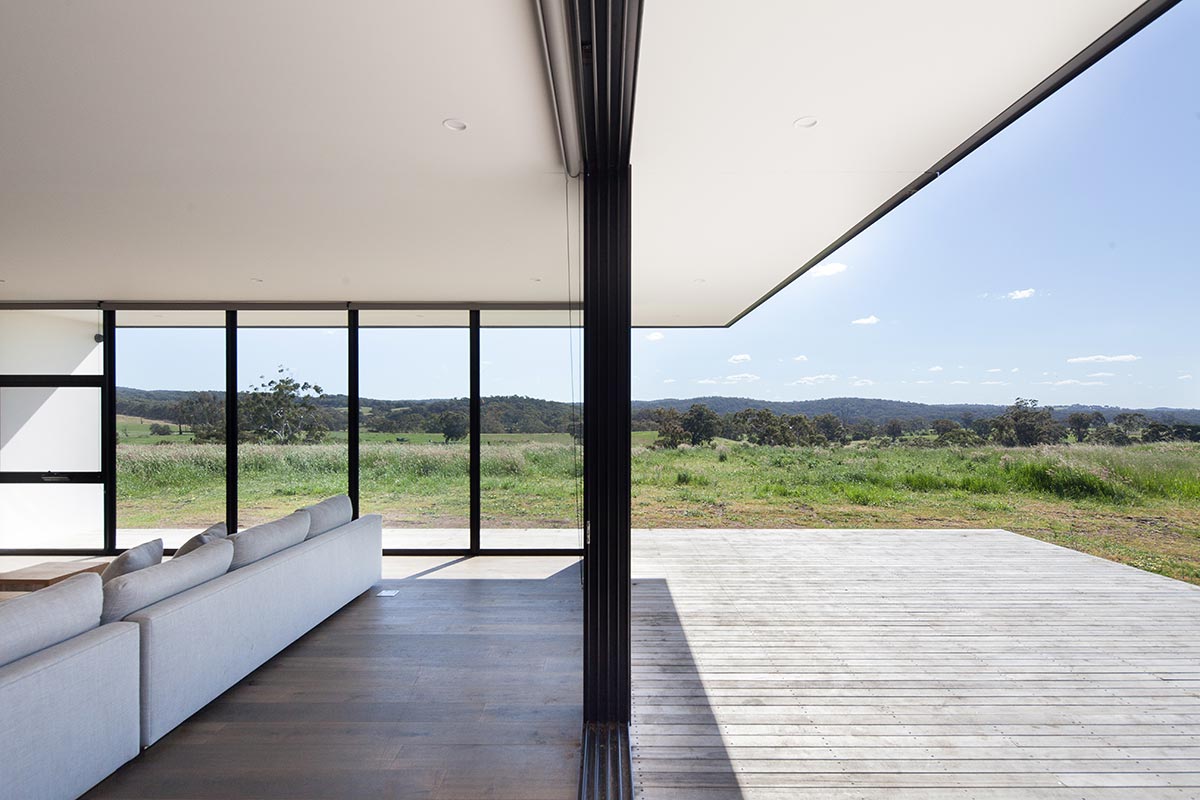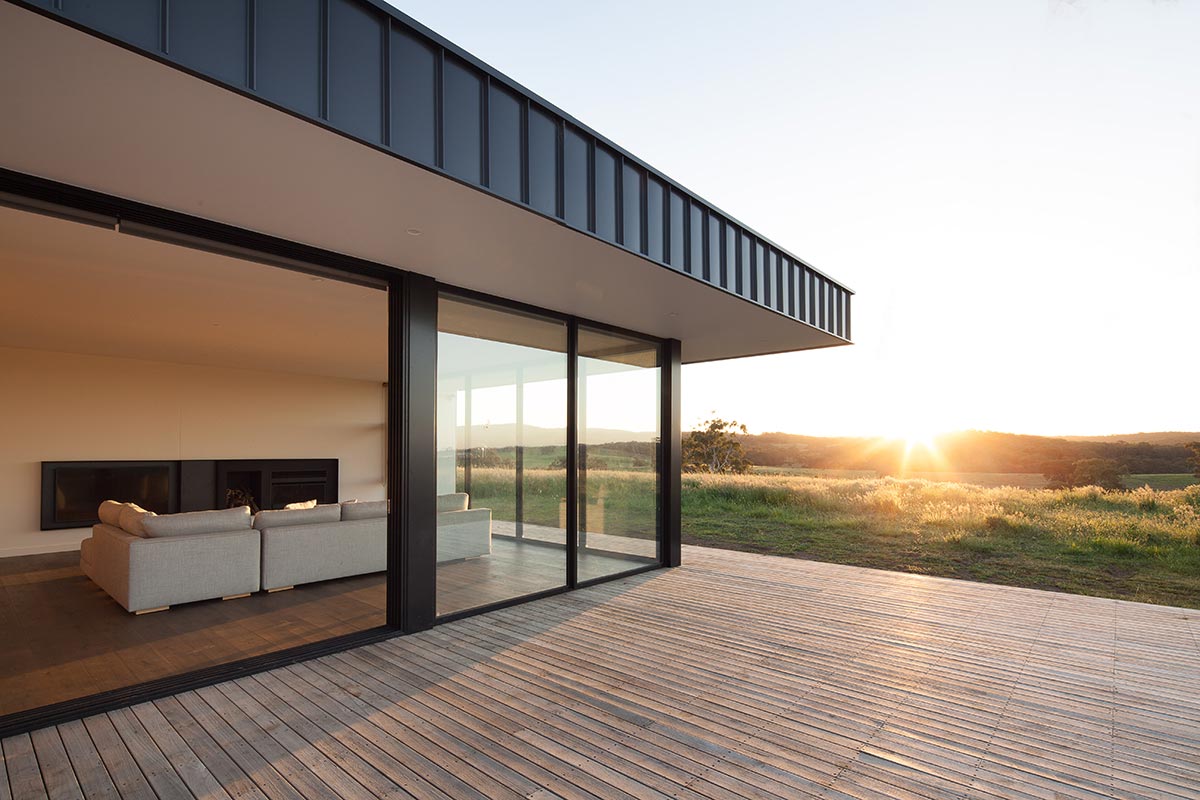 It also features superior natural light across all internal spaces, highlighting the predominantly light material palette that makes for a crisp and spacious home. Floors are clad with dark oak timber which creates a nice contrast to the white washed rooms and white laminated joinery. Aesthetic appeal is complemented by the durability of the materials, which are designed to withstand the adverse conditions the Australian weather has to offer.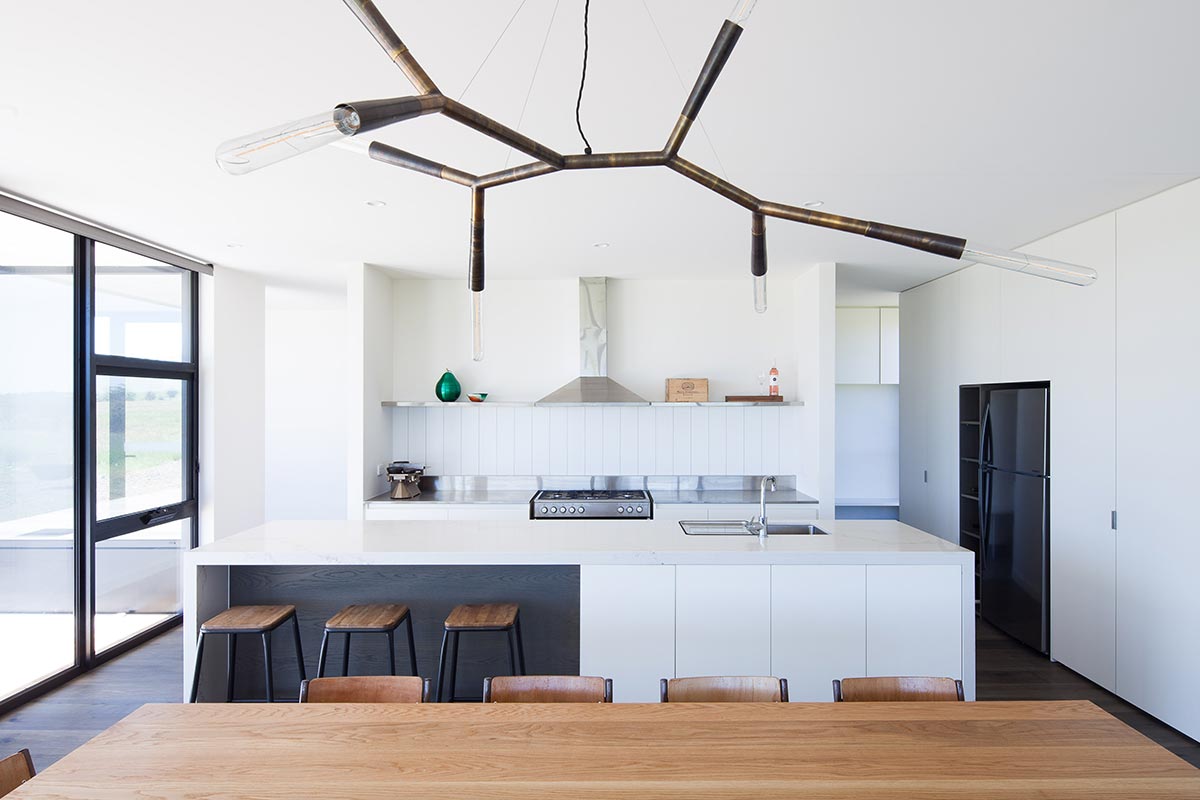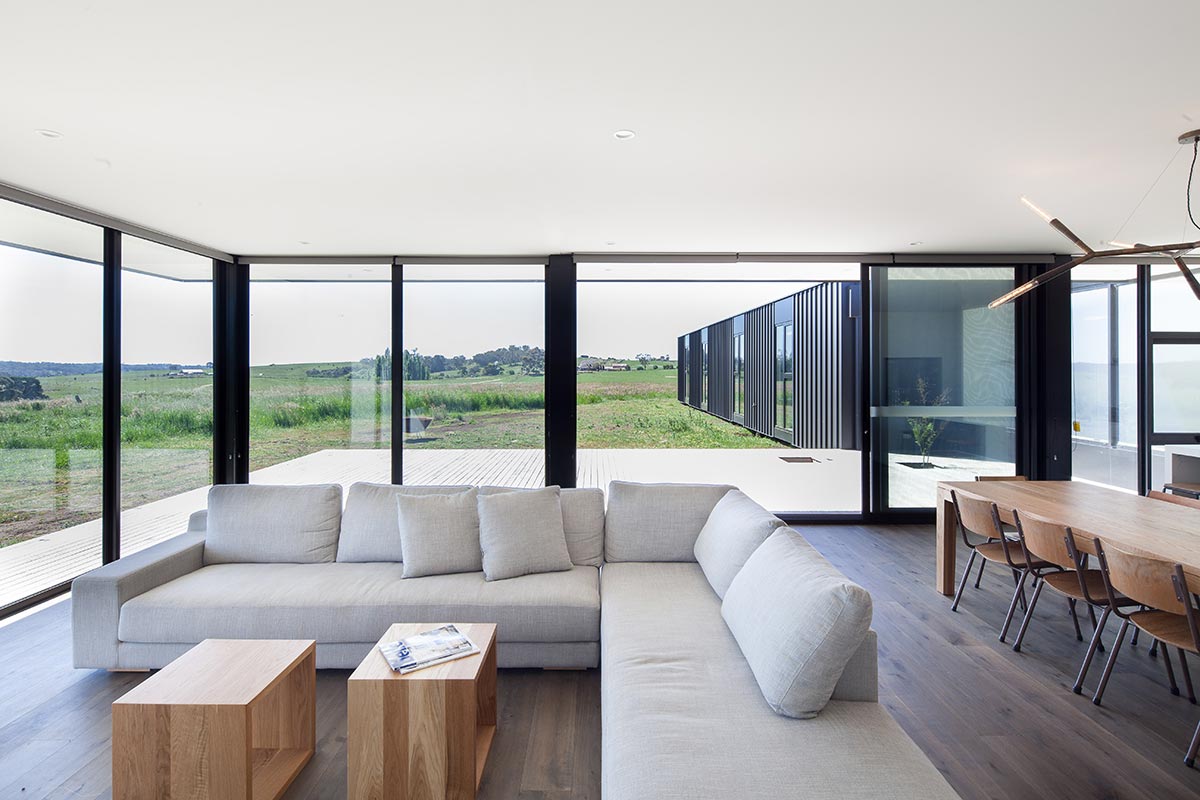 "Like all Modscape modular homes, Structural Insulated Panels (SIPs) have been incorporated to create a highly-insulated shell. The house has been oriented to capture the sunlight in winter, particularly in the large living area where the families spend the majority of their time. Carefully considered eaves together with thermally broken, low-e double-glazed windows which minimises solar heat gain in summer." – Modscape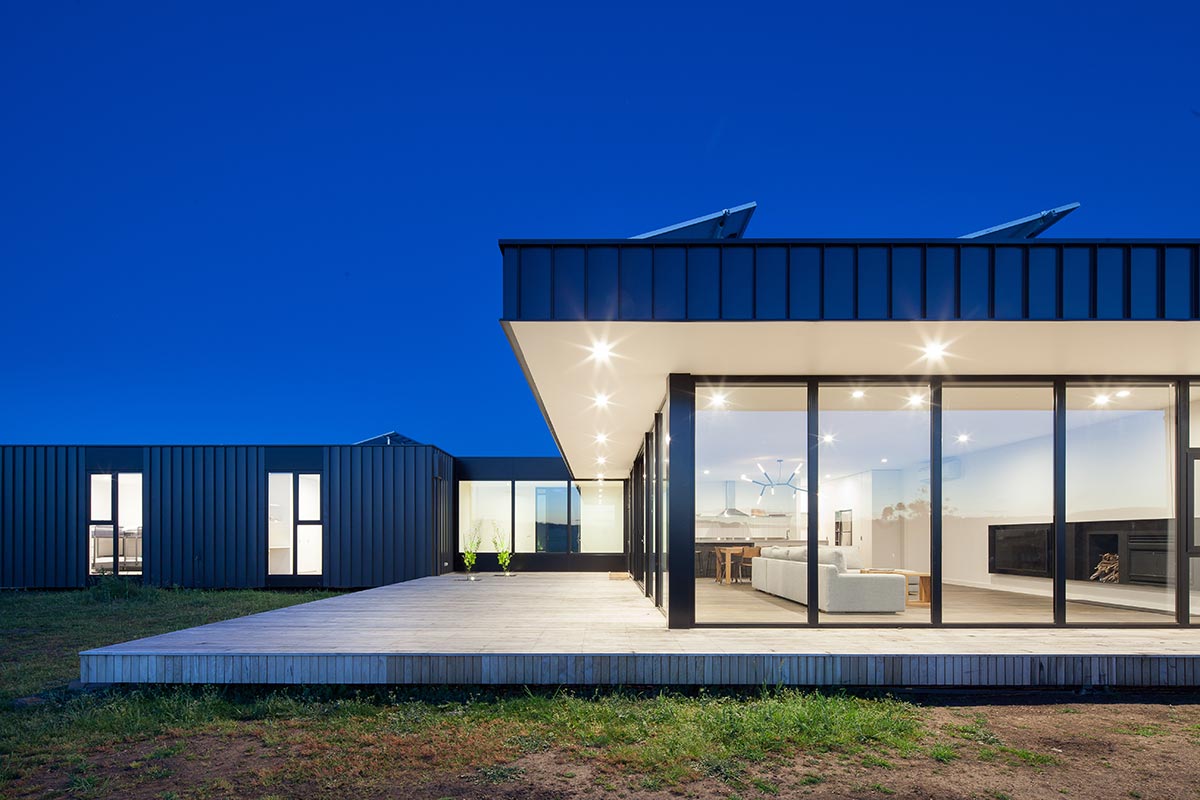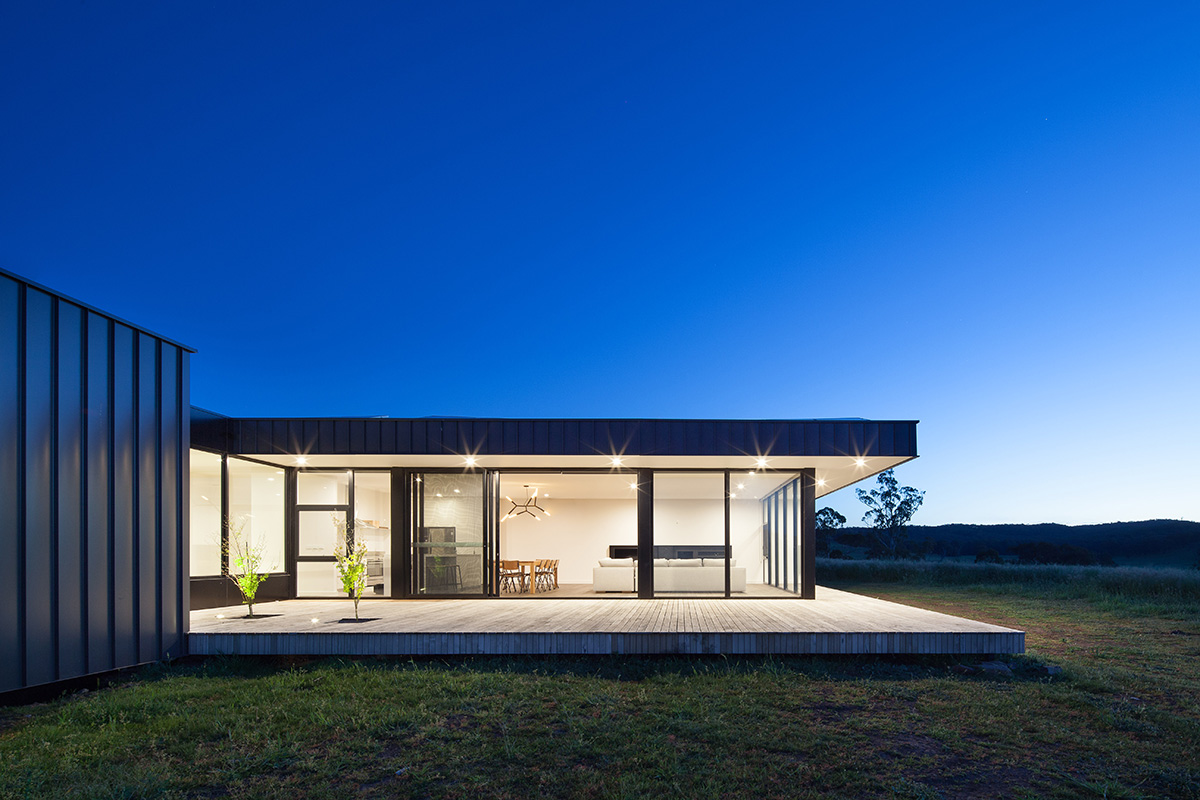 This home designed and built by Modscape for the extended family has been executed in perfection without compromise. With a robust palette and functional layout, the team has managed to create a cocoon for serene family living.
House Project: Project Franklinford
Architect: Modscape
Location: Victoria, Australia
Type: New Build
Photography: John Madden