This reworked home located in Melbourne's inner suburb of Kew is part of a group of ten villa units. Designed by Michael McManus Architects, the house was designed to work with the existing textures commonplace in the 1960s development. A unique reconfiguration of the existing single bedroom villa unit has allowed for a much more amenable dwelling of three bedrooms while keeping the look that the building is still part of the group of units. Let's take a quick tour at the Kew Villa!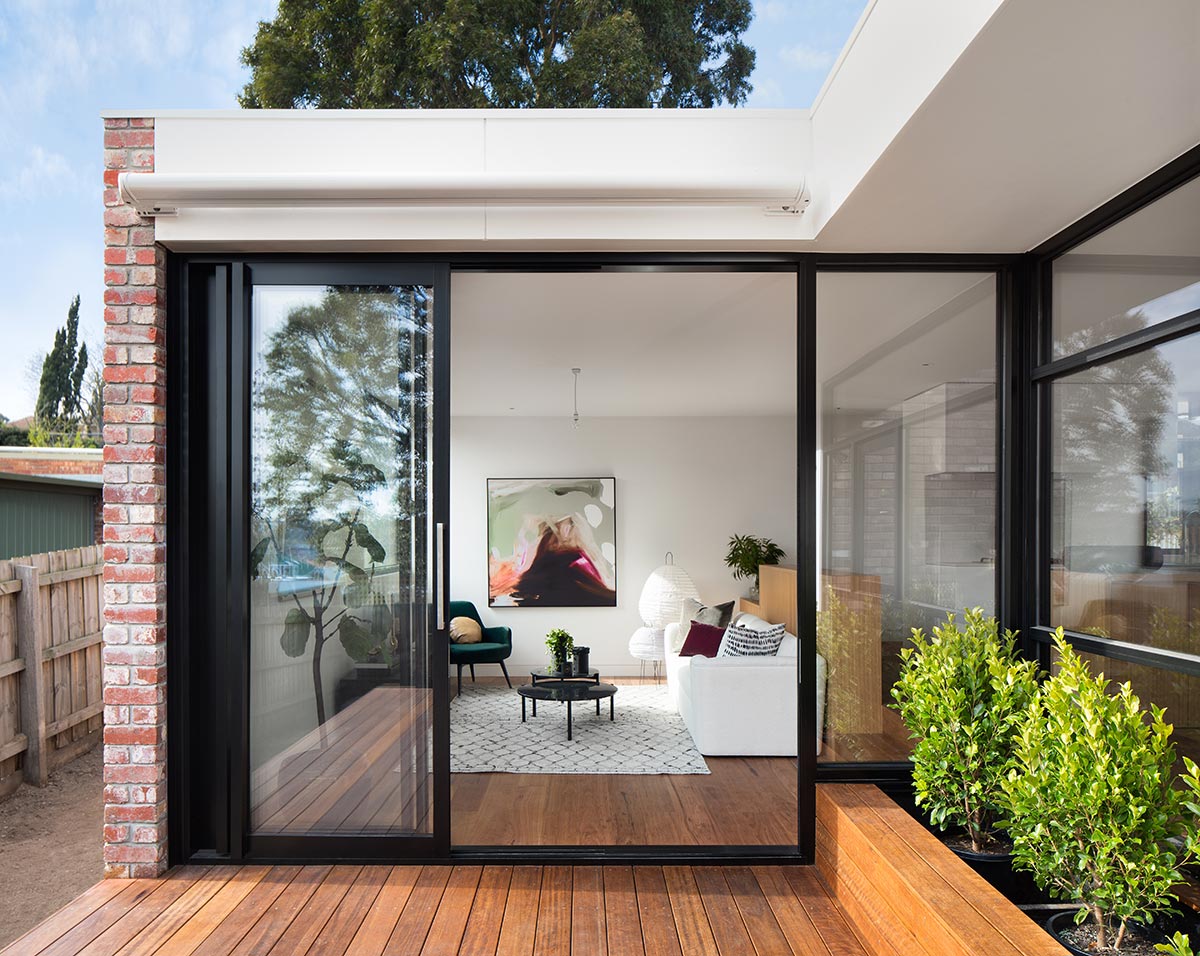 Both contemporary and classic palette of materials has been utilised to complement the original elements of the building which includes recycled brick, plywood and Australian hardwood timber. Each other unit deviates slightly in configuration from the other, but the common language of composition still is evident. The main challenge was to keep everything cohesive, consistent and still of the one design type.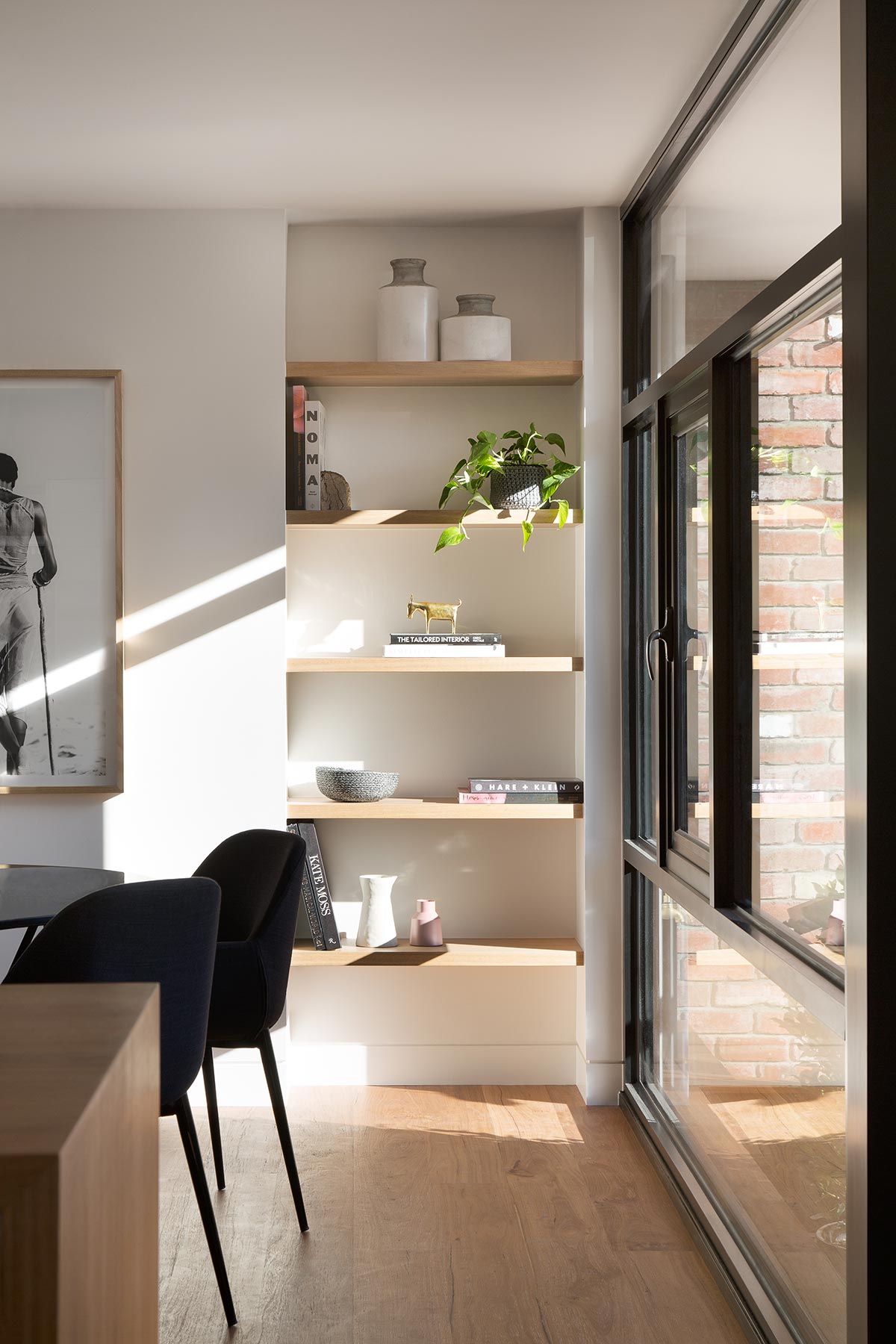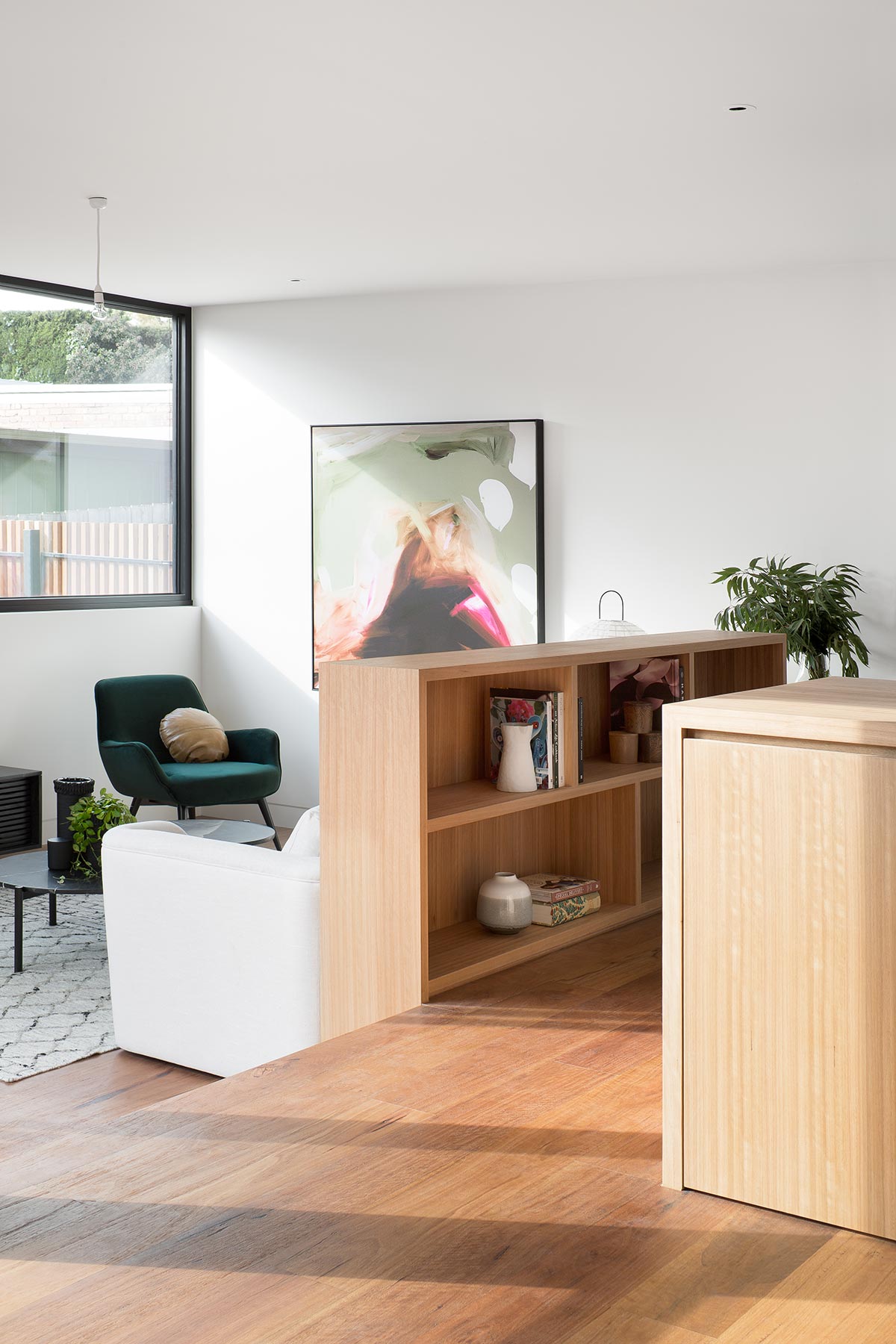 "I felt it was necessary that the new works didn't go rogue and depart from the old works too much, but for the sake of all the other owners maintained and reinforced the original design." – Michael McManus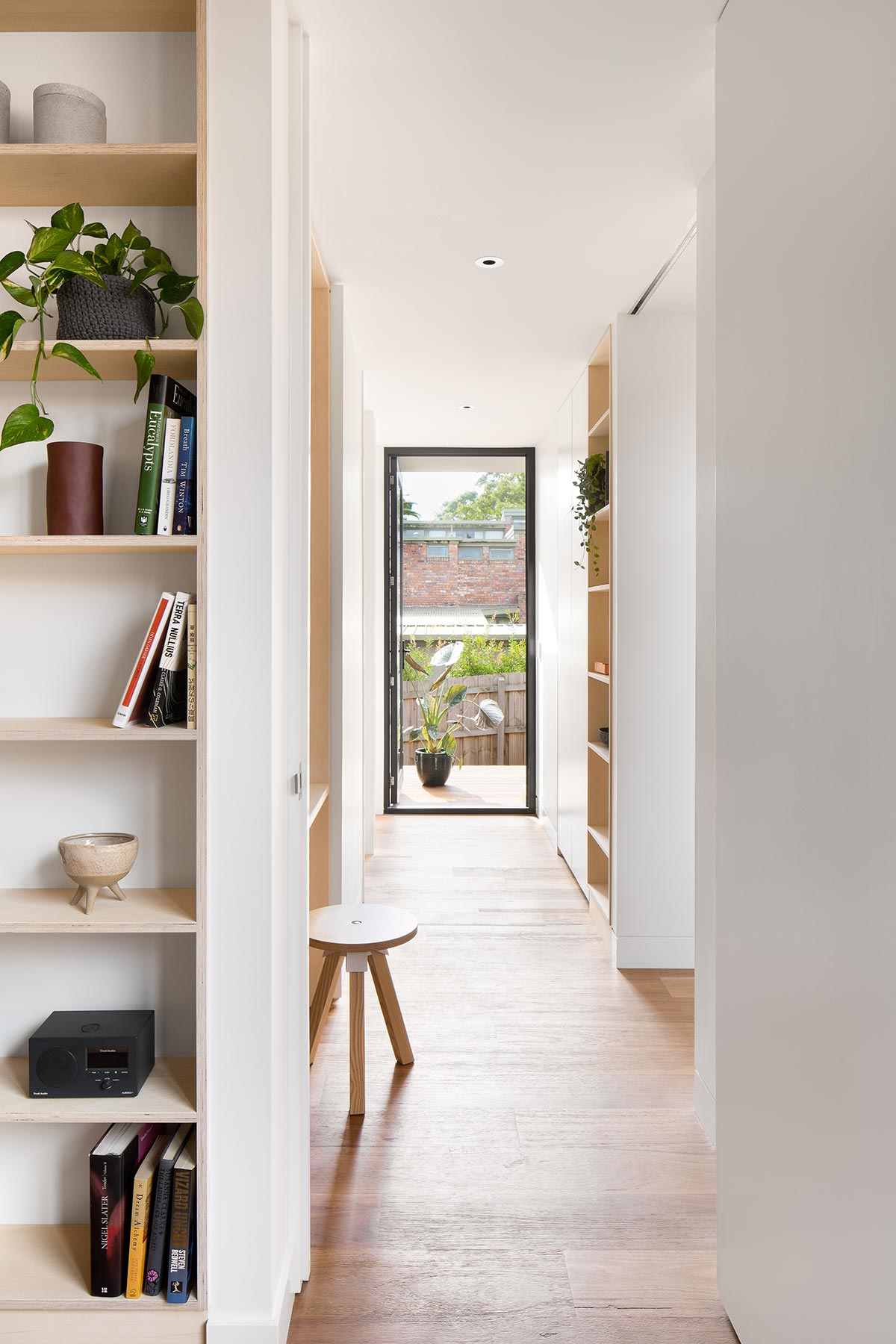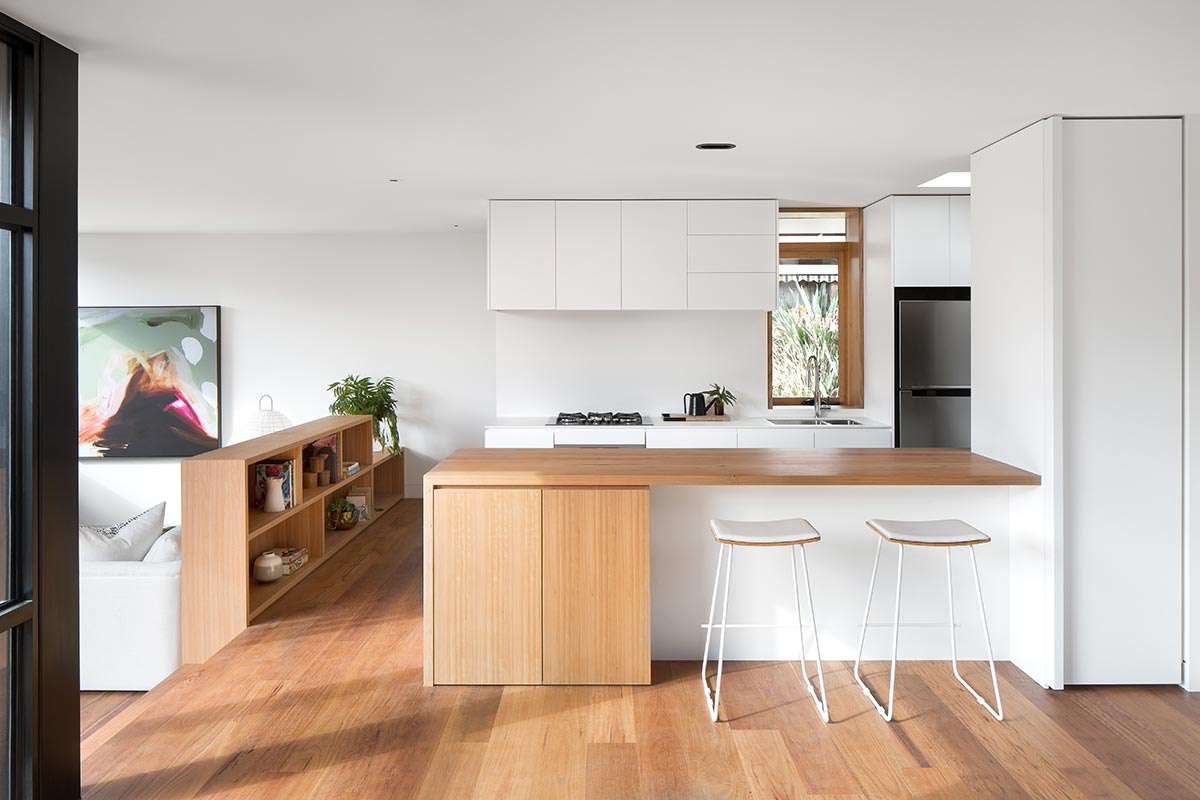 "Consideration of how the extension and outdoor spaces would work together to maximise the sense of outlook and openness was critical to making the home feel more generous. Where the previous one bedroom design wrapped around a central courtyard, the introduction of counterpoint deck space with built in planter box creates a band of outdoors that bisects the home, creating wide views out from all living spaces. An existing difference in levels was exploited to allow the new living area to be lowered and enjoy a higher ceiling over. An abundance of integrated cabinetry including a concealed study nook makes the most of the limited space." – Michael McManus Architects
The interior spaces feature a changing experience throughout the day with the natural lighting seeping through the windows. It also features a good capacity for cross ventilation across the living spaces due to the positioning of opening windows. Further emphasis was also placed on providing a material palette that infuses the home with a sense of calm and blends with the surroundings.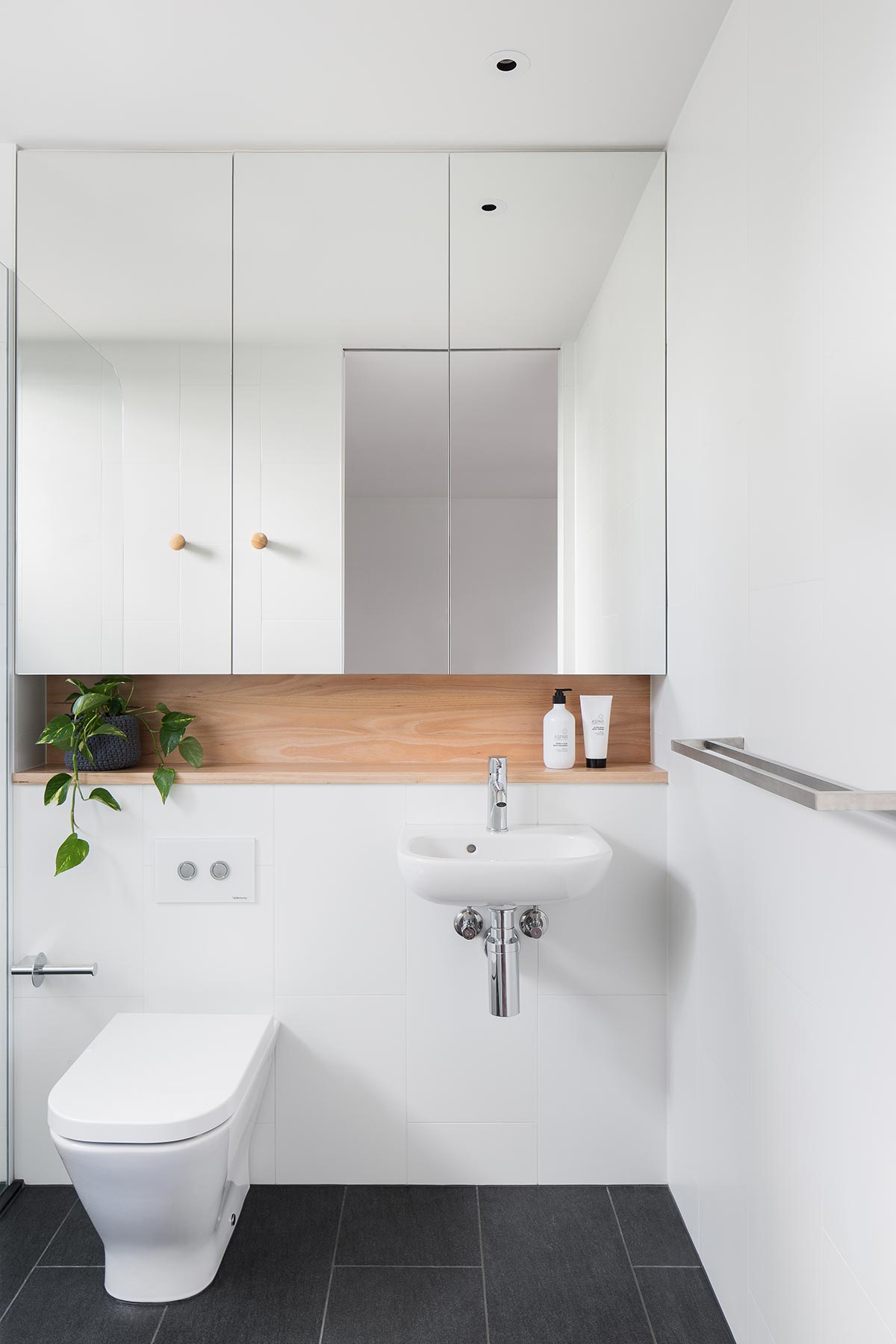 "It's a rare opportunity to convert a single bedroom villa unit into a much more flexible three bedroom villa unit. To do so while maintaining multiple outdoors spaces and not building out much of the space is unique. We wanted to make the most of the corridor spaces and add as much use to them as possible. They function as a laundry hamper area, book shelving and study nook, as well as allowing an acoustic separation between bedroom spaces and living spaces." – Michael McManus Architects
Michael McManus Architects has transformed a simple villa unit into a timeless, functional home full of comfort and value. Kudos to the team!
House Project: Kew Villa
Architect: Michael McManus Architects
Location: Melbourne, Australia
Type: Renovation
Builder: The Melbourne Builder & Co
Photography: Emily Bartlett