If we told you this beautiful residence was formerly a men's retirement village, you'd probably laugh and say yeah right. Well, hang onto your hats people because that's exactly what it used to be before the talented team at Hecker Guthrie restored the beautiful historical building to its former glory.
A truly epic story of transformation, the Prahan Residence was full of hidden treasures waiting to be uncovered. Hecker Guthrie stripped back the heritage building and restored the historical details in order to create a family home made to stand the test of time. To delve a little deeper, this involved the removal of red carpet to reveal stunning Baltic pine floorboards and saying au revoir to the false ceilings, showcasing the full potential of the rooms. They retained highly detailed ornaments such as ceiling roses and stained glass windows to bring the home a little closer to its former glory and celebrate its Victorian style.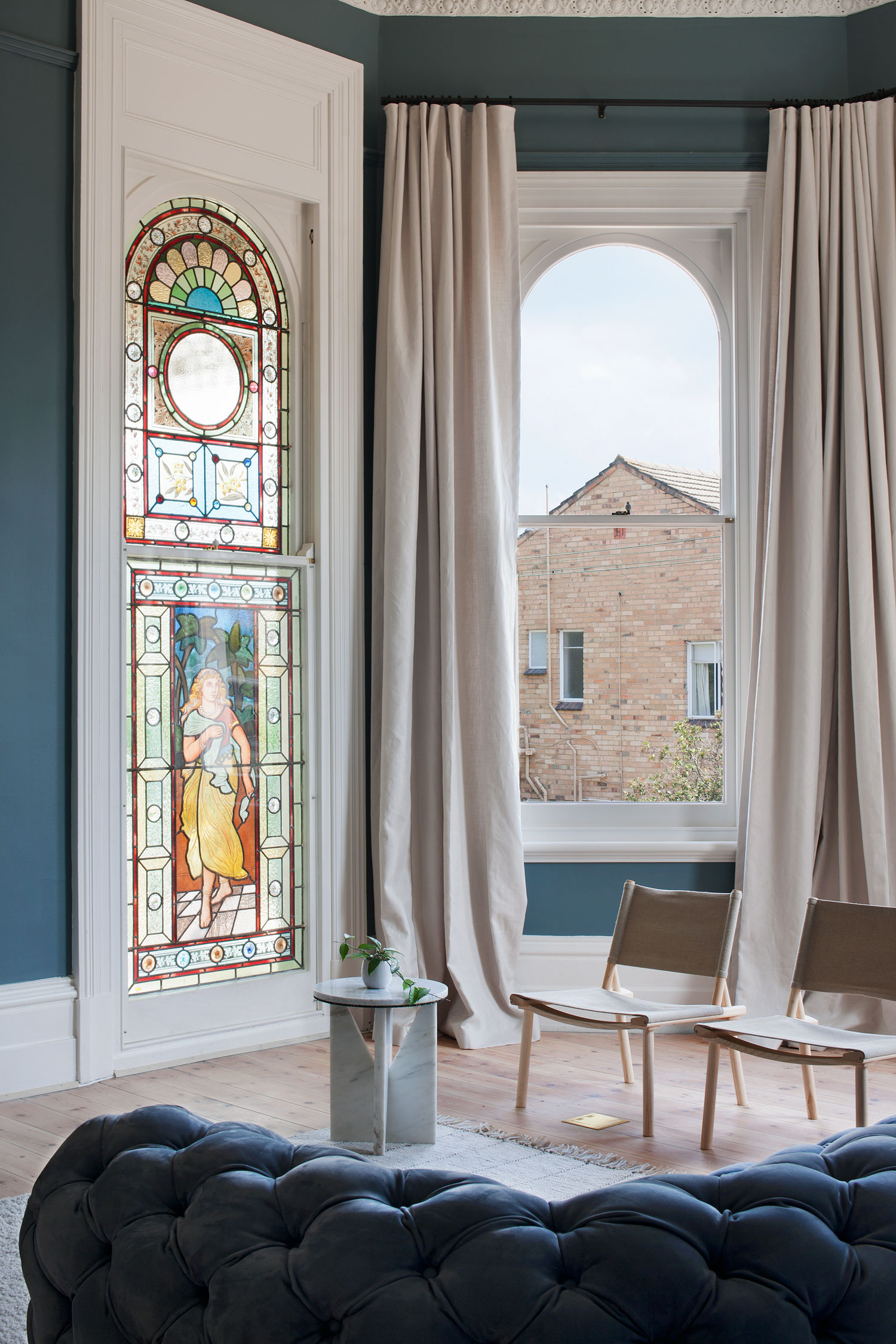 The grand Victorian building oozes character and pays homage to it's original bones. The contrast between new and old is superbly executed, demostrating a seamless connection between the two. Look out through the arched windows and doorways that exentuate great heights and frame each room. Steel framed glass doors and windows substitute their solid counterparts, contrasting their curved windows and giving a sense of openness to the design. A combination of Baltic pine floorboards and geometric tiles keep you grounded, whilst elements such as marble splashbacks, basins and countertops add to the overall elegance of the home. Abract ornaments and decorative pieces are perfectly placed and bring an artistic flare to the table.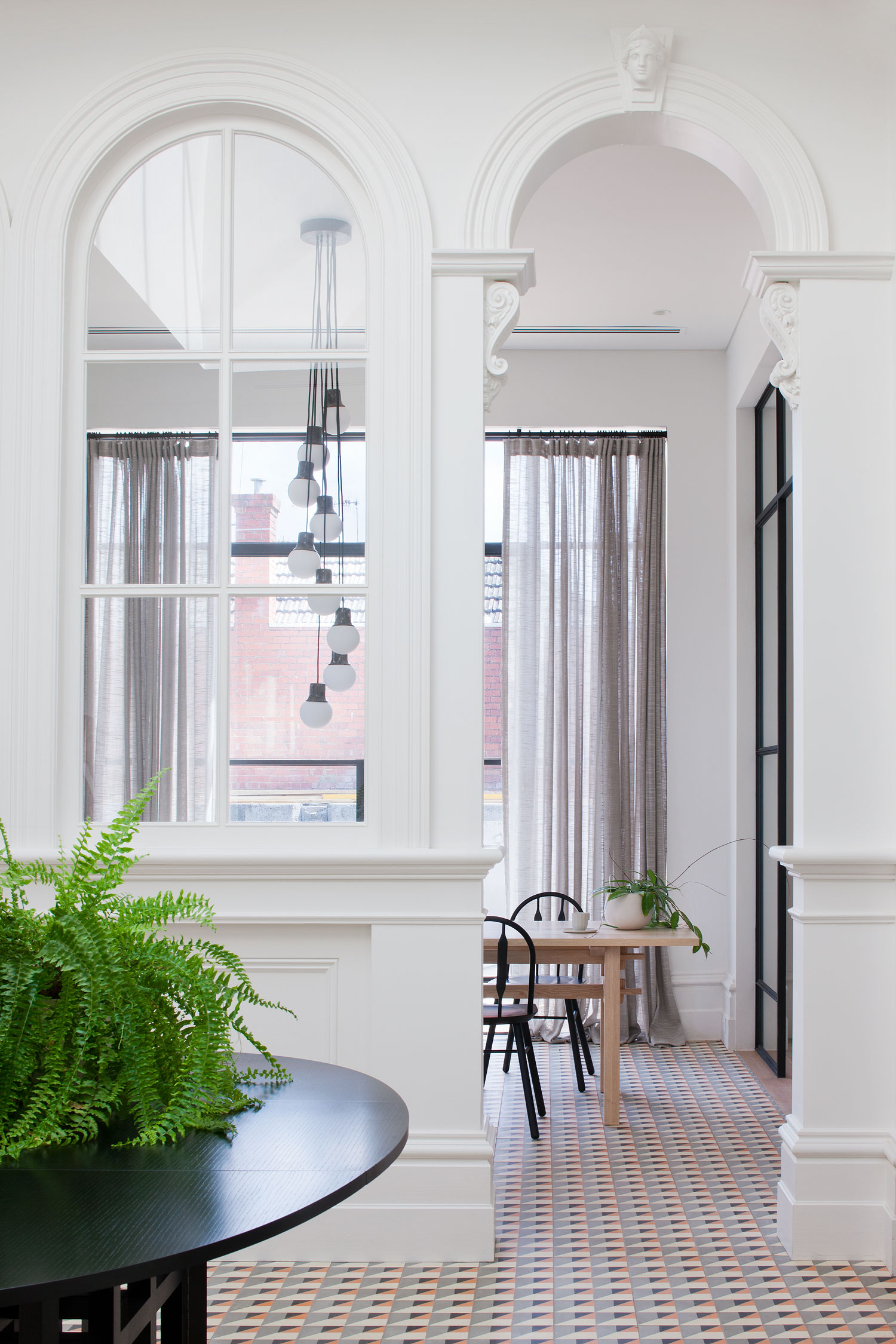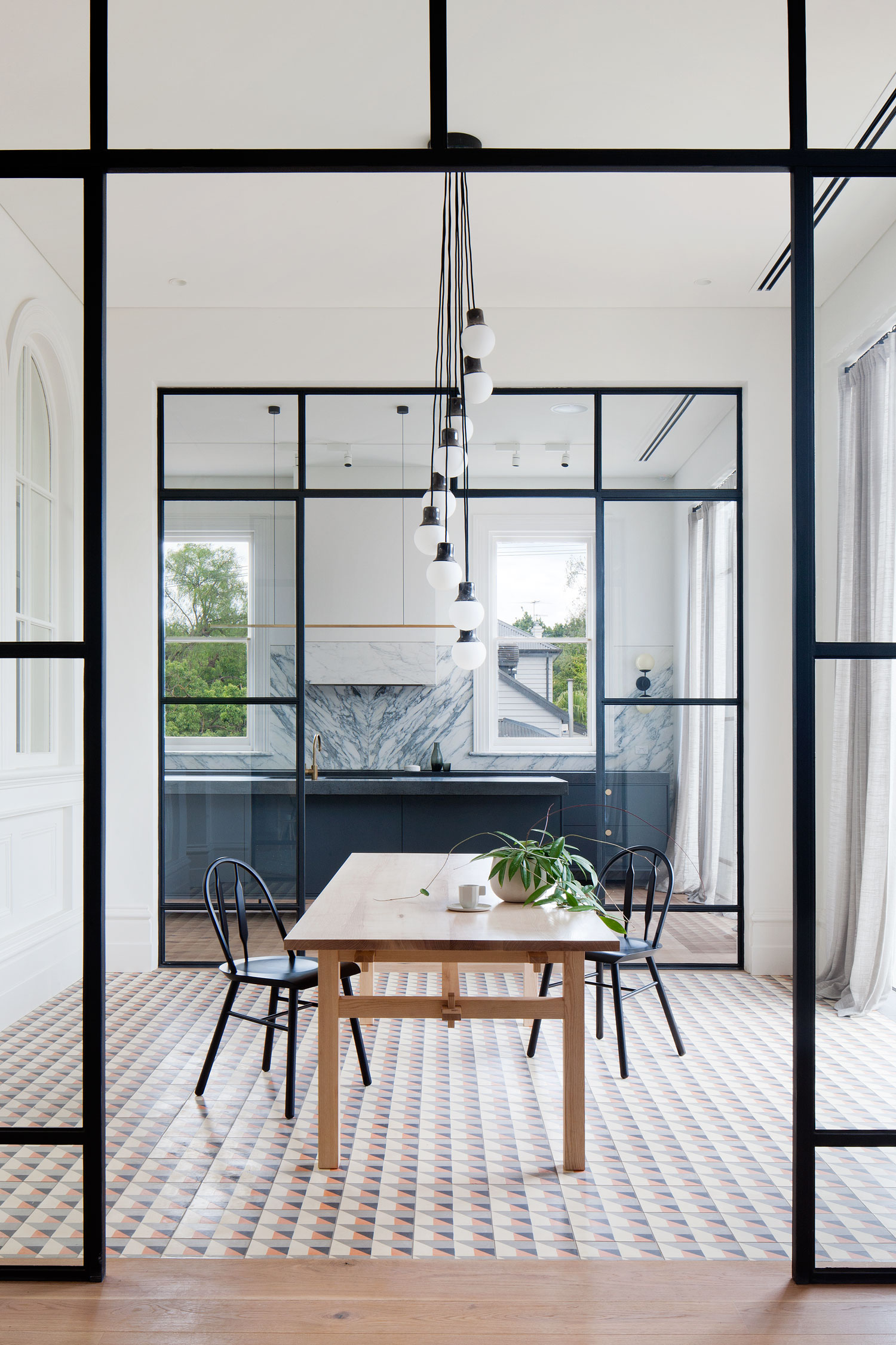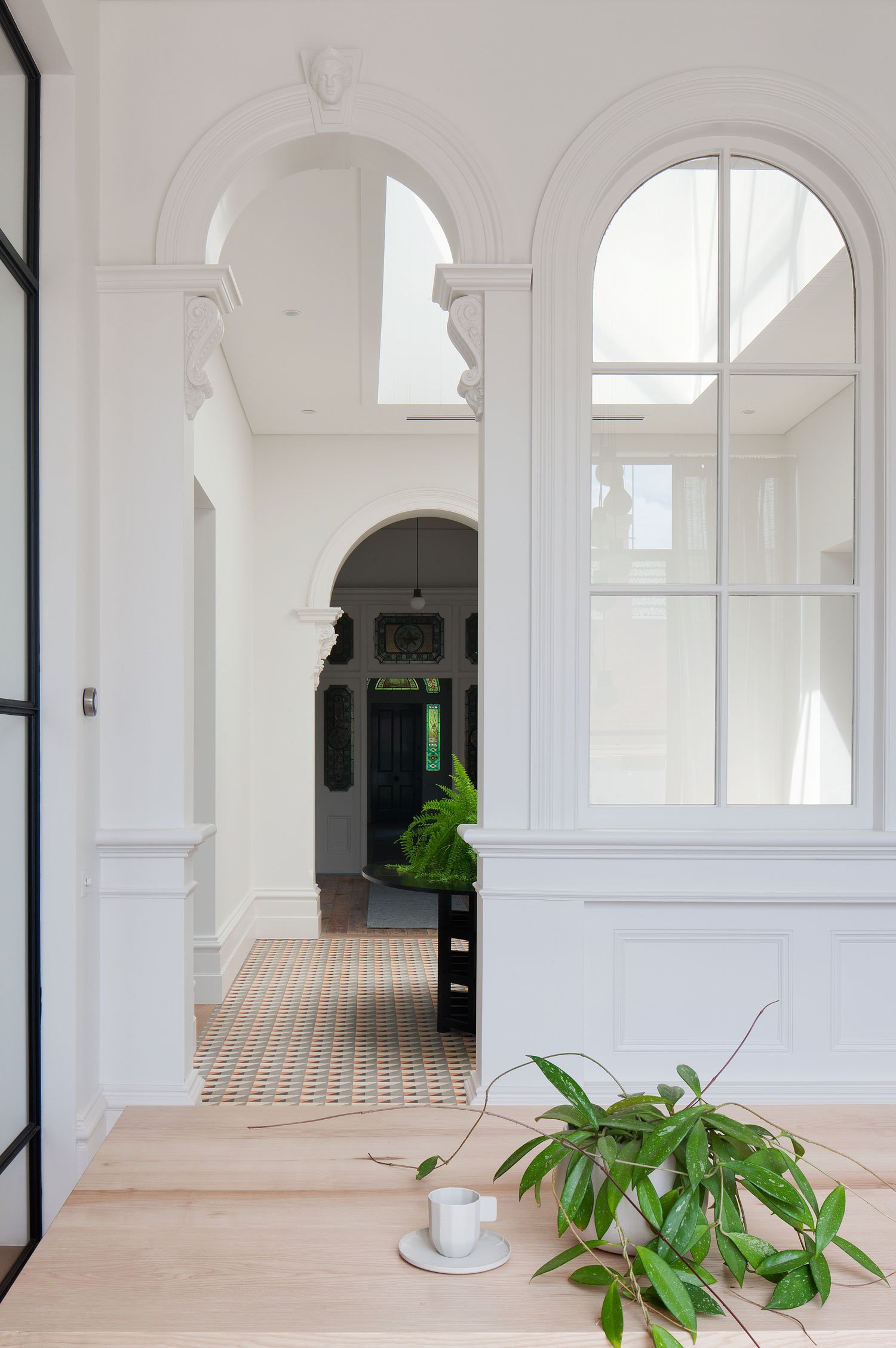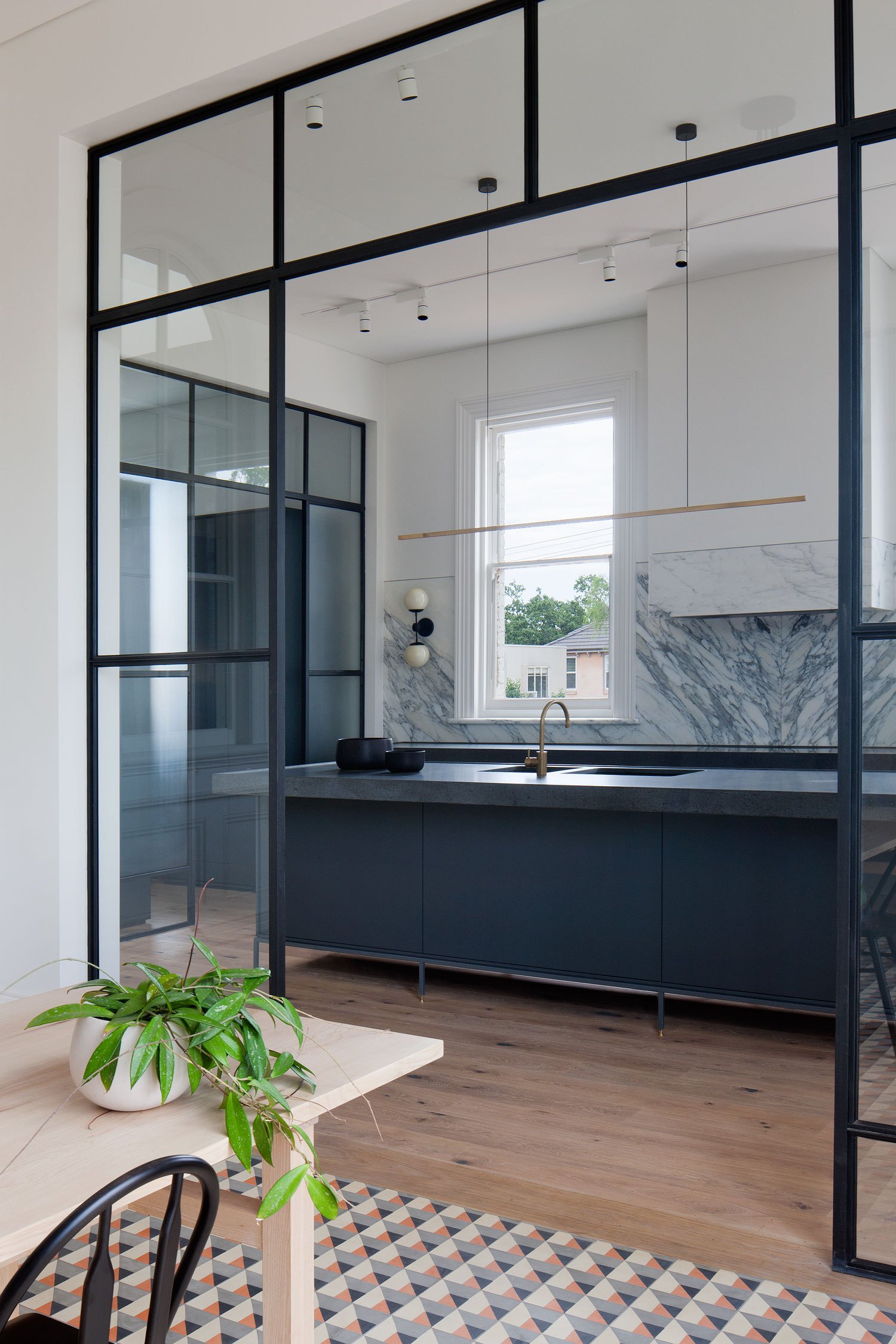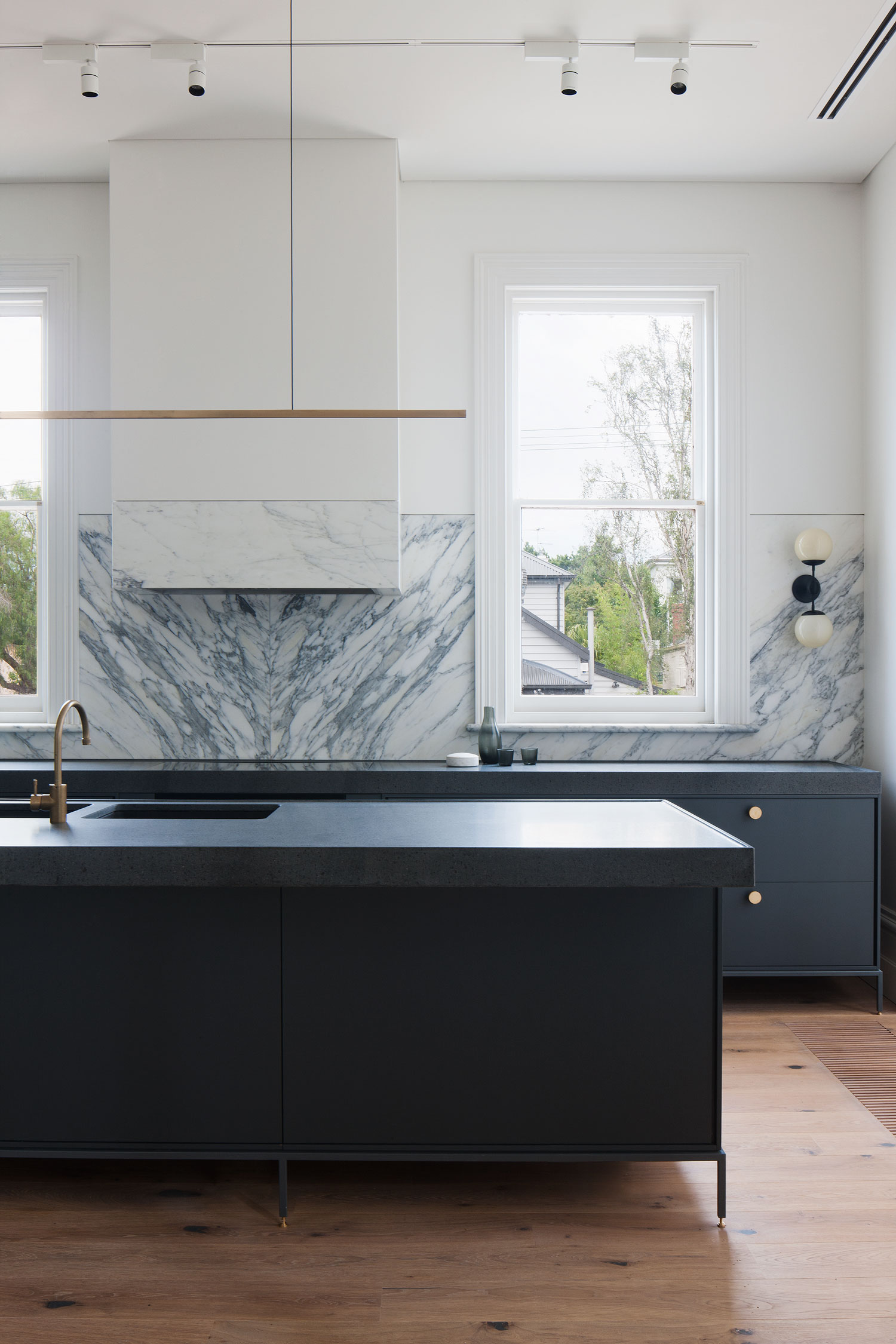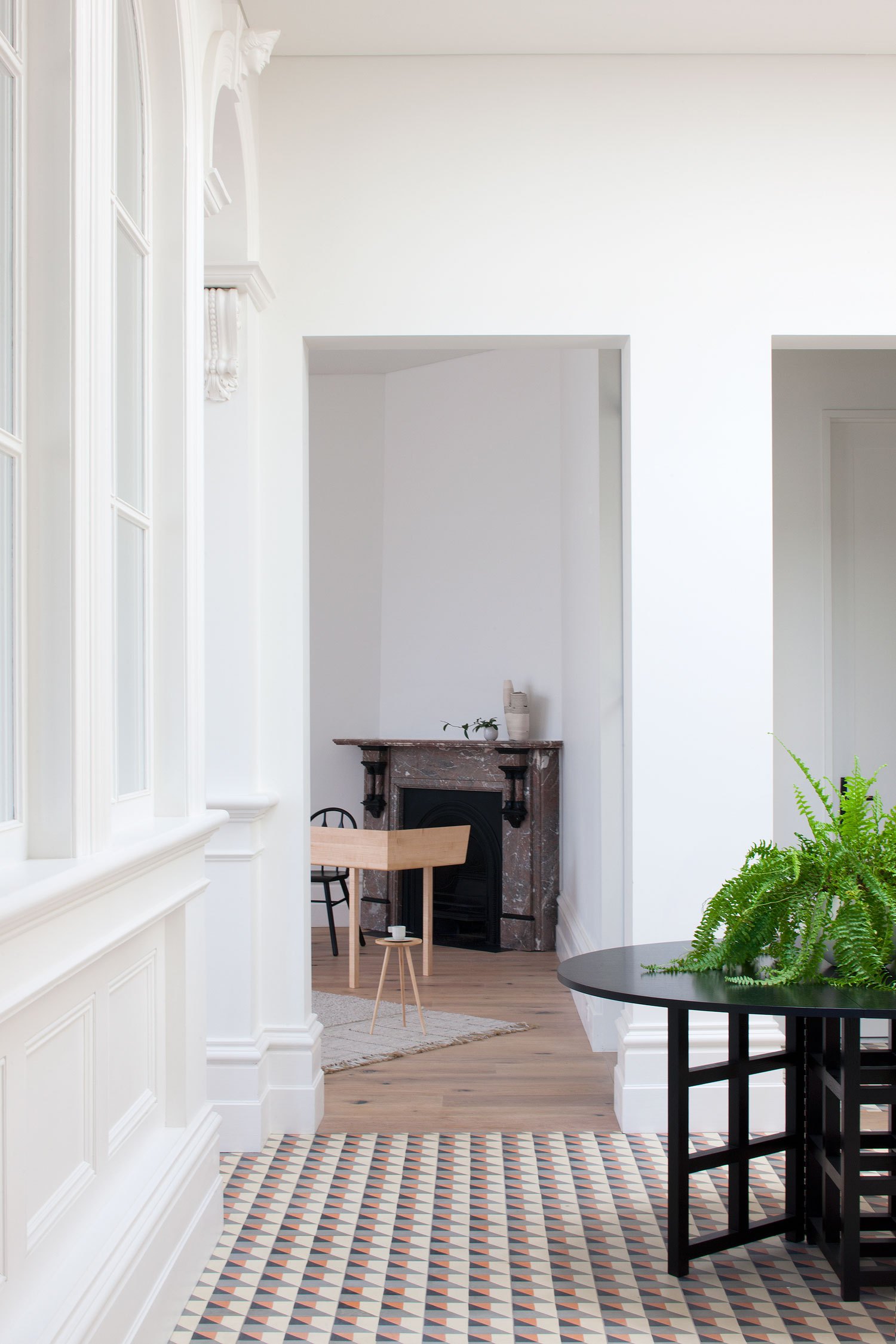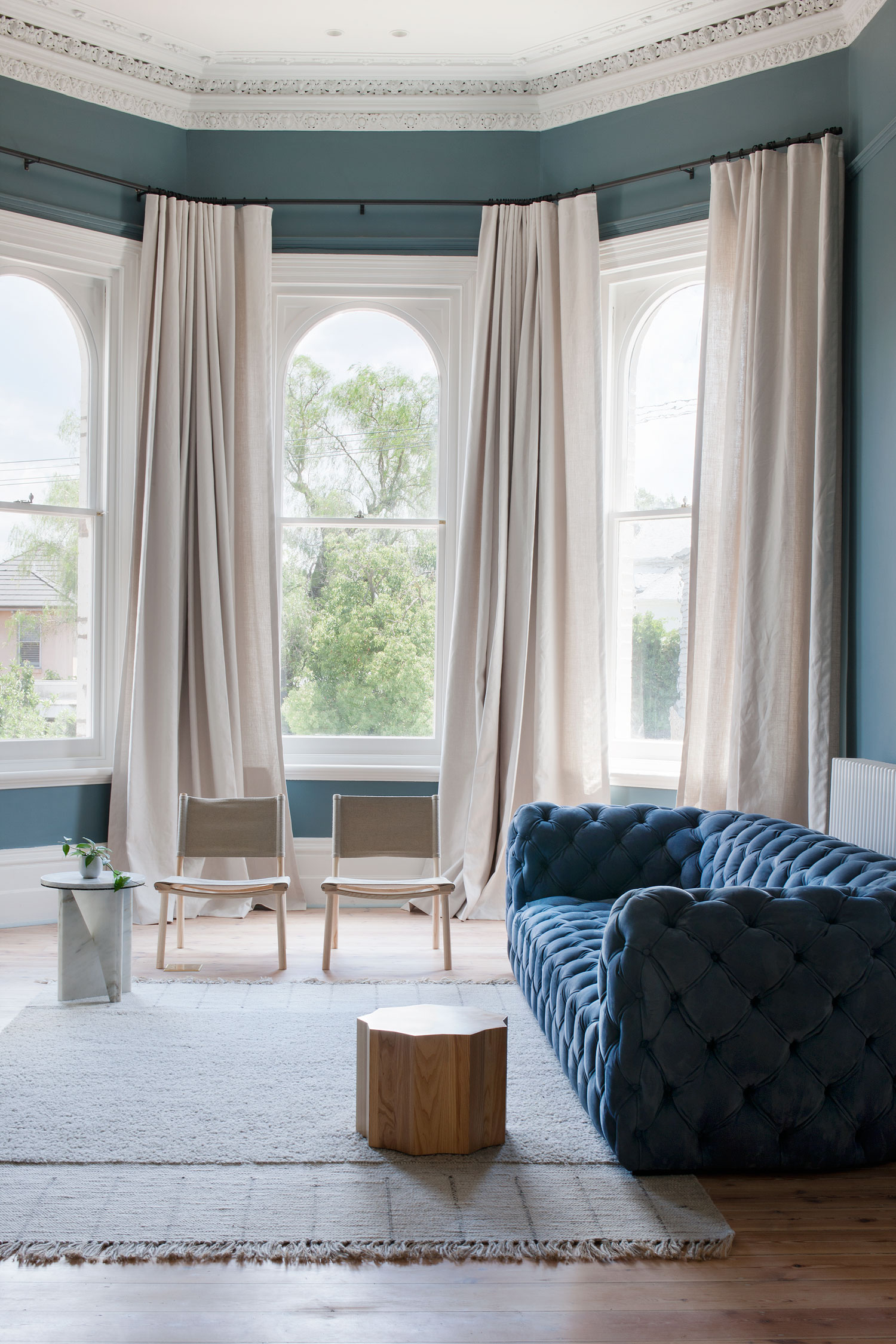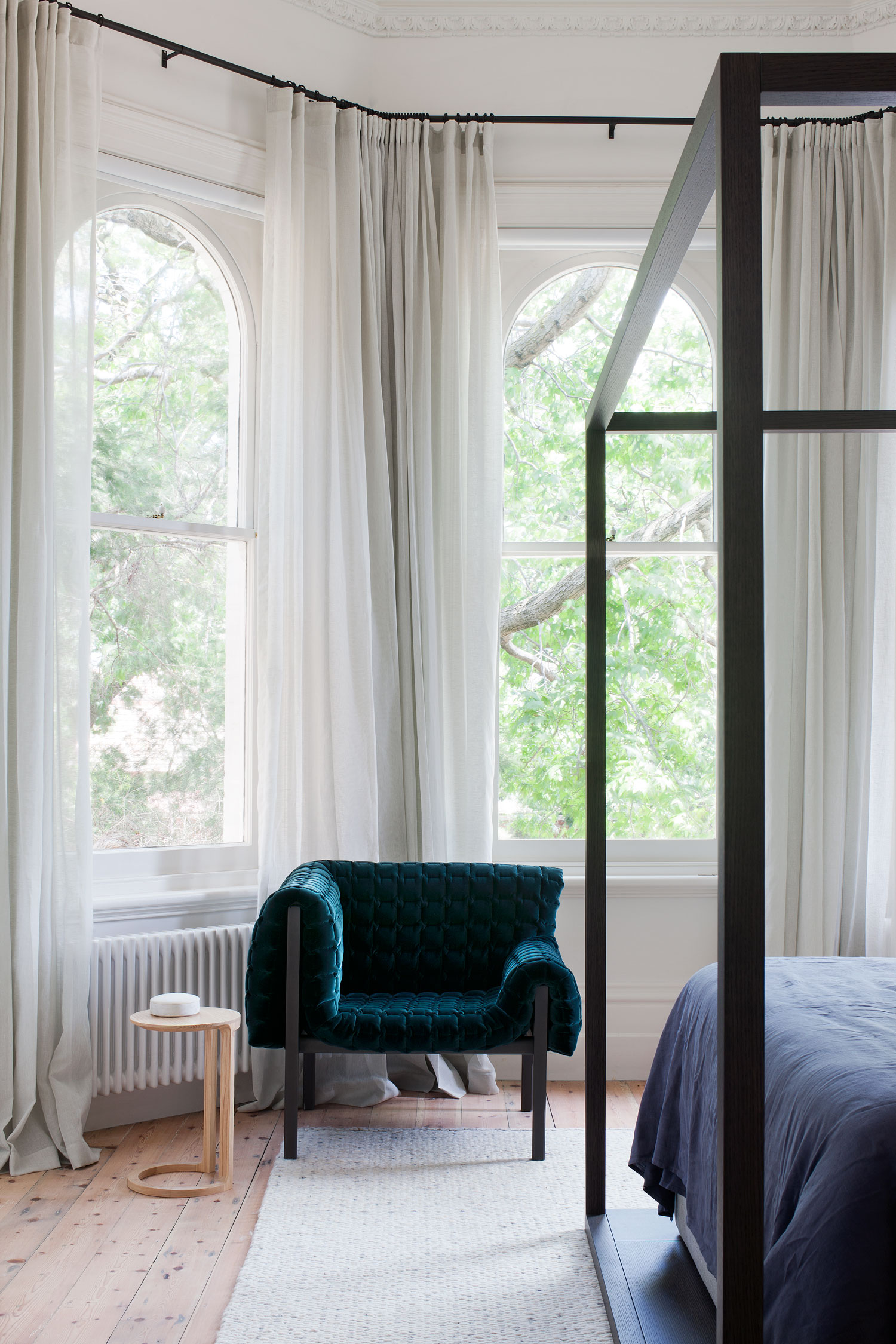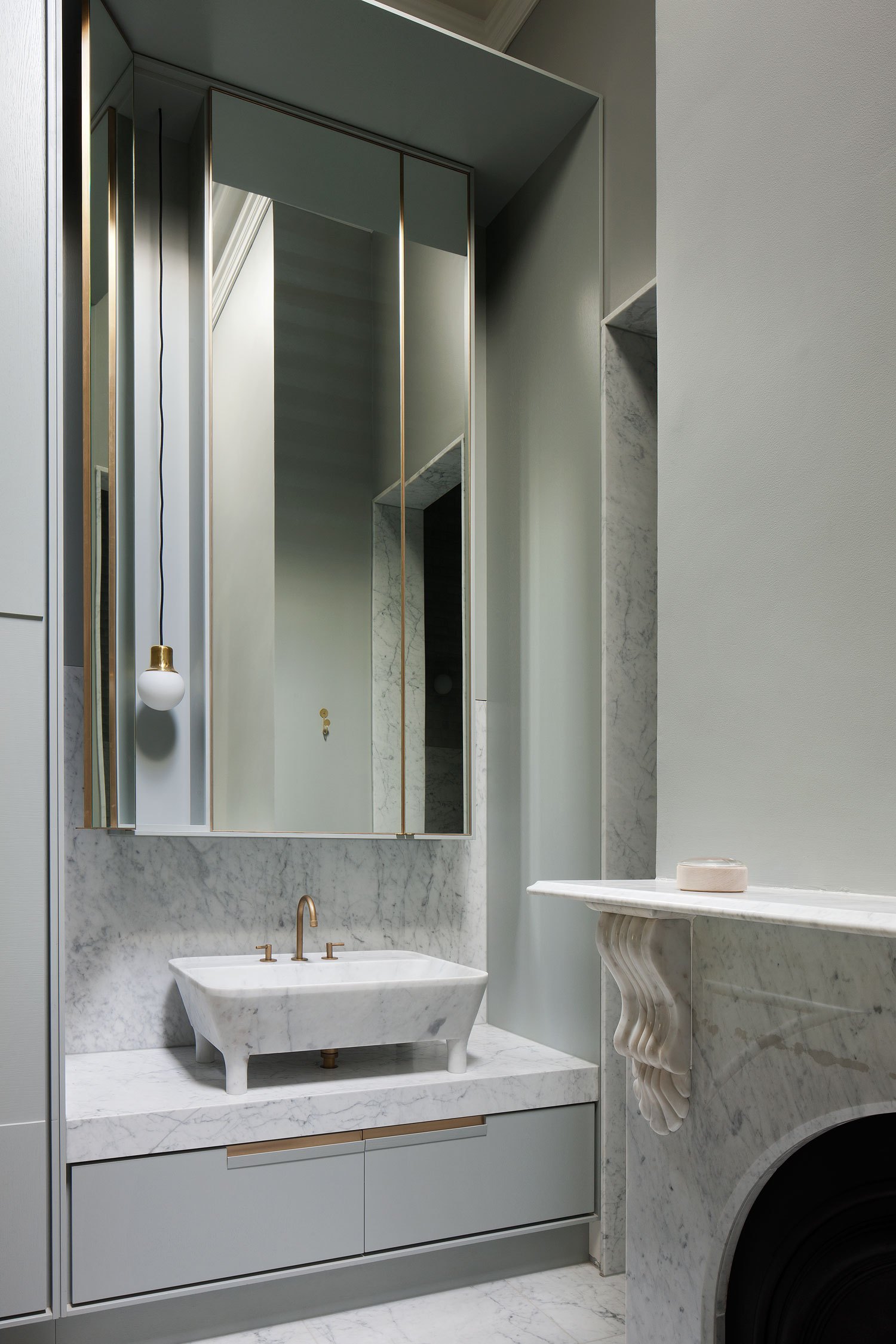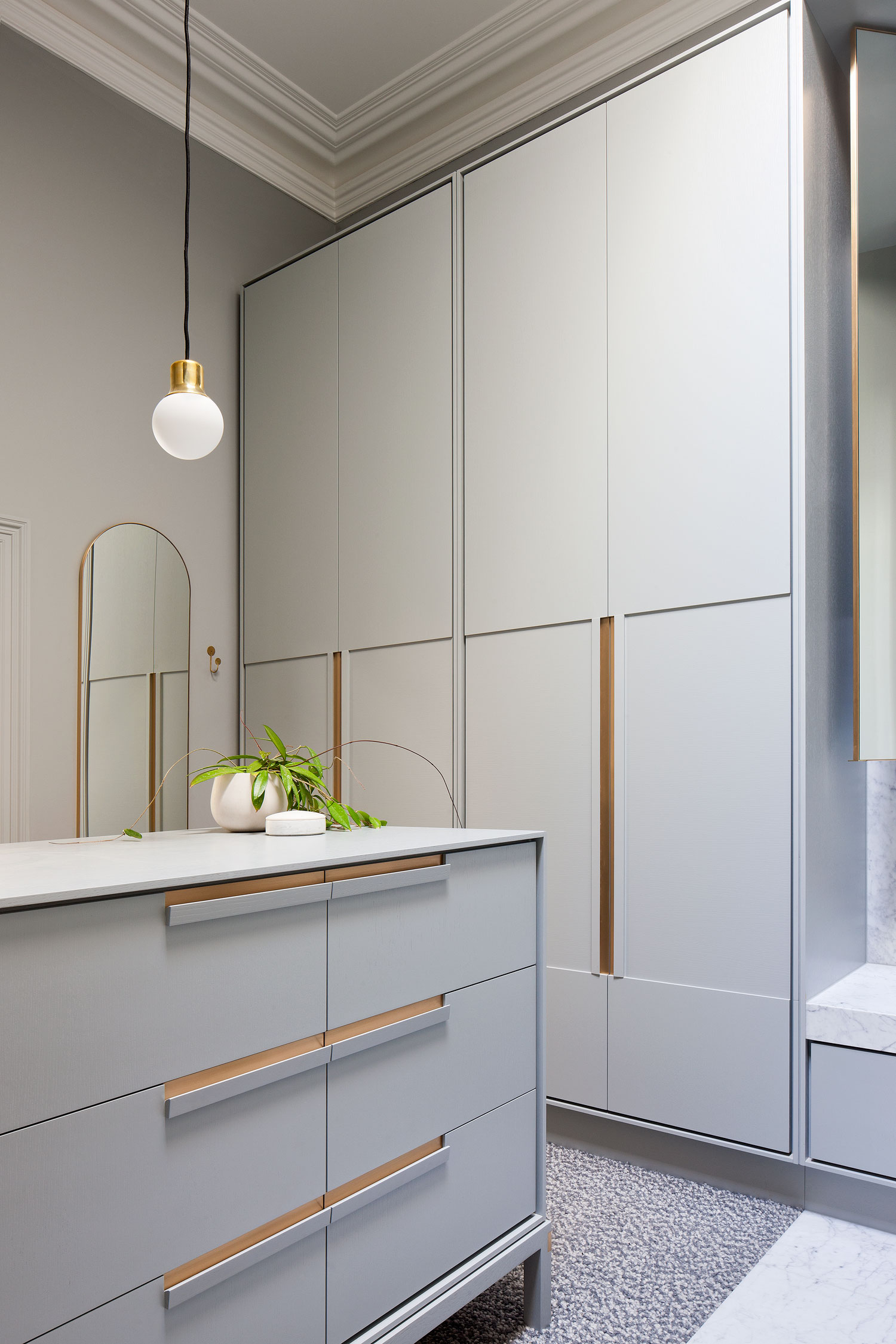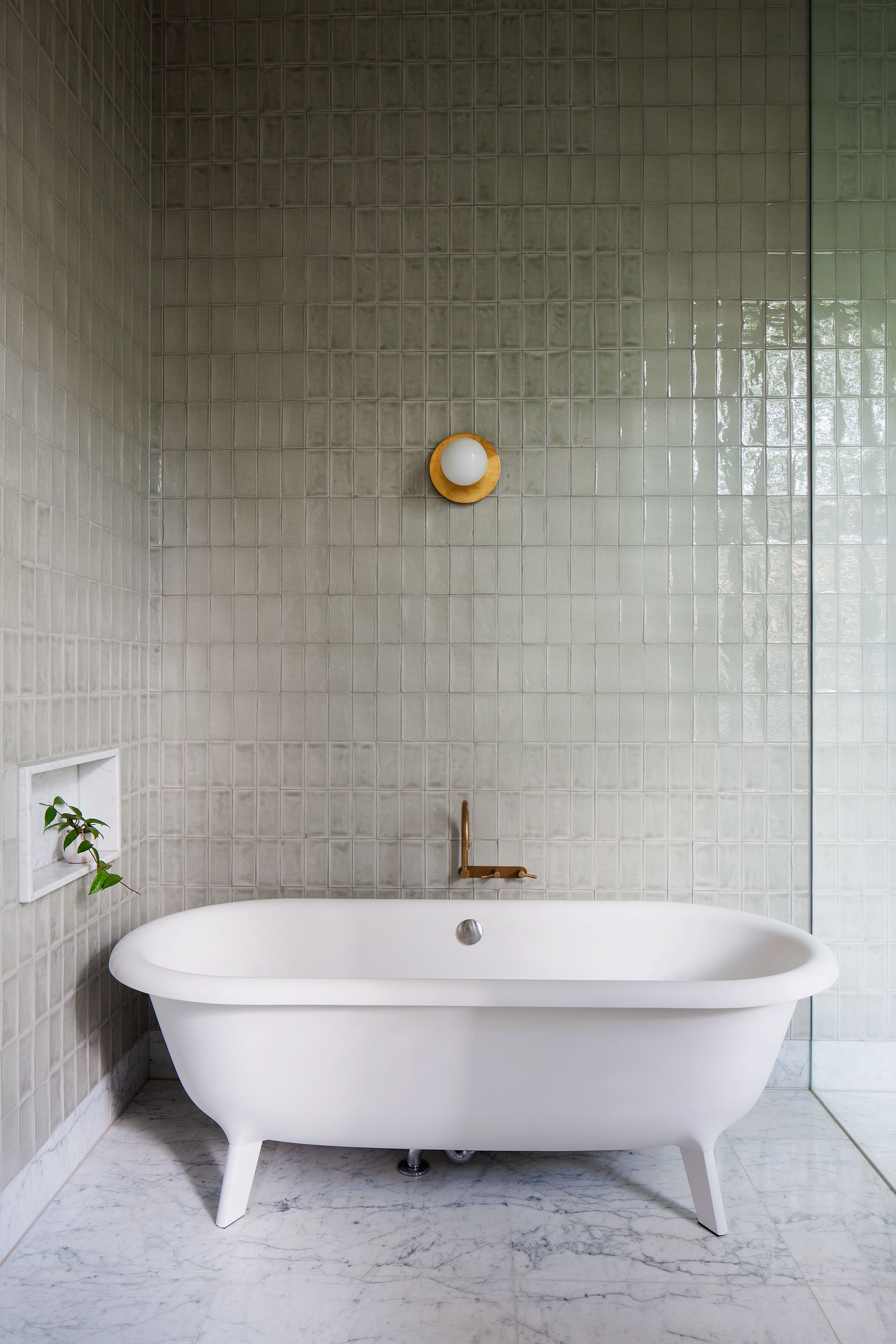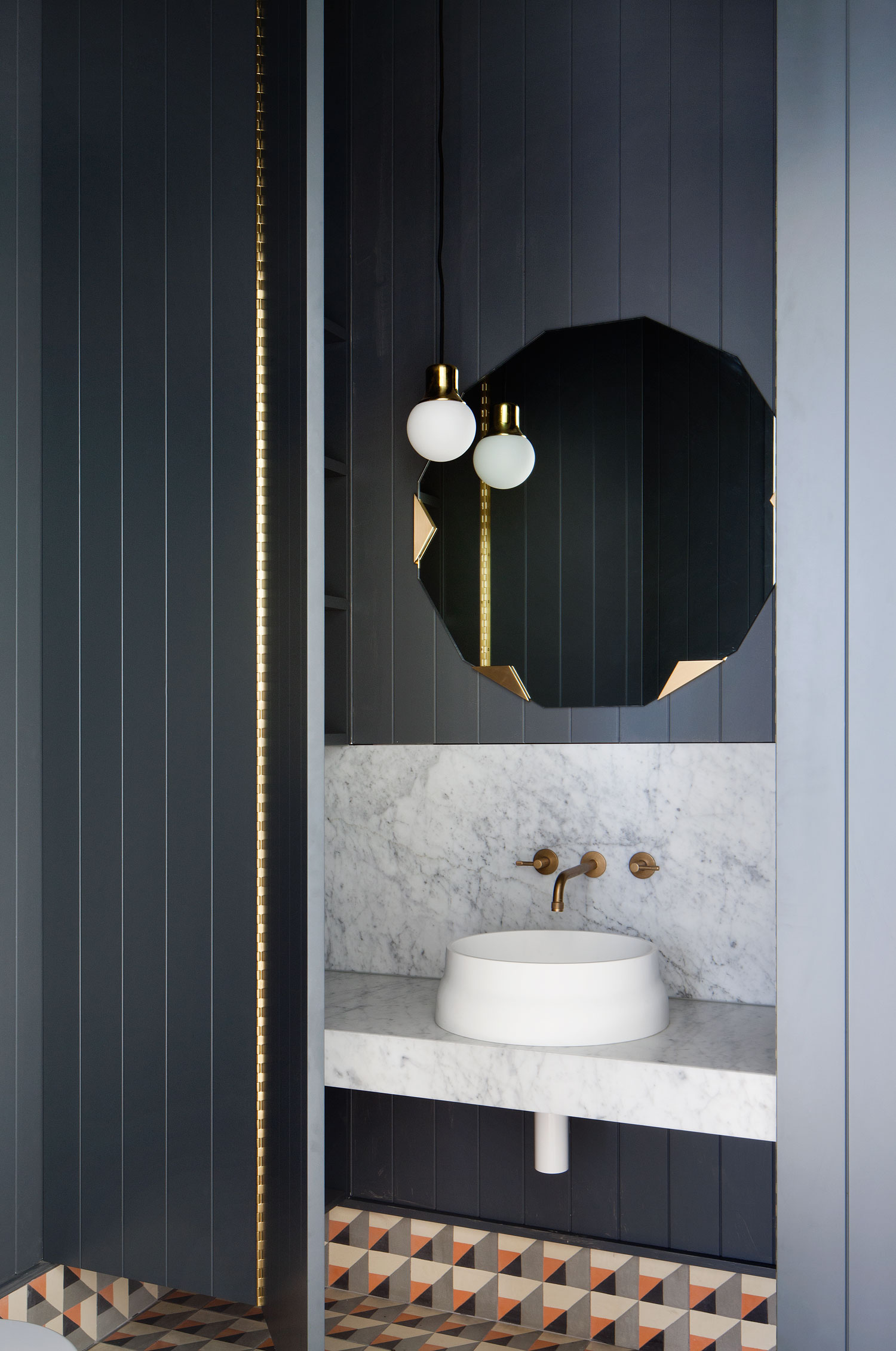 Photography by Shannon McGrath.