Established in 2015, Studio P (formerly known as Pouné Design) is an award winning Sydney based architectural practice with a commitment to providing poetic and pragmatic architectural design befitting its region and context. They are a collaboration of four uniquely talented and passionate ladies who share a love for beautiful aesthetics, pragmatic design solutions, collaboration with broader built environment partners and working in harmony with their clients to bring their brief into reality.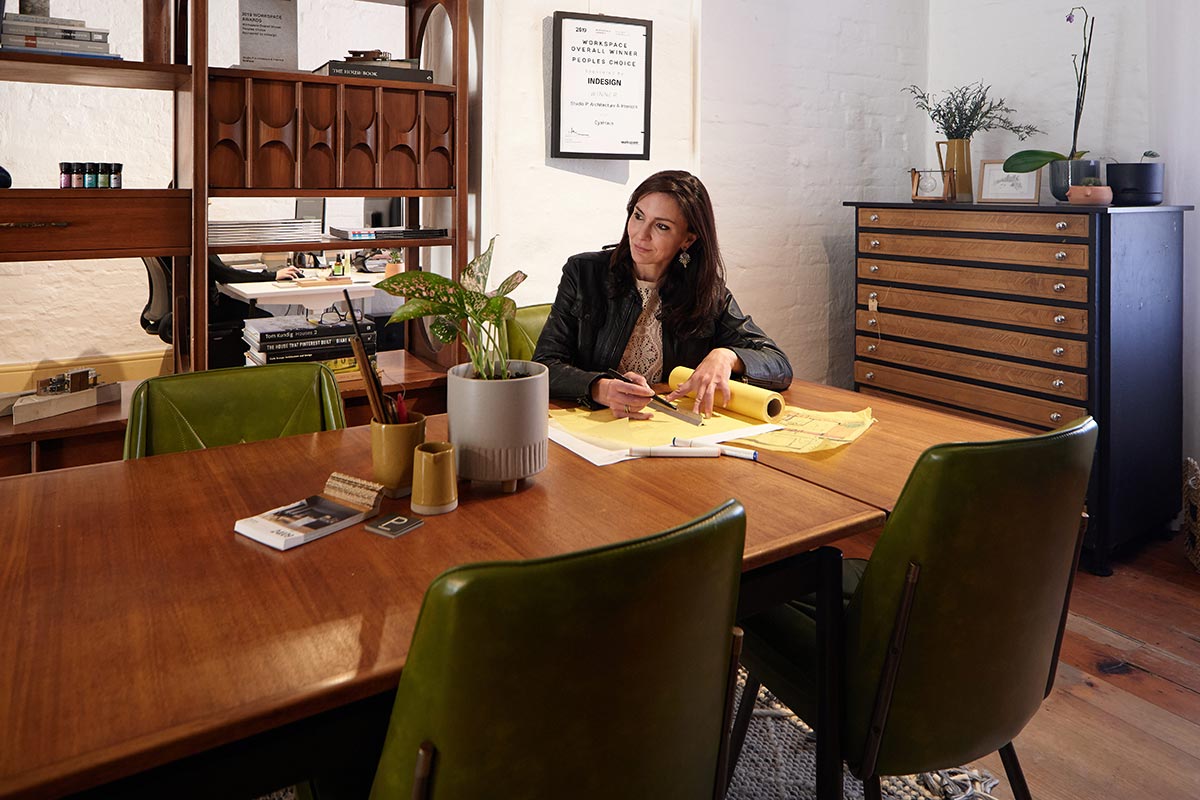 George Takes Twelve
1. Pleasantries first… Tell us about who you are and what you do?
I am the Owner & Principal Architect of Studio P Architecture & Interiors, Pouné Parsanejad. I am also a very proud mother of two young girls Sophie (11) & Jade (8), who I believe to top the list of my creations to date. As the principal of Studio P, I am lucky to have had the joy of collaboration with a talented team of young architects, graduates, designers, engineers and builders to complete over 200 projects, in both the domestic and commercial sector. Since 2012, Elissa, Emily and Arwen have completed the team that is Studio P and together we do all that we do.
Studio P began as Pouné Design over 20 years ago while Pouné was still a student of Architecture at UNSW. Her first project was in her third year when she collaborated with her Structural Engineer Father and Brother to build their family home. Pouné Design was a side passion while Pouné continued her studies and then her practical experience in other Architectural Firms and businesses.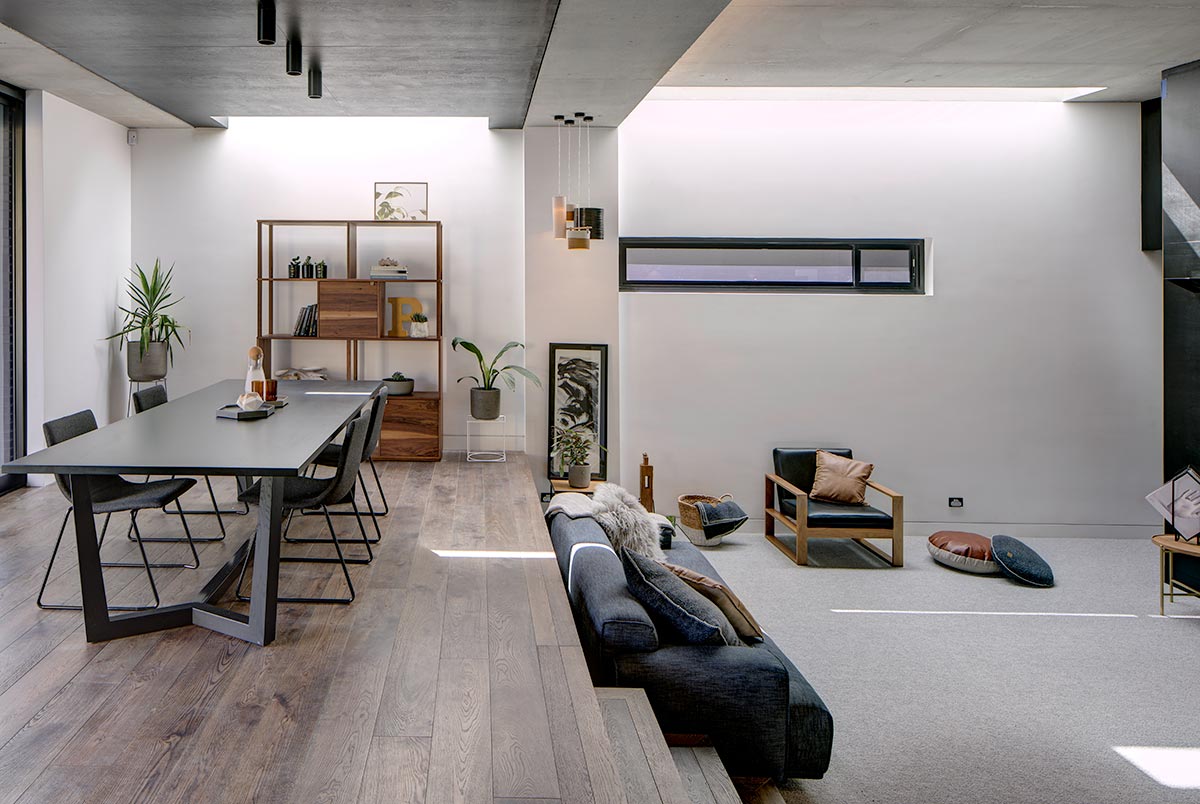 2. When I was growing up I wanted to be….
As a child of highly educated Iranian Migrants, growing up in the 80's and 90's you have a lot of choice in your career path.Generally you pick from Doctor, Dentist, Lawyer, Engineer or Architect…and interesting while I always loved art and creation, my love of people had me believe I wanted to be a doctor. That is until year 10 work experience in a day surgery clinic where I feel I was "out" (from fainting) more than the patients were from anesthetics administered to them. So from there I followed my creative heart and architecture became the future goal..
3. What is the best piece of advice you've ever received?
Nothing worthwhile will come easily to you in life, what you work the hardest for will become what you most cherish….This advice was embedded in me from a very young age as I admired my parents and their struggles in a new country, reestablishing everything from scratch in their early 40's to ensure that my brother and I were able to have freedom and choice in life. My achievements in life and this profession is a legacy.
In 2002, with her appointment as Architect for Gwinganna Lifestyle retreat in QLD, Pouné Design grew into a full time sole practice. This continued until 2011, at which time with the birth of her second child.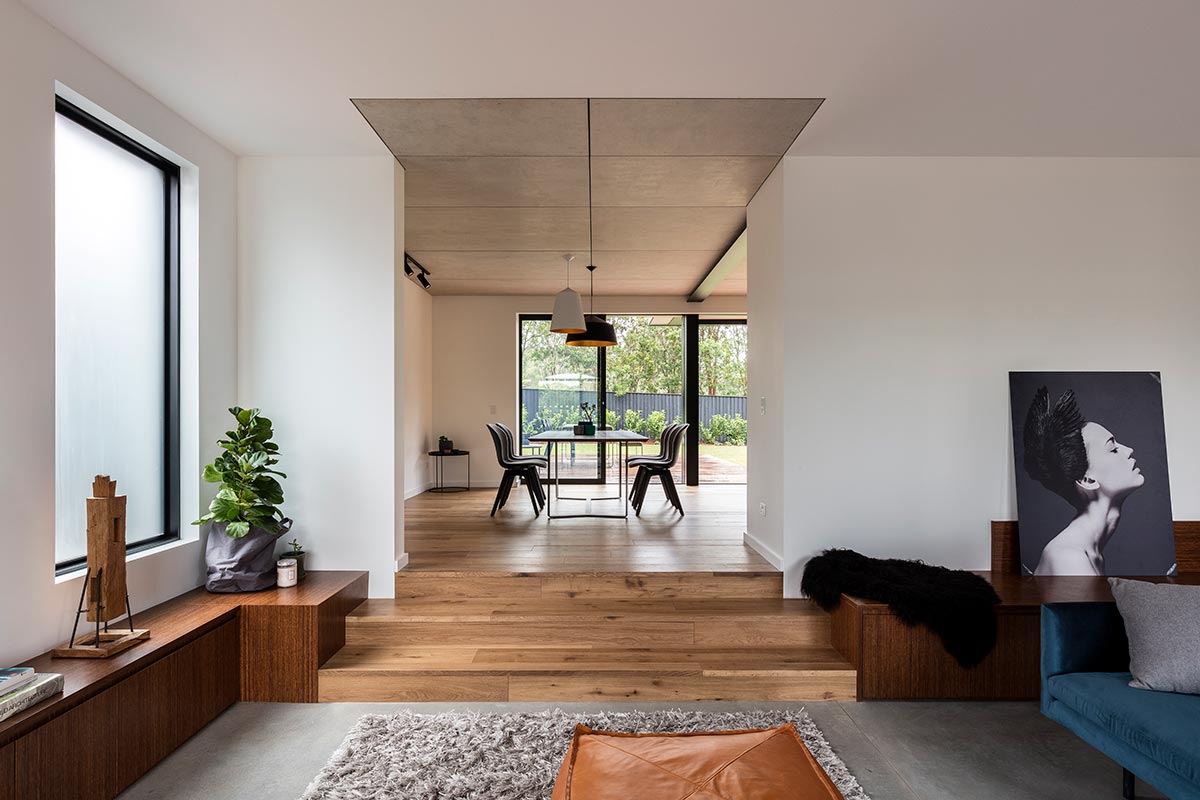 4. What's been your favourite project so far?
There is no single answer to this question….they all are my favourites for each has a part of me in it and a part of me has developed which each of them. If I had to name one, it would be the project that was the cornerstone of all that is today Studio P and that is the 10 year long project of Gwinganna Lifestyle retreat.
5. What's the most treasured belonging/item in your own home?
Family Photos and Photo Albums. When we left Iran, we left with 4 suitcases only and nothing else. My parents chose to fill one of those cases with our photo albums and to this day, photos have been treasured items.In fact I know this, as last year with an evacuation due to impending bushfires, the first thing I packed was those very albums.
6. What's the most impressive party trick you can muster?
The party itself, I have a passion for large themed parties of over 100- 150 guests. They are like a mini project to pull together the theme, the staging, the food and all that is to be a day/night of fun for ALL the guests.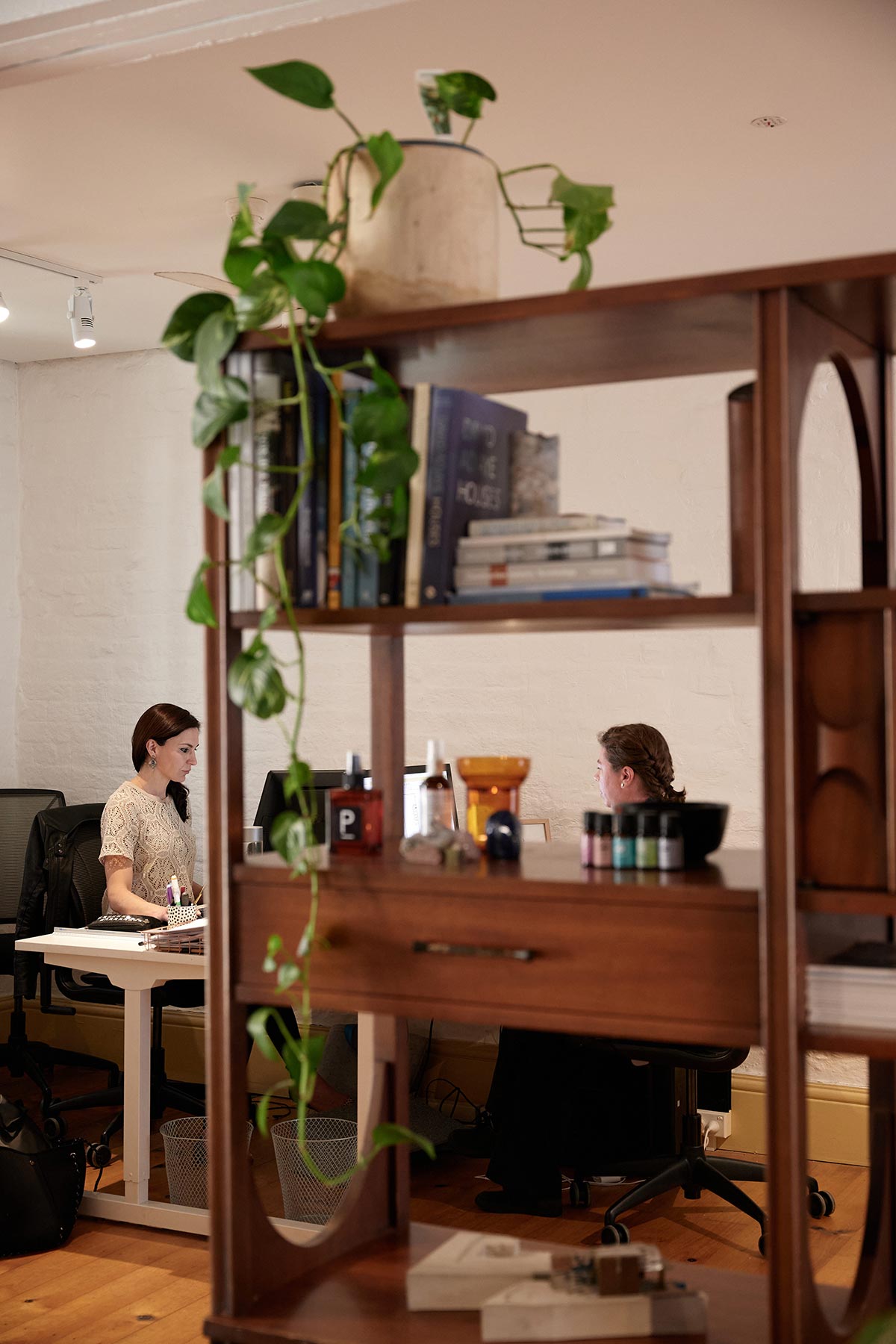 The sole practice began to grow and in 2015 which all our current team involved we became Studio P. As the practice has grown so has our client base, and the variety of design that we engage in. Our practice is involved with everything from small commercial architecture and interiors to domestic architecture and interiors of any scale. – Studio P
7. Are there any architectural trends you are excited about?
Mid century revival for sure.. I have loved midcentury design always and together with our team at Studio P we are loving the reuse of midcentury elements, particularly original furniture and detailing into our projects. We are lucky enough to be working on revitalising an original architecturally designed and untouched 1950's house on Chinaman's Beach now and so excited about it.
8. What advice would you give to someone wanting to become an architect?
Only become an Architect if it is truly something you are passionate about. If you are willing to commit a piece of yourself to the practice of Architecture. It is a very rewarding profession, but rewarding on a level that for many other professions may seem illogical. Often you are not rewarding with money, accolades, promotions and the like which are prominent in many other professions. There are many moments in the journey of architecture and creation where I find myself asking, "is it really worth it?" The sleepless nights working out intricate details and the endless deadlines. The frustration of council's who tell you it doesnt fit the matrix. The endless discussions with clients to ensure that visions are aligned. The inherent failures along the way that need to be salvaged, reimagined and worked as if it was intended. And the commitment to not only your profession but your passion, which at times takes you away from family, friends and free time. But, for me after two, three or more years when you finally walk through a completed project and you feel it with everyone of your senses. You take a breath and in that moment all you feel is complete joy and you say, "we created this!" It is these moments that for me make this profession the best.
"Creative spatial planning, innovative structural engineering and inspiring materials pallets have provided the practice, headed by Pouné Parsanejad, with a number of highly impressive and ecologically sustainable projects to their name."
9. What's one thing people may not know about you?
I have a deep love for all that is fitness and yoga. I spend many hours when I am not in the office or being a mum and partner teaching fitness and yoga. I love people, I love that through fitness and in particular yoga.I can make a difference to the lives and wellbeing of people in our community.
10. You've got a week off, where are you going?
Well, right now nowhere very far as Covid 19 has restricted that ability to travel far. But my home away from home is always Manly Beach. Any opportunity and I am there. There exists a zest for life there that appeals to me on many levels.
11. What is your favourite way to get the creative juices flowing?
Collaboration. I believe the most amazing things are created when amazing talent and minds come together in discussion, in work shopping and making..
12. Favourite architectural style from a bygone era?
Midcentury modernism of the 1950's and 1960's. Not only does this era influence so much of what our practice creates today, but personally I am in awe of the vision of the architects of this era. Le Corbusier, the Chapel in Ronchamp is breathtaking in it's complex simplicity. Every detail composed to create not just a building but a place. This period stripped away the unnecessary, it refined and made beauty from function.
Meet the Architect Radio
"Conscious Creativity"
"Arwen and Em are tune DJ's – A mix of everything we love to play, treading the fine line of chill versus up beat. There has to be music for concentration but there also needs to be music for creativity." – Poune
Where to find her
Name: Pouné Parsanejad
Business Name: Studio P Architecture & Interiors
Job Title: Principal Architect and owner.
Website: www.studiop.com.au
Instagram: @_studio_p
Facebook: studioparchitecture
Photography by Brett Boardman, Tom Ferguson, & Adam Powell