Driving past Puffing Billy and up and around the windy tree lined roads, we were blown away by the incredible landscape surrounding Peaches and Keen's amazing bush hideout. Surrounded by amazing flora and fauna, Peach (Lily Daley) and Keen (Lucy Hearn) are definitely in their element in amongst the trees. Being a duo, the two almost appear as one. Each of them so instinctive and responsive to one another, their conversation and movements seamlessly work together. We were able to witness first hand just how these two create together and we lucky enough to capture this beautiful footage. The girls work mainly with found elements from their garden, or plants they find on walks and excursions. Colour too is also of main importance to the girls and this is quite evident in the clock they created for the Hunting Collective this year.
"We both feel that plants and those elements of plants really bring something to a space. There's a really nice energy or however you want to see it, but it just makes it feel more like a home" Lily Daley.
It's no surprise that we are huge fans of Peaches & Keen as this is not the first time we have asked them to collaborate with us. Last year saw us work together on our first ever clock collaboration and this year we couldn't wait to ask the girls back to do it all again. The most incredible part of Peaches & Keen's work would probably be the intricacy and patience involved in every piece. "We put so much time and energy and thought into every thing that we do. We don't want to get too attached to a piece or think too much about it, but hopefully it will go to someone that will enjoy it for a long time to come" Lily Daley.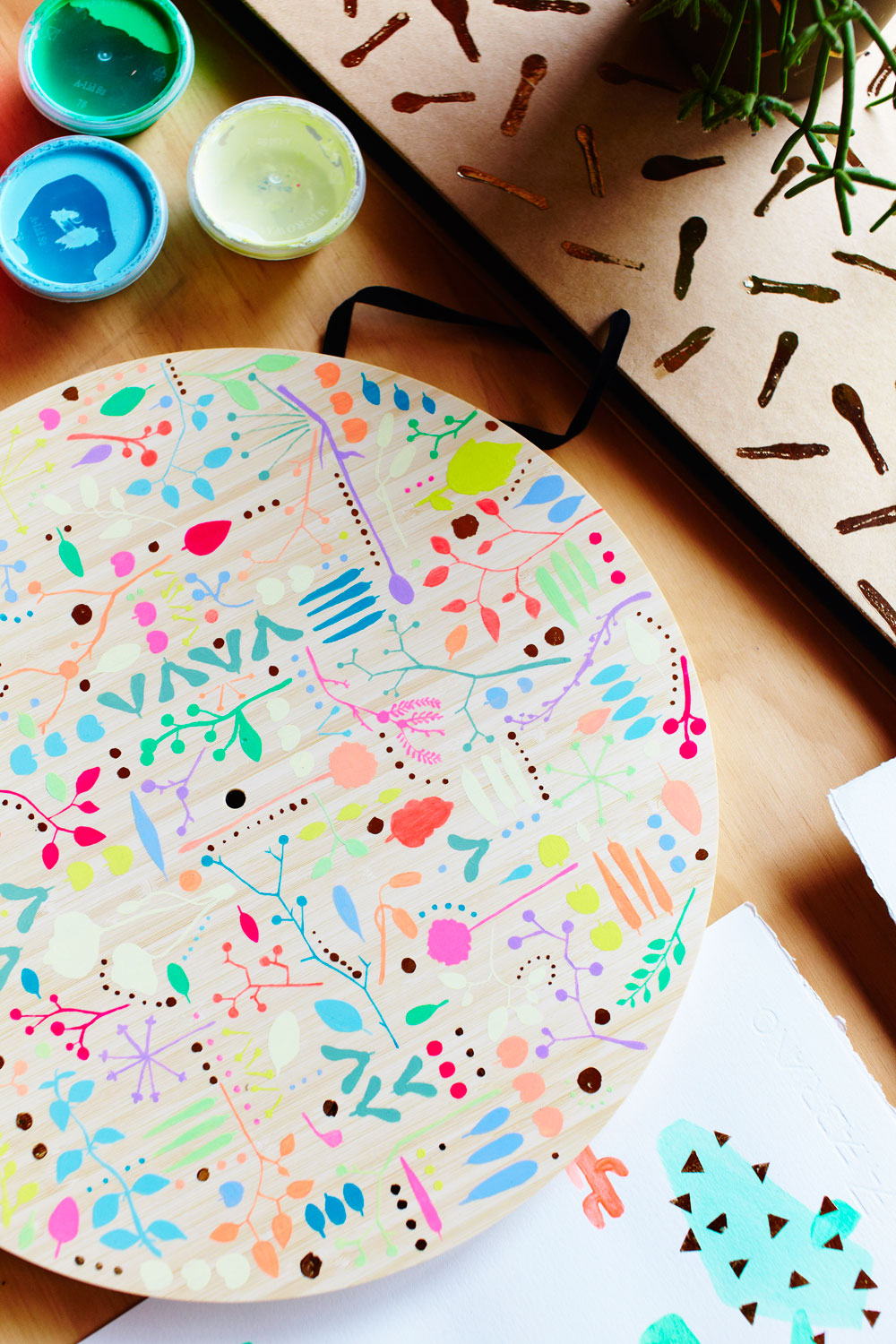 The spectacular detailed work of Lily and Lucy's clock. Their love of colour and flora is very much evident. With an array of bright colours and gold foil throughout, this clock is a definite headliner and will make your home a very happy one indeed.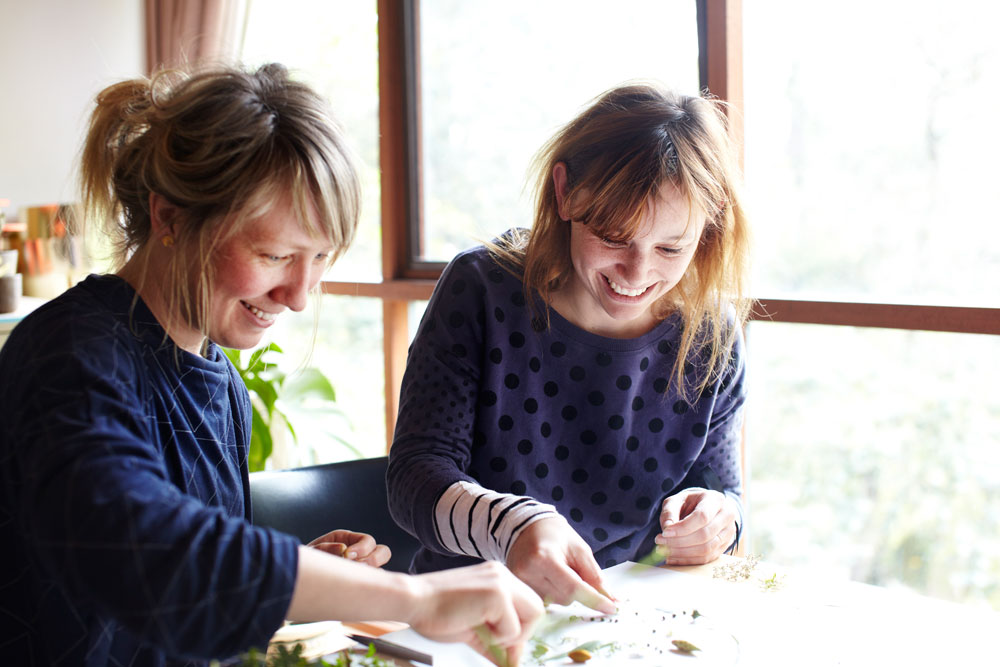 Lily (left) and Lucy (right) creating one a flora piece from plants found in their garden.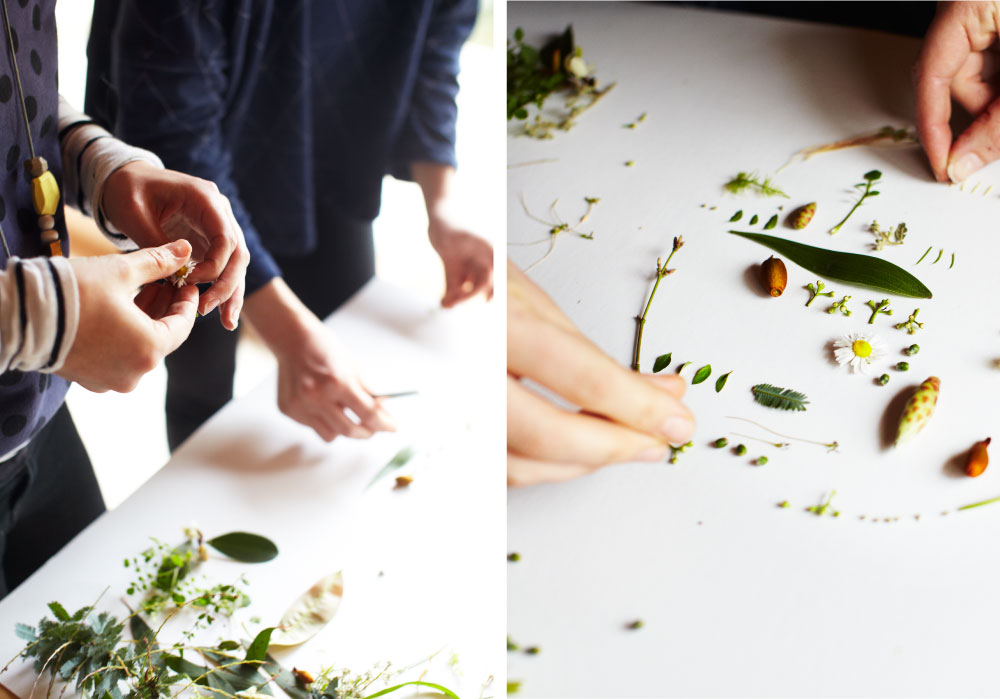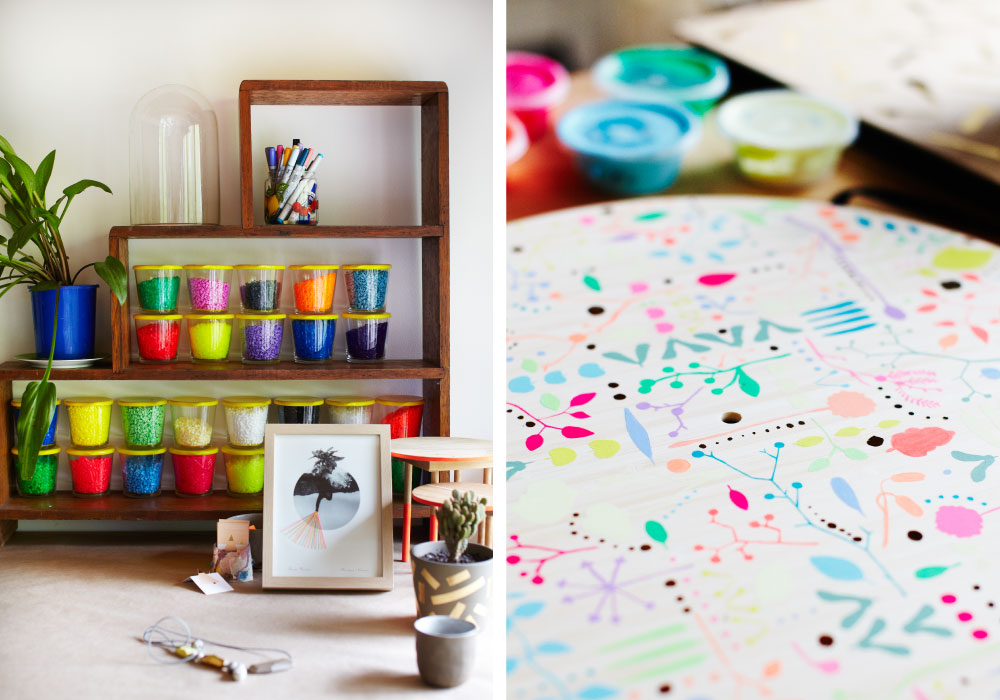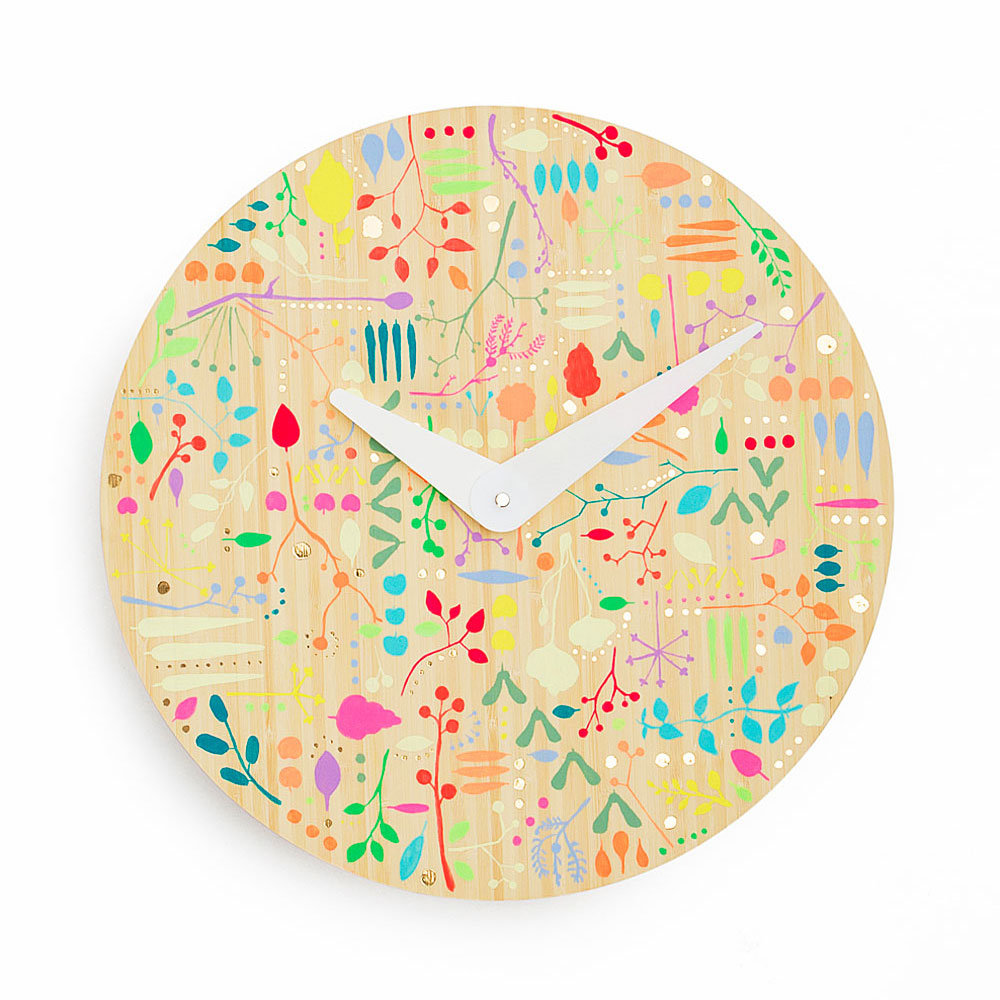 To bid on Peaches and Keen's Clock to head over to the auction page at Hunting for George. The Online Auction will run until midnight, Sunday November 30 2014. The majority of sales from each clock will go back to the artist involved.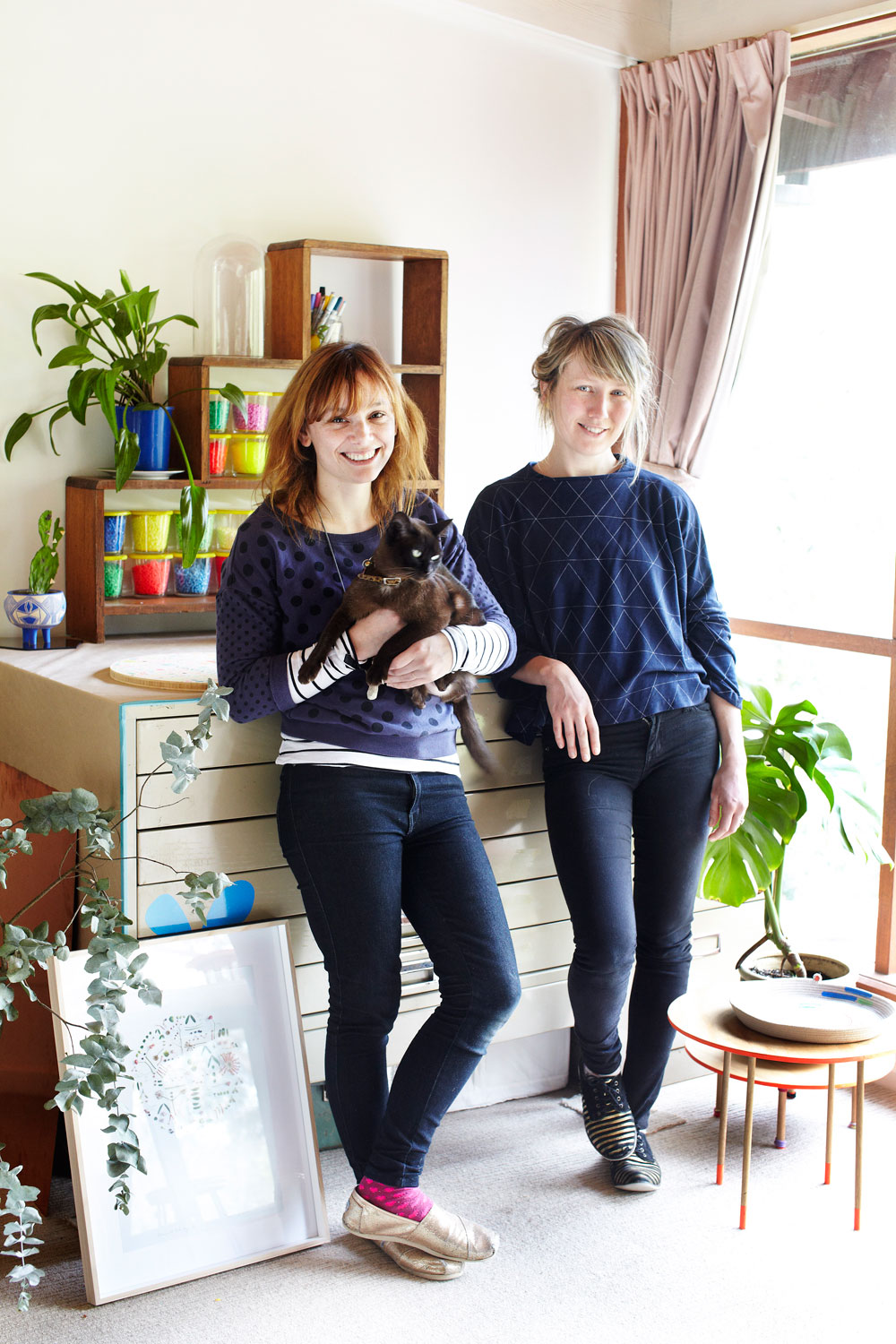 Photography: Bec Hudson
Video DOP: Jonno Rodd
Video Edit: Lucy Glade-Wright