Located in the Eastern Melbourne suburb of Box Hill South, the North South House is a new family home designed by Preston Lane Architects. Initially, the plan was to design a typical rear extension to this charming original post-war weatherboard house. After a series of concept designs quickly revealed the scope of the project, it was obvious that it was more practical to demolish the existing house and build from scratch.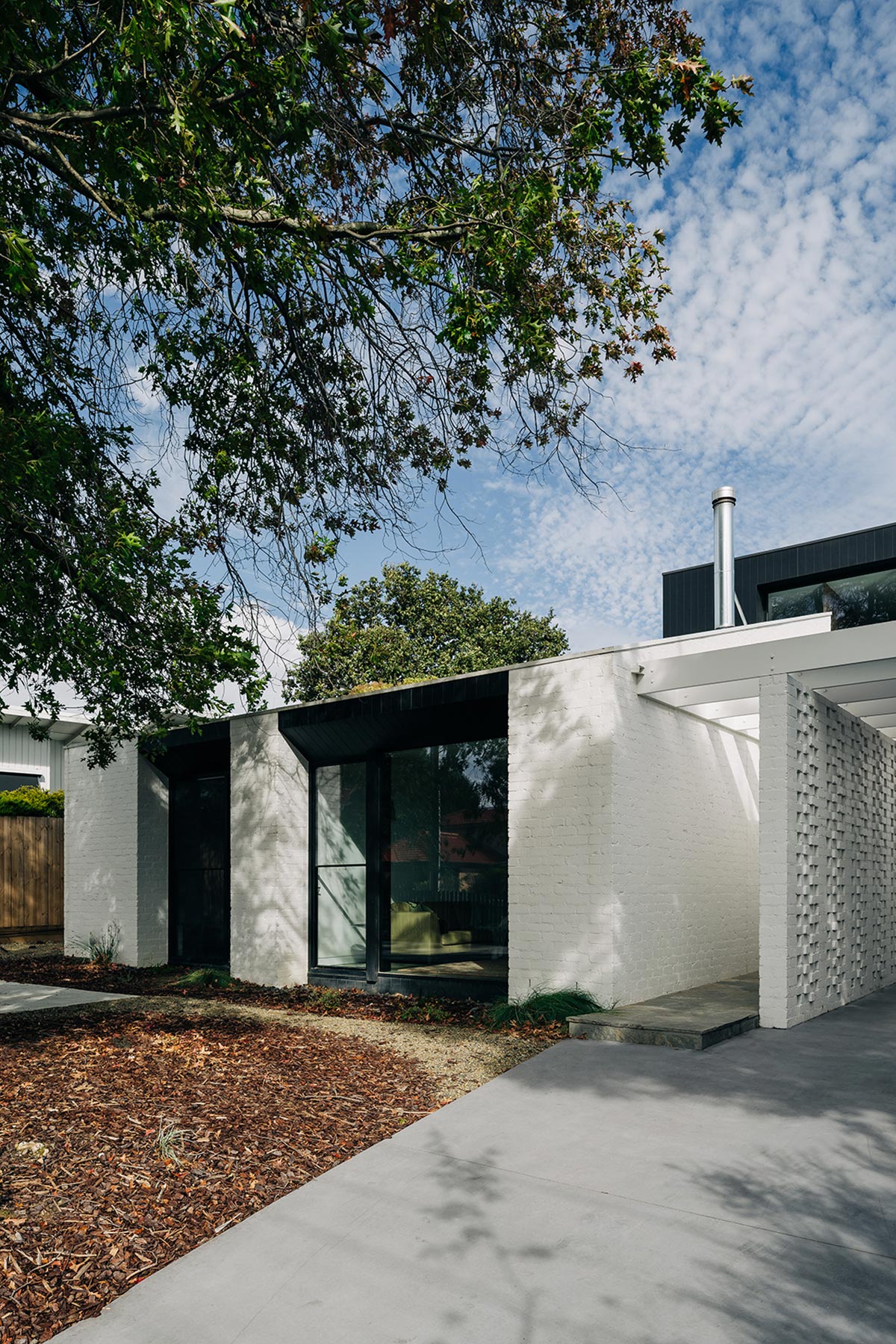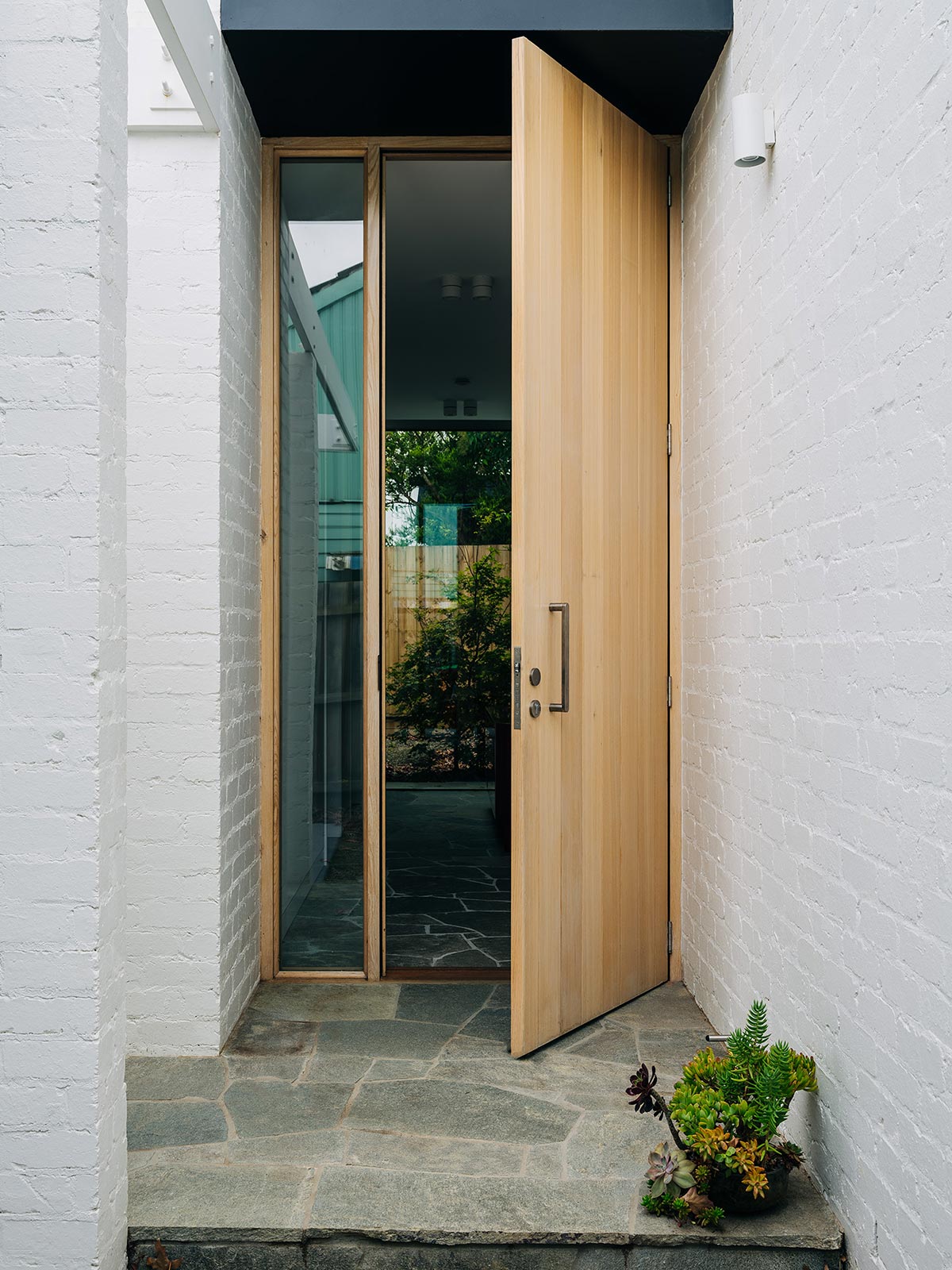 Built for a family of four, who had a strong interest in good design and sought a house that would be beautiful but practical, simple, and functional. The client's professional research work meant they had a keen interest in energy efficiency, especially solar and battery, and new heat pump technologies.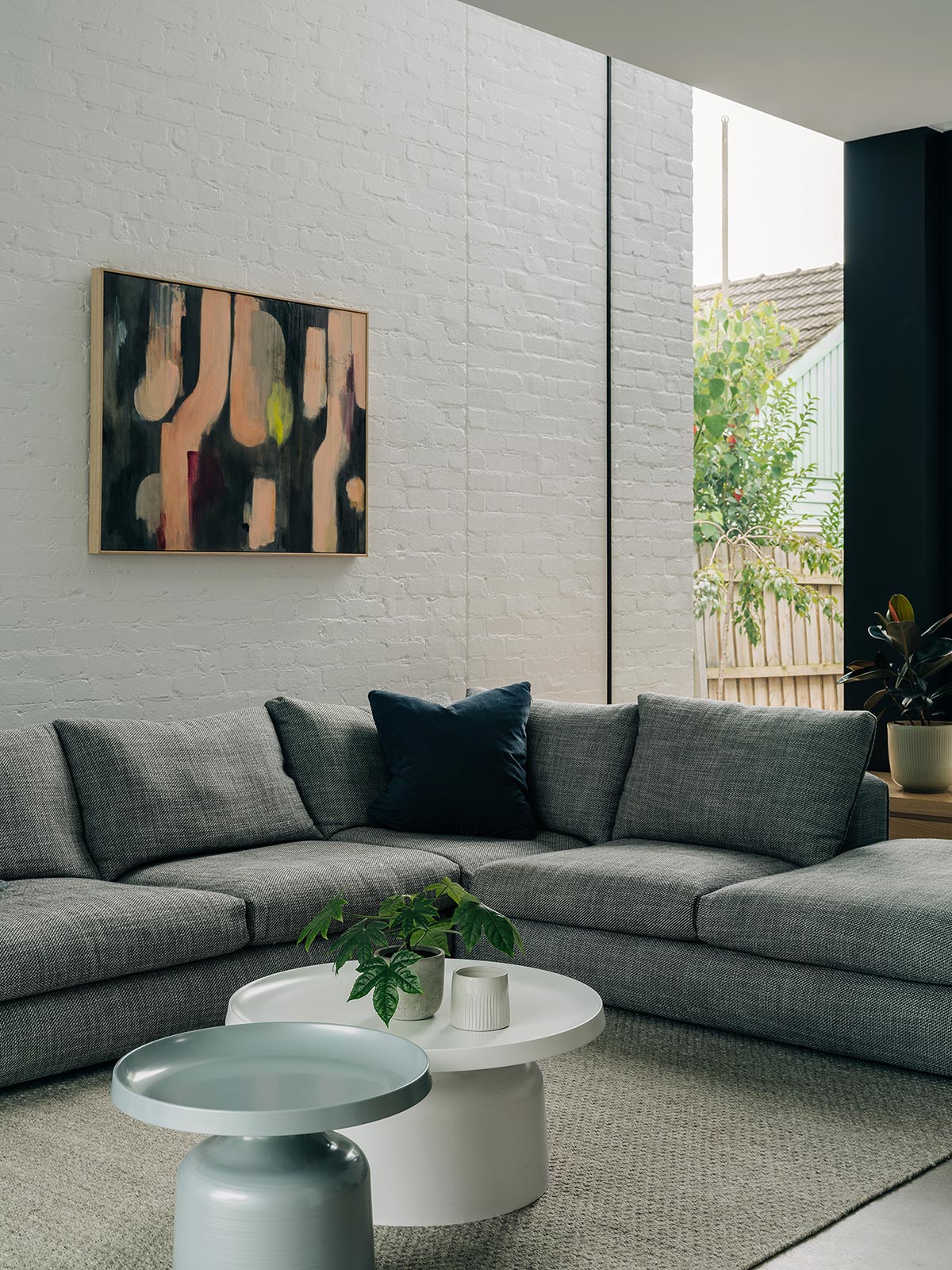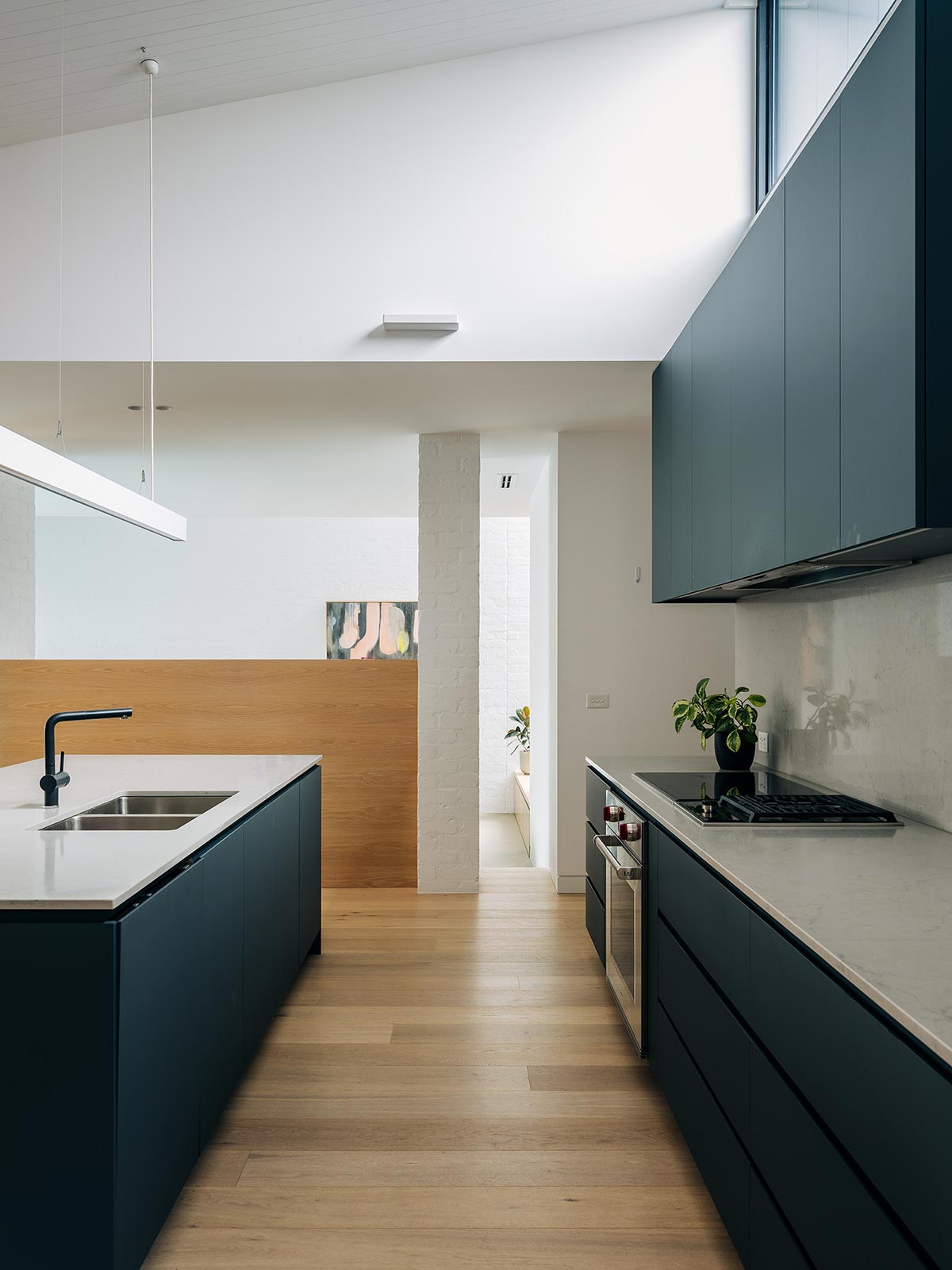 Four distinct zones in the house allow each family member to have a space of their own, while also allowing them to come together at different times of the day. Featuring four bedrooms, two separate living areas, multiple study areas, a swimming pool, and perhaps most importantly, the ability to capture the northern sun on a block that has north and south exposure.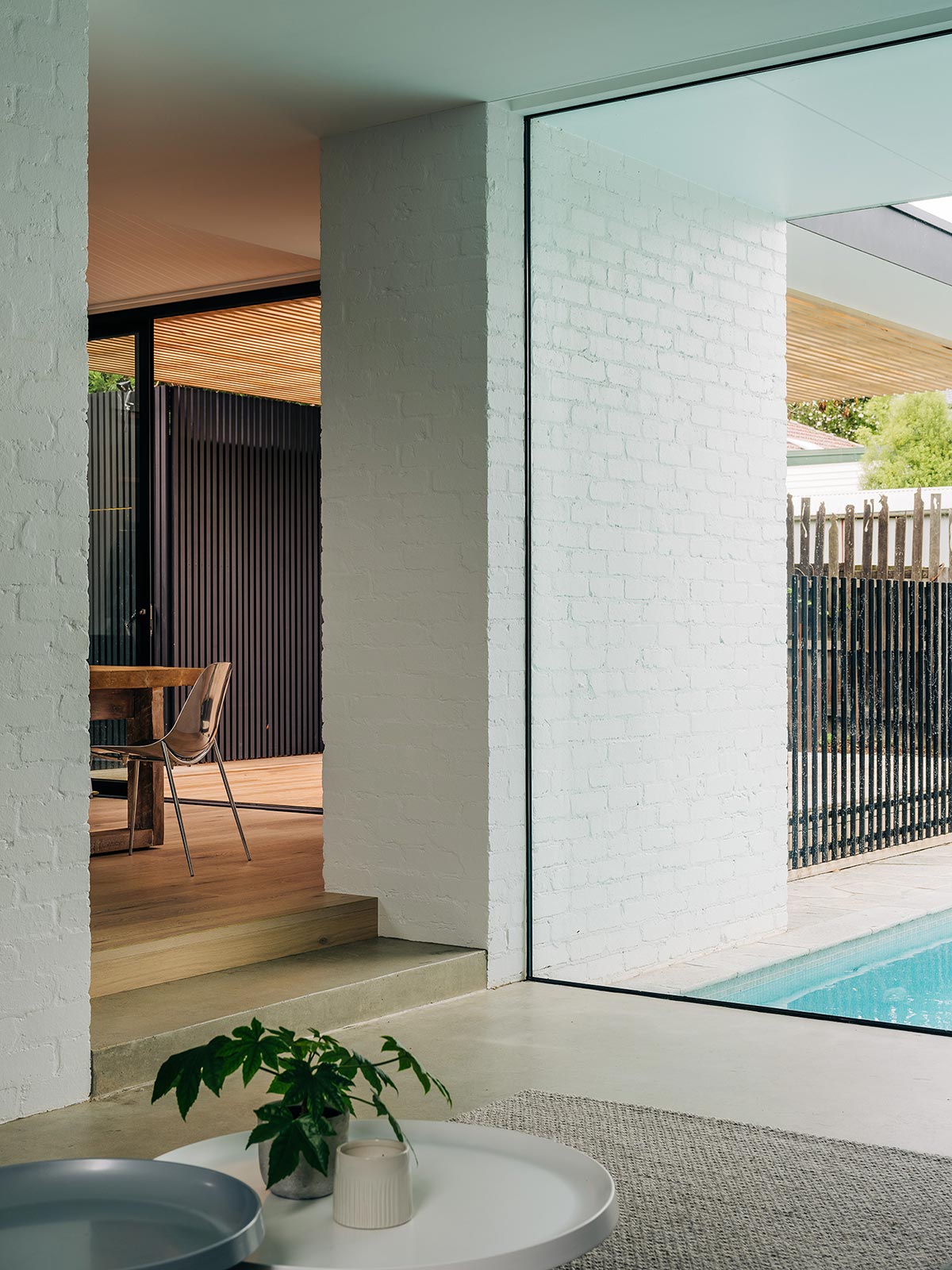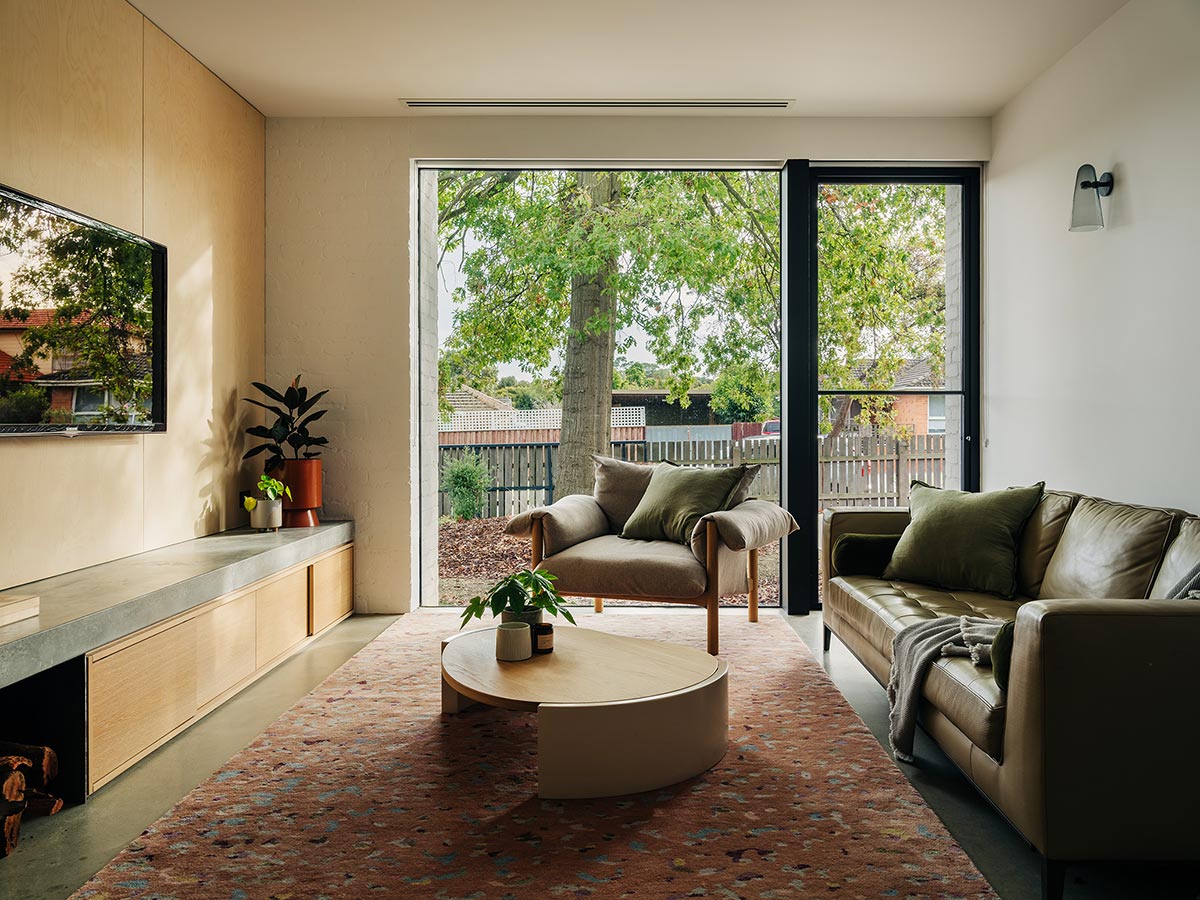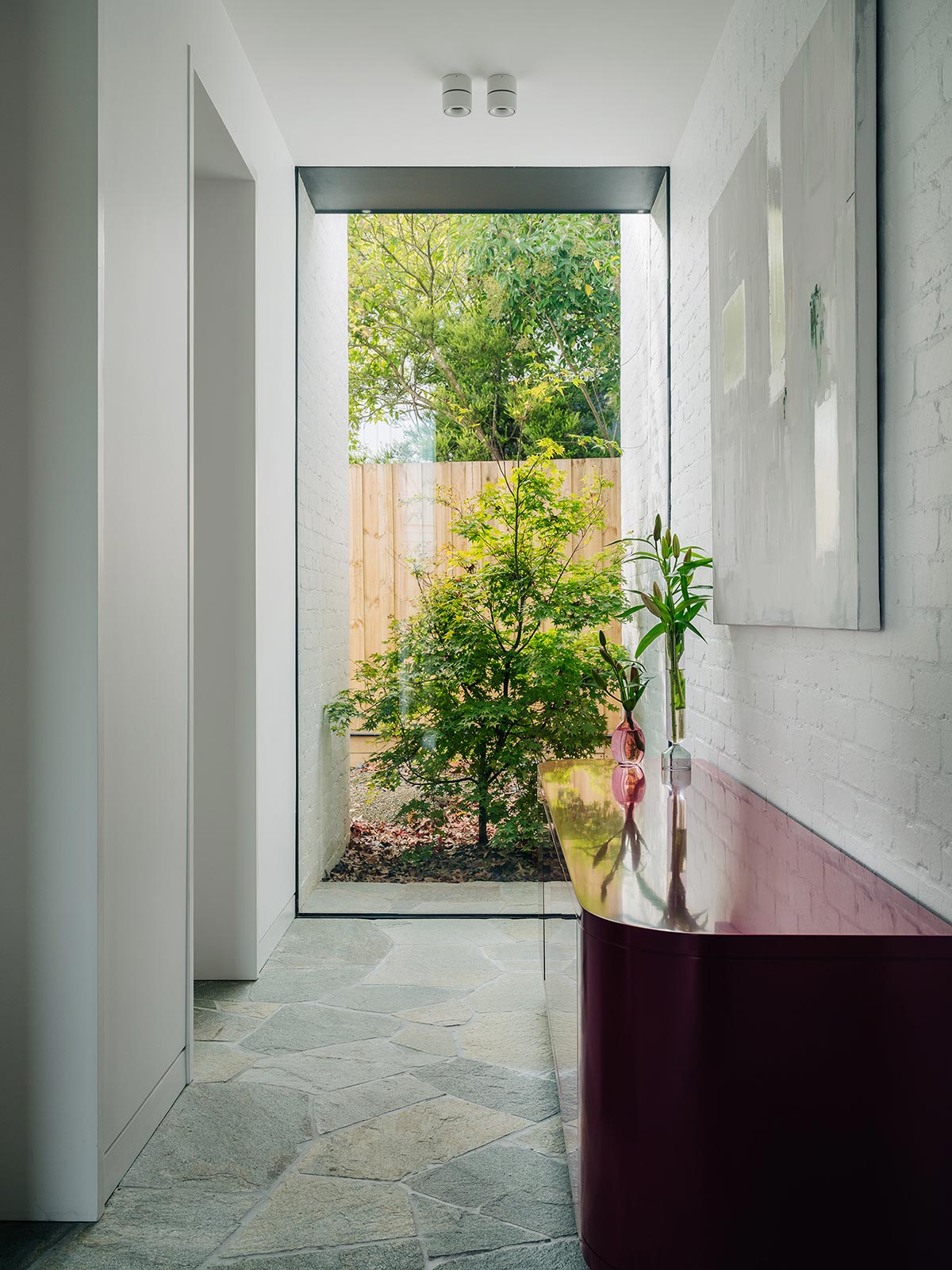 Each of the various zones is clearly described through the design. The entrance to the house is through a paved landing, which extends beyond two painted brick walls. Continuing inside through this entry space, you will find a window on the east side with a frameless glazed surround. A painted brick wall also stretches internally, and the texture of the paving and the tree outside give the feeling of still living outside.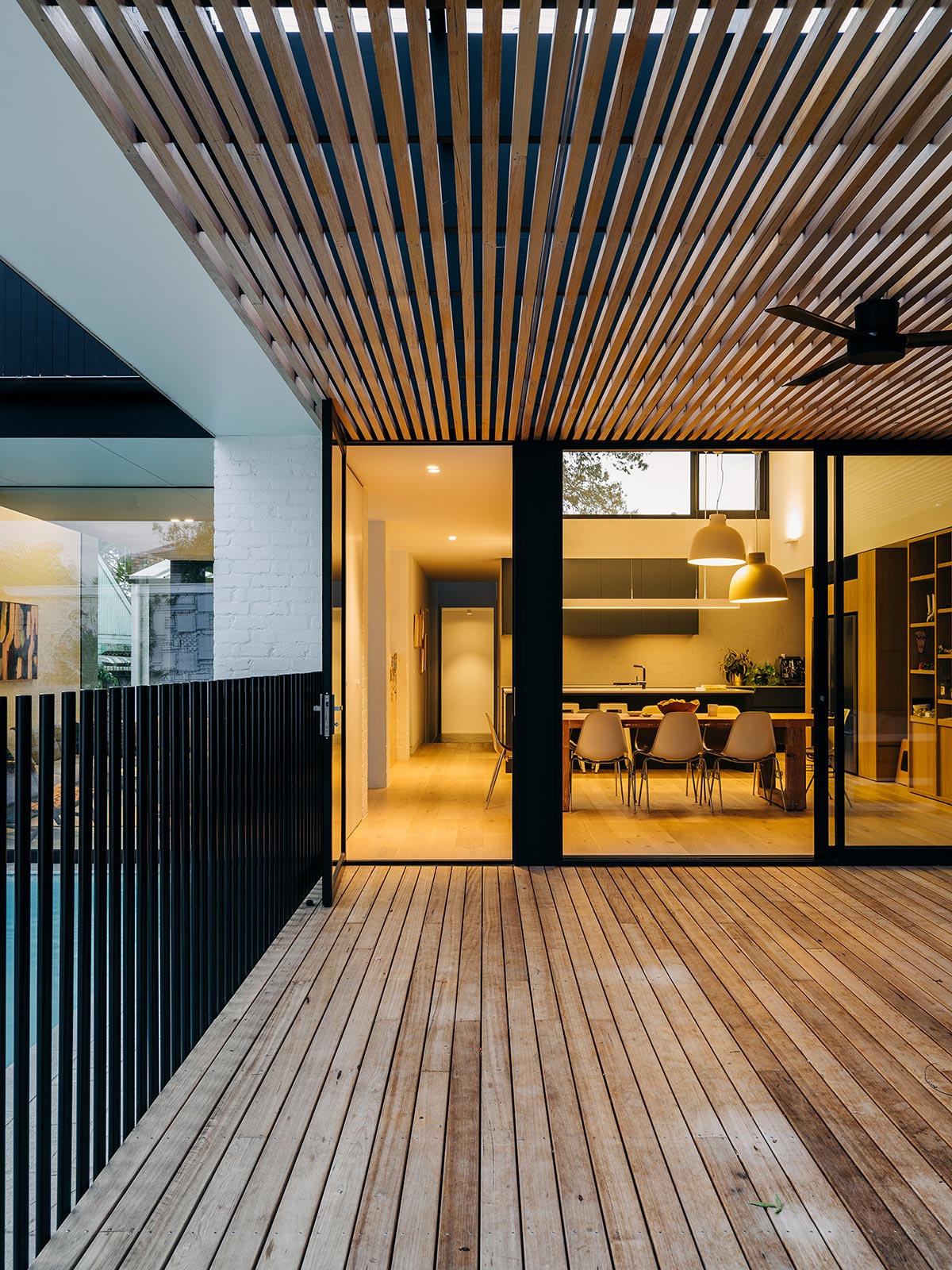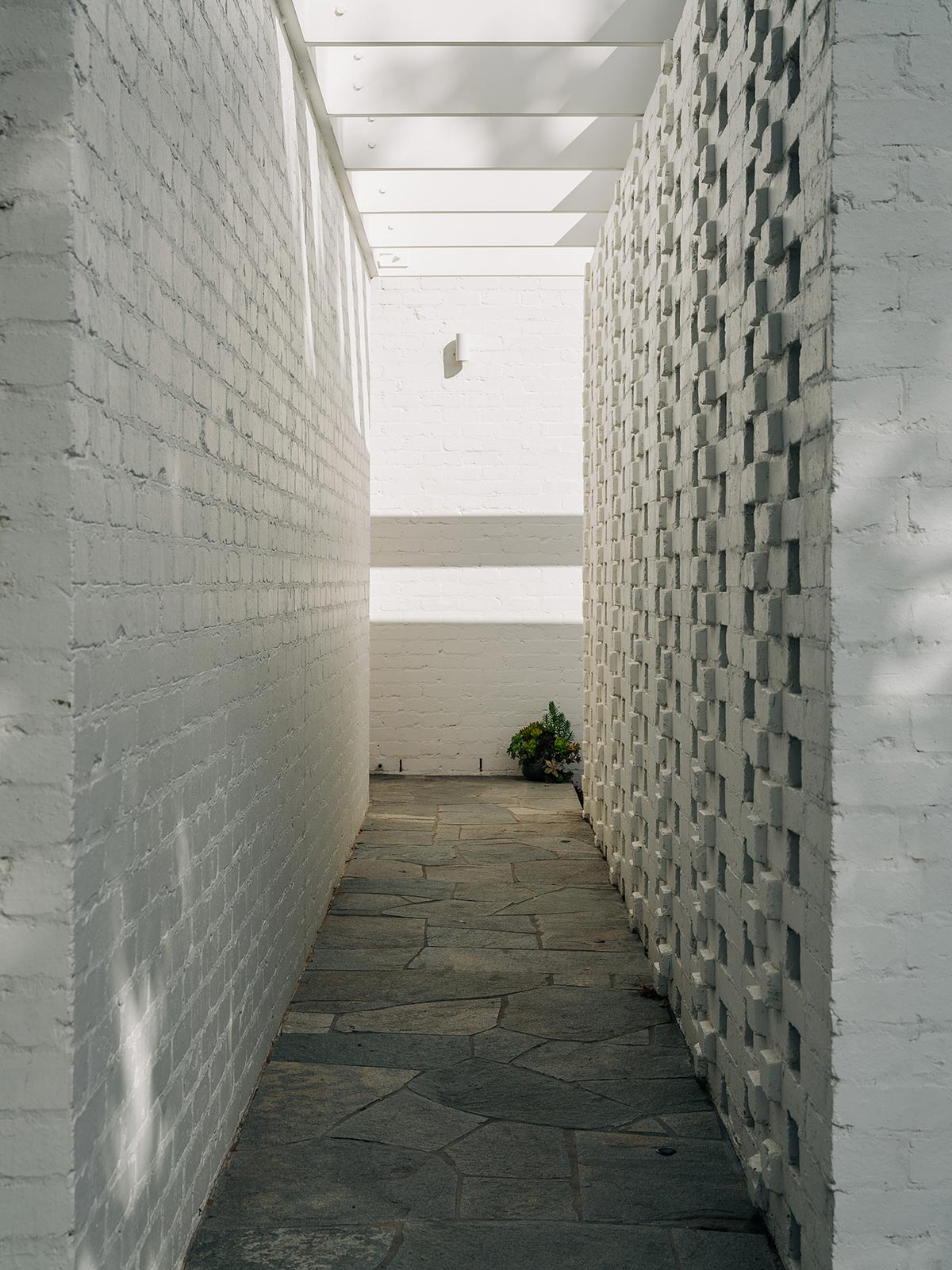 To the north of the main living room is a small external courtyard with a north-facing window. Also facing south, the living room has a large dual-glazed window with a direct view of the pool from inside.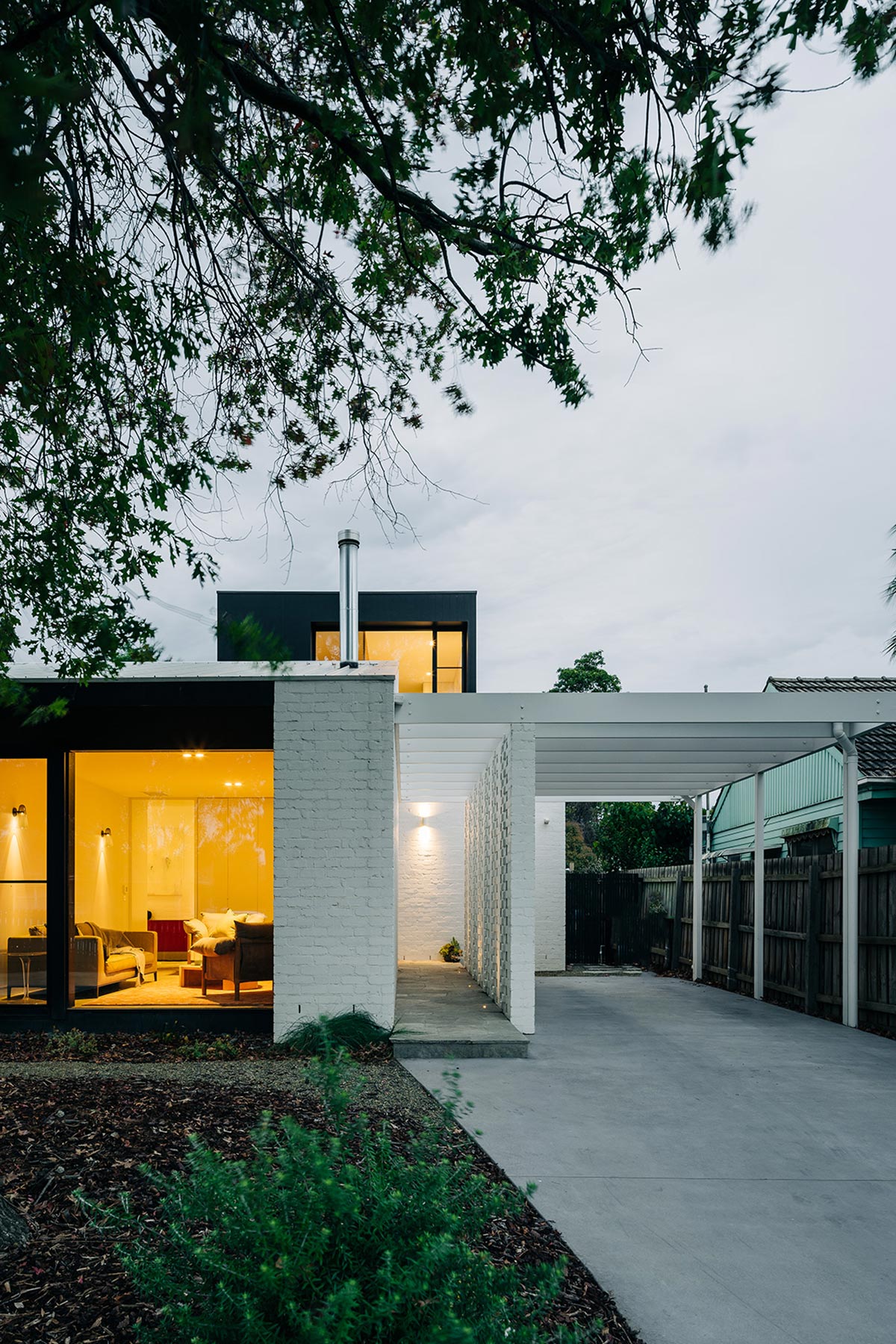 Through a new perspective on heritage and adaptive design, the team transformed the post-war weatherboard house into a home filled with charm and practicality.
Project: North South House
Architect: Preston Lane Architects
Structural Engineer: MTO Engineers
Builder: T&S Hoar Builders
Location: Box Hill South, Melbourne / Naarm
Type: New Build
Photography: Adam Gibson