Hello, fellow plant lovers. You're in for a real treat today. We know you guys love indoor plants as much as we do, so we caught up with co-founder Naomi Savio from Mr Fancy Plants to chat all things green! With a passion for plants that just keeps growing, Naomi and her partner Dana Cooke are a plant propagating duo you need to know about.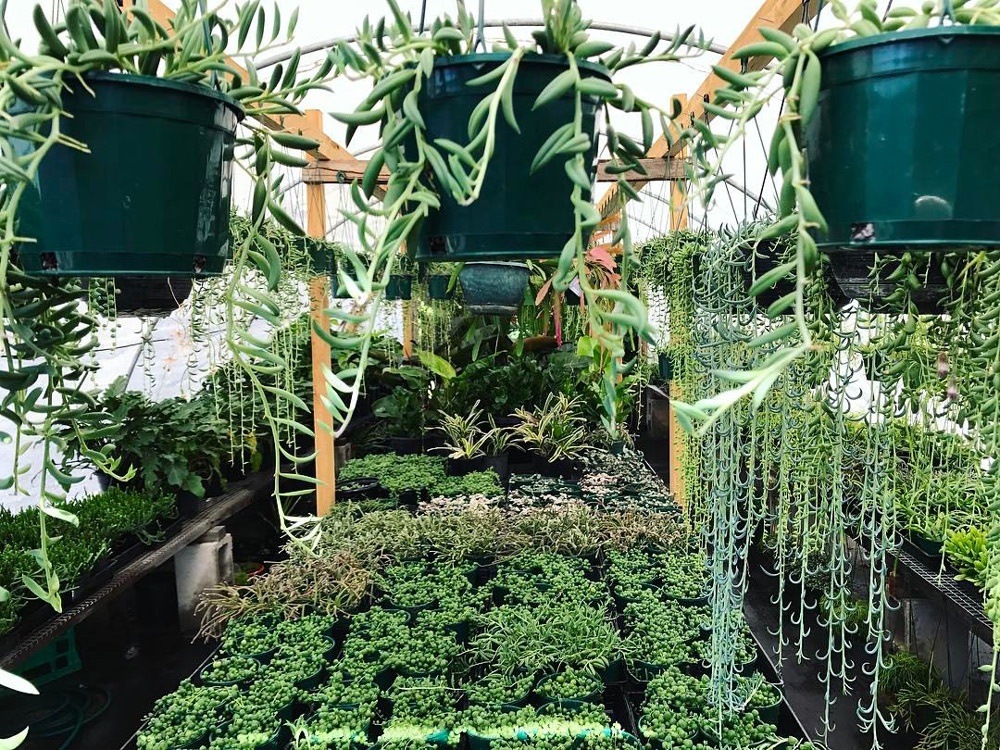 Growing up with a landscape architect mother and plant breeder father, it's no wonder Naomi has a slight obsession with plants. From helping out in her dad's nursery to selling at the Melbourne Flower and Garden show, it was a no-brainer to turn that passion for houseplants into a business. Having a background in communication design and visual merchandising is also a pretty good platform to start that lush plant business!
Propagating and selling a large range of weird and wonderful plants, Mr Fancy Plants is a side project for Naomi and Dana that has slowly but surely spun out of control. Based in Melbourne, the duo currently have a small private nursery where they get their hands dirty, growing all sorts of bizarre green oddities.
Aside from bringing some serious indoor jungle vibes to the Hunting for George showroom, Mr Fancy Plants sells at select markets and pop-ups throughout the year. They even offer services such as styling and plant fit outs (permanent or temporary) for spaces such as homes, offices, and everything in between. Just check out the launch of our most recent collection, Welcome Home and you'll see exactly what we mean!

We took ten with the gardening expert herself, Naomi Savio to chat all things green.
1. What did you want to be when you grew up? 
A town planner (I was obsessed with playing Sim City 2000!)
2. What initially prompted you to start Mr Fancy Plants?
Having grown up on a nursery, part of me always wanted to be around plants in some form. Whilst having a career in retail design, I found that I still had time and motivation left over to work on a side project. Mr Fancy Plants was the perfect fit; a combination of my love of plants, nature and interior design.
3. Can you tell us a little about your nursery and what's involved in its upkeep?
We have a small nursery full of various houseplant oddities which we propagate, hire out and sell. During spring/summer we're busy fertilising, watering and propagating. During autumn/winter, things are fairly quiet with the plants and we use this time to work on our infrastructure, building new areas to hold more plants!
4. Indoor plants, especially succulents and cacti are pretty trendy at the moment. Do you have any hot tips for the next big trend? 
In terms of plant trends, indoor plants, succulents and cacti will not go away anytime soon. With increasingly busy lifestyles, low maintenance plants with a defining sculptural feature such as a leaf shape or trialling stem can enhance a space without the burden of upkeep.  Large Cacti and Hoyas are our trend pick.
5. What is your favourite plant at the moment and why?
Rhipsalis Cruciformis: flowering this time of year! They are hardy, have beautiful long tendrils, and add great character to any room!
6. Where do you see yourself and Mr Fancy Plants in 10 years time?
To be totally honest, I have no idea! I will say that as long as we're having fun and people are liking what we grow, we will keep coming back with more weird and wonderful plants!
7. What are the three best (low-maintenance) indoor plants for someone who's had a bad experience or two? 
Swiss cheese plant (Monstera deliciosa)
Zanzibar gem (Zamioculcas zamiifolia)
Snake plant (Sansevieria trifasciata)
8. If you could invite any five celebrities to dinner, who would be on the guest list? 
Susan B. Anthony
Leonardo da Vinci
D.B. Cooper
Kanye West
Coco Chanel
9. What was the last rule you broke?
Self-confessed double-dipper.
10. Do you have any hidden talents?
Year 8 table tennis champion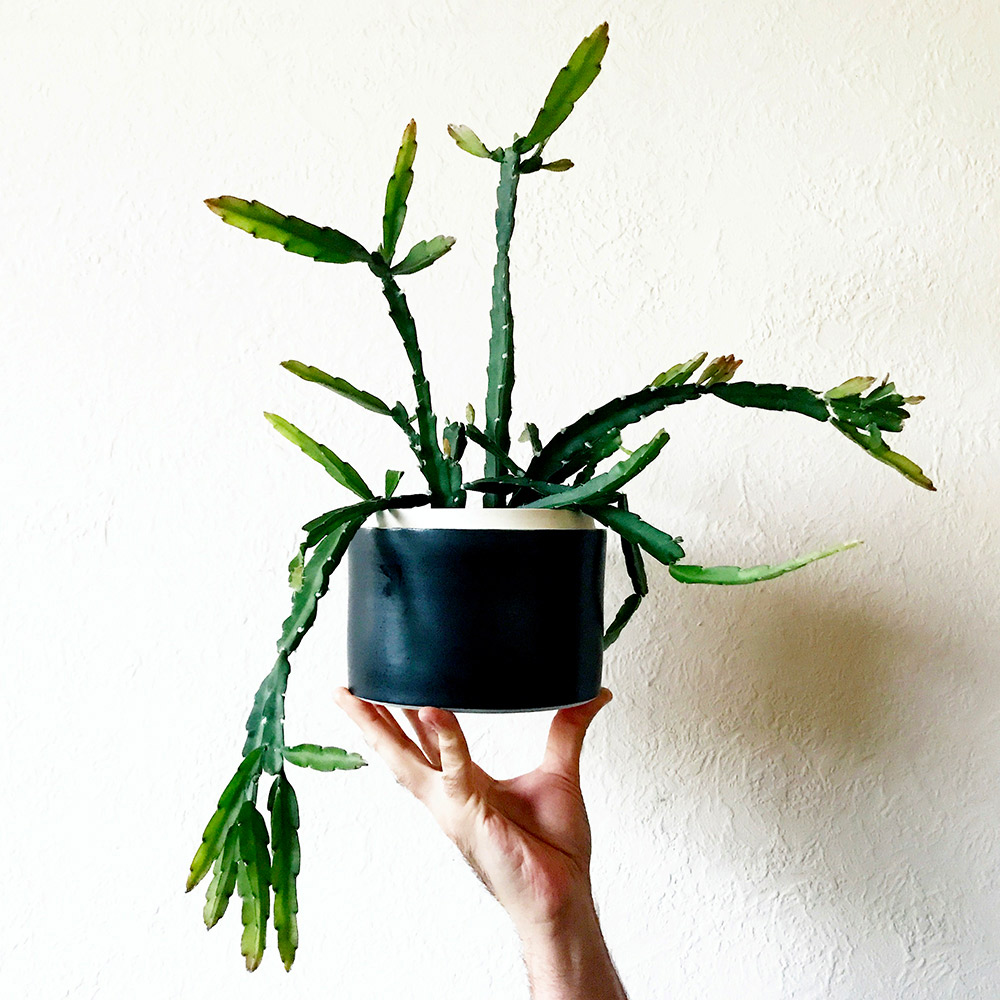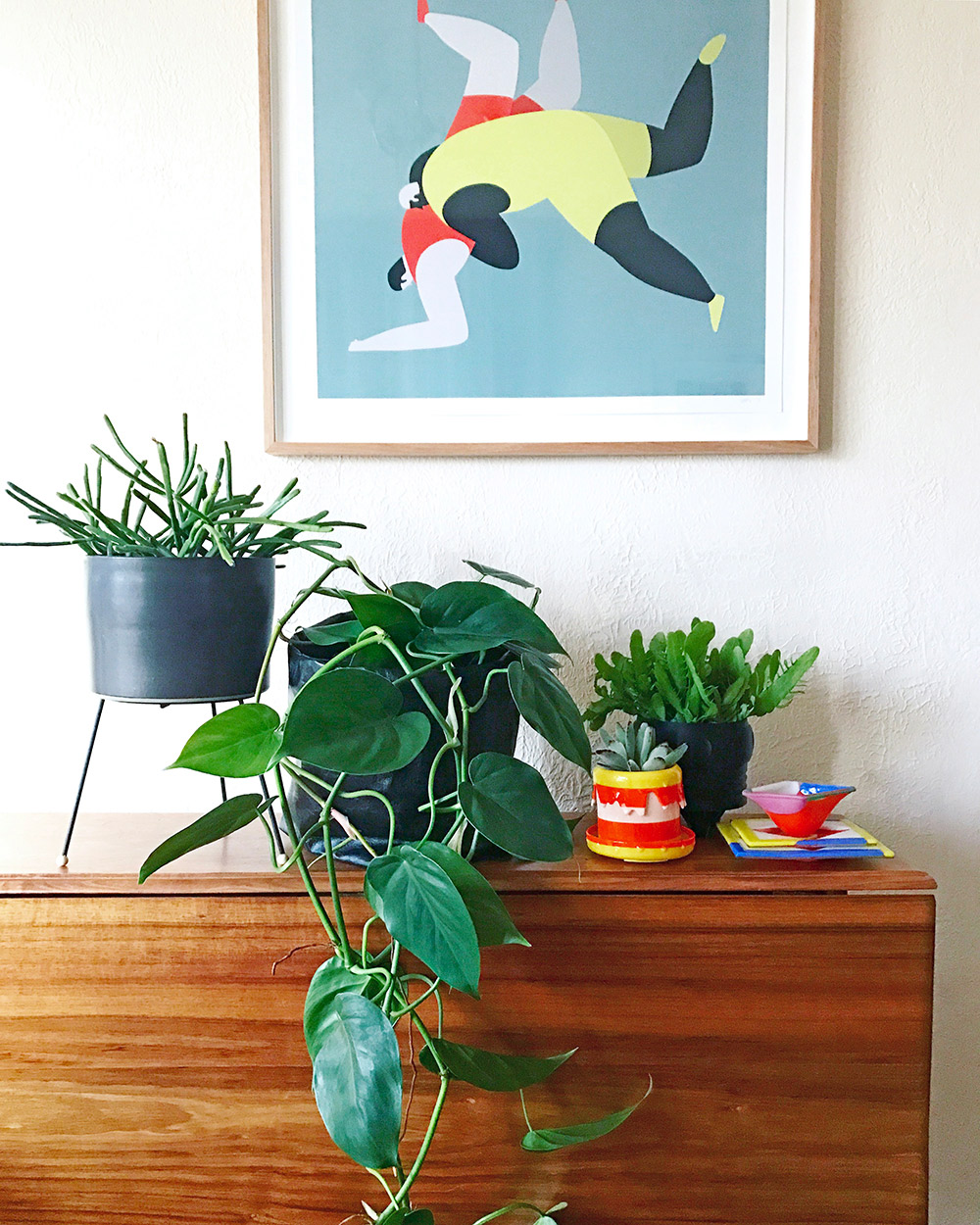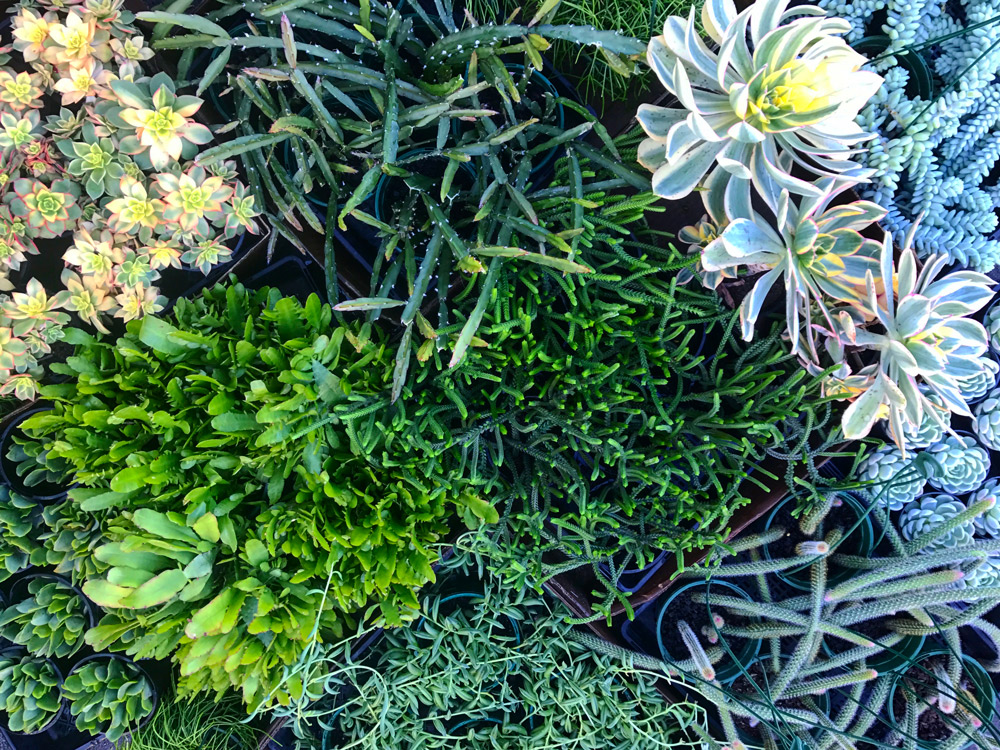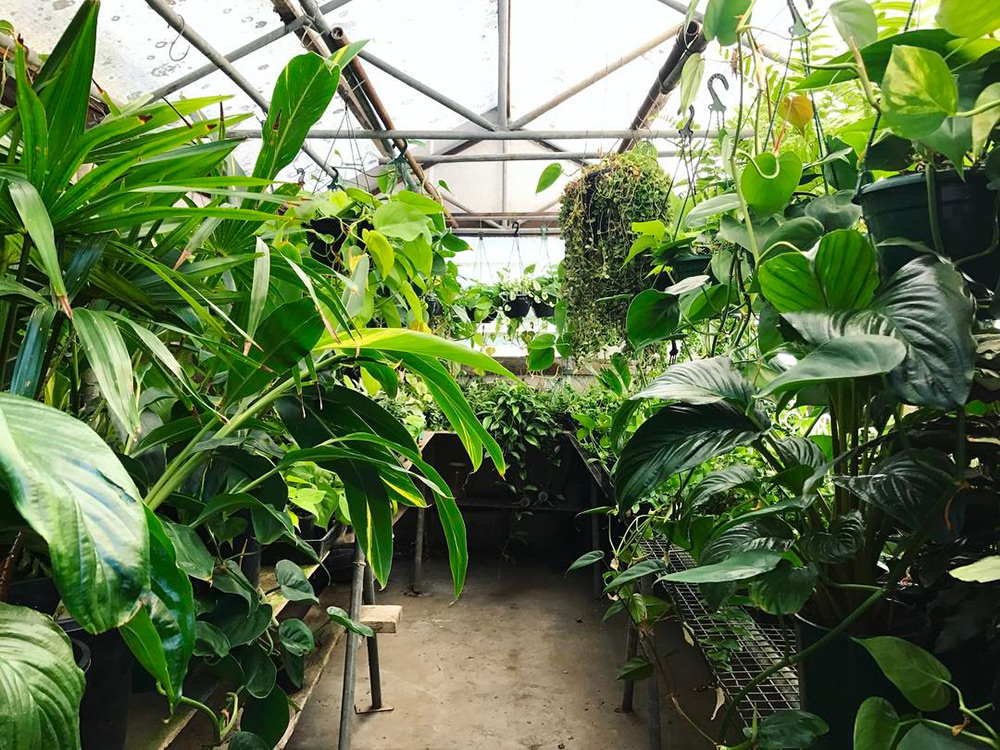 Botanically speaking, we're suckers for something weird and wacky. We crave plants with bizarre personalities and Mr Fancy Plants don't disappoint. Naomi and Dana know their stuff, there's nothing surer. Their approach to gardening is unique and wonderful, an inspiration to anyone wondering what a little greenery could add to their home.
The thing we love most about Mr Fancy Plants is that they stock plants for all levels of expertise. Whether you're an apartment-dwelling succulent-killer with little to no light or a seasoned pro with acres of backyard, this plant-lovin' duo have you covered! We're lucky enough to have a selection of Mr Fancy Plants available to purchase in our Melbourne Showroom, come visit us in Richmond to check out what's on offer!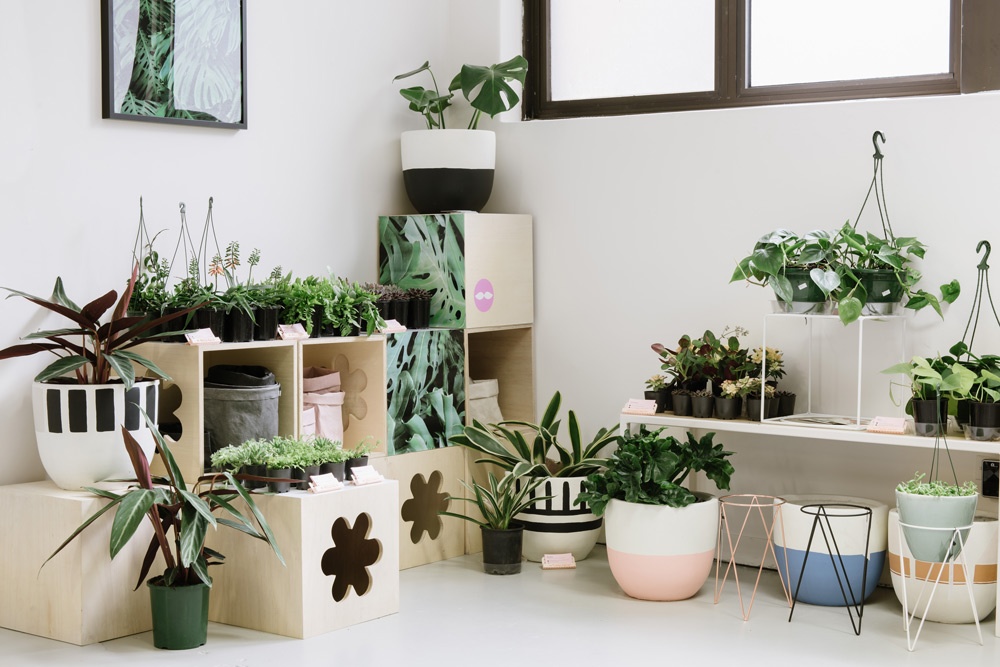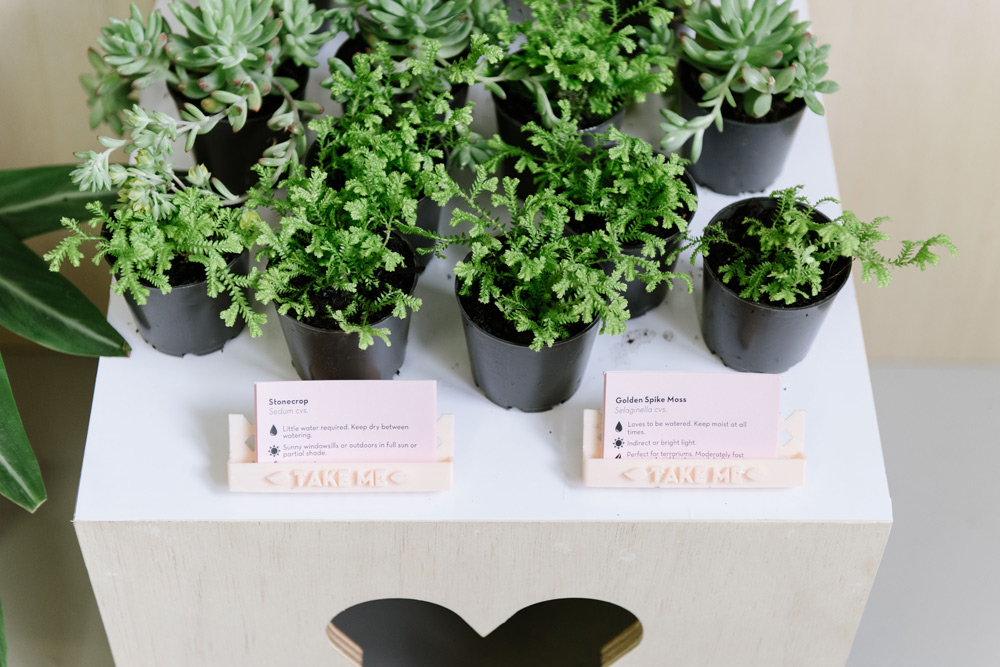 "Music to Make Your Foliage Flourish"
"This is an eclectic journey of some of our favourite tracks from across time and space – we love music and we suspect that our plants do as well." – Naomi
Photography by Hilary Walker.