We're beyond excited about sharing this one with you folks! You are invited to join us as we throw open our doors and celebrate the 2017 Hunting Collective. Featuring our latest collaboration with Melbourne based artist, Rowena Martinich, this is a unique opportunity to see all of Rowena's latest original artworks first hand.
If you want to be the first to view this incredible collection, join us for a drink on Thursday 20 July at the Hunting for George Showroom to help us celebrate the opening of the exhibition! Our doors are open from 12 – 6pm, 31 Wangaratta Street Richmond.
If you can't get down on Thursday, no worries. The entire collection will be available instore and online and the exhibition will be open on the following days:
Exhibition opening hours
Thursday 20th July – 12pm – 6pm
Friday 21st July – 10am – 5pm
Saturday 22nd July – 10am – 5pm
Sunday 23rd July – Closed
Monday 24th July – By Appointment
Tuesday 25th July – By Appointment
Wednesday 26th July – By Appointment
Thursday 27th July – By Appointment
Friday 28th July – 10am – 5pm
Saturday 29th July – 10am – 5pm
Sunday 30th July – Closed
We hope to see you there! Don't forget to RSVP on our Facebook event to be kept in the loop.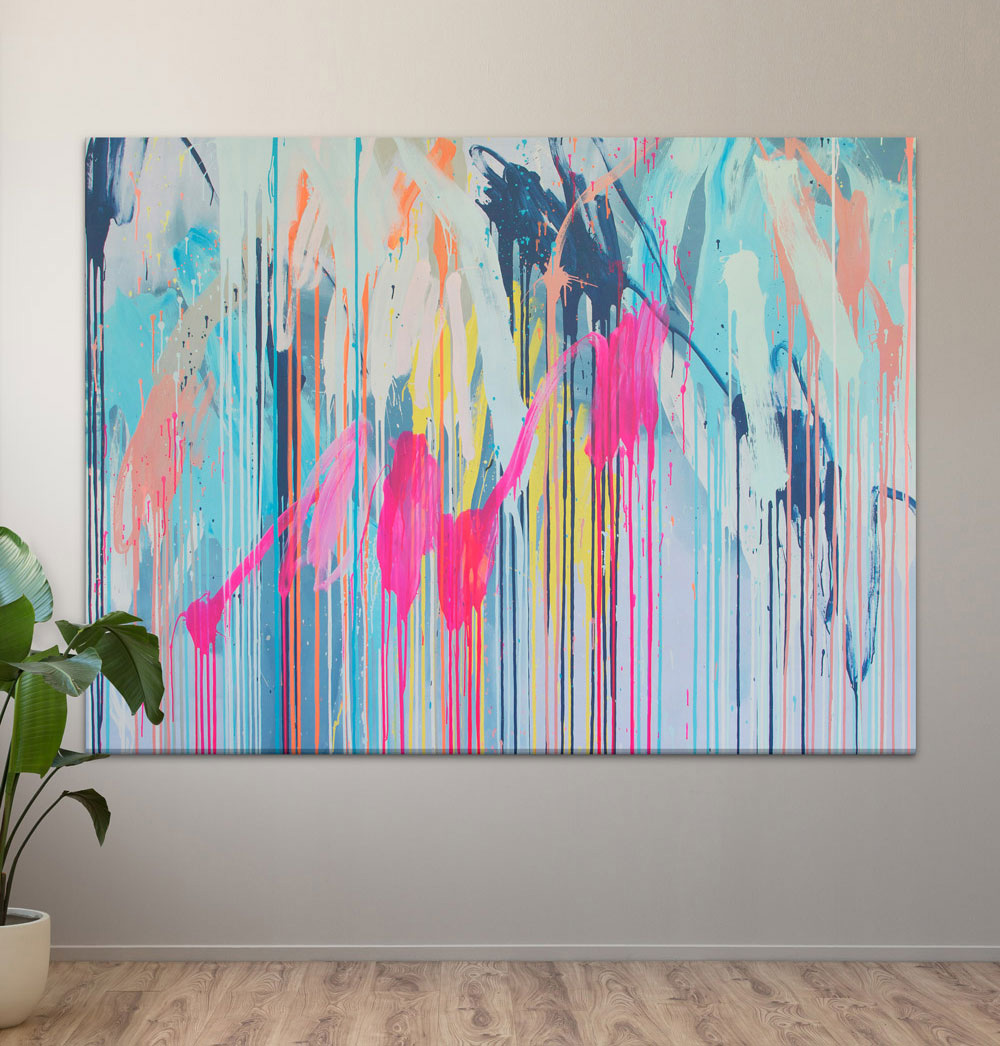 Renowned for her use of radiant colour, Martinich's vibrant abstract expressionist paintings can be seen within a multitude of architectural contexts; embellishing foyers, commercial interiors, entire building facades, transitory spaces as well as invigorating residential interiors.
Through her prolific output Martinich has created recognisable works that have graced many buildings throughout Australia, as well as internationally including major public art projects in Istanbul, Turkey, Xian Yang, China, and residencies and exhibitions in Prato, Italy and Lyon, France. Closer to home, Martinich has injected life and colour into city centres as well as into regional Australia, completing large-scale murals in otherwise isolated communities.
Working as a professional in her field, Martinich has aligned herself with leading brands and has worked collaboratively with companies such as Dulux and Mecca Cosmetica, activating their product through her ability to work with colour. It has also seen her create a line of exclusive products for the National Gallery of Victoria with her husband, artist Geoffrey Carran. Martinich has also collaborated with some of Australia's leading architects to directly inject her distinctive artwork into bespoke architectural applications. She also has a long history curating exhibitions, notably her show 'Fluoresce Studio' at the National Gallery of Victoria at Federation Square.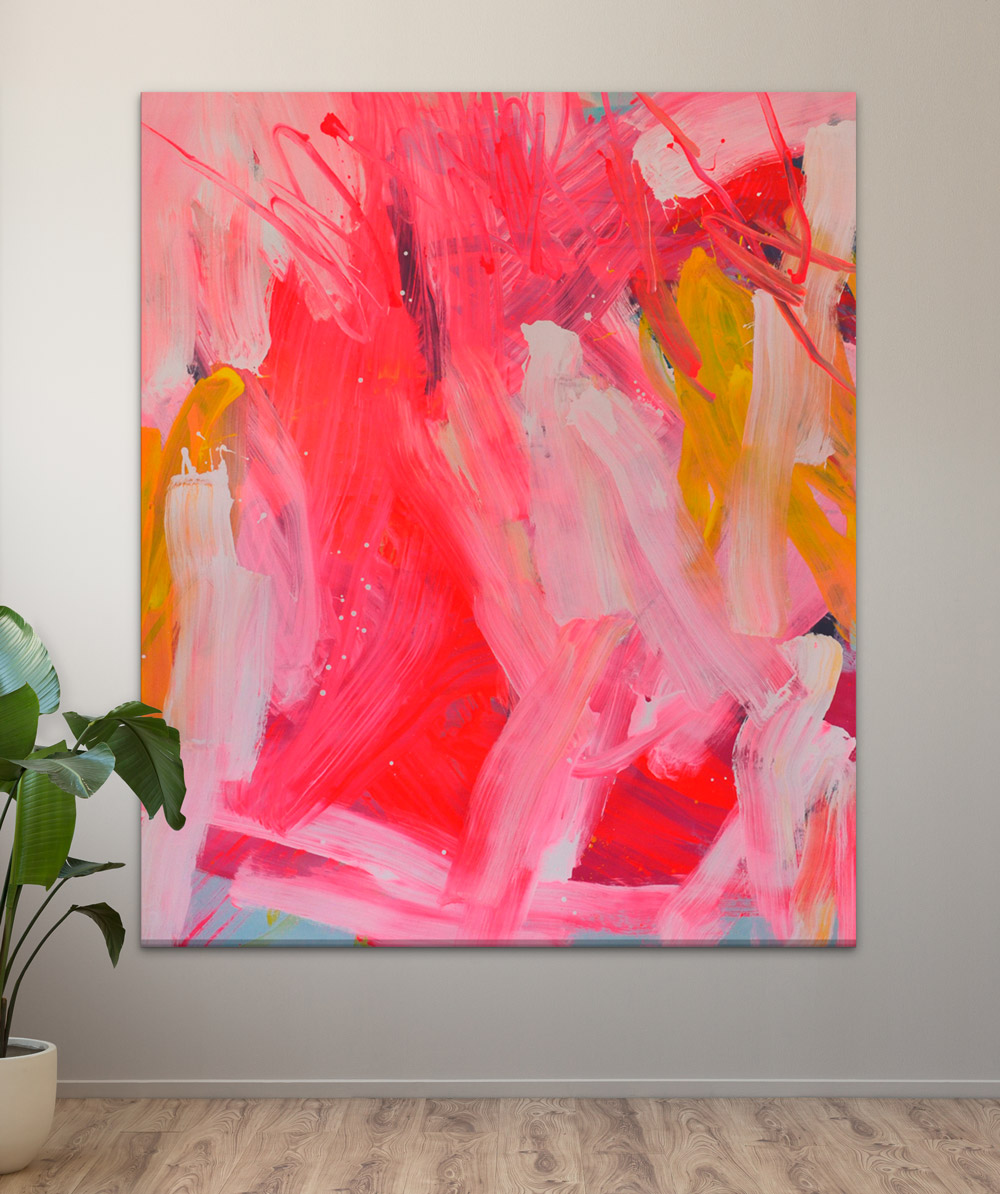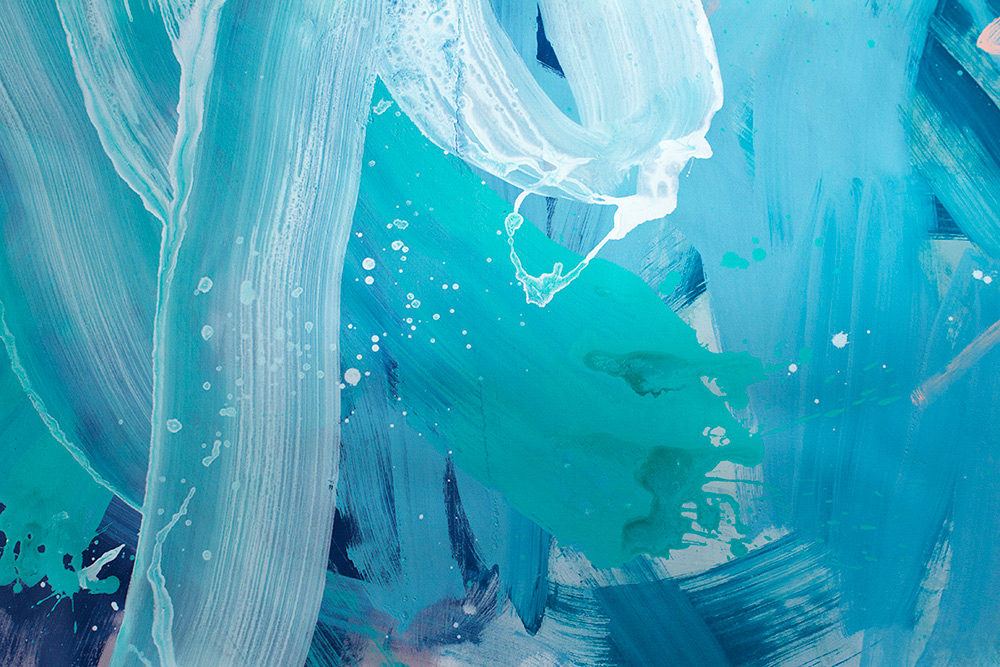 Rowena Martinich Exhibition
July 20th to July 29th, 2017 (opening drinks Thursday July 20th, from 12pm)
Hunting for George Showroom, 31 Wangaratta Street, Richmond, Melbourne
This exhibition is generously sponsored by our good friends at Balter Brewing Company, Capi Sparkling, Four Pillars Gin and Innocent Bystander.