Our Melbourne Showroom is open to view the 2016 Hunting Collective exhibition. All clocks will be available via Online Auction that closes Friday 9 September.
Come and view the clocks in person at the Hunting for George showroom:
Friday 2 September : 12-6
Saturday 3 September: 10-5
31 Wangaratta Street
Richmond, Victoria, Australia
The clocks will only be available to view at these times, be sure not to miss out on this incredible exhibition.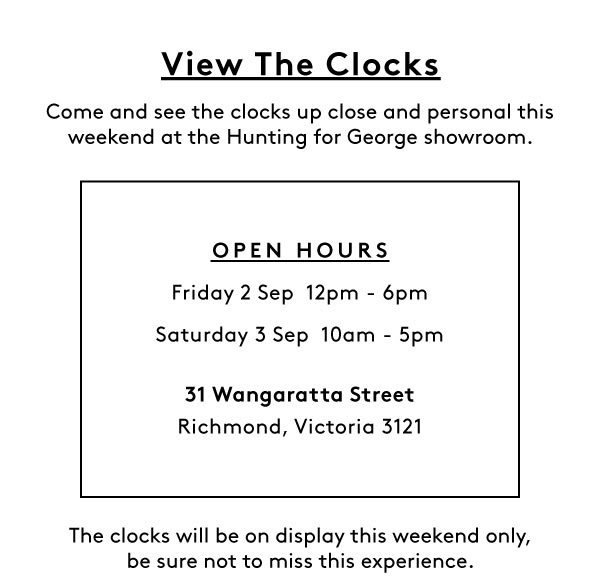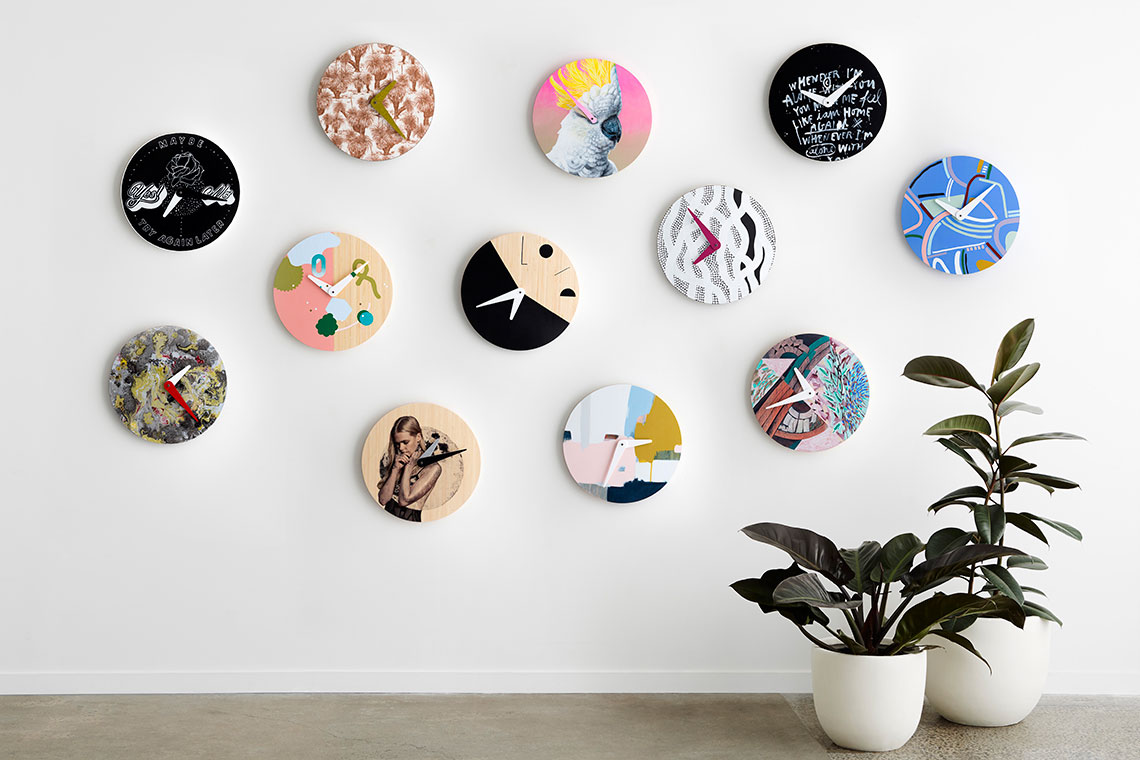 From left to right: Cam Stynes, Leona Fietz, Beci Orpin, Sara Hingle, Ren Pidgeon and Georgia Harvey, Bobby Clarke, Geoffrey Carran, Sarah Kelk, Otis Carey, Amy Wright, Nathan Johnson and Andrea Shaw.