Mavis House designed by Altereco Design is a transformation and renovation of a post war brick house into an expansive family home situated in Yarraville. The brief was to redesign the existing home for additional space that would accommodate the needs of the client's family. The contemporary and minimal makeover celebrates family life and carefully considers the history of the site and its environmental impact on its surrounding context. Let's go inside…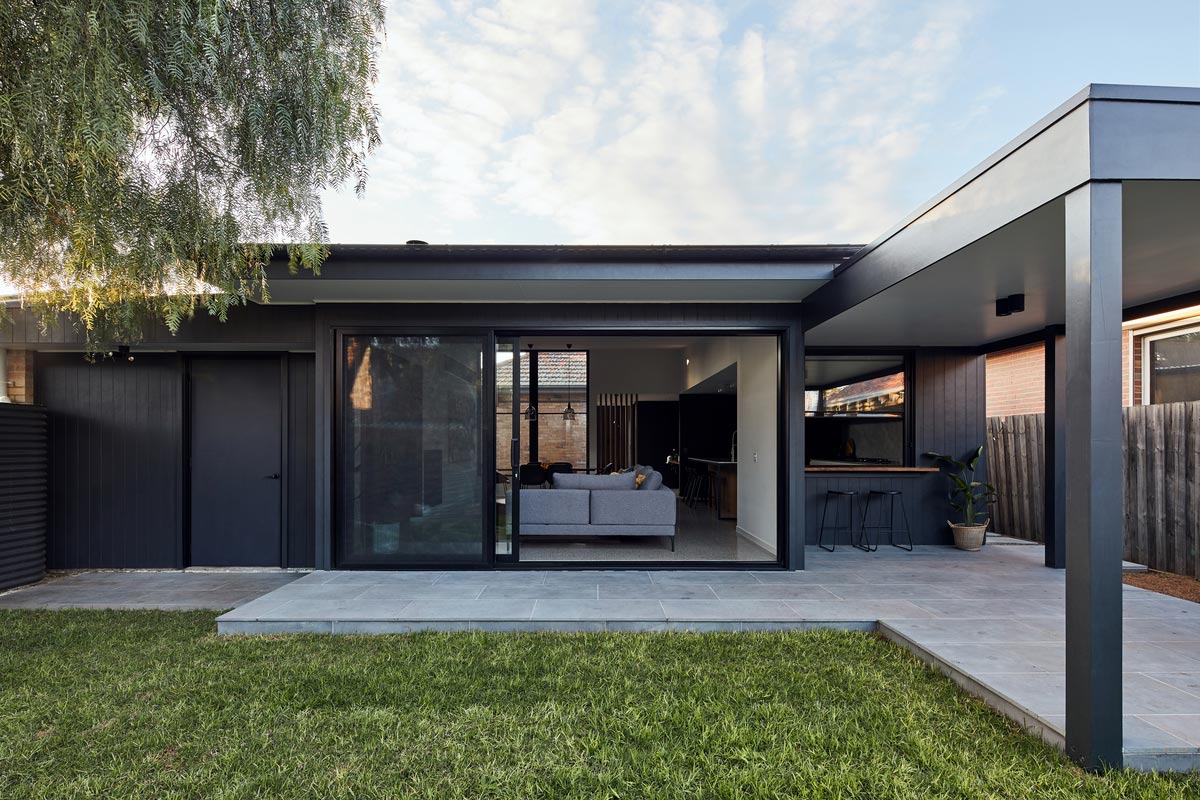 The renovation focused on providing some of the modern comforts including a walk in robe and ensuite to the master bedroom, a multi-purpose room and a renovated bathroom. The context of the existing home allowed these needs to be easily met with some internal wall alterations.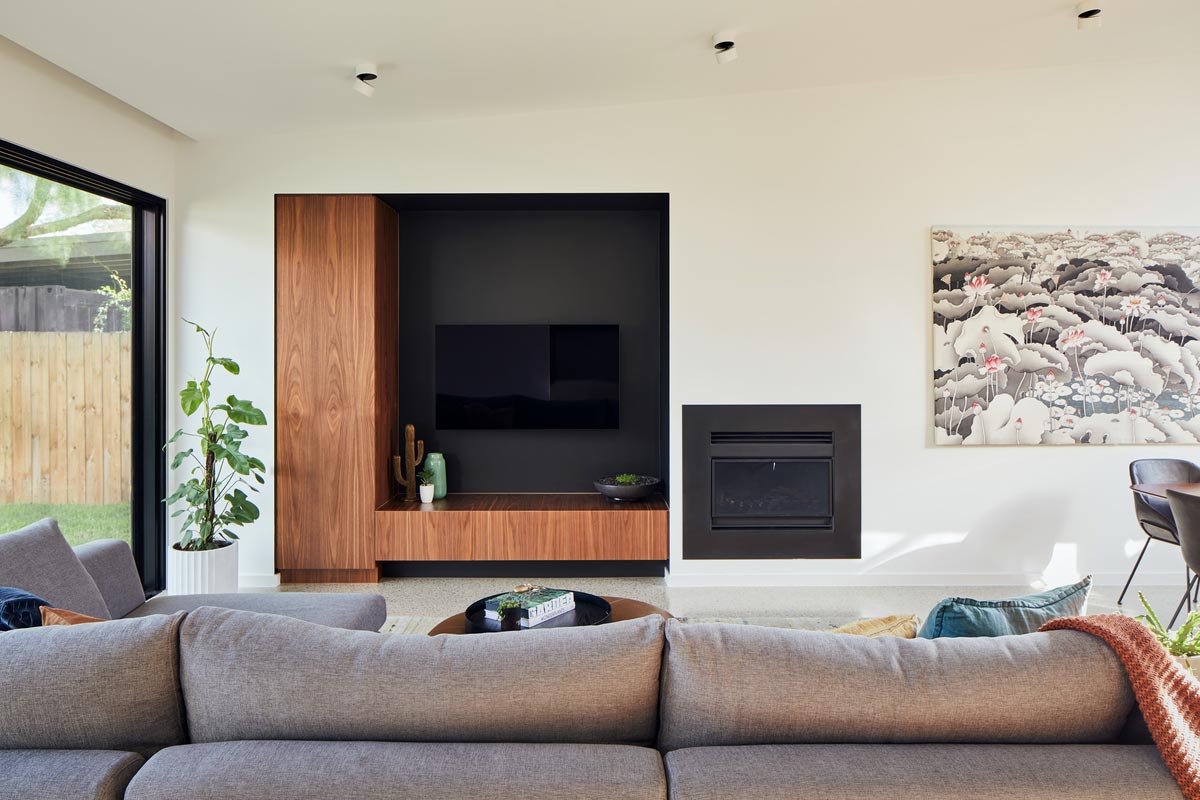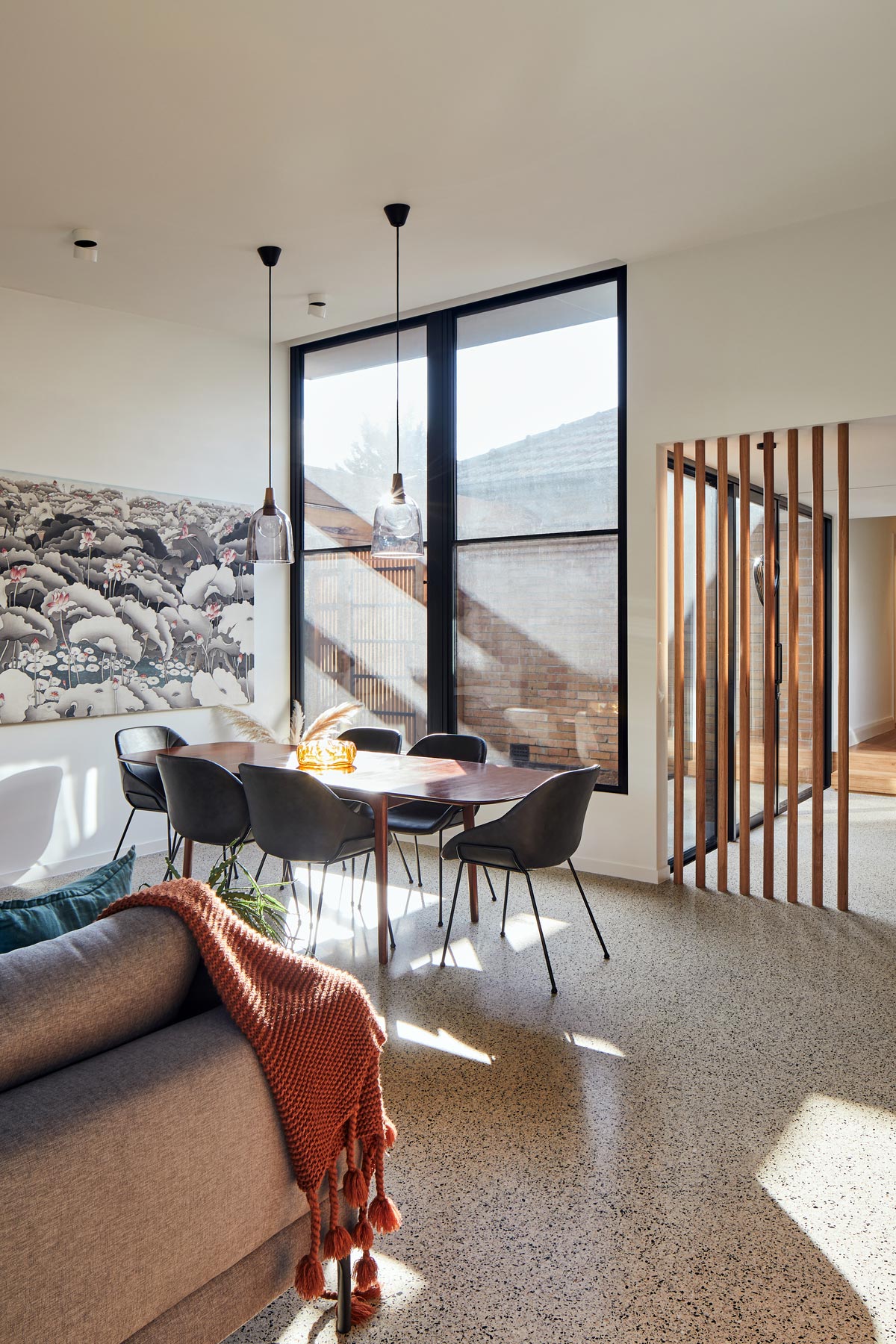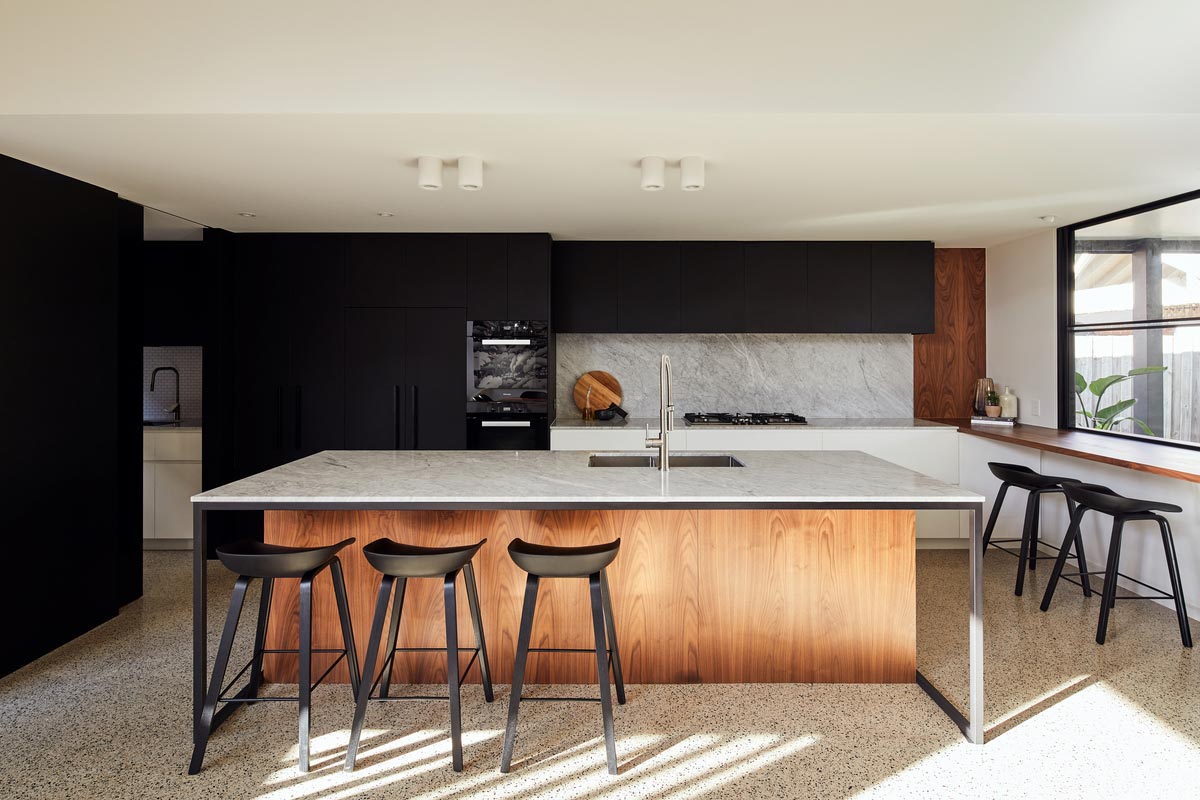 "In addition to the modifications to the existing home the client really wanted an open kitchen living dining zone. This space needed to be light and bright with a strong connection to the outdoor space and privacy from their neighbours. Finally the client wanted a passive design to reduce the need for heating and cooling, and a focus on energy efficiency. This is what inspired the new addition and contributed so much to its overall success." – Altereco Design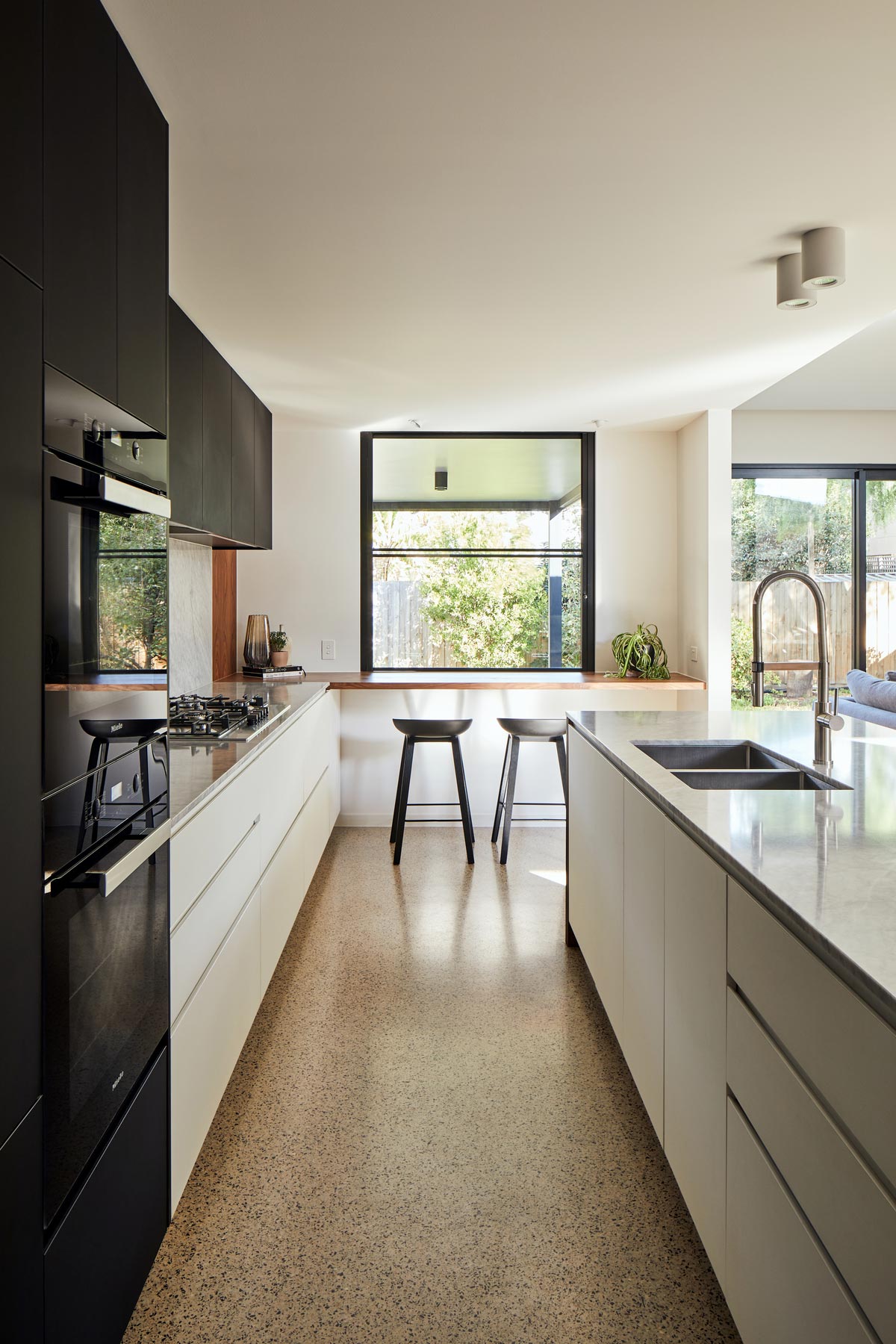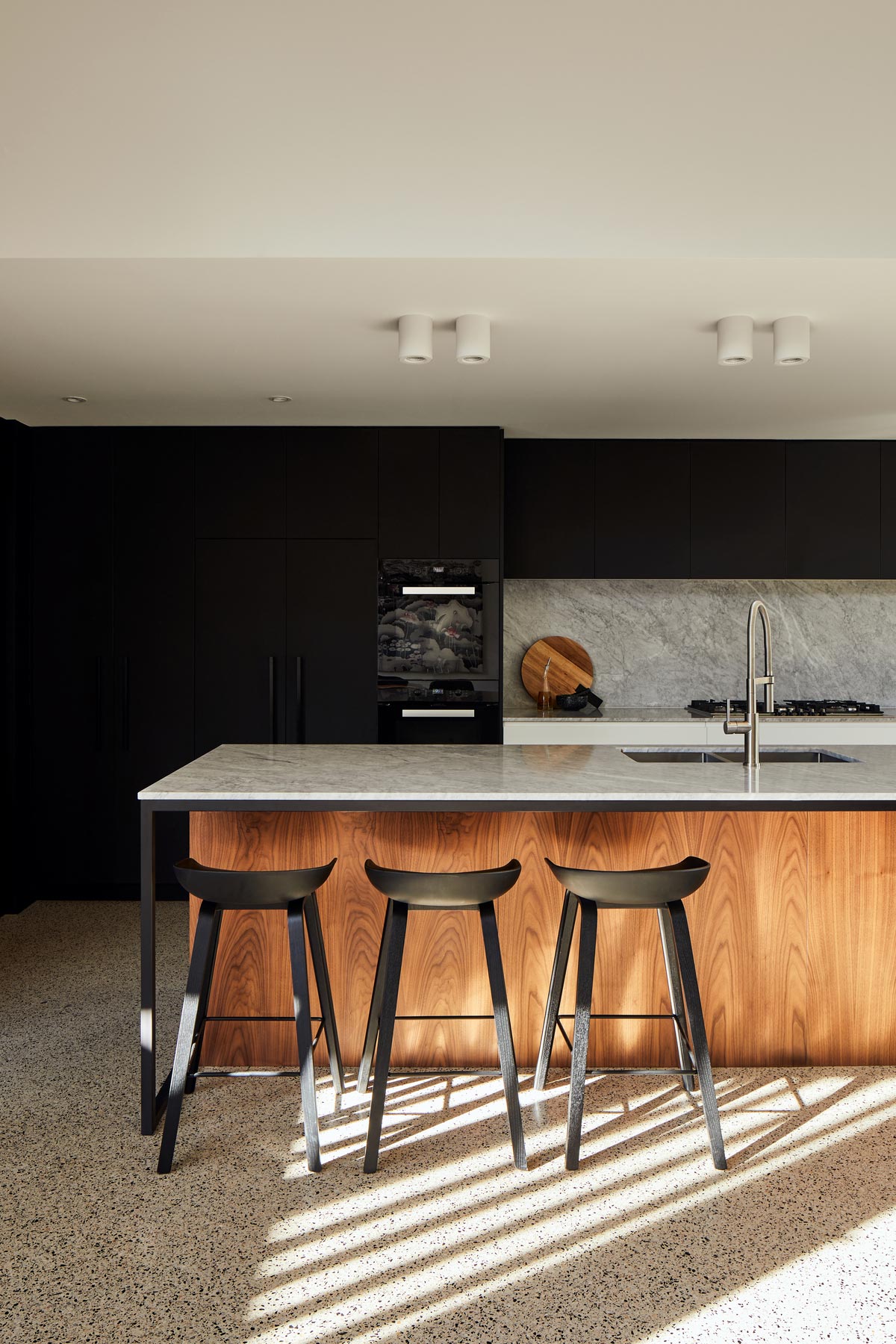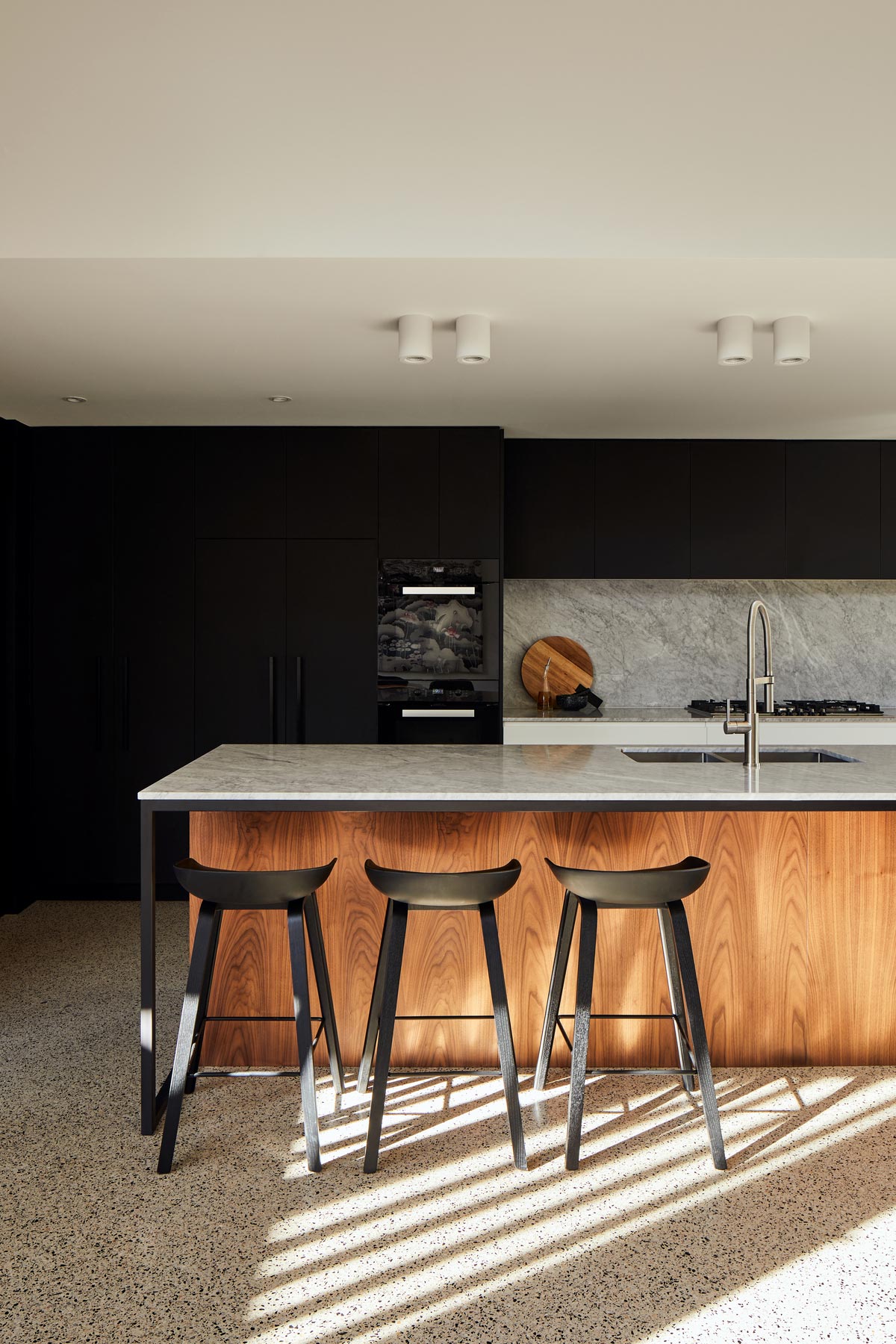 A restrained, natural material palette of solid timber details, dowel battened screening, and fine handcrafted joinery elements in the living and kitchen create warm and inviting interiors that offer a sense of being in and surrounded by the natural world. This also signifies the meeting of classic and contemporary that allows for a welcoming series of spaces with robust and practical seamlessness.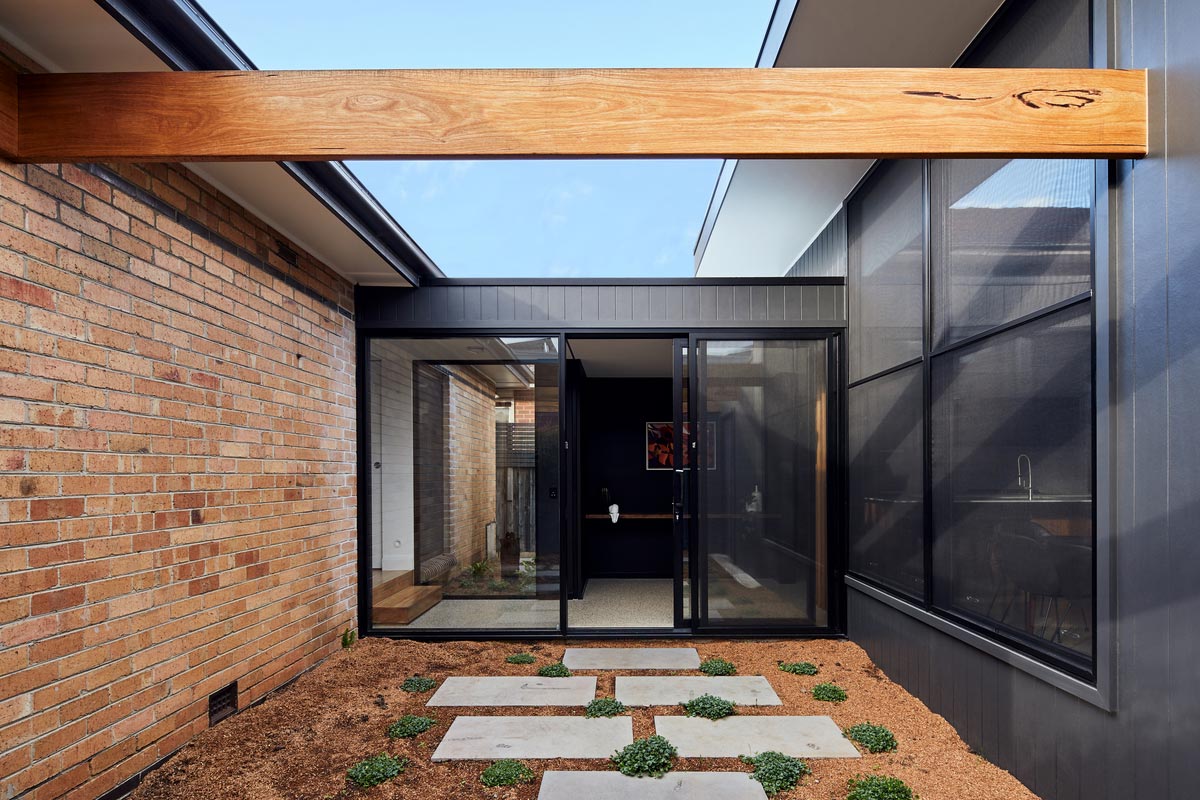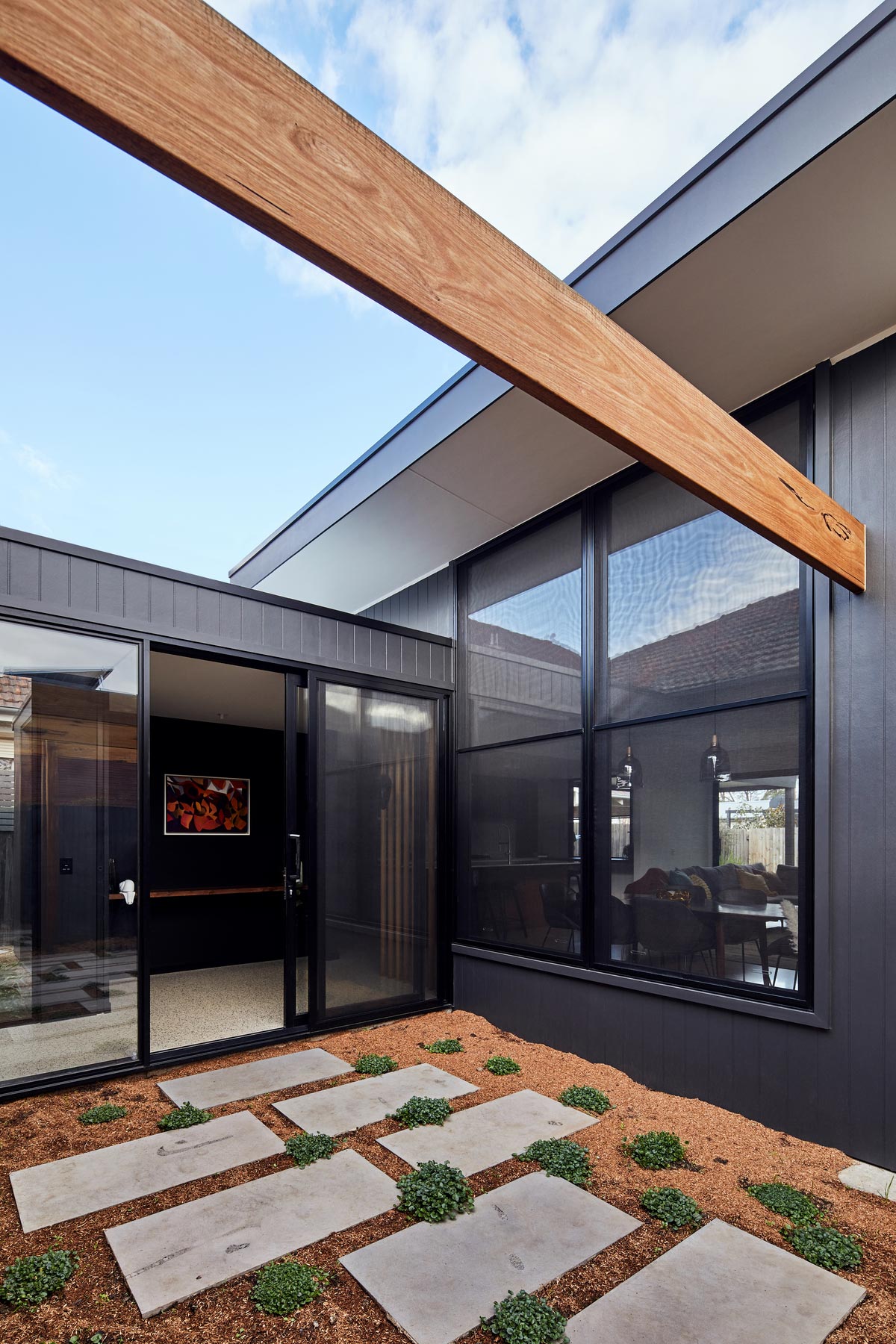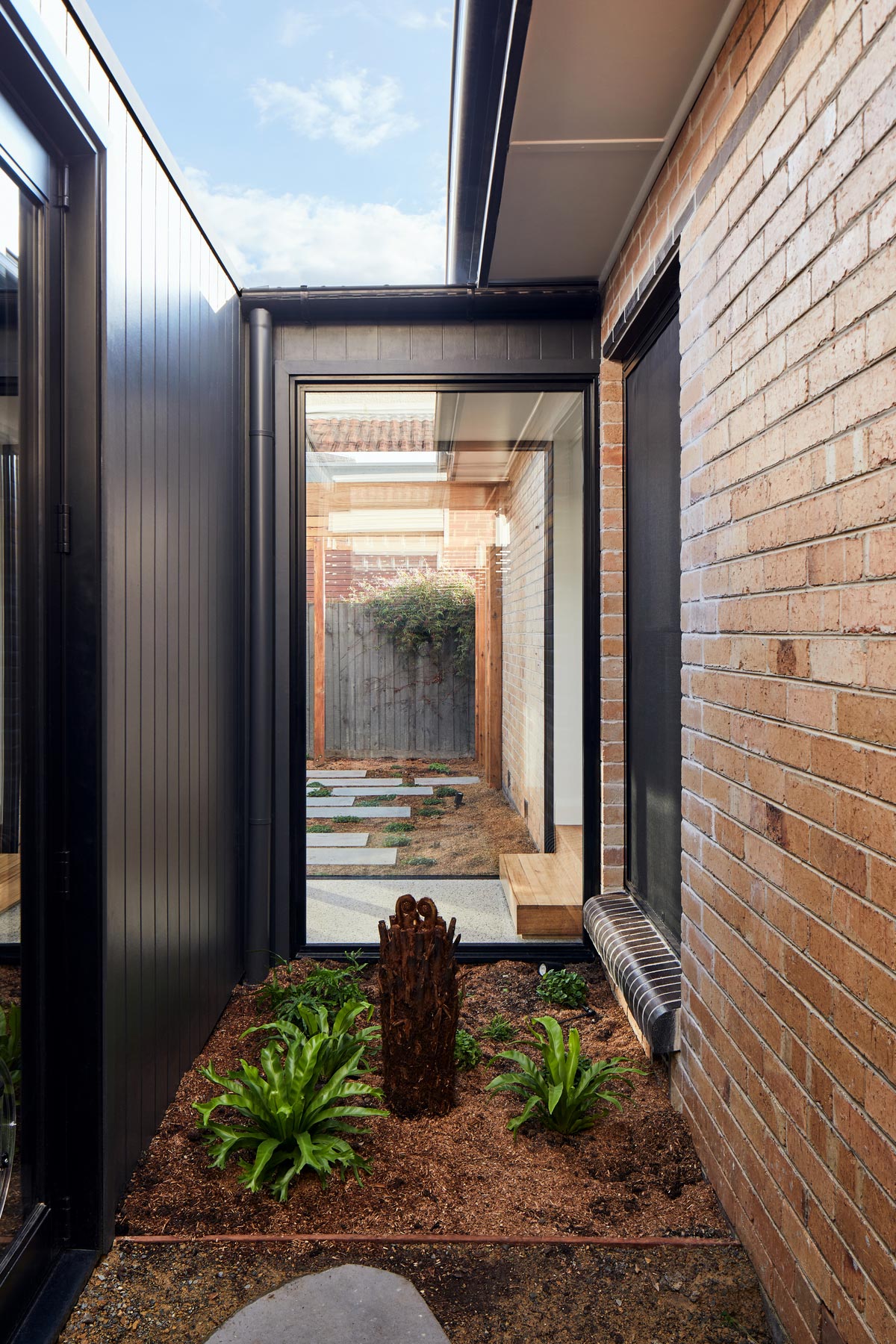 "The design was based around the existing post war, brick veneer home which was in great condition. This original portion of the home houses the bedrooms/sleeping areas. The modern extension to the rear touches the existing home lightly bringing the outside in. With expanses of glass and a Skillion roof reaching north the light in the space is pretty special. The separation between the old and new buildings allows for garden space in between, creating a sense of being surrounded by green." – Altereco Design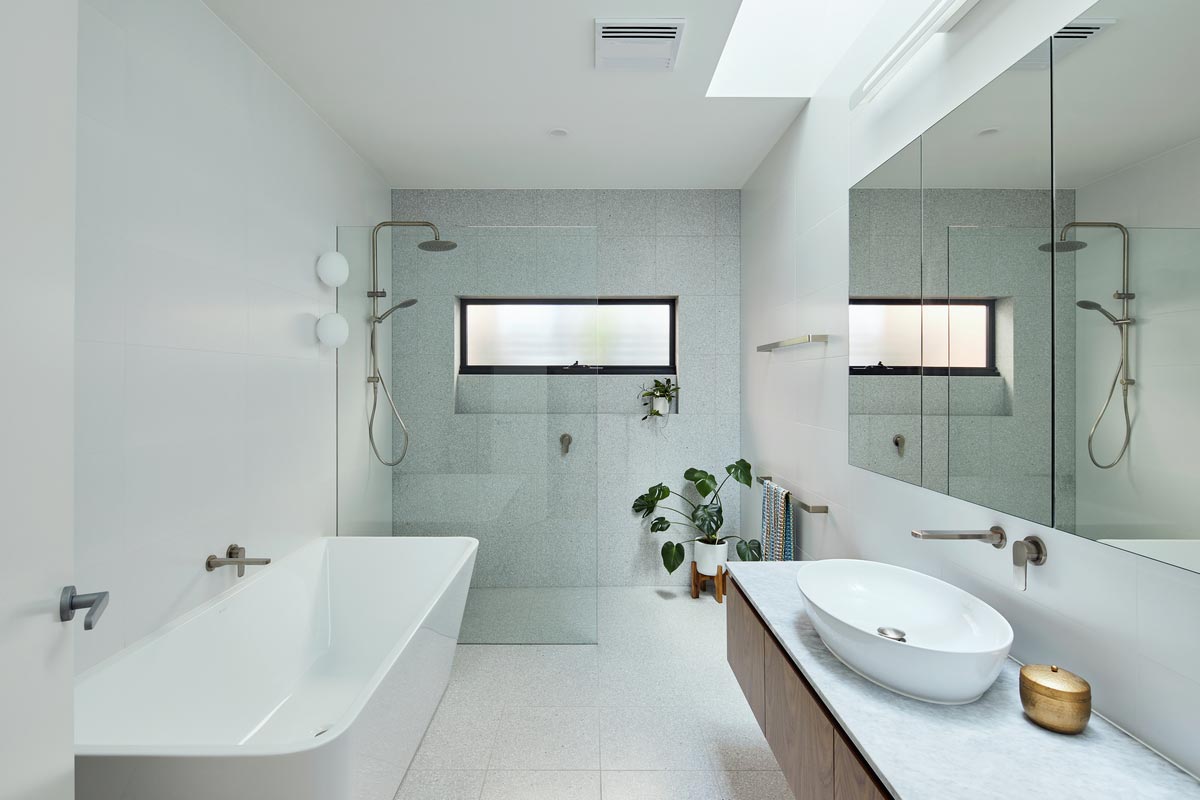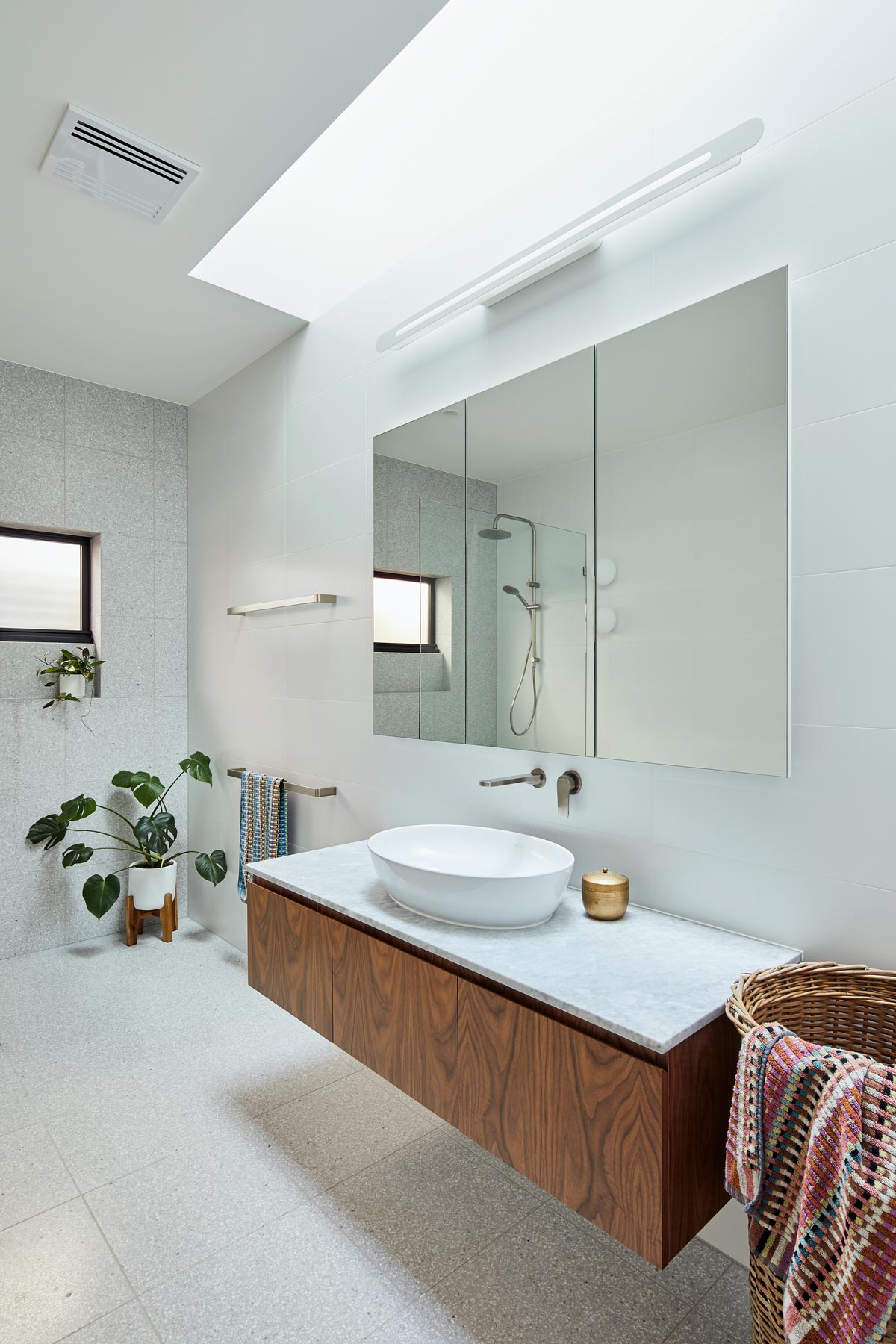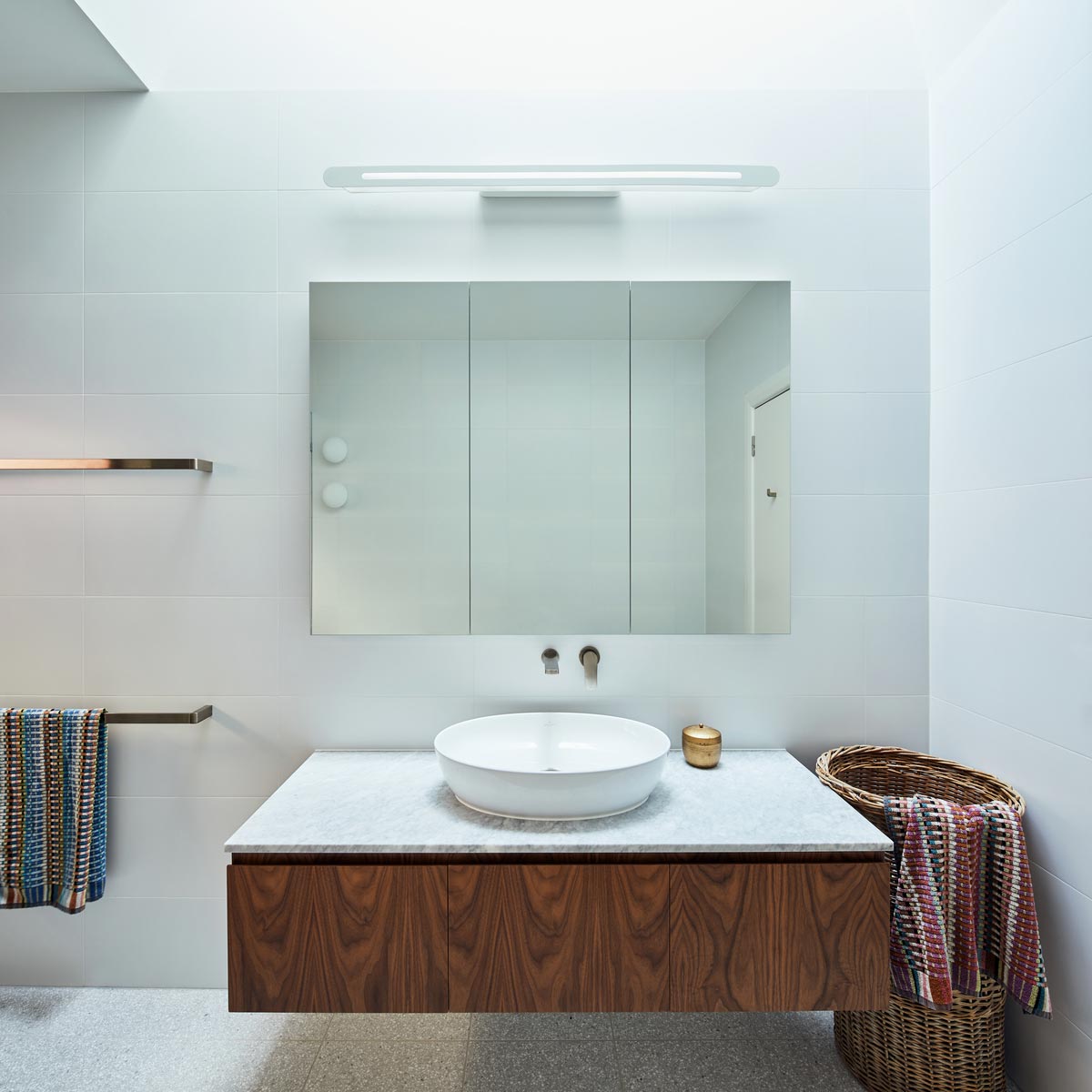 Solar panels and double glazing were added throughout the existing building fabric that significantly enhanced the insulation and overall comfort of the home. An eave has been carefully considered and to provide shading in the hot summer months to prevent overheating or reliance on air conditioning. The windows also open from the bottom up, bringing the outdoors in and allowing natural cross ventilation through the living zone.
House Project: Mavis House
Architect: Altereco Design
Location: Yarraville, Australia
Type: Renovation
Photographer: Jade Cantwell