Utz-Sanby Architects is an award winning practice that has focused on delivering high quality residential projects since 1994 and has gained a reputation for delivering great design, service and buildings.They are passionate about providing designs that enhance the lives of their clients, resulting in positive change to how they live; and they believe that good architecture should enrich the rituals of daily life and the way we interact with our surroundings. We took some time out with Directors Kristin and Duncan and here's what they had to say…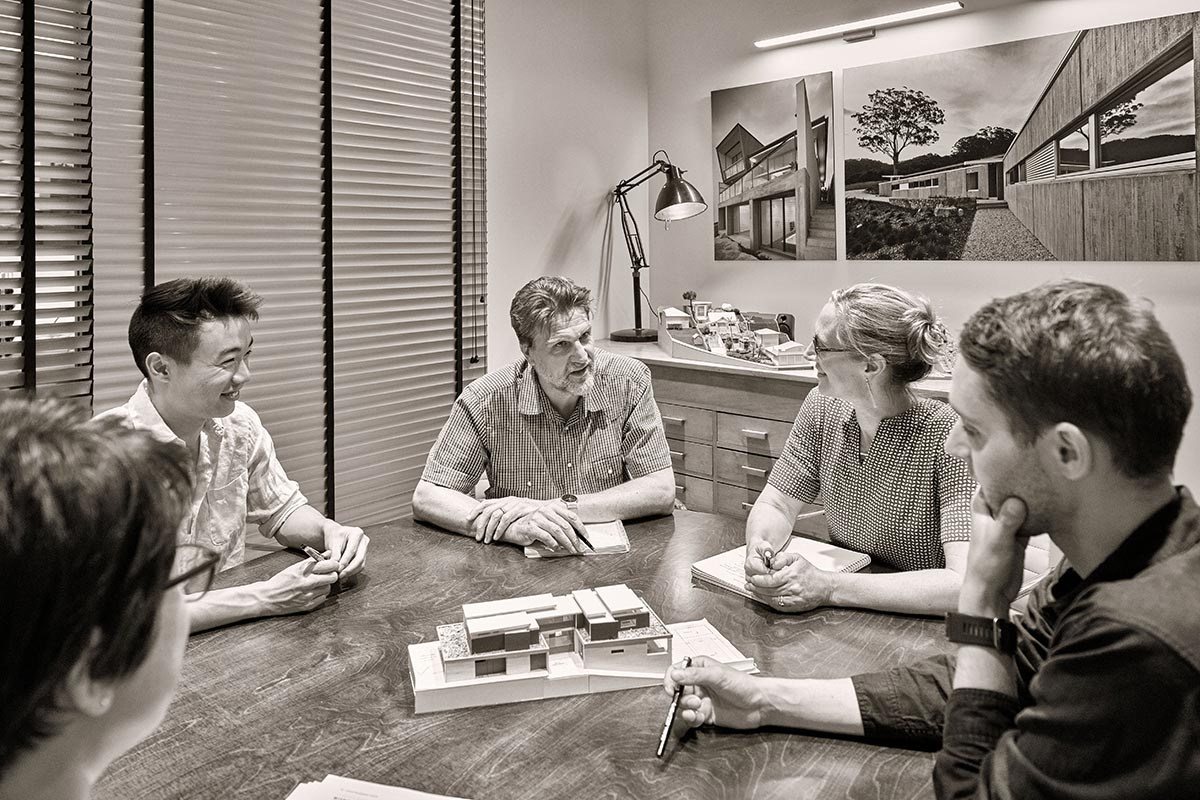 George Takes Twelve
1. Pleasantries first… Tell us about who you are and what you do?
We are the owners and directors of Utz Sanby Architects, Kristin Utz and Duncan Sanby.
We are partners in life and work and have successfully collaborated with a talented team of young architects, graduates and builders to complete over 120 projects, primarily in the residential sector.
2. When I was growing up I wanted to be….
Kristin: Once I understood what architects actually did, I was attracted to the idea of doing something creative combined with the practicality of building and making. The profession of architecture offers a combination of art, history, science and the humanities that appealed to both of us – all be it from opposite ends of the world.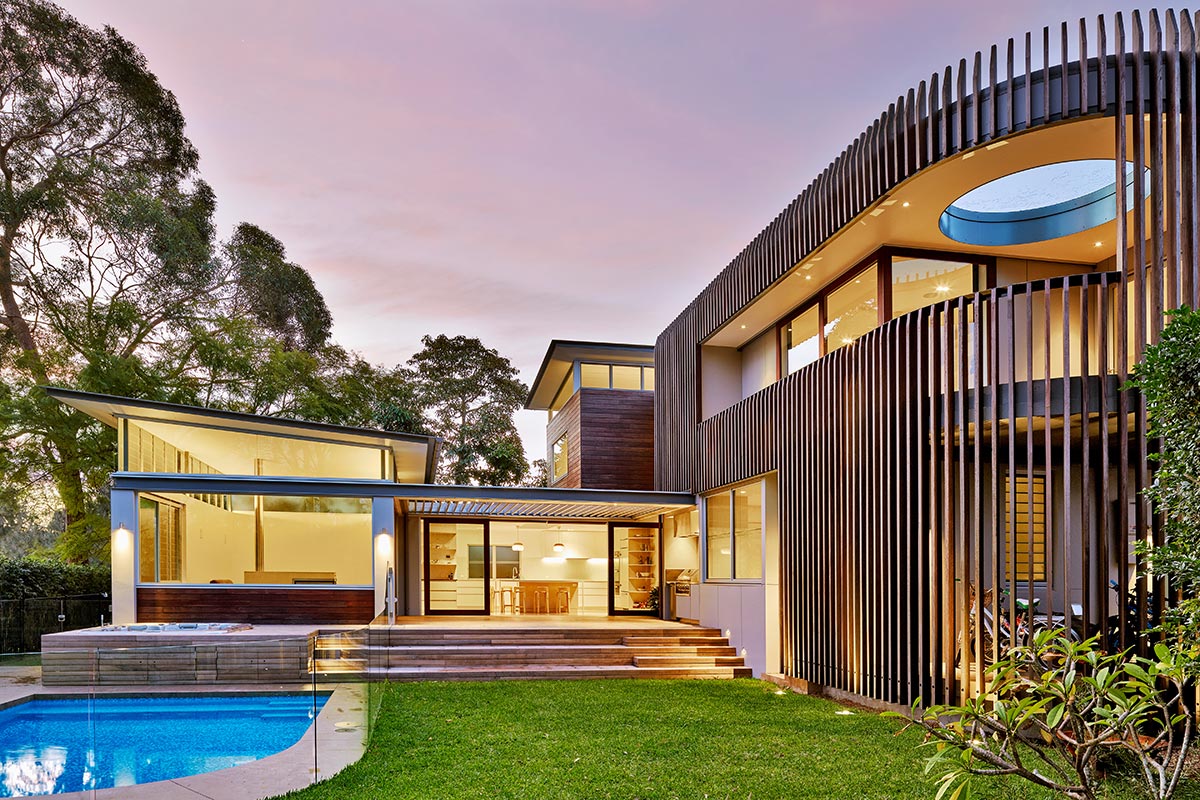 3. What is the best piece of advice you've ever received?
Kristin: Think of others before yourself. Being able to put our egos aside and concentrate on the needs of our clients, staff and collaborators has helped us build a productive and fulfilling practice and form great working relationships.
Duncan: "To thine own self be true" was my school motto and I've always thought it was a pretty good life lesson.
4. What's been your favourite project so far?
Every project takes a small piece of you with it, which is why it is often difficult to part from them at the end. For this reason the homes we have built for ourselves are closest to our hearts. We have lived in three of our own designs and there will probably be a few more ! We get to understand the process from both perspectives – as client and architect (but in this case- we have the final say!)
5. What's the most treasured belonging/item in your own home?
Our house is classic Sydney School, designed by Peter Johnson in the early 1960s with a Utz Sanby addition and make-over. It is surrounded by serene bushland and is such a sanctuary for our family. All our furniture and art works perfectly and it has always felt as if we were meant to be living here.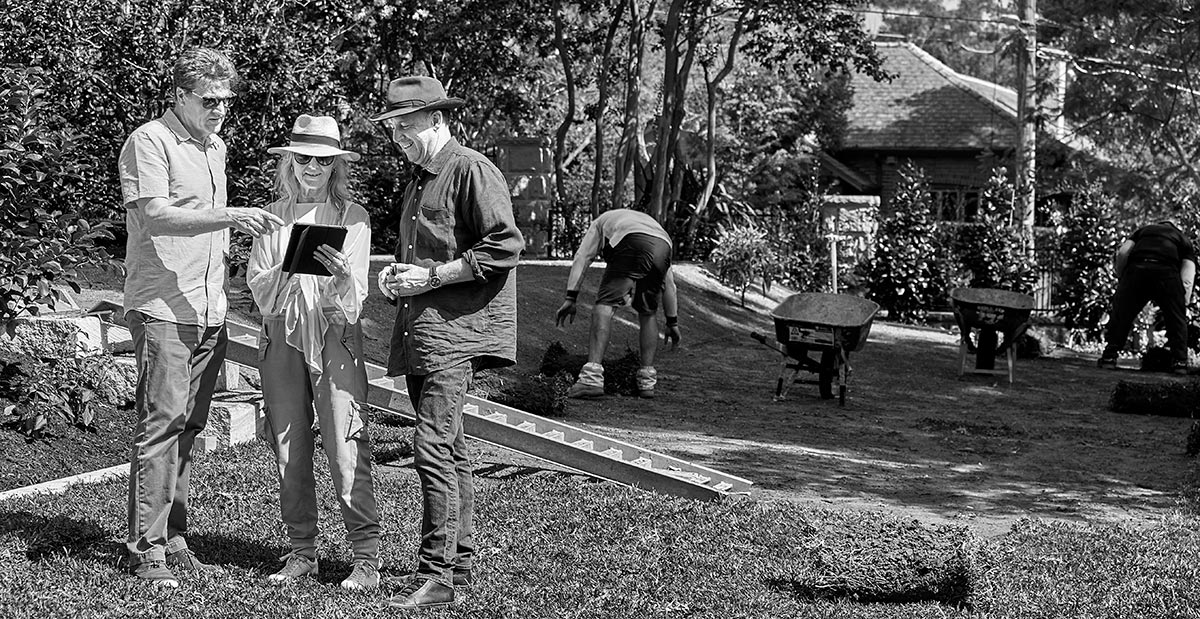 6. What's the most impressive party trick you can muster?
Kristin: Doing the cooking – Catering for large numbers and dinner parties comes pretty easily to me. I grew up in a large family who love to cook and entertain. I have a Cordon Bleu and ran my own catering business whilst studying at uni and employed many of my friends to help behind the bar or as waiters.
Duncan: Cleaning up afterwards
7. Are there any architectural trends you are excited about?
We are excited about the profession becoming more inclusive and moving away from celebrating the individual, towards recognising the collaborative way to how we practice. This can be seen across all scales of building from individual houses to more complex projects, urban design and planning cities to solving problems at a global level such as housing affordability, transport and climate change.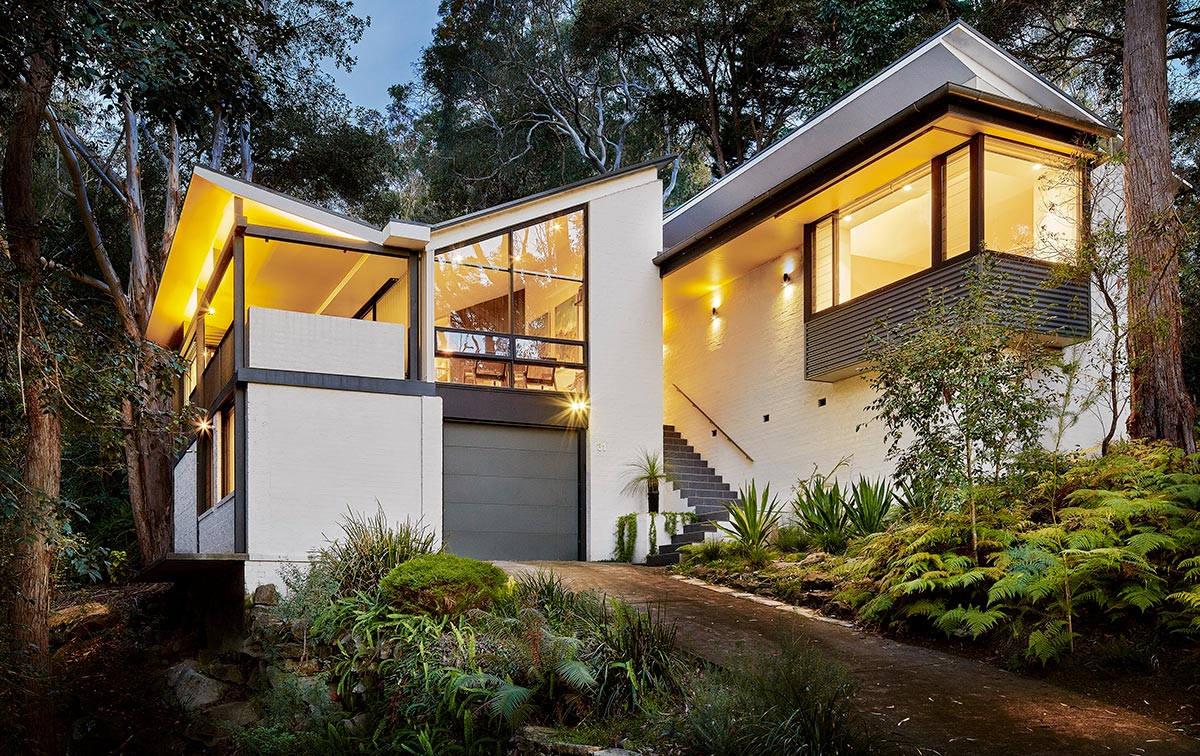 8. What advice would you give to someone wanting to become an architect?
It is a very broad profession and there are many opportunities and avenues to explore. It takes time to become a good designer and understand the complex process of delivering architectural services. The path may not be direct or clear at the beginning but is well worth pursuing because there are a myriad of places you may end up, tailored to your talents and interests.
9. What's one thing people may not know about you?
We have many other individual and shared interests outside of architecture, for Duncan it is competitive soccer, building things and music, for me it is yoga, hiking and cooking. I believe that the pursuit of individual passions, outside of family and work helps maintain our relationship and is important for our mental health and well-being. Running a business with your partner can be intense so we work hard to keep our work and home lives separate.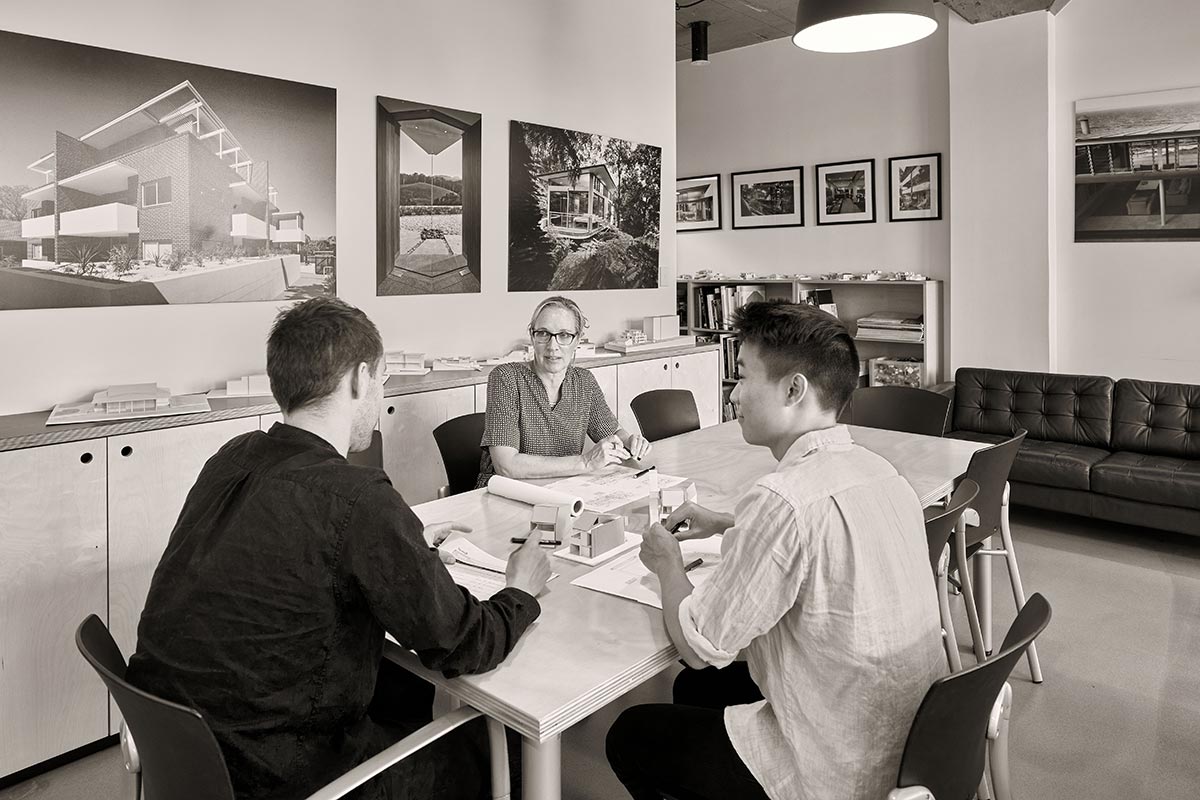 10. You've got a week off, where are you going?
I am meant to be in Berlin right now, then on to Prague and Paris traveling with my son and two dear friends who are based in Europe – Sadly Covid 19 has put an end to those plans. My next week off will be a staycation but I'm really looking forward to it.
11. What is your favourite way to get the creative juices flowing?
Kristin: I find teaching is a great way to inspire me. I love the way it challenges me to think and communicate clearly. I love attending the lectures, being around students who are at the beginning of their journey and being a part of their education and learning process. I have been a tutor in the 1st and 3rd year studios at University of Sydney for the past 4 years.
Duncan: Traveling and visiting buildings, galleries and museums when I am relaxed and on holiday. Also having the office to myself while listening to Radiohead.
12. Favourite architectural style from a bygone era?
International Modernism starting with Le Corbusier and Mies Van der Rohe. The chapel at Ronchamp and the Barcelona Pavilion both made a deep impression on us as young graduates of Architecture. These buildings demonstrate bravery to discard the past, experiment with new forms, embrace new technology and an intrinsic understanding of how we experience and inhabit space. They proved that architecture can be transformative.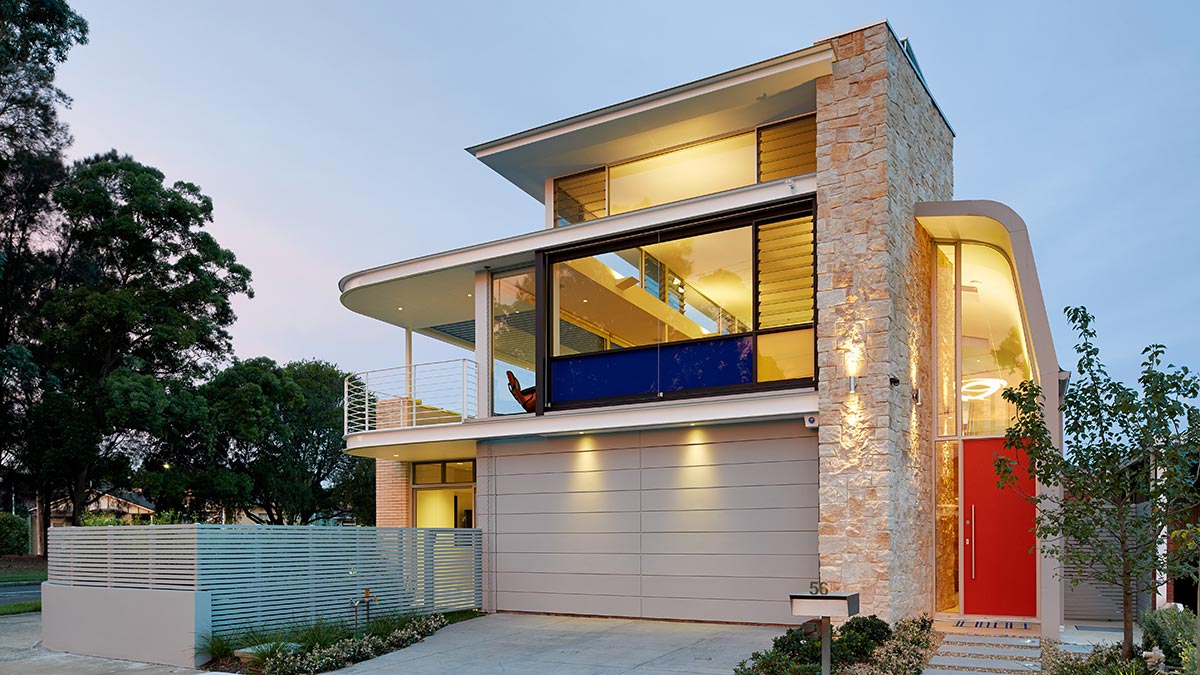 Meet the Architect Radio
"Utz Sanby Radio"
"Music has always been the backdrop for our working day and is a great way of sharing interests and discovering new things. If Duncan made the playlist it would be all Radiohead- he is a devoted fan. " – Kristin
Where to find them
Name/s: Kristin Utz and Duncan Sanby
Business Name: Utz Sanby Architects
Job Title: Directors
Website: www.utzsanby.com
Instagram: @utzsanby
Facebook: www.facebook.com/utzsanbyarchitects
Pinterest: www.pinterest.com.au/utzsanby/
Photography by Marian Riabic, Ray Clarke, Bart Maiorana, Eric Sierens