PR House designed by Architects Ink is a contemporary reinterpretation of an old 1960's beach shack in Adelaide. The new build is a new two-storey beach house with a bold architectural form and strong textures, making use of natural, sturdy, and low maintenance materials to maintain a 'shack' feel as emphasised by the client. This unique beach house serves as a weekender home for a young family of four, who travel from their Adelaide base as often as they possibly can. Shall we go inside?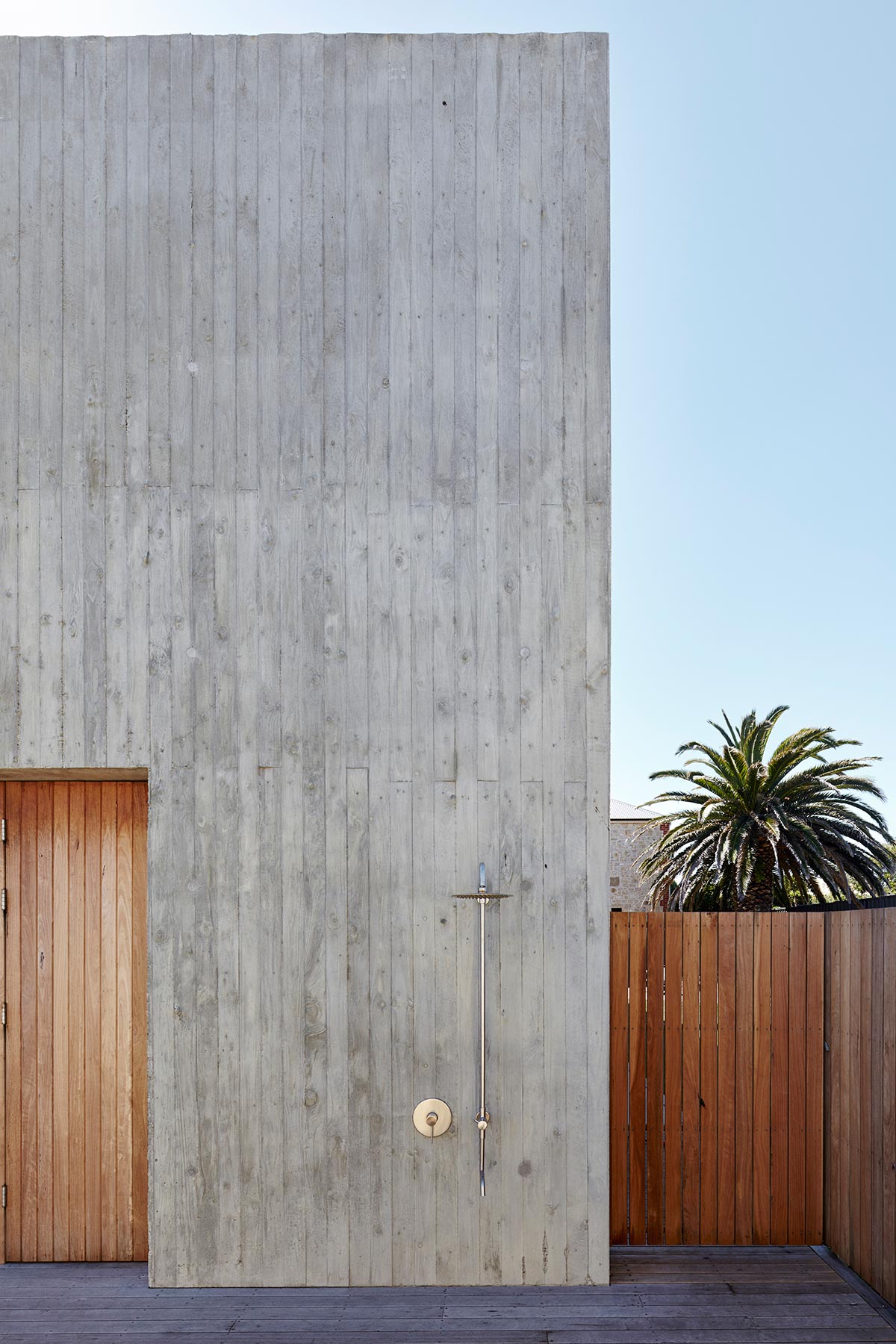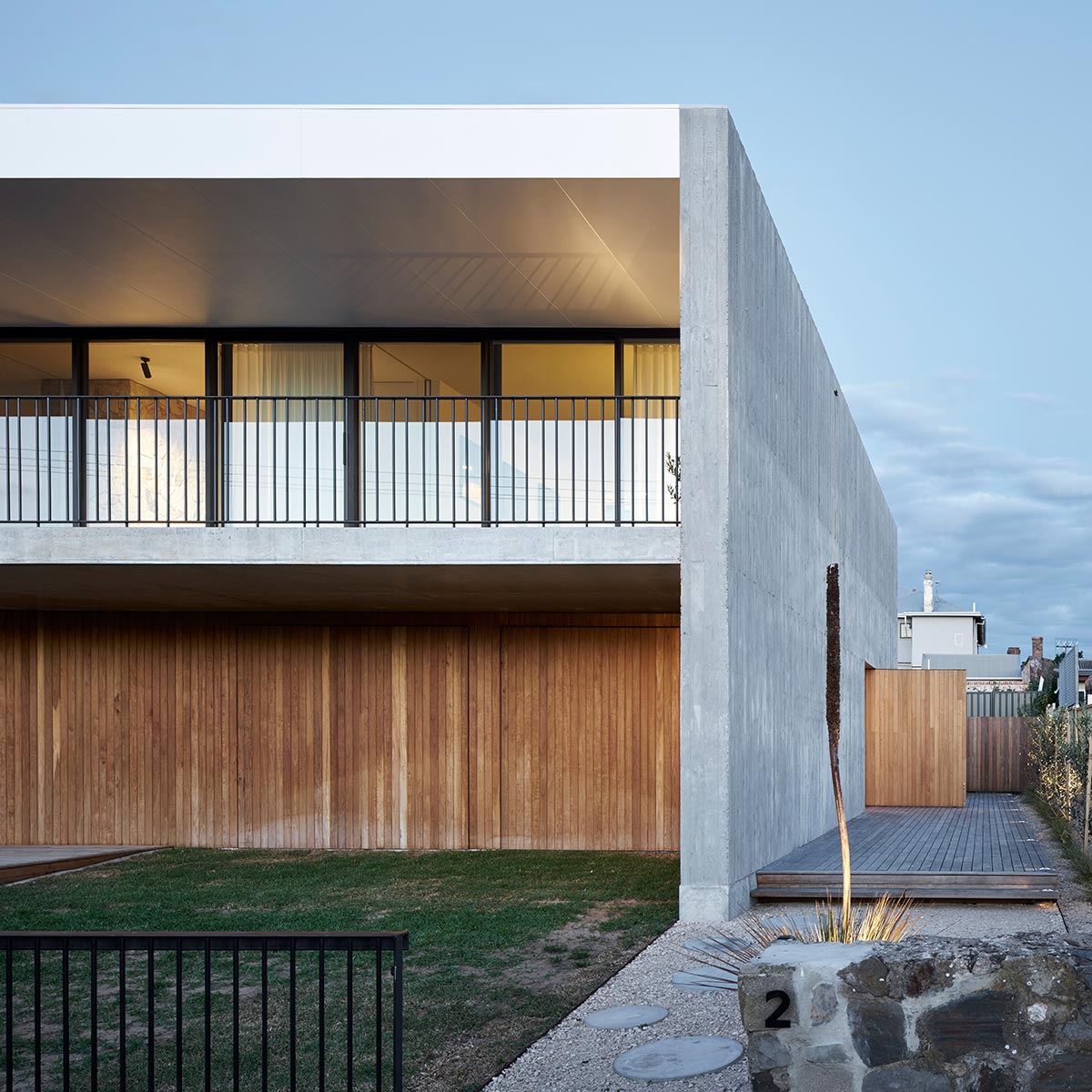 "Timber grain in-situ concrete walls have a highly textural experience that changes with the path of the sun, both internally and externally. Timber decking and external cladding softens the concrete and its raw finish that will silver over time depending on exposure to sun and rain. An oversized timber pivot door acts as a 'gate' to the main entrance, indicating that the owners are home or concealing the entry entirely for additional security." – Architects Ink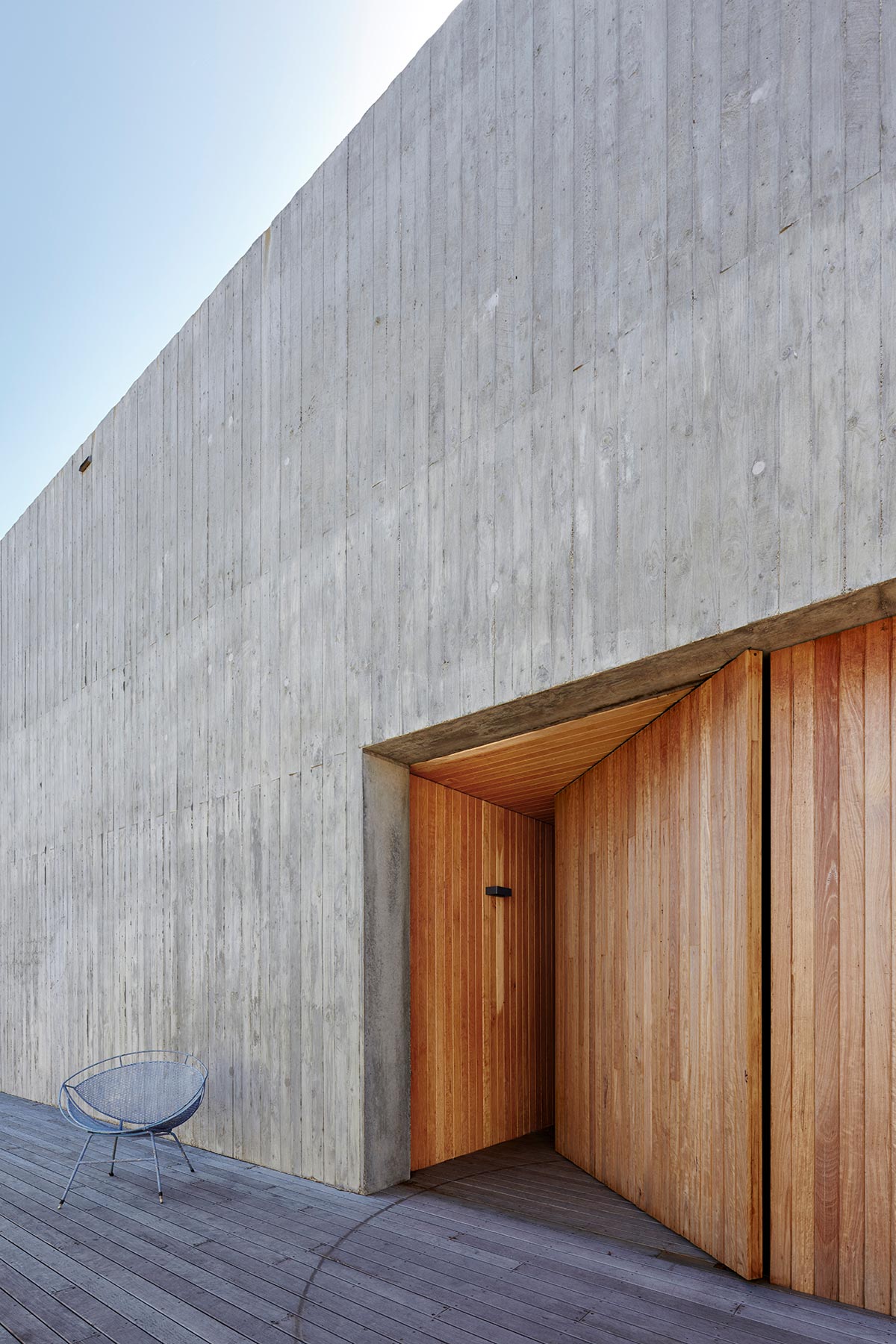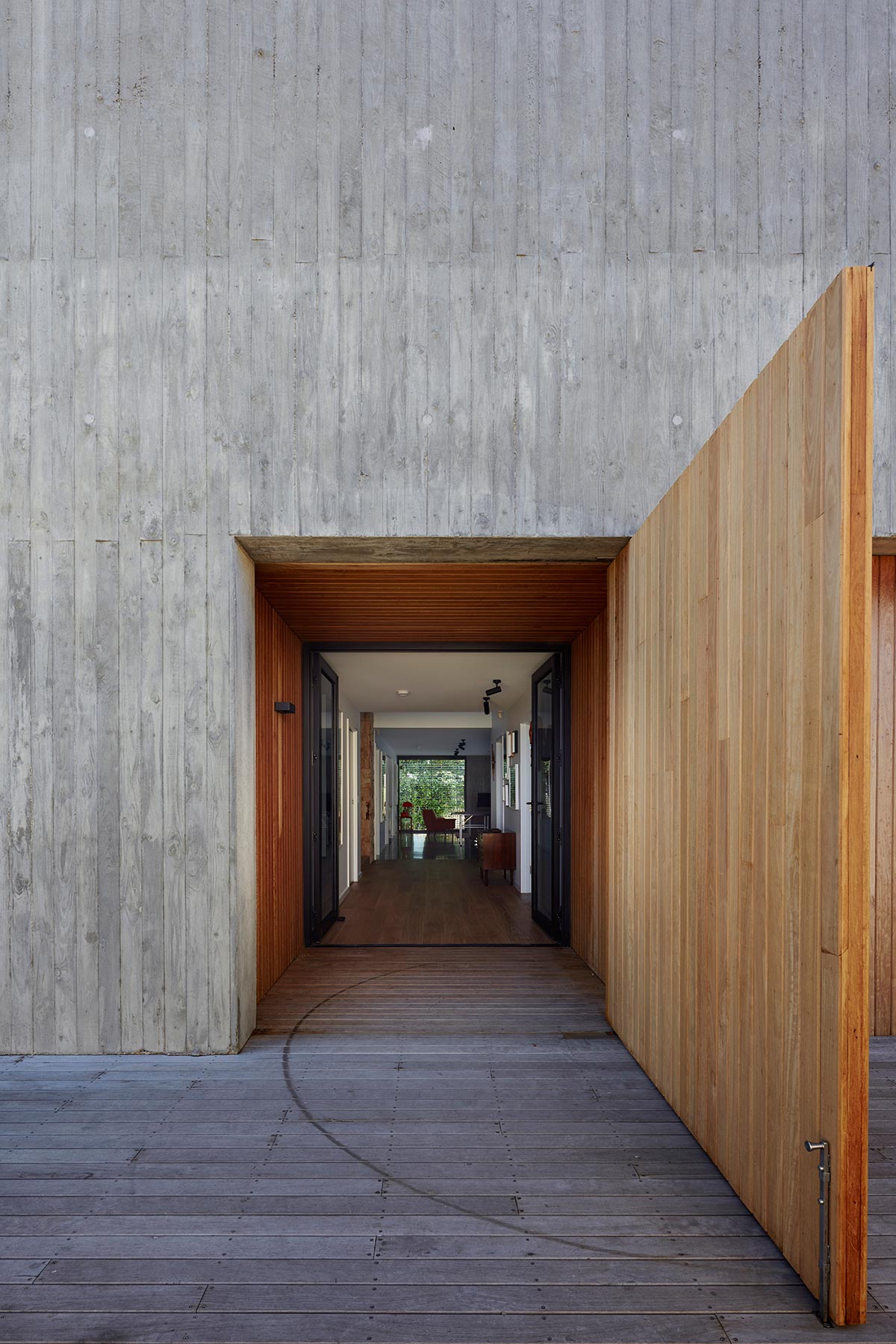 To maximise outdoor space and beach views, the house features a square footprint that was influenced by the previous dwelling, with a deep balcony to the entire length of the street front elevation. This balcony also serves as the upstairs kids' playground. Not only providing a view from the upstairs lounge to the front door, a double height void also creates a connection with the downstairs play area.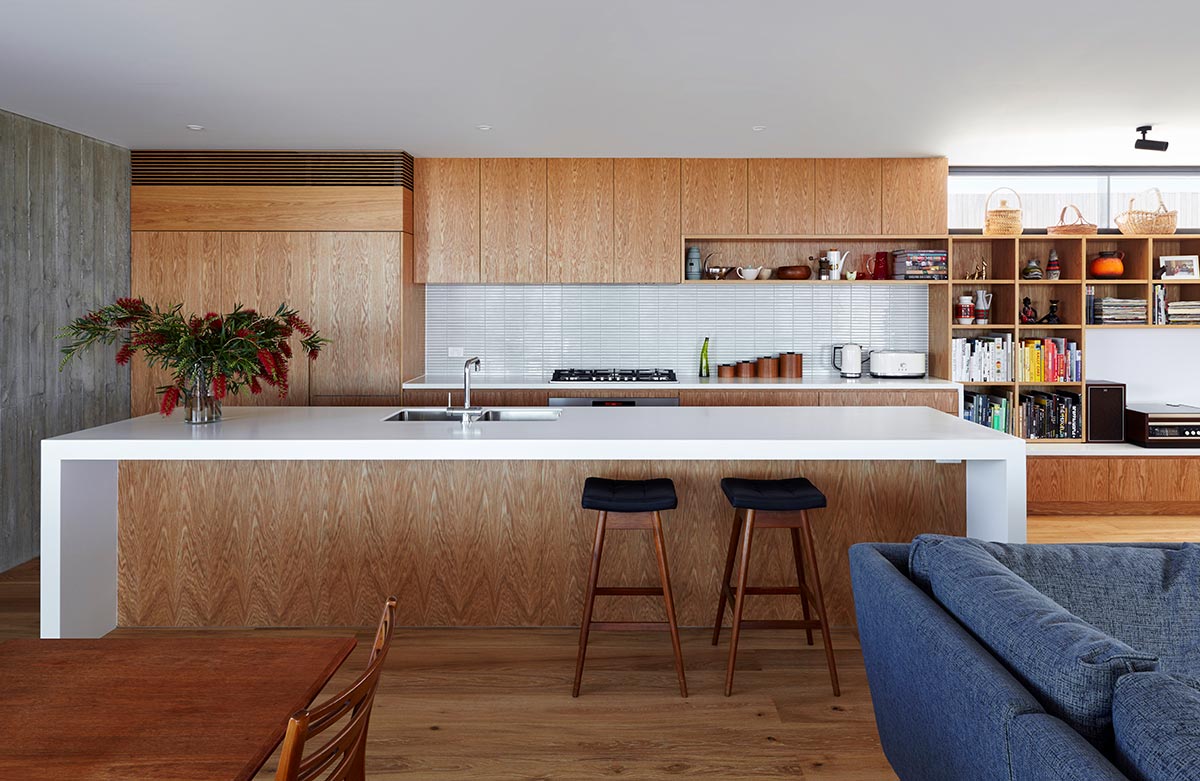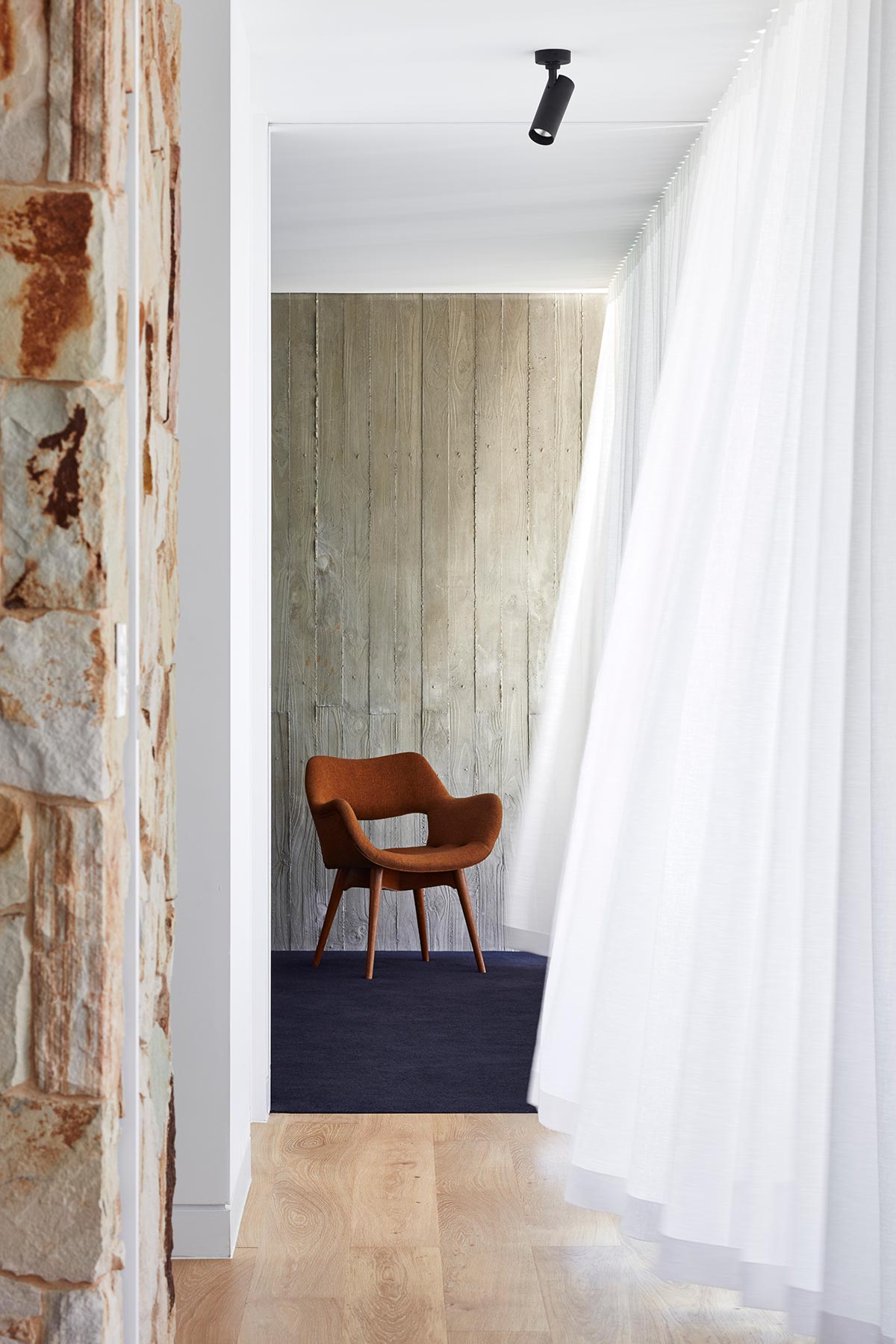 The owners' passion for mid century design is evident on the internal finishes, lighting and custom details. Their large collection of vintage furniture and retro styling beautifully compliment freeform sandstone walls and extensive oak joinery. These interior details create a warm, homely atmosphere, while dark navy carpeted bedrooms provide a striking contrast.
"The deep balcony and overhang provides sun protection to the west oriented main living area and vental blinds to north facing windows assist solar control. As a weekender home, ceiling fans were favoured in most rooms and air conditioning used rarely due to effective cross ventilation with full height glass sliding doors. The combination of raw timber and insitu concrete are low maintenance and provide longevity." – Architects Ink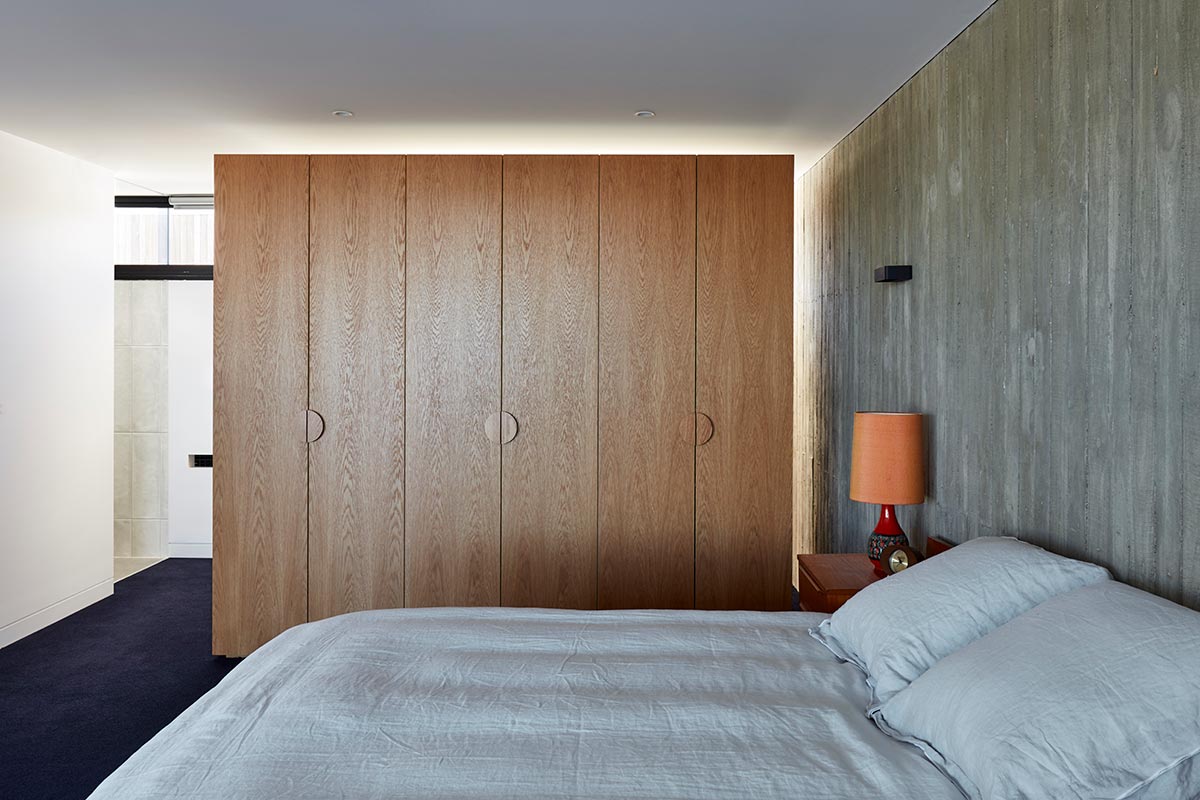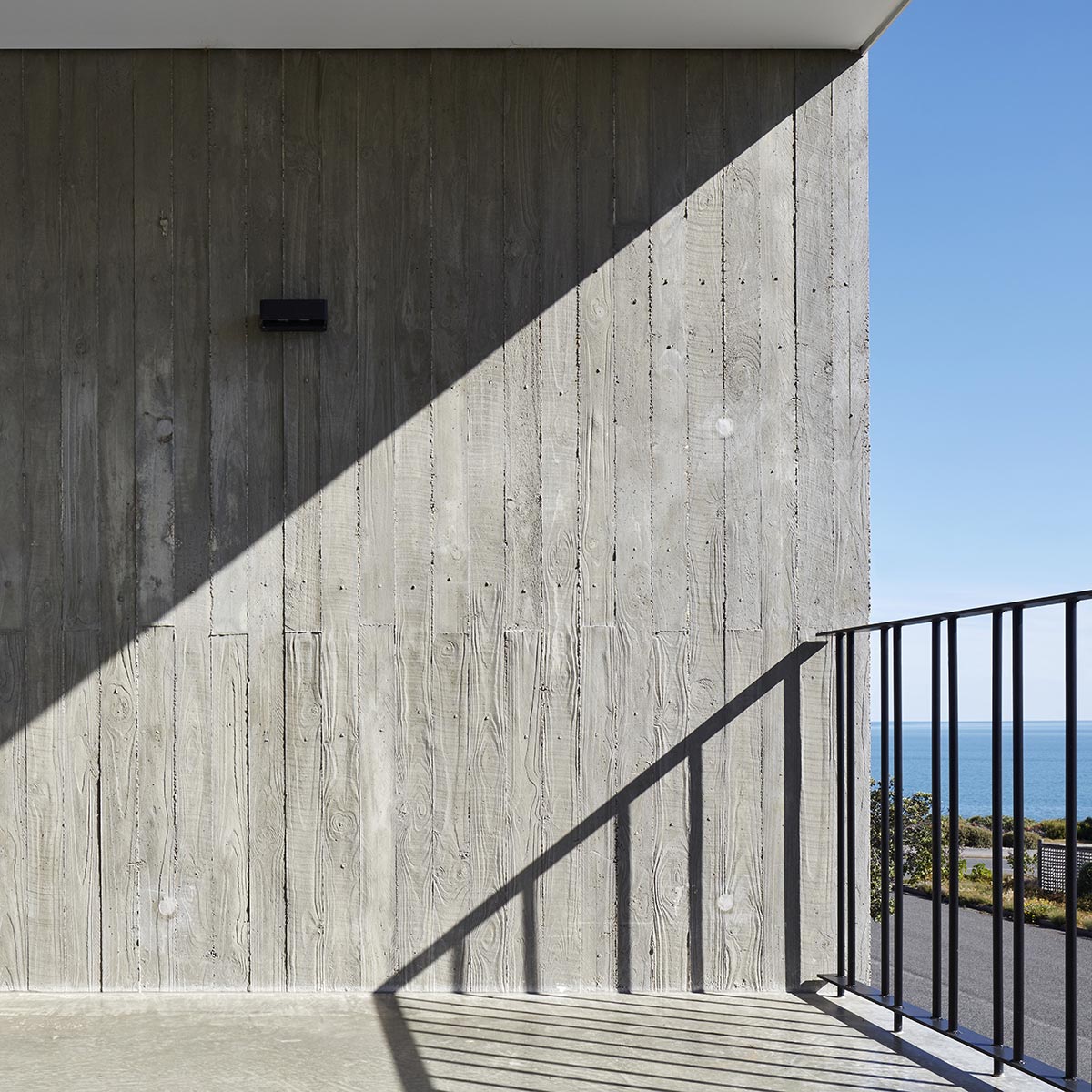 A generous balcony created an extended vista of the surrounding and provides the perfect space to stretch out and enjoy the great outdoors. The PR House by Architects Ink is a beautiful weekend retreat designed to maximise both thermal comforts and take advantage of scenic views for the whole family to enjoy.
House Project: PR House
Architect: Architects Ink
Location: Adelaide, Australia
Type: New Build
Photographer: Sam Noonan & Rachel Winton