When you and your wife are both high-performing and busy professionals and want to have a dedicated office space to work at home but away from the usual daily bustle of family life, what would you do? An art collecting professional couple tapped Pleysier Perkins to create a quiet studio-office-hideout in one that would have a variety of utilisation for work and recreation, while at the same time be stones throw away from the kids and the whole family. Welcome to Little Lane Studio.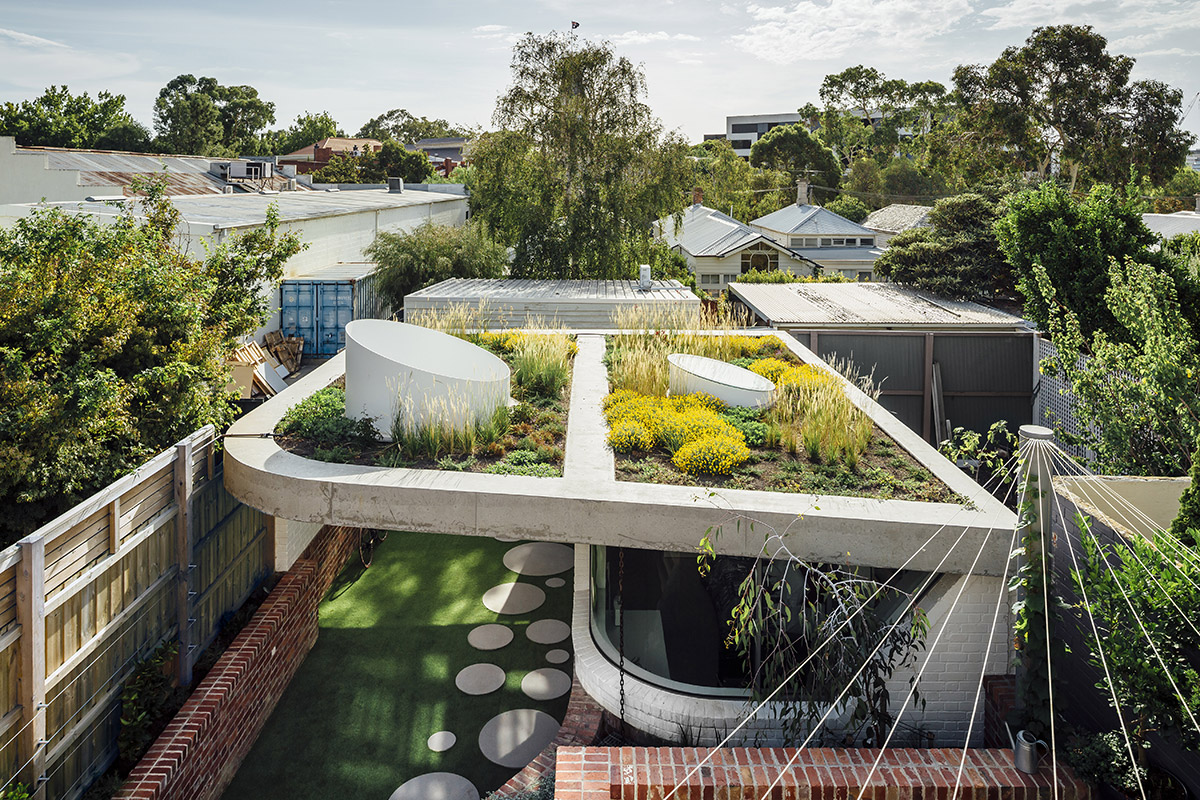 One of the main concerns of the project was the awkwardly stepped sloping garden which was a pain to maintain and was disconnected from the existing house. With the client's request, a new generous decked terrace was introduced along with a structure which houses a new studio and a carport.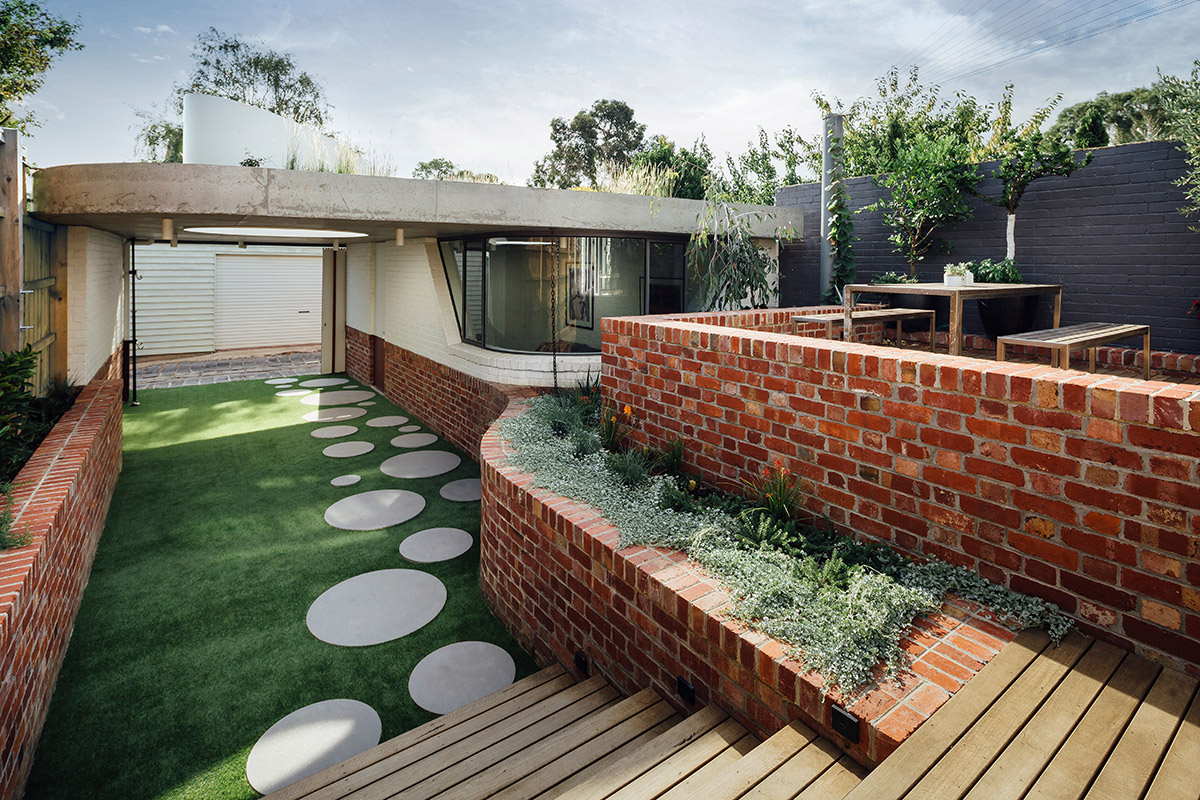 The new structure was purposely built with raw and robust materials including recycled brick, concrete and timber to contrast the weatherboard cottage and reflect the vernacular of the adjacent laneway. This distinctive palette of material blends in seamlessly with the hard and soft landscaping done in the garden by MW Landscaping.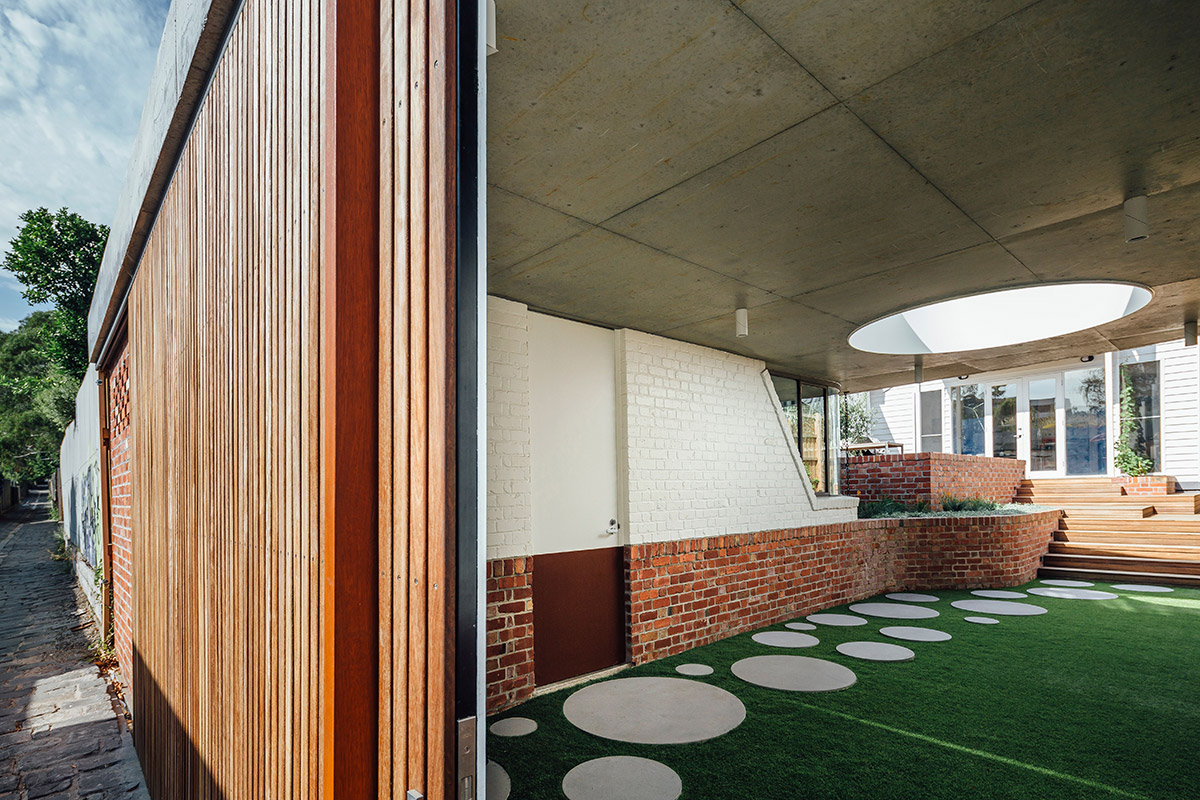 Looking at the roof of the new structure where predominantly native and drought-tolerant plants in the low maintenance garden were added, two circular skylights with tapered steel hoods are positioned to direct light into the heart of the building and provide a sharp and clear contrast to the otherwise raw materials.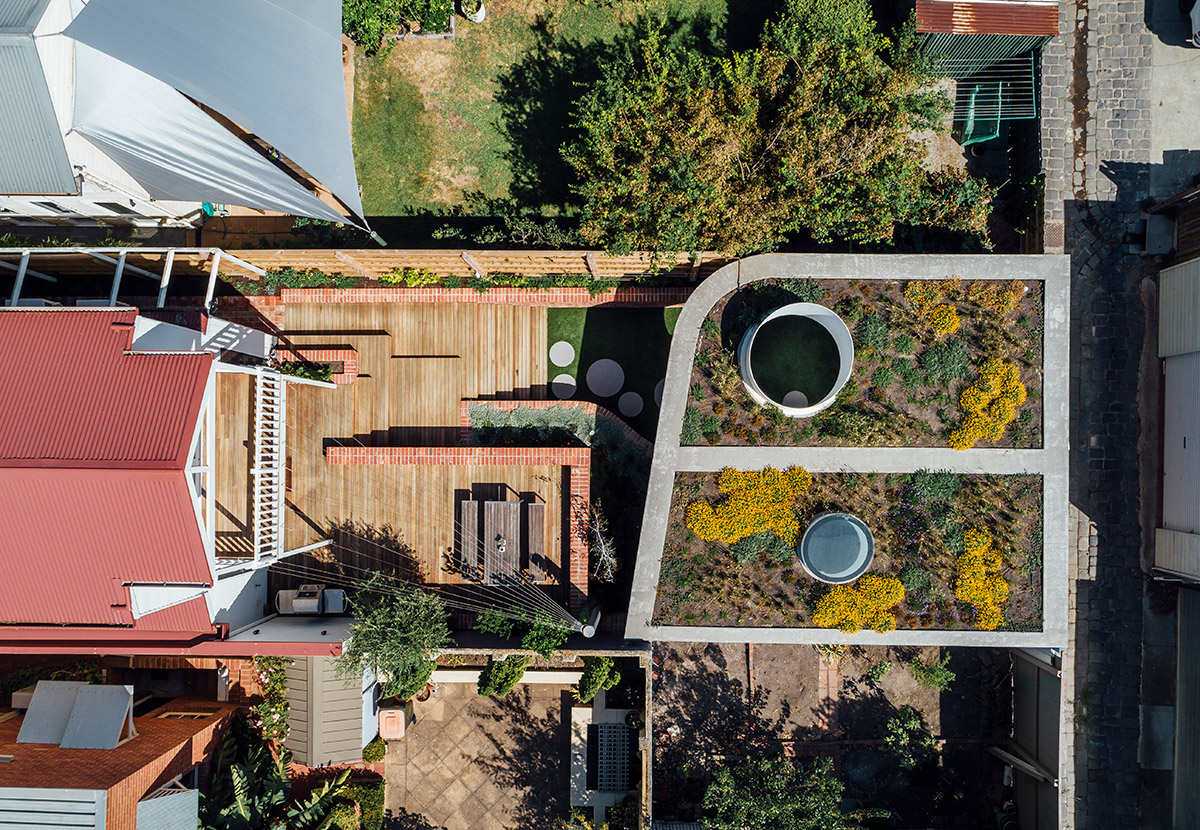 Inside the studio, the interior is flooded with natural light thanks to the open skylight. The room functions as an office / storage / rumpus / and art studio, and also as a bedroom to host regular visitors from overseas.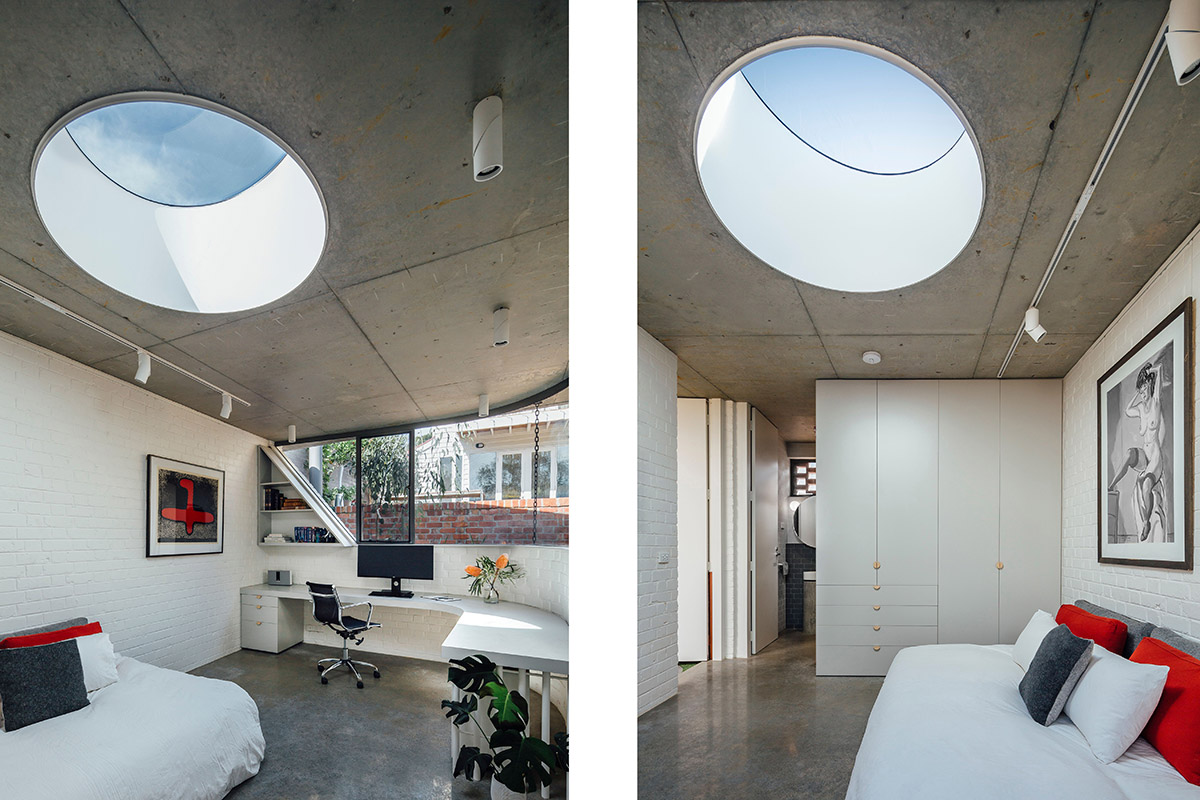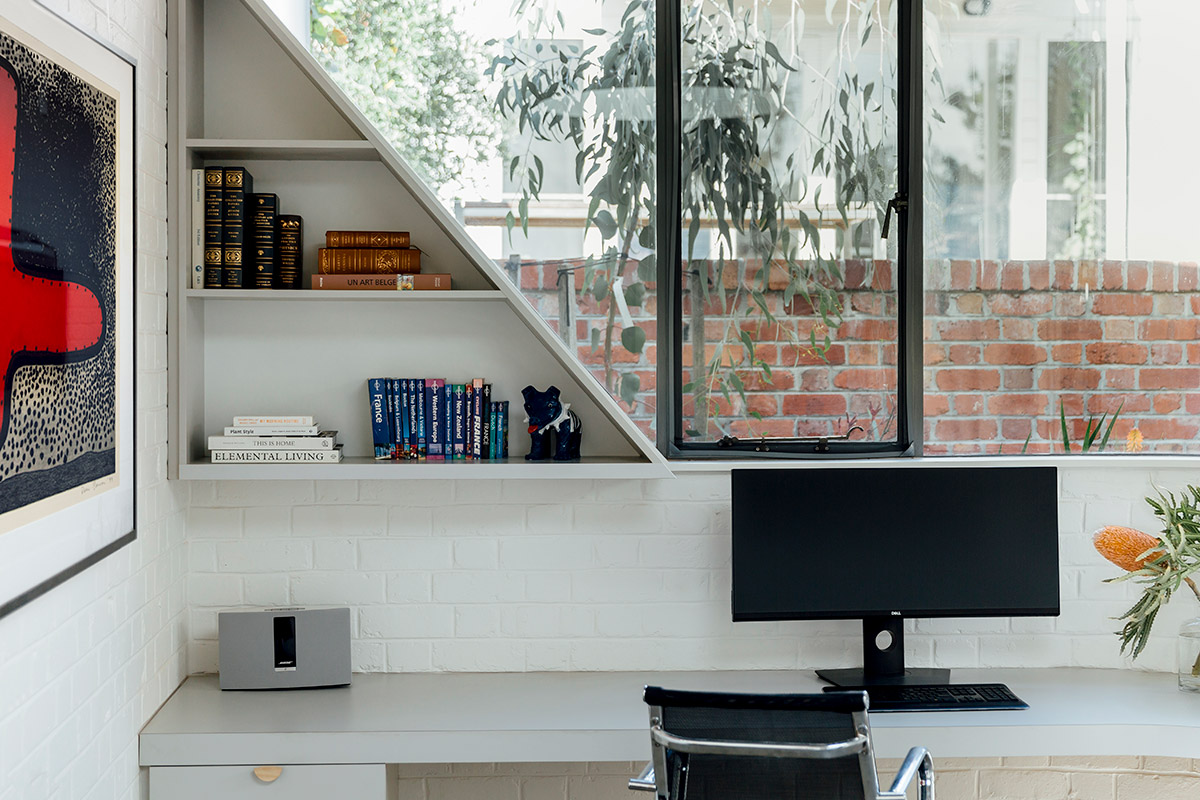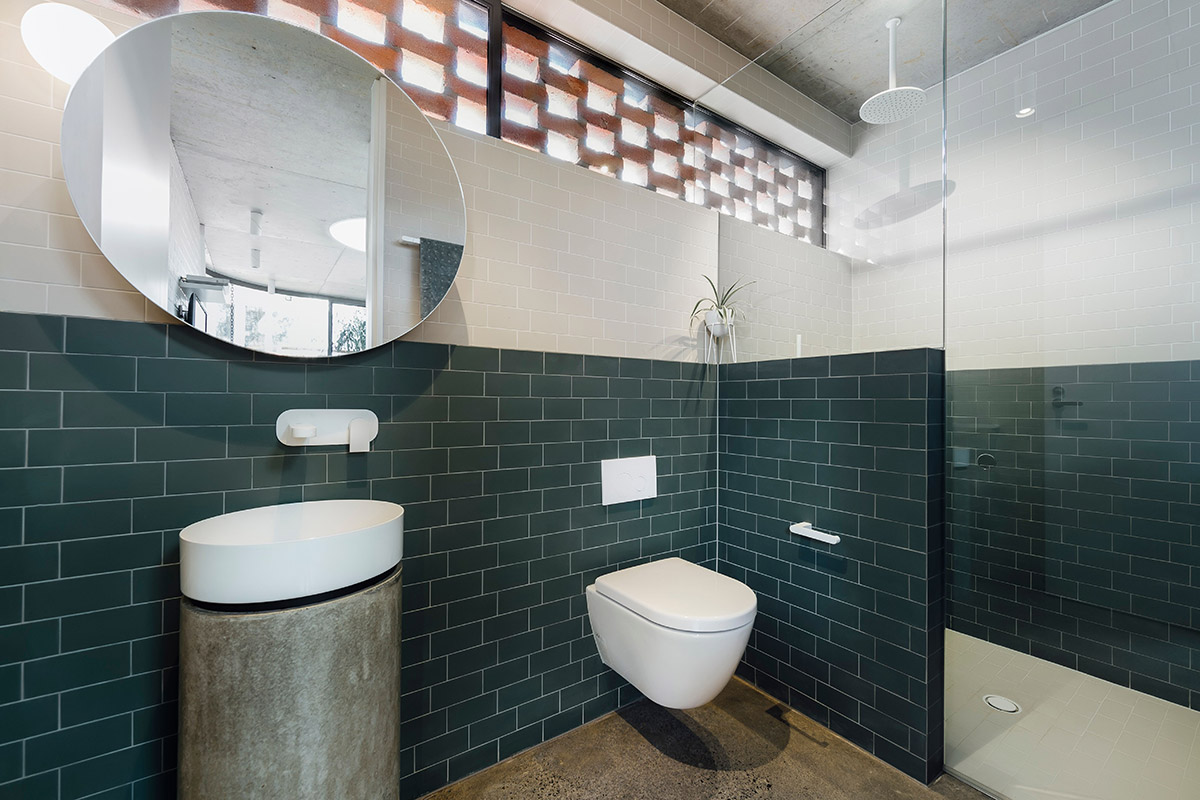 A curved brick wall and custom steel window provide ample softness to the building while at the same time gives the new studio a panoramic view of the deck and the existing house from the inside.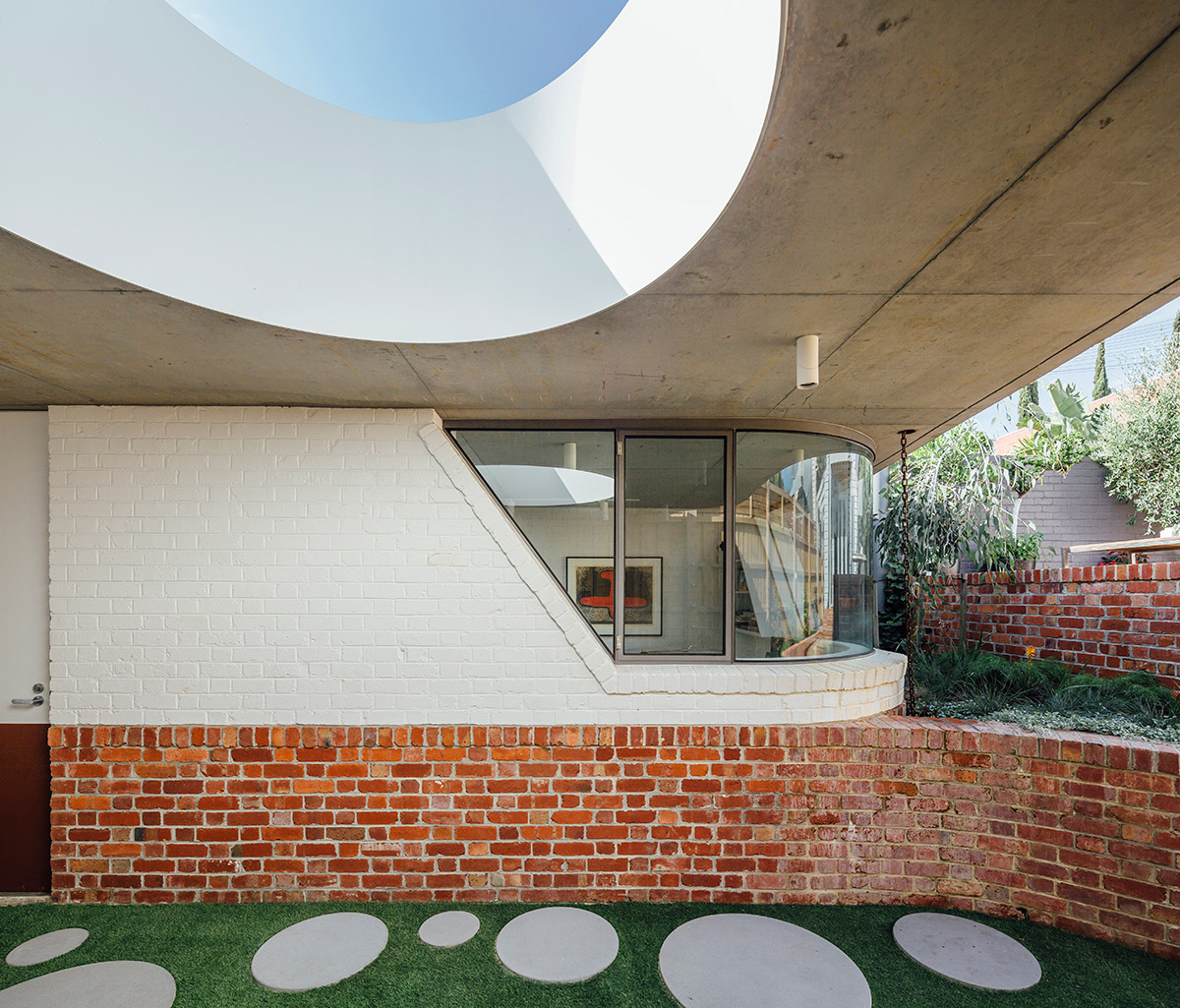 "The initial builder costing during design development came in outside budget and too high relative to the size of the project. However, the client wanted us to stay committed to the use of the (at this scale) costly use of in-situ concrete and recycled brick. The original design included a few more skylights and the stairs/landings were meant to be recycled brick paving. After a productive review together with client and builder, we managed to rationalise the design to what it is today, and the project was able to go ahead without a significant loss of its design integrity." – Pleysier Perkins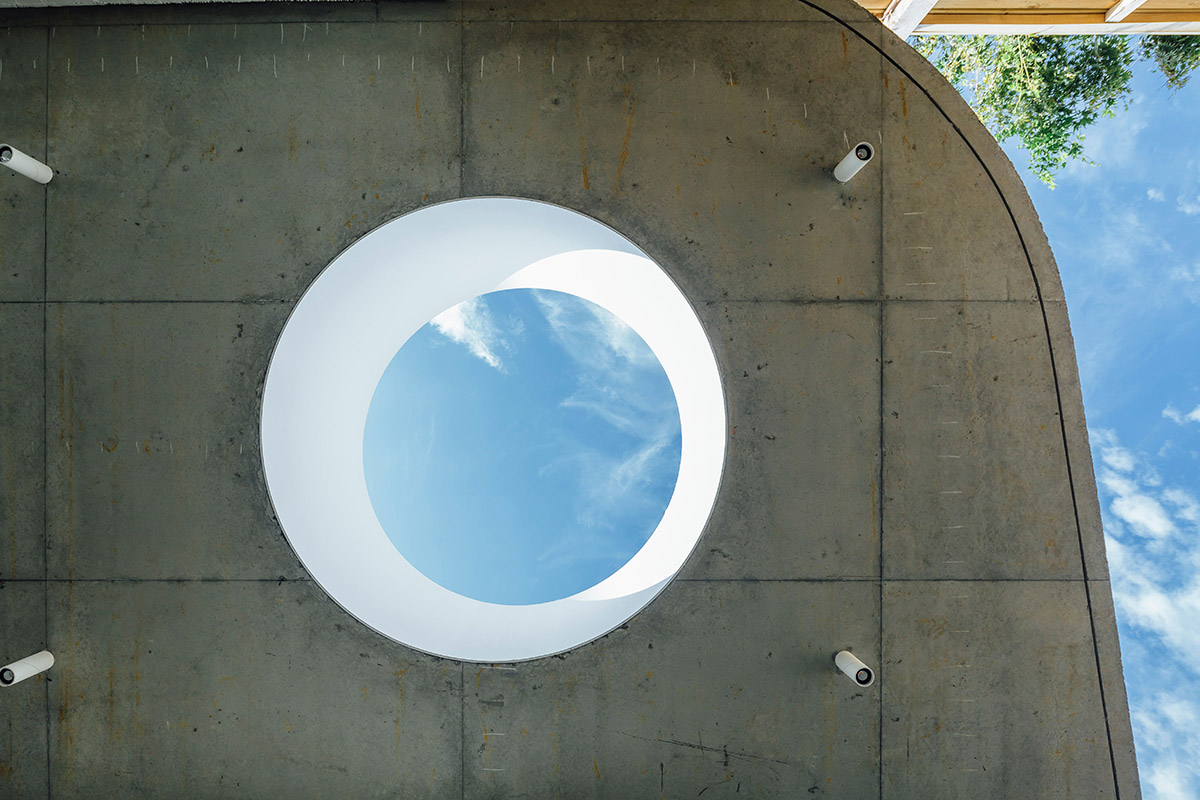 A close collaboration between the client, architect, and landscape designer allowed a low-maintenance but highly attractive garden and a multi-functional studio to be realised. The new addition on Little Lane Studio by Pleysier Perkins has paved the way for a unique work-life balance for the couple and their kids.
House Project: Little Lane Studio
Architect: Pleysier Perkins
Builder: Kleev Homes
Landscape Architect: MW Landscape
Location: Melbourne, Australia
Type: Renovation
Photography: Michael Kai