Linen has that cosy, lived-in look that can best be described as warm and welcoming. The way its natural fibres crease and catch the light make it a gorgeous addition to any home space. Whether you're thinking about adding linen to your bedroom or maybe using it to dress up your tabletop, we've got a few fun facts and bits of inspiration to throw your way.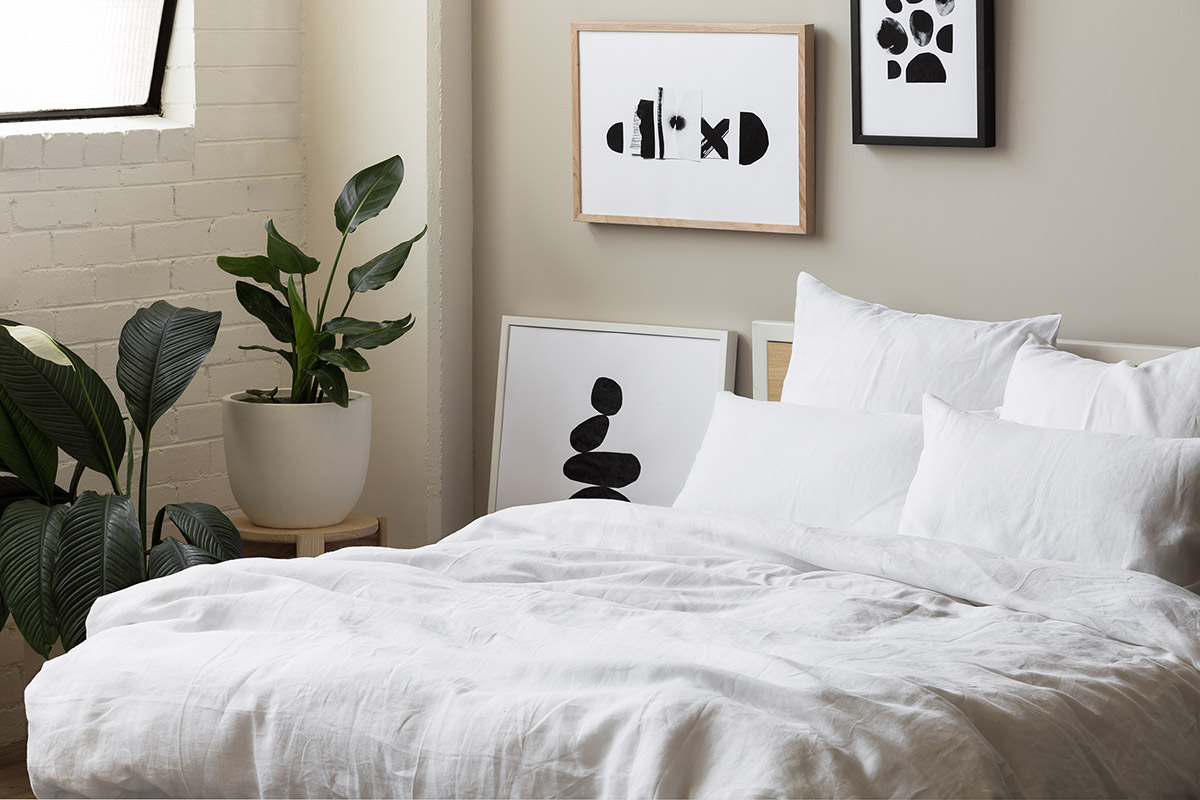 Linen in the Bedroom
Good bed linens are the sign of a bedroom well-lived in. While cottons and cotton blends make for great bed linens that are fuss-free, linen is longer lasting and actually softens with age. The more crinkled and wrinkled, the better. So there's no need to bust out the iron after washing these bad boys. You might opt to go for a Charcoal Quilt Cover Set or White Linen Duvet Cover, and you can always add character, pattern or colour to the look by throwing in a sheet set that has more personality. Hunting for George's Smoke Sheet Set adds a subtle pop of colour while the Eskimo Sheet Set offers a pattern that's gender neutral.
Fun Facts About Linen
Linen is made up of woven fibres of the flax plant. This means it's a loose weave that breathes well and feels cool in summer and warm in winter. It's also a very durable fabric, so you can look forward to your linens lasting for many years to come. Because of the way it's woven, linen doesn't have a thread count like you'd see on cotton sheets, so for bedding you just want to make sure you're purchasing fabric that's 100% linen.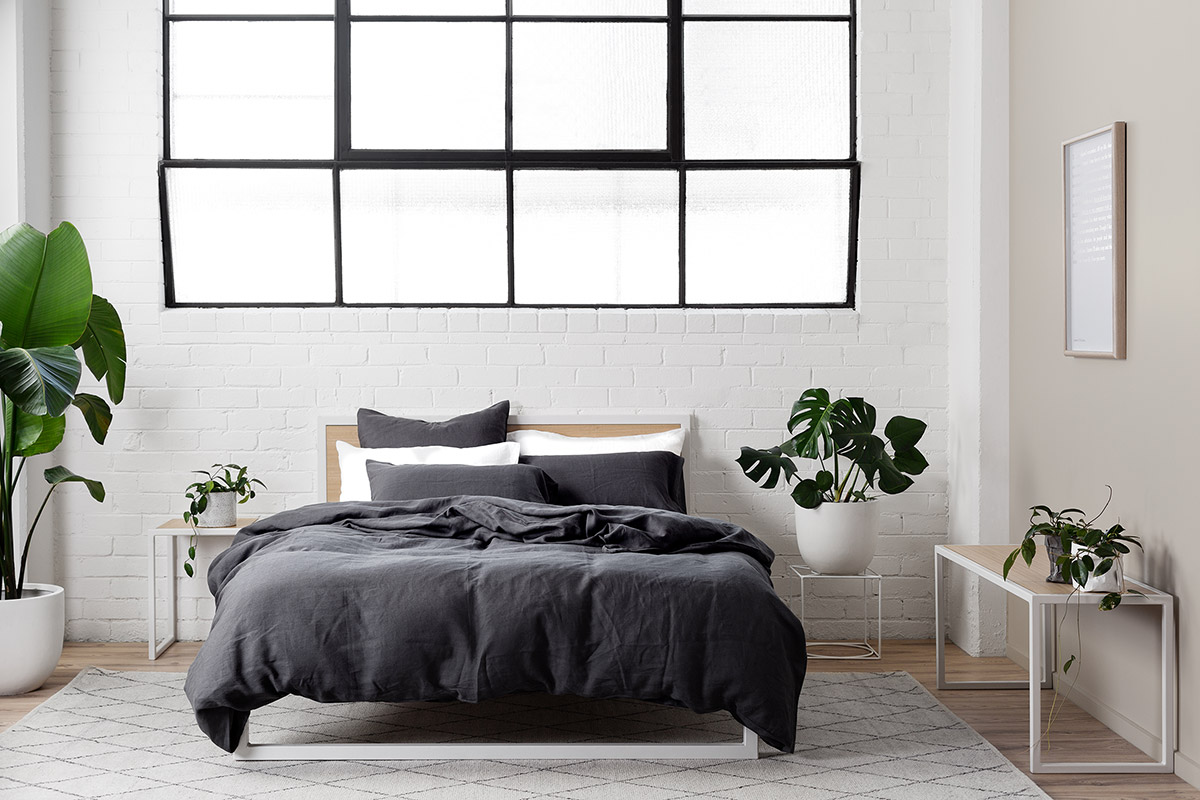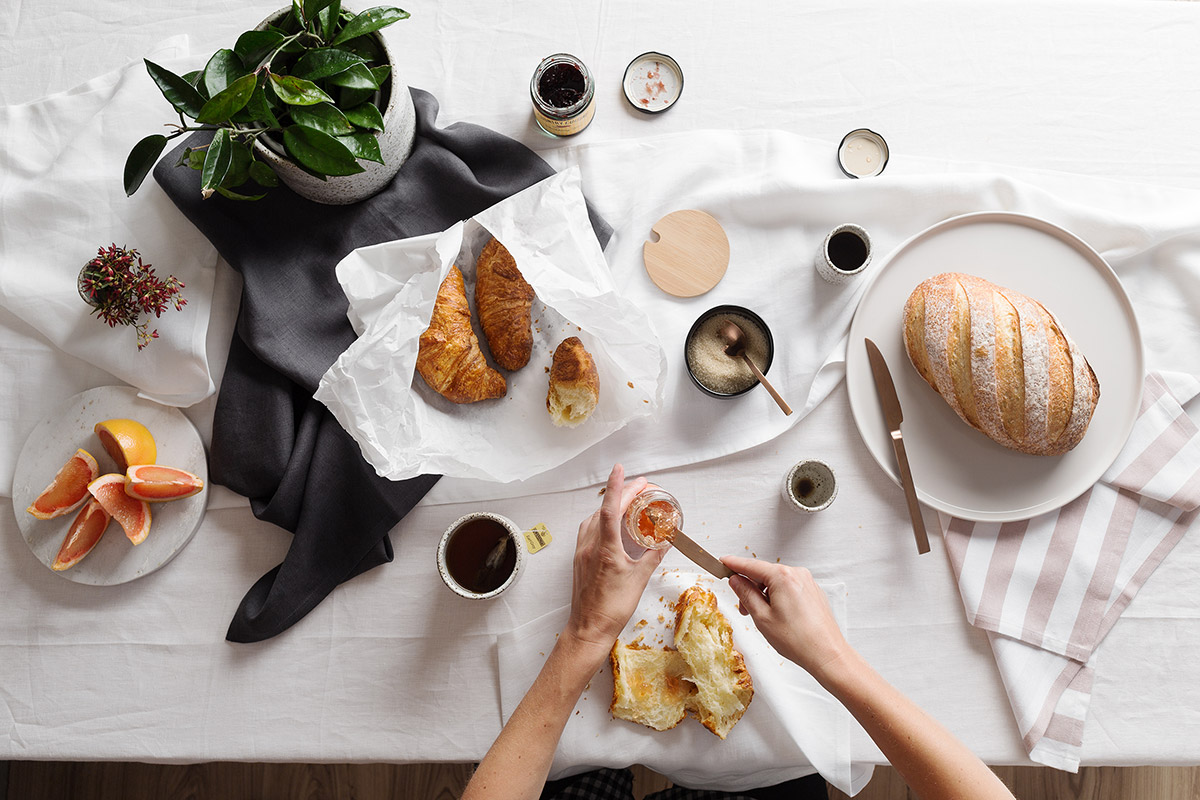 Linen for Your Tabletop
Looking to step up your tabletop game? With its lived-in look, linen may be just the solution. Linen table runners, tablecloths and napkins make great gifts for newlyweds and folks who enjoy entertaining. You might opt to mix and match colours or pop some patterns into the look. Using linen as a base, it's easy to add bright plates and serveware without the table feeling contrived or over-styled. Check out the Milk & Sugar Bowie collection for serving pieces that add character to any tabletop.