Before coming the ultra chic, bohemian enclaves that we all know today, Fitzroy and Collingwood used to be precincts heavily devoted to chocolate. Like the real life Willy Wonka's chocolate factory, Fitzroy and Collingwood were home to MacPherson Robertson, responsible for your favourite Freddo Frog, Cherry Ripes and Old Gold (now owned by Cadbury) and local businesses like Everfresh Snowball, Simpson's and Craig & Hales.
Those chocolate alleyways are now adorned with street art. Those huge old confectionery factories are now chic warehouse conversions, home to creatives and hipsters alike. But there was one particular conversion that stopped us in our tracks, and like a kid in a candy store, we were in utter fascination with this absolute gem by Folk Architects.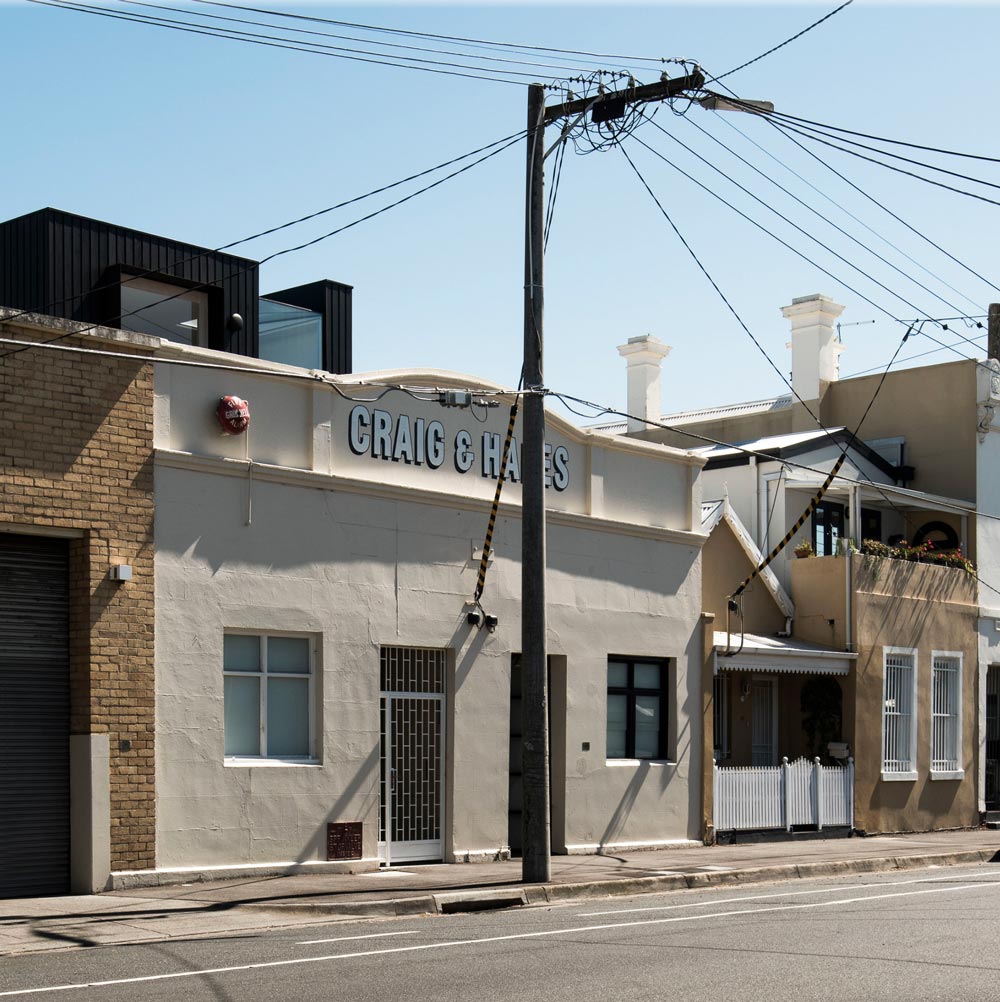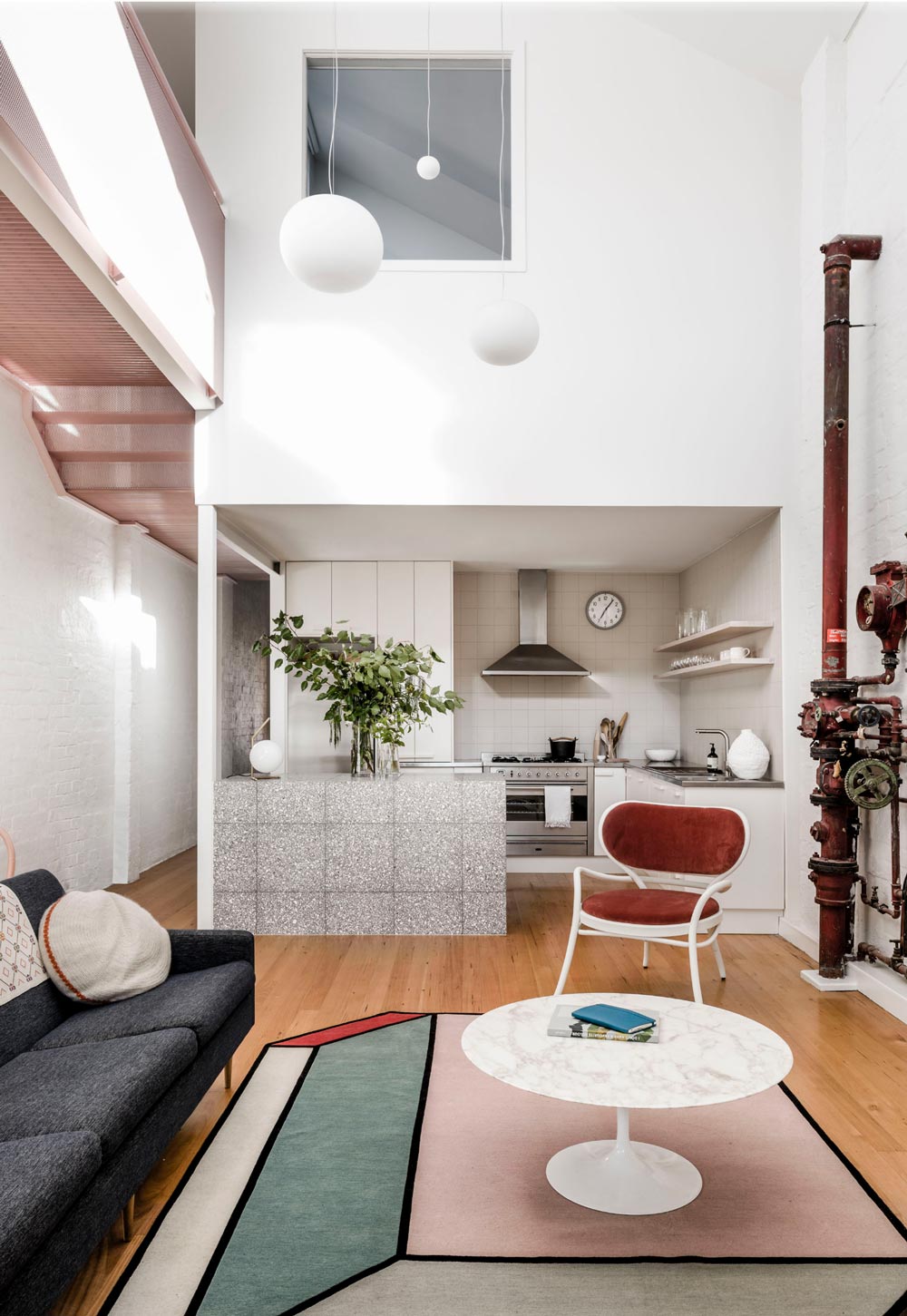 The owners of the Sweet Factory House required alterations and a second-level addition to the former Craig & Hales Confectionary Factory located within the inner-Melbournian suburb of Collingwood.
The upper level pops over the heritage facade to frame an outdoor terrace, master bedroom and adjoining bathroom. This new extension is linked by a 14-meter length perforated pink sheet metal bridge that creates a permeable spine through the warehouse – allowing light to filter through to the lower level and linking bedrooms on the upper level. The intervention is a playful reference to the site's former industrial history, and provides circulation spaces that are ever-changing with textured and dappled light through the transparency.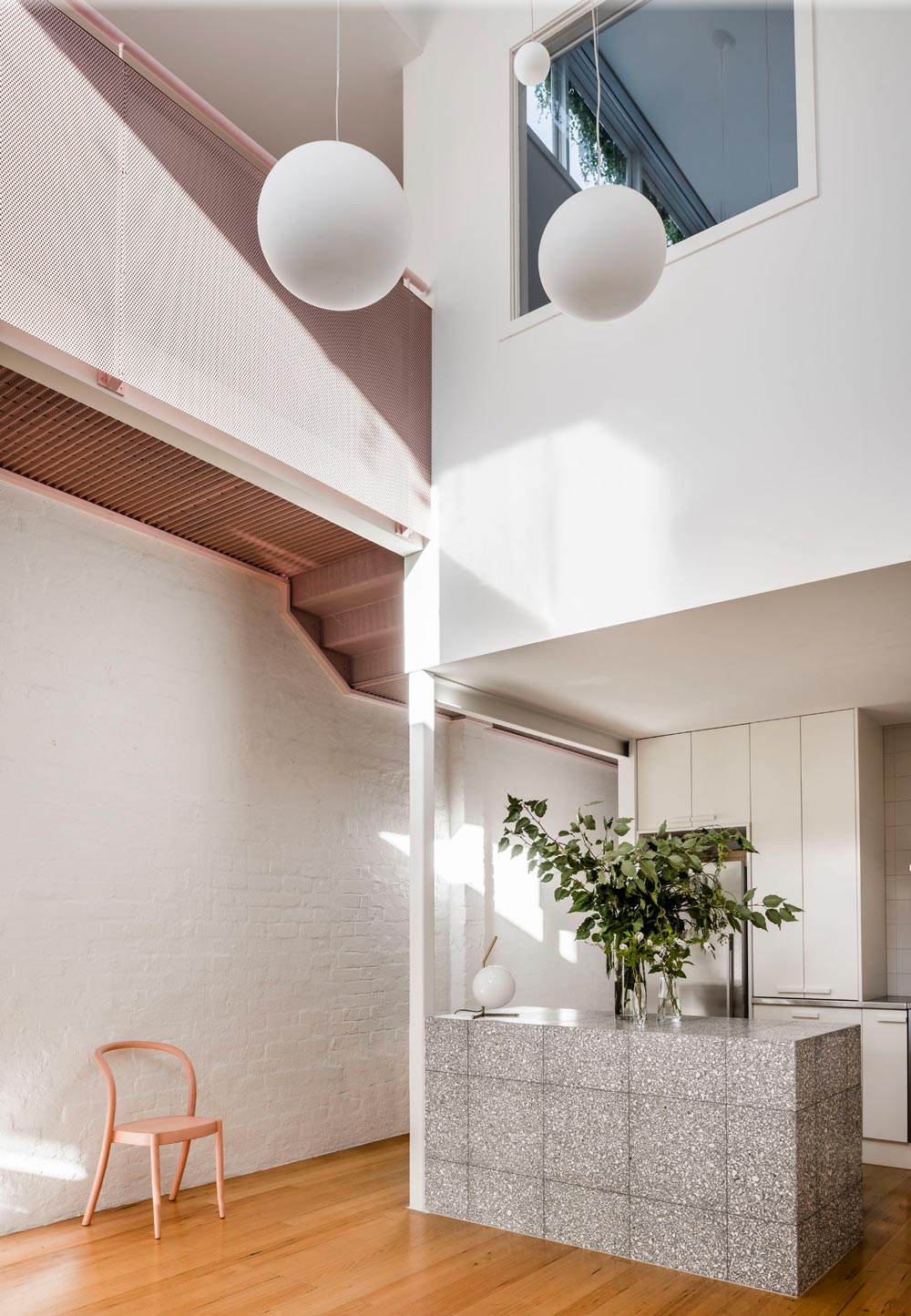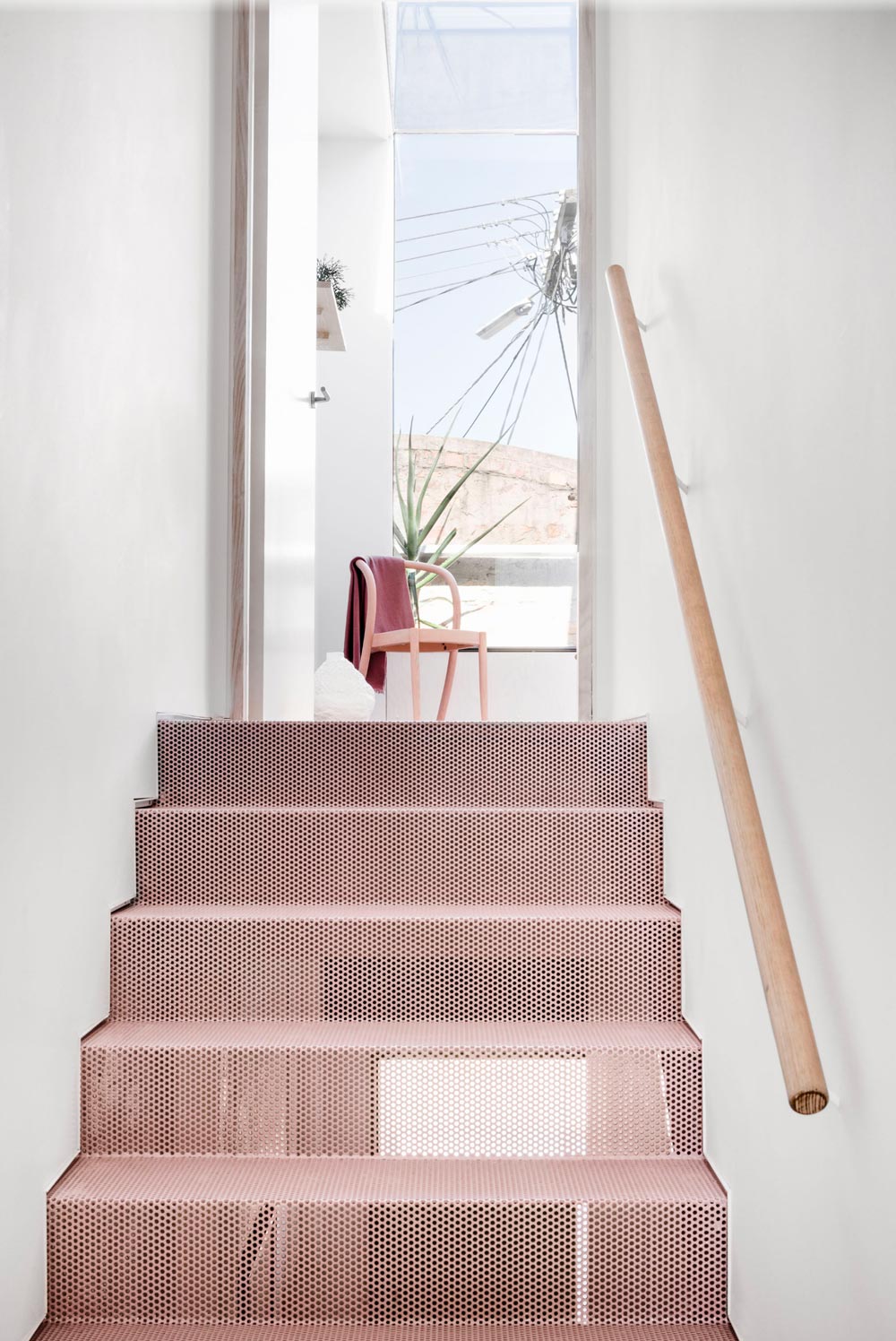 Recently shortlisted for the Dulux's Colour Awards, the Sweet Factory House is making everyone blush with their 'Fairy Wings' powdery pink stairs! It's quite amazing how this home turns a simple coat of paint into something much, much more. Think pretty with bursts of pastel colour and vivid statement walls. The rest is kept relatively neutral, sticking to either a white or soft grey palette and a touch of timber to really show off that pop of pink.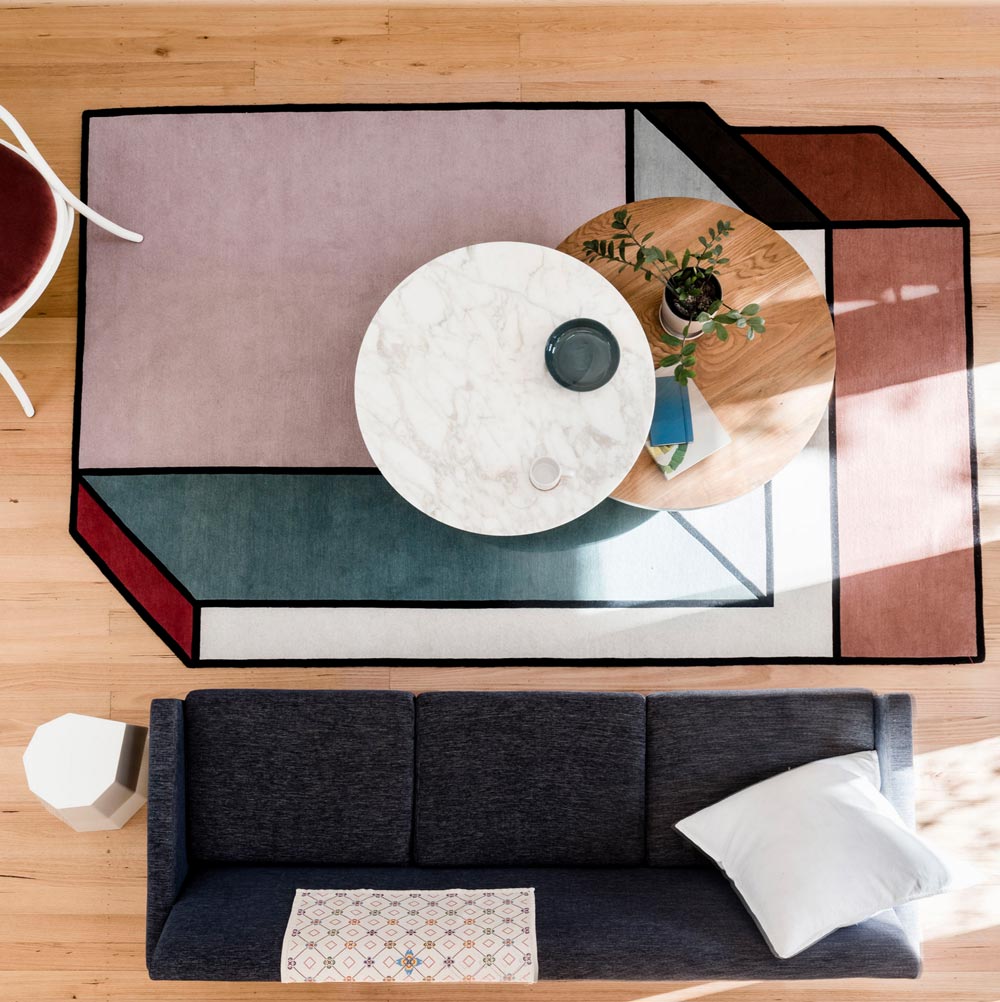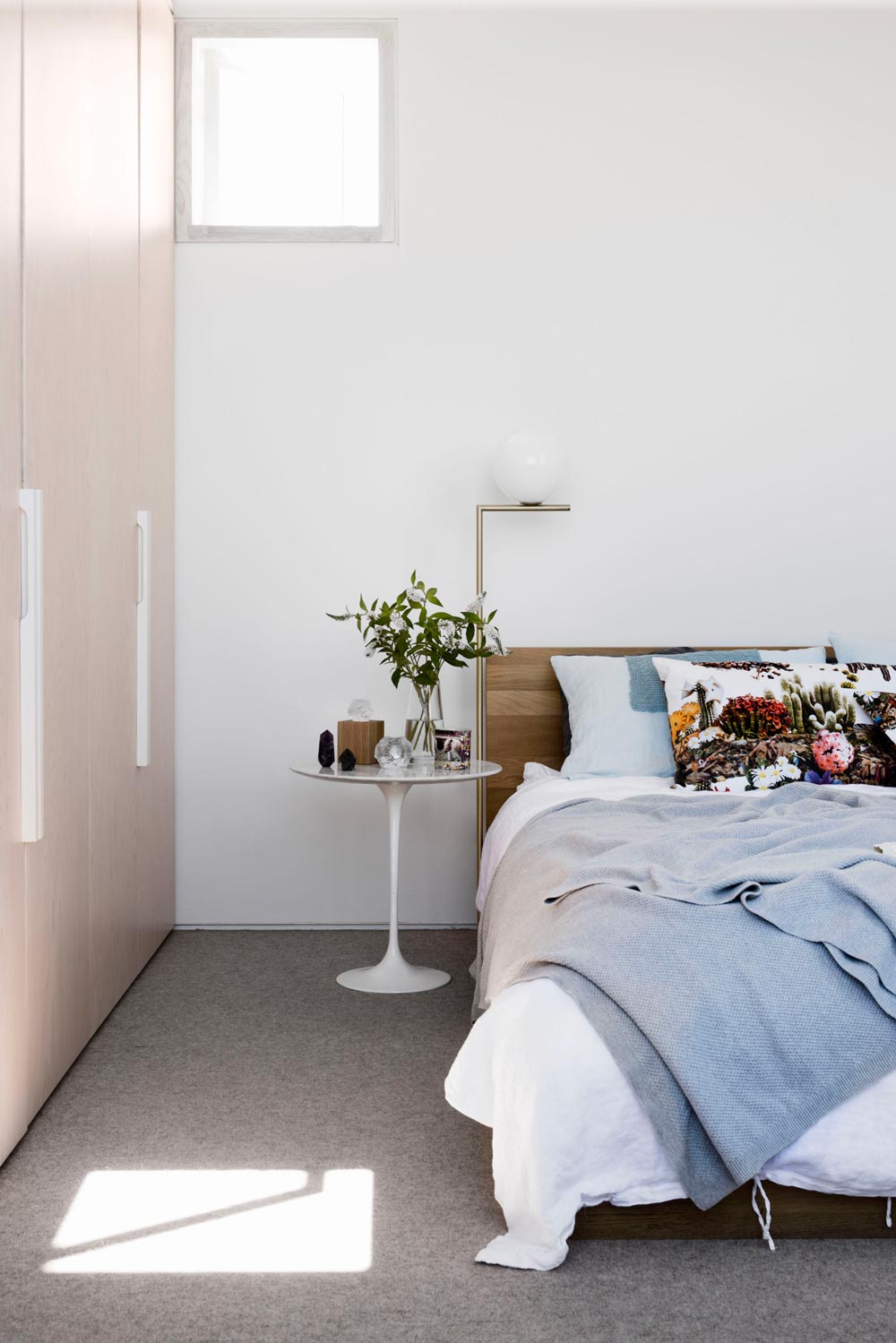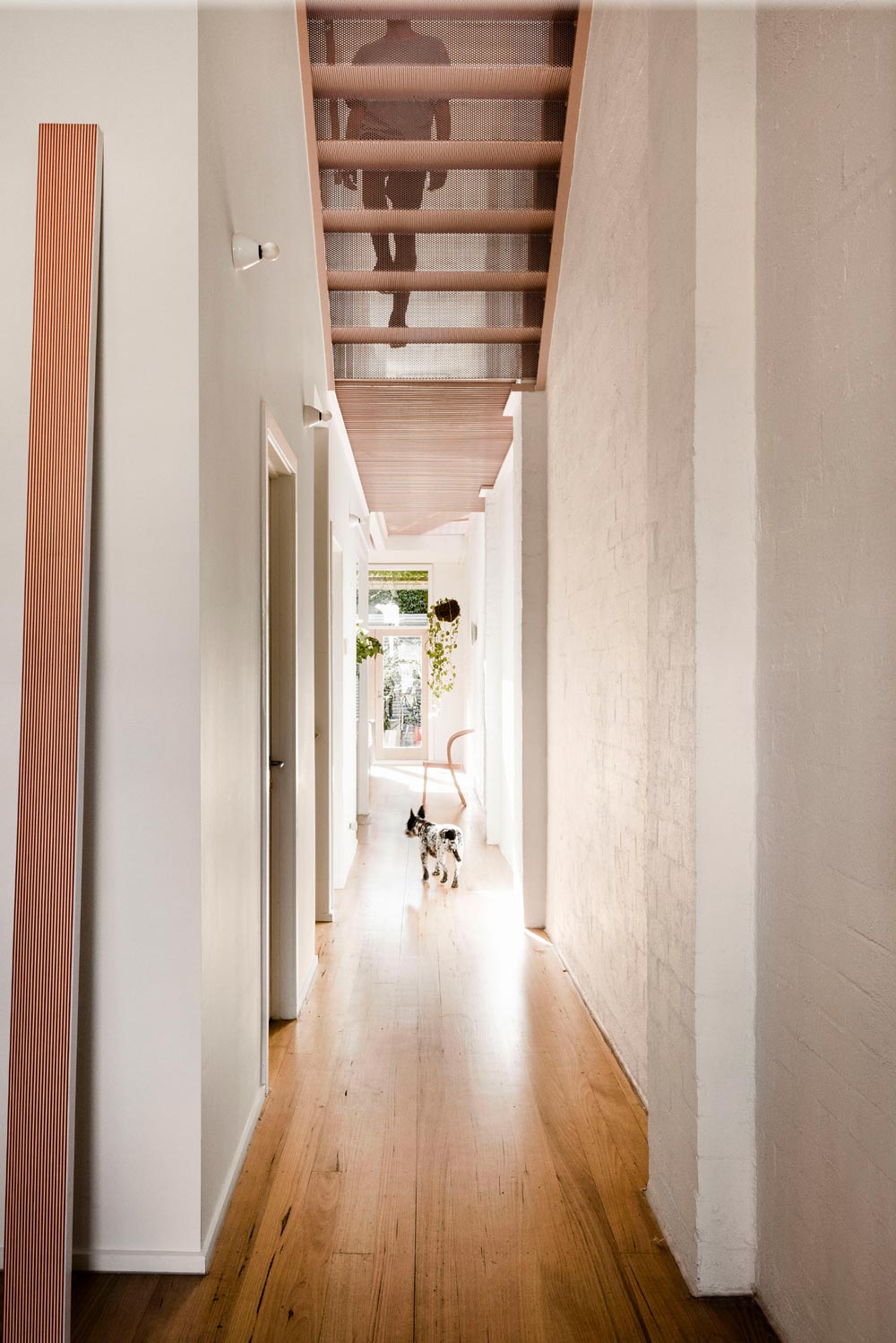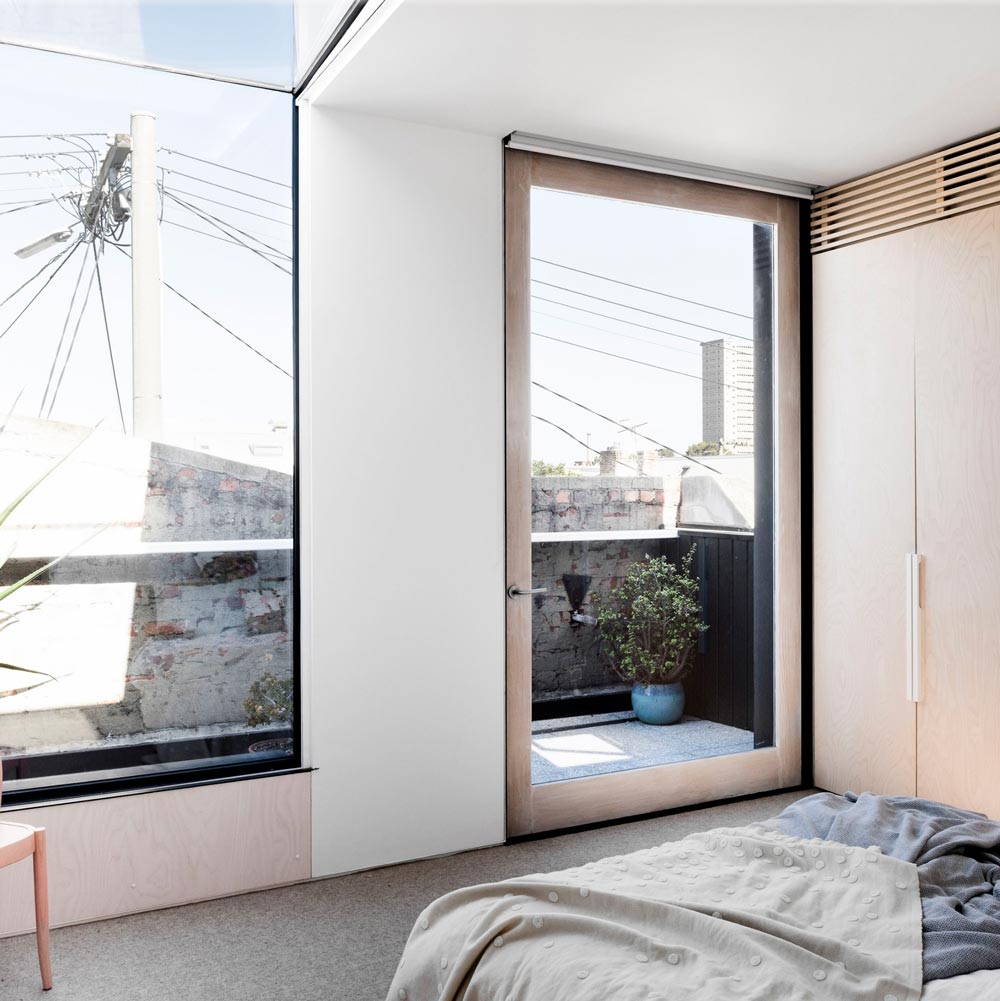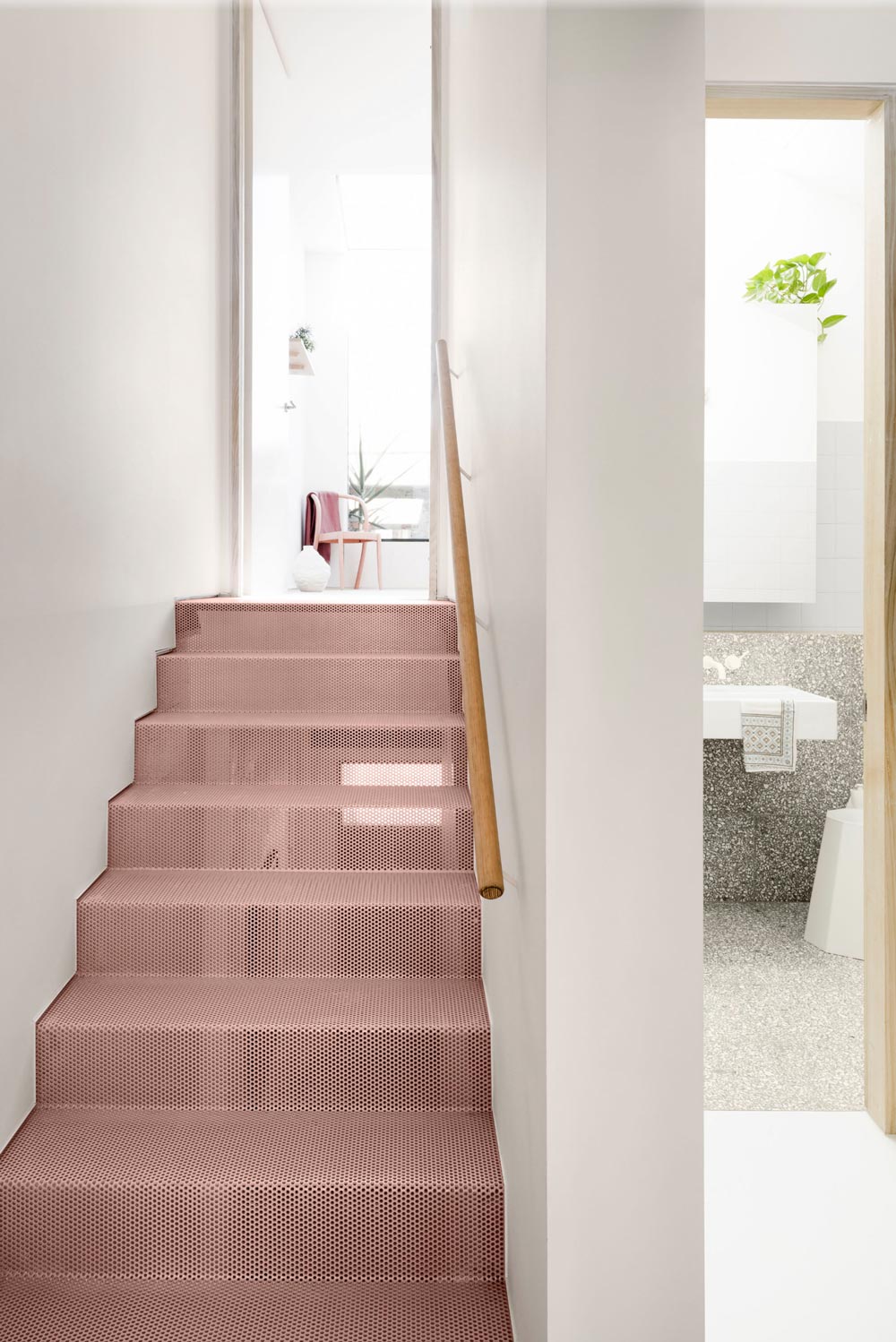 Photography by Tom Blachford and Kate Ballis.