Melbourne is known for its industrial past and unique buildings and this particular inner-city warehouse is what we'd call a renovators delight. Situated amongst a series of previous warehouses in North Melbourne, Leveson Street House is a three-story warehouse conversion to a luxury residence. Keeping the original façade, it's a true representation of medium density living by providing a generous family home on a  small inner-city site.
The traditional planning of the home has been inverted with living spaces on the top floor and bedrooms and utilities below. To open the internalised site outwards, vertical incisions were cut into the vertically-stacked design. The strategy was not just to make this large, rectangular volume a habitable space, but one with views to the natural environment and natural daylight from vantage points within the house.The top floor living terrace and herb garden enjoys views over the surrounding rooftops to the North Melbourne Town Hall and the city beyond, while still remaining protected from the nearby neighbours. Natural light has been channelled into the lower levels via vertical lights wells and an east facing courtyard garden.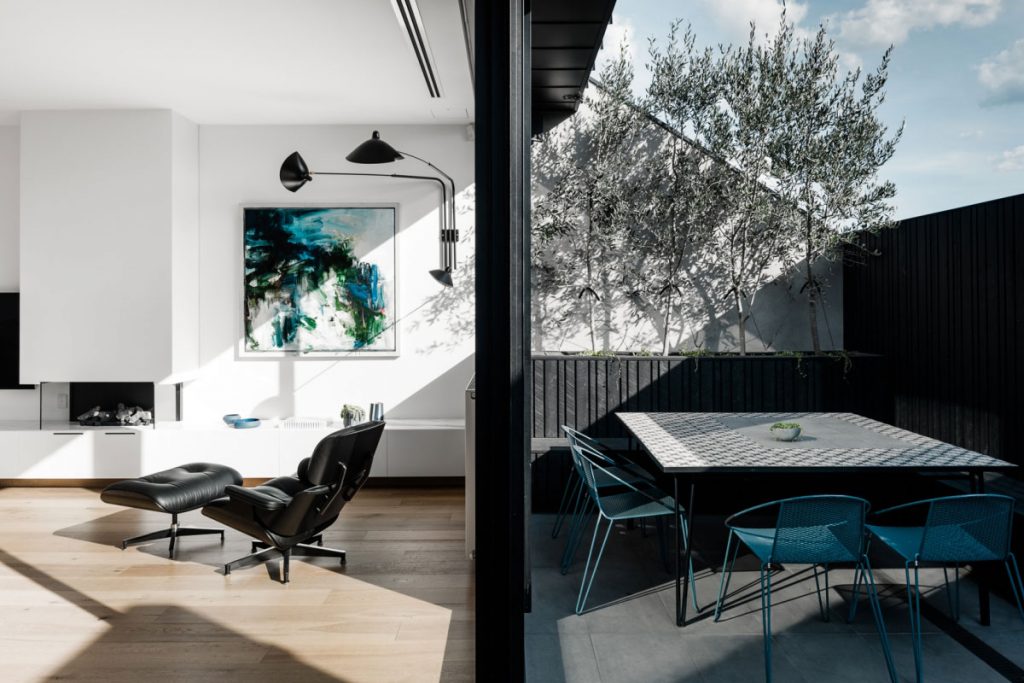 The two external voids extend from level two to ground, creating an opportunity for windows to allow natural light into each room. These also create visual connectivity and link the house vertically with beautiful light wells, while creating opportunities for natural ventilation.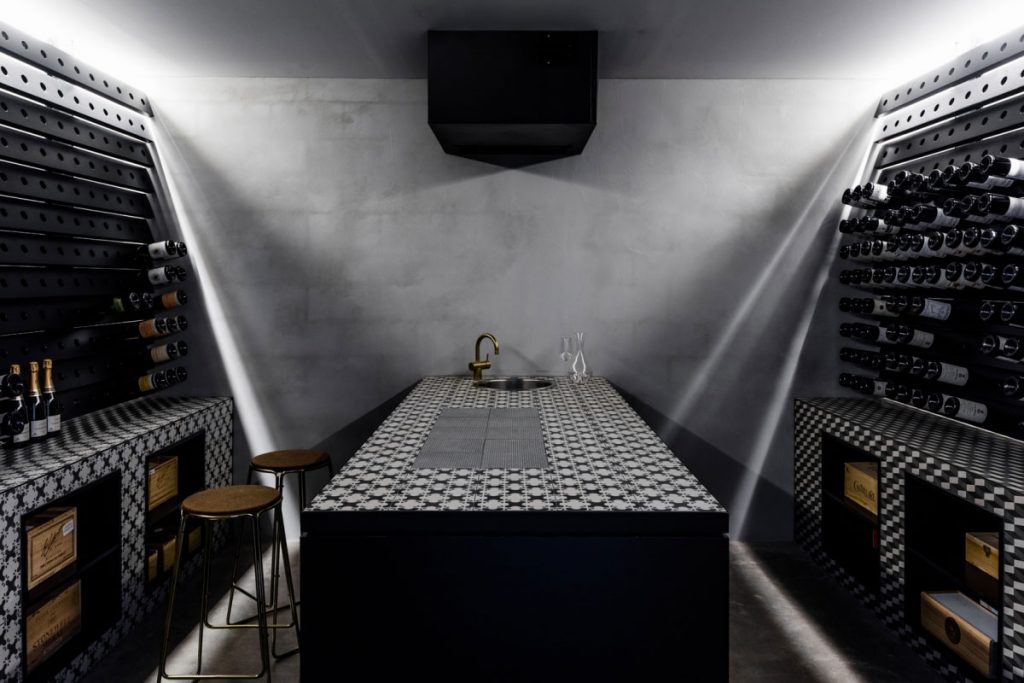 Featuring a double garage, full automation, cellar, private lift, butlers pantry and guest suite -this project was tackled (and well-executed) by Melbourne-based boutique architecture studio, HA Architecture and built by The Pulitano Group. This four-bedroom home is a combination of design and high-end workmanship.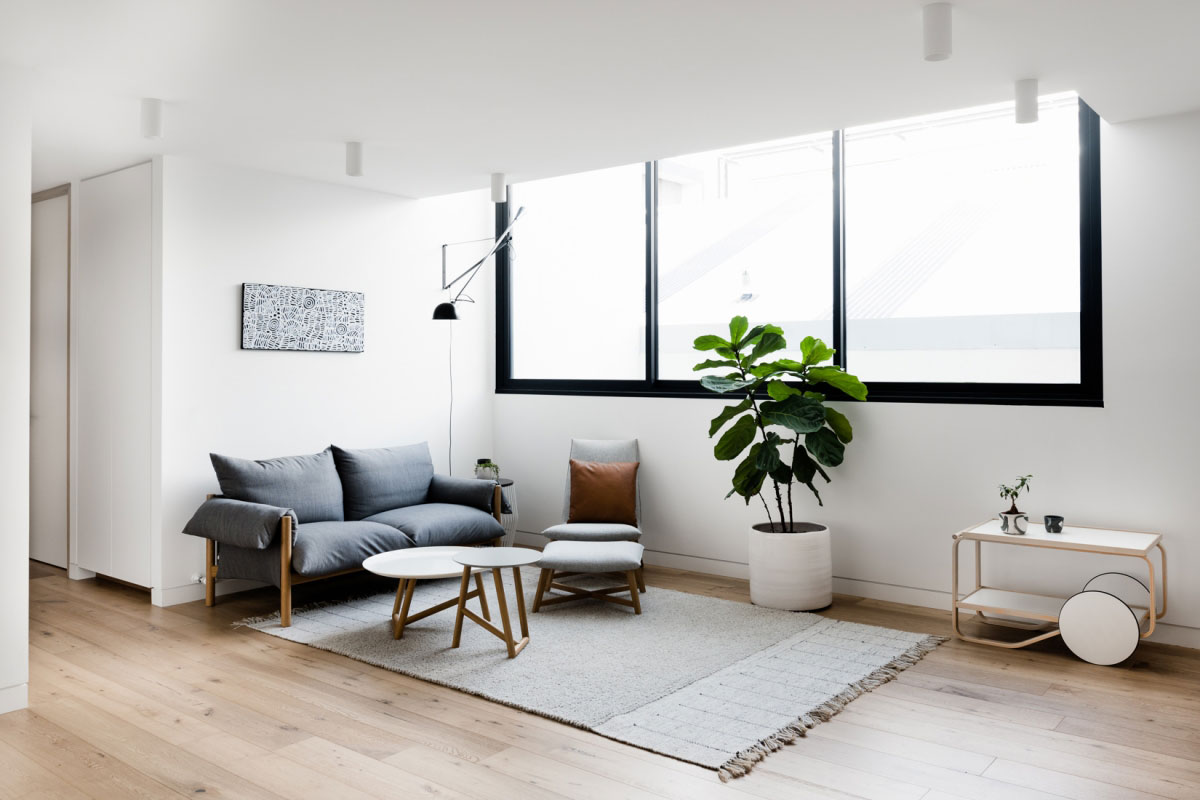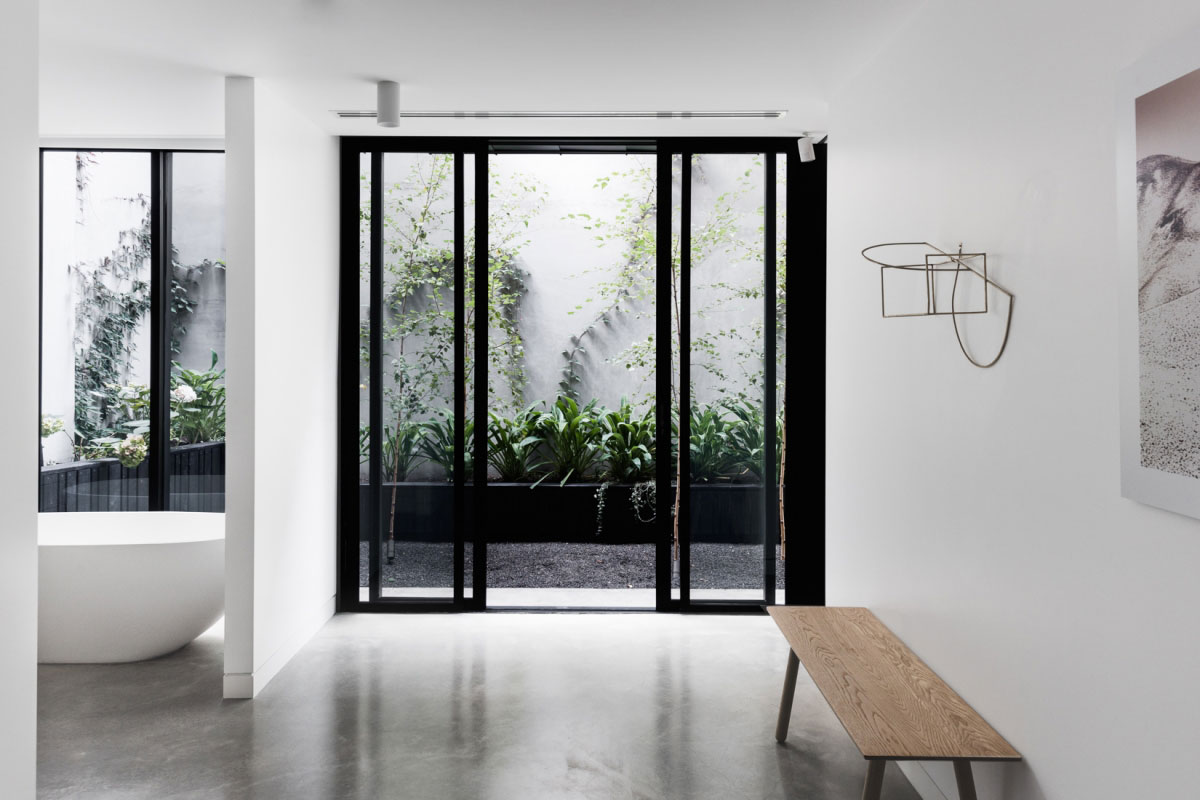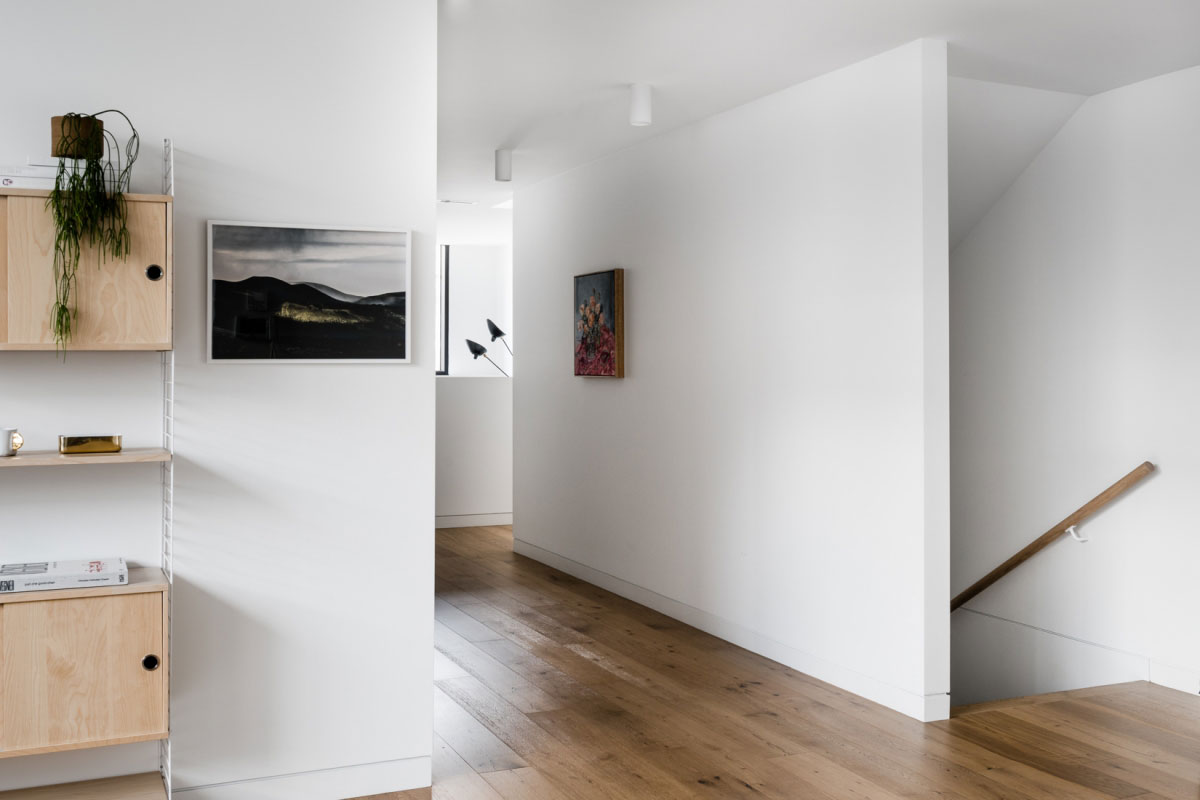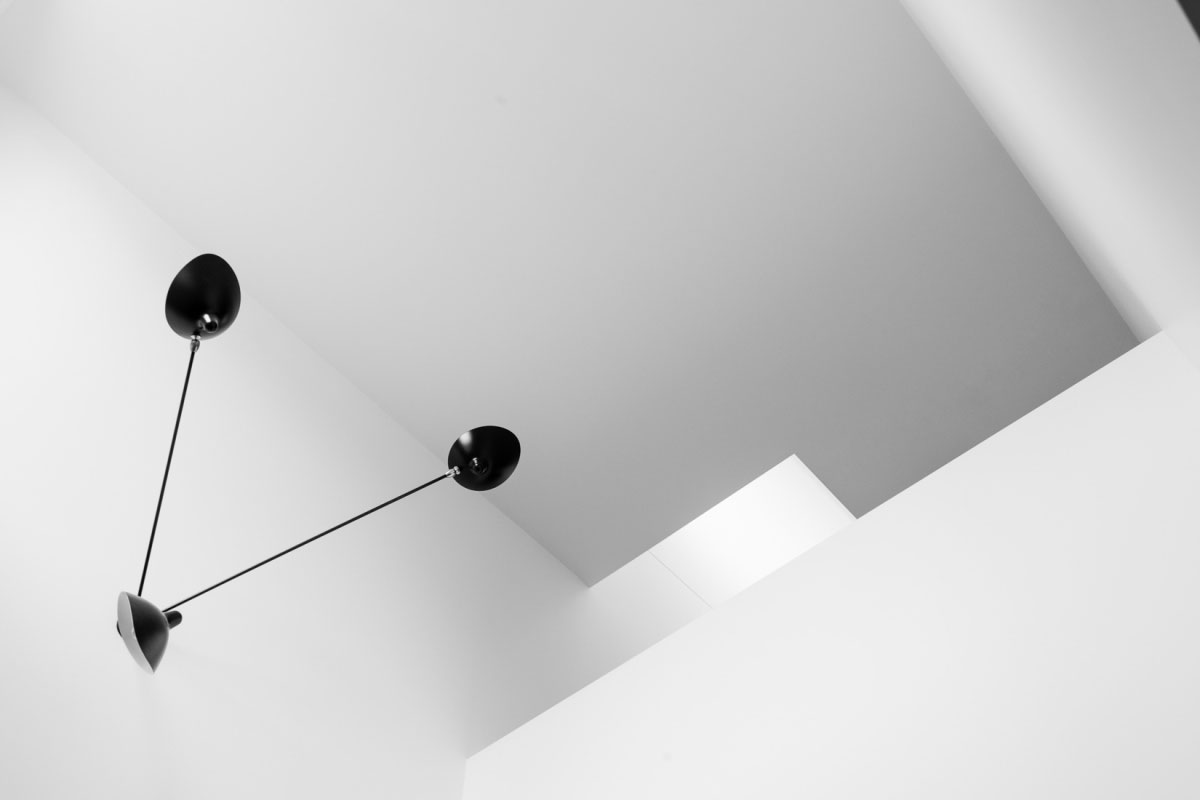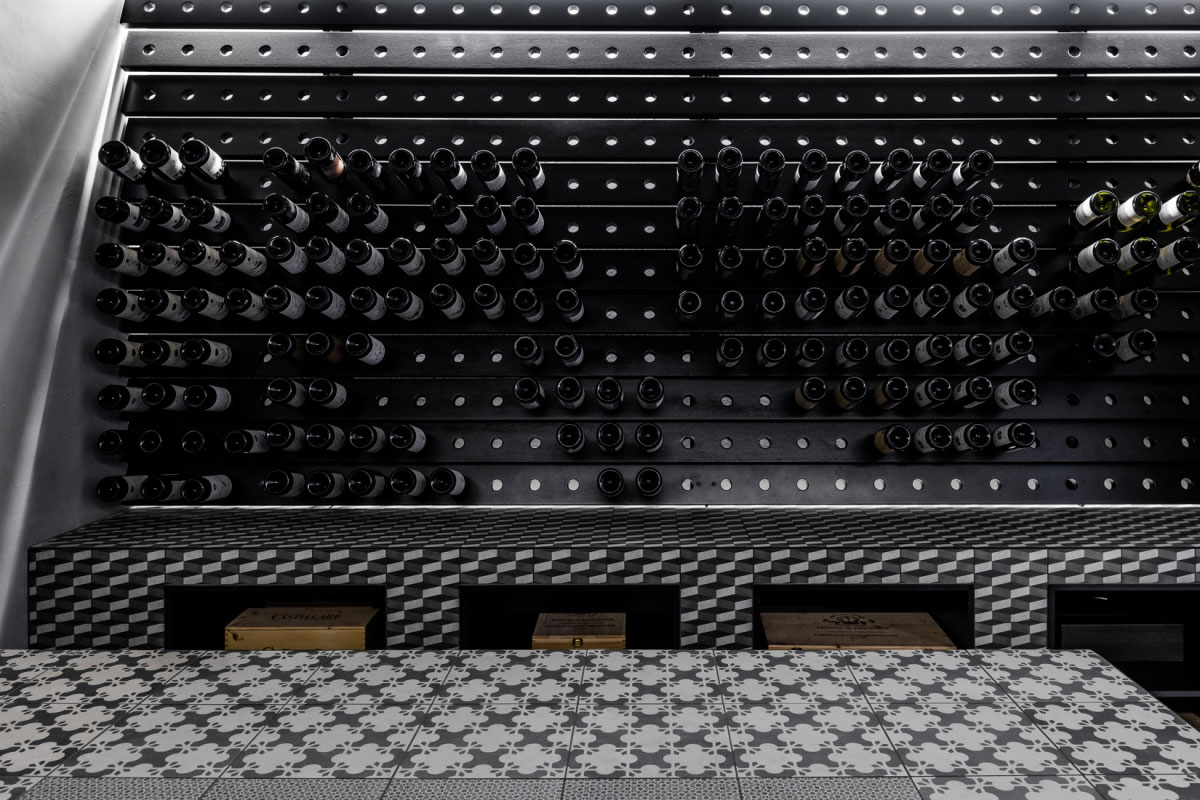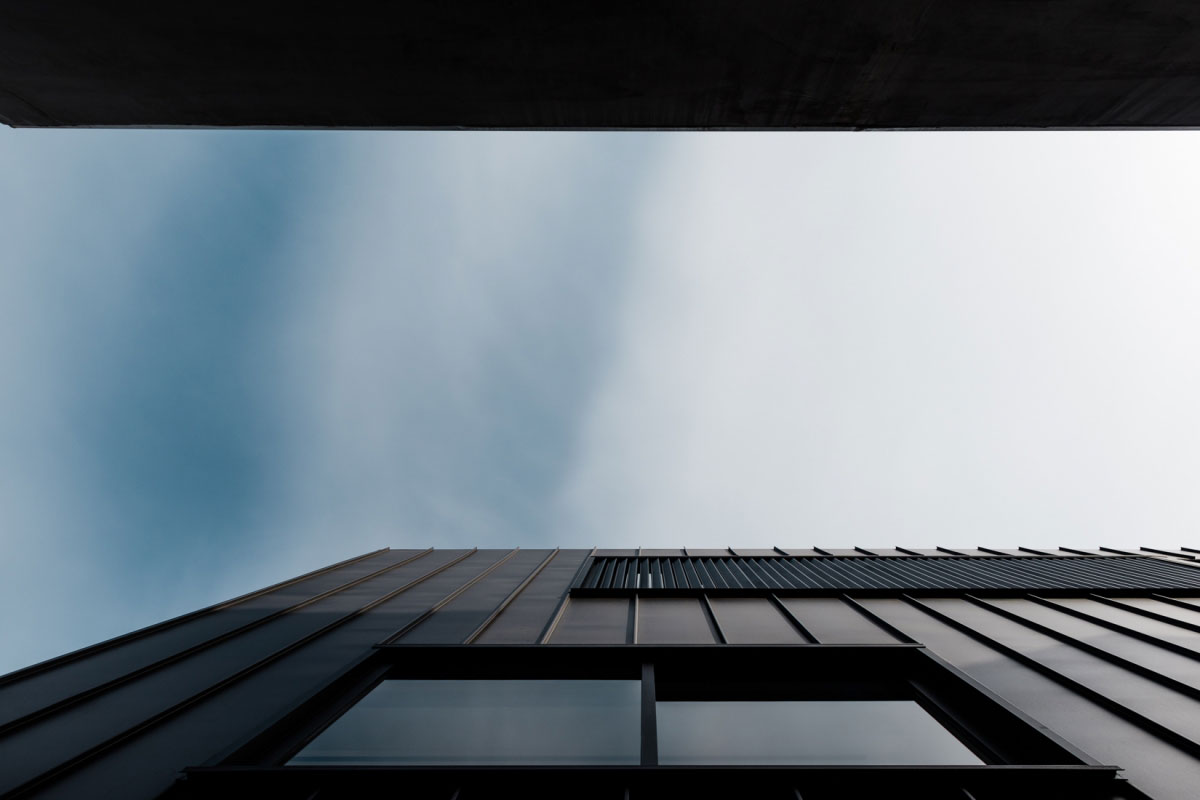 Photography by Tom Blachford.