So you love art but you're not quite sure what your style is? Perhaps you don't know your typographic from your graphic… that's cool. Not all of us paid attention in art class, though luckily for you I did! So today I thought I'd talk to you a little bit about Typographic art prints and how to style them. First of all, I have a big soft spot for Typographic Prints 1) because I'm a Graphic Designer and it would be sacrilegious of me not too and 2) the very first product I ever designed was actually a typographic print. Typographic simply means that type is represented in the artwork. That could come in a variety of forms, it could be a long typeset paragraph, or just a few words or perhaps just even one letter. Basically if you see any part of the alphabet in an artwork, you can refer to it as Typographic.
Type can be created through a wide range of subject matter whether it be digital, paint, drawn, letterpress, collage, foiled… Each application has its own unique feel. Which one is best? Dunno, you tell me! That's the great thing about art, there is no right or wrong answer. Art exists to challenge and inspire us. Some subject matter you will instantly be drawn to and others not so much.
When it comes to styling typographic art prints they can present a challenge as they are particularly bold. They can have a stronger impact compared with other art as they quite literally 'make a statement'. Often I suggest hanging typographic prints on their own. Let them make a statement and be proud! Think about what the print is 'saying' and how it makes you feel or think, that will then dictate where in your home you should hang it.
If you want to work your typographic art print into a gallery wall with additional prints, try not to clash with too many other typographic artworks. You will find that they may compete for attention so be careful with your selection and try to balance with complementing artwork. For the best tips on How to Create the Perfect Print Gallery Wall be sure to read our past article to take you through step by step.
Choosing artwork that represent quotes, lyrics or poems are a great way to bring intimacy and personality into your home. It has the ability to transform the ambience of a room by bringing positive energy and the extra hints of texture can help add much needed visual difference to your interiors. If you have a print wall, typography art prints are also great in breaking up existing photographic or abstract prints.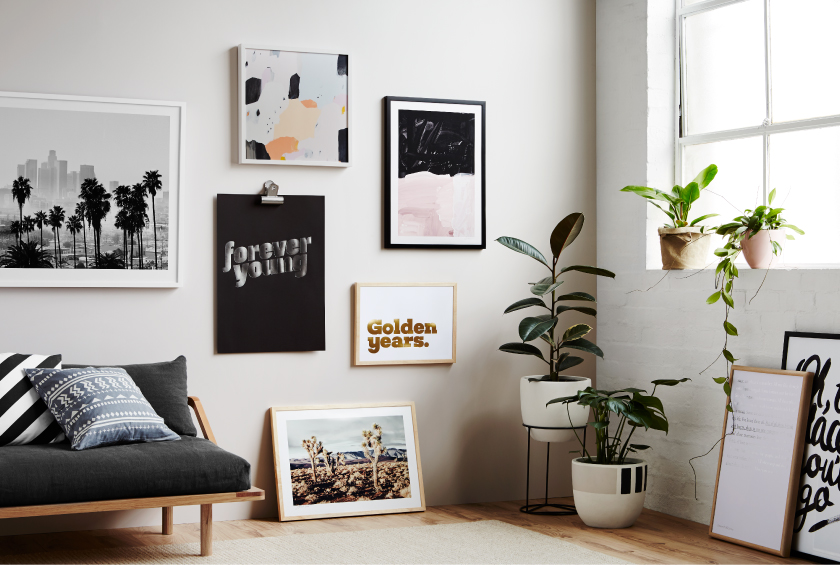 Oh the Places You'll Go Print by Hunting for George
Our first and favourite! This striking typographic poster is inspired by the Dr Seuss classic 'Oh the places you'll go'. I created this art print with a ink and a paint brush. I scribbled away at my desk and loved the freedom of movement in my writing. Turns out that you guys did too.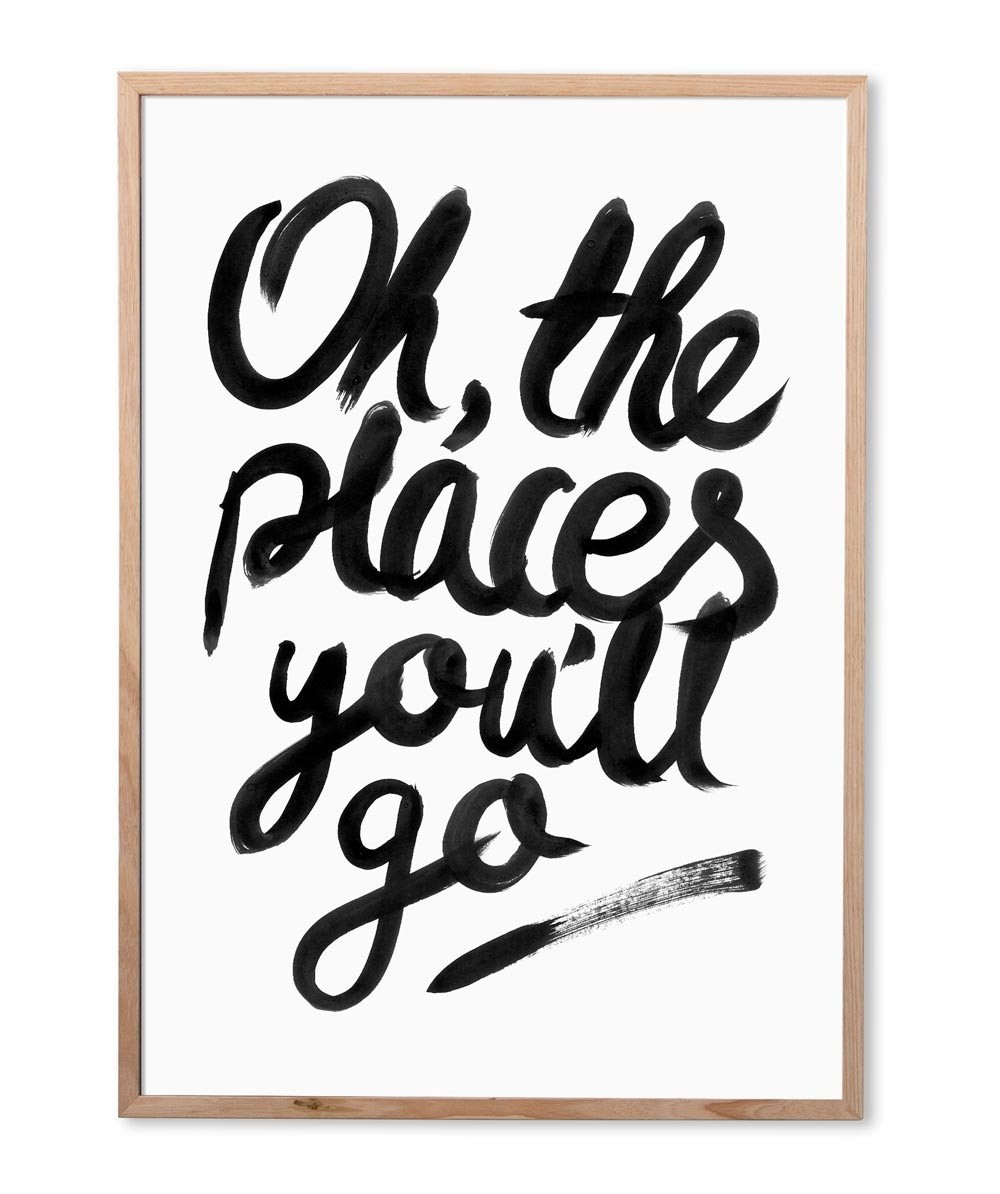 In My Life Print by Hunting For George
Arguably the most beautiful lyrics ever written, In My Life from the Beatles by John Lennon and Paul McCartney. Elegantly typeset in silver foil, the In My Life print looks great in a white or timber frame. Perfect styled in a bedroom or hallway so you can be reminded every day just how lucky you are!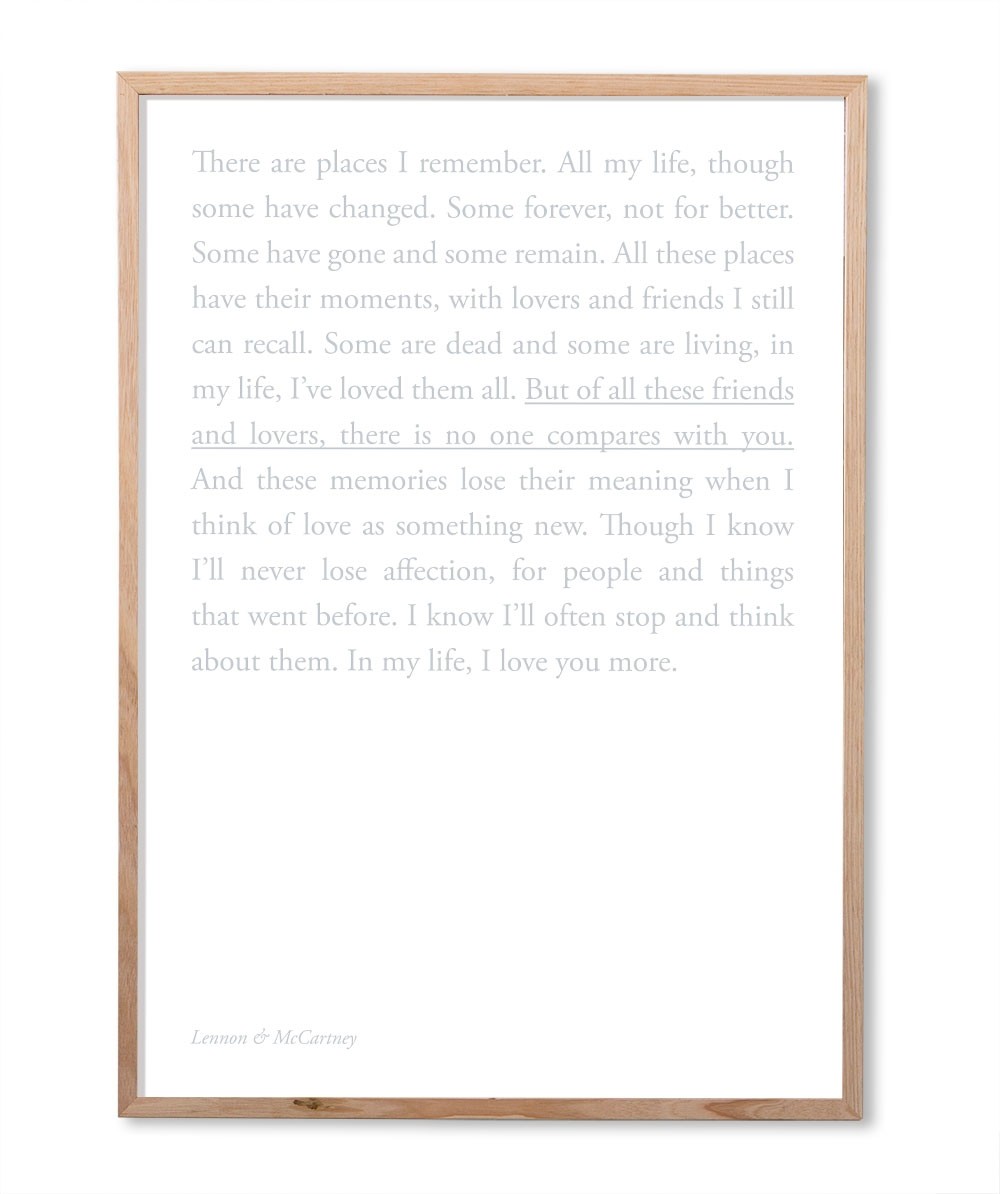 So, which one is your favourite? Shop the full range of Hunting for George Art Prints or more specifically Typographic Art Prints. Need a Frame that fits? No Worries, Shop Frames.