We've always been a fan of incredible homes that perfectly blend nature and architecture. The Spotted Gum Tree House situated at Landcox St, Brighton East, Victoria is one perfect example! Designed by Merrylees Architecture, the proposal was plotted around the gum's considerable structural root zone, which proved to be challenging due to the location of the tree and other site constraints. The tree serves as a junction from the encompassing neighbourhood to the Bayside botanical gardens located nearby, so was considered an essential component to retain and protect.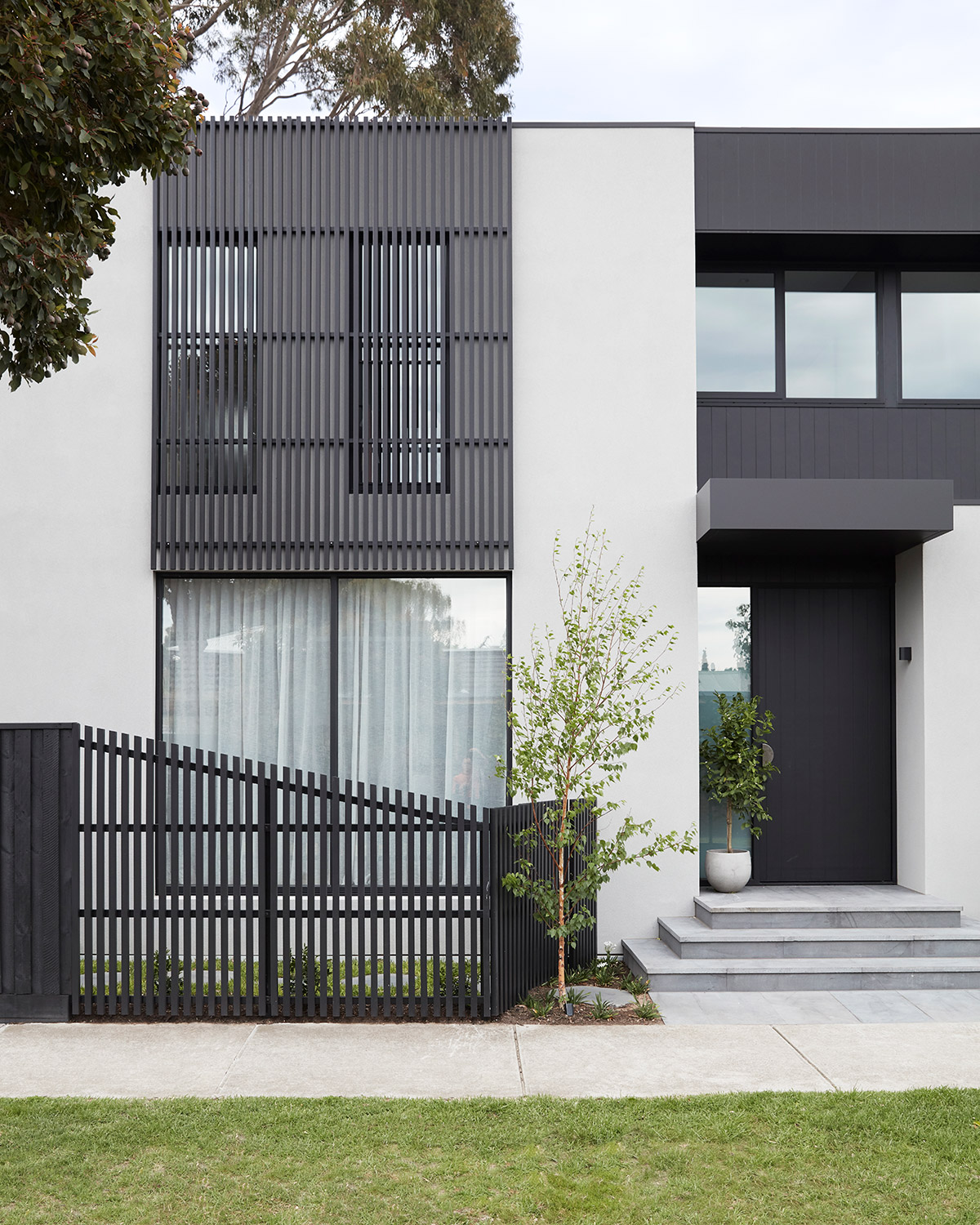 The lounge area which serves as the main rendezvous point features a seemingly obscured fireplace that was elegantly coloured in black to purposely be in contrast with the elements of timber and clean white walls. The whole furnace structure is beautifully perched directly above a terrazzo-finished hearth which extends beneath. Surrounding the whole space are clear sliding doors which serve as an opening where the outdoor backyard is located. During the day, it also allows a steady stream of radiance to the lounge. You can't really beat natural lighting!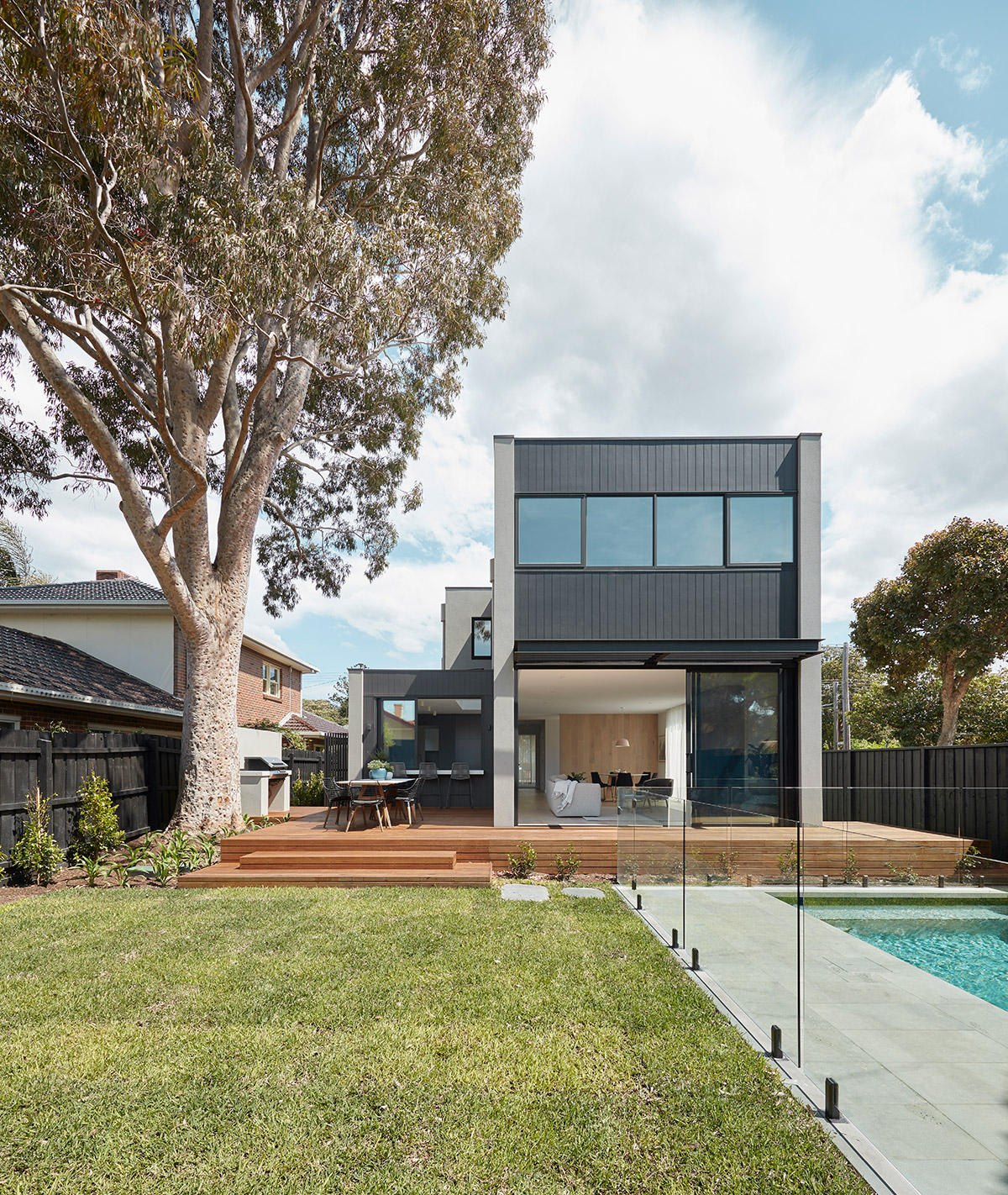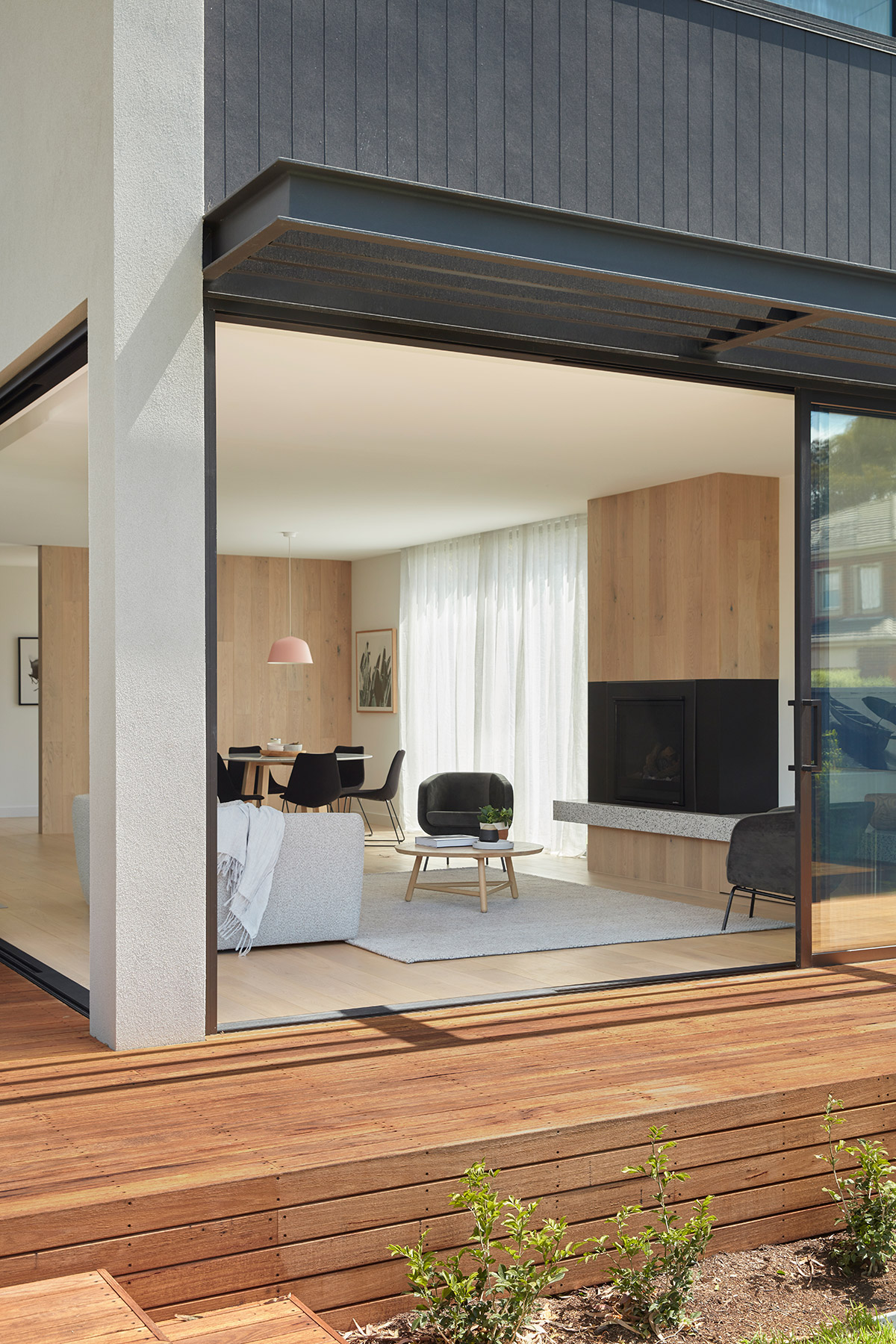 Situated at the opposite side of the clear sliding door is the backyard where the patio and swimming pool is located. The enormous spotted gum tree is rooted nearby which creates a protected, private and shaded outdoor setting directly off the kitchen and living space. Blue stone pavings and black cladding are utilized on the outdoor area to further enhance the look and feel of the whole outdoor yard.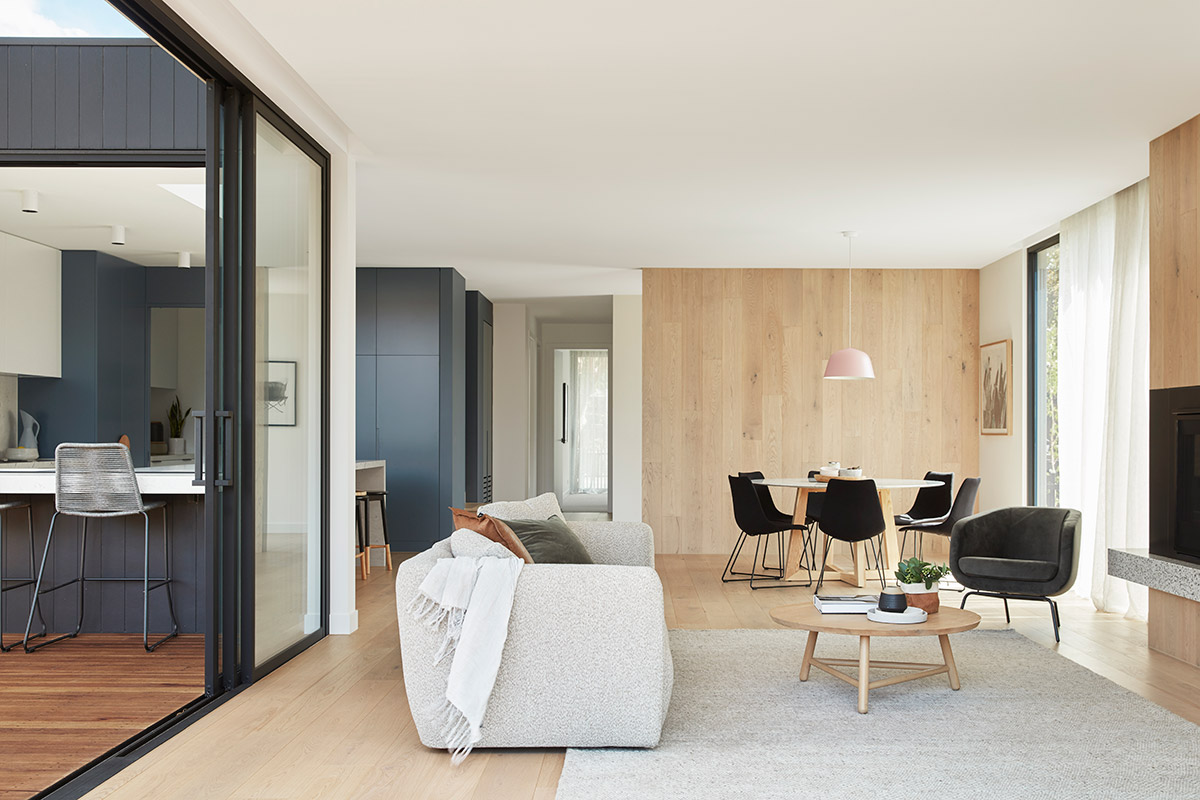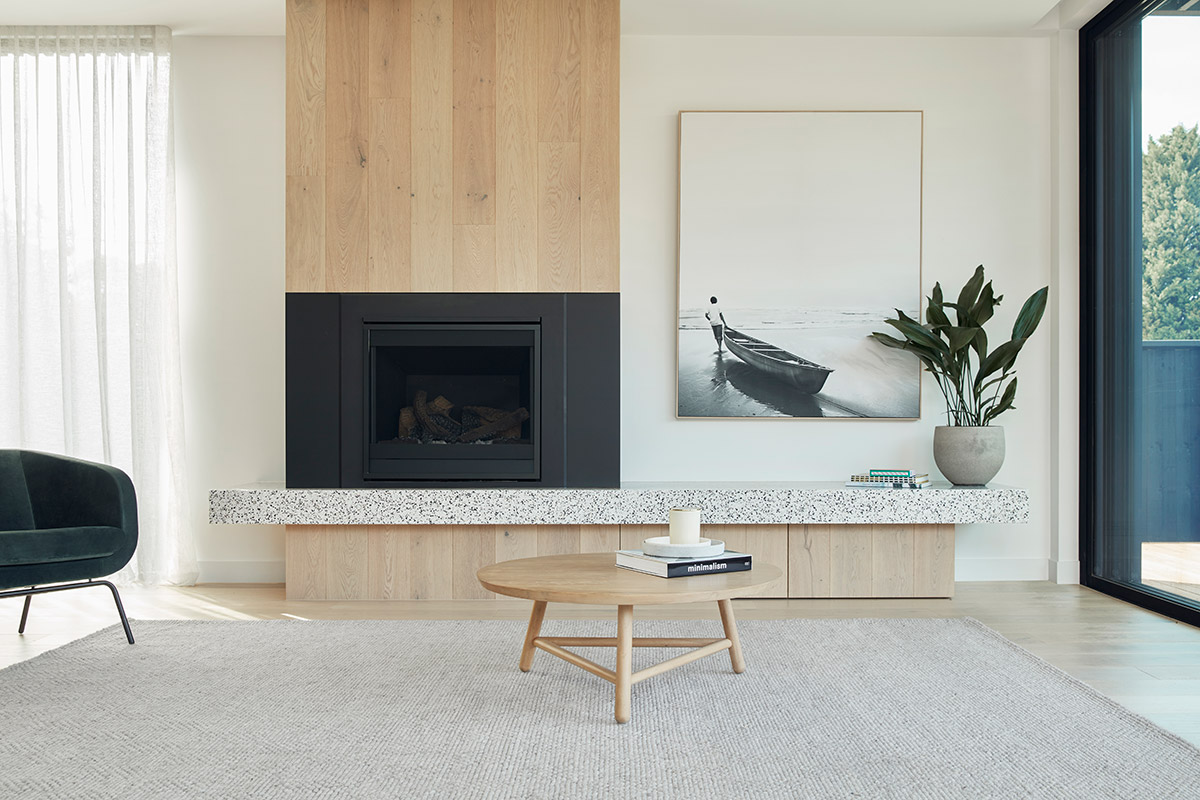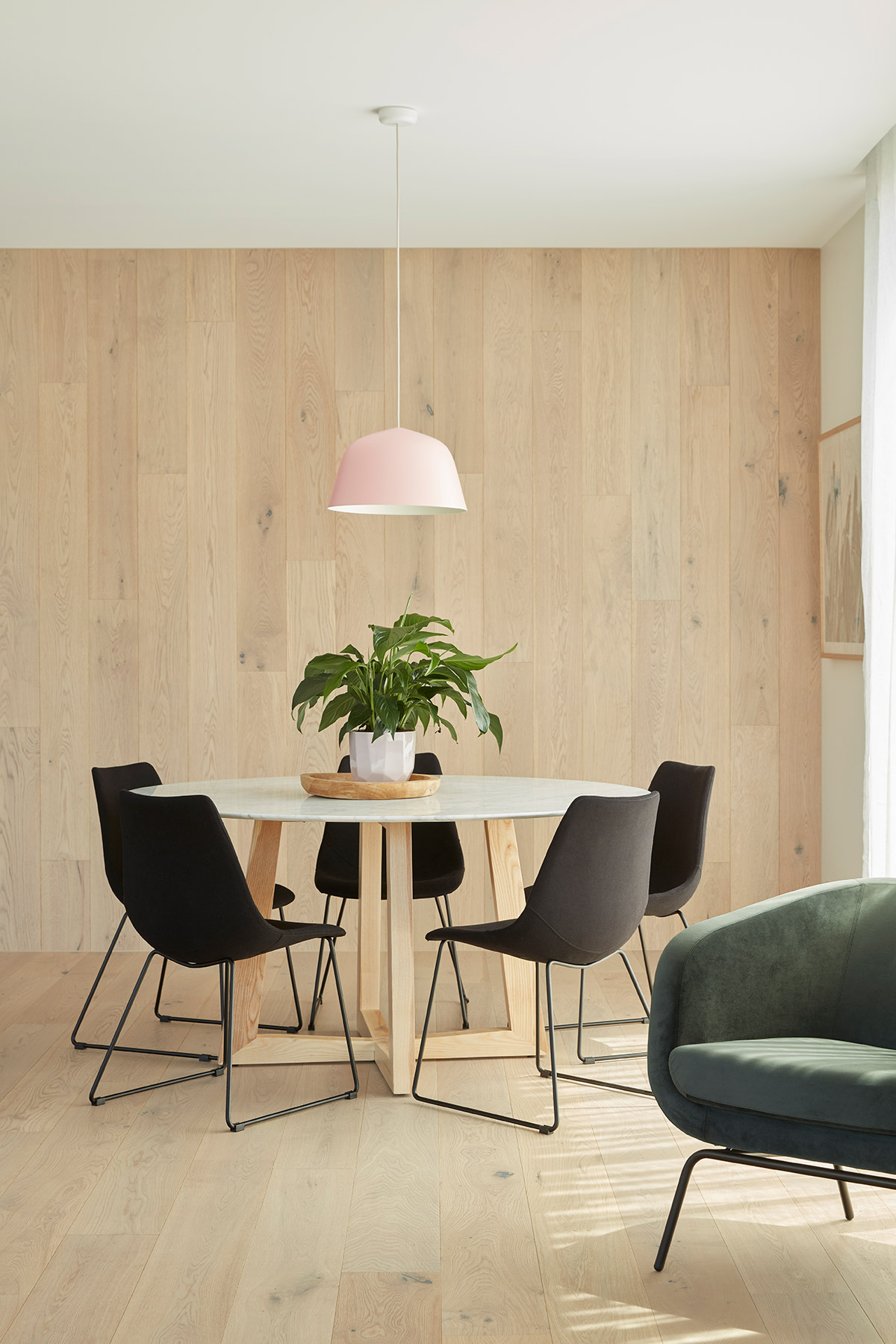 Just a few steps away from the lounge lies the open-plan kitchen and dining area, furnished with a modish elba marble countertop and '2 pac' paint-finished kitchen cabinetry. The use of soft colours and dark shades combo is very evident with the furniture including two-toned bar stools and contrasting cupboard handles which blend nicely with the interior. The engineered timber floors admirably cover the whole floor space extending throughout the entire room.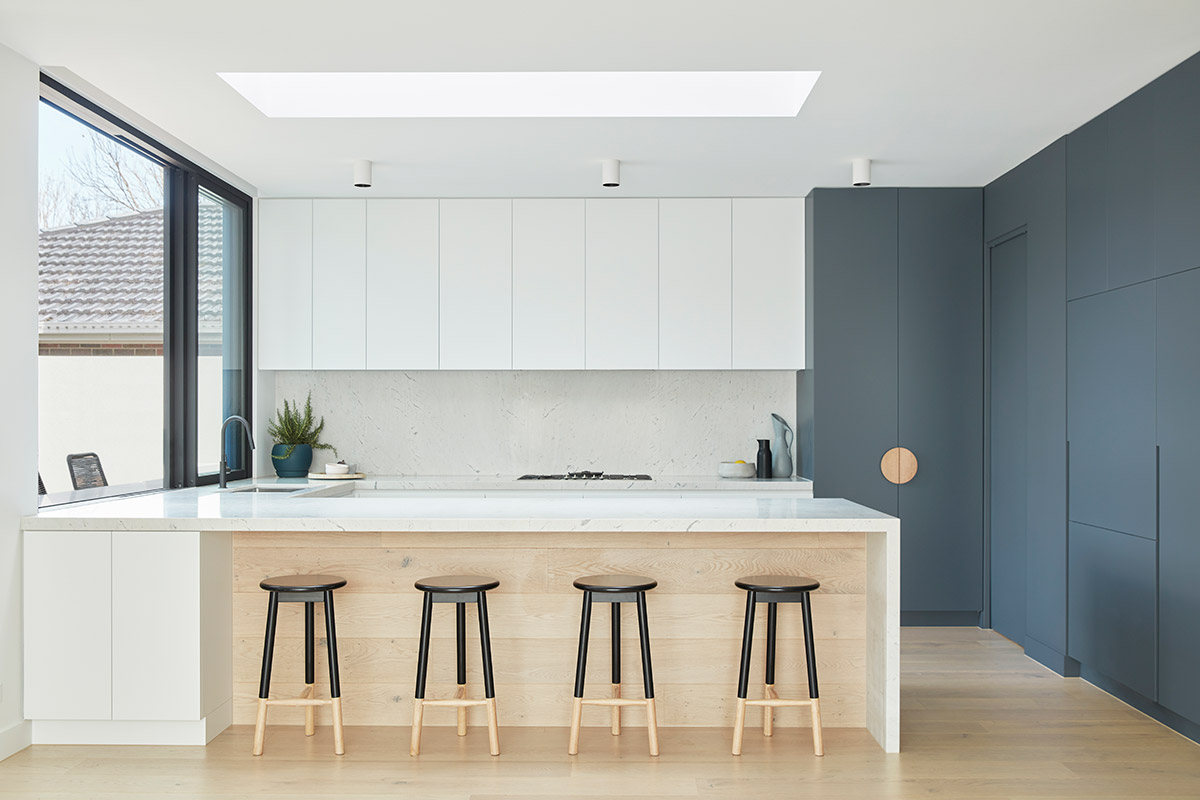 Flushed cabinets with black handles coupled with soft blue glossy tiles flood the blank spaces of the butler's pantry and laundry to fill that aesthetic void and create an illusion of more space and continuity. Check out those engineered floorboards!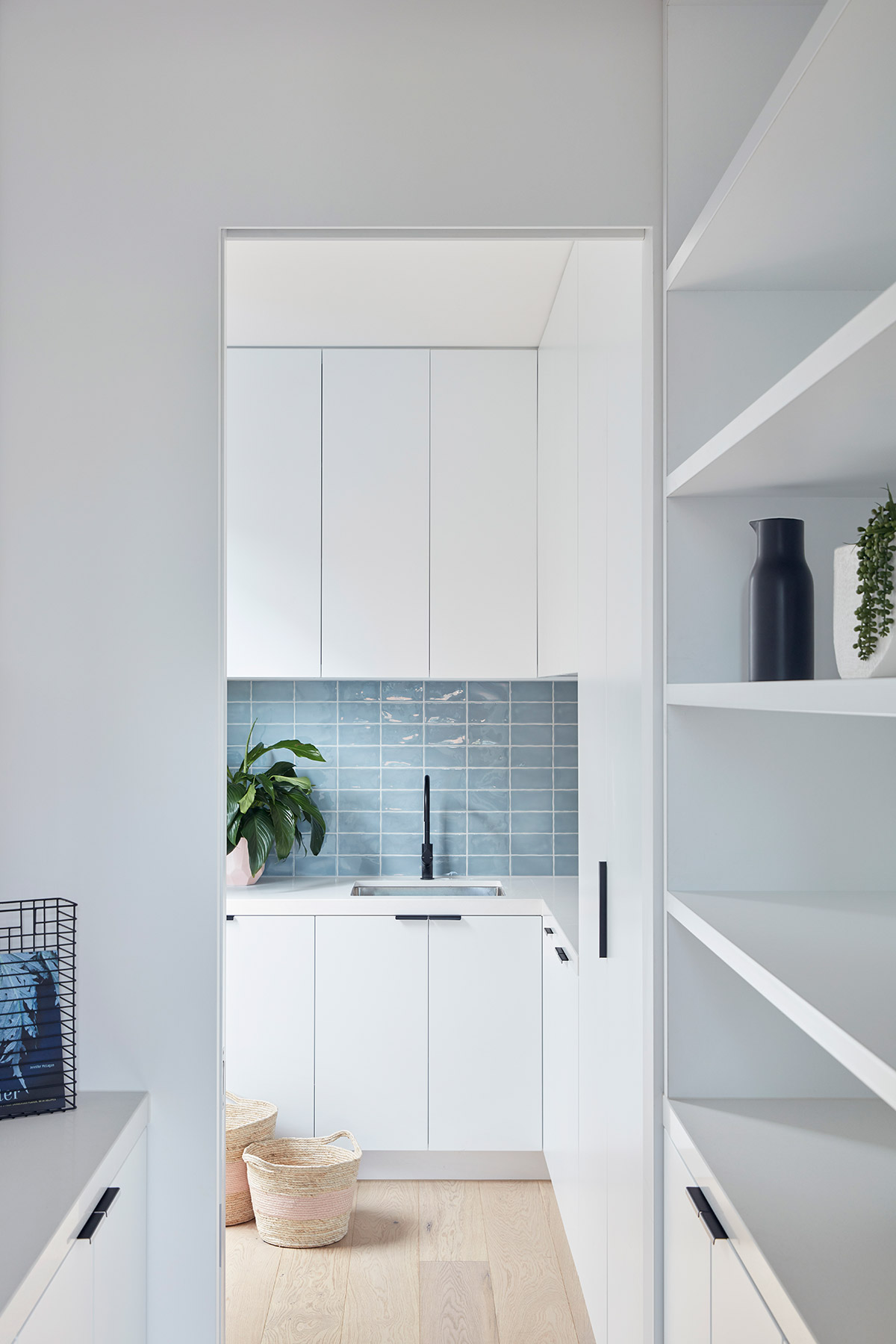 The powder room sports some really sophisticated black taps and delicate colour scheme combination of light and soft blue tones, with terrazzo-finish textured walls. The lighting hangs directly above the round mirror which aims to efficiently reflect and distribute light around the bathroom.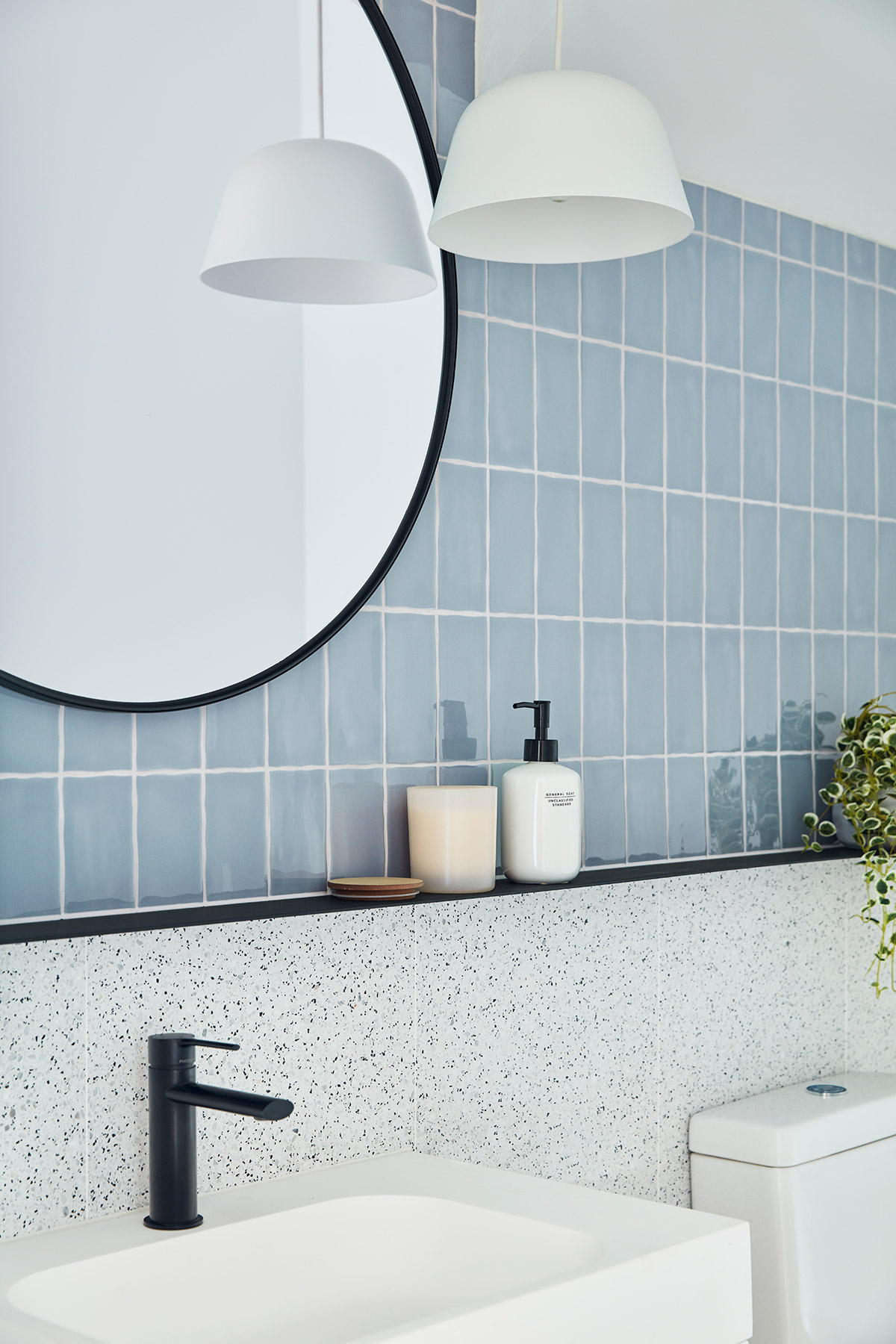 The master ensuite features a black-and-bold classy concept. Brick-like tiles and a contrasting wall floating cabinetry with terrazzo-finish benches balances the vibe of the room.
With fewer and fewer firms practicing corporate social responsibility with their projects, the Spotted Gum Tree House by Merrylees Architecture is a breath of fresh air. It surely blended well with nature without compromising its beauty. Way to go!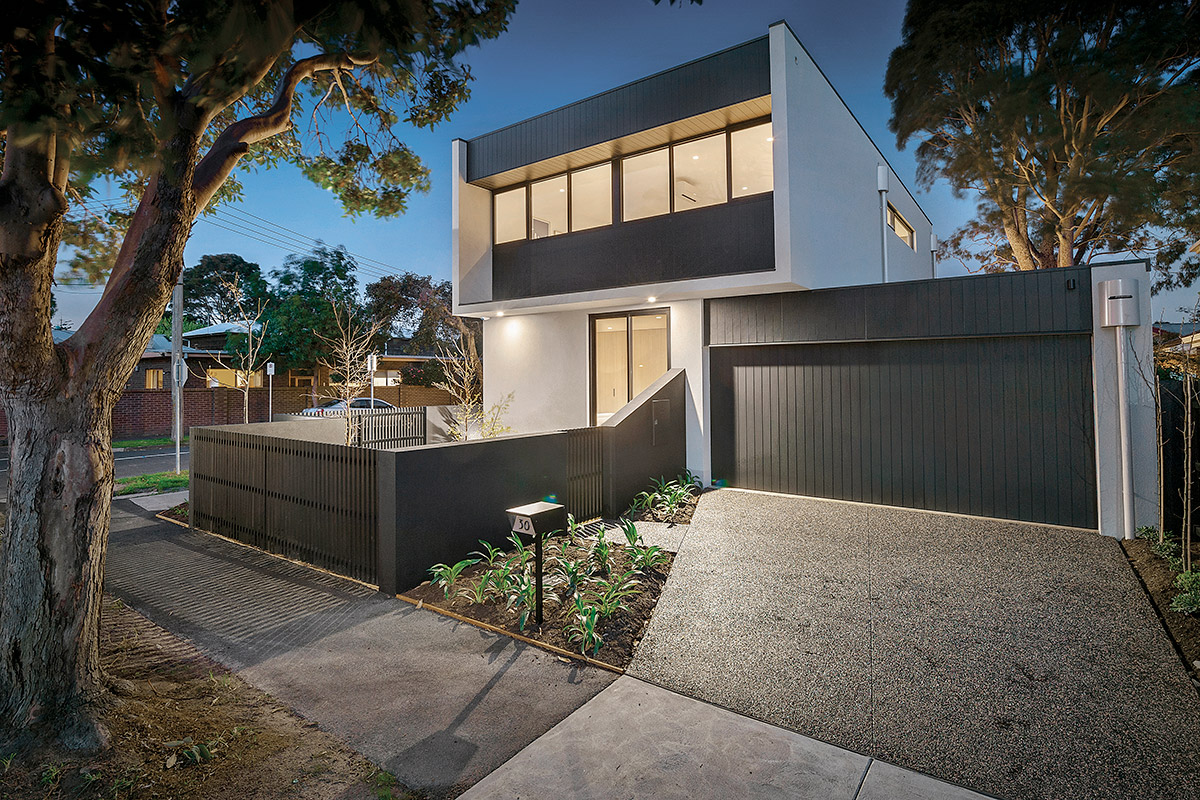 House Project: Spotted Gum Tree House
Architect: Merrylees Architecture
Styling: M & Co Collective
Location: Brighton East, Australia
Year: 2018
Project size: 300 m2
Site size: 480 m2
Photography: Tom Ross