Melbourne-based architecture firm Timmins+Whyte has been engaged by the clients to add a double-height extension to Lantern House, a Victorian terrace located in North Melbourne. Like most heritage homes, this 19th-century structure had undergone add-ons throughout its life that needed to be reimagined, with the main goal of opening and brightening up the house to comfortably shelter a family of 5.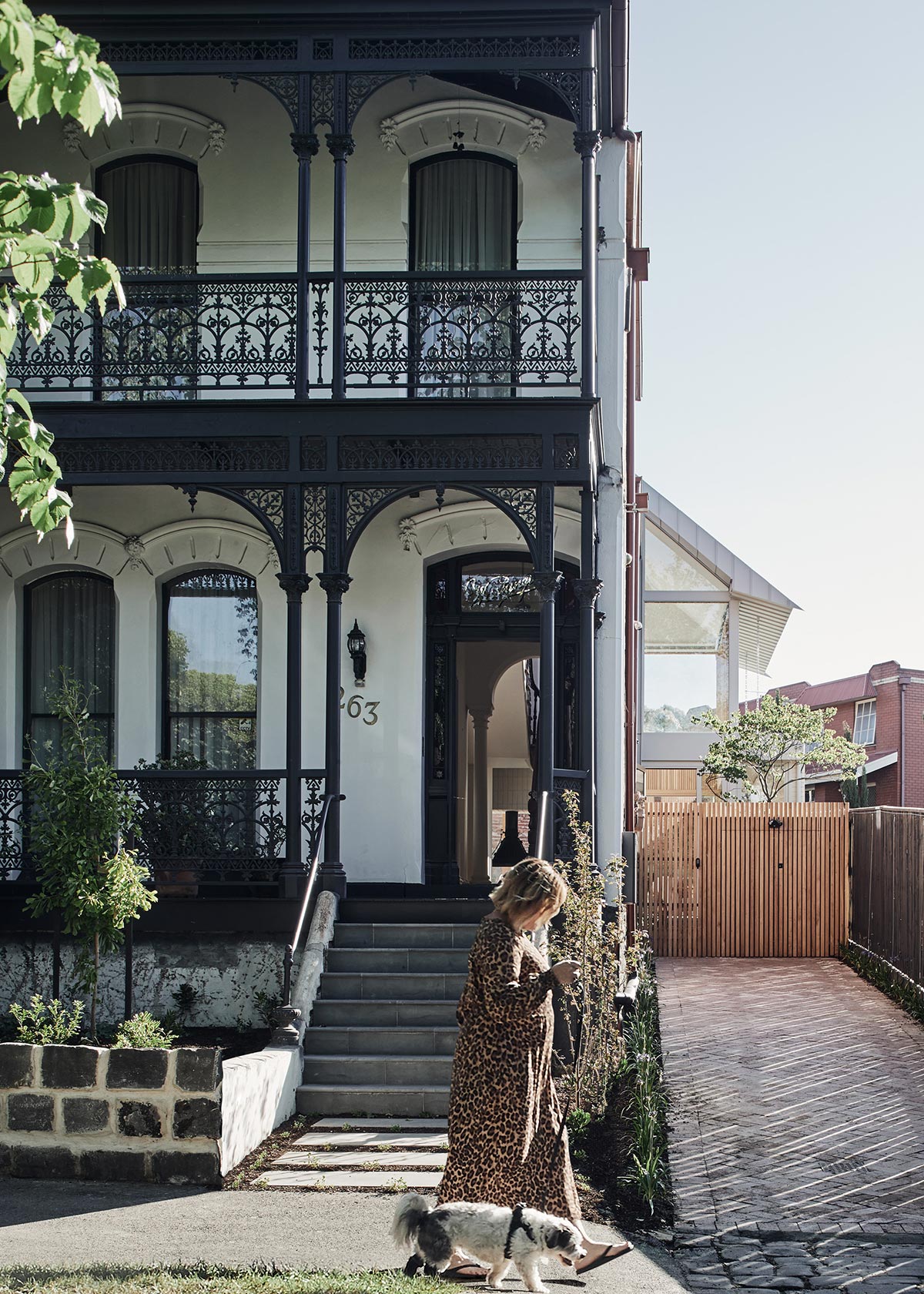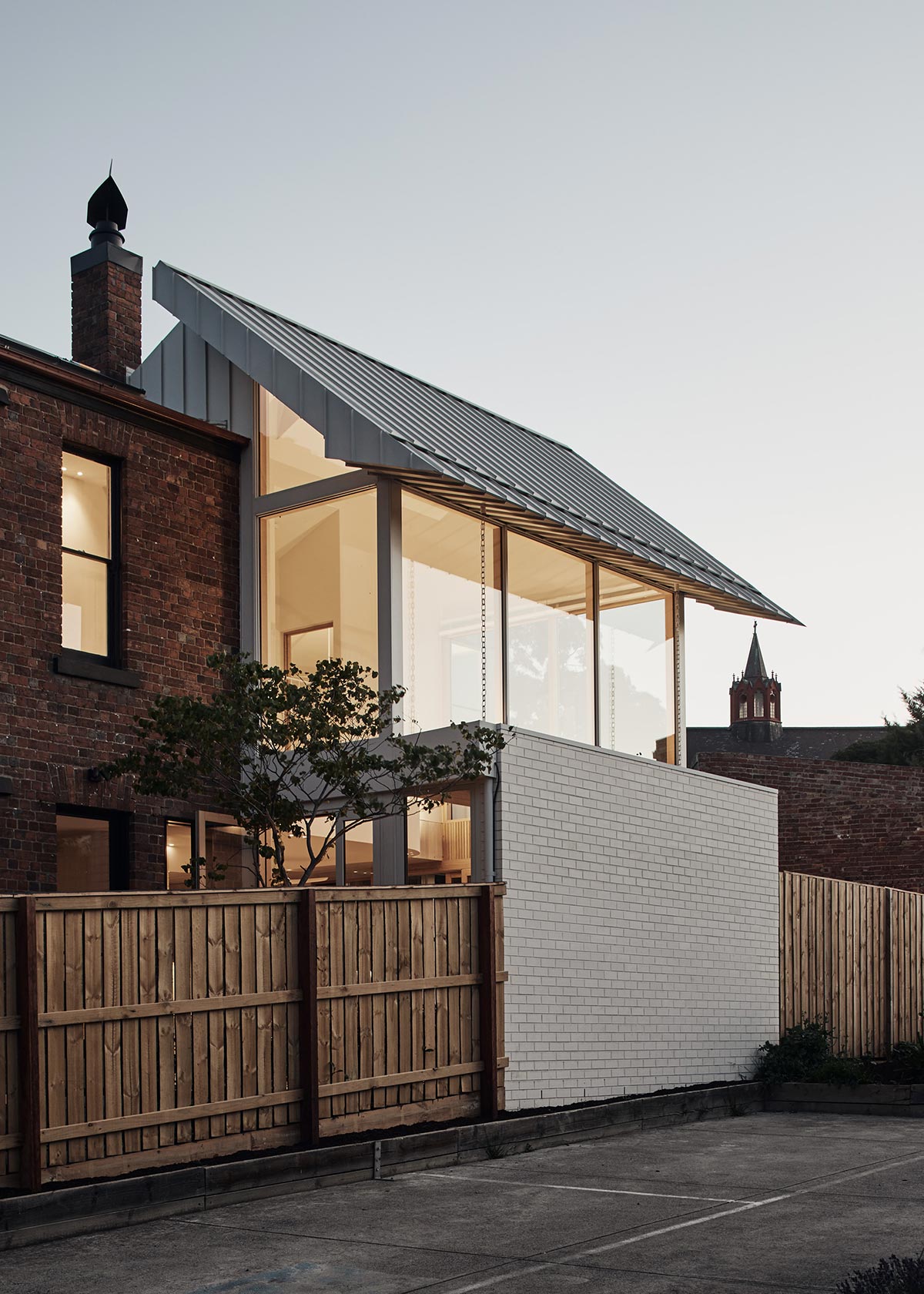 "A small footprint housing an open plan living space can be challenging to avoid cramped functions. Our clients wanted to live, cook, gather, and lounge, read and socialise in one sunny externally connected space. In order to give the functions definition, ceiling volumes and textures were utilized to create zones. A double height void space connects the landscaped spaces to the east and west both visually and physically, and a balcony area becomes a part of the space to read or converse." – Timmins+Whyte Architects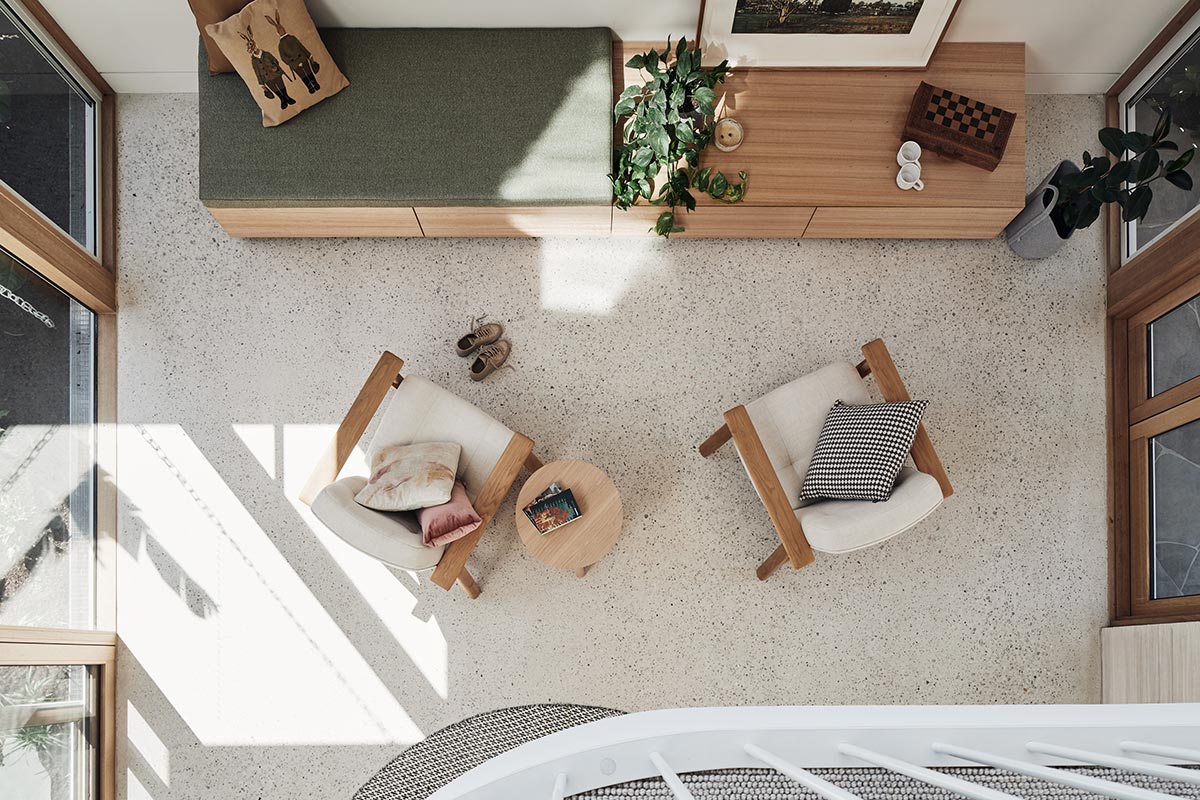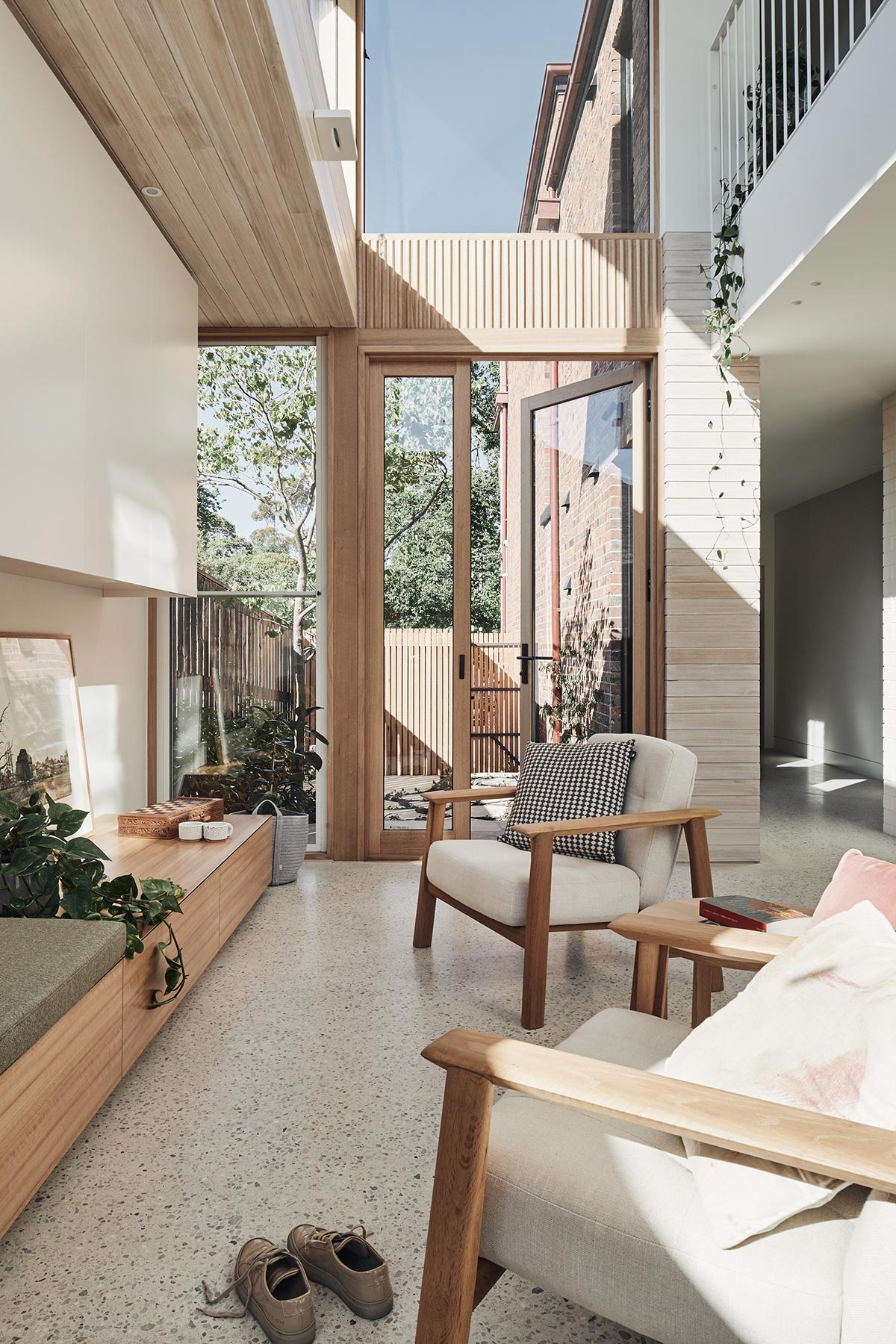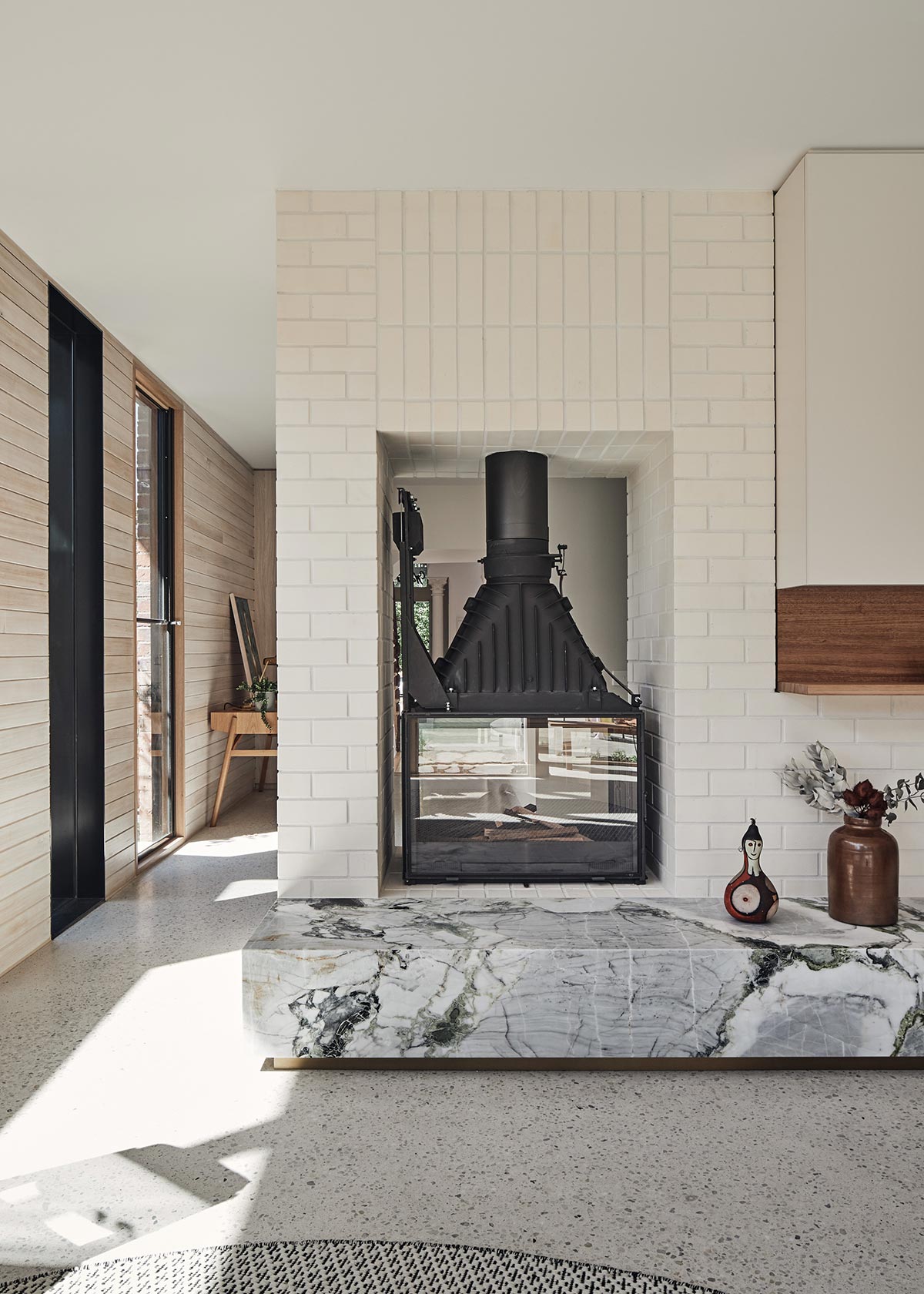 The void has a grand scale, similar to the original heritage listed section of the house in the front. The extension, however, is a light, bright breathing space of calm, in contrast to its Victorian, heavy, dark street address. To protect the honey-colored local timber (Tasmanian oak) interior linings, windows, and doors from the weather, a shell was constructed with Matte white Colorbond cladding on a lightweight timber structure.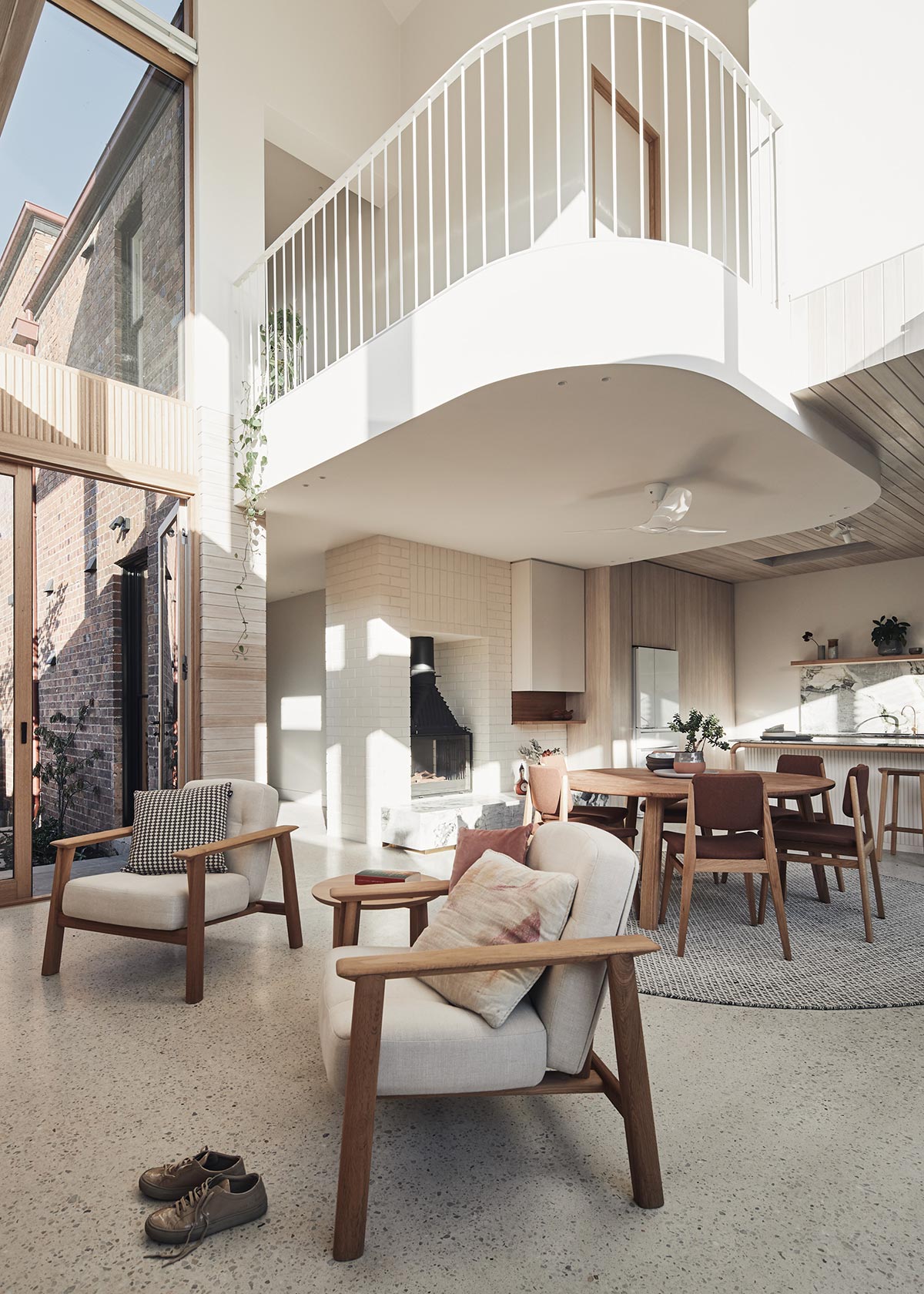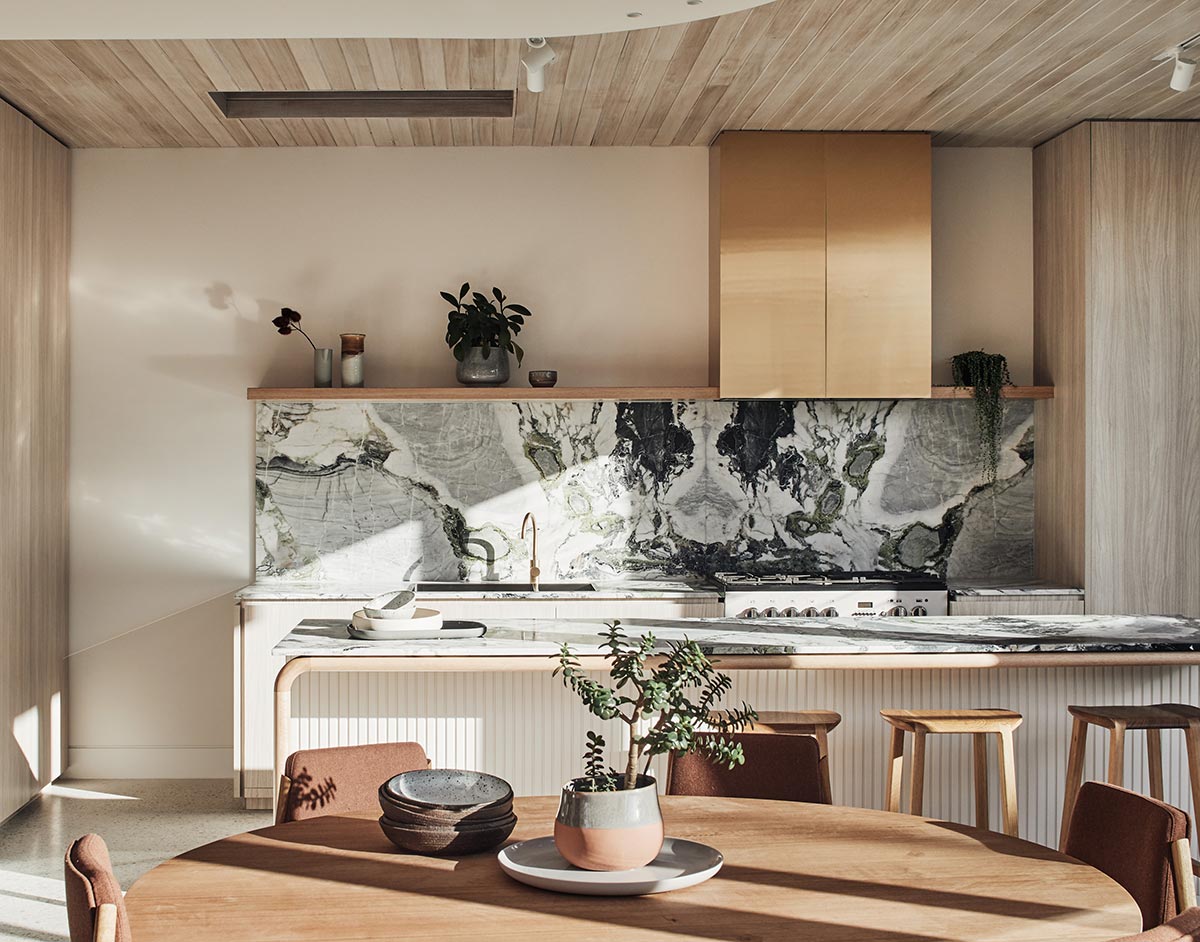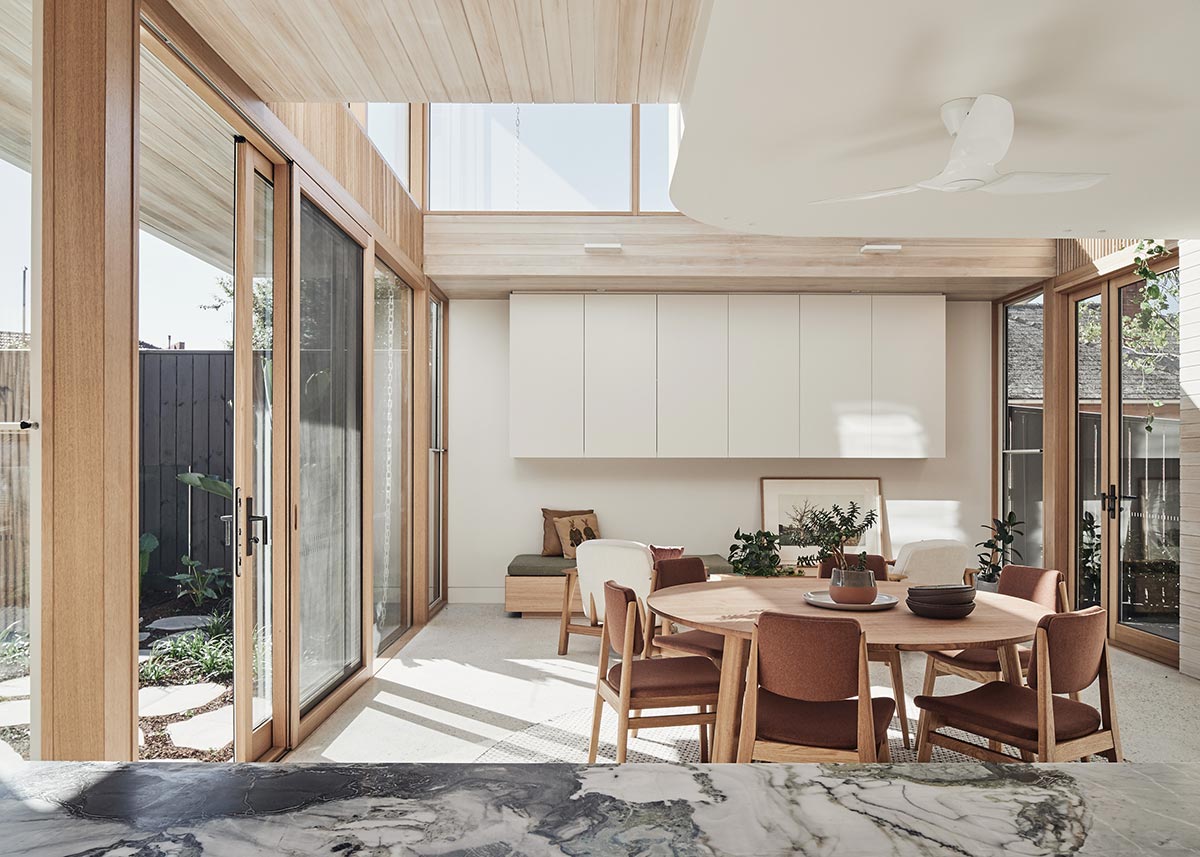 The ground floor of the Lantern House extension employs passive cooling techniques in the summer with operable skylights, fans, and louvered windows. Through the remotely operated blinds on the upper level expanses of glass, the extension has been intended to play with light, allowing the space to bathe in it or retreat from it. The project also incorporates a large water bladder under the front verandah to water the gardens and solar panels on the roof for energy.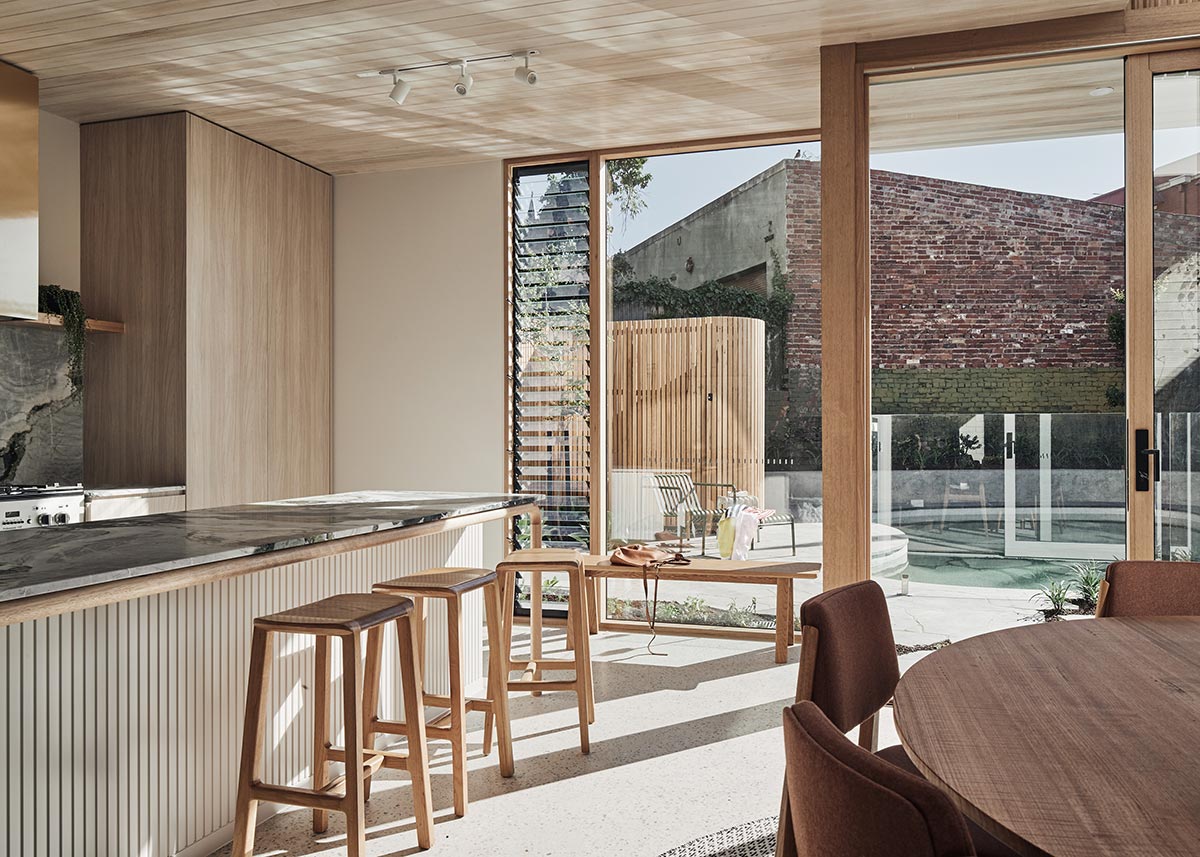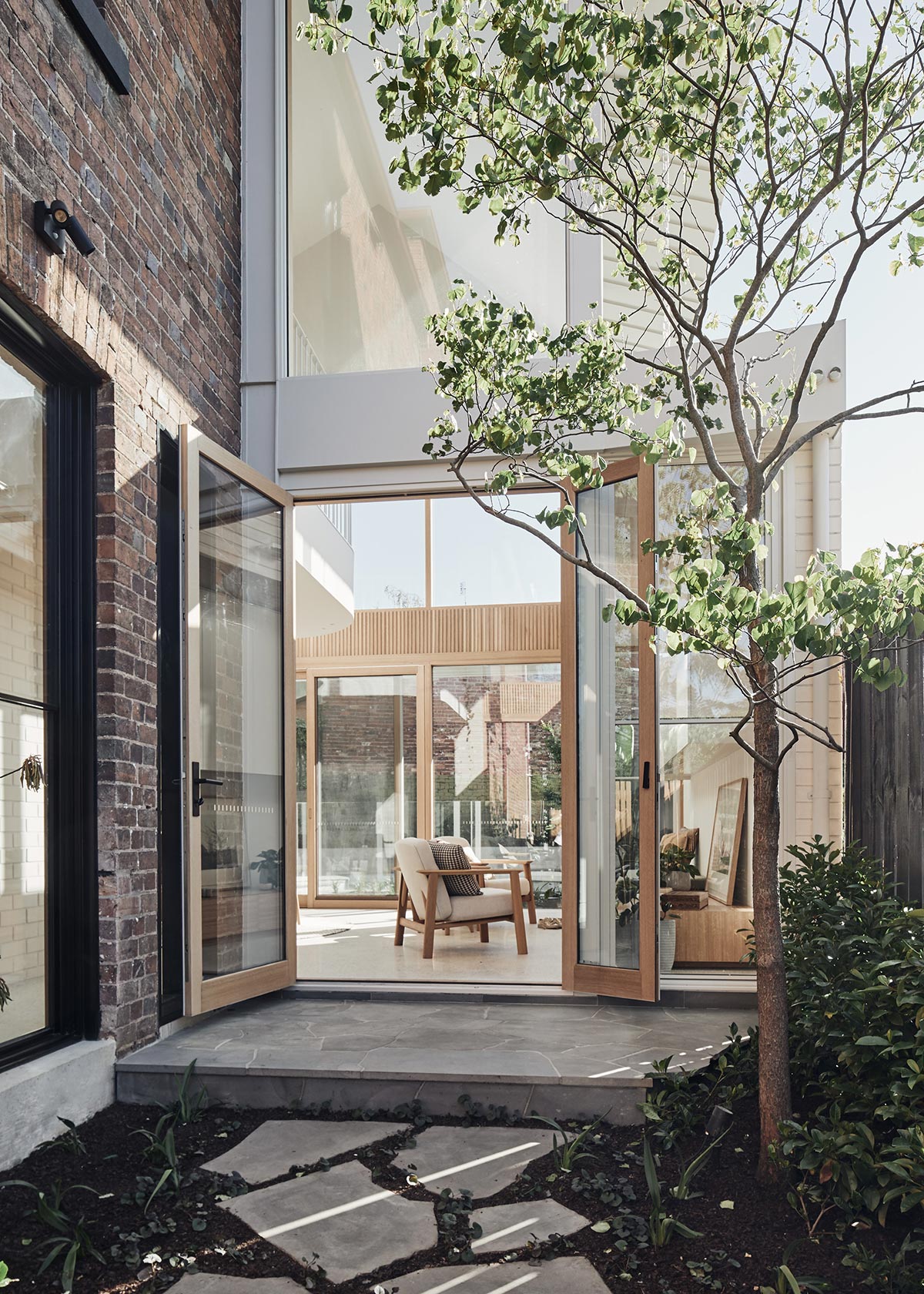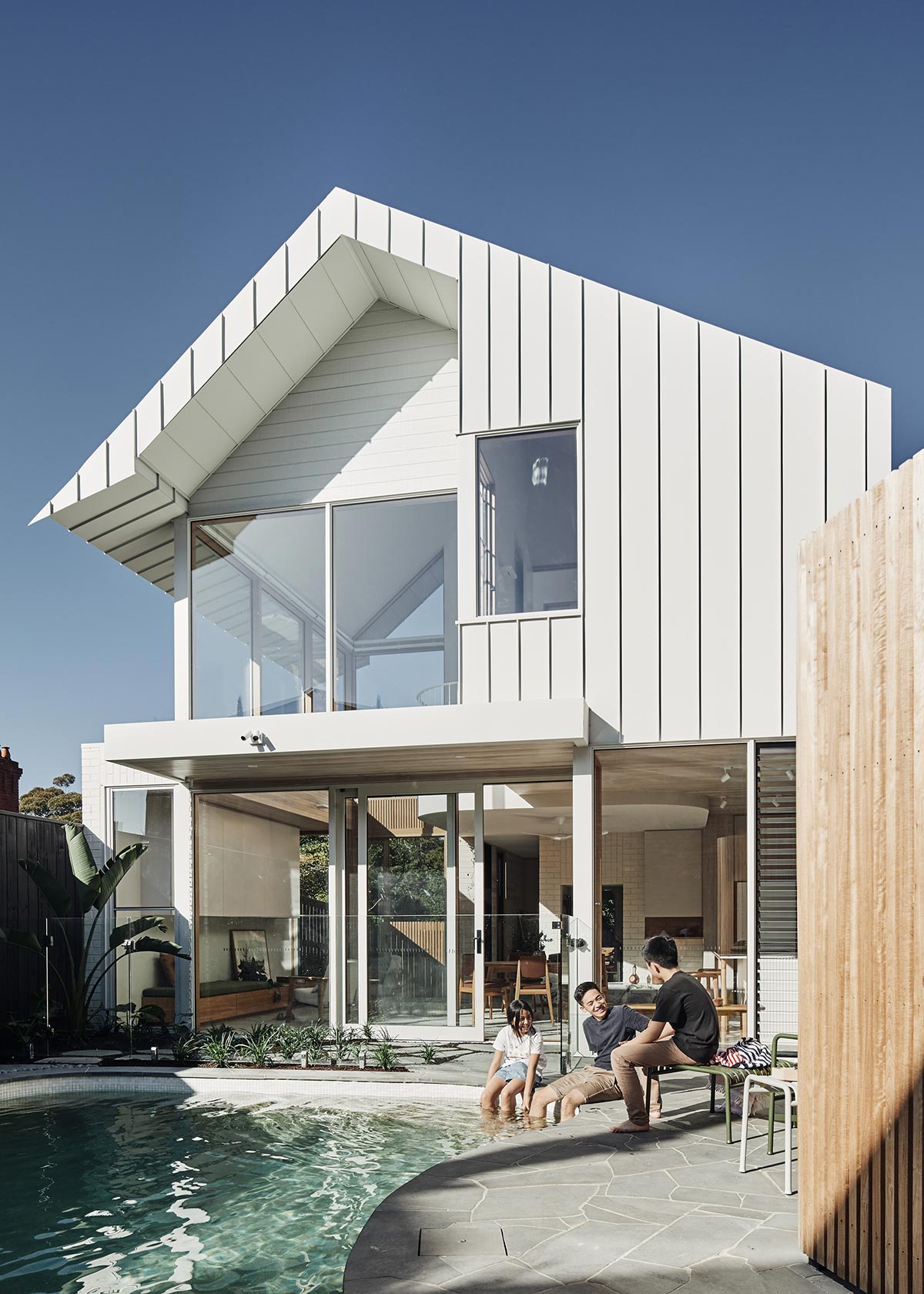 The house is divided into a series of choreographed spaces, each with a different view of the outside. There is a sense of tranquillity as if you are at a day spa. It has a soft, light, and uncomplicated feel to it. The main living and kitchen areas now feel like they're a part of the whole site, and they'll adapt and develop as the garden expands.
Project: Lantern House
Architect: Timmins+Whyte Architects
Location: Melbourne, Australia
Type: Extension
Engineering: Robin Bliem and Associates
Landscape: Design by Mud Office, construction by Josh Norman Landscapes
Builder: Barkers Burke
Photography: Peter Bennetts