Nestled on the upper slopes of Mt Iron close to central Wanaka, Kanuka Rise designed by Condon Scott Architects boasts spectacular mountainous views and looks out from a lush native vegetation. This house is made up of a pair of mono-pitched gabled forms with a lower profile connecting element and aims to become an intrinsic part of the landscape and its picturesque built context.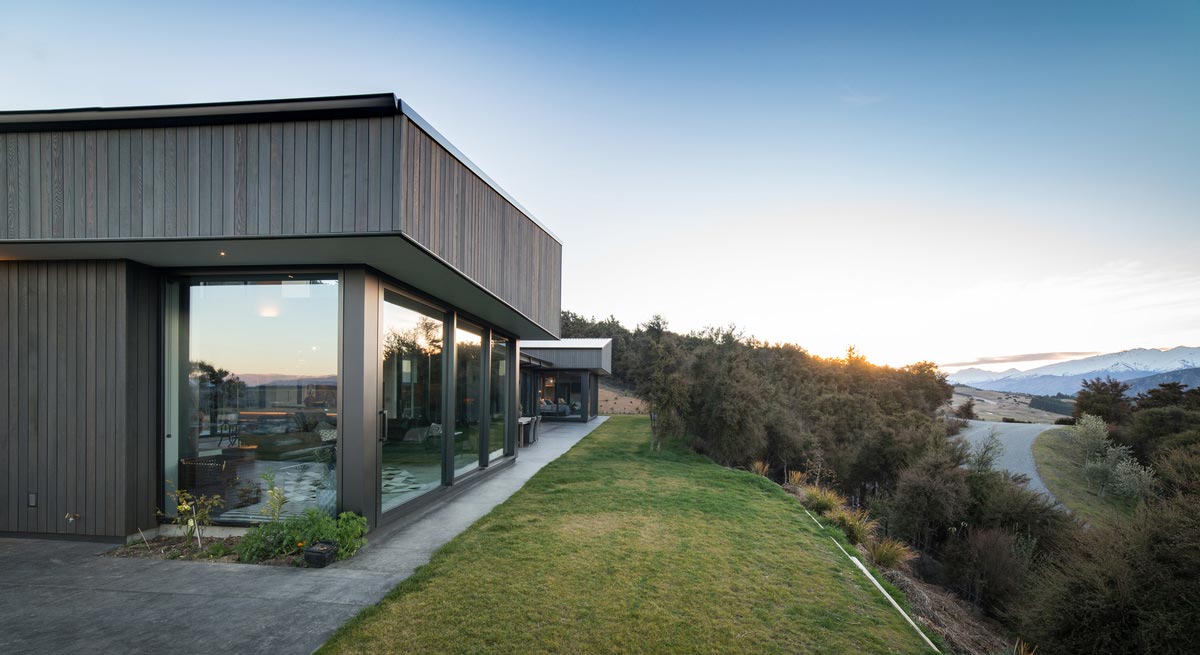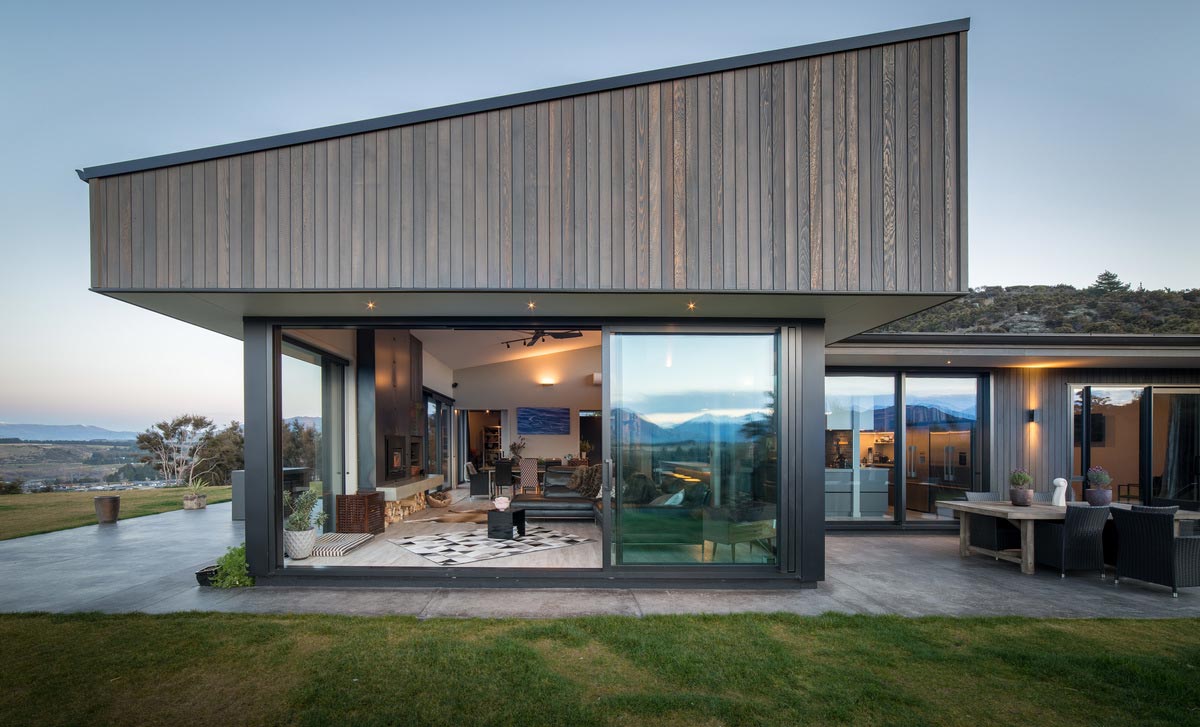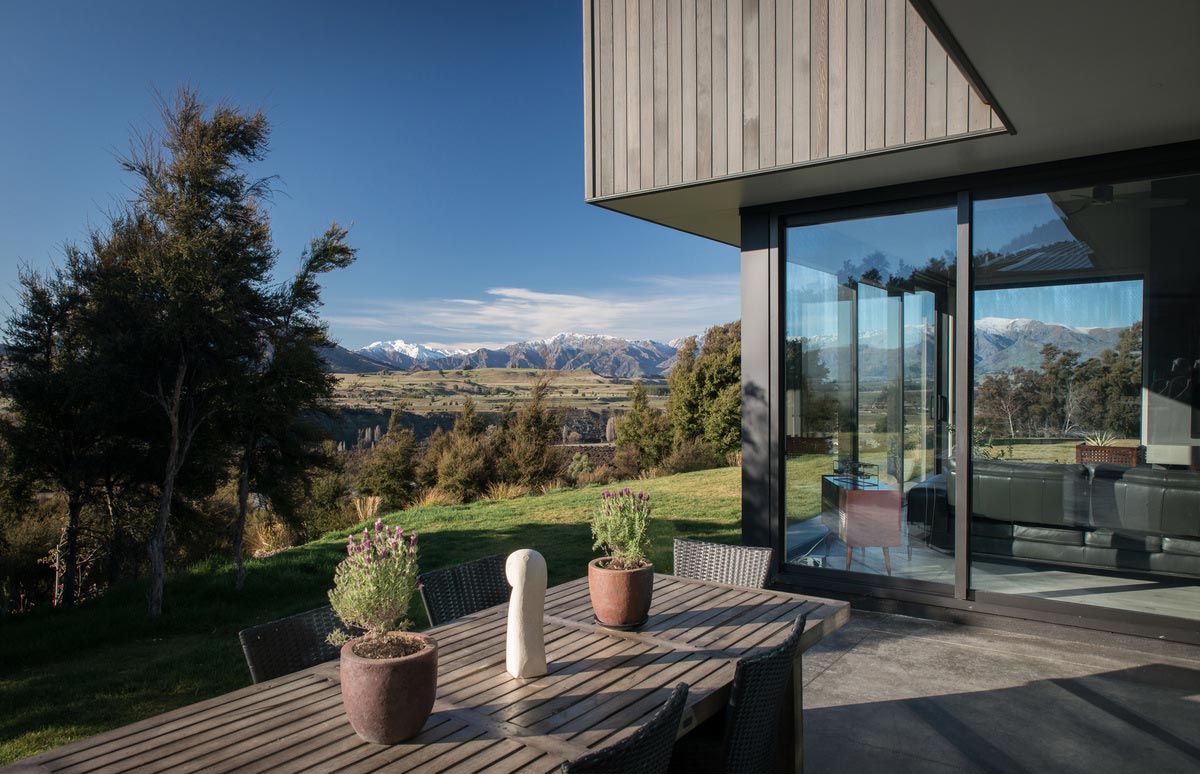 Named for its bush setting, the Kanuka Rise features different takes on the views which can be seen from every room, with stacked sliders around the periphery to allow for unimpeded vistas and easy connections with outdoor spaces. Since daylight is limited in this part of the world, the house is angled to the west to absorb as much sunlight as possible, with chunky eaves shading direct heat in the summer.
Externally, the house is contemporary but refined, explains lead architect Barry Condon. "Clad in dark stained cedar with black window joinery, the clean geometries of the elevations reflect the clients' desire for an understated modern design," he says.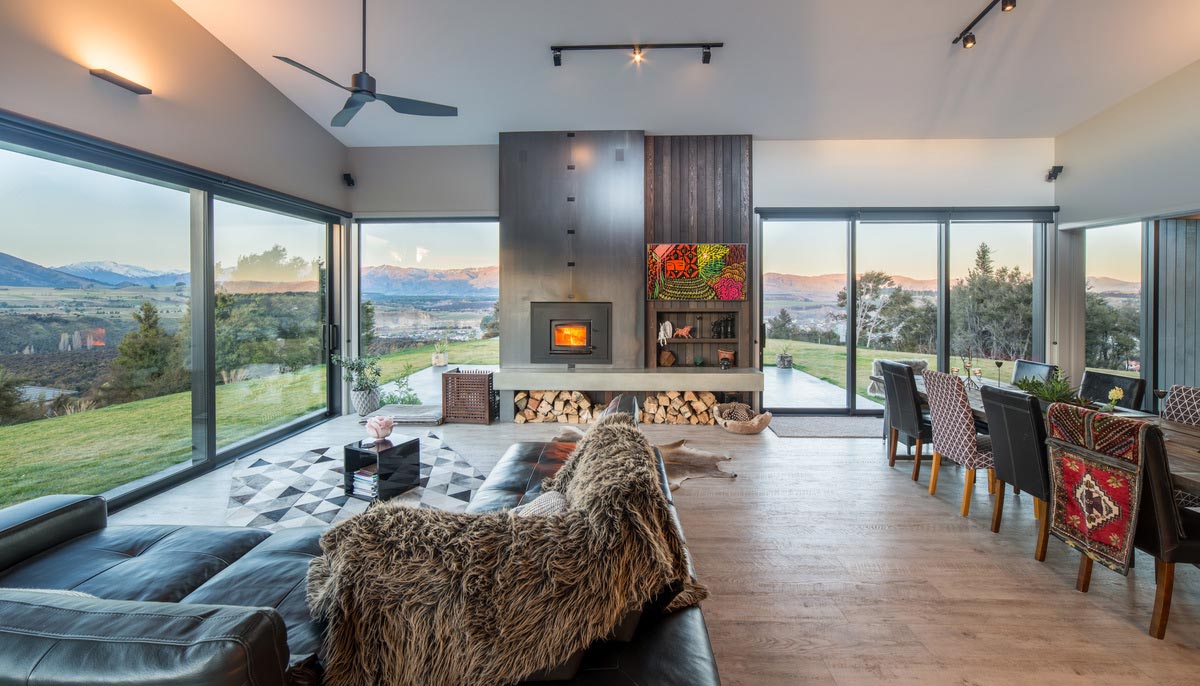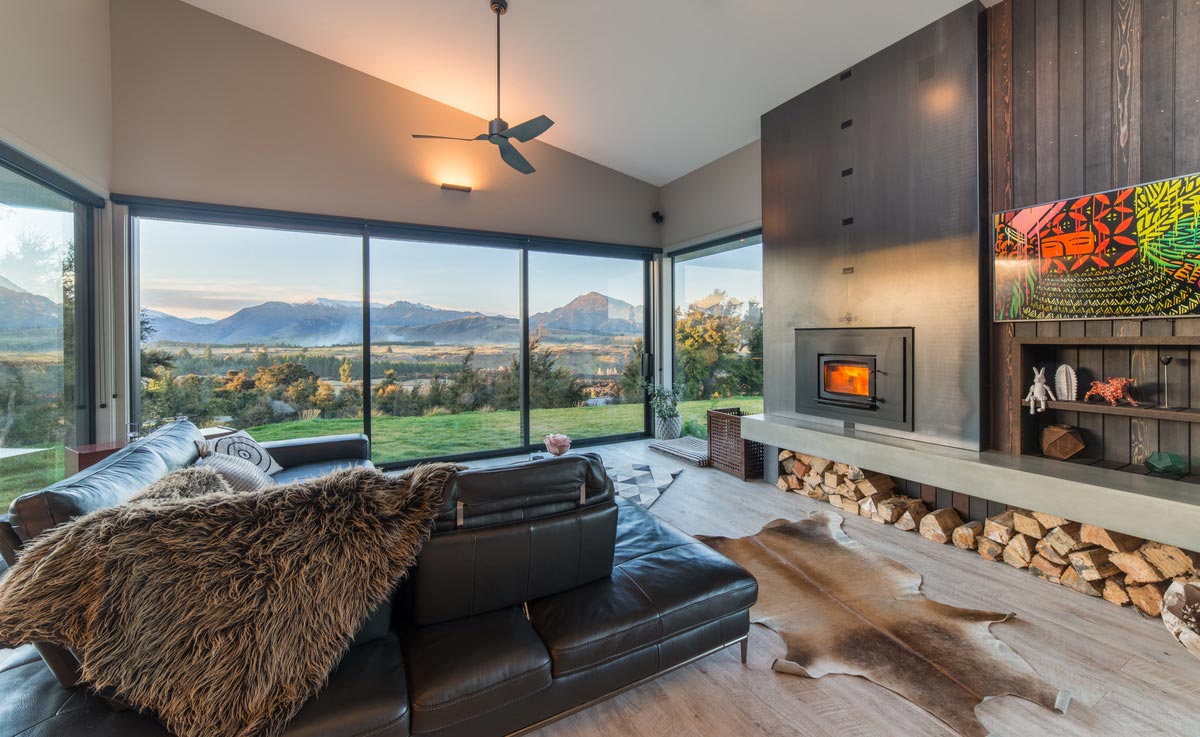 The architecture's clean lines continue inside, with a minimal material palette of white walls and oak floors, as well as blackened steel and cedar detailing. Inside and out, the house has a sense of consistency, as well as a strong connection with its surroundings.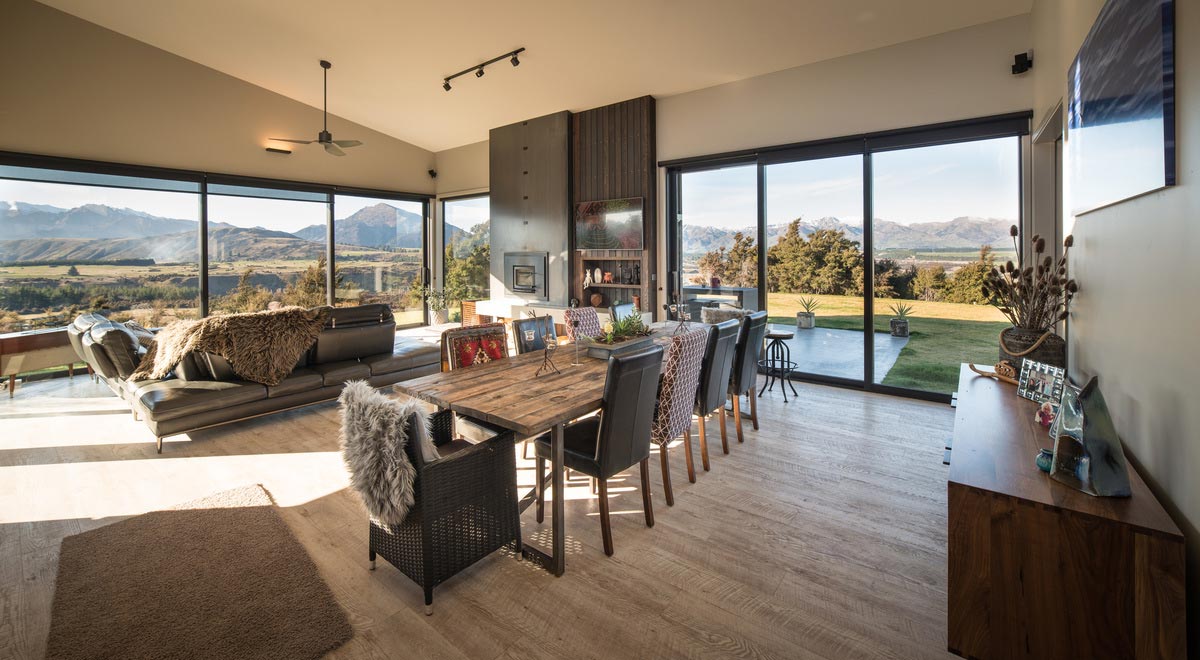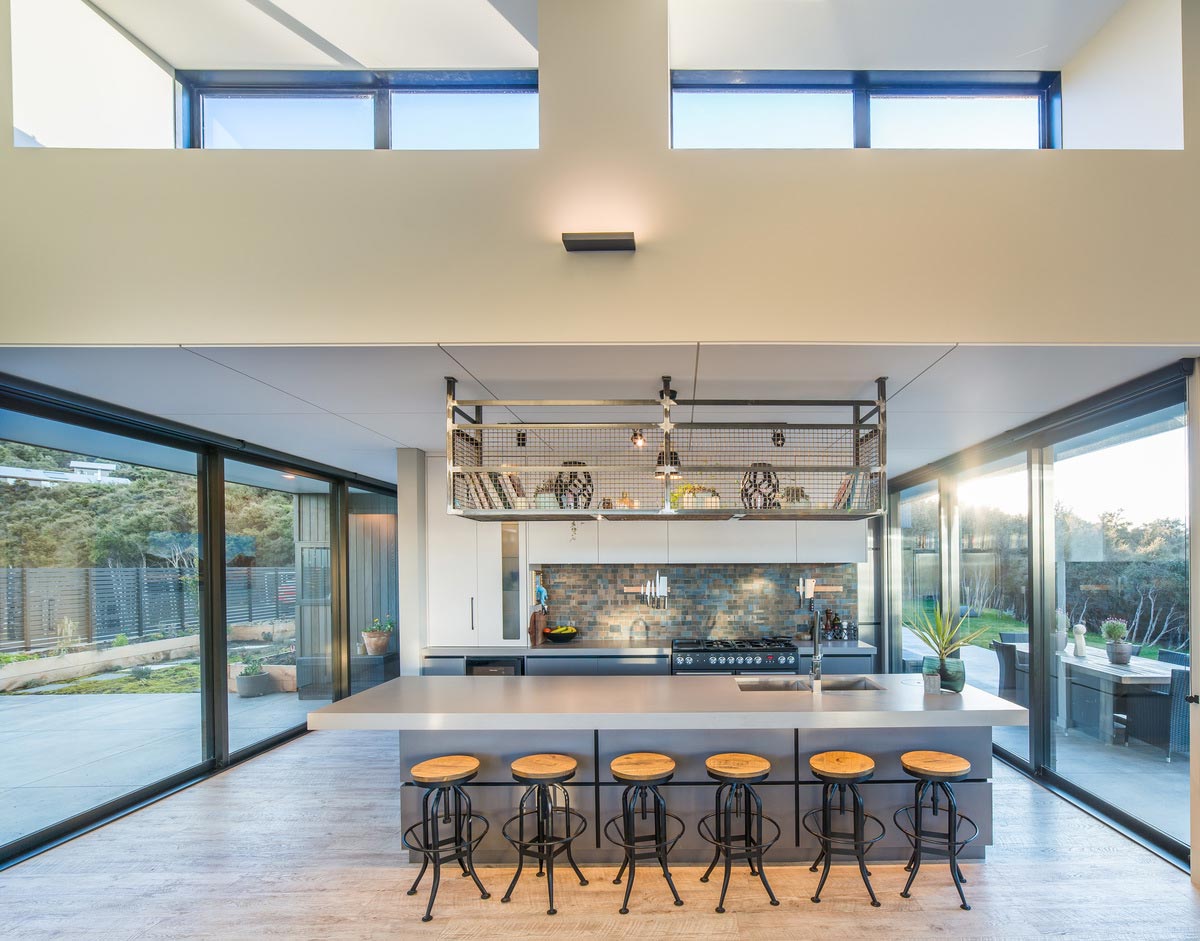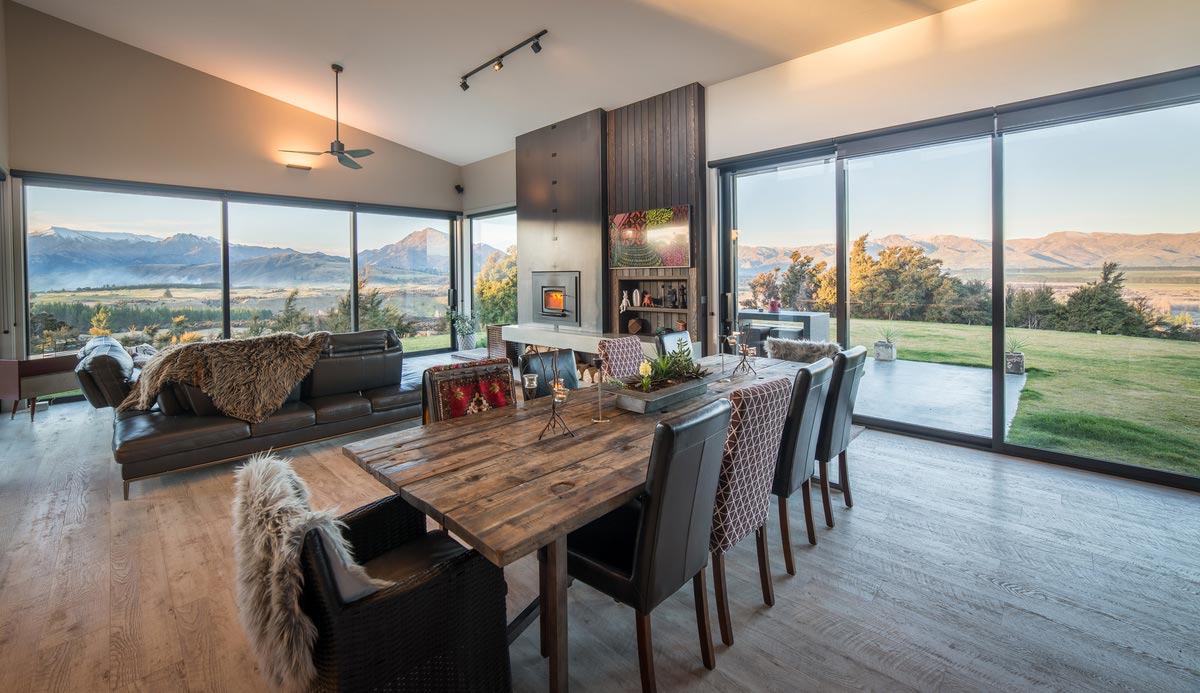 Materiality, textures, and patterns abound in the interiors, which are often neutral in colour. The design scheme, for example, allows for a link with nature in terms of size, materials, and overall feel. Soft, subdued colours are used in the spaces, instilling a sense of peace in these areas. The perfect interplay of those materials with simple and clean patterns gives it a contemporary feel.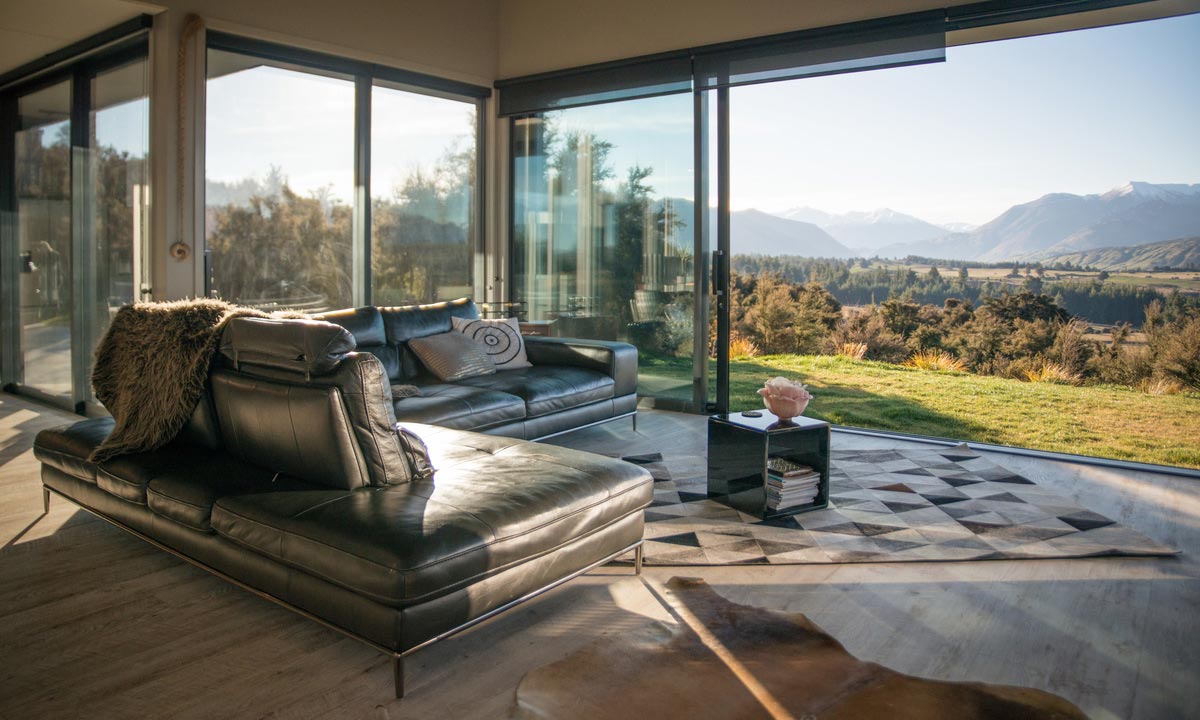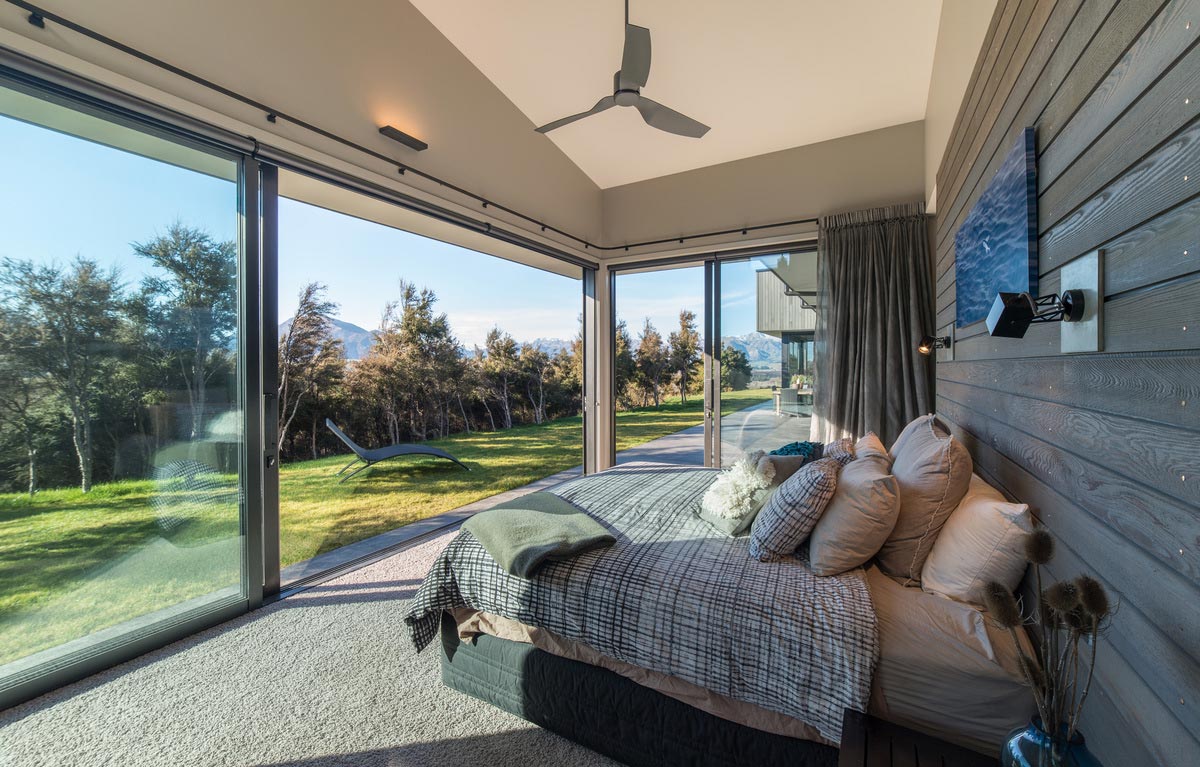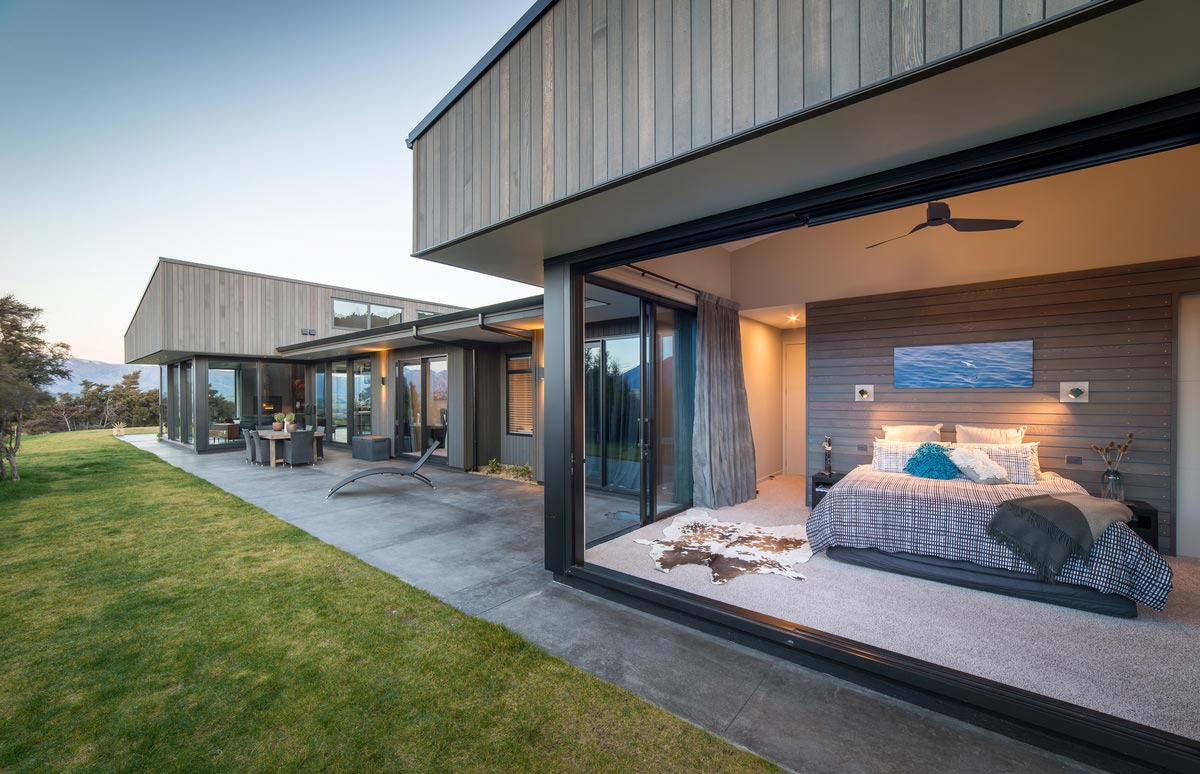 The Kanuka Rise is the ideal home for those looking for a unique lifestyle rooted in nature. It incorporates key elements, emphasizing interoperability and the relation to the views of the surrounding landscape.
Project: Kanuka Rise
Architect: Condon Scott Architects
Location: Wanaka, New Zealand
Type: New Build
Photography: Simon Larkin