This family home shaped like carved sugar bricks, is a complete renovation and extension of a 1950s London suburban house. The goal of the project was to renovate and expand the existing post war house while retaining a natural Scandinavian feel and flow throughout. The proposed design centered on reconfiguring the current house into a quad with a central oak staircase and rooms that socialized from the center. Let's take a look at the Sugar House by Alter and Company!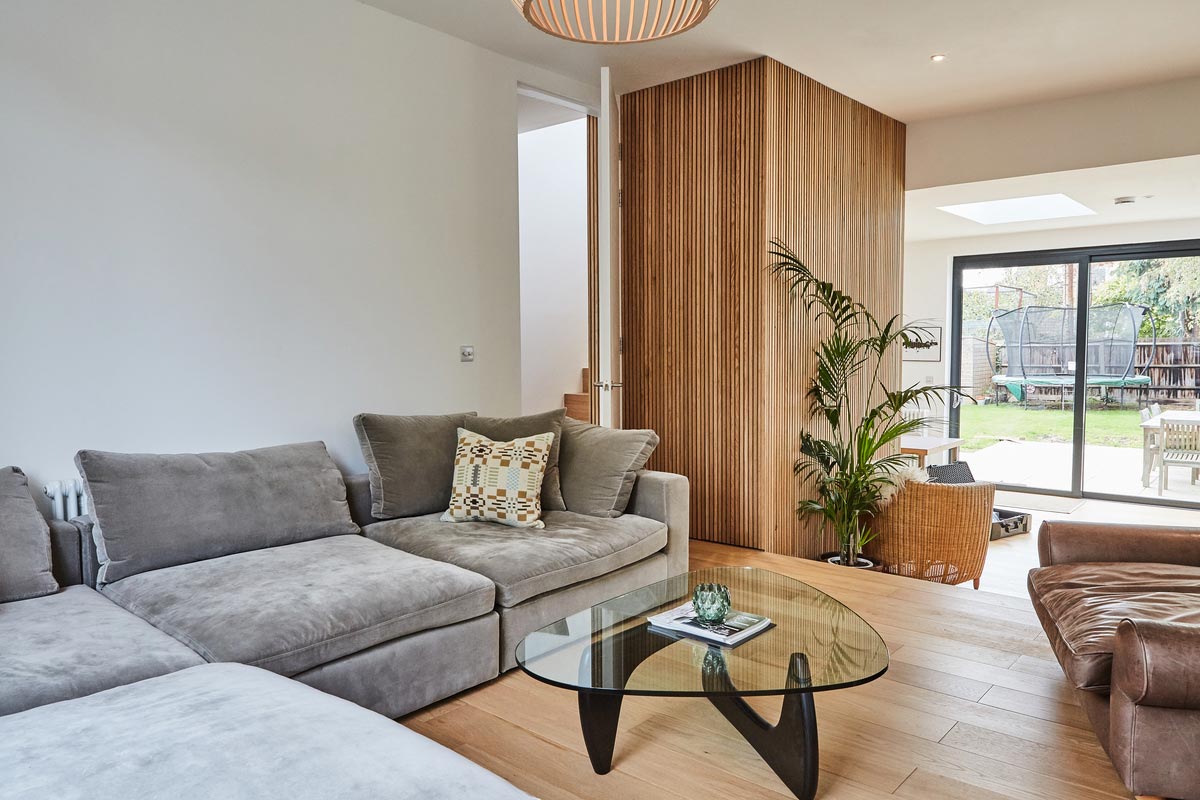 The facade is playful while still being managed, with key feature seated windows being pushed in and extruded flush framed glazing being pulled out. External masonry and stucco white render, internal natural Scandinavian whites and greys with warm oak floors and walls are the main building materials.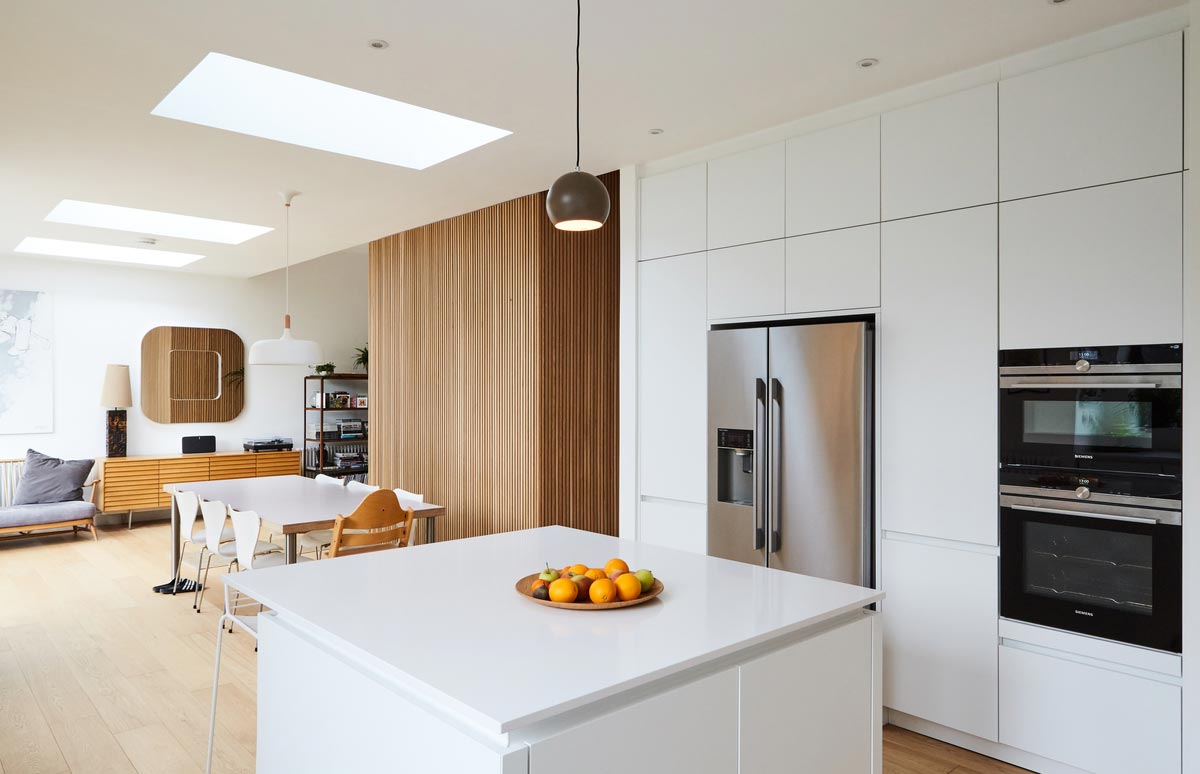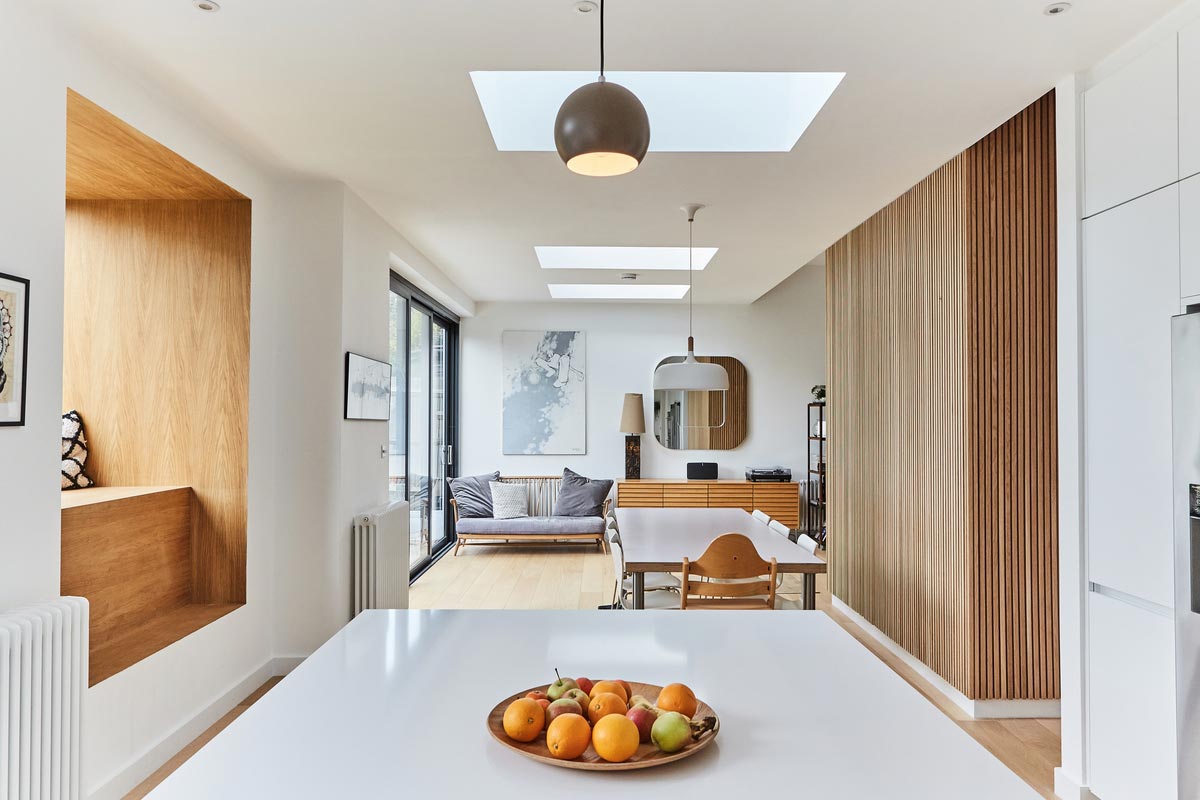 This design features a two-story modern extension that wraps around the existing building. The staircase was moved to the center of the building, with staggered stepped living spaces surrounding it, allowing for better flow and visual connectivity. A sophisticated palette of materials has been used to express the built form, including white stucco, polished white marble, oak, and a whitewashed full scheme. The central staircase has been tightened with vertical oak strips, adding warmth to the interior spaces.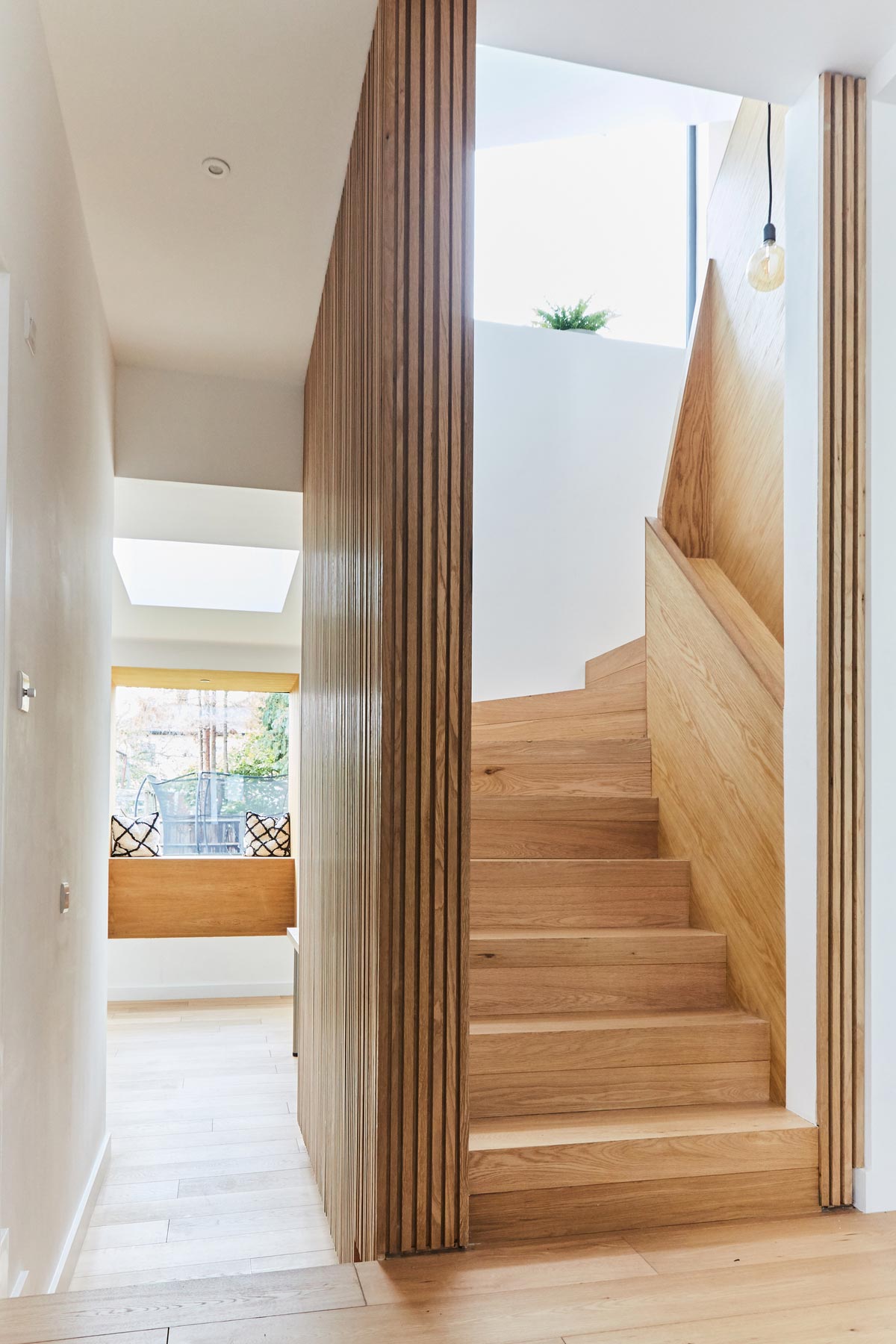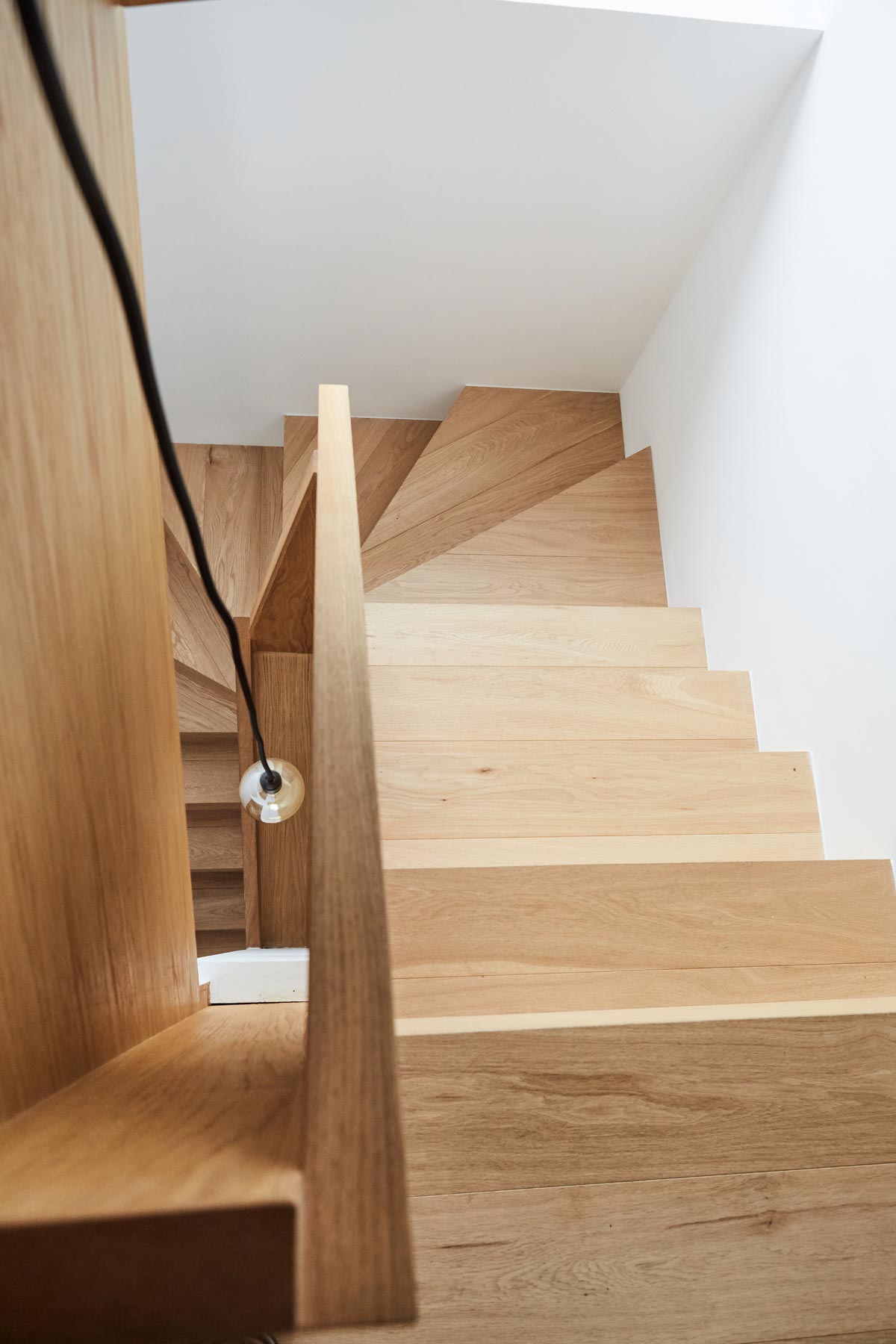 The project's challenges included centralizing ventilation and lowering the back of the building into the ground to create a wide three-meter-high volume of space that gave the main kitchen dining area a larger size. Conceptually, this meant that the building needed a large amount of steel construction when removing existing heavy walls, as well as coordination of steelwork and ground mass removal in order to achieve height.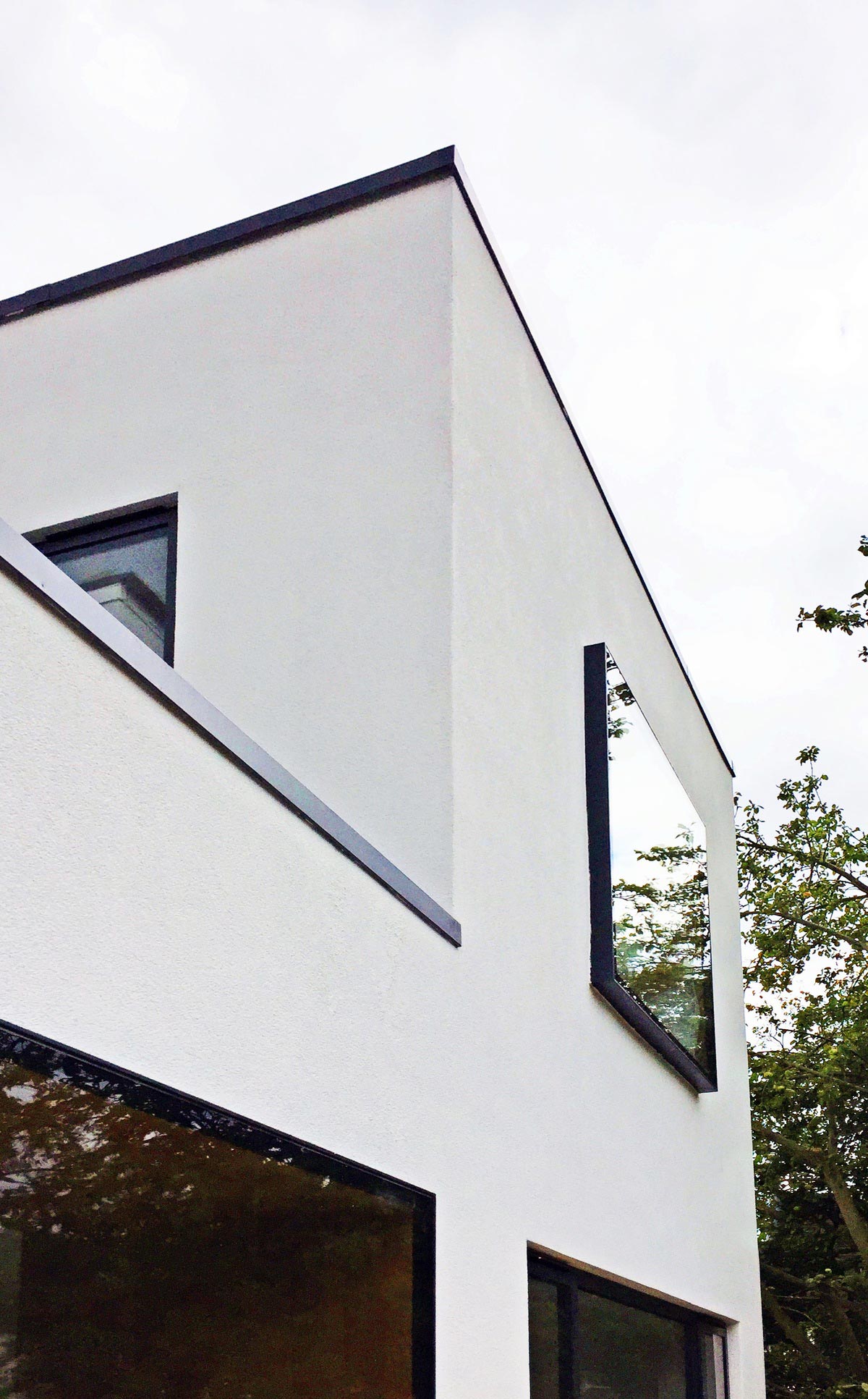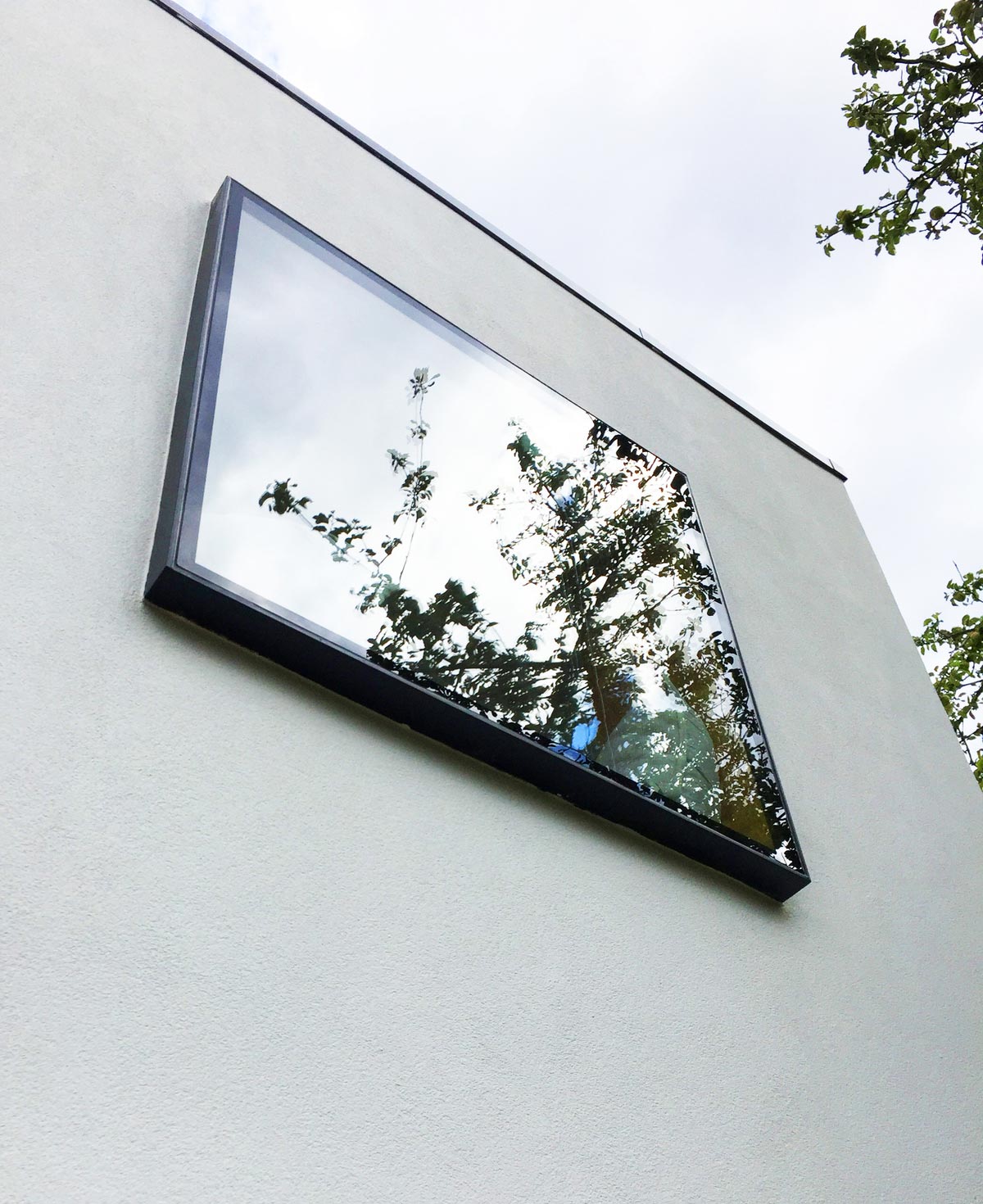 The solution was to establish a centralized circulation system that would boost flow within and between spaces. The cladding is the focal point of the central core, and oak vertical battens offer a sense of natural grounding. The next solution was to increase the size of the living spaces by dropping the back of the house into the ground. This transformed the back portion of the house into a wide three-metre-high volume of space, giving the main kitchen, dining, and living area a larger scale.
The end result was a home that was sympathetic to its heritage while still being unashamedly modern and adaptable to the evolving needs of the family.
Project: Sugar House
Architect: Alter and Company
Location: London, United Kingdom
Type: Renovation
Photography: Alter and Company