Dubbed as True North because of its sunny corner location, this home located on a corner block in Kensington is home of Tandem founder and director Tim Hill and his family. The iconic and highly acclaimed project has become a local landmark because of its signature curved form and appearance on season 6 of Grand Designs Australia. The main house's sinuous, curved form defies the angular limitations of the site's small, inner-city triangular location, and an 1880s stable has been transformed into a one bedroom townhouse at the site's rear.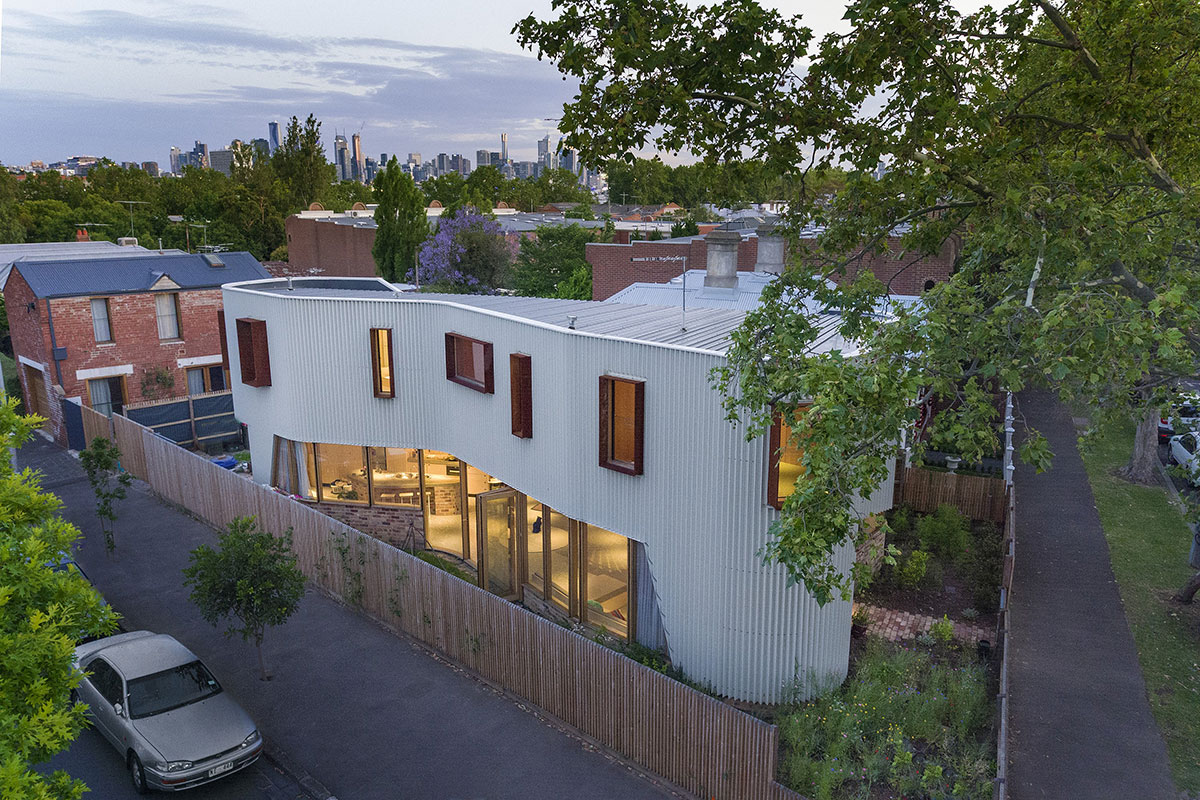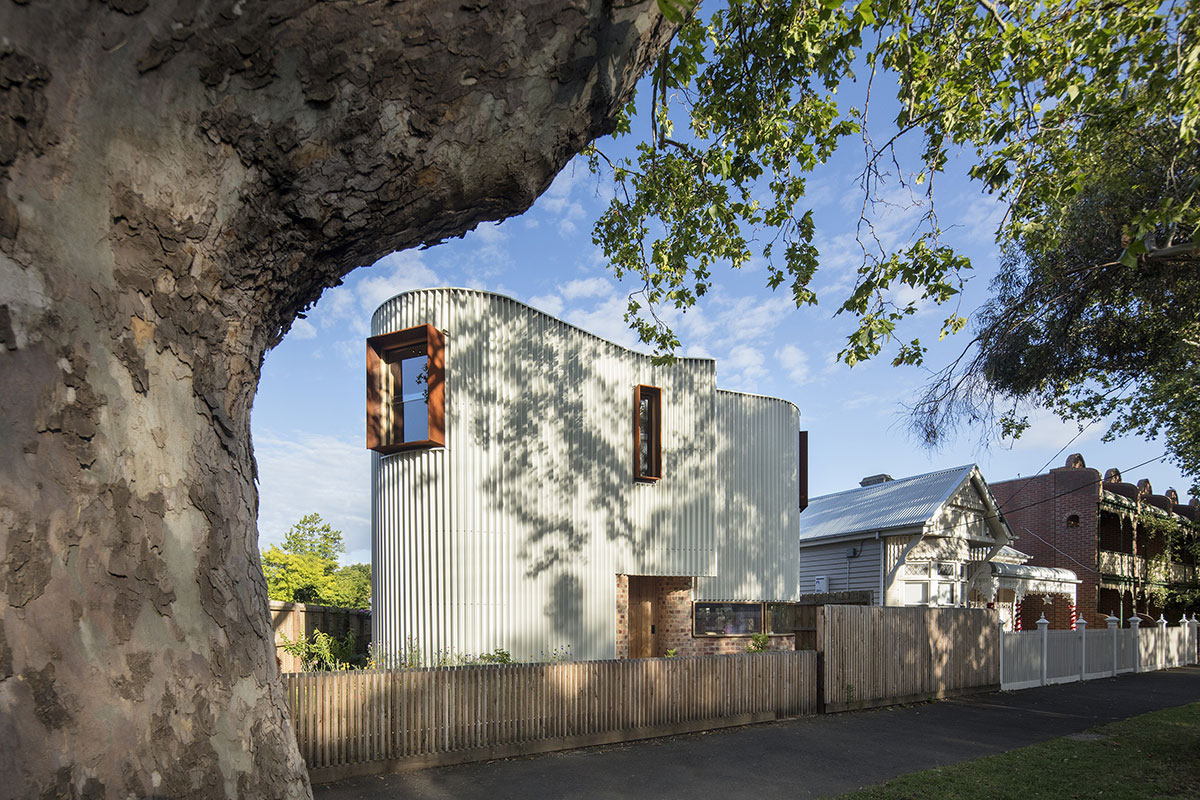 The main dwelling's curvilinear form was designed as a strategy for dealing with the site geometry, allowing it to sit comfortably within the site's angular corners and dipping away from the northern boundary to create a sunlit garden.
"The stables were renovated, creating a single bedroom townhouse. A braced timber, an insulated internal structure founded on concrete ring beam and slab, over which the original brick floor was re-laid, stabilises the double brick walls. A kitchen, laundry, living and dining areas were located downstairs, a bedroom and ensuite upstairs. Modern windows replaced existing barn doors and shuttered openings." – Tandem Design Studio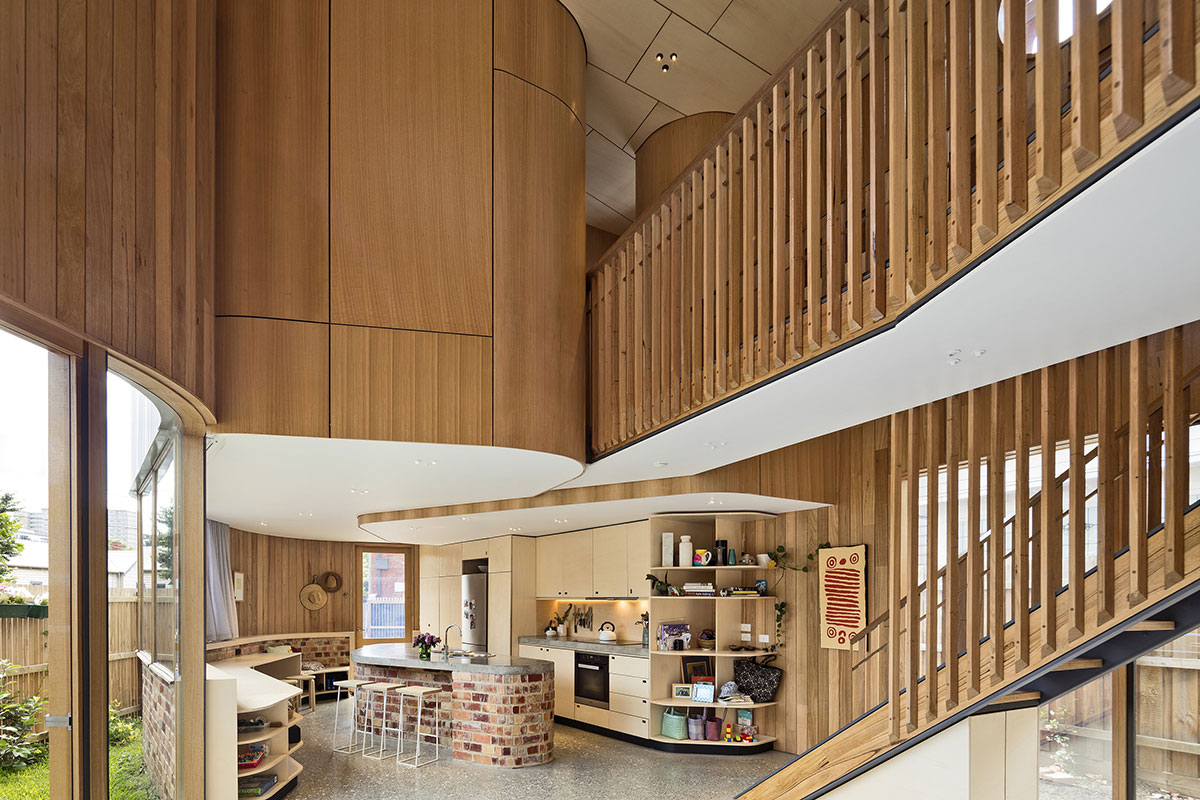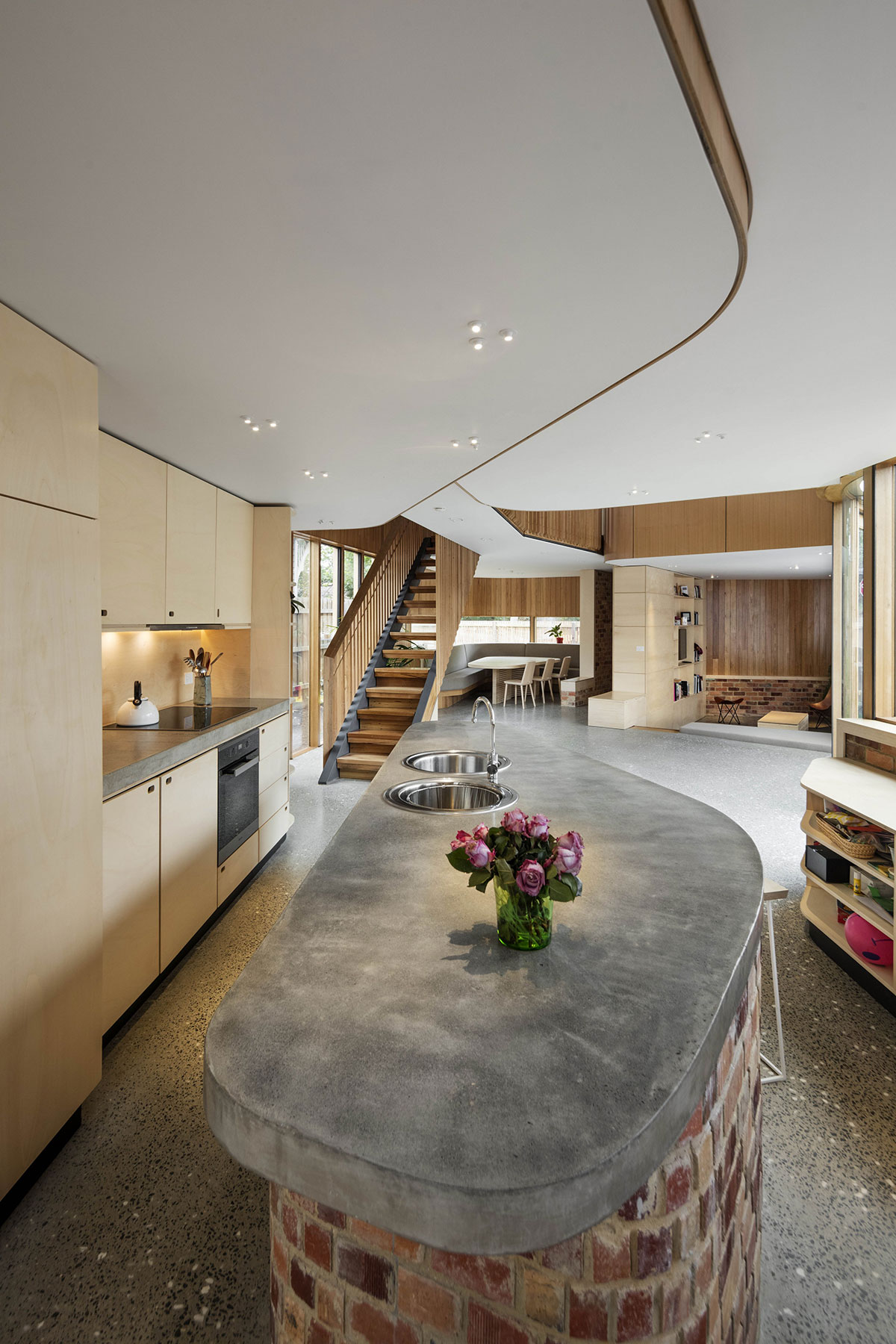 The primary residence has a sunken lounge, kitchen, dining room, and double-height atrium on the ground floor, all of which have views into a series of pocket gardens. The curved interior, which is bathed in light and incorporates recycled brick and wood finishes warmly welcomes its inhabitants. Three pods that are accessible via a stair and bridge hover above the living space below, containing bedrooms and bathrooms and providing private interior space.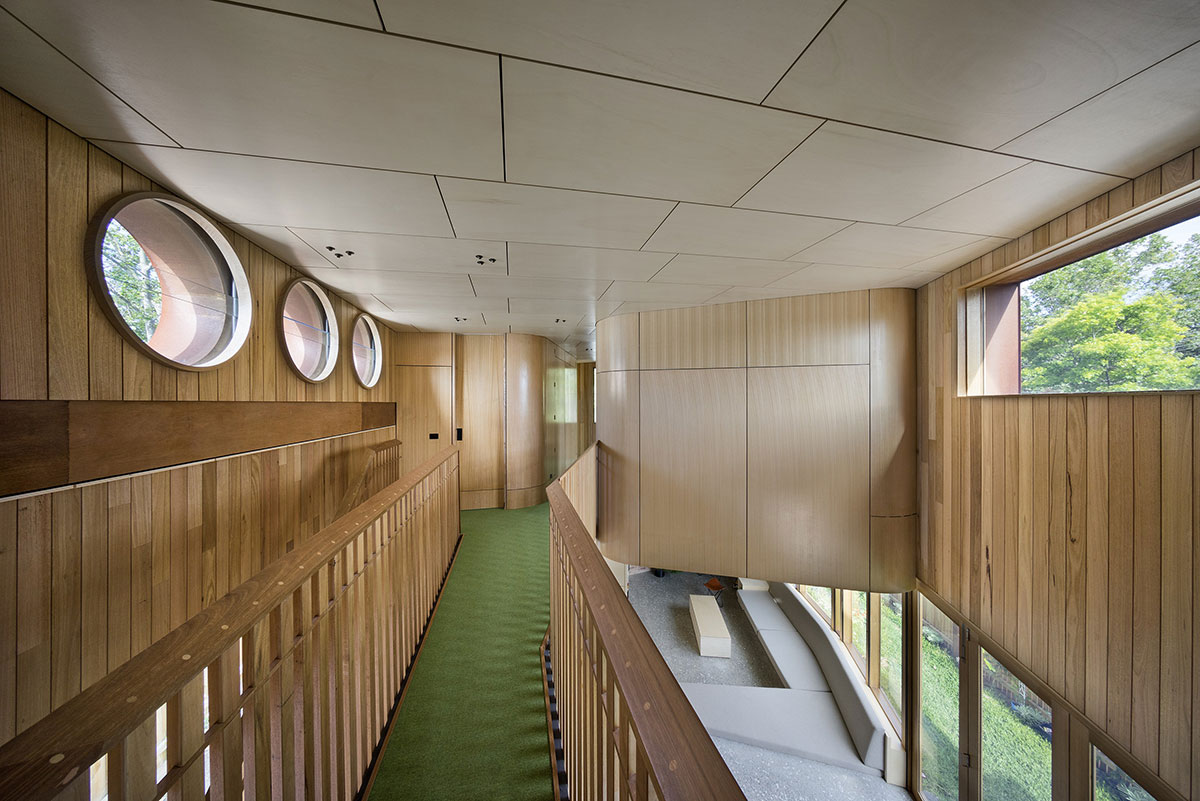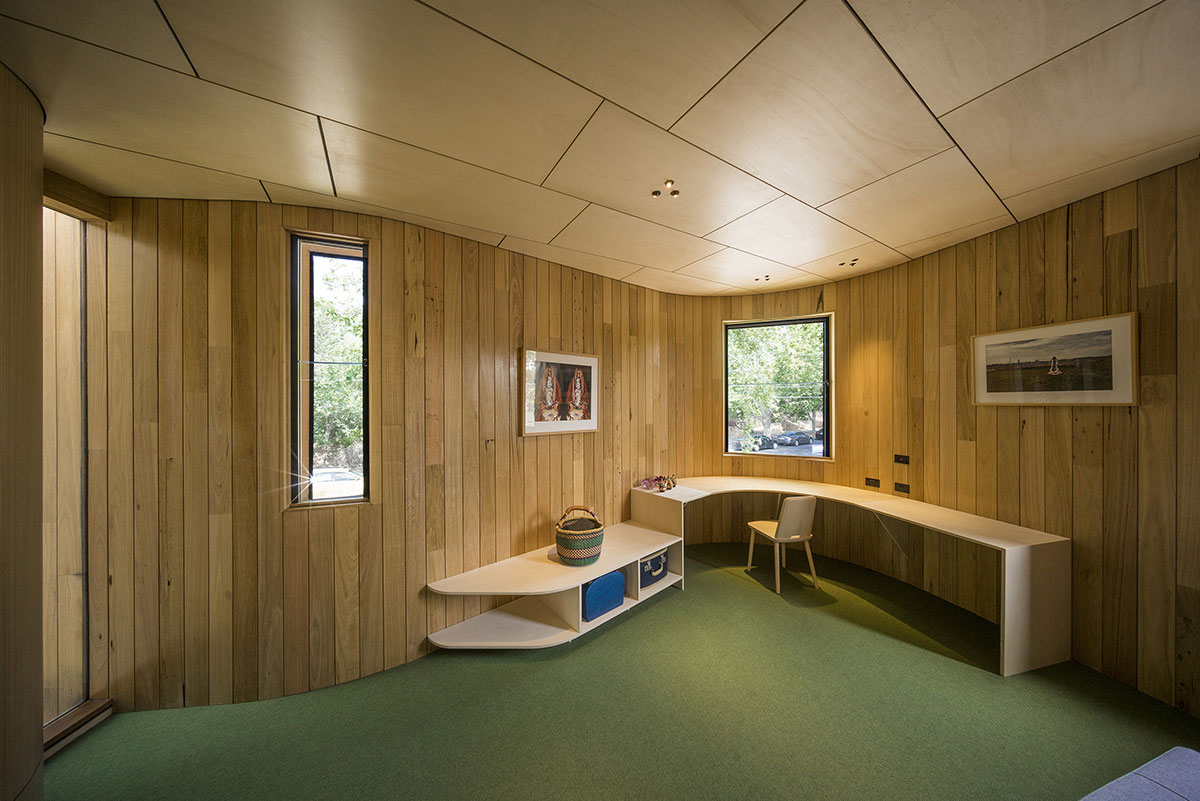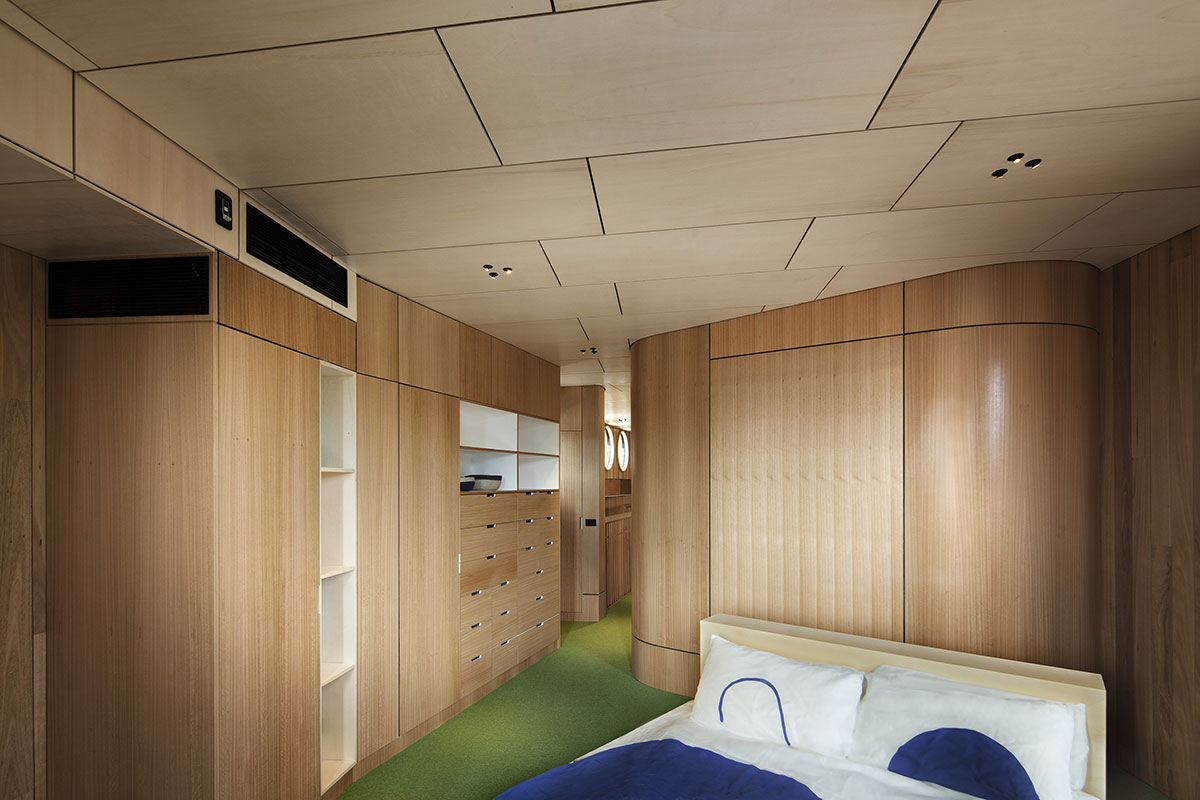 "Establishing a visual dialogue between built form, site, form and streetscape is a TANDEM signature that enables even radically different forms to sit comfortably in their local context. The implied extension of the south elevation creates a dialogue with the stables, traversing new and old. The curving façade along Eastwood Street interprets a neighbouring bay window. The pleated façade was a practical solution to the need to follow a curved form. The overall effect is that it whirls and billows, like a skirt in the breeze, giving the building a lightness." – Tandem Design Studio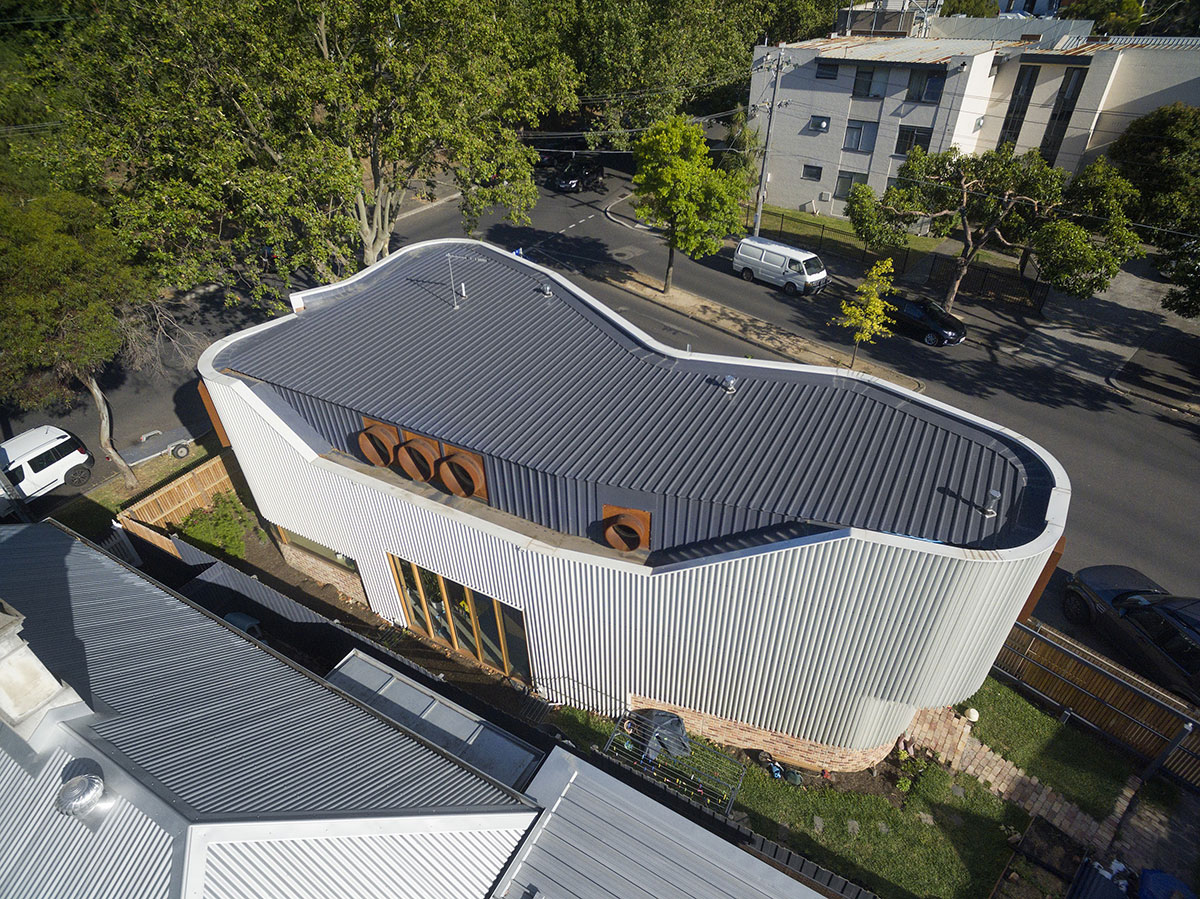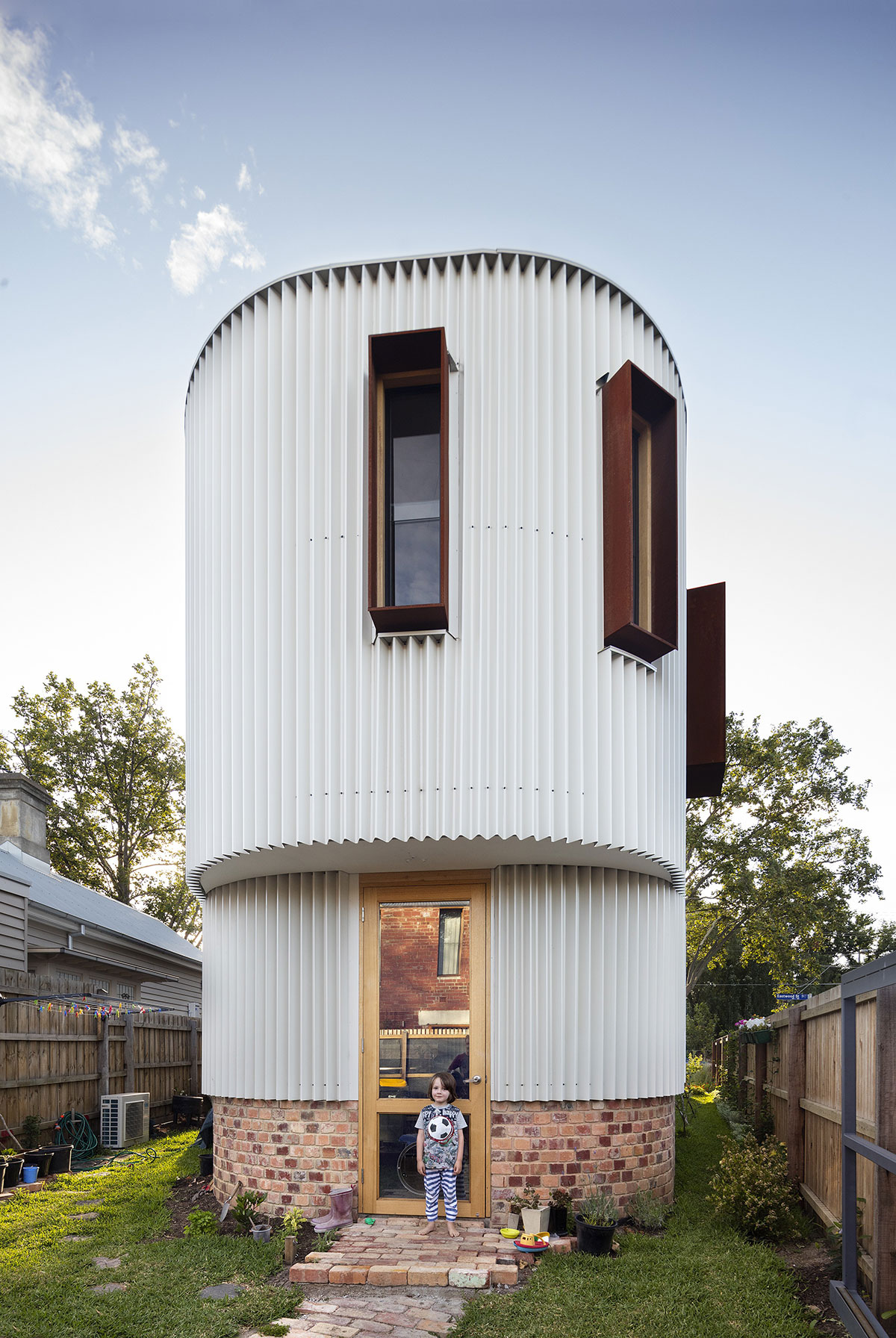 True North was created to reduce environmental impact through design. From the angular site to the numerous challenges of building a curved form, this is a project that typifies a studio's excellence at creating beautiful and functional solutions to difficult design problems.
Project: True North
Architect: Tandem Design Studio
Location: Melbourne, Australia
Type: Renovation
Photography: John Gollings